Sip on your favorite cup of coffee or munch on your favorite treats surrounded with a beautiful scent of fresh flowers. Check out some of the most beautiful floral themed cafes in Dubai that are sure to fill your photo gallery with a collection of Instagrammable pictures!
Secret Garden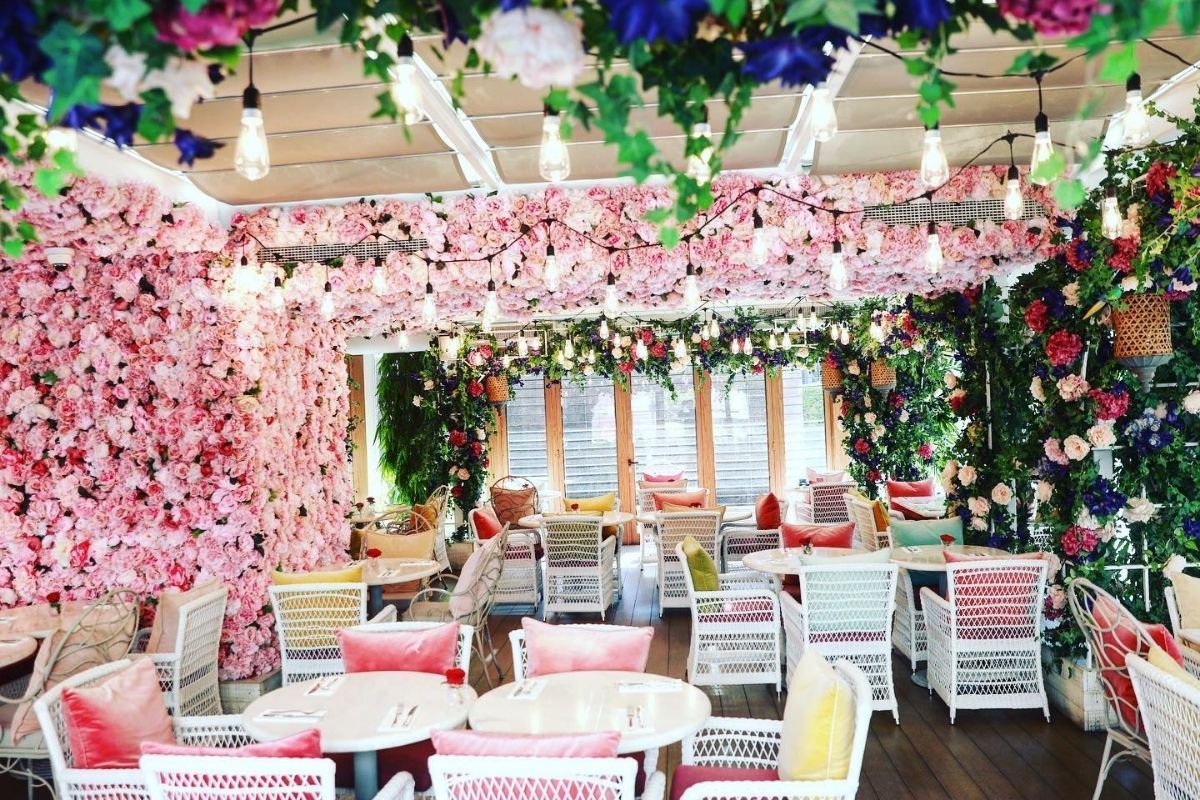 'Secret Garden' located in City Walk Dubai, will surely entice your senses. When you open their door for the first time, the tempting scent of the finest pastries will greet you. Then a quick look around reveals a dreamy décor comparable to a garden in the city. The ornate cakes and colors of spring blooms everywhere – decadent confections topped with fresh fruits, creams, and intricate frostings are served here.
For more info: https://www.hidubai.com/businesses/secret-garden-food-beverage-coffee-shops-al-wasl-dubai
The Blue Door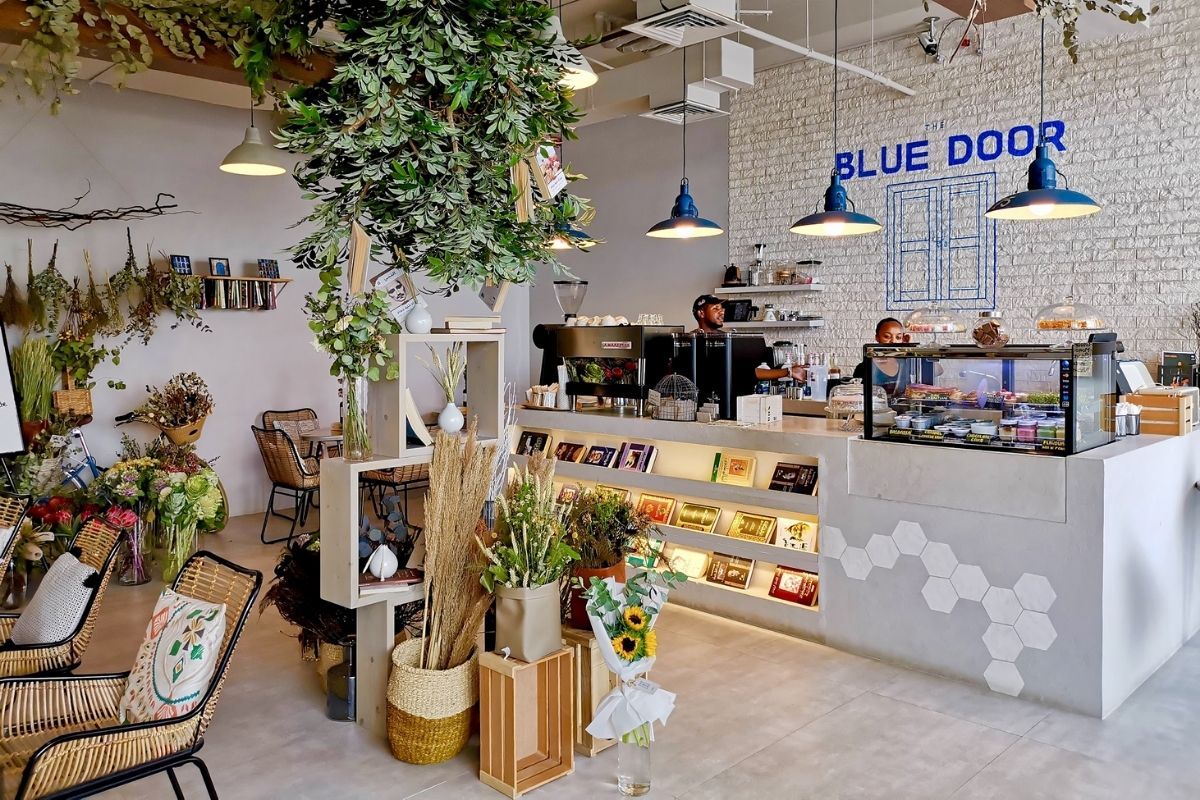 'The Blue Door' is a snug & comfy Emirati-owned cafe located in Nad Al Hamar. The cafe is a @dubaisme member that serves up coffee, tea, drinks, bakes & sweets. The space contains a glass house with a beautiful flower shop positioned alongside a cozy seating arrangement. You can also grab your favorite book from the shelves & display cabinets to relax & enjoy a good read!
For more info: https://www.hidubai.com/businesses/blue-door-cafe-food-beverage-coffee-shops-nad-al-hammar-dubai
Saya Cafe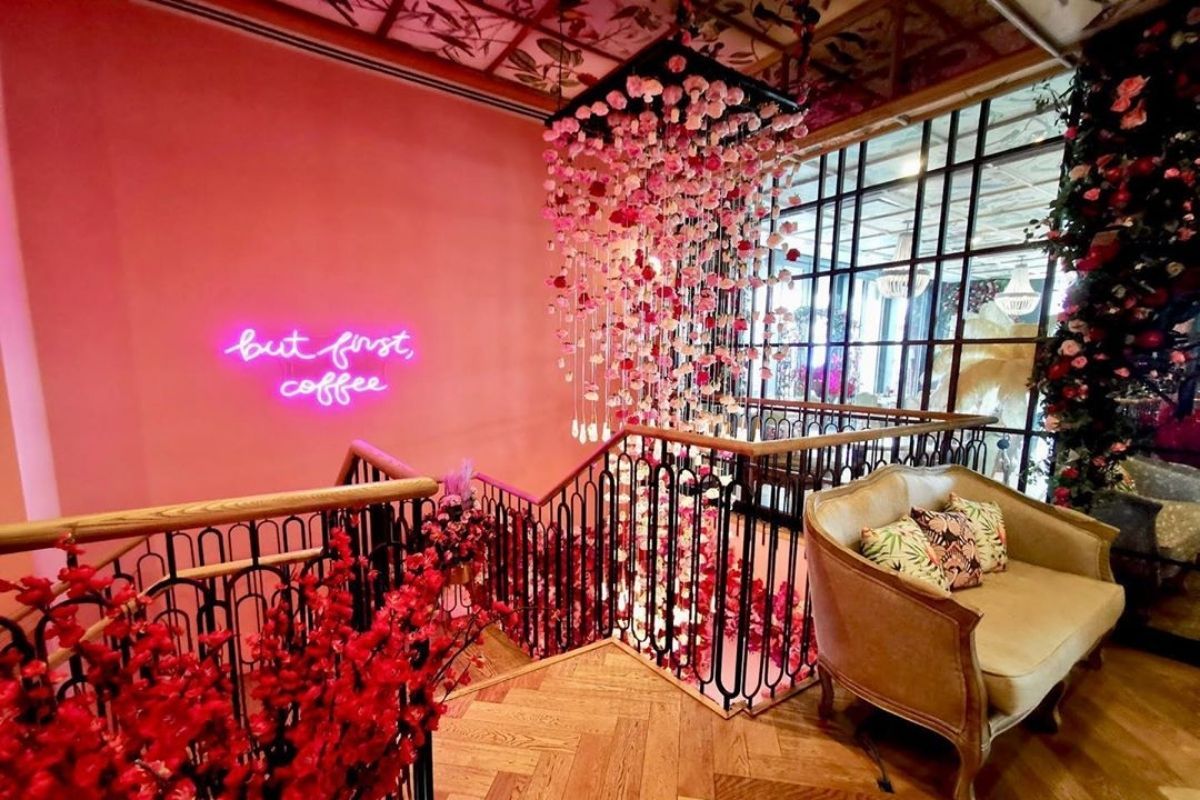 'Saya Brasserie' is a cozy concept located in City Walk Dubai serving American breakfasts, hearty lunches & dinners as well as delicious cakes. It is a great place to sit with friends & family for an enjoyable meal, to spend a romantic dinner with your beloved or to have a good breakfast with your kids. The interiors of the cafe are covered with beautiful pink & white flowers which make it the picture-perfect sweet escape!
For more info: https://www.hidubai.com/businesses/saya-braserrie-cafe-food-beverage-restaurants-bars-al-wasl-dubai
Chapter One Dubai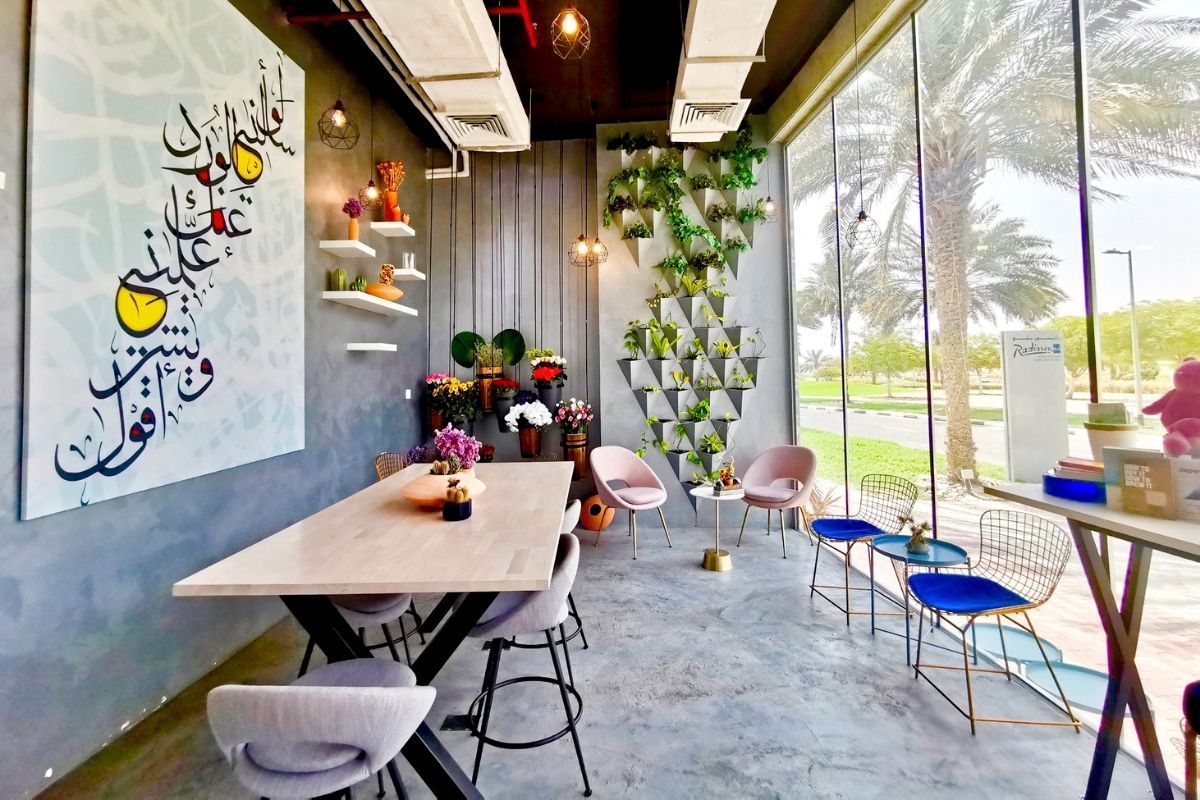 'Chapter One Dubai' is a floral cafe located in Dubai Silicon Oasis. The café is an Emirati-owned @dubaisme member that serves specialty coffee & desserts. The beautiful interiors & greenery give the space a cozy ambiance for guests to enjoy their coffee & bites along with the books already placed on their tables by the cafe. They also have free Wi-Fi which makes 'Chapter One' the perfect work & study spot. Additionally, visitors can pick up bouquets for their friends & family from the in-house florist.
For more info: https://www.hidubai.com/businesses/chapter-one-food-beverage-coffee-shops-dubai-silicon-oasis-nadd-hessa-dubai
The Burrow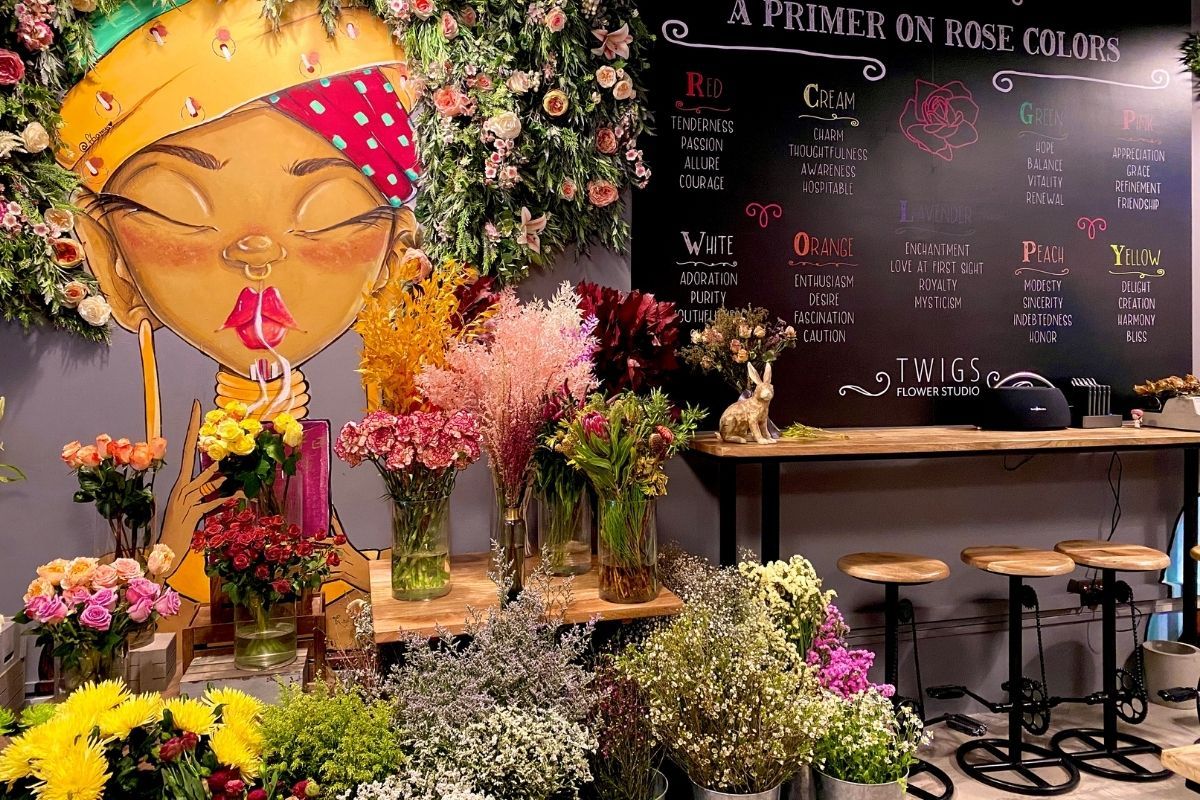 'The Burrow' is a beautiful creative hub with an in-house flower studio, coffee bar & co-working space. The place offers a warm atmosphere of a home away from home, hidden & tucked away in the city. Be it to lounge & relax with friends after a long day at work; to hold creative workshops; celebrate birthdays & events or to simply read a book in a quiet cozy corner…The Burrow offers all that & more.
For more info: https://www.hidubai.com/businesses/the-burrow-food-beverage-coffee-shops-nad-al-sheba-1-dubai