Alo Maids is a Cleaning Services provider located in Oasis Center, Dubai. Nasreen Ali, Managing Director of Alo Maids, shares the journey of the business.
Which industry does your business belong to?
Cleaning Services
What is your business type?
Services
How old is your business?
5-10 years
Who are your customers?
Both B2B and B2C.
Which industry and customer segments are you targeting?
Businesses and households in Dubai.
How many employees do you have?
10-49 employees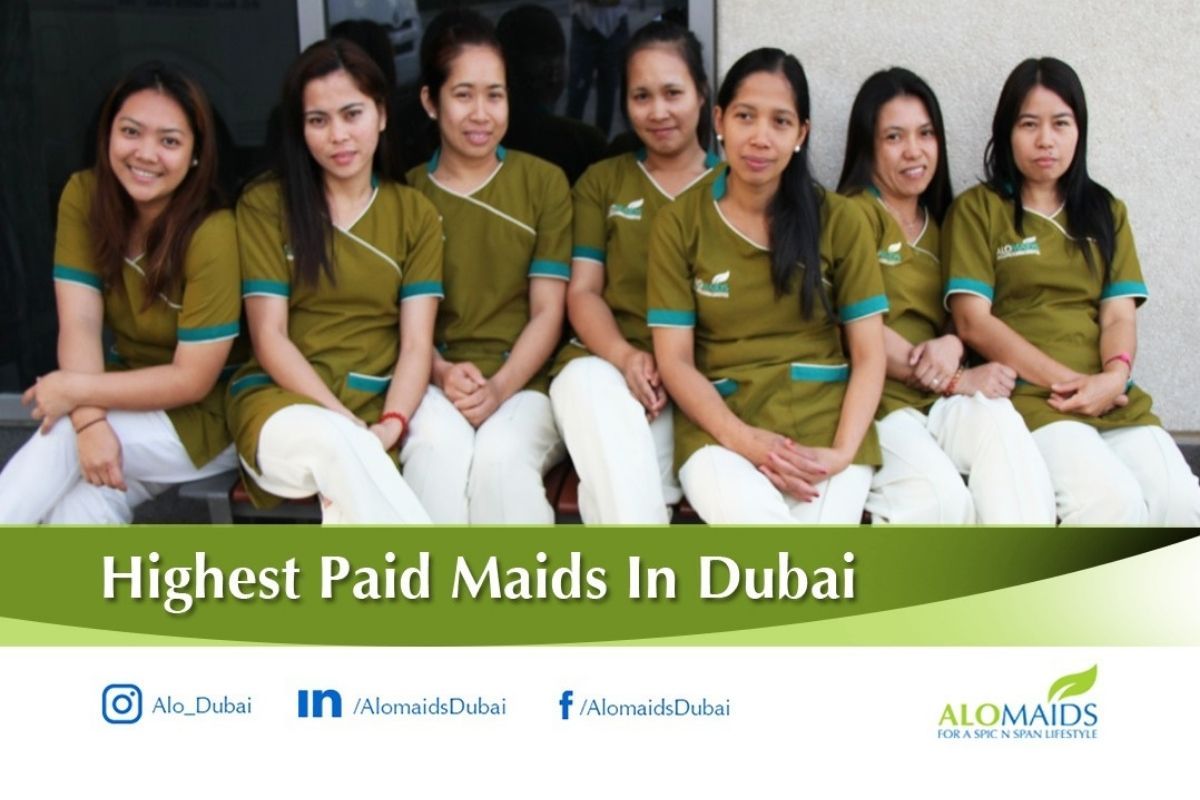 How did you initially come up with the idea or concept for the business?
I used to hire cleaners/maids to clean my house, and it was sad to hear their painful stories of underpayment and late payment. Most cleaners were paid between 500-800 dirhams per month and received unfair treatment. They were not allowed to go home until they would finish their labour contracts, and they didn't receive the proper end of service benefit. This gave me the idea to start a company that would pay them well, treat them well and help me earn some pocket money for myself. I always wanted to help the weak and needy so, I thought this an excellent opportunity to do some good for the class of people who are easily exploited and to help alleviate some poverty from the planet. 99% of the people working as cleaners come from ultra-poor backgrounds. So I still feel good to work for the company even though I don't get any money out of the business as it is still small.
Tell us about some of the major turning points in the history of your business.
There hasn't been a real turning point so far. Maybe we will have one soon because now there is more awareness about supporting companies that care for a social impact.
What made you choose Dubai as a location to setup your business?
Because we live in Dubai.
Finally, what sets your business apart from the competition?
I think we are the only company with a social mission. And we still claim to be the highest paying company in the country. We were the first company to start paying 1,550 dirhams salary to cleaning workers when everyone else paid 500 to 800 dirhams. We influenced the Philippines Government to have a minimum salary requirement. We aim to influence other countries like Nepal, India and Srilanka to set minimum salaries. A lot of African origin workers are paid poorly as well, and there is a lot to be done to protect the poor and weak when it comes to employment.
What service(s) or product(s) do you offer/manufacture?
We offer home and office cleaning services.
What are the key strengths of your products/services?
Fair pricing, reliable, service guarantee.
Can you share some of your products and pricing?
We don't have any fixed pricing for our services.
What are the best ways for your customers to contact your company?
Via Phone and Website.
Do you have multiple branch offices, facilities or stores in Dubai?
No, we have just one branch.
You can find us here - https://www.hidubai.com/businesses/alo-maids-home-cleaning-services-al-quoz-1-dubai
Is there anything else you want to convey to your potential customers?
We would like to request our customers and potential customers to support us, help us grow so that we can benefit more and more poor families.