Non-oil foreign trade between the UAE and Malaysia over a span of 10 years amounted to AED 160.2 billion, according to data from the Federal Competitiveness and Statistics Centre (FCSC).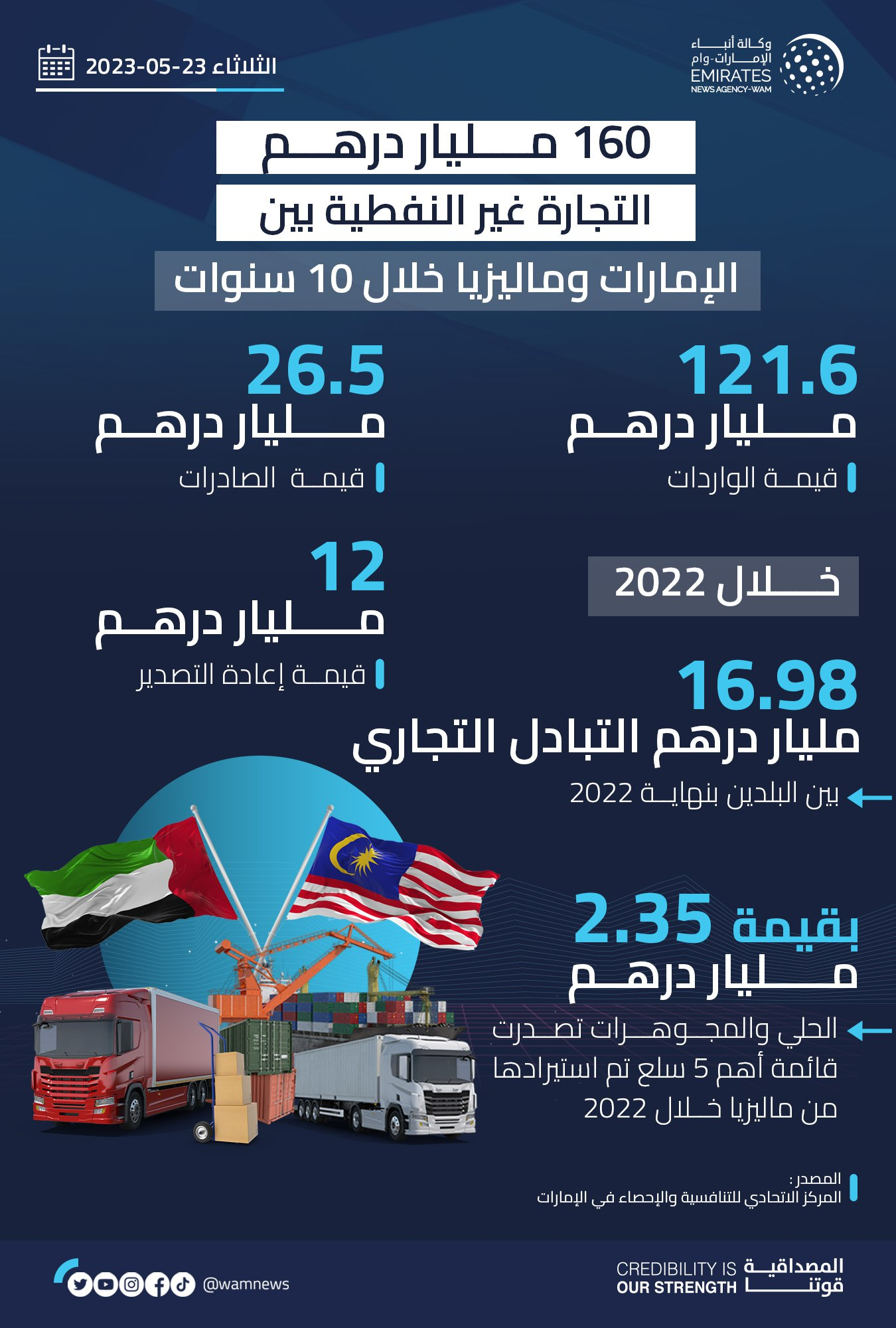 Imports accounted for 76 percent of the total trade between the two countries, reaching AED 121.6 billion. On the other hand, exports constituted 16.5 percent, valued at AED 26.5 billion, while re-exports made up 7.5 percent, amounting to AED 12 billion.
The FCSC's trade report on non-oil foreign trade between the UAE and Malaysia from 2013 to 2022 highlighted a six percent growth, with trade reaching AED 16.98 billion by the end of 2022 compared to AED 16.06 billion in 2021. This indicates a growth rate of 32 percent compared to AED 12.91 billion in 2020.
Among the past ten years, 2013 recorded the highest non-oil trade value, reaching AED 21.08 billion.
Furthermore, the data revealed that the category of jewelry and precious metals ranked as the top imported goods from Malaysia in 2022, with a value of AED 2.35 billion. In contrast, gold in raw or semi-finished forms ranked first among the top five goods exported from the UAE to Malaysia in 2022, valued at AED 1.6 billion.
News Source: Emirates News Agency