Dubai is a mesmerizing jewel in the heart of the Arabian Desert that defies the boundaries of possibility showing what people can achieve when they dream big. Rising from the sands, it embodies the power of bold dreams, seamlessly merging the ancient allure of the Middle East with cutting-edge innovations. Dubai is a vibrant mix of cultures, where a relentless pursuit of excellence and luxury has transformed it into a global epicenter of commerce, culture, and extravagance.
With its stunning skyline, luxurious lifestyle, and year-round sunshine, Dubai provides a unique and exciting backdrop for expatriates seeking both professional growth and a vibrant, cosmopolitan way of life.
In this article you will explore the fascinating comparison between the historic heart of the city and its modern, ever-evolving counterpart. Discover the unique neighborhoods, real estate options, and lifestyle amenities that shape these contrasting aspects of Dubai, to decide which side would suit you better.
AREAS IN OLD DUBAI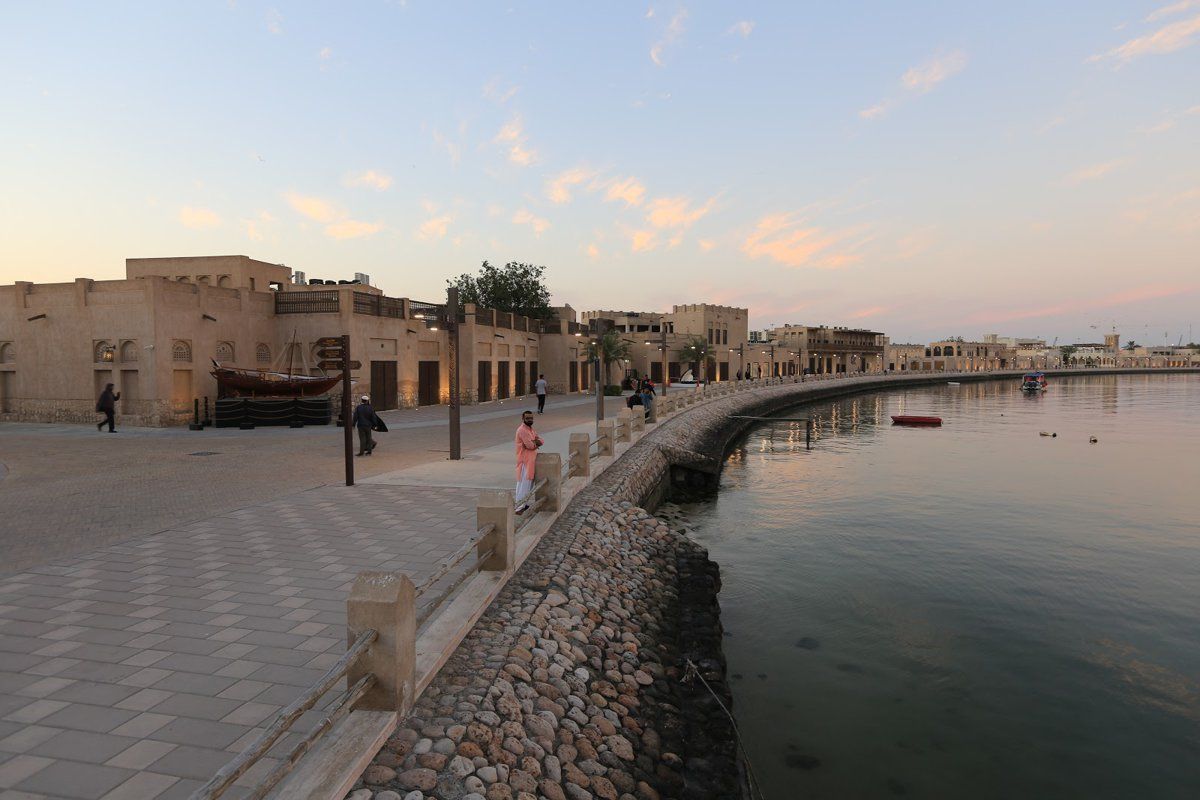 Old Dubai, an area covering approximately 1500 square meters, is also proudly called the "Pearl of the Gulf" and the "Jewel of the World" due to its rich heritage and historical significance. Divided into three primary districts, namely Al Shindagha, Bur Dubai, and Deira, Old Dubai is separated by Khor Dubai, a natural waterway.
Al Shindagha, often referred to as the city's "oldest suburb", holds historical significance as it used to be the residence of the ruling elite. One can find the historic homes of Bahharah (seamen) and Nawakhidhah (skippers) here.
The area offers a captivating journey back in time and is a testament to Dubai's commitment to preserving its cultural heritage.
Deira is a bustling hub for business and trade. It's located on the northeastern side of Dubai Creek, and much of its charm comes from the city's historic waterway. You will find the traditional dhow dock here, where trade has been happening for centuries.
Deira's vibrant souks are an essential Dubai experience. The Gold Souk dazzles with its wide range of gold, earning the city its "city of gold" nickname. Nearby, the Spice Souk offers aromatic delights, while the Perfume Souk entices with fragrances. For traditional Arabian gifts, the Grand Souk Deira is perfect.
In the modern scene, Naif Souk and Deira Waterfront Market provide diverse shopping and dining options. The newest addition, Souk Al Marfa on Dubai Islands, offers a contemporary shopping experience in this historic district.
Rooted in the original settlement of Dubai, to the west of the creek, Bur Dubai has evolved into a bustling center of residential and economic activity. The Emirati culture and sense of community in this area are strongly and noticeably present in everyday life.
The heart of Bur Dubai is the Al Fahidi Historical Neighbourhood, where traditional houses with barjeel wind towers now house cultural and artistic treasures, embodying the district's enduring heritage.
Bur Dubai is a haven for food enthusiasts, offering a diverse culinary landscape. Serene courtyards in the Al Fahidi area host charming cafes, while the nearby Meena Bazaar, known as Dubai's Little India, beckons with a tantalizing array of ethnic eateries serving flavorful, spice-laden curries.
This district is also a shopping delight, with independent clothing and jewelry shops that reflect the diversity of Dubai's long-time residents. The Textile Souk, a vibrant market, showcases exotic fabrics and colorful embroidered cushions, inviting you to tailor-make your own unique ensemble.
Bur Dubai's essence lies not just in its historical landmarks but in its living culture, making it a cherished part of the city where tradition and modernity coexist harmoniously.
AREAS IN NEW DUBAI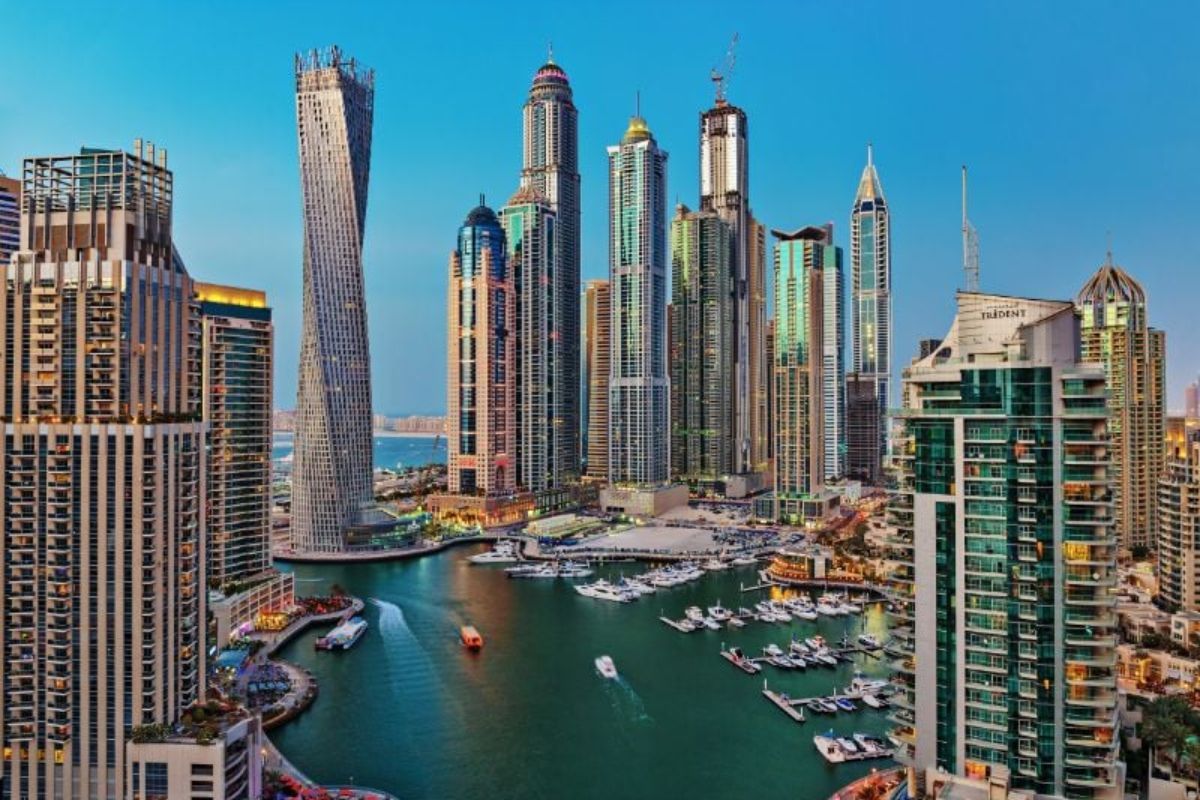 New Dubai emerged as a result of Dubai's ambitious urban development initiatives over the past few decades. Large-scale land reclamation and construction projects, and the development of infrastructure, have been central to shaping New Dubai's skyline and lifestyle. The areas considered part of New Dubai are the following:
Palm Jumeirah stands as one of the world's most remarkable artificial islands, renowned for its distinctive palm tree-shaped design. This engineering marvel is considered one of Dubai's most prestigious neighborhoods, boasting an exceptional array of high-end beachfront properties, upscale hotels, and a vibrant lifestyle scene.
Dubai Marina is a waterfront district, known for its stunning man-made canal city and impressive skyline. This bustling area offers a mix of residential towers, commercial spaces, and a vibrant promenade lined with restaurants, cafes, and shops. It's a sought-after destination for residents and tourists alike, offering a dynamic urban lifestyle with access to the beach and various leisure activities.
Jumeirah Beach Residence (JBR), is a waterfront community along Dubai's Arabian Gulf coast. It offers luxurious beachfront living with stunning sea views. The vibrant neighborhood features The Walk at JBR, a lively promenade filled with boutiques, dining, and cafes. Adjacent to it, The Beach at JBR provides entertainment and water sports, making it a prime destination for a modern coastal lifestyle in Dubai.
Dubai South is a vast development in the southern part of Dubai, encompassing key areas like Al Maktoum International Airport, Expo 2020 Dubai, residential communities, business parks, and logistics hubs. It's a dynamic hub for aviation, logistics, and commerce, with strategic facilities and infrastructure, contributing significantly to Dubai's growth and global connectivity.
Dubai Hills is an upscale residential and lifestyle destination in Dubai. Set around an 18-hole championship golf course, it offers a variety of high-end homes, including villas, townhouses, and apartments, amidst green spaces and parks. This area is all about luxury and grandeur, boasting top-tier amenities, shopping, dining, and entertainment choices.
Downtown Dubai, while not as new as the other areas is a thriving hub of culture, commerce, and entertainment, featuring luxury residences, hotels, and a lively social scene. Characterized by the iconic Burj Khalifa, this vibrant district showcases the modern and cosmopolitan side of Dubai, offering a blend of world-class amenities, fine dining, and stunning views of the city's skyline and fountains.
PROPERTIES IN OLD DUBAI V/S NEW DUBAI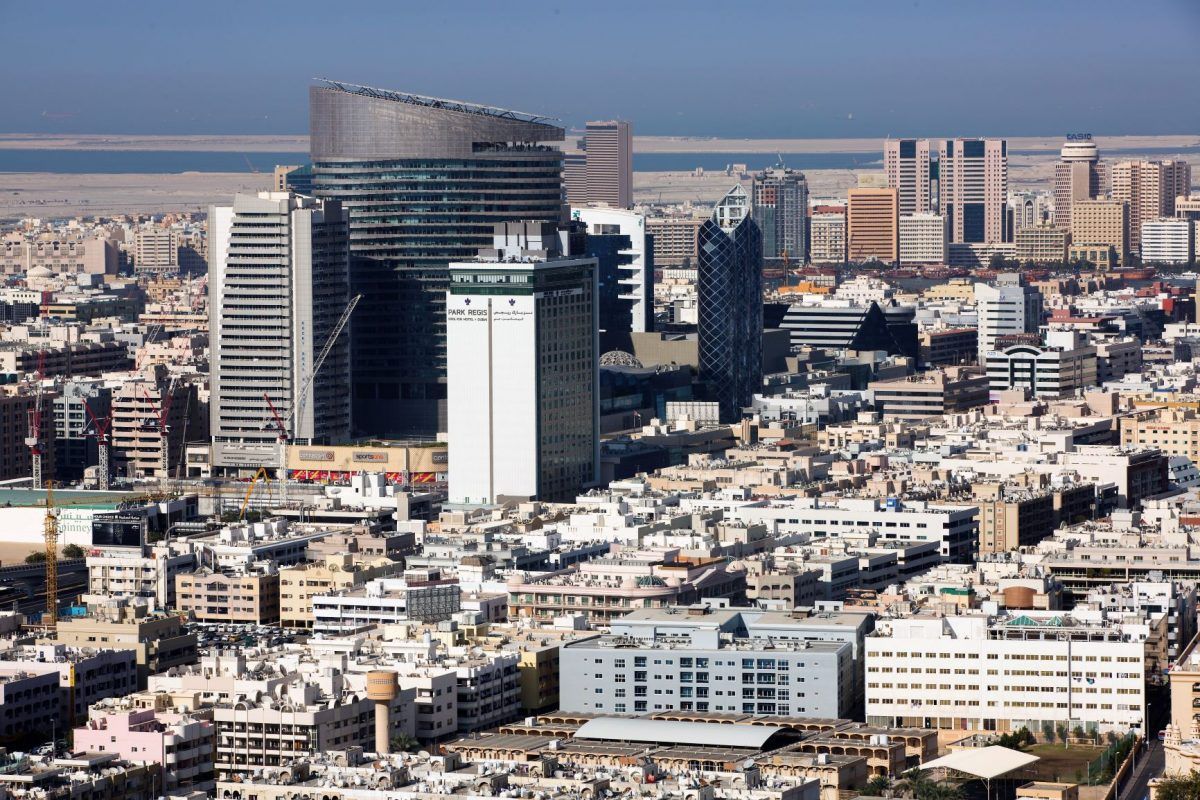 Old Dubai presents a variety of properties that reflect its historical character. You'll encounter traditional Arabic homes with unique features like wind-tower structures and cozy courtyards, offering a glimpse into the city's past.
Some heritage villas have been preserved, providing an opportunity to live amidst history. Low-rise apartments, though compact, exude a certain vintage charm. Additionally, there are unique accommodations above bustling souks, allowing you to immerse yourself in the local atmosphere.
These properties may not offer all the modern conveniences but provide an authentic and nostalgic living experience in the heart of Old Dubai.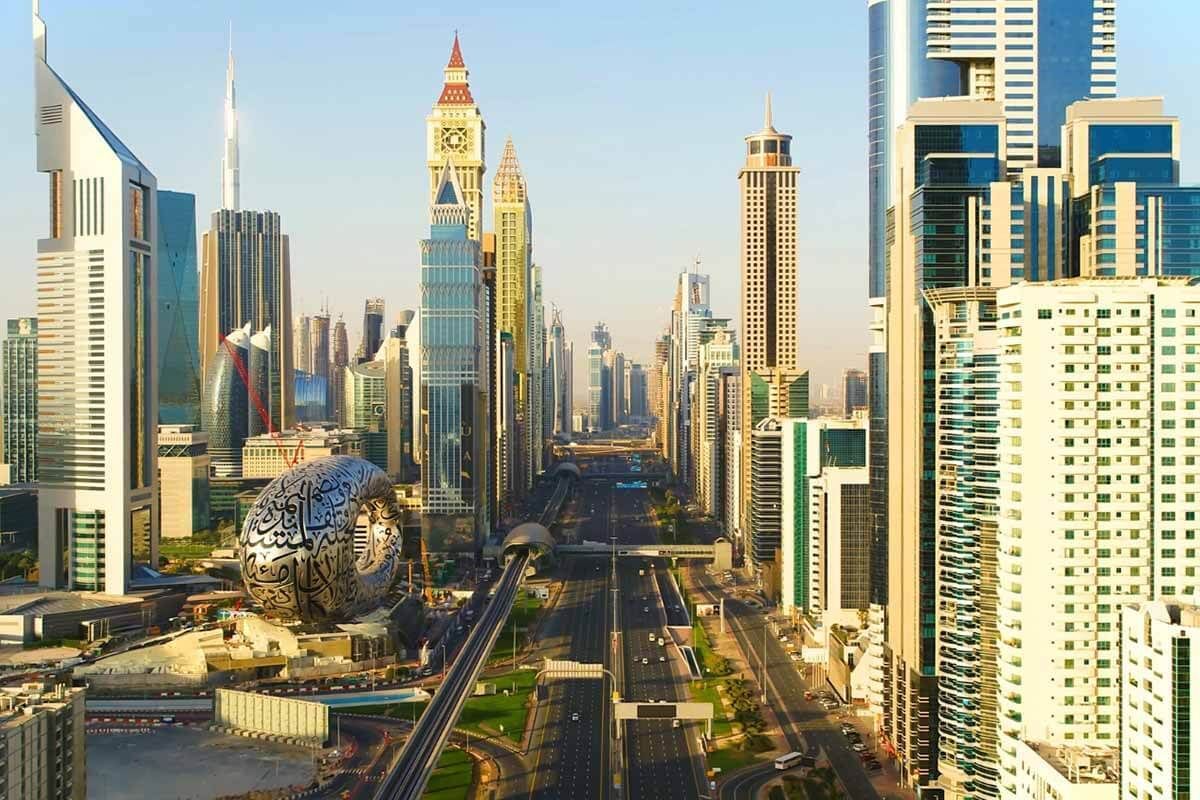 On the other hand, New Dubai offers a diverse range of properties tailored to contemporary living. You'll come across sleek apartments, spacious villas, and stylish townhouses, all characterized by their modern architecture and functionality.
These properties often feature open layouts and ample living space with modern amenities, catering to different preferences and lifestyles. While they may lack the historical charm found in Old Dubai, they provide comfortable and practical options for those seeking a modern urban living experience in the vibrant New Dubai.
Let's now compare the average rent of areas in old and new Dubai based on the types of properties available:
| | | | | | |
| --- | --- | --- | --- | --- | --- |
| Areas | Studio | 1 BHK | 2BHK | 3BHK | 4BHK |
| Bur Dubai | 35,000 | 47,000 | 65,000 | 92,000 | 126,000 |
| Deira | 27,000 | 44,000 | 63,000 | 87,000 | 118,000 |
Area

Studio

1BHK

2BHK

3BHK

4BHK

Palm Jumeirah

93,000

148,000

197,000

274,000

647,000

Dubai Marina

58,000

90,0000

139,000

207,000

263,000

Jumeirah Beach

Residence

49,000

69,000

87,000

117,000

180,000

Dubai South

35,000

46,000

73,000

96,000

-

Dubai Hills

59,000

83,000

146,000

231,000

-

Downtown Dubai

53,000

77,000

122,000

196,000

506,000
Data Source: Bayut
AMENITIES IN OLD DUBAI V/S NEW DUBAI
Dubai's diverse districts, New Dubai and Old Dubai, offer distinctive amenities that significantly impact residents' quality of life. From modern conveniences in New Dubai to authentic cultural experiences in Old Dubai, each district presents a unique blend of advantages and drawbacks that cater to diverse lifestyles.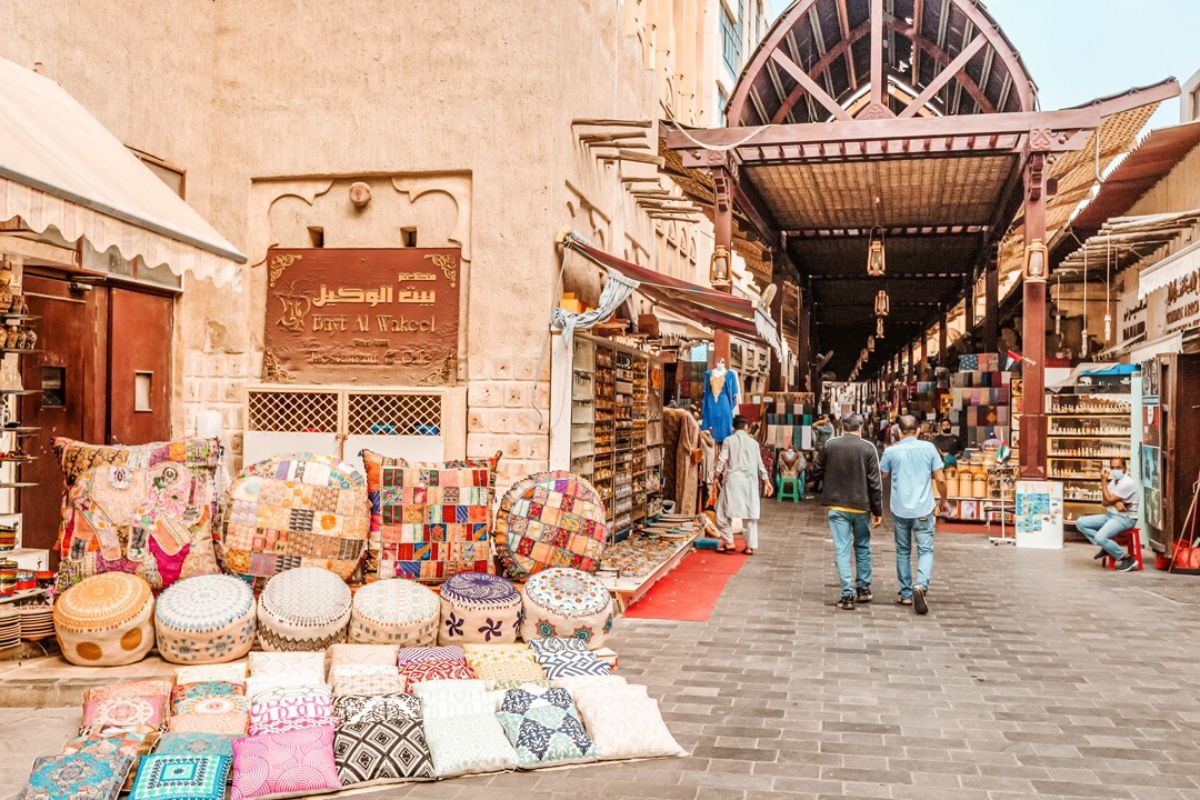 Old Dubai, steeped in tradition, offers a different set of amenities that heeds back to a bygone era. Pros include the presence of authentic souks, museums, and heritage sites, where residents can immerse themselves in the city's cultural heritage. The district is also known for traditional eateries serving local and regional cuisine. The serene waterfront along Dubai Creek offers a calm respite from the city's hustle and bustle. However, the cons may encompass limited modern amenities, quieter nightlife, and potential challenges related to parking and traffic in older areas.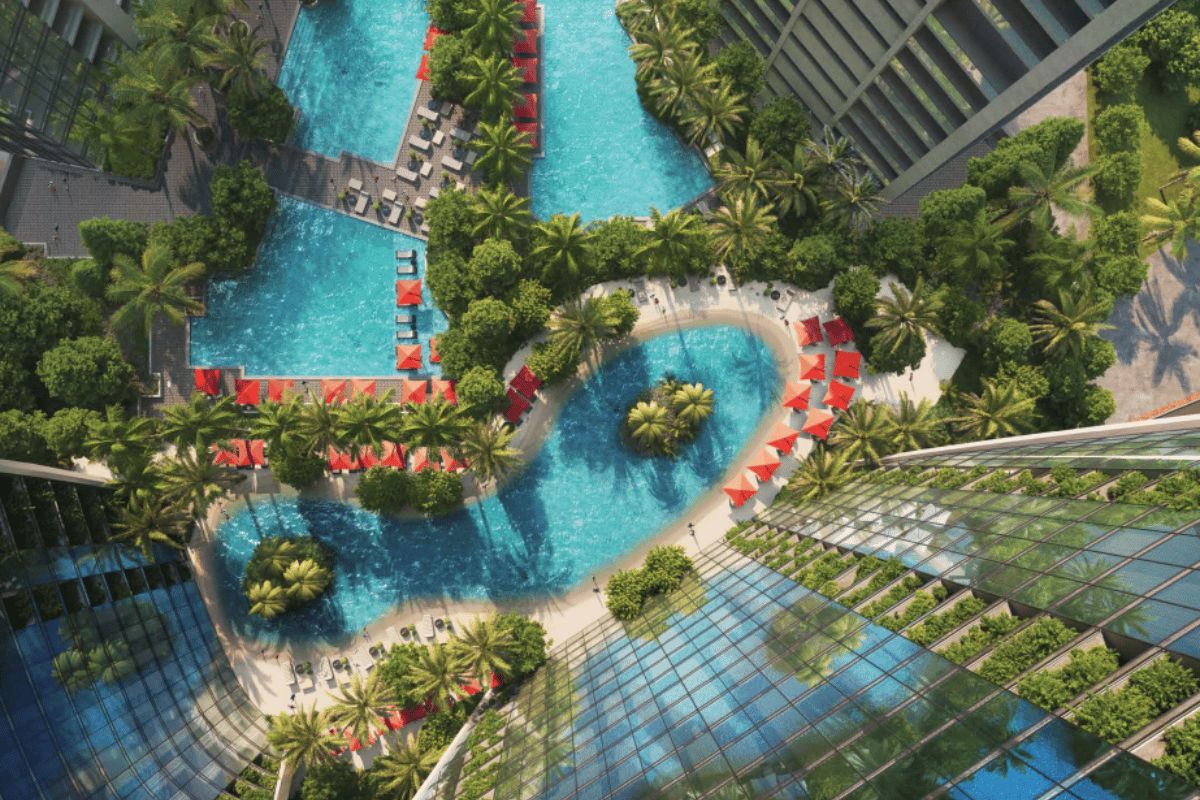 While, in New Dubai, residents enjoy a world of modern comforts and convenience. The district is home to a myriad of extra facilities that elevate the living experience. Pros include state-of-the-art fitness centers and swimming pools that promote a healthy lifestyle. Moreover, luxury shopping malls offer upscale retail therapy, while contemporary dining establishments provide culinary delights. The presence of entertainment hubs and golf courses contributes to an active social life. However, the cons may involve a potentially higher cost of living and a busier, more fast-paced environment.
Whether you prioritize modern comforts or cultural authenticity, the city provides a range of facilities to enhance your quality of life. The choice between the two districts depends on individual preferences, as each offers a unique set of extra facilities that contribute to a well-rounded living experience in this dynamic city.
ATTRACTIONS IN OLD DUBAI AND NEW DUBAI

Old Dubai: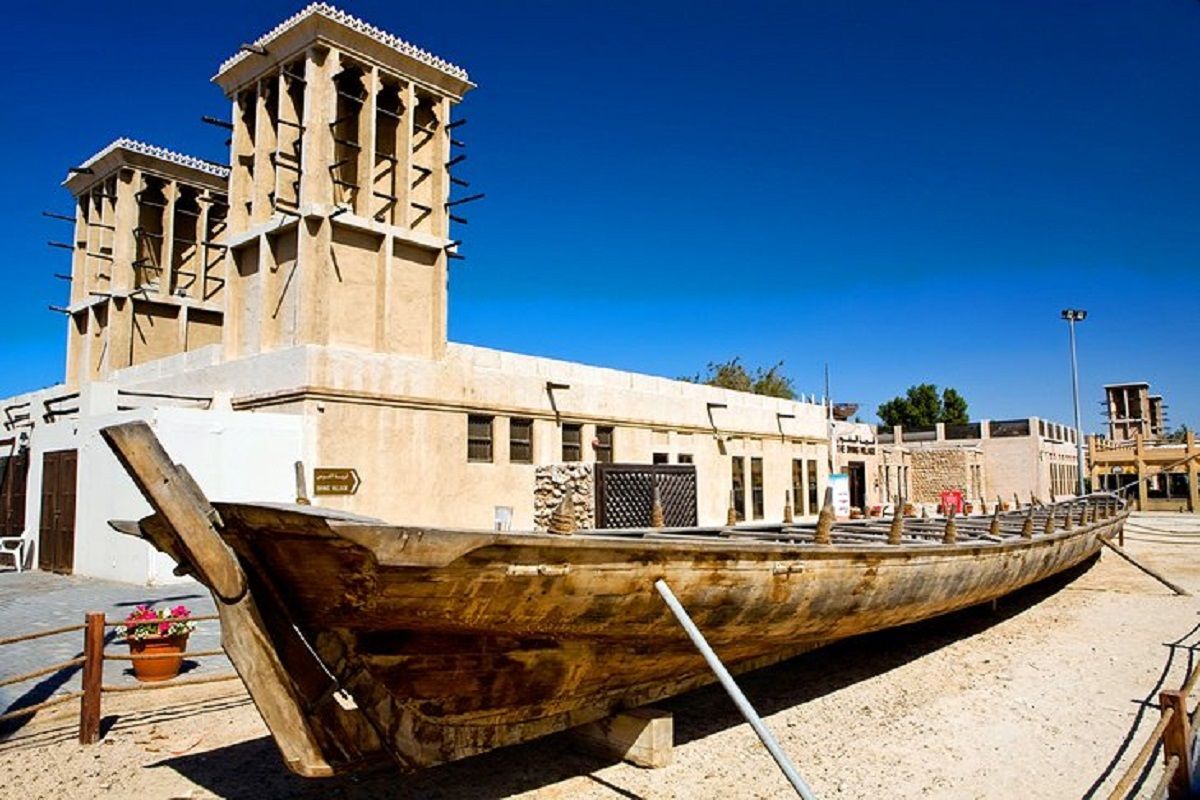 Dubai Creek: Explore this historic waterfront and enjoy traditional abra boat rides.
Gold Souk: Shop for exquisite gold and jewelry in this renowned market.
Spice Souk: Immerse yourself in the vibrant marketplace filled with aromatic spices.
Dubai Museum in Al Fahidi Fort: Learn about the city's history.
Al Fahidi Historic Neighbourhood: Wander through traditional wind-tower houses and cultural attractions.
Bastakiya Quarter: Explore this historic district with well-preserved traditional architecture.
Dubai Frame: Visit the iconic landmark for panoramic views.
Heritage and Diving Village: Discover maritime heritage and cultural traditions.
Al Seef: Stroll along the picturesque waterfront promenade with dining and shopping options.
New Dubai: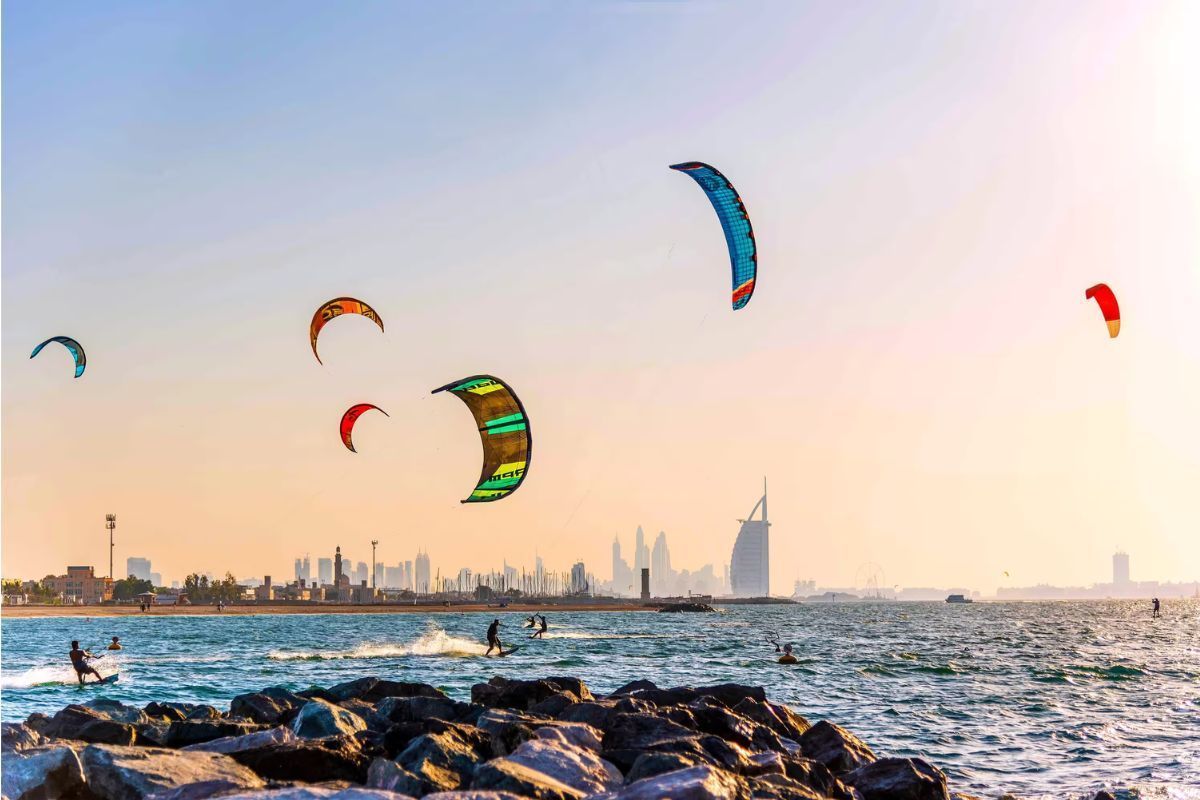 Burj Khalifa: Soar to the top of the world's tallest skyscraper for breathtaking views.
The Dubai Mall: Shop at high-end boutiques and explore attractions like the Dubai Aquarium.
Dubai Marina: Experience vibrant waterfront dining and promenades.
Palm Jumeirah: Indulge in luxury at exclusive beachfront resorts.
Jumeirah Beach Residence (JBR): Enjoy the beachside atmosphere with cafes and shops.
Ain Dubai on Bluewaters Island: Experience the world's largest observation wheel.
Dubai Parks and Resorts: Explore theme parks like Motiongate and Bollywood Parks.
Kite Beach: Relax on the sandy shores and try watersports at this popular beach.
Madinat Jumeirah: Visit this resort complex for its traditional architecture and souk.
Dubai Opera: Attend a performance or explore this stunning architectural gem.
In conclusion, the juxtaposition of Old Dubai and New Dubai offers a captivating narrative of a city that honors its rich heritage while embracing innovation and modernity.
Old Dubai enchants with its historical charm, bustling souks, and cultural treasures, making it a must-visit for those seeking an authentic Arabian experience.
New Dubai, on the other hand, dazzles with its iconic skyscrapers, luxury resorts, and contemporary lifestyle, catering to those in pursuit of opulence and convenience.
Each district has its unique allure, providing a diverse tapestry of experiences that collectively define the multifaceted identity of Dubai. Whether you are drawn to the time-honored traditions of Old Dubai or the glittering marvels of New Dubai, this city welcomes all with open arms, promising an unforgettable journey through the sands of time and the dreams of the future.
Also Read: