RTA Completes Construction of 7 Footbridges, Enhancing Safety and Mobility in Dubai.
The Roads and Transport Authority (RTA) in Dubai has announced the successful completion of seven new footbridges across different areas of the city. These footbridges serve as safe passage for pedestrians, promote Dubai as a bicycle-friendly city, and contribute to the overall well-being of residents and visitors.
One of the newly constructed footbridges connects Al Khaleej Street near Dubai Hospital, specifically at the intersection of Omar Bin Khattab Street and Abu Bakr Al Siddique Street. Additionally, six more footbridges with a combined length of 888 meters are under construction throughout the emirate. These bridges feature innovative design elements, advanced electromechanical systems, alarms, firefighting measures, and remote monitoring systems. They also include dedicated bicycle tracks and racks.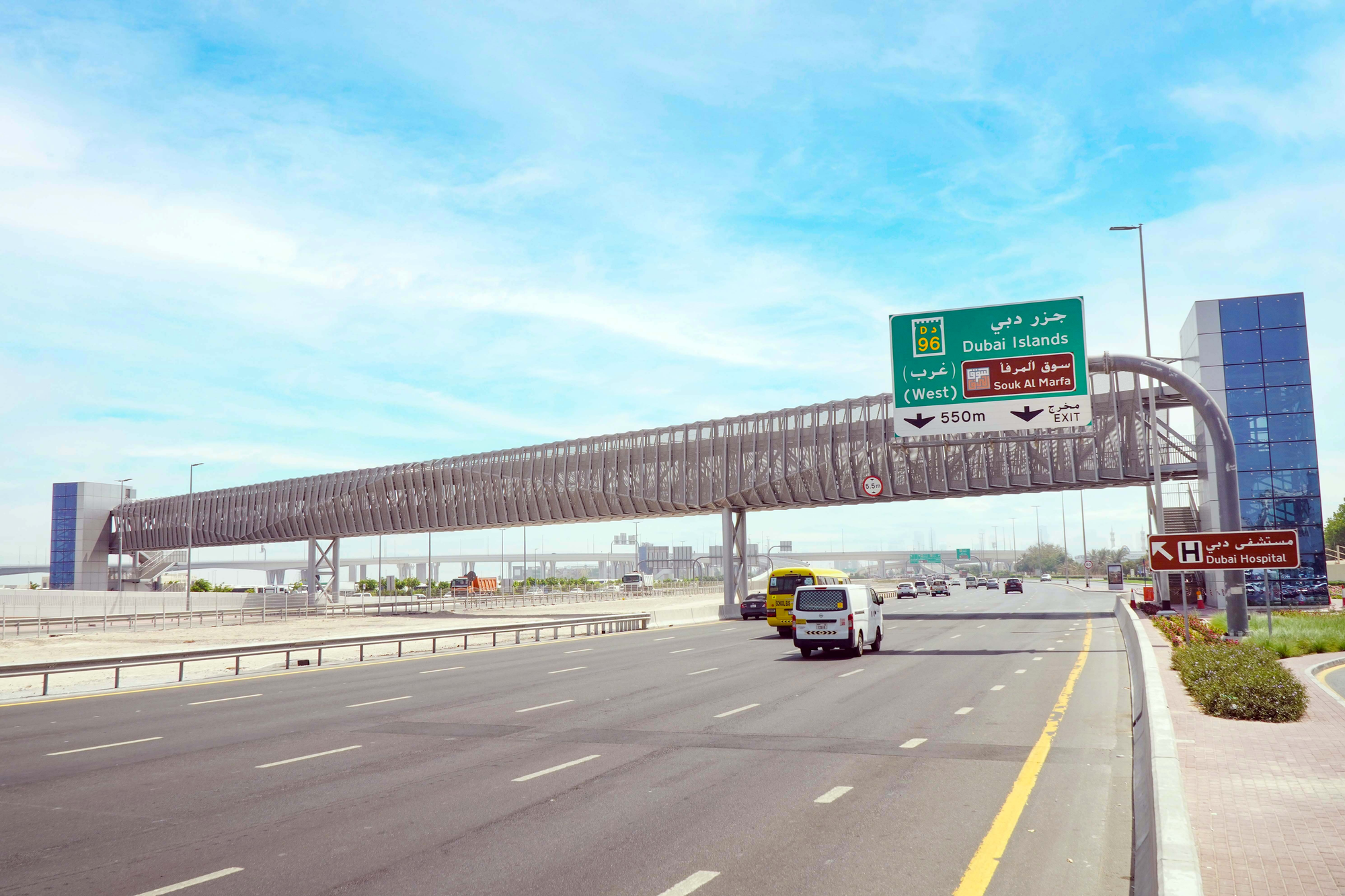 According to Mattar Al Tayer, the Director-General and Chairman of the Board of Executive Directors of RTA, the construction of these footbridges aligns with Dubai's traffic safety strategy, aiming to make the city the safest in the world. The goal is to minimize fatalities from pedestrian accidents by providing robust infrastructure and safety measures for both motorists and cyclists.
Dubai has witnessed a significant increase in the number of footbridges over the past 17 years, from 13 in 2006 to 129 by the end of last year. RTA has plans to construct an additional 36 footbridges between 2021 and 2026, bringing the total count to 165 pedestrian bridges.
Al Tayer emphasized the importance of using footbridges and subways when crossing roadways, urging citizens, residents, and tourists to prioritize their safety. He also urged motorists to adhere to speed limits and exercise caution at pedestrian crossings to ensure the safety of all road users.
News Source: Emirates News Agency