Dubai's dessert options never cease, go on a sweet journey with us through the best dessert delivery services in Dubai, from custom-made cakes to gooey cookies. It's time we satisfy those sugary-cravings that might (definitely) kill us.
Chunk Bakehouse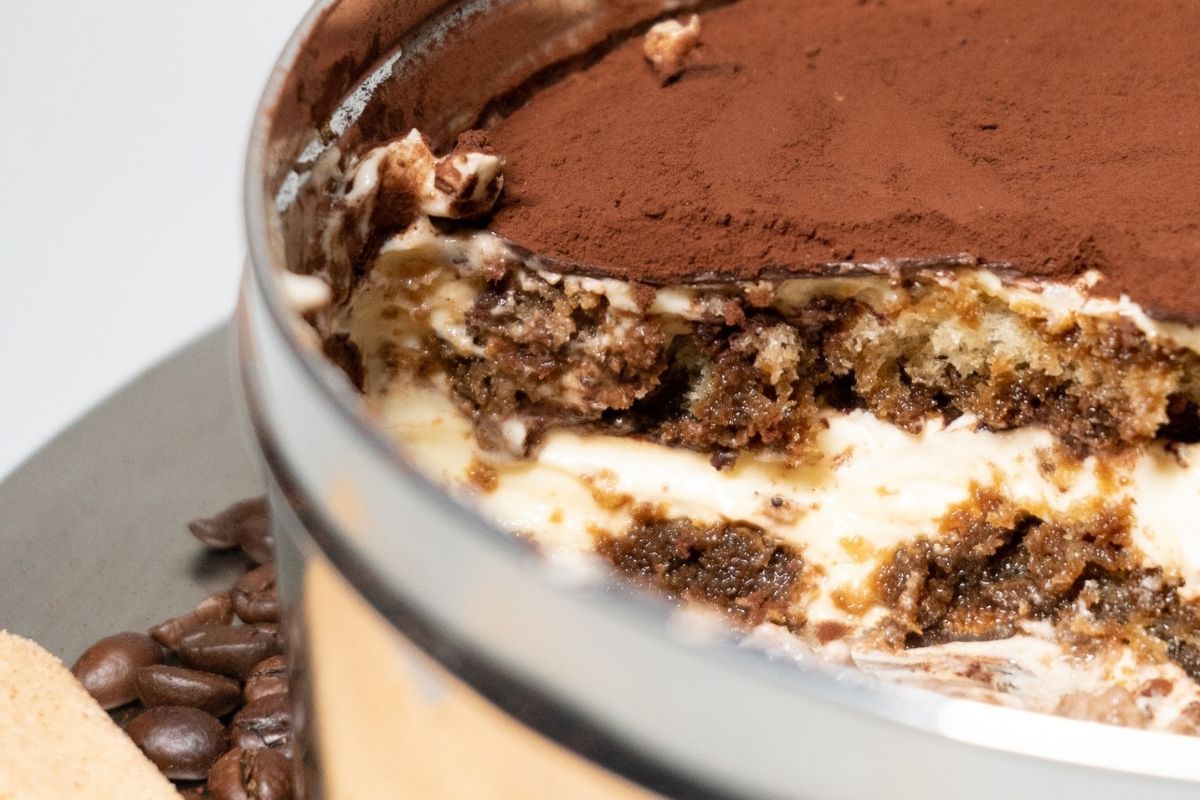 After their opening just last year in April, Chunk Bakehouse has quickly become a crowd favorite in Dubai with their chocolate cake being a hero on their menu, they've also launched a lovely Tiramisu this Valentines that we've got our eyes on.
Chunk is a pre-order only brand that delivers your orders anywhere in Dubai, you can also head down to their warehouse to pick up your order.
With incredibly mind-blowing cookies and croissants that are innovative and fun. We recommend grabbing a little bit of everything from the menu to enjoy to the fullest.
You can find them on Instagram or ChatFood to order.
Here-O Donuts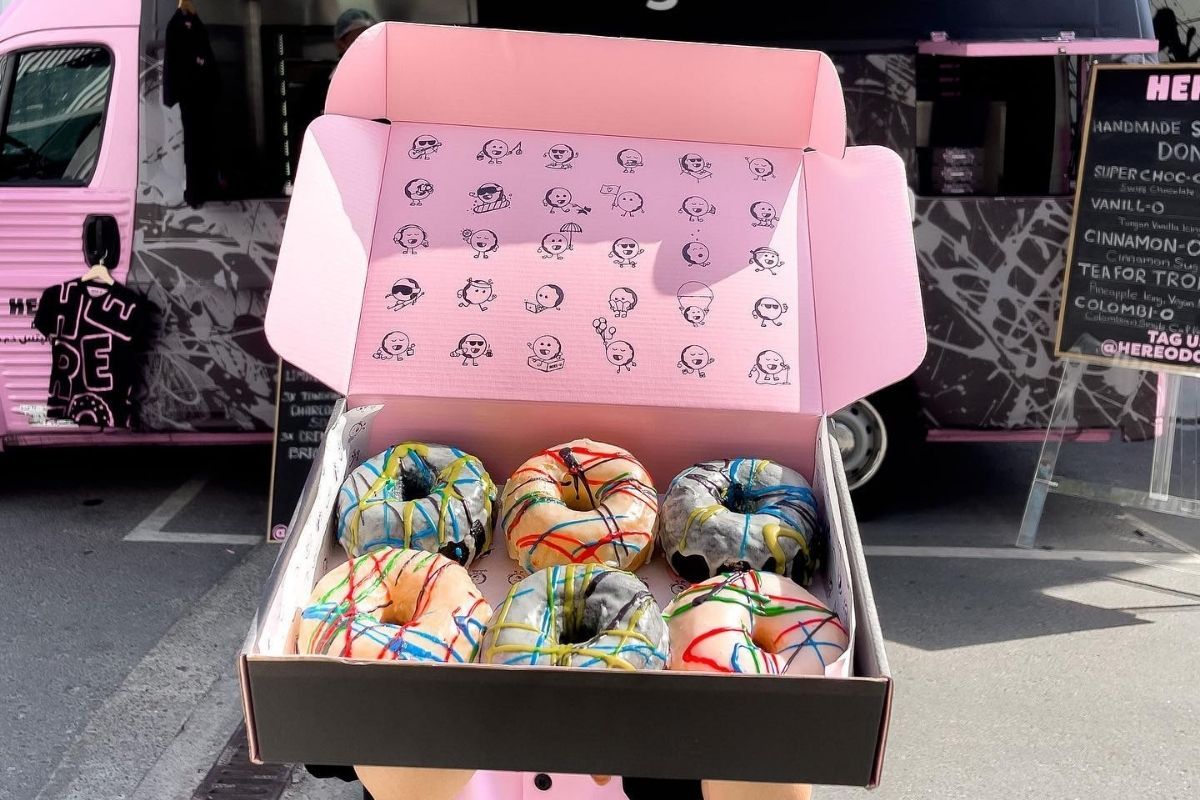 Defining themselves as "Delivering Iconic Donut Perfection" with their tagline, Here-O Donuts are the new girl in town that's got everyone's attention in a cute pink donut van.
Since it's inception in September 2021, Here-O Donuts has been delivering fresh handmade donuts that are unique, creative and flavorful. They're donuts are made with fresh and quality ingredients that make them so luxurious and iconic.
You can find them on Instagram or order from their website.
SugarMoo Desserts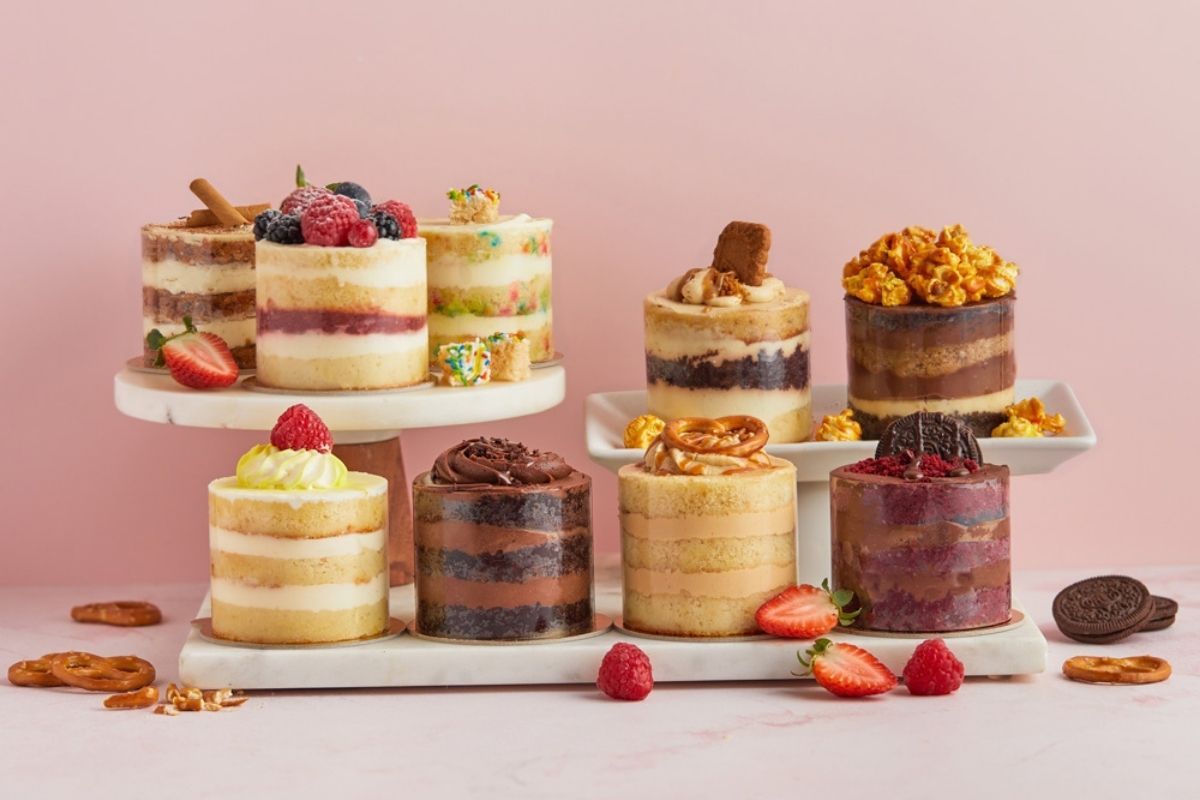 Sugarmoo is an online dessert boutique that specializes in hybrid and fusion cakes and desserts, such as their Baklawa-inspired Torte, Red Velvet Lotus brownies, Gulab Jamun Pudding cake, and Umm Ali cheesecake
Their Innovative and scrumptious cakes deliver all across Dubai. They also have baby cakes that are good for one or two if you can share such goodness.
Get your hands on them through their website or check out their Instagram to satiate your cravings.
hOLa Keto Desserts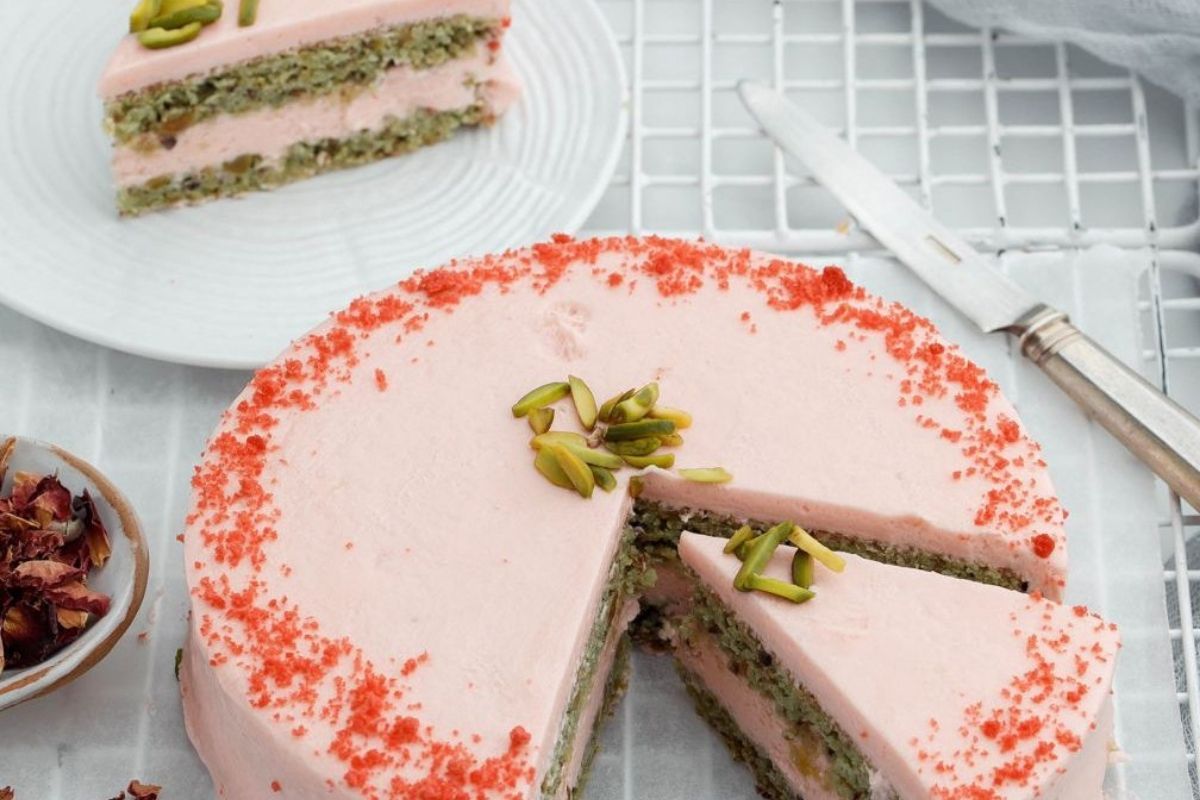 hOLa proves desserts can be fun and healthy! With amazing reviews on their lovely keto inclusive desserts that are available for delivery across UAE, they've got a massive collection of cakes, cookies, cupcakes and more.
These guilt-free indulgences are low-carb, gluten-free and sugar-free. A dream for everyone that's on a diet and just can't curb those sweet cravings.
You can go through their website to order or Instagram for more.
Melange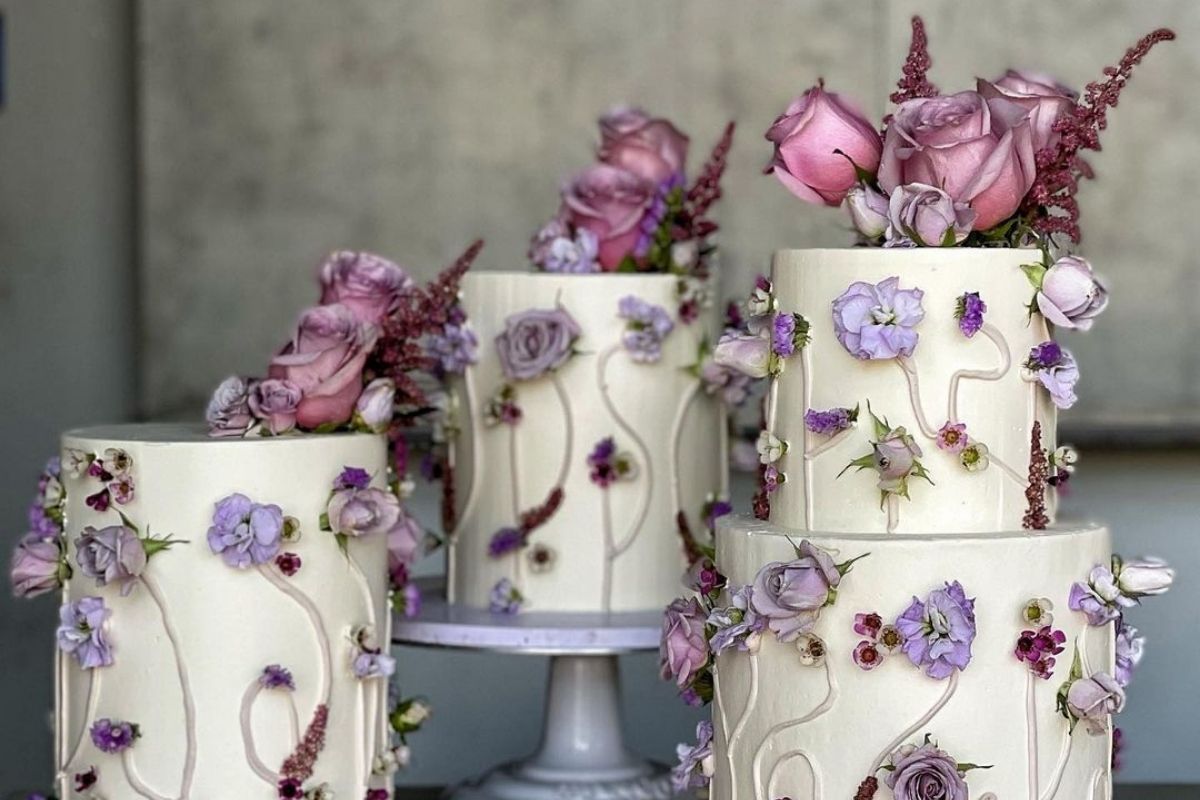 Mélange is a Dubai-based small batch bakery specializing in gourmet desserts and bespoke cakes. All of their desserts are handmade fresh to order, and arrive on the date you've selected and they deliver all across UAE.
You can order through their website or have a look at their Instagram for cake inspirations!
Sugargram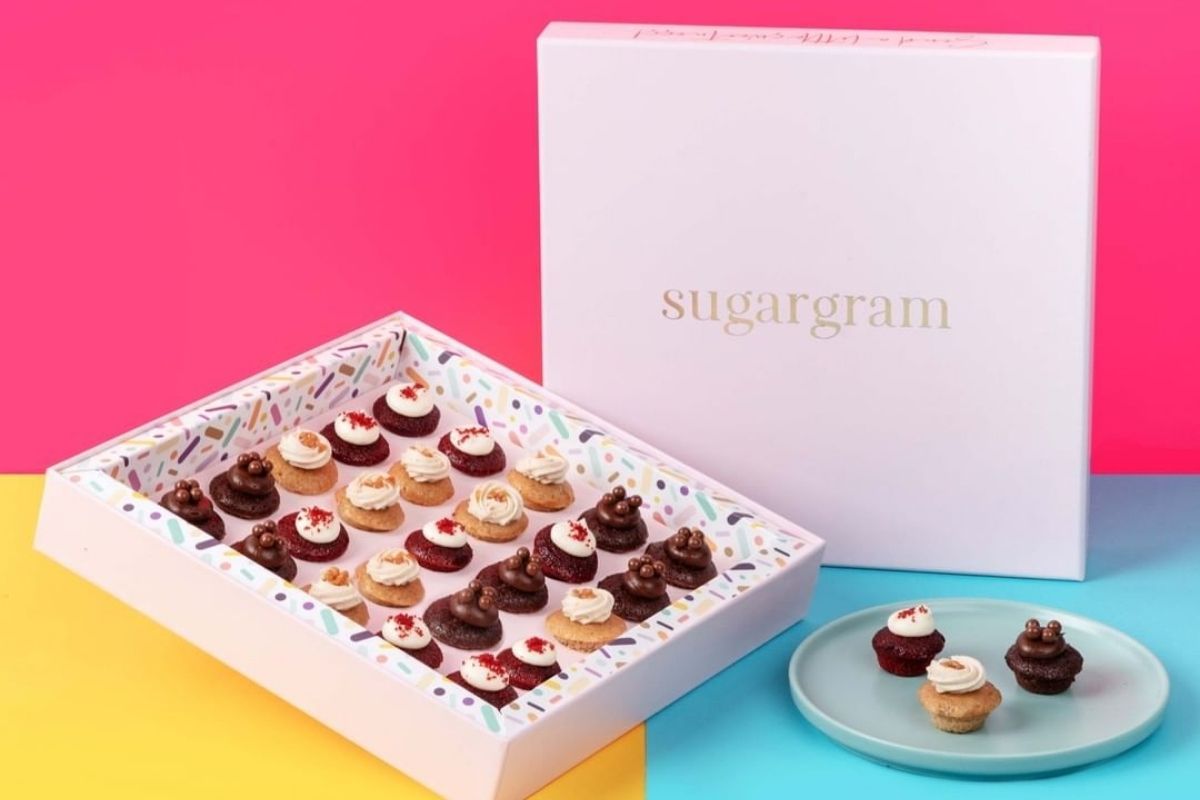 Sugargram is a whimsical dessert concept launched in 2020 selling bite-sized cupcakes with almost comical names and flavors filled with fun like Anna Vimtour (Vimto), Coffee Bradshaw (coffee and salted caramel), Oreona Grande (cookies and cream) and Black Chaina (karak chai). If you're a fan of experimenting and this brand speaks to your personality, we recommend you definitely giving it a shot.
They deliver in Dubai within 3 hours and come in adorable boxes for every occasion. A box of 25 assorted bite-sized cupcakes is AED 125, while a mini taster set of 5 is AED 30.
Available direct through Chatfood or Deliveroo, you can also take a look at their website or Instagram fore more.
Mirzam Chocolate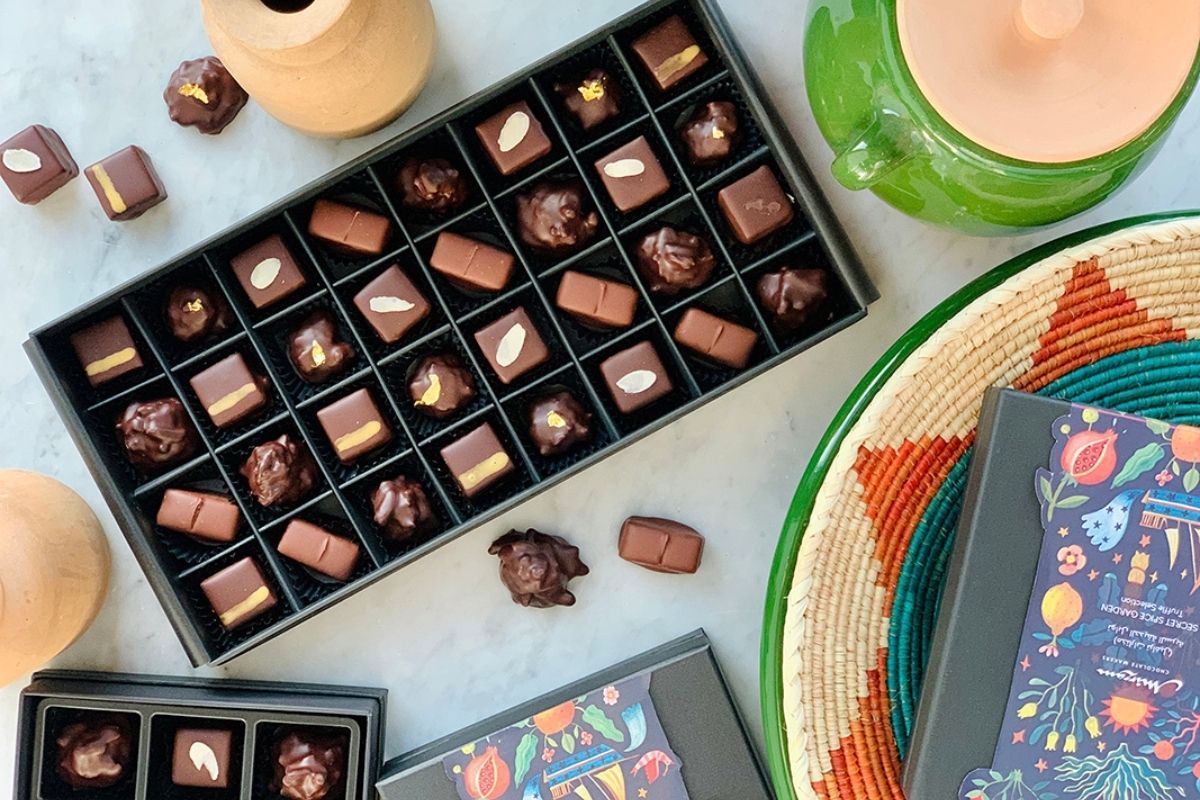 Mirzam Chocolate, an artisanal bean-to-bar chocolatier that sources single origin beans, then roasts and grinds them locally to produce their award-winning chocolate.
They also have single-origin bars and even locally-inspired bars of 62% Dark Chocolate with Dates and Fennel or White Chocolate infused with Saffron. Delivering twice a week to Dubai addresses and offer free delivery on orders of AED 100 or more, check their website to order and Instagram to please your eyes.
doh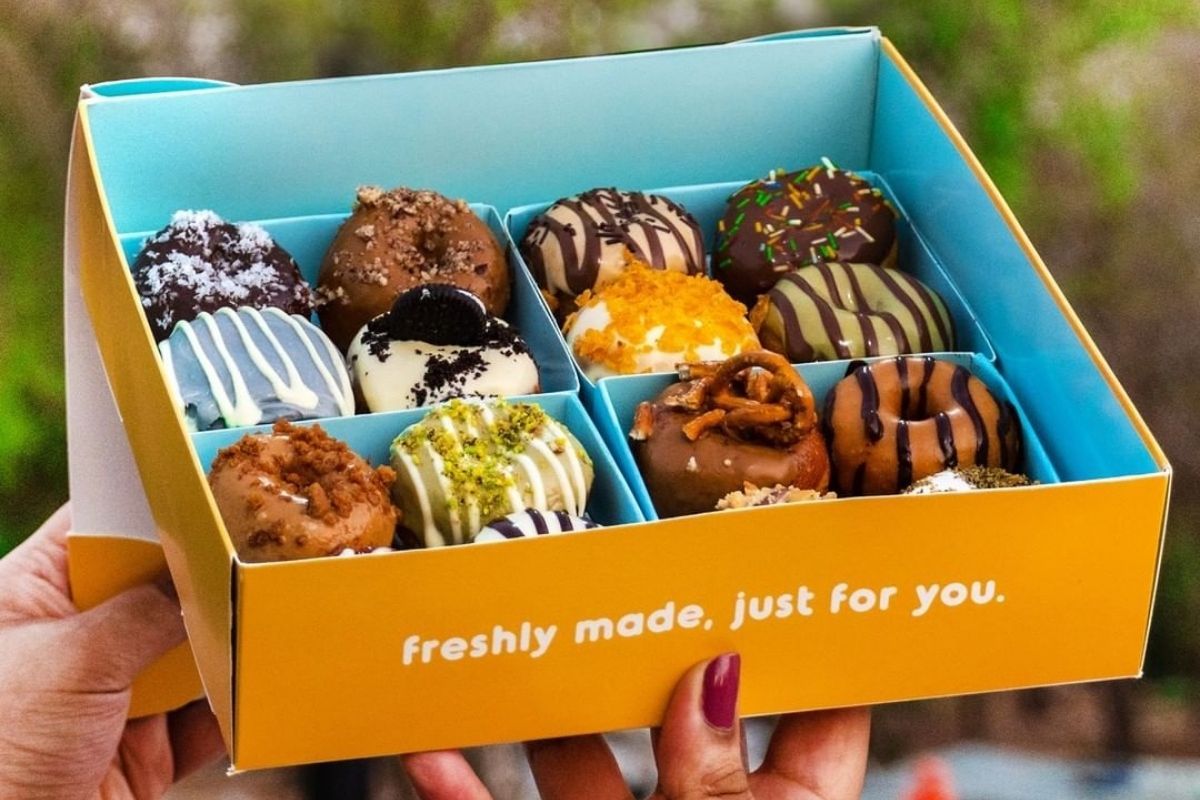 doh is an Emirati doughnut brand that specializes in fresh mini doughnuts. They're made to order and arrive still warm with a slightly crisp exterior and soft, fluffy interior. Each mini doughnut is about 1-2 bites, not overly sweet, and makes the perfect bite-sized snack.
You can select different toppings for the mini doughnuts, choosing from sweet , or savory toppings toppings like Nutella, Lotus, cinnamon sugar, chocolate, cheese, labneh or zaatar.
Sold in fun little packs of 4, 8 and 16 and you get 20% off your first order when you order via their ChatFood.
Check out their Instagram here and you can also order through their website.