With the date of the Launch of the Museum of Future just released, the eagerness to visit has spread the air. A curious look at the facts of this structure, poising itself as a Futuristic Museum has risen.
A Home for Inspiration
Describing it as the most beautiful building in the world, H.H. Sheikh Mohammed bin Rashid Al Maktoum, Vice President and Ruler of Dubai has tweeted a launch date.
Inside the building, it is expected to host interactive exhibits about outer space, ecosystems and bioengineering, as well as near-future technologies and how they will impact day-to-day life.
The structure will host imagined possible futures, which is raw and honest while hopeful for better times shown via immersive theatres and themes attractions. With a unique initiative and ideology, this structure has already become a part of the Sheikh Zayed Road's aesthete.
Structured by Algorithm
The building 'speaks Arabic': its facade is a canvas for the poetry of His Highness Sheikh Mohammed Bin Rashid Al Maktoum rendered in the calligraphy of Mattar bin Lahej.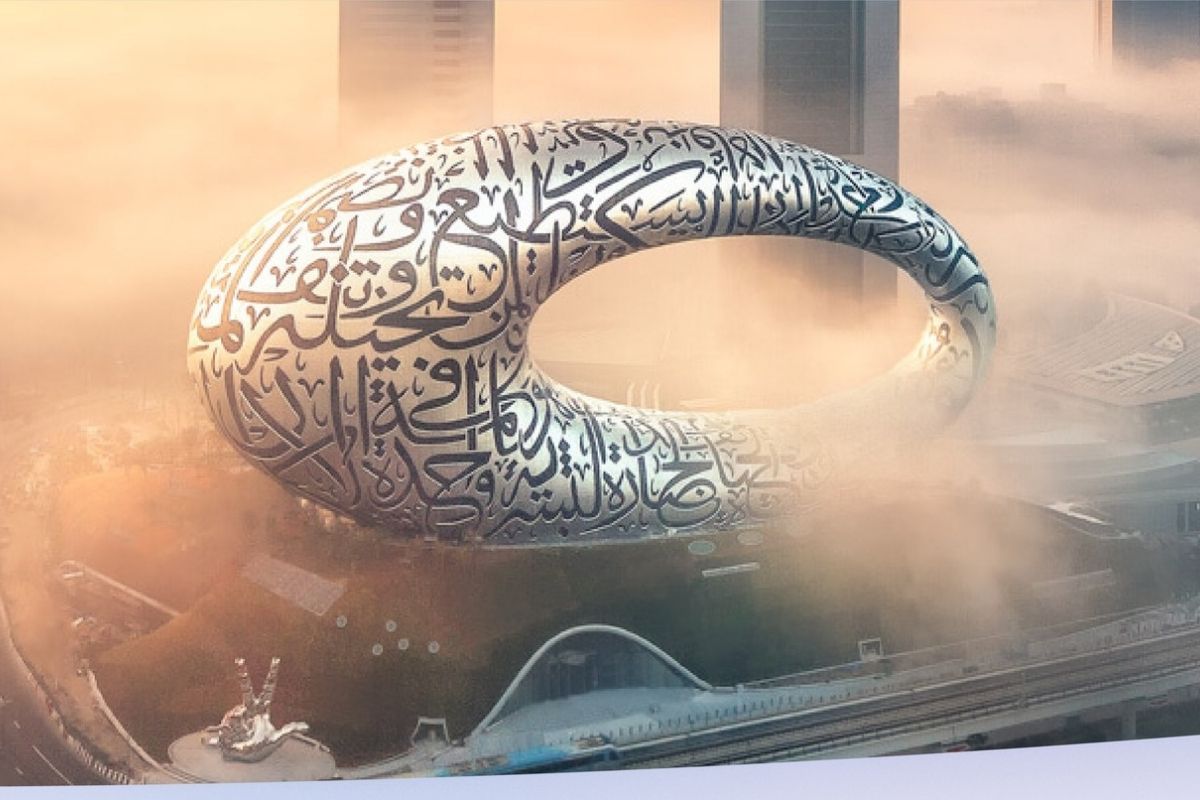 The museum's framework, which consists of 2,400 diagonally intersecting steel sections, was finished in November 2018; the shape was designed by local architectural firm Killa Design, which won the museum's design competition in 2015.
The museum's windows are made out of cursive characters. They cast dappled light throughout the column-free interior during the day, and at night, 14 kilometers of LED lighting will highlight them to dramatic effect.
In keeping with the Museum's general commitment to sustainability, the building is aiming for LEED Platinum certification. Single-use plastic will be prohibited at the museum, and alternative proteins and cultured meats are likely to be on the table.
Ticket details are yet to be disclosed for this unmissable event.