Summer season and mango season go hand in hand. And if you love mangoes which I'm sure you do (because who doesn't), you wouldn't have it have any other way. Since its summer, it's the perfect time to indulge into some cool, yummy and delicious mangoes. And the only thing better than mangoes is mango desserts! Here's a list of some of the best mango desserts you have try this summer and all you need to know about them.
1. Mango Dessert Plater – Dhaba Lane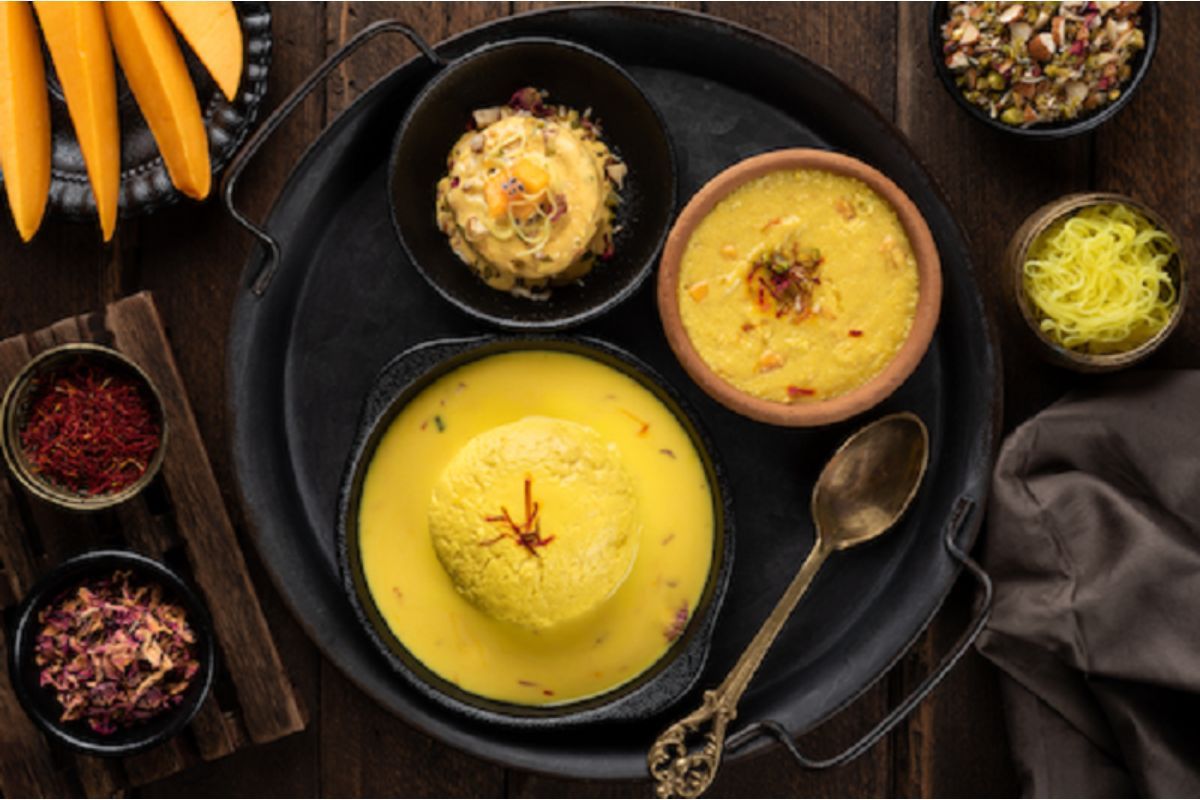 Treat yourself to the bursting tropical flavour of mango with this amazing Mango platter. Dhaba Lane offers you a complete mango dessert platter limited just for this summer. This mango platter includes- Mango Kulfi Falooda, Mango Rasmalai and Mango Phirni. You can order the mango desserts ala carte too. This platter will satisfy all your mango and sweet cravings.
Venue: Dhaba Lane, Karama | Price: AED 30
2. Mango Kunafa – 24 St Dusit Thani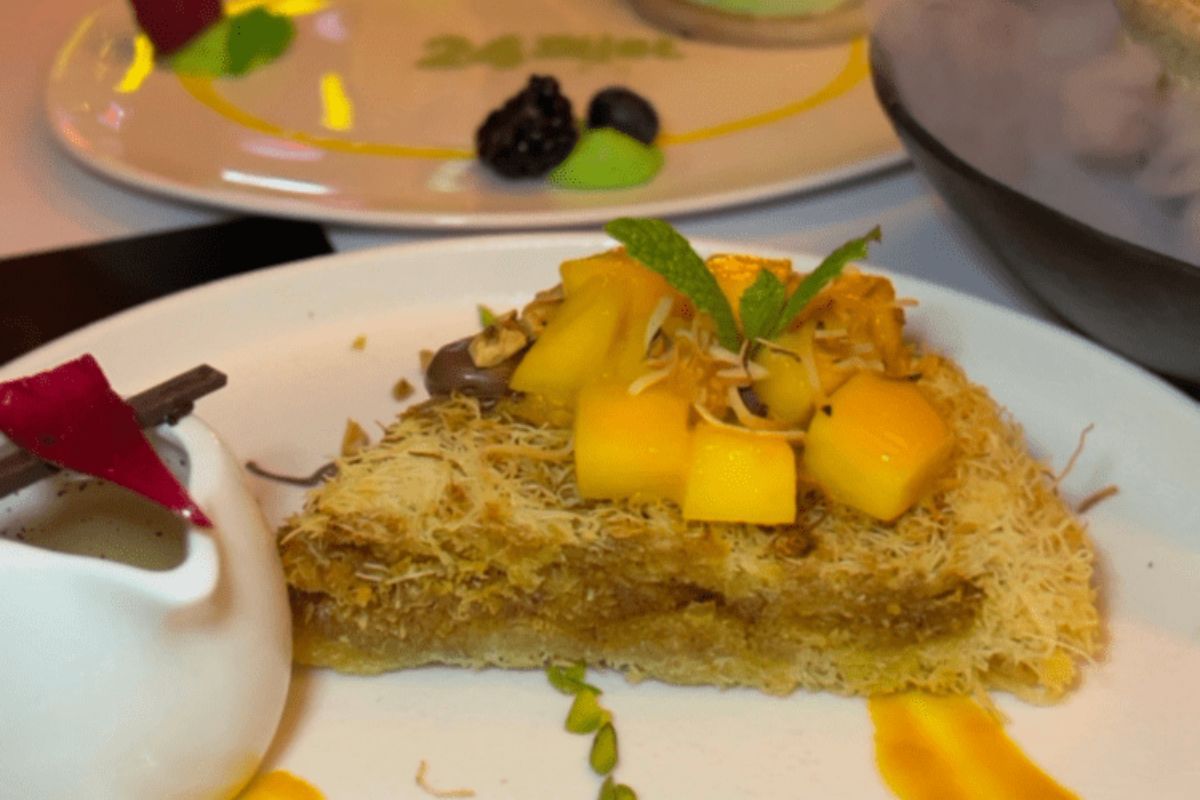 Mixing the goodness of Mango and Kunafa, 24 St offers you a delicious mango Kunafa. The yumminess of a mango and the crispy sweetness of a Kunafa is the perfect combination. This Kunafa is elegantly decorated with fresh mango pieces, mango puree and crunchy pistachios. If you love Kunafas and mangoes this is the perfect dish for you.
Venue: 24 ST, Dusit Thani, Sheik Zayed Rd | Price: AED 49
3. Mango Ice cream – Popeyes Chicken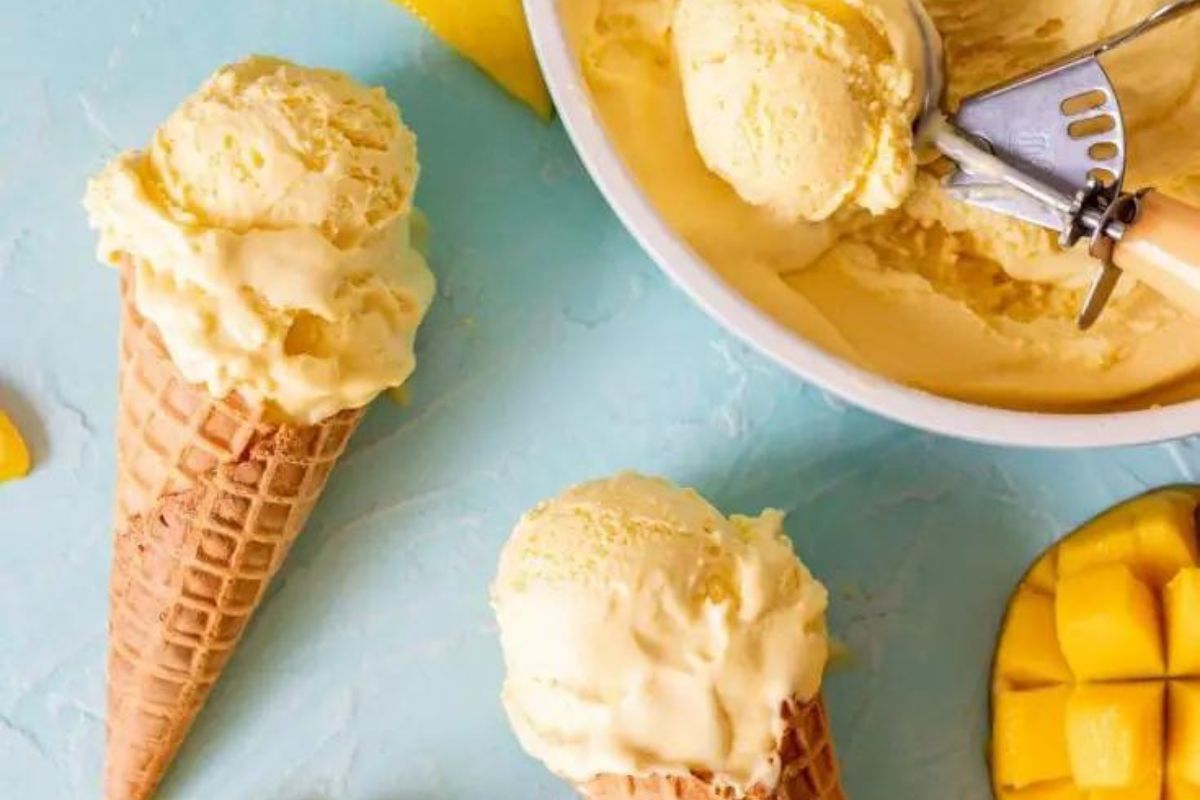 Missing the times when Mc Donald's ice cream was just AED 1? Popeyes Chicken brings you something better, A mango ice cream that is delicious, yummy, soft, and just for AED 1. This yummy ice cream is soo good you'll feel like having another. A mango ice cream that is yummy and affordable, what a steal! Its available only for some time so hurry up before you miss out on this yumminess.
Venue: Popeyes Chicken (across all branches in Dubai) | Price: AED 1
4. Mango menu – Jehangirs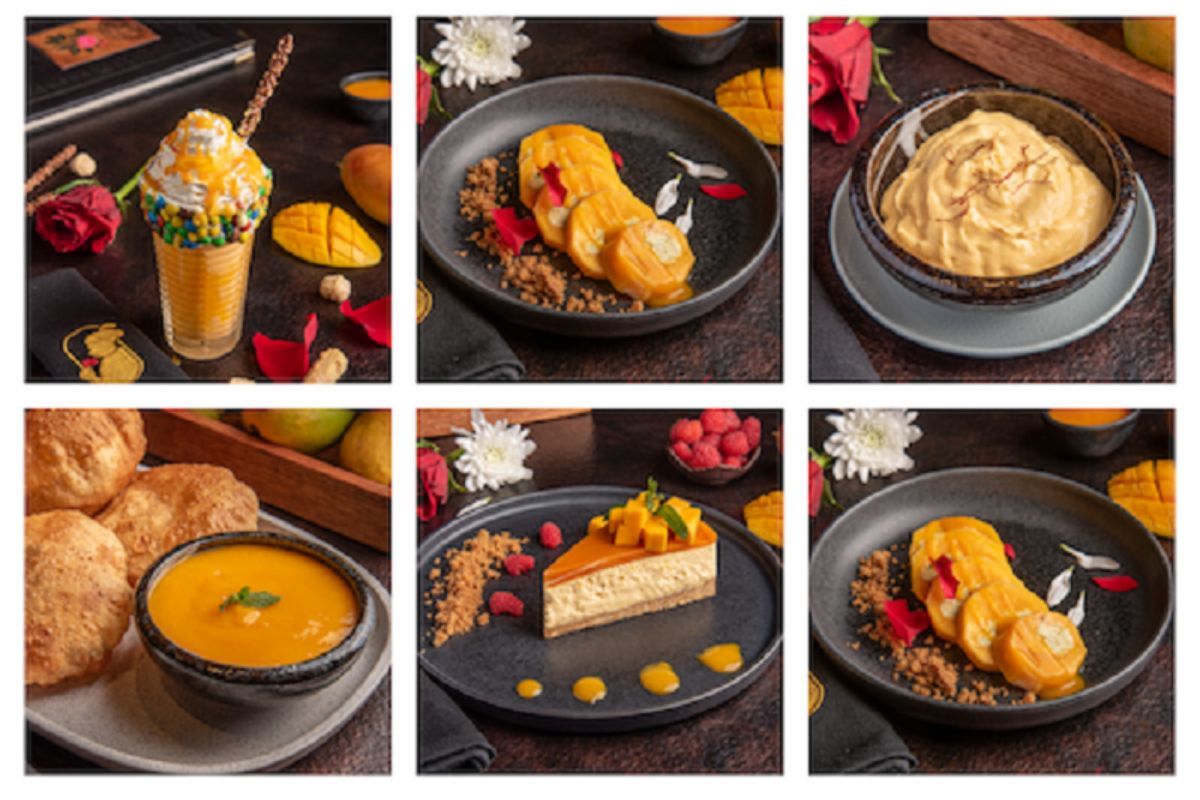 Jehangirs is a modern Mughlai cuisine restaurant that has a specially curated Mango Menu with yummy delicacies. This menu is filled with creamy, soft, and delicious flavours of mangoes that you'll never forget. It includes- Mango Milkshake, Aamras Poori, Aamrakhand, Mango Malai Kulfi, Mango Mousse Cake and more. Besides a menu filled with mango, this restaurant also offers a Mango Master cooking class for aspiring and passionate chefs and home cooks. So, while enjoying a tasty mango sweet you can also learn how to make it at the same time. The class is AED 30 per person.
Venue: Mankhool, Dubai | Price: AED 18-30 (approx. for mango dishes)
5. Mango Sticky Rice – Fuchsia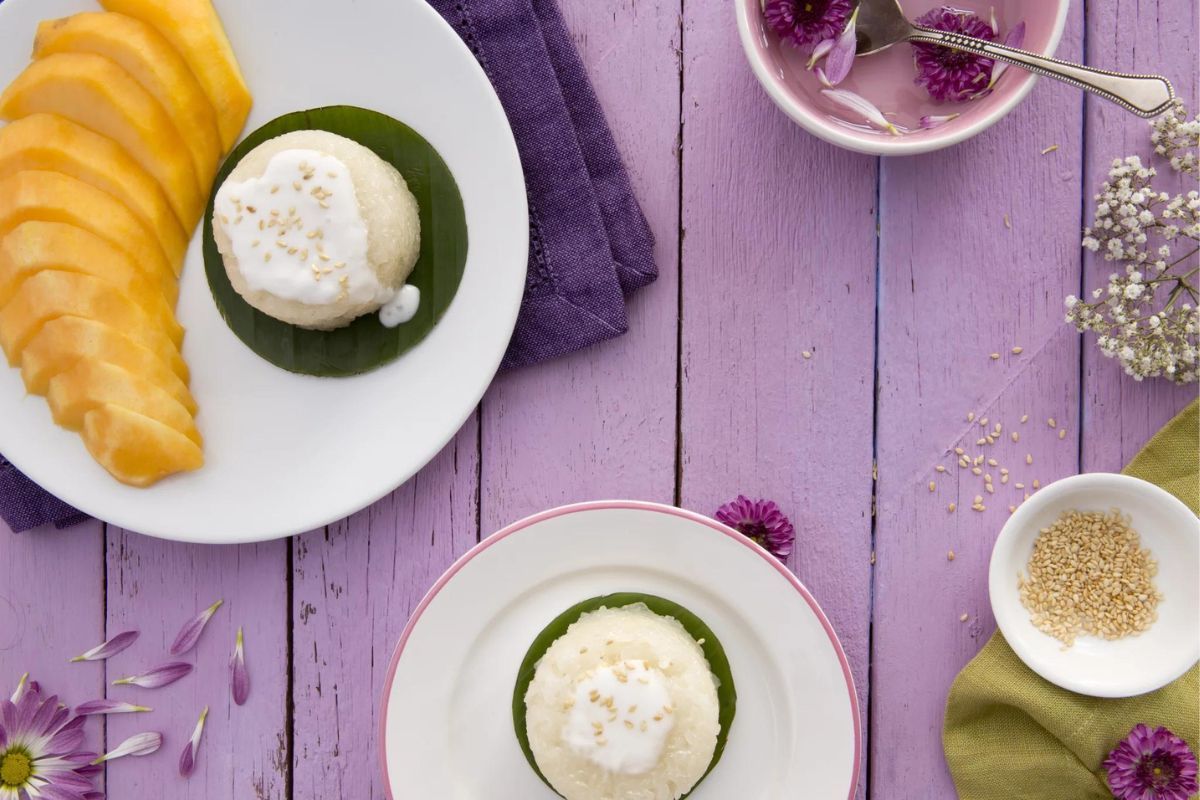 If you love Thai cuisine and the traditional Thai dessert Mango Sticky rice, then you're going to love this restaurant. Fuchsia is an authentic Thai restaurant that offers you the real taste of Thai cuisine with various authentic Thai dishes with a flavour that is out of this world, their Mango sticky rice is a must try! The sweetness of the mango and how it is paired with the rice is a heavenly combination.
Venue: Fuchsia, Business Bay/ Barsha Heights | Price: AED 35
6. Everything Mango – MangoTango Café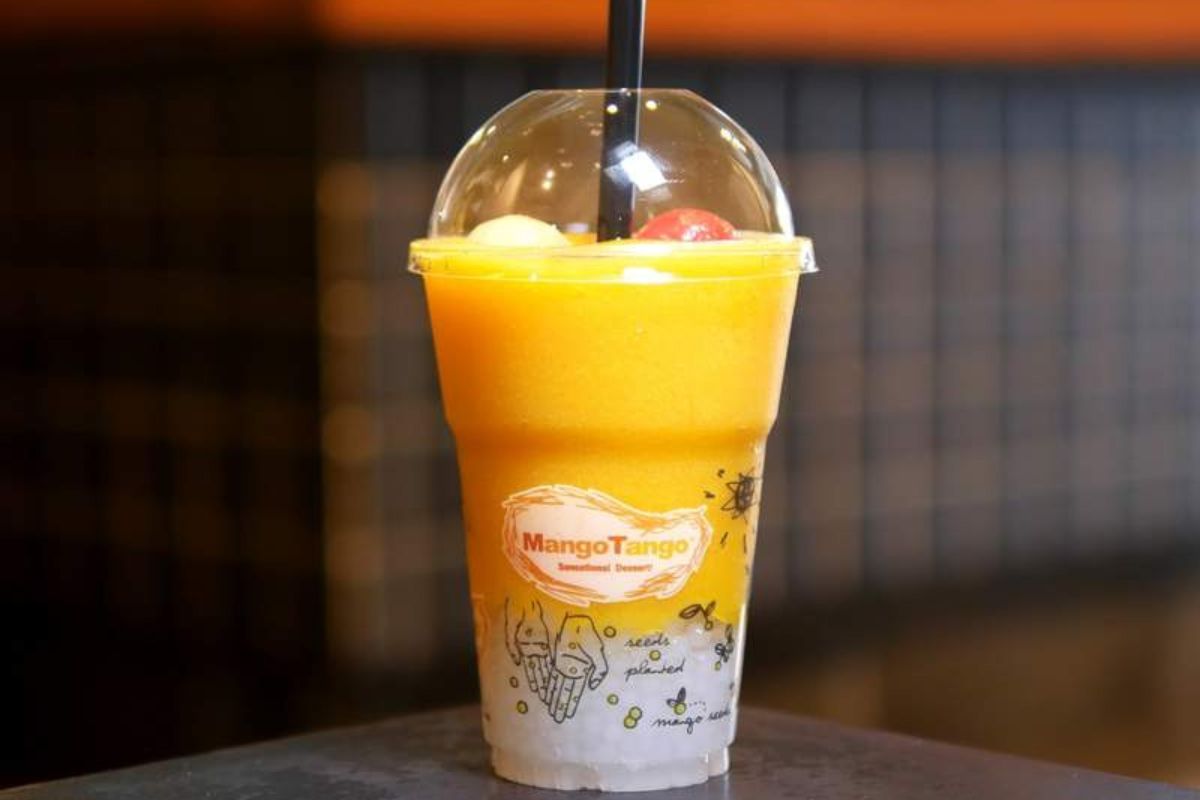 As the name suggests, this café gives you everything mango. They have a creative menu that is filled with mangoes, and you can find different kinds of mango flavoured sweet dishes and desserts. If you're in the mood for mangoes but don't know which dessert to try, then this is the perfect place! From Mango ice cream, Mango milkshake, Mango floats. This place is a dream come true for mango lovers.
Venue: Q1 Mall, Al Warqa, Dubai| Price: AED 65(approx. for 2)
7. Mango Dishes – Bhukkad Café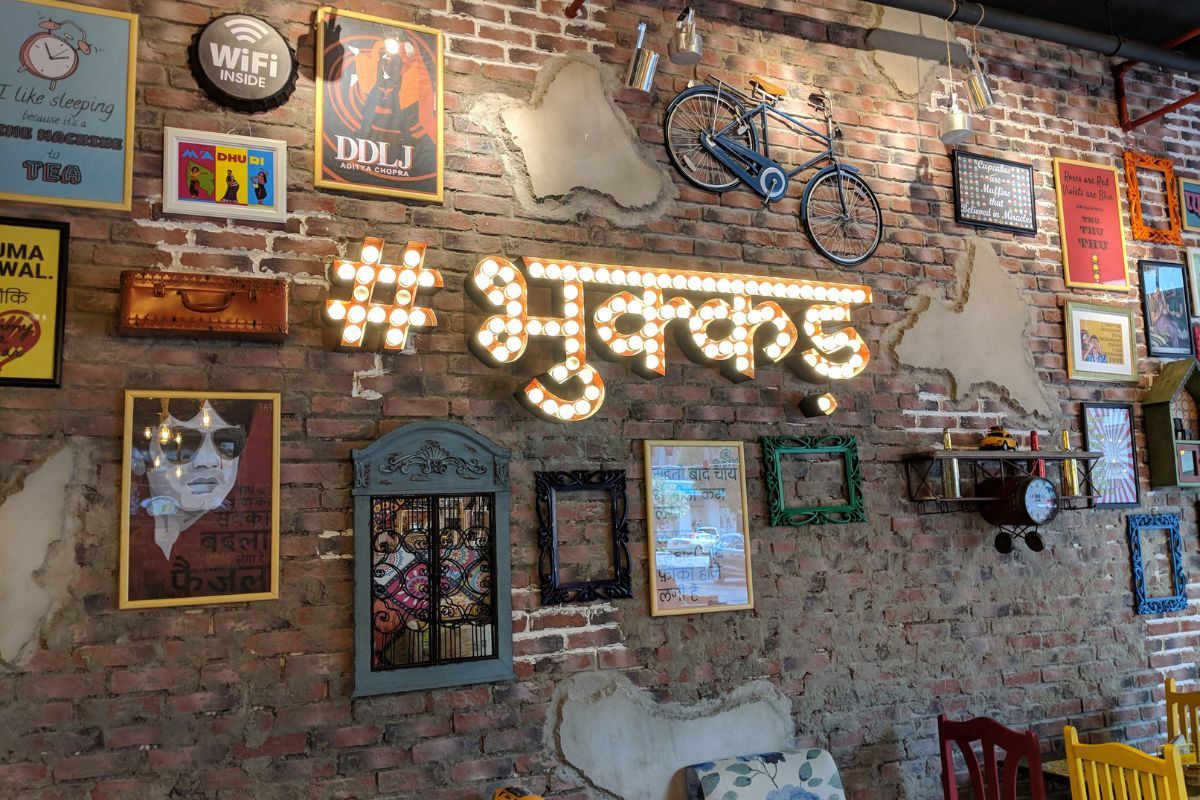 Bhukkad café is a fun, quirky, and upbeat café that is uniquely designed and is the perfect instagrammable place. They have a very creative menu with unique food dishes that you've never heard before. Bhukkad Café this mango season brings you a full Mango menu with many delicious and out of the world Mango dishes. This Mango menu includes- Mango Sandwich, Mango cream, Mango Mastani, Aamras puri and Aam Fuljhari soda. This café will insure you a good time and remind you that there's no such thing as too much mango. This mango menu is available for a limited time only so hurry up and try this yummy goodness before it's over.
Venue: Bhukkad Cafe(Across all outlets in Dubai)| Price: Ranging from AED 18-25