Ramadan is around the corner. Every year the locals and residents of Dubai get excited about this time of year. The city has an events calendar scheduled exclusively for this holy month. From unique iftar packages to unmatchable discounts in shopping malls, Ramadan in Dubai is always an event to look forward to. For tourists from outside the country, this might be the best time to visit Dubai as it is not a peak tourism period whereas the residents experience the culture and heritage of Dubai during this auspicious month.
What is Ramadan?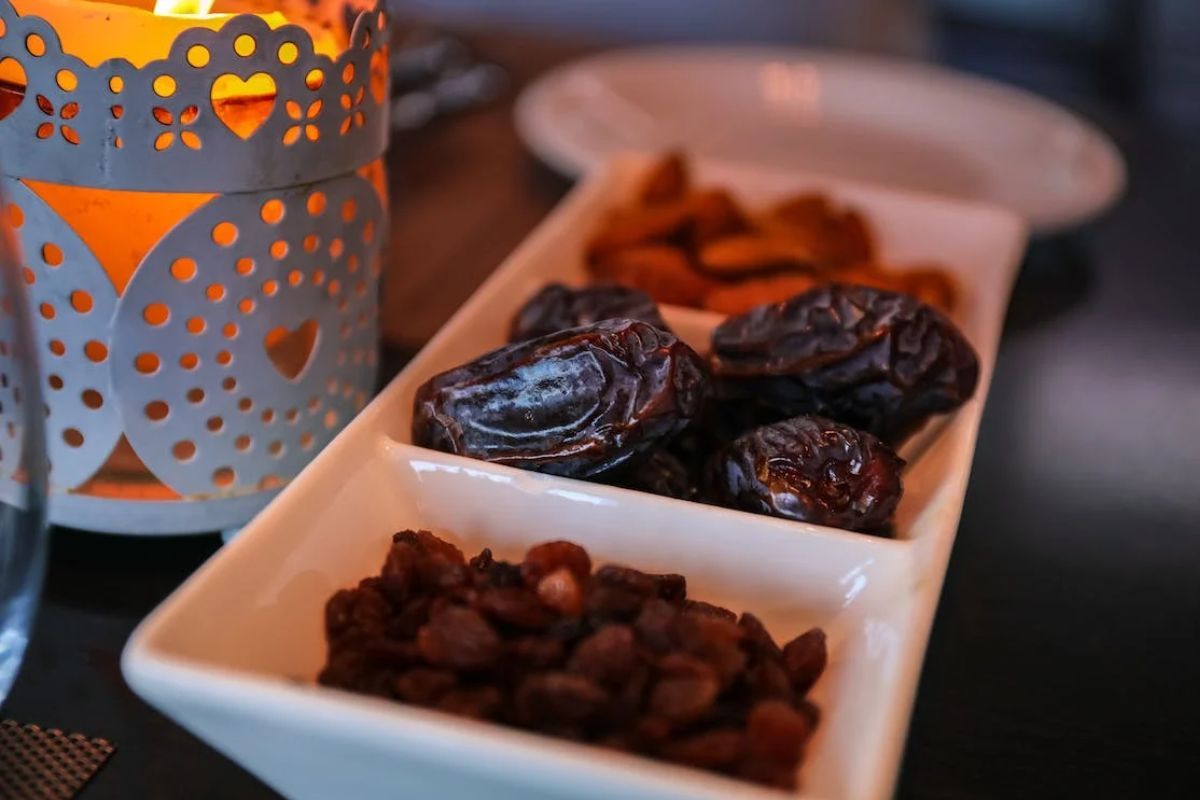 Ramadan is the ninth month of the Islamic calendar. It is the most important month for Muslims around the world. The dates of Ramadan vary from year to year as it is based on the sighting of the crescent moon. Muslims observe fast for 29 to 30 days during this holy month. They also take their time to reflect on their religion and piety during Ramadan.
Being a city in a Muslim country, Dubai hosts a series of events during Ramadan to help tourists and locals understand their customs and traditions. Many Ramadan markets are set up across the city for people to come together to celebrate the special month. The shopping malls and restaurants in Dubai give out exclusive deals during Ramadan. You can also find many Iftar events happening around you.
If you are looking out to plan your days of Ramadan in Dubai, this is your cue to do it. Here are some of the best things you can do in Dubai during Ramadan.
Ramadan Night Market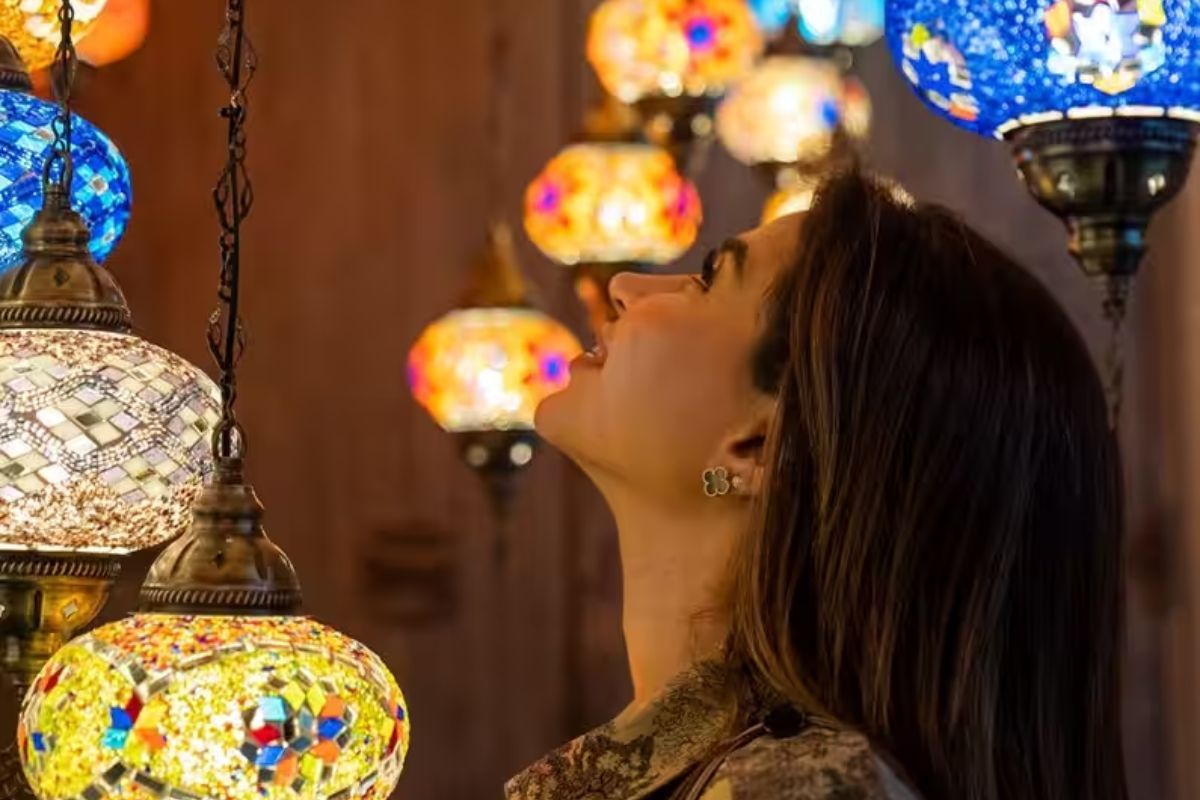 Ramadan Night Market is a special pop-up event that is to be hosted by Dubai World Trade Centre in Ramadan. You can visit this night market to experience the rich heritage and culture of Dubai. Ramadan Night Market features varied products and exhibitions by multicultural retailers and artisans from across the world. You can enjoy a unique shopping experience at the stalls. The stalls are expected to showcase a colorful array of fashion and handicrafts, food and jewelry, household goods, and more. This annual event featuring local artisans and makers is organized by Maxpo exhibitions and sponsored by Gulf News. Entry to the Ramadan Night Market is free of cost. Visit their official website to learn more.
Location: Hall 7, Dubai World Trade Centre
Timings: 5 pm to 2 am (9th April – 18th April)
Hai Ramadan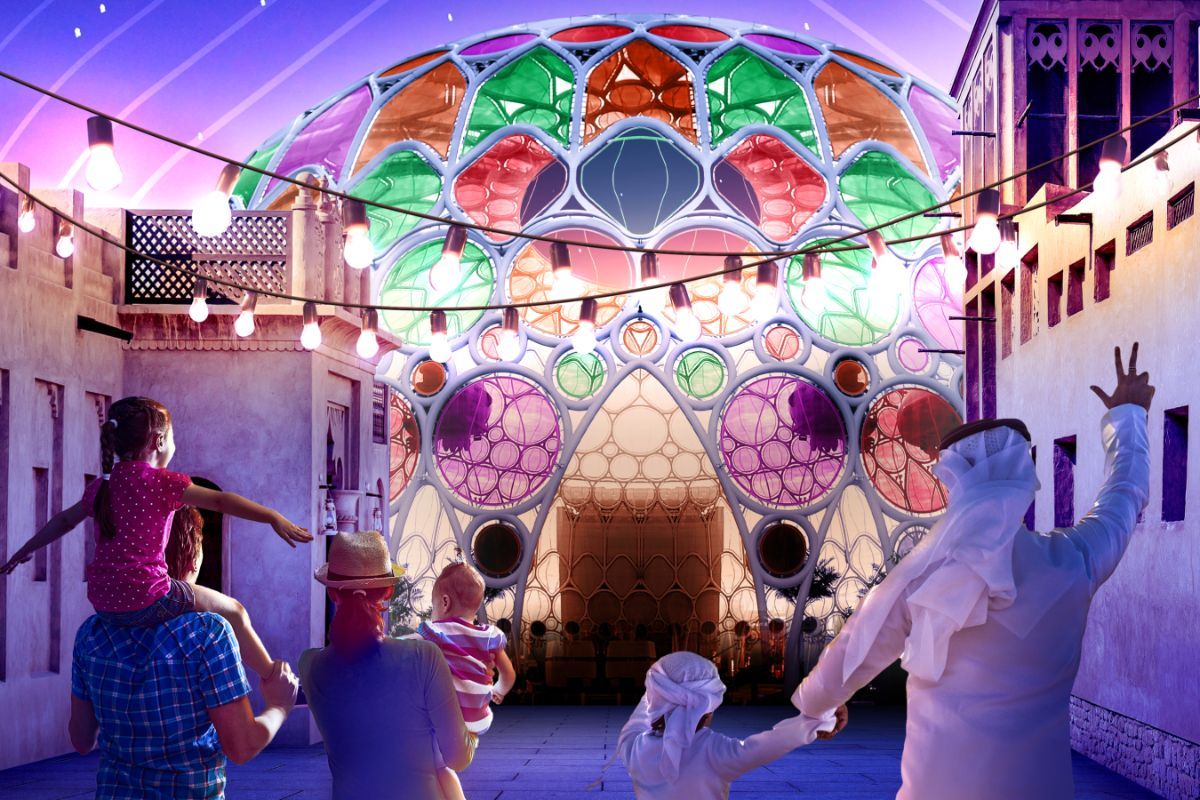 Hai Ramadan is hosted by the future-centric development, Expo City Dubai. This inaugural Ramadan special event is set to take you on an exciting journey through the Islamic world, from traditional Emirati neighborhoods, crossing over to the Levant, followed by North Africa and South Asia, and ending with the contemporary Arabian Gulf. This event is expected to attract foodies from across the nation to try out everything from regional cuisines to international tastes. There are going to be many food stalls that will offer you a unique street food experience at Expo City Dubai. You can also reserve a table at the Iftar Communal table or Surreal Corporate Iftar at the venue. Hai Ramadan also features a line-up of special performances and events for visitors. One of the most awaited performances is Rashid and Latifa Quest to Find the Moon at Al Wasl Plaza. Children can take part in workshops and activities specially hosted for them. Hai Ramadan is also hosting Taraweeh prayers for the believers on the site. Entry to the event is free of cost. Visit the official website of Expo City Dubai to know more about the events, bookings, and experiences.
Location: Expo City Dubai
Timings: 4 pm to 10 pm (3rd March – 20th March), 5 pm to 2 am (21stMarch – 22nd April)
Ramadan Wonders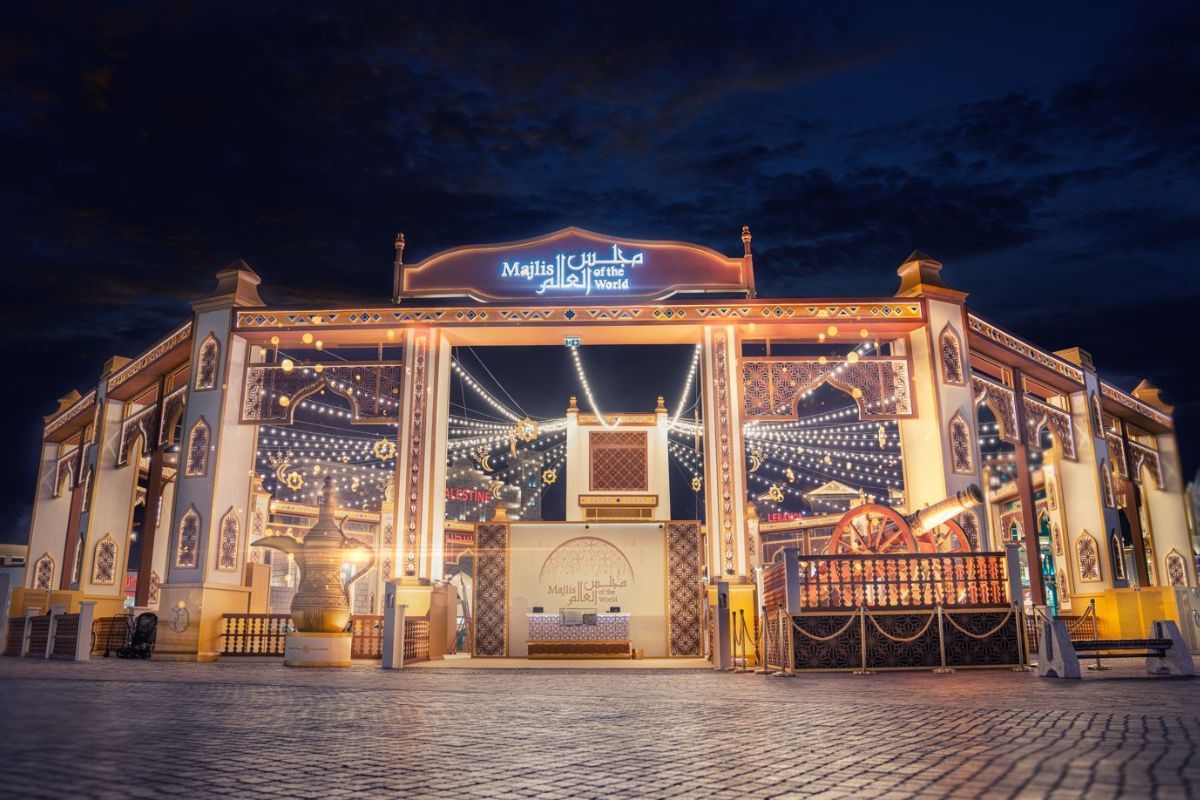 Ramadan Wonders is a unique Ramadan experience hosted by Global Village. The place is already full of events and festive vibes and with Ramadan wonders they are about to go the extra mile. The pavilions will host exciting iftar and suhoor dining experiences. They will also host a bespoke Ramadan market where you can shop for Ramadan and Eid gifts. The market will feature antique pieces, artworks, beauty products, jewelry, household items, treasures, and more. You can enjoy the unique air-conditioned outdoor majlis, Majlis of the World for iftar and suhoor dining. The Arabian Orchestra is set to perform for 60 minutes daily on Global Village's main stage. Live performances of oud, qanun, harp, and violin are going to elevate your evening. Visit their official website to know more about the exciting performances.
Location: Global Village
Timings: 6 pm to 2 am (23rd March – 21st April)
Unique Iftar and Suhoor Experiences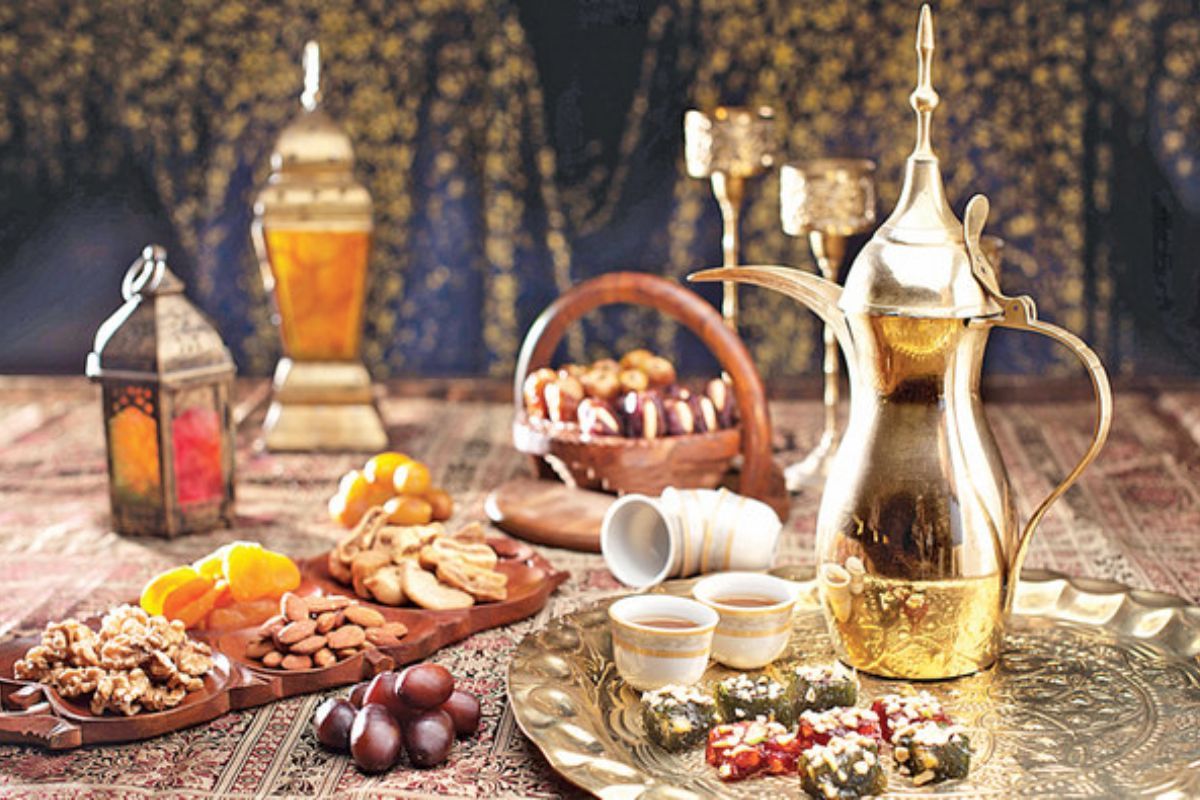 Indulge in an exquisite Iftar experience at any of the restaurants in Dubai. Iftar is a meal that breaks the holy fast and is taken at sunset. Many restaurants have launched special Iftar buffet deals for this holy month. You can enjoy mesmerizing views of Dubai while munching on the tastiest Iftar delights at the best restaurants in Dubai. Check out exclusive deals on Iftar buffets in Dubai.
Cannon Firing Tradition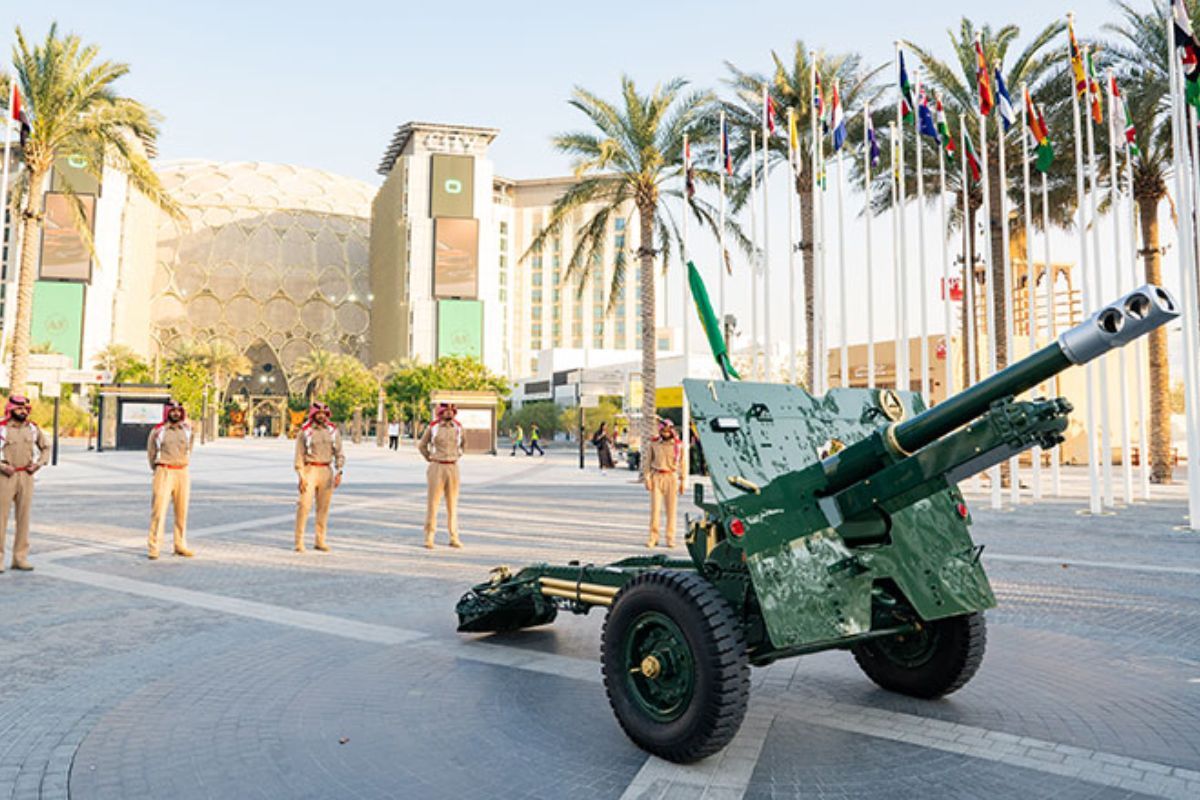 Every Ramadan, Dubai Police fires cannons with blank cartridges to mark Iftar timing in the city. This tradition has been in the region since 1960s, at a time when there where no speaker systems in mosques to announce that it was time to break the fast. The local TV stations broadcast this live on television but for those who wants to see it in person can visit city's popular tourist spots. Burj Khalifa, Madinat Jumeirah, and some Eid prayer grounds are the places where you can witness this tradition in Dubai.
Location: Expo City Dubai, Burj Khalifa, Madinat Jumeirah, Al Mankhool Eid prayer ground, Al Baraha Eid prayer ground
Timings: At sunset (Daily)
Also read: