With tourists flying to Dubai to enjoy the summers, beach clubs have become increasingly popular in the city in recent years. The city's warm climate and beautiful coastline make it an ideal place to enjoy the sun, sea, and sand. Beach clubs in Dubai offer premium services, world-class amenities, luxury dining, and others to upscale the beach experience. These beach clubs assert Dubai's popularity as a city of glamourous lifestyle. Popular beach clubs host events to attract more visitors and party-goers throughout the season.
Zero Gravity Beach in Dubai is one of the latest additions to its impressive roster. Do you fancy beach vibes, luxury, dining, and unlimited entertainment? Look no further and plan your visit to Zero Gravity Beach Dubai. Learn more about Zero Gravity, a popular beach club in Dubai.
Zero Gravity Beach Dubai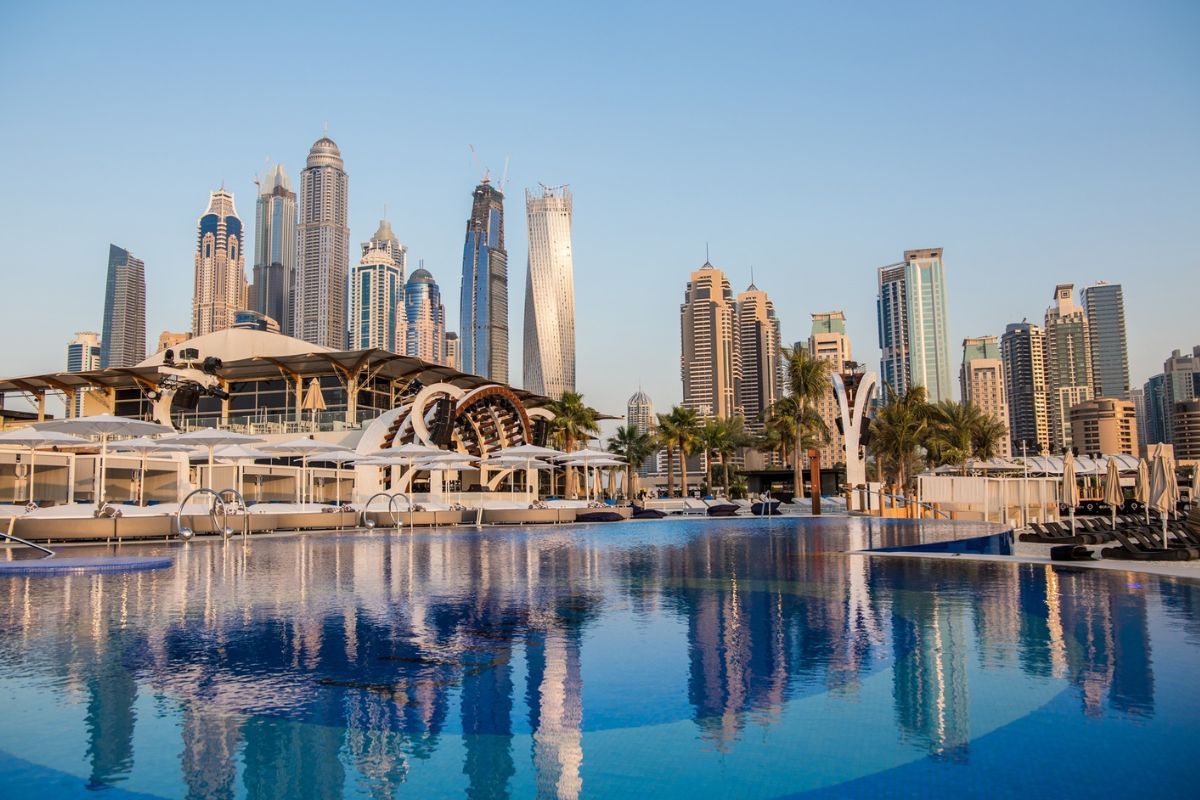 Zero Gravity is a popular place for fun and entertainment in Dubai. This beach experience is located near one of the most popular tourist attractions in the city, Skydive Dubai. The beach experience features a beach club, restaurant, garden, and nightlife venue. This award-winning location is a great escape from Dubai's hustle and bustle offering laidback fun. The place offers exceptional views of the Dubai Marina skyline and the endless sea ahead of it.
At Zero Gravity, you can relax by the pool, have a casual lunch with a friend, or enjoy any scheduled event. The beautiful and spacious beach area at Zero Gravity offers plenty of room to relax and soak up the sun. From setting up sun loungers to providing towels and refreshments, you can seek assistance from the beach attendants.
What to expect at Zero Gravity Beach Dubai
With its stunning location, top-class amenities, and fun and vibrant atmosphere, Zero Gravity Beach is a must-visit destination for anyone looking to enjoy the best that Dubai has to offer. Plan your day ahead of your visit to Zero Gravity Dubai to get the best out of it. Here is what to expect at Zero Gravity Beach in Dubai.
Beach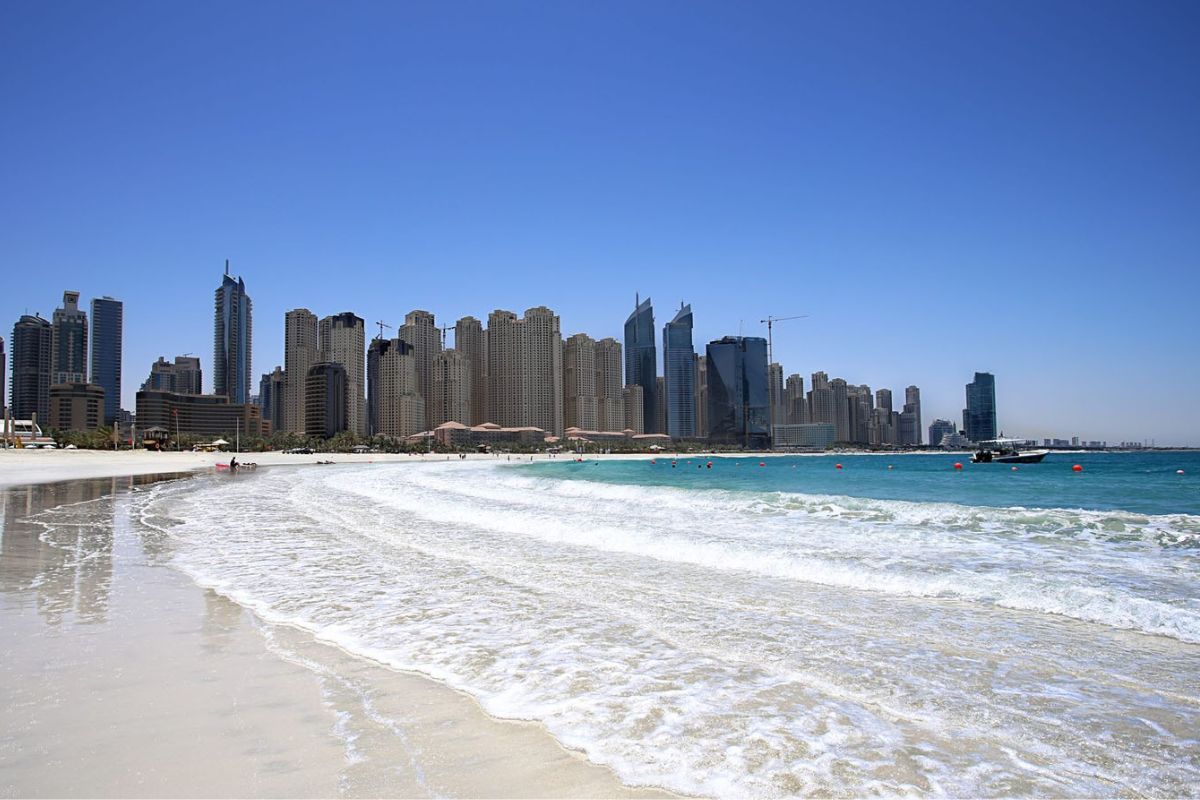 Zero Gravity Beach boasts a wide view of the Arabian Gulf. You can take a relaxing walk on the stunning beach to enjoy the waves. You will also have direct access to the beach and therefore, take a dip in the warm waters of Dubai. You can rent a private cabana or a sun lounger to enjoy the sea without getting wet. Top up your tan by soaking completely in the summer sun at the beach. The special 'Ladies Day' deals offer free entry to the beach for ladies along with free beverages and beach yoga classes. Cabin crew and teachers can avail free entry to the beach on Mondays and Tuesdays.
Pool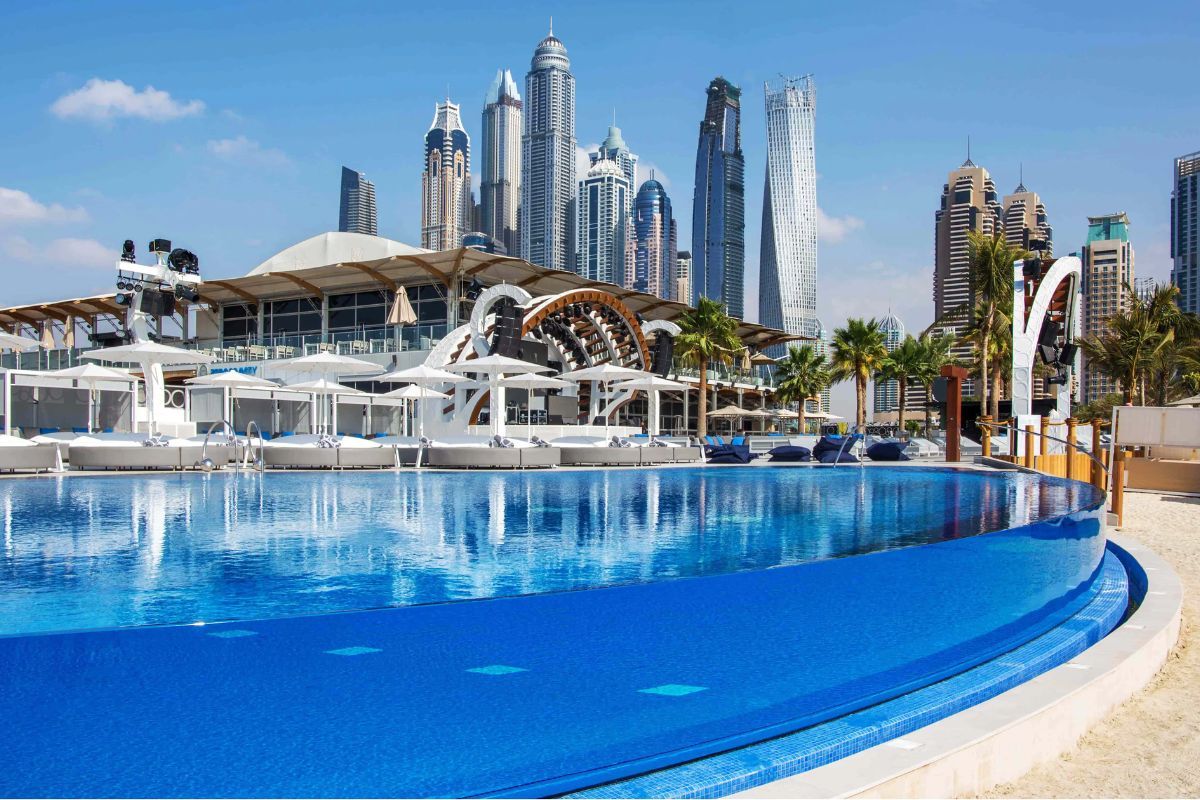 Zero Gravity Beach in Dubai is home to an Insta-famous pool. The stunning infinity pool that seems to blend seamlessly into the surrounding sea is one of the highlights of Zero Gravity. The pool offers a refreshing relief from the hot Dubai sun. You can take a dip or swim a few laps in this amazing pool. You can relax in style at the glass-fronted pool by lounging on a large day bed, sun lounger, or cabana. The infinity pool features lush rain showers and luxurious changing facilities. They also have a talented mixologist at their poolside bar to offer you great cocktails.
Restaurant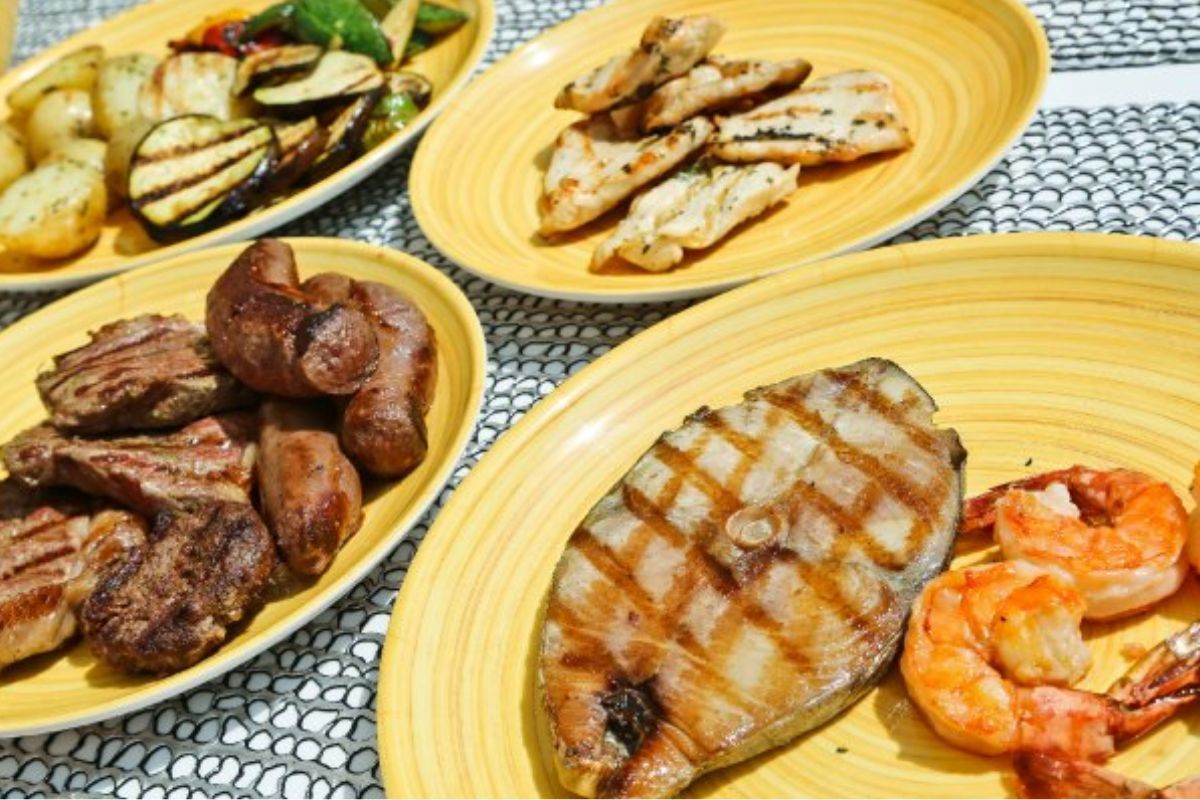 Zero Gravity Beach offers a variety of dining and beverage options to suit all palates. The restaurant at Zero Gravity offers a delectable selection of international cuisine. You can also try out a wide selection of energizing cocktails and mocktails at the beach bar. The restaurant offers an a la carte menu that includes breakfast, lunch, dinner, and dessert all day long. You can choose to dine inside or outside in the garden or terrace. Their specially curated menu caters to the cravings of all the taste buds. The menu at their restaurant is very broad and includes a variety of dishes in all the sections. Some of the popular sections on the menu are sharing platters, soups, mezze, pizza, and wraps. Seafood lovers can try the prawn crab and avocado salad, salmon tiradito, pan-seared bass, hot or cold seafood platter, and crispy calamari from their menu while meat lovers can go for Big Boys pizza, Tomahawk steak, Australian lamb shank, Thai red duck curry, and Tindle chicken sliders. The menu also features vegan favorites like scrambled tofu, vegan meat pizza, and tomato bruschetta. The dessert section is limited but includes people's favorites like blueberry cheesecake, pineapple boat sundae, acai raspberry coconut dome, and truffle crème brulee. Their ice cream and sorbet collection is pretty impressive with flavors like mango passion, coconut, raspberry, and caramel. Their all-inclusive brunch packages offer unlimited access to the beach and pool.
Average pricing: AED380 for two
Garden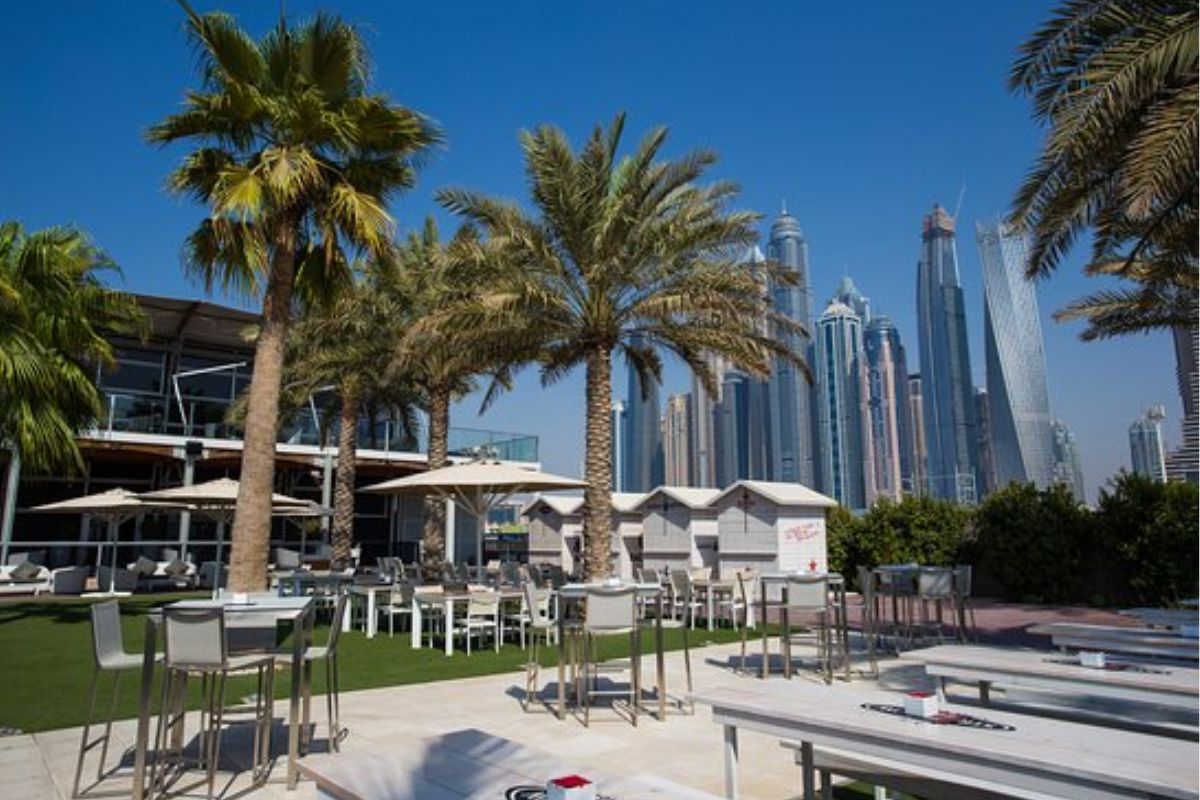 Zero Gravity is home to a picturesque garden where you can unwind and enjoy the natural surroundings under the shade of palm trees. The setting offers stunning views of both the city skyline and Arabian Gulf making it an idyllic location to enjoy a leisurely lunch or watch the sunset. The garden at Zero Gravity is a perfect blend of nature and luxury. You can visit this garden to relax on a sofa, enjoy shisha with friends, and grab a refreshing drink or a bite to eat. This area has a dedicated DJ who will tune your memorable moments with them. You can also host private events in the garden.
Lounge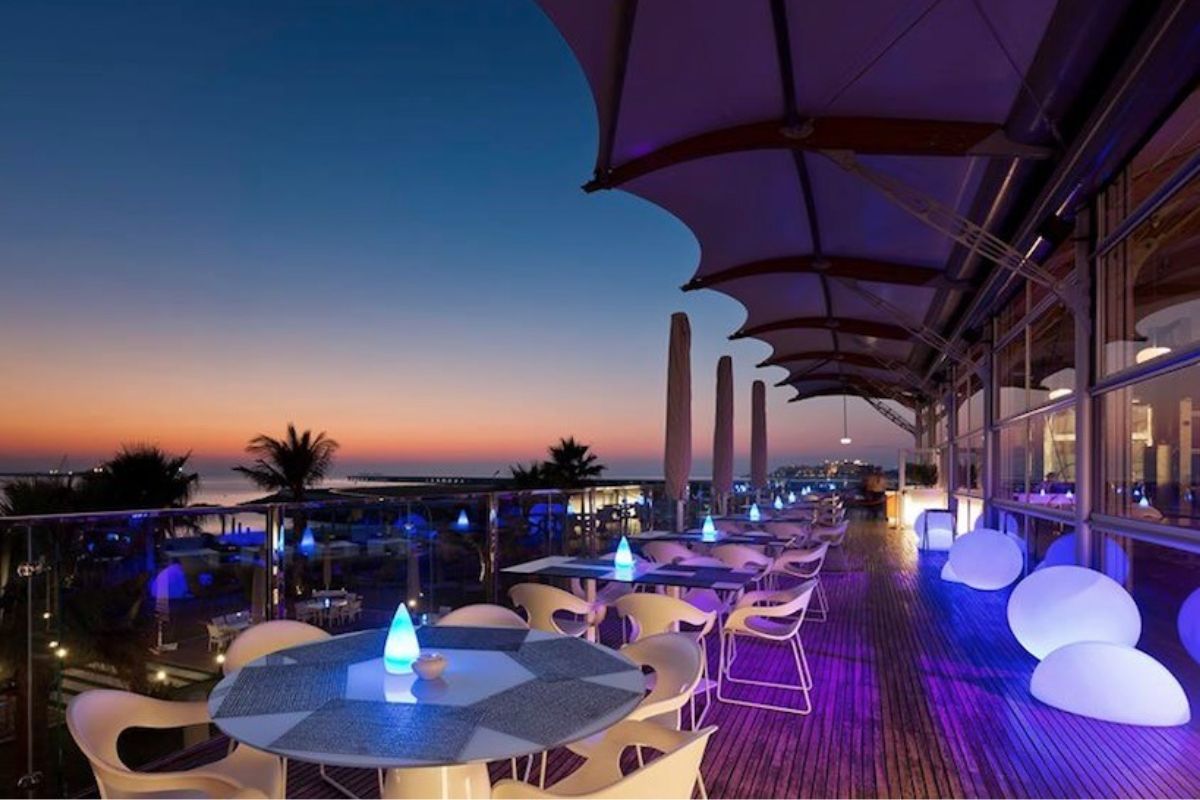 Zero Gravity has designed its mezzanine lounges and first-floor terrace for visitors to lounge in. These lounges offer beautiful views of the surrounding Dubai Marina. The furnishings at these lounges ensure comfortable seating in chic settings. You can catch up with your friends over coffee in the morning or take in the magnificent sunset from the terrace. The Sports Lounge at Zero Gravity screens live games on big screens. Private spaces are available for those looking for a place to host corporate or private gatherings.
Music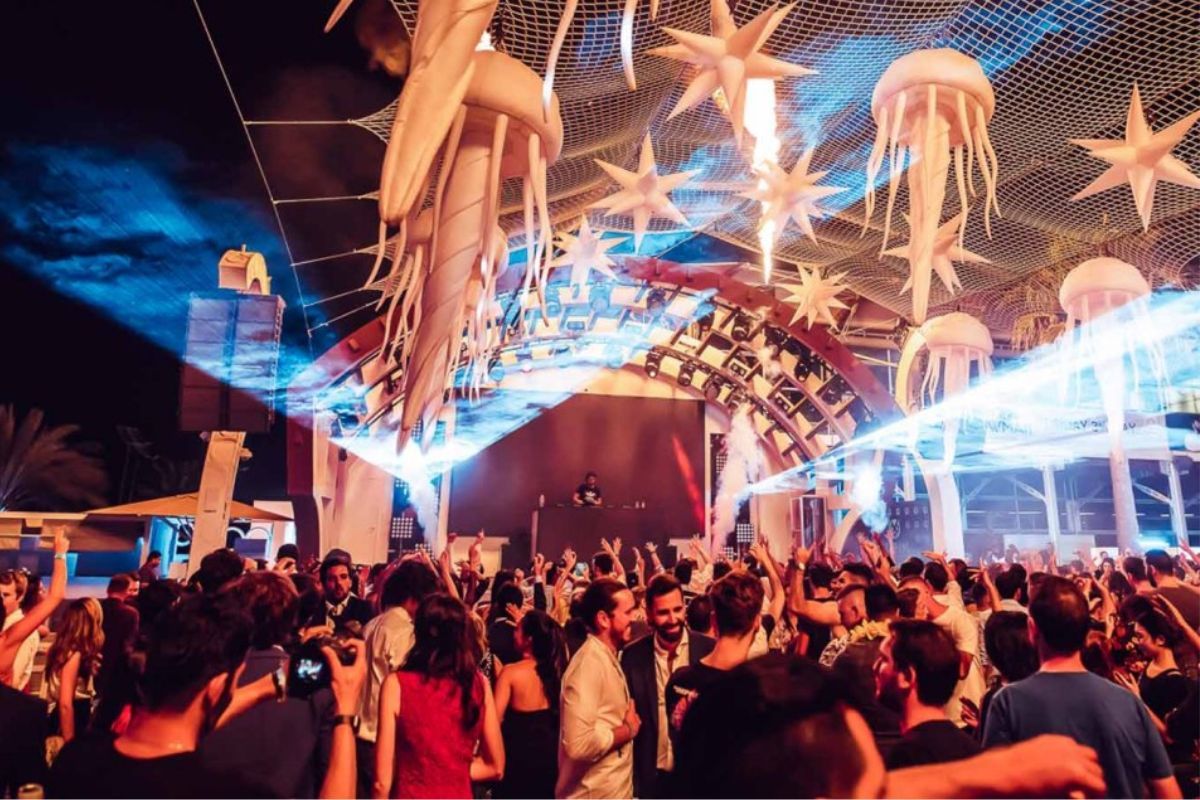 Zero Gravity is considered to be one of the best nightclubs in Dubai. Zero Gravity hosts Dubai's finest resident DJs and international guest DJs every weekend on the poolside stage. The music will reach you through their state-of-the-art sound system wherever you are, be it the pool, beach, or garden. The mornings are for soft music before the tempo rises in the afternoon. Zero Gravity has previously hosted international artists such as Fatboy Slim, Martin Solveig, Sigala, and Jonas Blue. Clean Bandit, James Arthur, and John Newman have performed live at this beach destination in Dubai.
Ticket pricing at Zero Gravity Beach Dubai
Monday – Zero Gravity Pool & Beach Day
AED100 for ladies (fully redeemable), AED200 for gents (AED100 redeemable), and free entry for cabin crew and teachers.
Tuesday – The Original Ladies Day
Free entry and free beverages for ladies, free beach yoga classes, AED200 for gents (AED100 redeemable), and free entry for cabin crew and teachers.
Thursday – Mermaids Ladies Day
AED99 for ladies and AED199 for gents.
Friday – Salut
AED249 for ladies, AED299 for gents, and AED199 for cabin crew and teachers.
Saturday – Tropical Brunch
AED349 for ladies and AED399 for gents.
Sunday – supernatural
AED249 for ladies and AED299 for gents. The first 100 lady visitors before noon get a ticket for just AED99.
Visit their website to know more about their ticket pricing policies.
Opening hours for Zero Gravity Beach Dubai
Friday to Monday – 10 am to 9 pm
Tuesday and Thursday – 9 am to 9 pm
Wednesdays remain closed.
Check out the particular timings for lounges, restaurants, pools, and events on their official website.
Contact details for Zero Gravity Beach Dubai
For more information and bookings – info@0-gravity.ae
Phone - +97143990009
How to reach Zero Gravity Beach Dubai
Zero Gravity Beach is located in Dubai Marina near one of the most popular tourist attractions in Dubai, Skydive Dubai Dropzone. This neighborhood is a very happening place in Dubai and therefore, it is easier to get to Dubai Marina. You can reach Zero Gravity via Sheikh Zayed Road/E11. If you are planning to travel by Dubai metro, take the red line and get down at Sobha Realty metro station. From there walk to Dubai Marina 1 tram station and take the tram to Mina Seyahi or hire a cab to the spot. There are buses that take you near Zero Gravity. Visit RTA Journey Planner to know which bus to take from your desired location.
Also read: