Date nights are essential in any relationship and is the perfect chance to dress up, have fun and dine on delicious food with your loved one. Dubai has an endless list of romantic places that are perfect for your date nights. Though, it can get a little pricey, especially if you're the one footing the bill. However, you don't have to go to the fanciest restaurant or the most luxurious experience in town to impress your date. From fun (and some free) activities to some great affordable date night dining options, we've got you covered. Explore our list of affordable date night options you must check out in Dubai for the next time you want to make your loved one feel special while on a budget.
Activities:
Test your competitive side at Unwind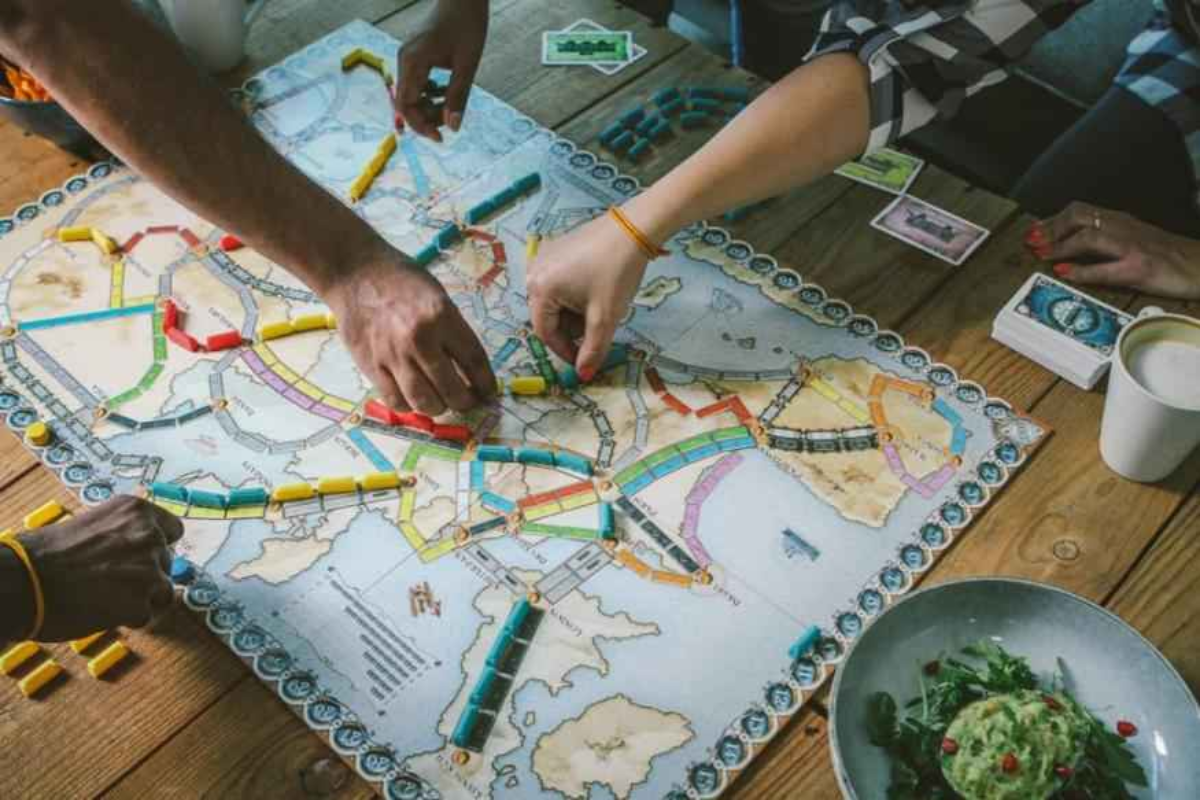 If you want to challenge your partner to a couple of board games, this is the place to be. The food is delicious, and there is an infinite number of games to choose from. Their library of more than 500 games can keep you and your date entertained for hours! Don't know how to play? They have learned Game Masters that will handpick the perfect board games for you and even explain the rules to you. You can even munch on delicious goodness including Nachos, Pizzas, Pastas, Garlic Breads and more.
📍 Unwind Specialty Boardgame Cafe
💸 AED 18 per person (1 hour) AED 27 per person (2 hours) AED 35 per person (3 hours)
Enjoy a ride on the Flying Cup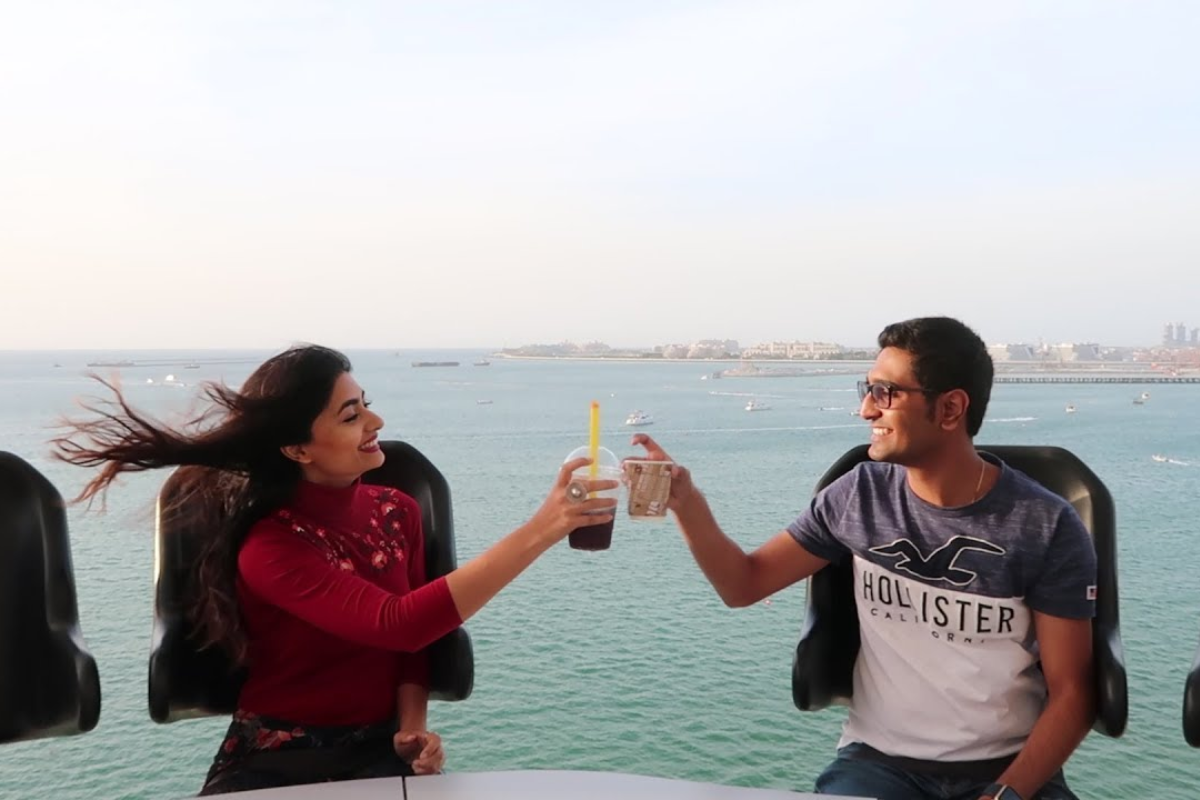 Want to enjoy dining several feet up in the air? The Flying Cup is an innovative concept that involves food and thrill with 360 aerial views of Dubai. Experience a 20-minute ride that rises 40m above the ground. Dining in the sky while your feet are dangling in the air will be one of the most unique and memorable experiences of your life. This thrilling ride allows you to sit back relax and enjoy the magnificent views of the sea and the Burj Al Arab and Atlantis the Palm at a distance. Pricing depends on the chosen refreshments. You can also choose the flight-only option to enjoy this thrilling ride without any edibles. Thrilling heights, Incredible views and delicious food which will makes it the best type of date you can possibly have in Dubai!
📍 The Beach, JBR
💸 AED80 [ride+ refreshments] AED 60 [flight-only]
Take a romantic stroll around the Dubai Creek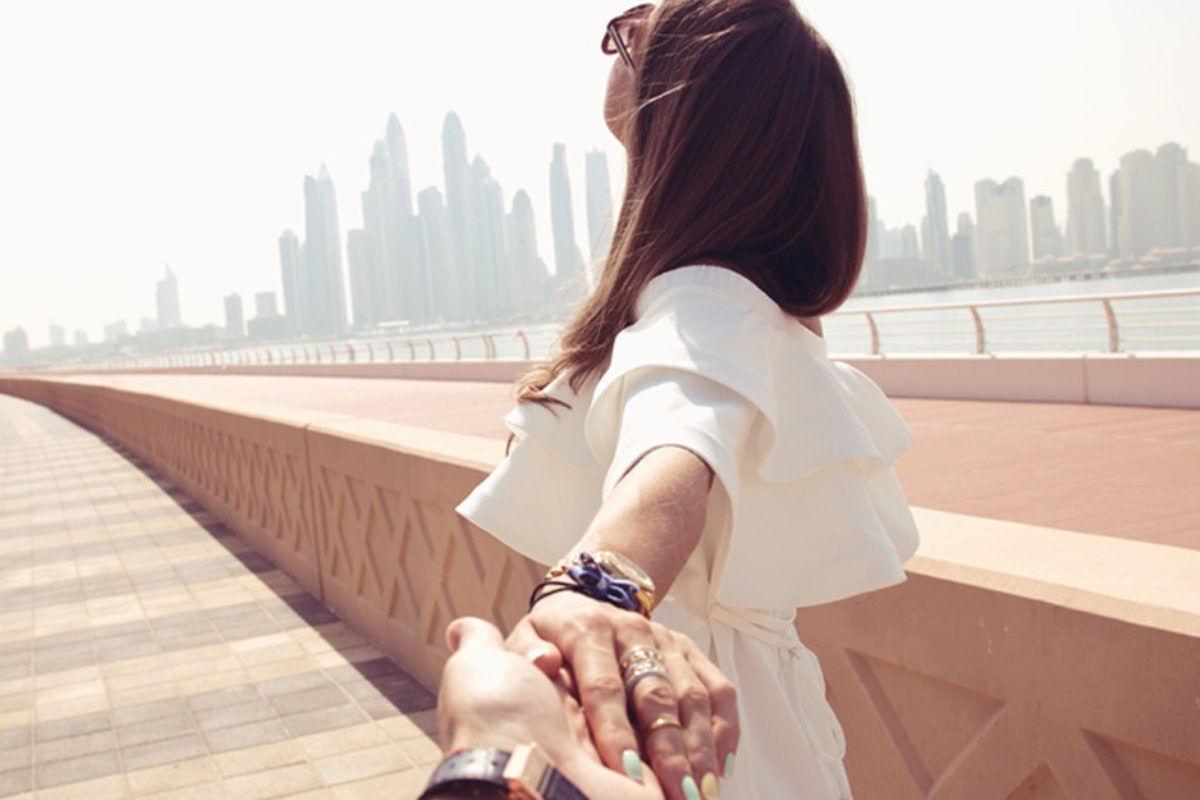 Dubai Creek is perfect for when you wish to walk along the serene beauty of Dubai. It's an easy path with souks, shops, and restaurants for pit stops, making it a no-brainer for romantic evening strolls with your significant other. Take the route from Al Fahidi to Al Seef, which will take you through Old Dubai with a touch of modern polish and the historic areas of the UAE. Everything is there, from ice cream parlors to coffee shops, and the architecture ranges from traditional Arabic to contemporary container-style buildings. You can even take the serene Abra Ride, the city's oldest form of transportation which makes it a symbol of the city's heritage and culture. For only AED 1 you can admire spectacular views of old Dubai and connect with Dubai's history, heritage, and culture.
📍 Dubai Creek, Abra Stations sprinkled across Bur Dubai and Deira
💸 AED 1 (Abra Ride)
Also Read - Abra Creek Crossing: Exploring the Beauty of Nature
Explore the scenery Hatta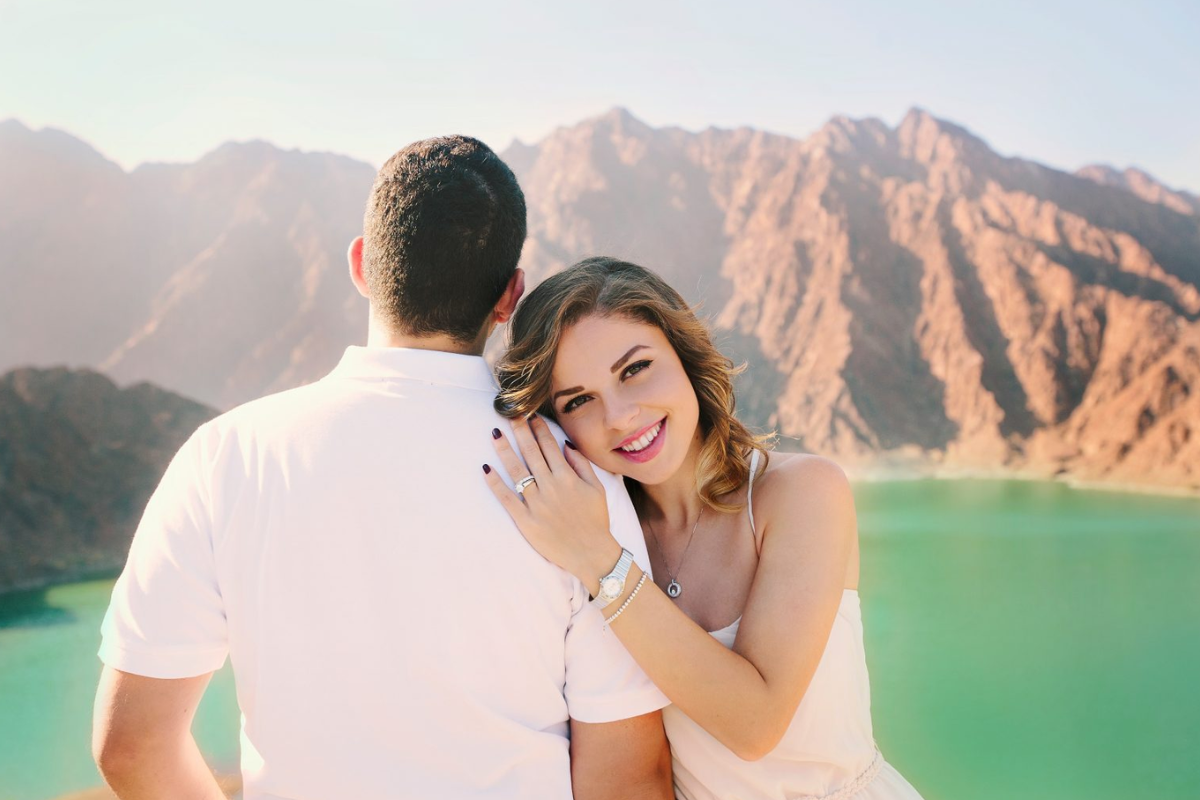 Dubai is well-known for its magnificent skyscrapers, beautiful beaches, and lavish lifestyle. However, submerged within the gorgeous Hajar Mountains is a hidden gem eager to be discovered - Al Hatta. This lovely village, located about an hour's drive from downtown Dubai, provides a unique blend of natural beauty, cultural heritage, and exhilarating activities. Camp beneath the stars, explore the mountains on your bike, dip your toes in Hatta's Rock Pools, Go Kayaking, visit the Hatta Heritage Village or indulge in mesmerizing views form the Hatta Observatory. The possibilities are endless here which means you and your date are going to have the time of your lives!
📍 Hatta, Dubai
Read More - Top Things to Do in Dubai's Hidden Gem
Affordable Dining:
Café Isan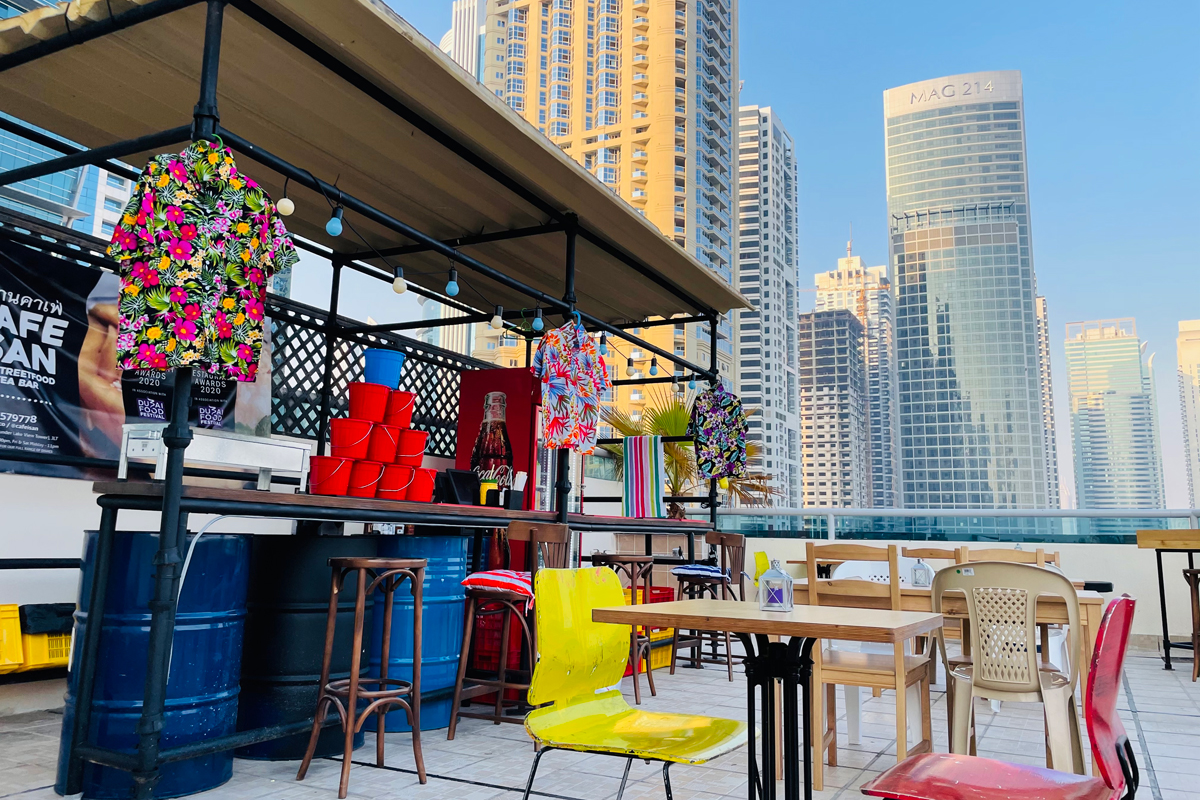 Café Isan's terrace is an excellent choice for a low-cost date night. It's a relaxed spot with food that will make you feel like you're miles away from JLT, with Thai street food and holiday island vibes (though the surrounding skyscrapers and glittering lights will bring you right back again). Order dishes to share from the menu; a selection of satay, spring rolls, green curry, and pad Thai will suffice, plus change for a drink each. And, with such a lively atmosphere, it's certain to be a fun way to spend an evening with your loved one.
📍 Armada Avenue Hotel, Cluster P, JLT
💸 AED 195 for 2
Allo Beirut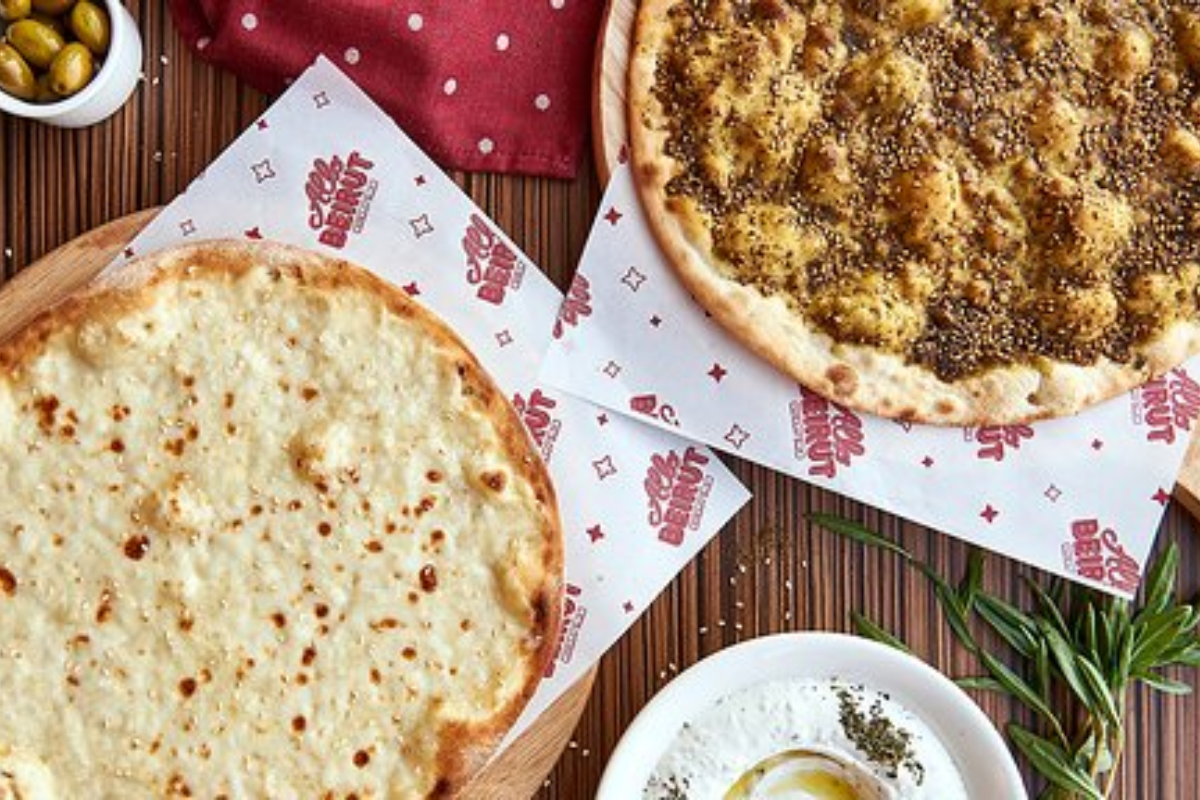 Allo Beirut is a popular budget street food eatery and is the place to get authentic Lebanese street food in Dubai. You can expect a masterful selection of mezze, including freshly blended hummus and crispy lamb kibbeh, as well as some of the region's most popular grilled kebabs and freshly chopped salads. Punchy garlic, fragrant parsley, creamy tahini, and tangy pomegranate are all key ingredients in this menu that avoids fuss and maximizes flavor. A regular manakish costs AED 9, a plain kaak costs AED 11, and a chicken shawarma slathered in garlic sauce costs Dhs11. Good food, great vibes, and gorgeous views, now that's a date like no other especially when its all under your budget!
📍 City Walk |Time Out Market | Al Warqa | Al Barsha | The Walk JBR
💸 AED 105 for 2
Bottomless Pizza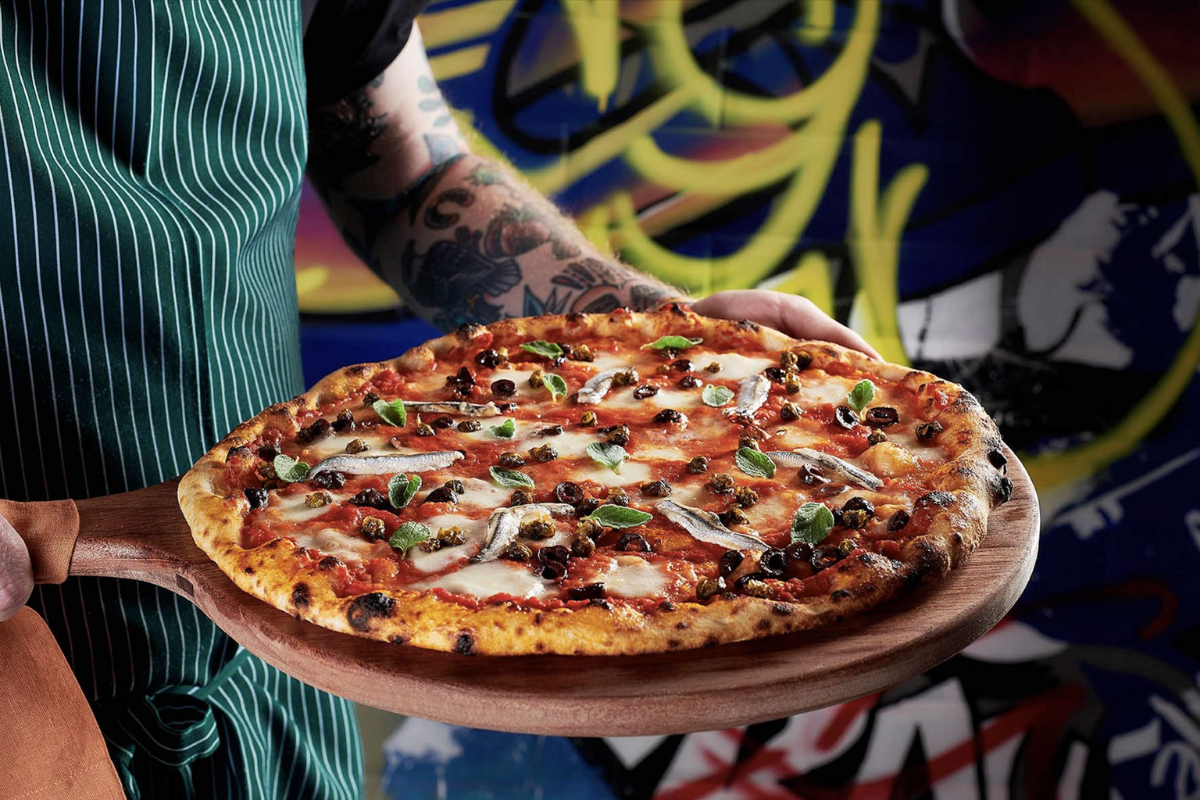 Are you a fan of Gordon Ramsay? Enjoy delicious Pizzas from the Celeb Chef while staying within your budget. Head to Bread Street Kitchen's Gordon's Street Pizza for bottomless pizza and free-flowing soft drinks in a relaxed and casual setting complete with graffiti and street art. Choose from five distinct pizza combinations or our daily special, all of which are made with the freshest ingredients, seasonal toppings, and expert pizzaiola craftsmanship to create a Neapolitan-style sourdough pizza. Margherita, pepperoni, charred aubergine, and corn and chorizo are all signatures. Pizza is ideal for any date, and if it's a date like this one, you might just get lucky!
📍 Atlantis The Palm, Palm Jumeirah
💸 AED 95
TukTuk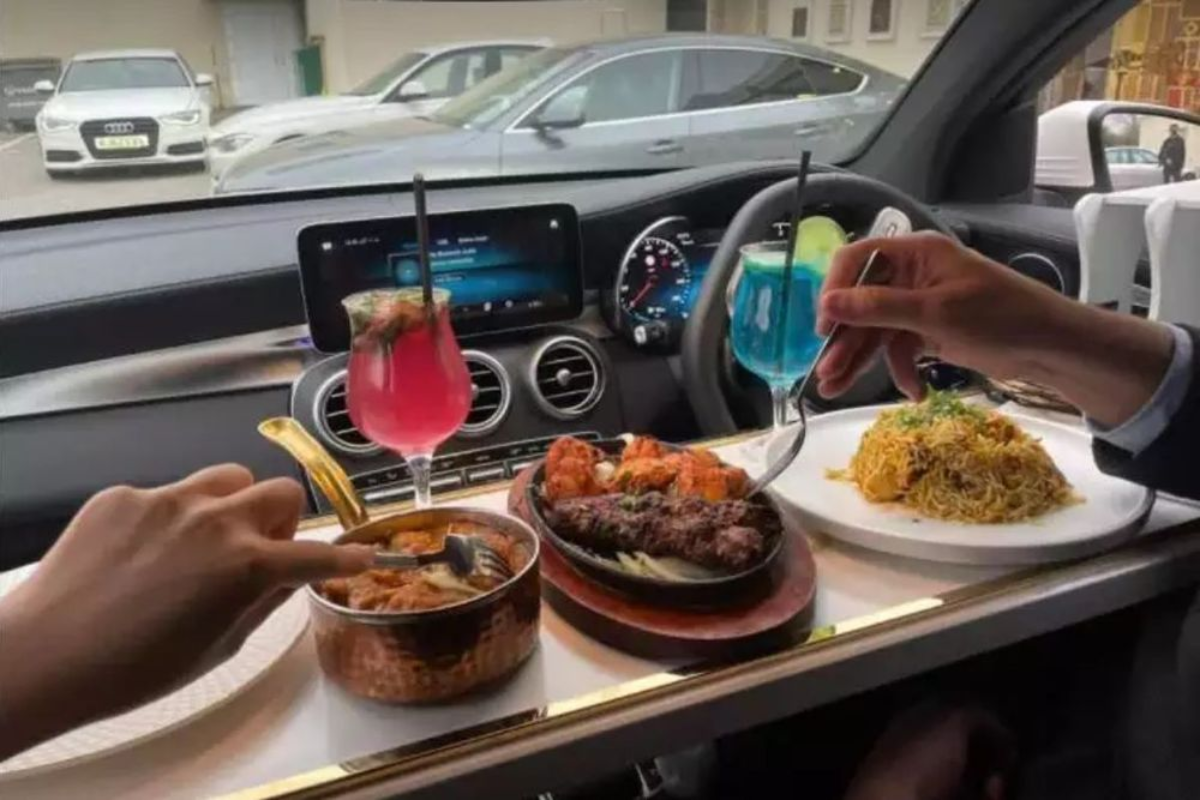 TukTuk is a unique Emirati food truck in Dubai. There most known for their delicious and yummy dishes, delectable skewers, vibrant mojitos, Emirati classics like Liqimat, Blaleet and Regaq with different sweet and savory toppings. Their dishes are presented in such a way you'll be snapping a pic for your Instagram feed. You must try their Hot Dog sandwich, Mutton Skewers, Mixed chocolate waffles and mini pancakes. Other highlights from their menu includes- Beef, Mutton and Chicken Meshakeeks, Kebab sandwich, various seafood options, Pancakes and waffles with toppings like Nutella, cheese, chocolate, Oman chips and more. Dine on delicious food from the comfort of your car while being close to your partner, a date straight out of the movies.
📍Al Barsha Markets South 1
💸 AED 100 for 2
Also Read: