Dubai is the city of food which looks understandable when you look at the number of food options and experiences it offers. There is no type of food cuisine or experience you won't get to try in this city! From fine dining to creative culinary gems – the possibilities are endless and food lovers are in for a joyful ride! If you're a night owl craving for a late-night snack or an early bird searching for a delicious breakfast before the sun rises, Dubai has you covered with its incredible selection of 24-hour restaurants! From opulent international cuisines to regional specialties, these restaurants cater to all tastes and provide a memorable gastronomic experience around the clock.
Late-night cravings are typically satisfied by eating ice cream, junk food, or cold leftovers from the fridge. But, with so many restaurants in Dubai open 24 hours a day, why settle for anything less? If you are looking for an incredible dining experience that is available late at night, here are some of the most fantastic 24-hour restaurants in Dubai that you must visit.
Lads Burger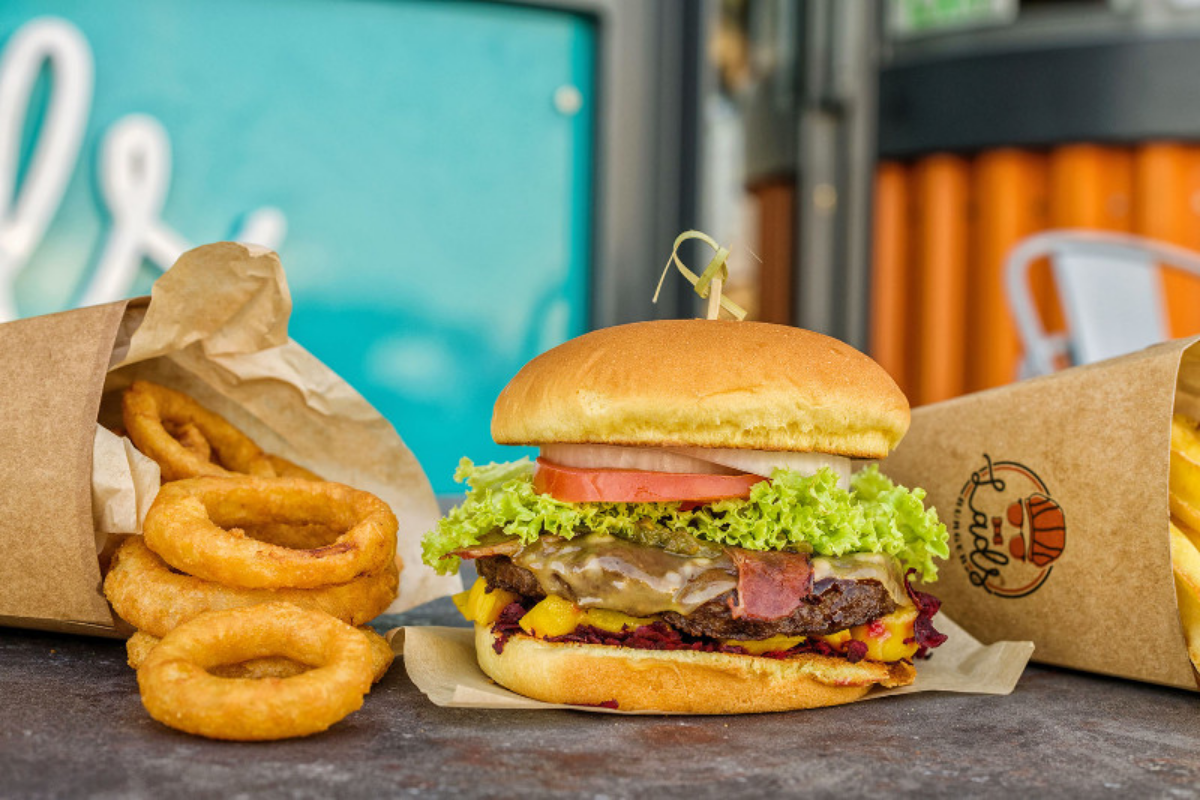 Lads Burger is one of the best burger joints in Dubai that is open 24/7. It prides itself for serving the highest quality ingredients and is known for its 100% wagyu beef and chicken burgers and delicious onion rings. If you enjoy pineapple on pizza, you'll love their pineapple-loaded burger! The bun is covered in pineapple-coconut sauce and has a piece of grilled pineapple on top of it, along with beef bacon, white cheese, and melted cheese. Totally tropical! In addition to beef burgers, you can also get fish, chicken, and vegan options here.
Location: Multiple location including Umm Suqeim, Palm Jumeriah, and Springs Souk
Cost for 2: AED 120
Jones The Grocer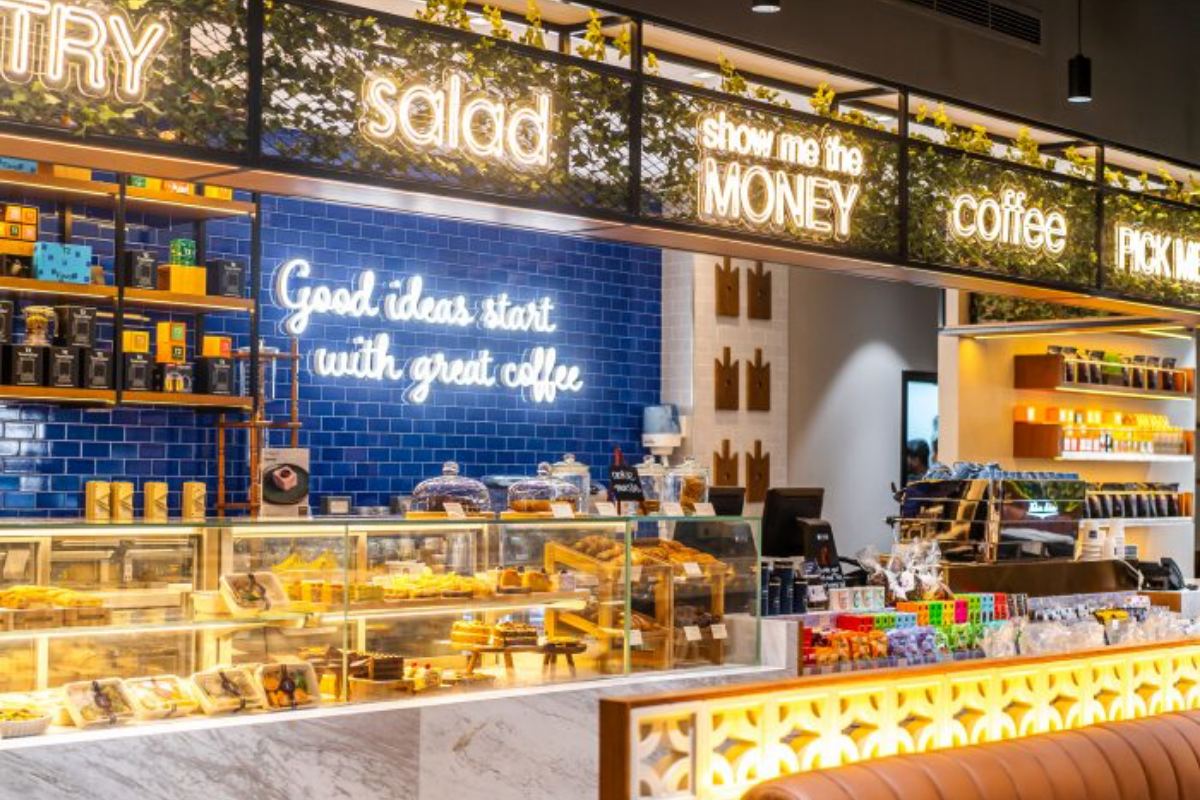 Jones the Grocer is an Australian café that serves a variety of gourmet dishes prepared with natural ingredients for a more upscale dining experience. It is one of the best 24-hour restaurants in Dubai, providing customers with the opportunity to enjoy modern dining with wholesome foods. Visitors to the restaurant rave about their coffee, risotto, and sandwiches. With stunning views of the sea and the Dubai Marina skyline it is a perfect spot to dine on any hour in the night.
Location: Dusit Thani Hotel, Sheikh Zayed Road
Cost for 2: AED 325
Al Reef Lebanese Bakery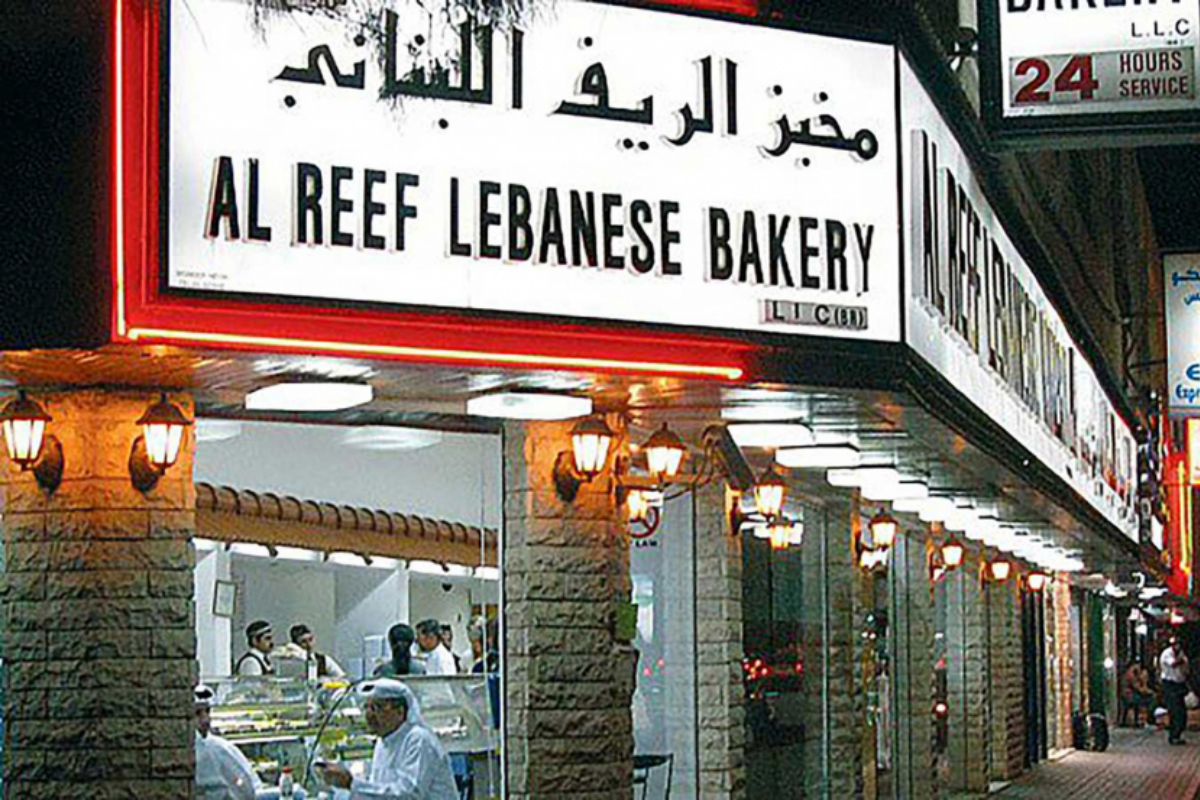 Our next feature is a traditional 24-hour restaurant in Dubai that is popular among locals. If you're looking for authentic Lebanese cuisine late at night, this is the place to go! Al Reef serves a variety of dishes with the most authentic Lebanese flavor, from sweet to savory. The manakeesh served here is cooked in traditional fire ovens and is their most popular dish - a must-try for any visitor. It is considered one of the best manakeesh restaurants in Dubai. They serve kunafa and other traditional sweets to those with a sweet tooth. Whether you go in for breakfast or dinner, you will always be treated to a rustic setting, quick delivery, and the fact that it is one of the most affordable and satisfying restaurants in Dubai.
Location: Opposite General Post Office, Al Karama
Cost for 2: AED 80
Operation: Falafel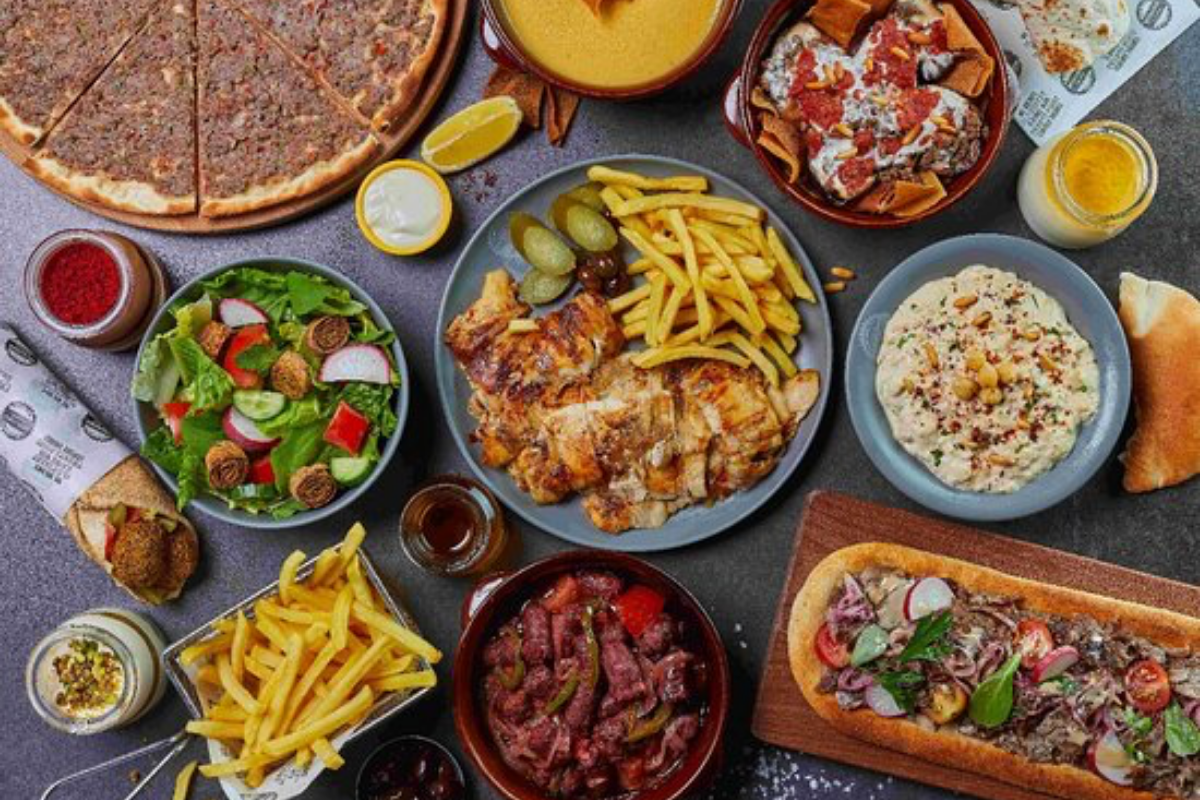 It is a restaurant that specializes in traditional Arabic cuisine that pays homage to regional recipes. What's more, the portion sizes are generous - we're talking generous dollops of tahini on hummus, falafels, massive Manakeesh, and so much more! The falafel platter, Fattoush, falafel sandwich, chicken shawarma, and many other dishes are among their most popular. We recommend you try their stuffed Falafel; it's out of this world!
Location: Opposite Vida Hotel, Sheikh Mohammad Bin Rashid Boulevard, Downtown Dubai
Cost for 2: AED 130
Chin Chin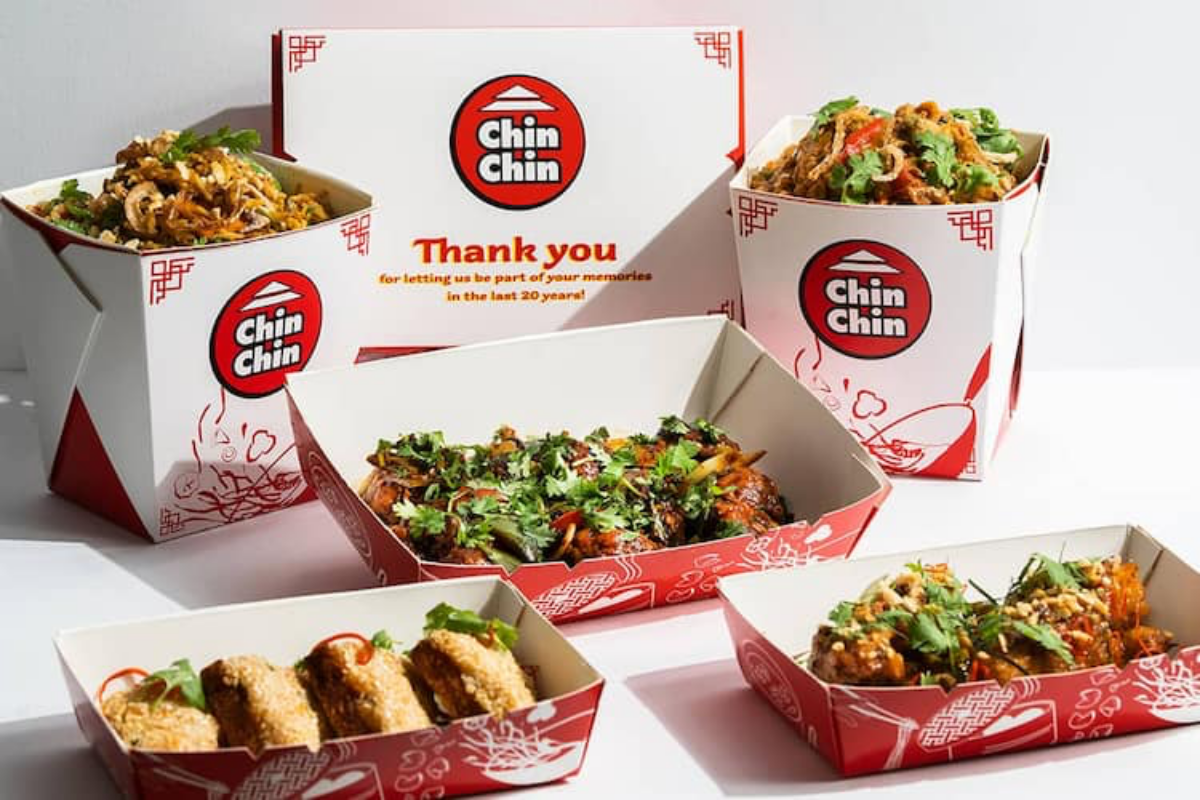 Chin Chin is a spectacular Chinese restaurant in Dubai that also offers 24-hour service. It has an all-day menu with flavorful Chinese dishes served all day and night. They have branches all over Dubai, so you can easily find one near you and eat whenever you want. Chin Chin has everything you need, from a quick snack to a full meal. It has an excellent service, a pleasant atmosphere and delicious food, it is ideal for satisfying your craving for authentic Chinese cuisine. You'll simply love the crispy lamb, chicken dim sums, egg fried rice, prawn crackers, and several other dishes.
Location: Al Shafar 1 Central Tower, Barsha Heights
Cost for 2: AED 140
Man'oushe Street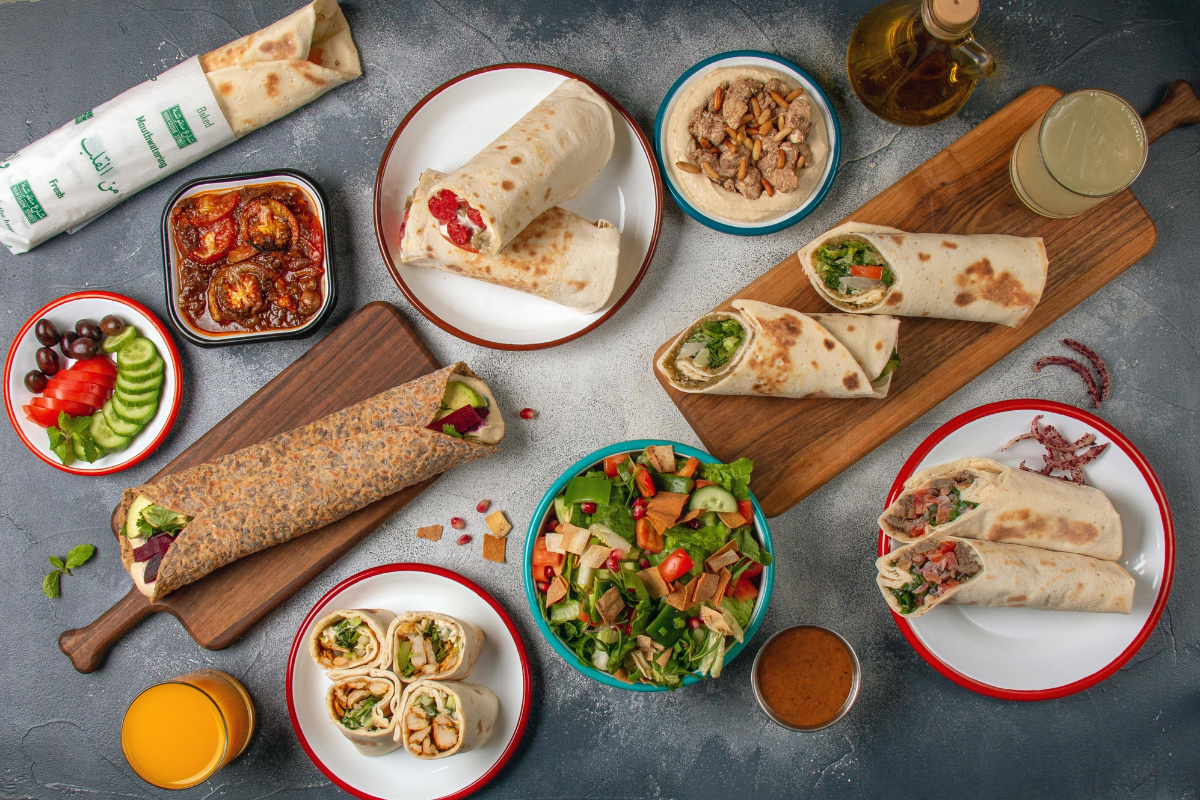 Man'oushe Street is yet another 24-hour restaurant in Dubai where you can savor the best Arabian, Middle Eastern, and Lebanese cuisine. It is ranked as one of the best places in Dubai for street food and offers a full day's worth of food, from breakfast to dinner. Even in the wee hours of the morning, you can find something to eat. You should keep an eye out for dishes like manakeesh, kaak, knefe, Fattoush, zaatar, and kunafa.
Location: Burj View Tower, Near Burj Khalifa Boulevard Street, Downtown Dubai
Cost for two: AED 105
Zaroob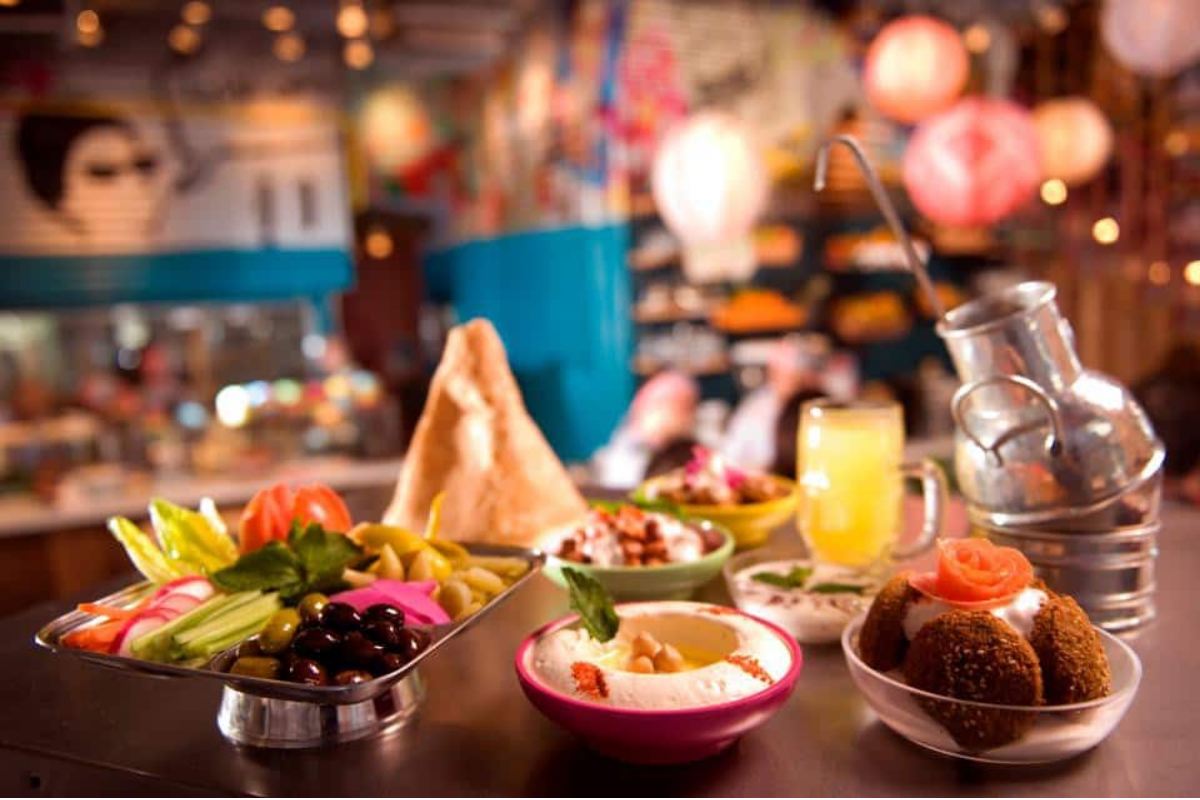 Zaroob serves traditional Arabic cuisine with a modern twist. It has an excellent menu that includes both modern and traditional Levantine dishes, as well as a lively atmosphere. The emphasis is on traditional recipes with a modern twist, transporting you to Jordanian or Lebanese street markets. Zaroob's authentic Middle Eastern menu has something for everyone, whether you're looking for a quick snack or a full meal. It serves some of the most delicious local cuisine, including garlic chicken wraps, zaatar, falafel sandwiches, falafel balls, and some of the best street food. Aside from the basics, try their Kosari and Kraft with Honey for a sweet finish! Zaroob is the perfect place to go if you're craving some delicious Arabian, Middle Eastern, or Lebanese food in the middle of the night.
Location: Jumeirah Tower Building, Sheikh Zayad Road
Cost for 2: AED 110
Al Mallah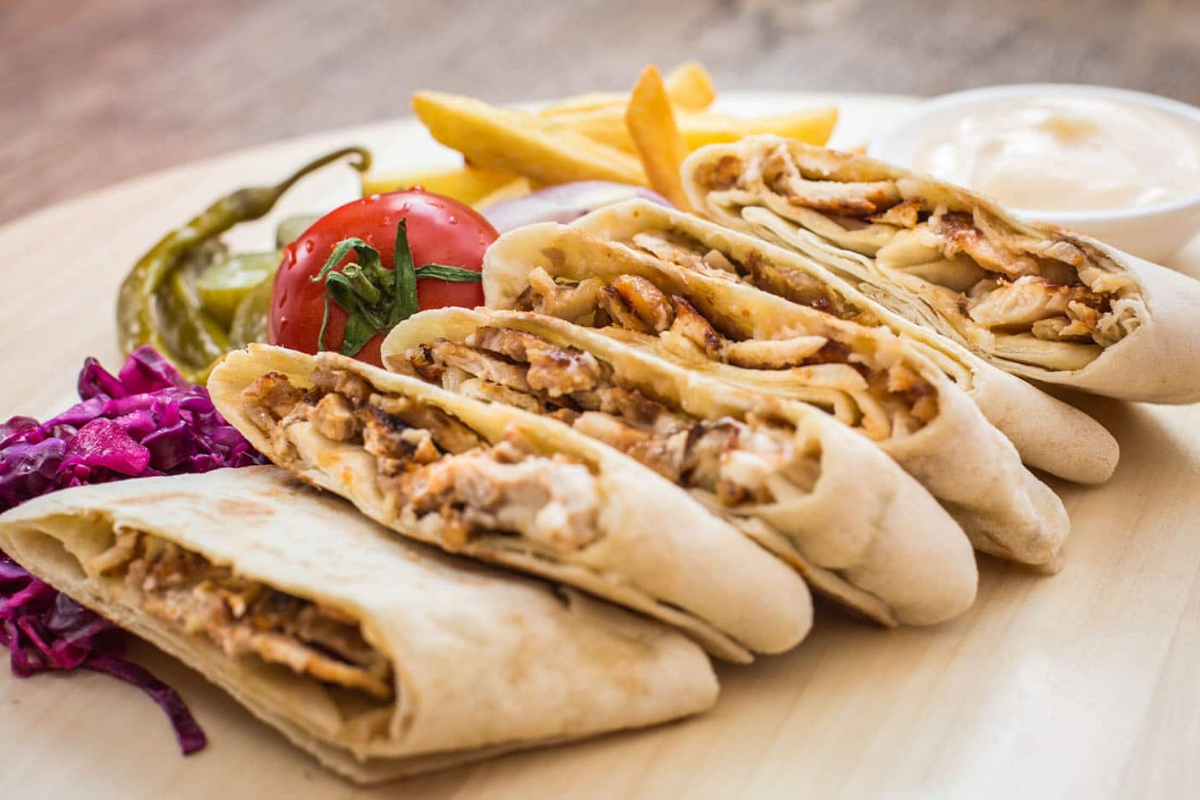 Al Mallah is a well-known Lebanese restaurant in Dubai, serving delectable shawarmas and falafels. Because this popular restaurant has several locations throughout the city, it is simple to find and enjoy its authentic Middle Eastern cuisine. There are beef, chicken, and lamb shawarma options on the menu, as well as falafel and hummus for vegetarians. They also serve tasty sides like tabbouleh and fries, as well as refreshing drinks like lemon mint juice. Al Mallah is a fantastic restaurant in Dubai because it uses high-quality ingredients and has a welcoming staff. Al Mallah is the best place to go for authentic Lebanese cuisine, whether you're looking for a quick snack or a full meal.
Location: Al Dhiyafa Rd, Al Hudaiba, Dubai
Cost for 2: AED 40
Much to your delight, you can also find a range of popular fast food joints that serve 24-hour fast food restaurants in Dubai such as - KFC, McDonalds, Jollibee, Burger King, Hardee's, Subway, Wendys and Tim Hortans.
Also Read: