From the smell of spices that waft through the air, to the jingle of the door chime, the Kirana stores around India are one-stop-shop solutions for your daily needs.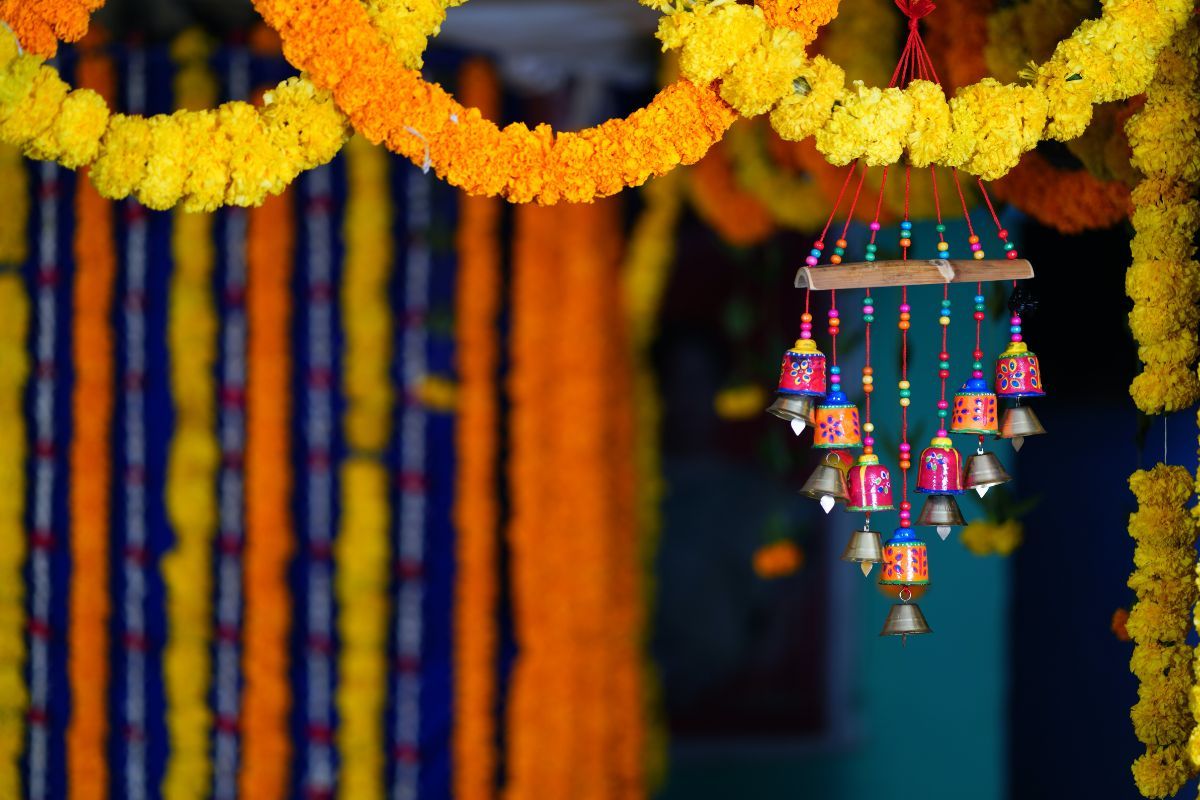 From the earthy scent of Haldi (turmeric) and the fragrant Agarbatti (incense) that hits your nostrils from the moment you walk in, to the bells when you push aside the glass door, Al Adil in Dubai has all the distinguishing features of our favourite corner stores (Kirana Khana) from India.
The various supermarkets of the United Arab Emirates may have internationally imported fruits, vegetables and treats, but there are some tastes you simply can't beat.

Whenever I go there, it makes me feel nostalgic like I'm in Bombay and all my childhood memories by seeing all those different kinds of candies and all those things that I used to eat there.
-Housewife, mother to two and ex-pat of 18 years
Al Adil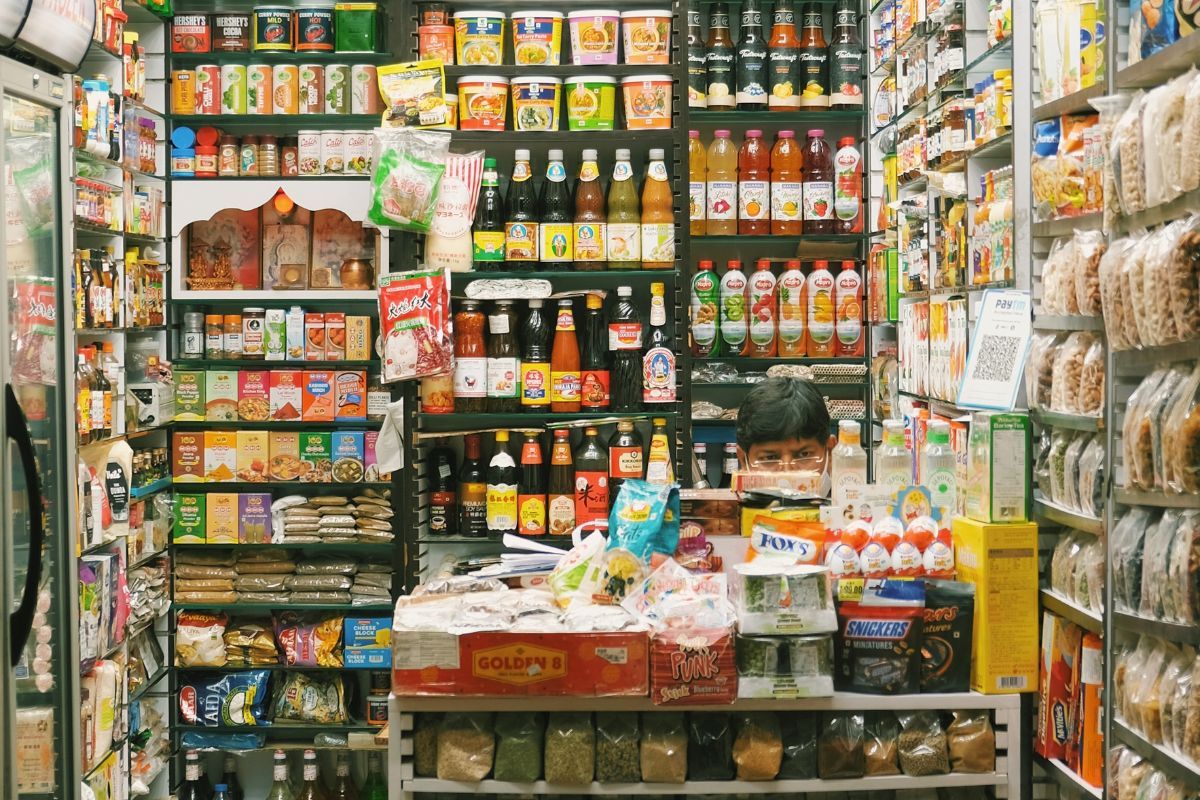 With over 30 stores tucked in the many corners of the bustle of Dubai is Al Adil, bringing the taste of home to numerous ex-pats in the country, your one-stop shop for all things Indian. From snacks to masalas [spices], down to the incense burning at the enterance, the almost-forty-year-old store transports you to the suburbs of India in an instant
Putting aside its impressive spread of Indian snacks, the staff at Adil are quipped with it all, from the best flour for your Puri's (Indian flatbread) to the diyas (candles)  for your pooja's (prayers).
From its comfortable, neighbourly shopping store ambience to the ever-present staff who know how to up your daal (pulse soup)  game, Adil brings to the UAE the taste of home for many.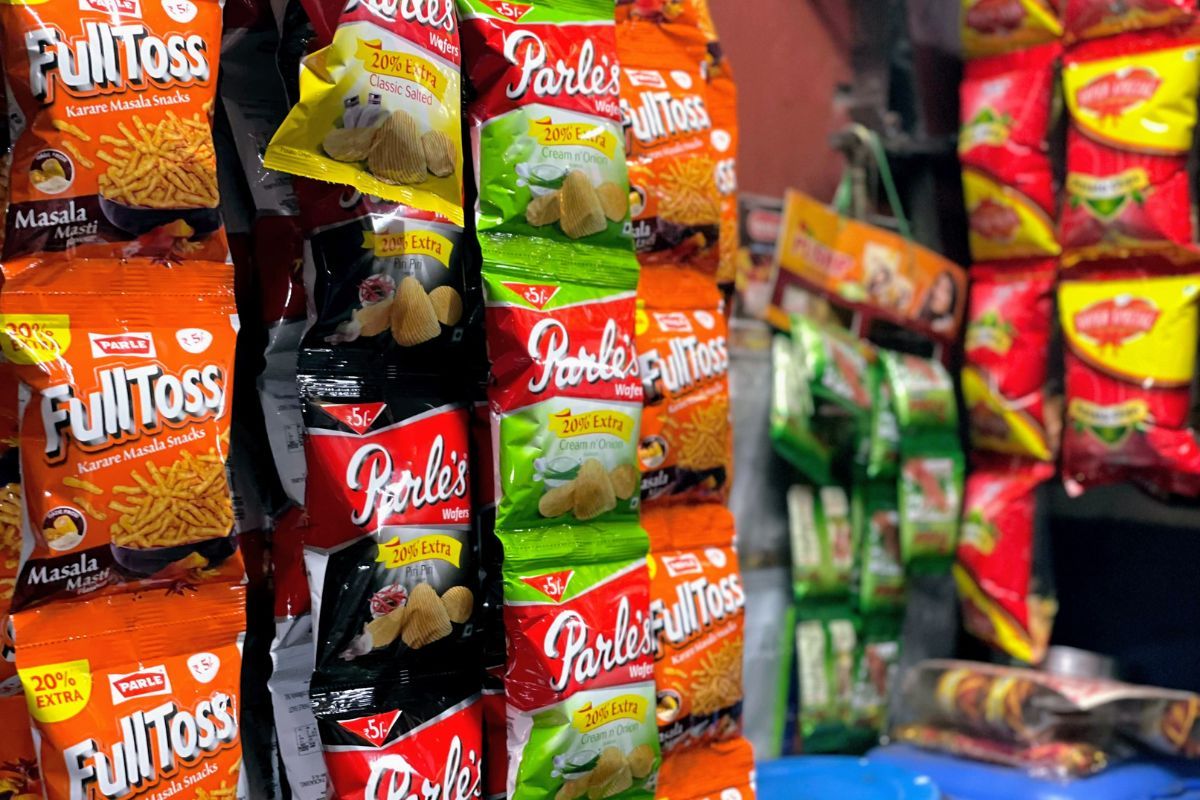 For a list of all the Al Adil stores in UAE, visit adilstore.com.
Address: AL ADIL TRADING CO LLC, Mezzanine Floor,
Next to Sukh Sagar Restaurant, Near Pak Regis Hotel,
Karama P.O. Box: 52409
Contact: +971-4-3706666 , 0552889977, 0509441616
Email: customercare@adildubai.com
What to look for
Ever walked into an Indian supermarket, asked for an ingredient and ended up in the candle aisle? Well, worry not- here's your guide that could last you a meal, a snack, a dessert and satiate all your spice cravings.
Achaar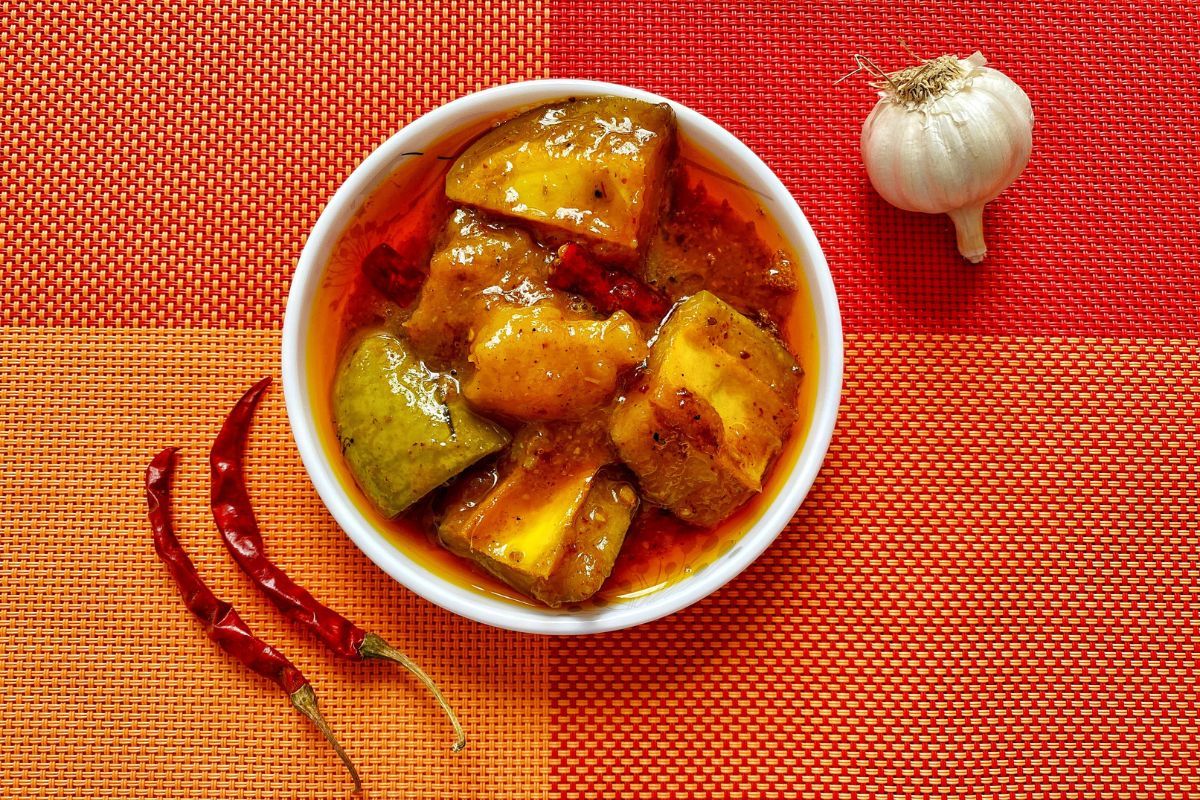 Found in many forms across India, Achaar is a traditional Indian pickle eaten as a side dish with meals. Cured in salt and vinegar and then preserved in oil, a range of vegetables are marinated with a handmade mixture of chilli paste and other spices. The resulting dip adds a tangy twist to your meal. Perfect for those who relish a kick of spice, it's best enjoyed with Aloo Paratha (potato stuffed Indian flatbread).
Recommendation: Priya mango achaar 300gms, AED 7.25
Karachi biscuits
Famous for it's biscuits all around the world, Hyderabad has imported these biscuits to almost 5 countries around the world. Containing pieces of fruits and dry fruits in a mouth melting crumbly biscuit that dissolves as it hits your tastebuds, transporting you to a different universe, these biscuits are the perfect tea snack for when you have guests over or when you want a sweet treat.
Recommendation: Karachi Bakery Fruit Biscuit (500 gms), AED 14.75
Maggi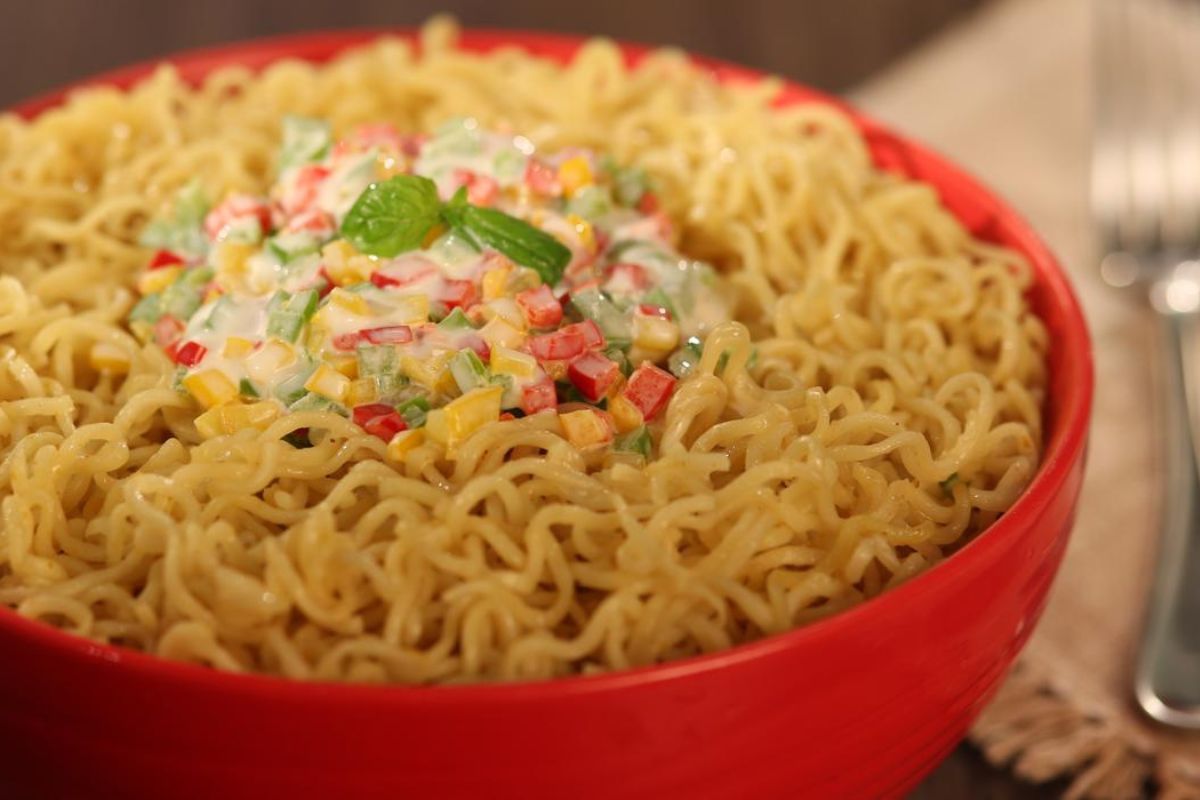 Noodles made from whole wheat flour and seasoned with Indian classic Maggi masala, this childhood staple has been around since the 1940s. Famous for its short cook time (2 minutes) and unbeatable taste, it has made its way into many fusion Indian foods, such as Maggi biryani and Maggi dosa. Whether you have it plain with your 90-year-old grandma or with a bit of cheese with your three-year-old cousin, Maggi is sure to satisfy all your cravings.
Recommendation: Nothing beats classic Maggi (140 gms), AED 3.25  
Masala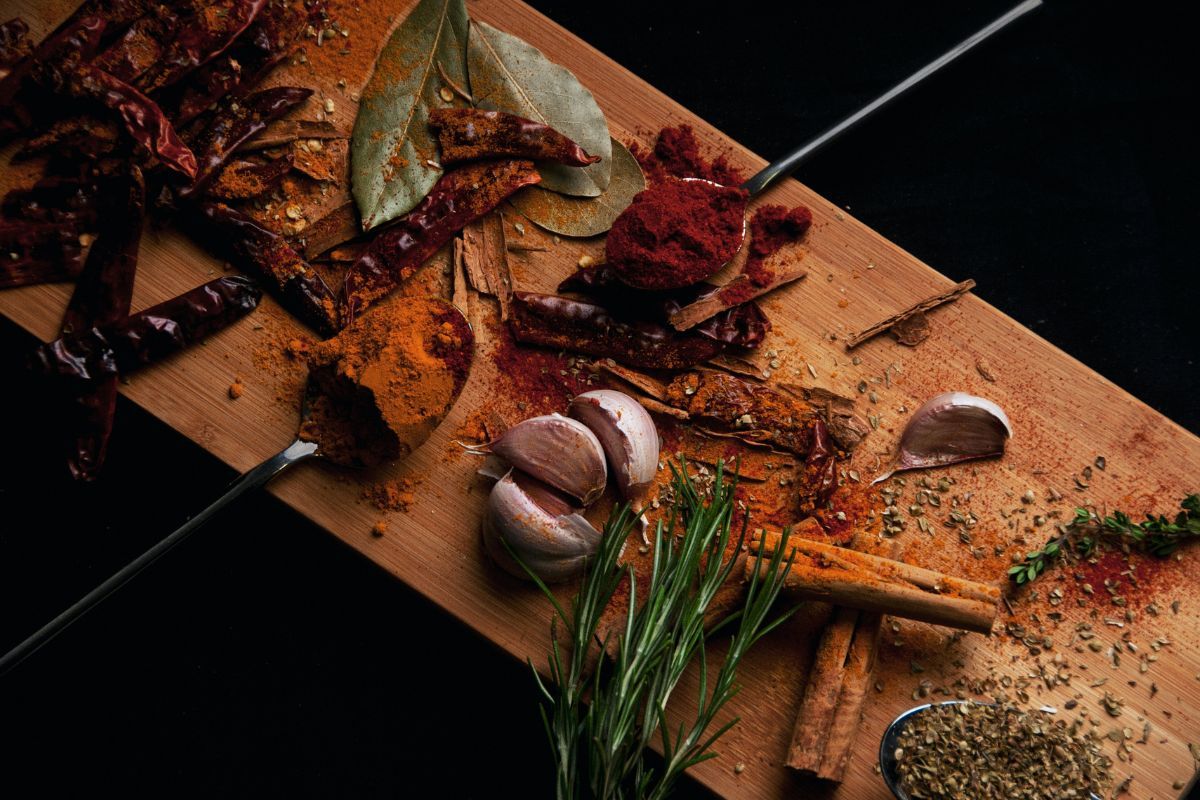 Want to try your hand at an Indian meal but don't want to spend 12 hours looking for recipes? These Indian spice mixes will deliver you your favourite butter chicken recipe in a box. Spanning over a range of regional dishes, companies like Eastern, Mothers recipe, Suhana and Badshah sell measured-out spices to make cooking Indian food more accessible than ever. These mouth-watering masalas come attached with detailed instructions on cooking the dish and what it's best served with.
Recommendation: Everest pav bhaji masala (100 gms), AED 5.75
Chywanprash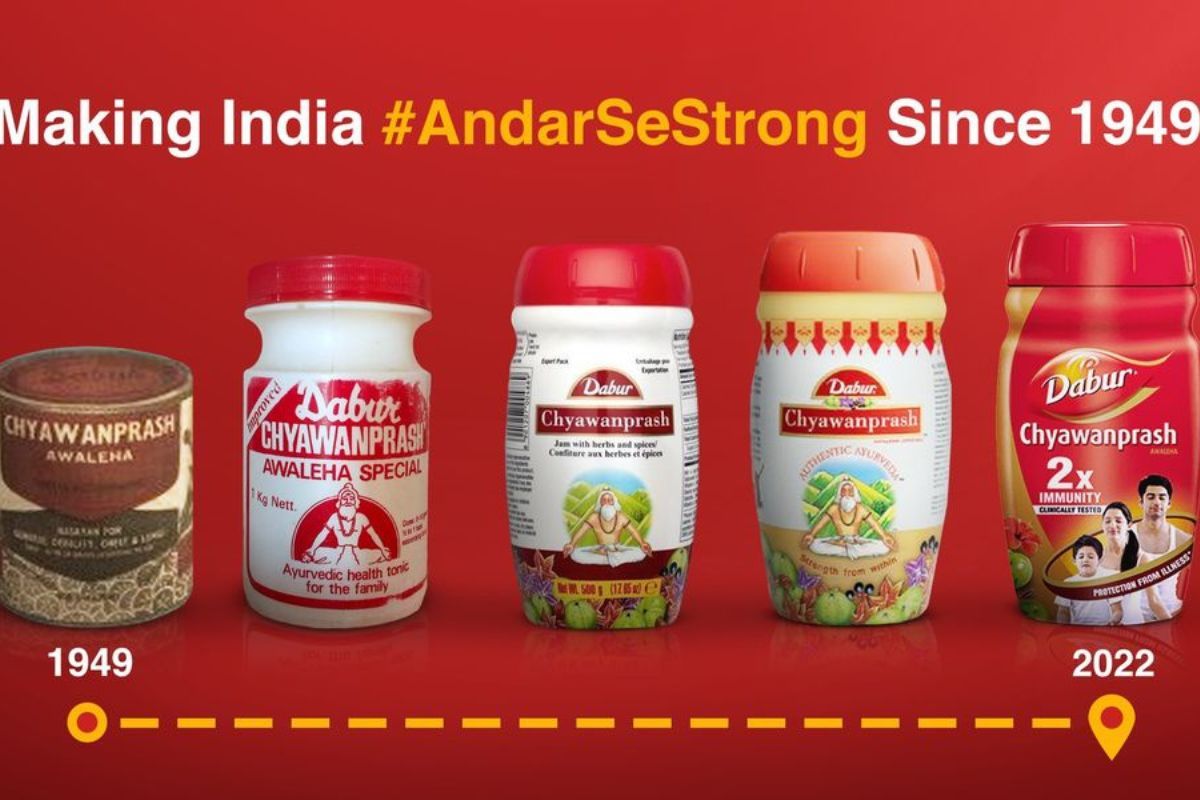 With over 17 herbs and minerals packed into a paste, Chywanprash is the secret to every grandmother's anti-ageing glow. Using Indian gooseberries as the base ingredient, the immunity-boosting paste contains ingredients such as honey, ghee, cardamom, and holy basil. Recommended for kids and adults alike, the slightly spicy and bizarre taste of this nutrition paste may take a while to get used to but can be had as a spread with toasted bread, flatbread, water, milk or simply plain.
Recommendation: Dabur Chywanprash (500 gms), AED 14.50
Mithai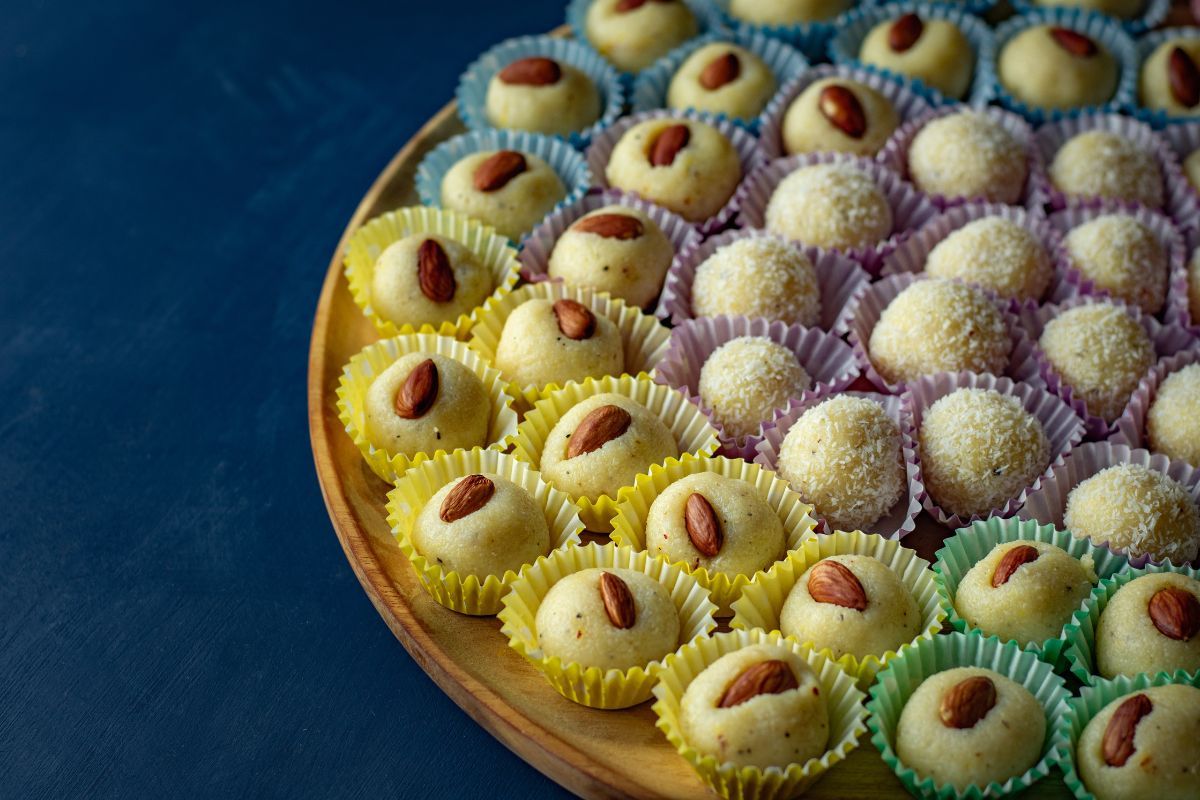 From Jalebis, a crispy sweet funnel-like dessert fried golden brown and dipped into sugar syrup, to Rasgullah, and Sohan papdi, you can find a wide range of sweets at the market. Including but not limited to canned desserts and freshly made sweets.
Recommendation: Haldirams Sohanpapdi (500gms), AED 18.50
Mukhwas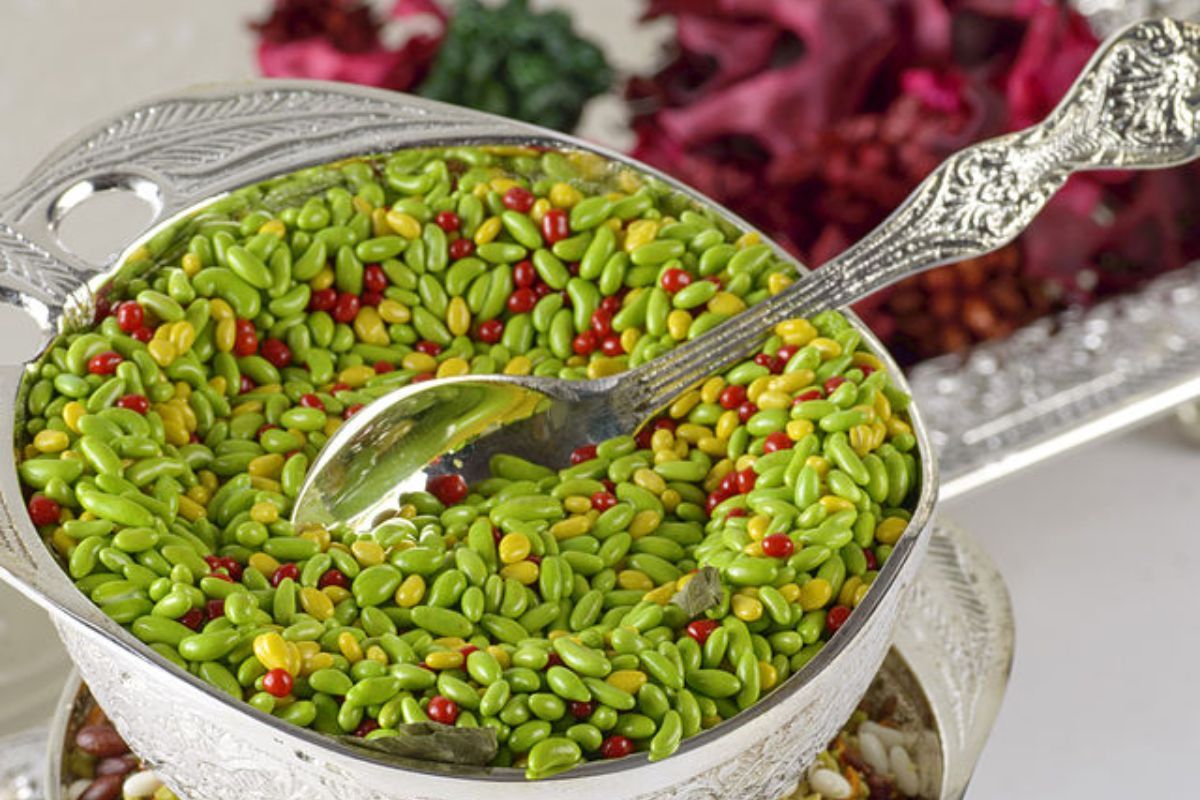 Why keep chewing on the same old stale gum when having Indian mouth freshener leaves you with minty breath and a taste that has you reaching for more. Comprising of fennel and small sugar pellets, this treat is found in many colourful forms. The bright and on-the-nose spiciness of the fennel works together with the sweetness of the sugar to deliver a warm and earthy flavour that leaves your mouth refreshed after a garlic-heavy meal.
Recommendation: Take your pick; you can't go wrong with these! AED 4-8
Paani puri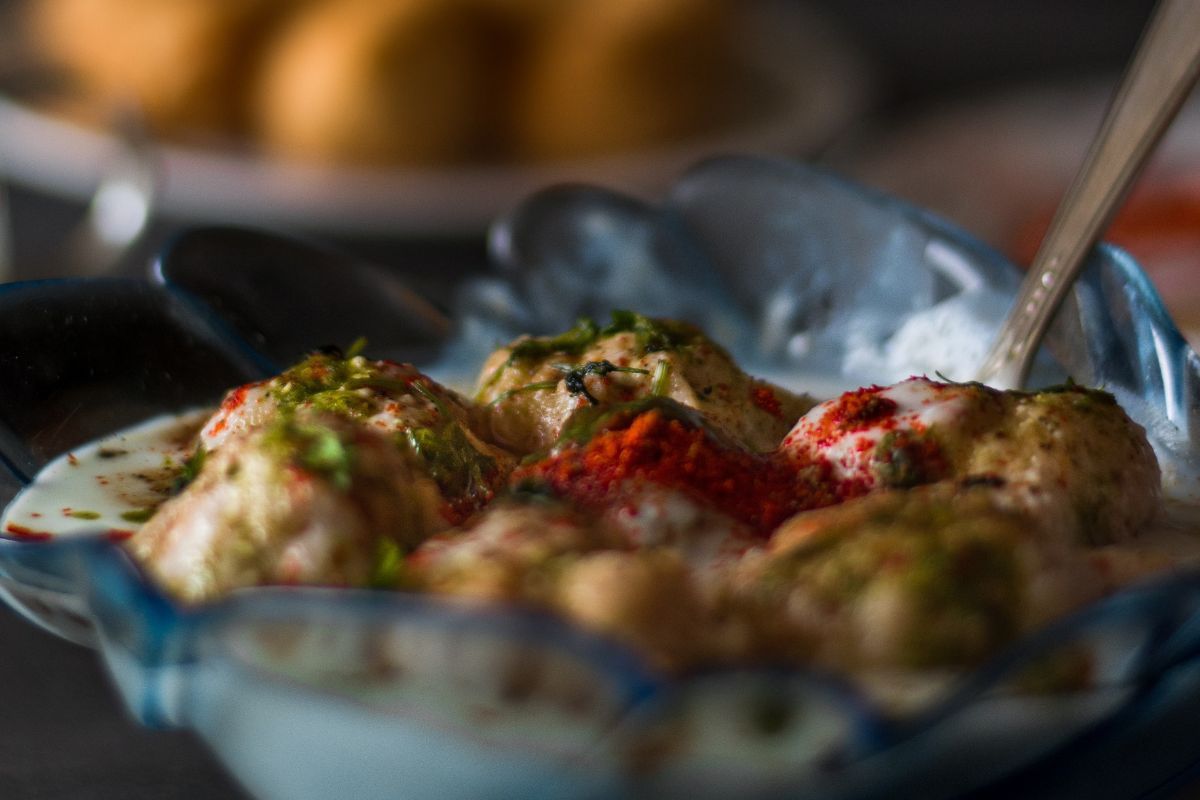 Literally translated to water cracker, Pani puri is your go-to all-year-round street snack. Containing warm chickpeas stuffed into a crisp round cracker, this snack is meant to be eaten as you make it. Filling the hollow shell with sweet and spicy water, the creaminess of the steamed chickpeas seamlessly brings together the rich flavours of the sweet tamarind chutney contrasted with the harsh kick of spice from the tangy chutney.
Recommendation: Haldirams Pani Puri Kit, AED 12.50
Paratha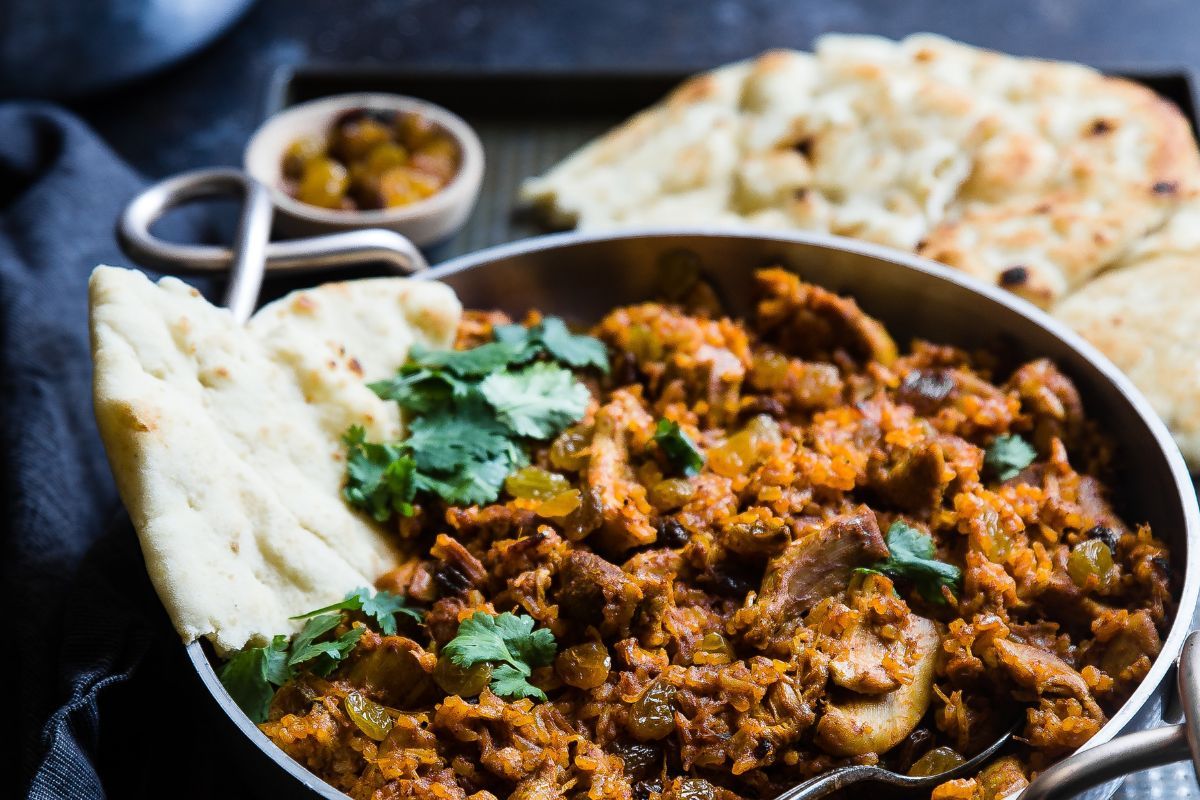 Whether it's naan, aloo paratha (stuffed potato bread), or koki (onion bread), a country as large as India has its fair share of flatbreads. Made with various flours and doughs, these can be found in the supermarket's frozen aisle. Simply toast them on a pan and enjoy with your favourite side dish or heat up the OG naans for your meal.
Recommendation: Haldiram gobhi Paratha (400gms), AED 19.50
Also read