Indulge in your favourite guilty pleasures this week with offers available on food across various restaurants in Dubai. Try a variety of Indian, Chinese, Pakistani and Mughlai dishes for every day of the week at the best multi-cuisine restaurants in Dubai.
All You Can Eat Delicious Indian Chaat at Bol Gappa in Karama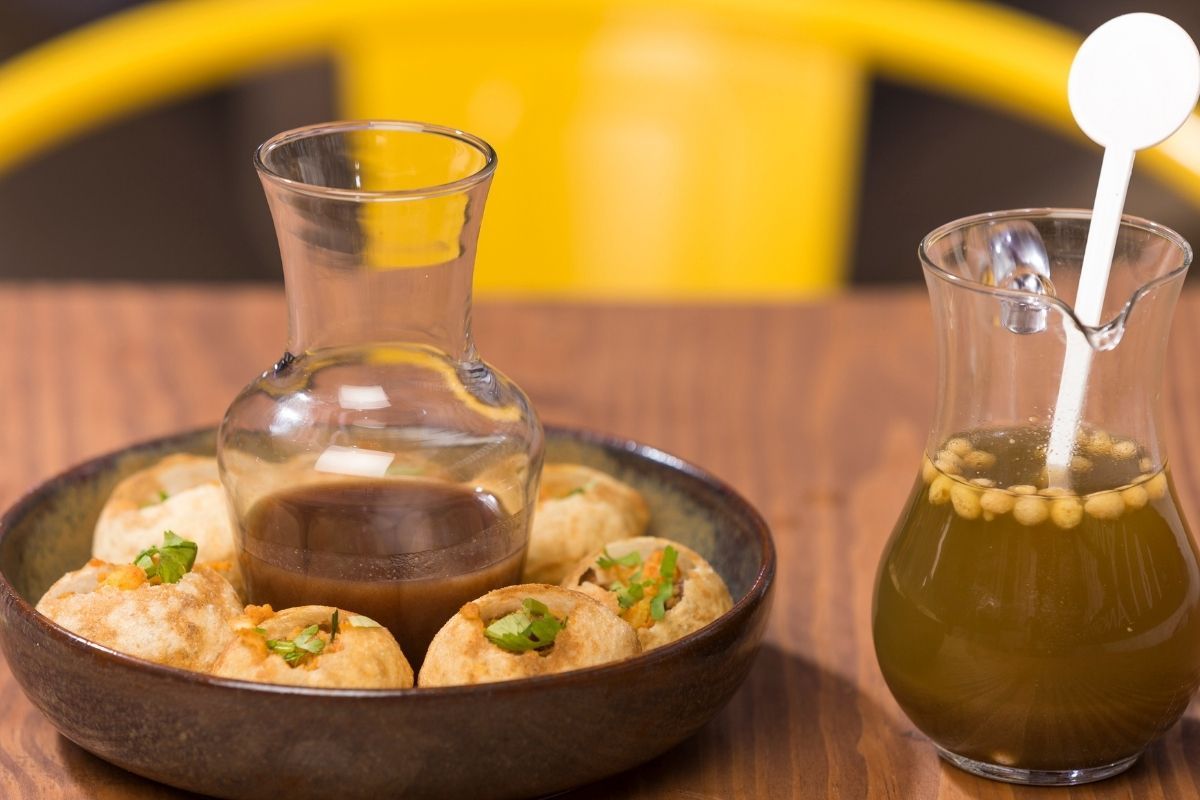 Bol Gappa in Karama is one for the cinema enthusiasts and people with a passion for food. This small eatery reminds you of the nostalgic street food of India. Try their famous Mexican Bhel, Litti Chokha, Peri Peri Pizza, Pomegranate Mojito, Tandoori Pizza and Pao Bhaji when you get there for a taste of India!
The fun quirky Bollywood themed restaurant Bol Gappa in Karama is calling all chaat lovers to indulge in its once in a lifetime offer.
For AED 30, one can indulge in unlimited chaat and chai from Monday to Friday all day from 11am to 11pm. Be cautious, wastage and parcels are strictly not allowed.
Chaat varieties include Pani Puri, Mexican Bhel, Dahi Puri and Sev puri. Eat all you can and pay only AED 39! Isn't it an amazing deal up for grabs ?
All You Can Eat Royal Thali at Dhaba Lane in Karama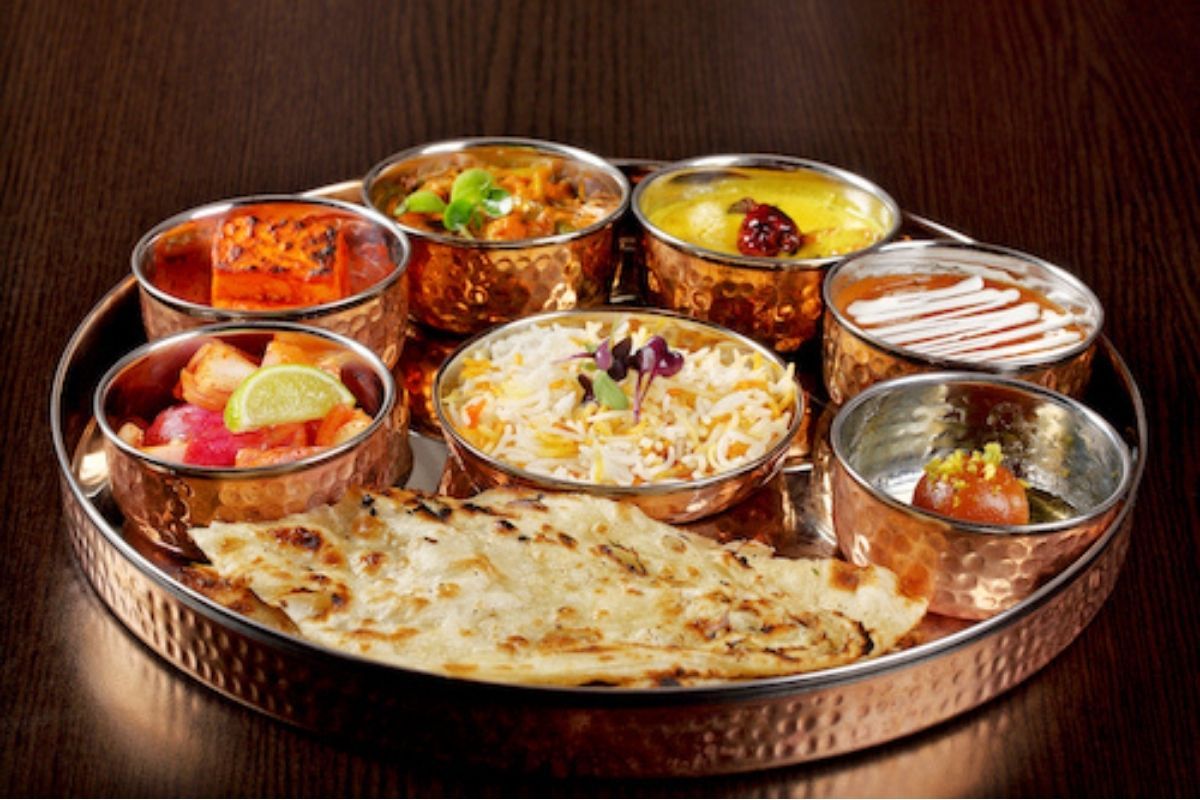 Looking to enjoy some seasonal dishes inspired by India's roadside highway food culture on a platter? Look no further.
Dhaba Lane in Al Garhoud and Karama known for serving delicious Dhaba style delicacies in a chic and urban setting has launched a limited period Seasonal Shahi thali (Seasonal Royal Platter) comprising dishes perfect to keep you warm this winter season.
This place is known for its authentic Dhaba feel with popular dishes like Dhaba Chicken Curry, Paneer Takatak, Peshawari Chicken, Daal Makhini and Dahi Ke Kebab. These mouth watering dishes can't stop us from indulging there this week!
Their unlimited thali comes at only AED 50 with all your favorites, available from 7th March up to 28th March 2022, the thali includes Purani Dilli ki papri chaat, Chicken Boti, Taka Tak Paneer, Sarso ka saag, Daal Makhan Maarke, Biryani, Gulab Jamum and more.
Thali is available in vegetarian and non-vegetarian options from Monday to Thursday all day at Dhaba Lane Karama and Al Garhoud.
This winter savor the authentic DhabaStyle recipes prepared in handpicked and freshly grounded spices to create a mouth-watering and most addictive experience served with loads of overflowing warmth.
What: All You Can Seasonal Royal Thali
When: Monday-Thursday, All Day
Price: AED 50 for unlimited portions. Wastage is not allowed.
Enjoy a Sizzling Three Course Meal at Yoko Sizzlers for AED 85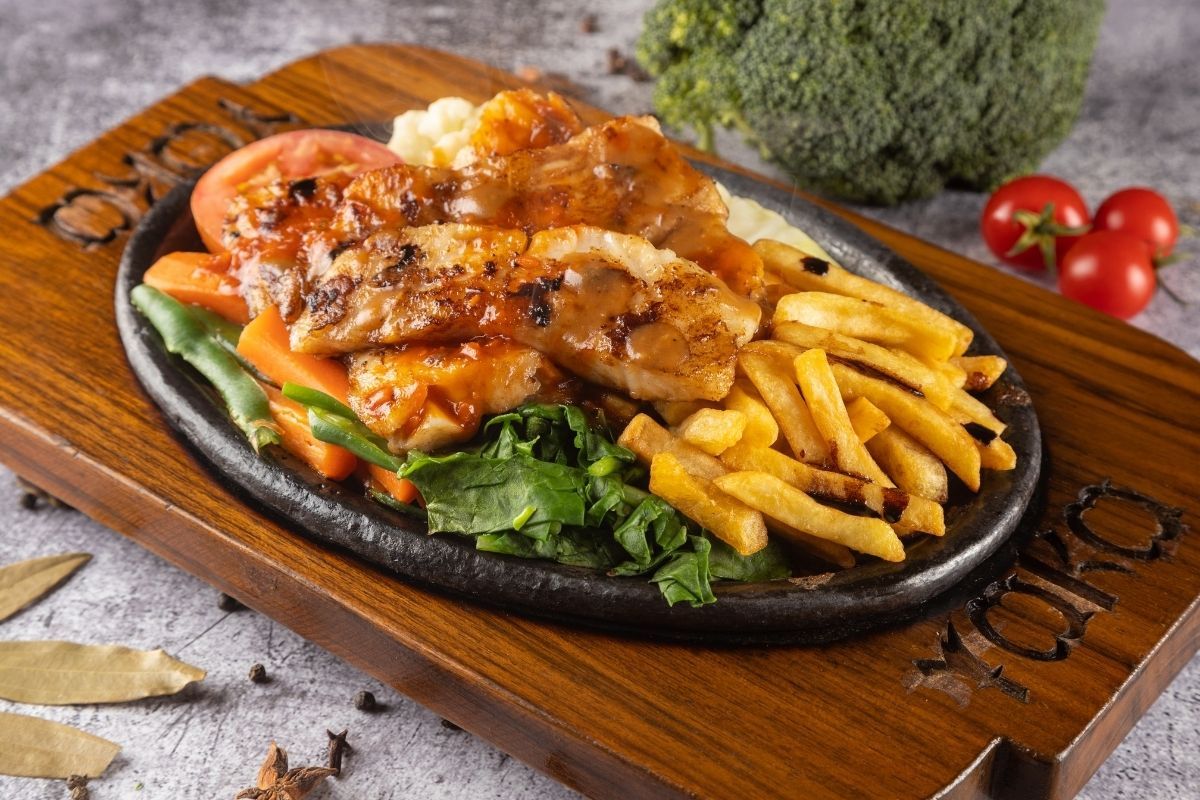 Yoko Sizzlers has always been a staple family joint in Dubai and now you can enjoy their amazing sizzlers for just AED 85.
Their popular yoko sizzler fills up two or one person, depending on your appetite. They don't judge! We recommend going there to have their three course meal on a completely empty stomach to eat your fill.
At the UAE's oldest Sizzler joint you'll get any one sizzler, a soup, a dessert and a soft drink. Choose from the wide varieties of veg, meat, beef, prawns or chicken sizzlers.  Combined with soup, dessert and a drink, the set menu offers a great discount for diners looking for a complete experience at Yoko Sizzlers.
At Yoko Sizzlers, deep grilled pieces of meat, chicken, fish or vegetable patties are served with french fries, mashed potatoes, mushrooms, tomatoes, carrots and more on a cast iron plate, kept on a wooden base. The word "sizzler" comes from the sizzle that one hears when, after heating the dish under a grill, the choice of in-house secret Yoko Sizzler sauces are poured on, which dribbles on the hot plate and heats up.
Location 1: Opp. Burjuman Centre - 2 A St · Near BurJuman
Contact Details: 04 396 8668
Location 2: Al Nahda1(Qusais) Opp.NMC Hospital
Contact Details: 04 250 5504
Timings: Weekdays: 12 noon-4pm | 7pm-12pm, Weekends: 12noon -4pm | 7pm-12.30noon
Bottomless Tea and three Indian Snacks at Marwari Restaurant Sagar Ratna for AED 25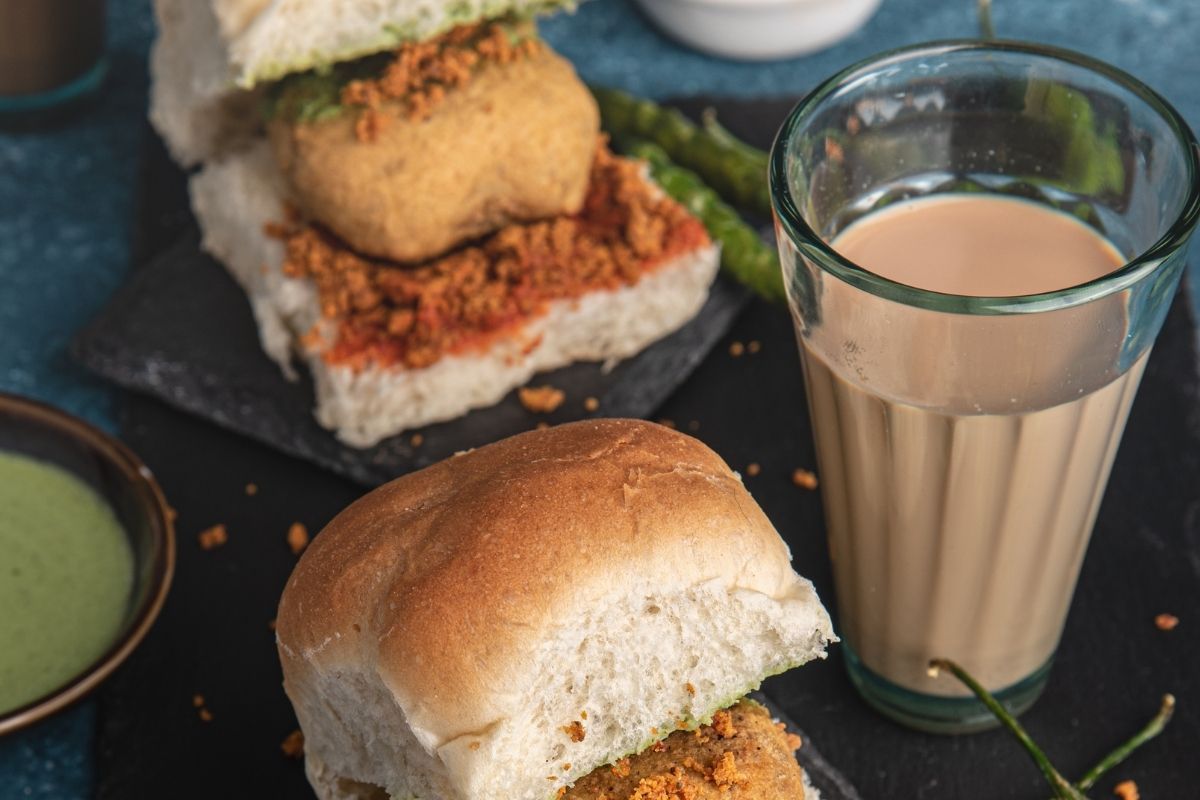 Looking to snack on some favourites? This Rajasthani Marwari restaurant is a vegetarian's dream. Serving a vast variety of vegetarian dishes that are authentic and true to taste, making it a must try on this list.
There's no such thing as Enough Chai, especially during the winter days in Dubai. Hence, the home grown marwari vegetarian cuisine restaurant  SagarRatna has launched their Winter Special Offering to make chilly days warmer and better.
Enjoy the Unlimited Chai/ freshly brewed masala tea  and some piping hot snacks for AED 25 per person. Enjoy the Hi-Teaat Sagar Ratna from 4 PM to 6 PM. You'll enjoy servings of two snacks, one plate of either Samosa, Kachori or Vada Pav, and the other one of Bhajia (plain, onion or mix), and of course unlimited Chai to sip with your loved ones.
This holiday season, round up your colleagues, friends and loved ones, grab this limited period deal and make winter evenings tasteful, warm and cozy.
Available at Sagar Ratna JLT and Oud Metha from 4pm-6pm all days.
Location 1: Mag 214, Lake Level 3, Cluster R JLT
Contact: 044-533364
Location 2: Near Lamcy Plaza, Oud Metha, Dubai
Contact: 043795493
5-Course Asian Meal At China Bistro For AED 39 Only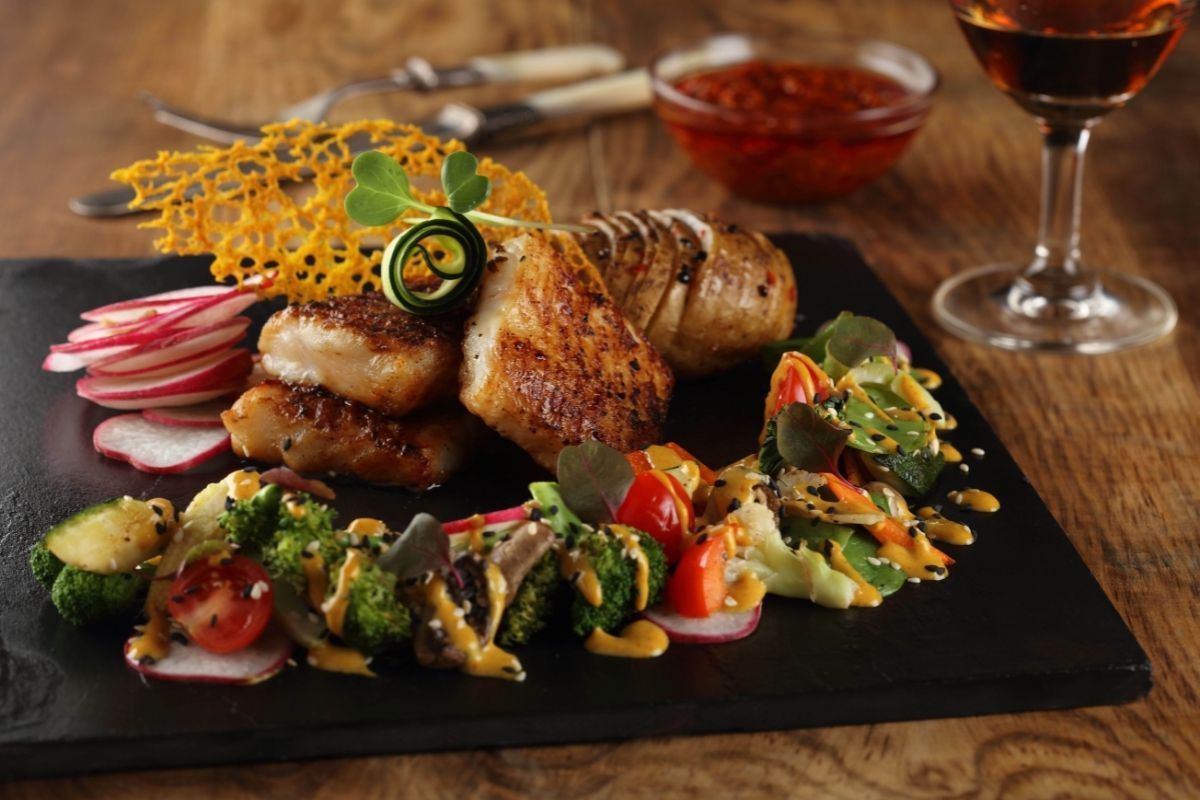 A favorite for everyone with a love for authentic chinese food, sushi, dimsums and more. Offering a value worth meal at just AED 39, it does not get better than this. Their food is known for it's flavorful and authentic taste and at large servings that can fill you up.
Nestled in Dubai and Sharjah, ChinaBistro, UAE is a popular food joint known to serve ancient Chinese and Pan Asian cuisine at an affordable price. And now the restaurant is offering a deadly combo that you foodies can surely not resist. Every Sunday to Thursday, from 11 30 AM to 5 PM, you can enjoy a five-course meal – starters, soup, rice/noodle of your choice, gravy, and dessert at AED 39 for non-vegetarian and AED 35 for vegetarian meal.
Start your Day with a New Breakfast Menu at Jehangirs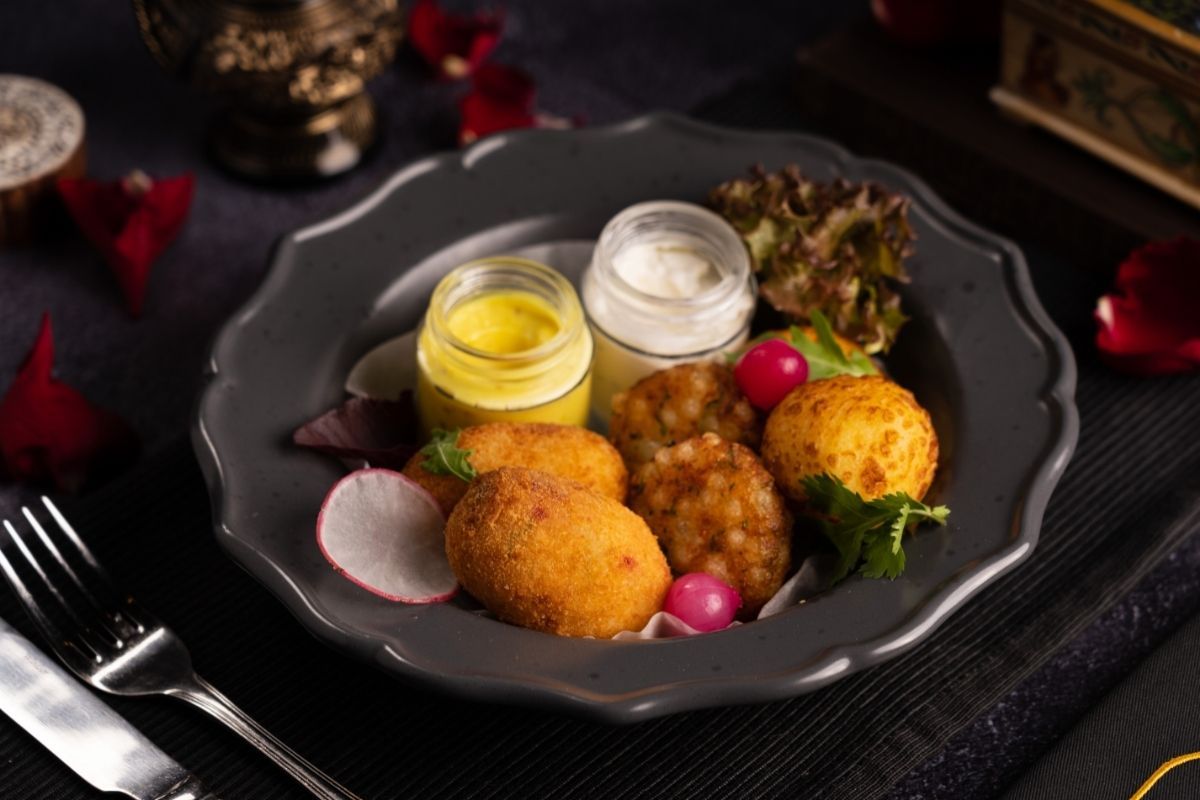 Grab yourself a royal breakfast at Jehangirs with their Mughlai dishes that are just top-notch. Their breakfast items include a vast variety of items and an ambience with an art-deco Mughlai vibes.
It is said that the first meal of the day should be satiating and filling. At Jehangirs, relish the Modern Mughlai and Indian flavours through their new breakfast menu that offers an array of options to have a tasteful start to the day.
Jehangirs is a royal experience that serves Mughlai cuisine with a modern twist amidst an immersive ambience. The Breakfast menu is curated to satiate the soul with flavourful delicacies, and the fine presentation is a treat to the eyes.
The menu is designed to offer a wide range of dishes for every kind of palate and is an amalgamation of Eggs & Wraps, Punjab de Parathey, Freshly Squeezed Juices, Morning Refreshers, Smoothy, and light servings.
The highlights of the menu are Double Egg Roll, Chicken Tikka Roll, Masala Omelette, Cheese Omelette, Mushroom Omelette, Masala Egg Bhurjee, Masala Egg Curry, Bombay Keema Masala, Aloo Paratha, Keema Paratha, Zattar Cheese Paratha, Mix Veg Paratha, Fresh Juices like Watermelon, Orange & Ananas, Smoothies like Mango, Banana, Date & Rose, Steamed Idli & Sambhar, Upma, Poha, Poori Bhaji, Poha, Medu Vada, and Refreshers like Kadak Chai, Sulemani, Coffee, Saffron Milk, and more.
Enjoy a fancy and filling breakfast amidst a luxury setting every day 8am onwards at Jehangirs and have a good morning! Prices start at AED 10.
Location: AWR MSquare Building, Al Mankhool, Dubai
Timings: Opens at 8am
Contact Details: 04 5916167
Lahori Food Festival at Sthan Dubai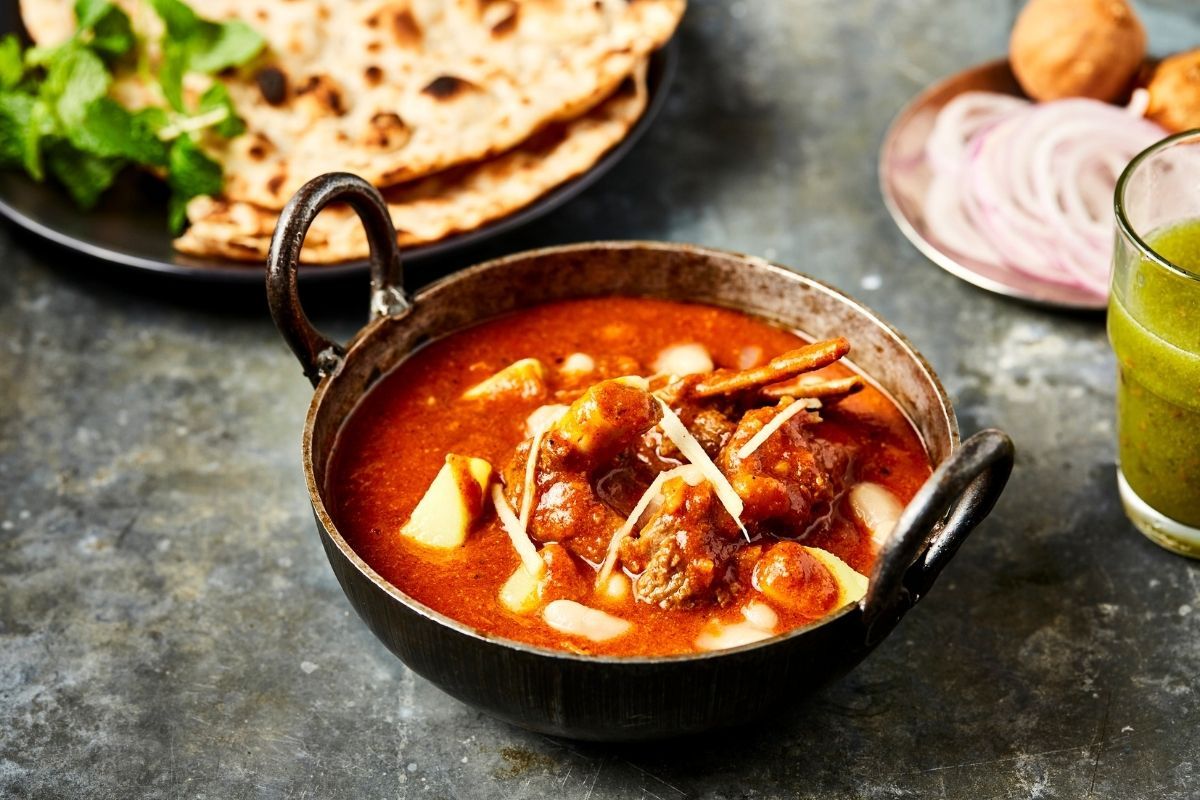 This multi-cuisine restaurant is a must on this list, take a bite of their mouth-watering dishes Chicken Lababdar Masala, Rara Ghost, Dal Bukhari, Murgh Malai and Hyderabadi Haleem on your visit. They also have an ongoing Lahori food festival serving some of their specials that are truly unique in taste!
Celebrate the flavourful Pakistani Delicacies this March. Binge on the special limited period Lahori Menu, available till 1st April.
Get ready to drown in the flavourful authentic delicacies from the special Lahori Menu at Sthan Dubai. Known for serving flavours beyond borders from India, Pakistan and Afghanistan, the home-grown restaurant Sthan is celebrating a special cuisine from Pakistan.
Sthan has launched the Lahori food festival to dedicate the month of March to some of the finest meat dishes from the frontier region.
The festival is on from 1st March and is available till 1st April, on all seven days. Some of the highlighted delicacies from the limited period Lahori Menu include:
Murg Yakhni Soup (AED 14): Slow-Cooked Chicken Spiked with Black Pepper
Shaami Kebab (AED 22): Minced tender lamb and chana daal kebab, pan fried and served with onion lachha
Chicken Karahi (AED 25): Chicken Cooked in iron wok with tomatoes, green chillies and ginger
Mutton Karahi (AED 32): Slow cooked tender mutton in rich tomato onion gravy, finished with green chilli and ginger julienne
Paya (AED 28): A Delicious Lahori Style Lamb trotter Stew Cooked on a Slow Flame
Mutton Pulao (AED 39): Bone on Mutton cooked with Basmati Rice in meat Stock and Aromatics
Kheer (AED 18): Rice Cooked along with milk and garnished with nuts
News Source: Excel Comms