If you are an adrenaline junkie and seek an adventure every now and then, check out these thrilling activities you can enjoy across Dubai. Whether its with friends or family, these ventures are sure to give you a memorable experience.
Dubai's Unique Hot Air Balloon Ride - Balloon Adventures Dubai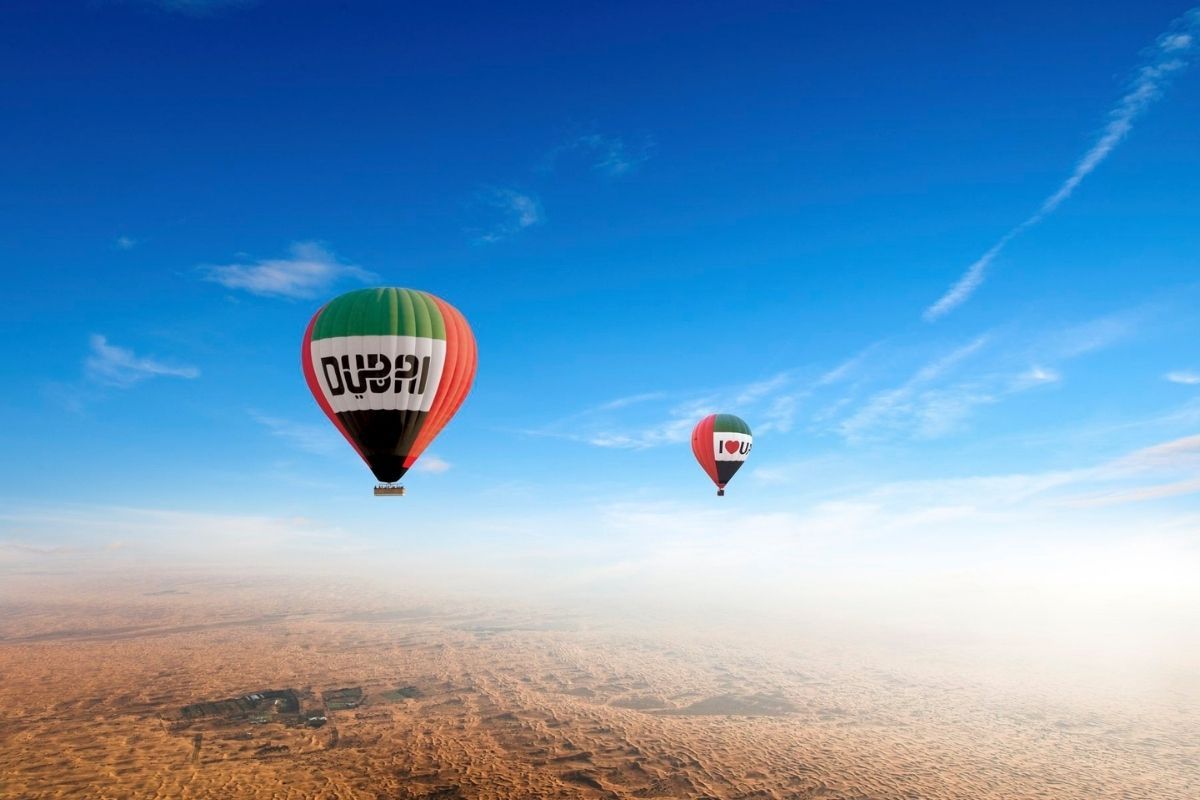 Balloon Adventures Dubai provides unforgettable and luxurious hot air balloon rides over the Dubai desert. The pristine Dubai desert is a unique landscape for hot air ballooning. As the longest operating balloon company in the UAE, they are the experts in flying in Dubai and ensure that your once-in-a-lifetime experience is spectacular. Since 2005 we have flown hundreds of thousands of guests, developed world-first safety measures and invented a falconry twist to ballooning, exclusively available on all our private balloon flights.
Source: https://www.ballooning.ae/
Contact info: https://www.hidubai.com/businesses/balloon-adventures-emirates-sports-fitness-adventure-sports-al-quoz-1-dubai-2
Dubai's Premier Helicopter Service - helidubai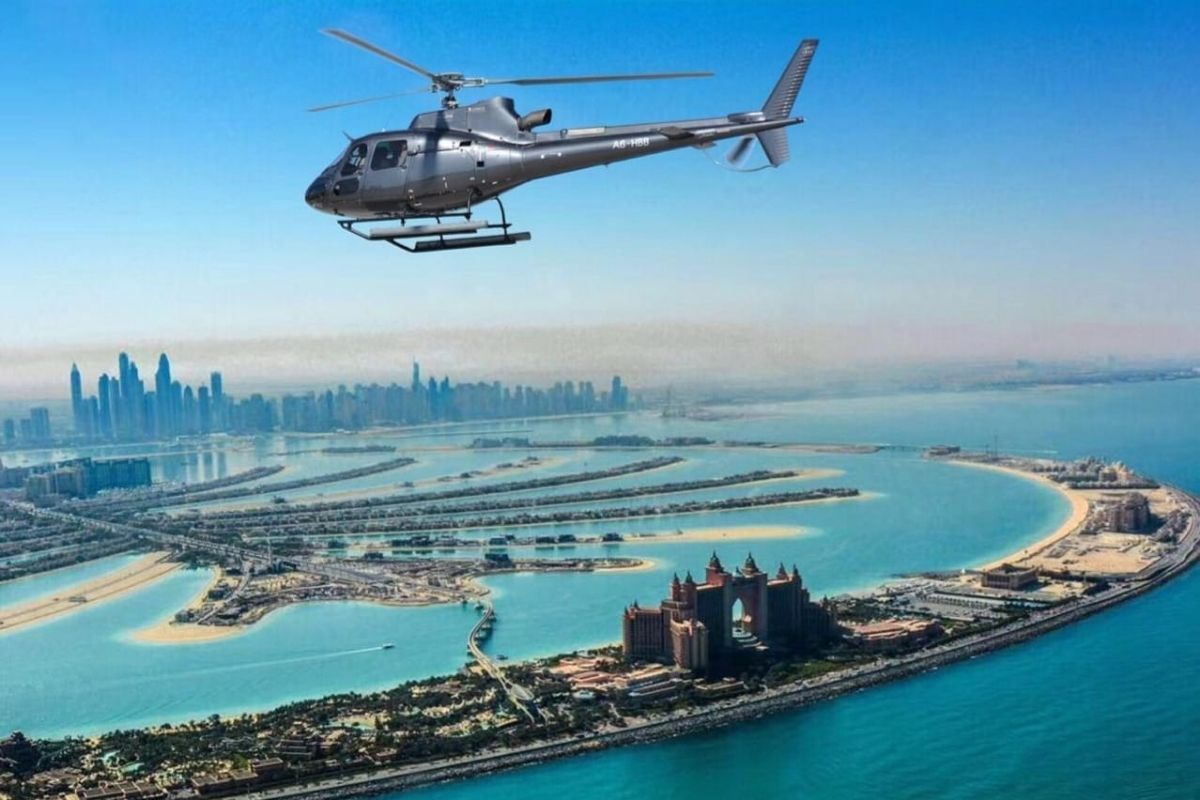 HeliDubai, the UAE's premier helicopter operator offers a wide range of services from tours, corporate arnd VIP charters, aerial filming and photography. Depart from the Helidubai Jumeirah Heliport and experience mesmerizing sites of the Palm Jumeirah and Burj Al Arab's iconic structure. As your aerial tour continues, fly above the astonishing Dubai beaches. Be adorned with the views of the amazing architectural masterpiece of BURJ KHALIFA – the tallest building in the world, the Dubai Canal, and other artistically built skyscrapers at the Business Bay. Return towards Helidubai Helipad with unforgettable memories of Dubai.
Source: https://www.helidubaibooking.com/home.html
Contact info: https://www.hidubai.com/businesses/heli-dubai-hotels-tourism-private-transport-dubai-festival-city-al-kheeran-1-dubai-2
A Dream To Fly - Skydive Dubai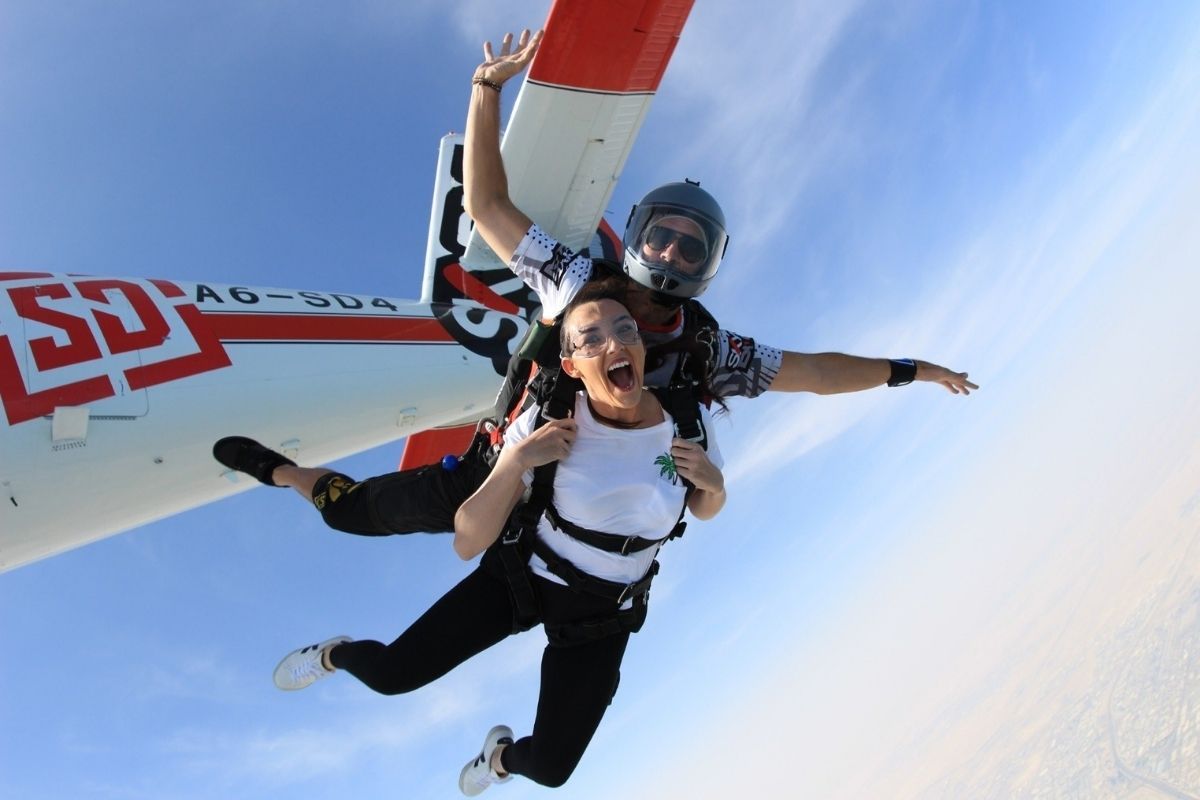 Skydive Dubai welcomes skydiving enthusiasts from across the UAE, and scores of tourists whose to-do list begins with an adrenaline-fueled tandem skydive. Not to forget the steady stream of licensed skydivers who also visit. The brand is also known for its constant pursuit of excellence in aerial sports and holds multiple Guinness World Records to prove it. Skydive Dubai operates out of two locations. The Palm DZ, its premium dropzone is located within the limits of the emirate, while the desert DZ is located about 35 km outside the city. The main attraction at the Palm DZ is the spectacular view of the iconic Palm Jumeirah island. Customers can take in the stunning site as they soar at 13,000 ft with one of our many qualified tandem instructors. Experienced skydivers looking for some freefall fun are also welcome and can avail of a full-service rigging loft and the gear rental facilities at the Palm DZ.
Source: https://www.skydivedubai.ae/en
Contact info: https://www.hidubai.com/businesses/skydive-dubai-sports-fitness-adventure-sports-dubai-marina-marsa-dubai-dubai-2
Tame The Waves - Hydro Water Sports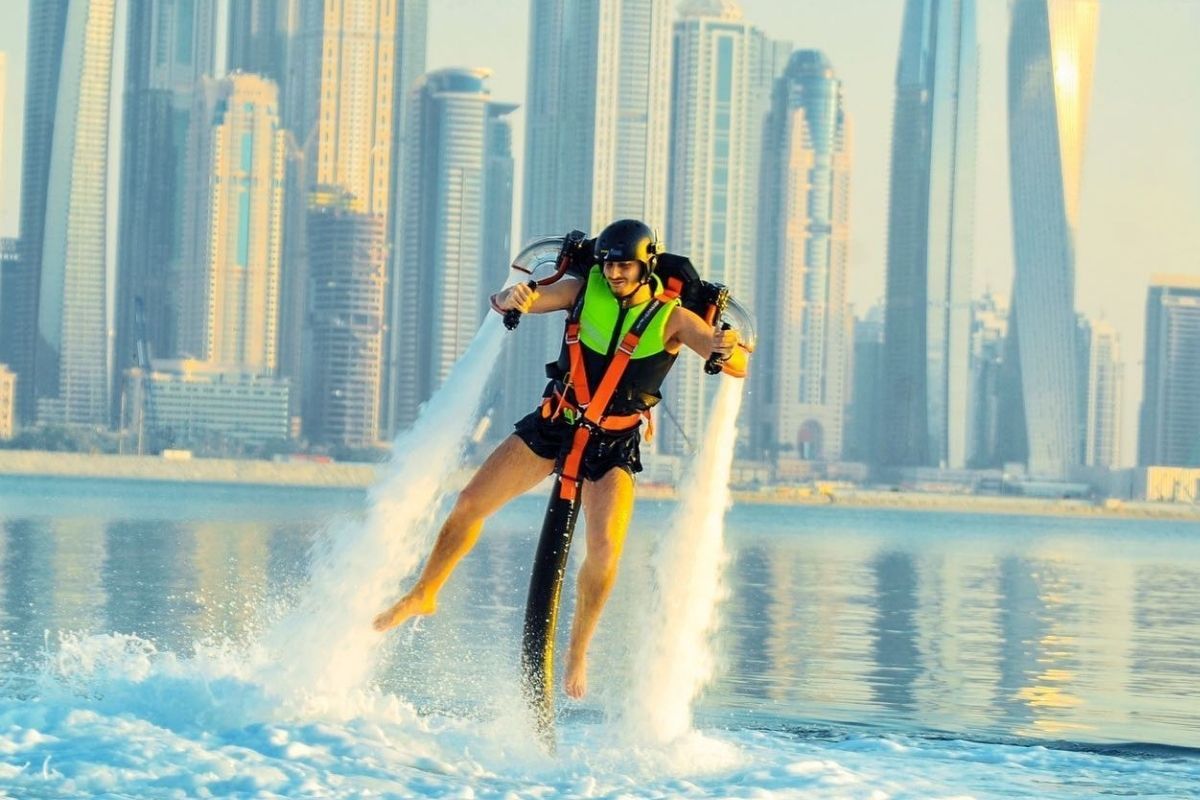 Hydro Water Sports offers the newest motorized activities with the latest equipment and boats. They strive to make your travel time amazing and to create new moments with their toys which include, Flyboard, Jetpack, flybike, Hoverboard, WOW Ride, Banana Ride, Donut Ride, Flyfish, Water Ski, Wake board sessions and Daily Boat Cruises. Their trained and experienced instructors follow a high standard of safety operations, using top-quality equipment. They are an authorized training center and a member of the International Water Sports Federation, the only federation in the world that brings together all water sports under one roof. They can certify people up to Water Sports Instructor level to develop their skills in the range of water sports.
Source: https://hydro-watersports.com/
Contact info: https://www.hidubai.com/businesses/hydro-water-sports-education-training-learning-centres-jumeirah-beach-residence-marsa-dubai-dubai-2
Vroom Through - Dubai Kartdrome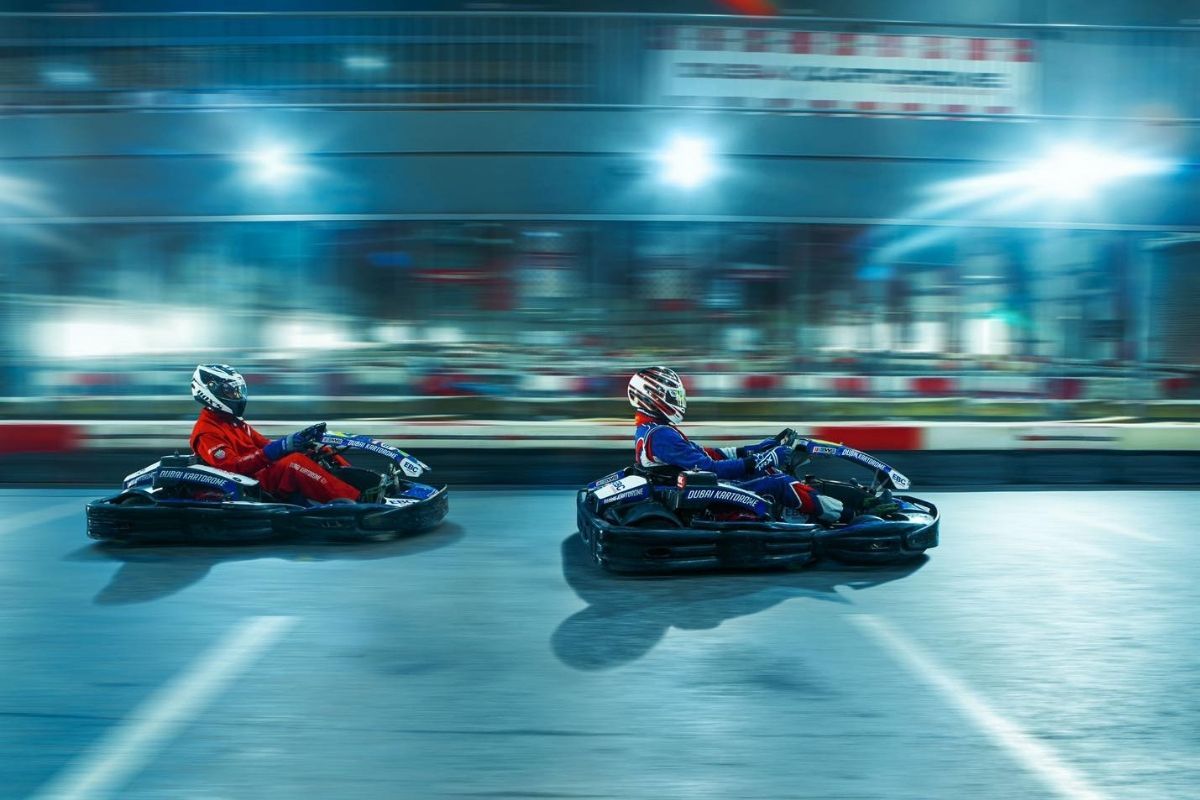 The 1.2km International Circuit at the Dubai Kartdrome features 17 corners to test a driver's skills, as well as a tunnel and bridge to add to the excitement. This challenging configuration affords maximum safety to all drivers and spectators and is equipped with a complete set of flood lights to offer perfect viewing for night time racing. The state-of-the-art facility hosts Arrive & Drive sessions daily in between kart owners sessions and corporate events. Housed in the massive facility adjacent to the Outdoor Circuit, the Indoor Circuit is approximately 620 meters long and can accommodate up to ten drivers on track at any one time. The Indoor Circuit is geared toward younger drivers who want to combine some of the other activities on offer at the venue such the Laser Tag and RaceRoom Sim Racing.  The Indoor Circuit also hosts kids parties, private tuition and karting camps.
Source: https://www.dubaiautodrome.ae/
Contact info: https://www.hidubai.com/businesses/dubai-autodrome-sports-fitness-sporting-venues-dubai-motor-city-al-hebiah-1-dubai
Face The Wild - Shark Dive at Dubai Aquarium and Underwater Zoo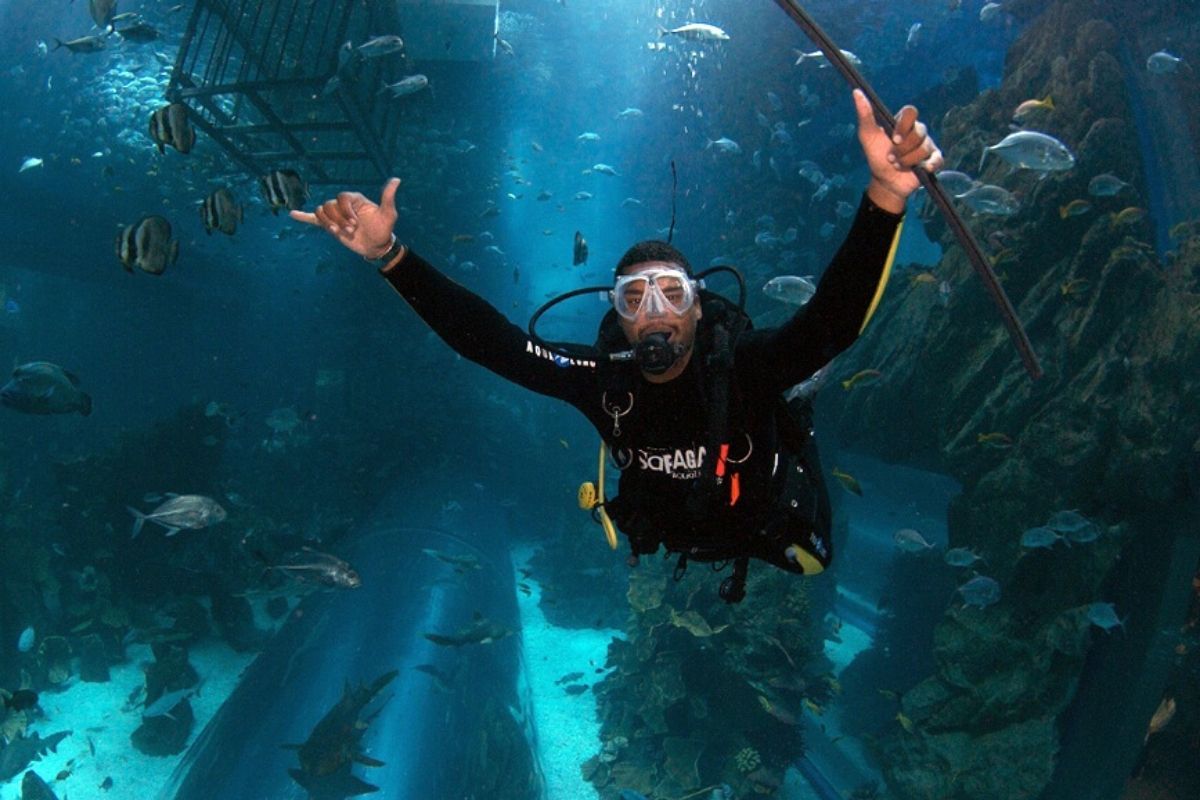 Take the plunge and come face to face with 750 pounds of lean muscle, 300 razor sharp teeth, 100 million years in the making. Are you ready to come face-to-face with the world's ultimate predator? These sharks are waiting for you. It's perfectly safe and definitely breathtaking. Dive into the depths of our 10-million litre tank and experience the thrill of a lifetime by coming face-to-face with the largest collection of Sand Tiger sharks in the world. The spectacular Dubai Aquarium is one of the largest suspended aquariums in the world and home to more than 33,000 marine animals. There are over 300 sharks and rays in the tank, including the world's biggest collection of Sand Tiger sharks.
Source: https://www.alboomdiving.com/
Contact info: https://www.hidubai.com/businesses/al-boom-diving-club-sports-fitness-adventure-sports-al-bada-dubai-2
The Thrill of Flight - iFly Dubai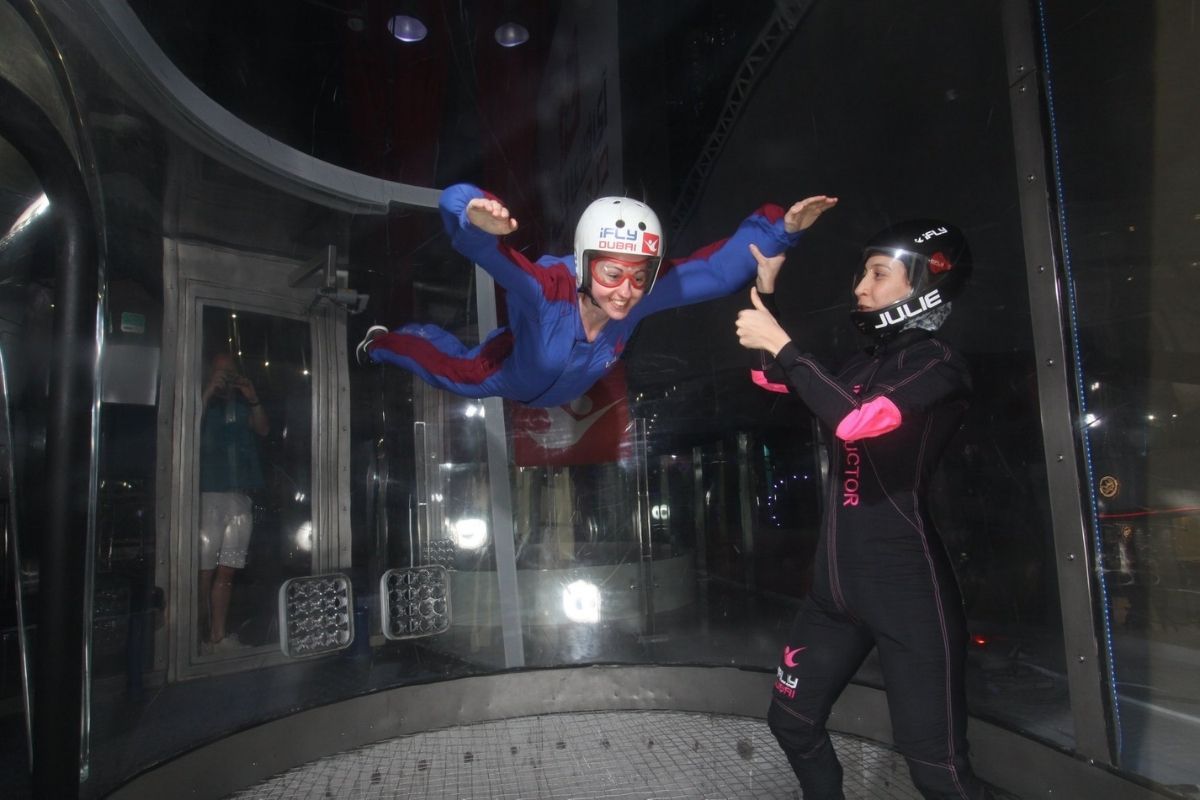 Go for an indoor skydiving experience like no other, and take to the skies with their experienced instructors. Regular iFLYers have compared this full-on experience to bungee-jumping, base jumping or skydiving. You'll be taken a full four metres into the air with an instructor, in a powerful air tunnel which keeps you cool and allows you to gently descend. Even for those who are scared of skydiving, nothing could be easier or safer. For a truly unique experience, nothing beats indoor flight with iFLY Dubai!
Source: https://www.iflyme.com/en
Contact info: https://www.hidubai.com/businesses/ifly-leisure-culture-amusement-parks-arcades-mirdif-dubai-2
Fly Through The Dubai Skyline - Dubai Xline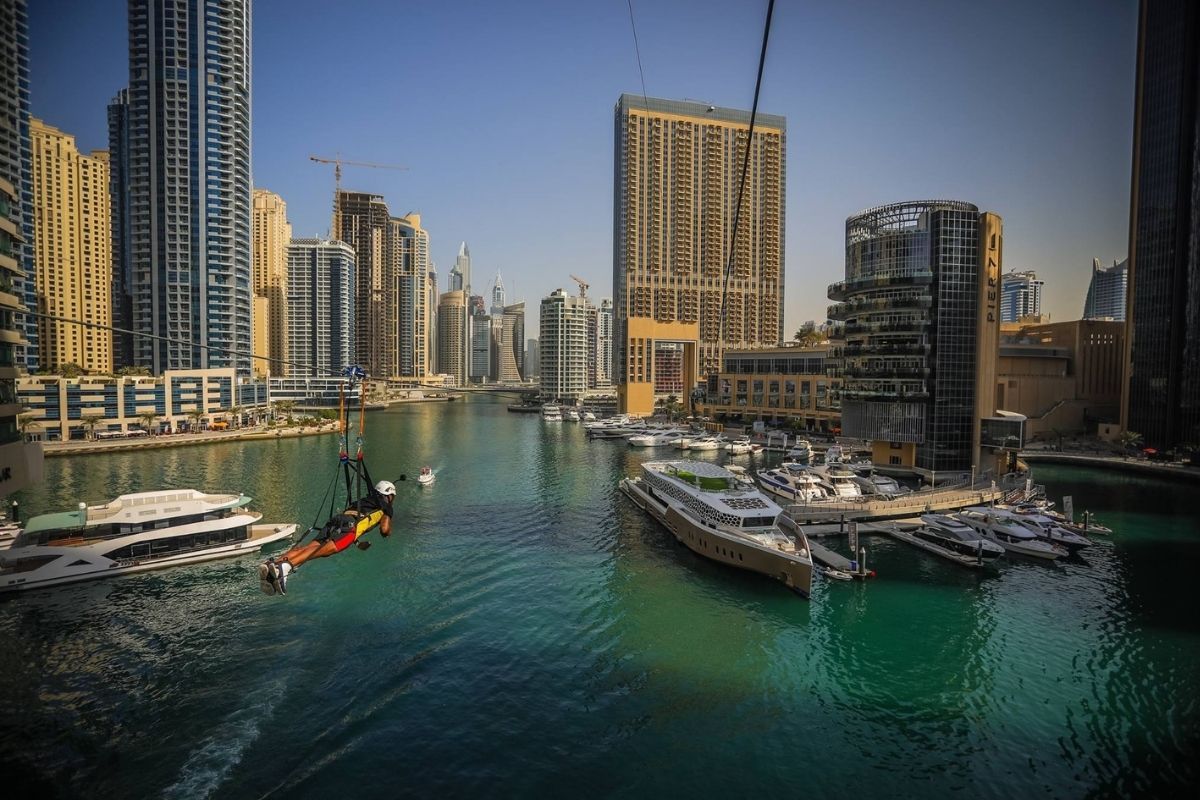 After amazing the world with their thrilling zip ride across Downtown Dubai, Xline is back with a second XLine ride in Dubai Marina, which offers a double dose of fun and excitement. Along with being the world's longest urban zipline, the second XLine travels for twice the distance and lasts for twice the time. It also has twice the number of lines so that friends and family can ride in tandem. You're going to need to hang tight for this one, the XLine flies over land and water at up to 80km/h, and takes you from 170m down to ground level. Go zip lining from one of the Amwaj Towers across the marina to the Dubai Marina Mall. Look out for the Princess Tower and Cayan Tower on the way down! Don't forget to return your camera along with your wristband so that you can receive your video and pictures.
Source: http://xline.xdubai.com/
Contact info: https://www.hidubai.com/businesses/xline-dubai-marina-sports-fitness-adventure-sports-dubai-marina-marsa-dubai-dubai-2
Desert Dune Buggies - Arabian Adventures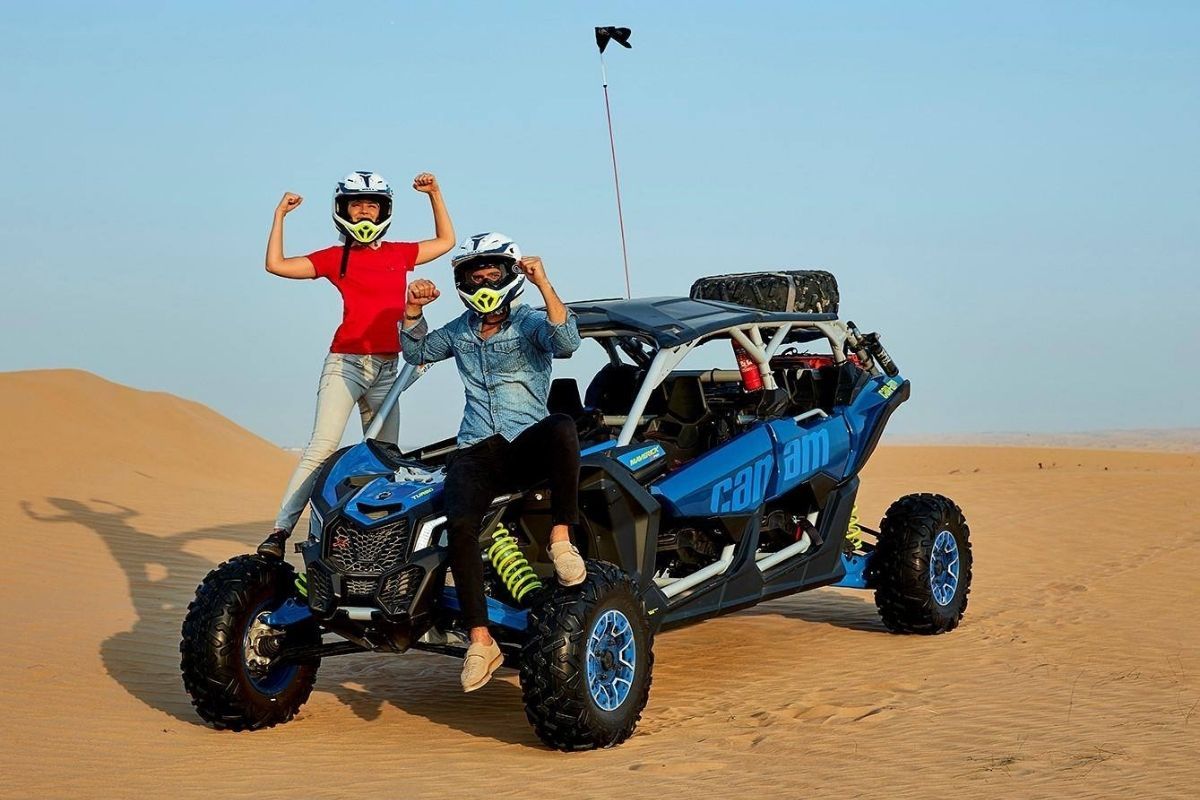 Get outdoors and explore the desert dunes in the 4-seater Can-Am desert dune buggies as a passenger, driver in a shared buggy or in a private buggy, following their expert guide. They provide everything that you need – safety gear, a buggy-driving tutorial and refreshments. Pick-up and drop-off from your location is included too. You need only to choose your experience and don't forget your valid driver's licence (issued by any country). Three experiences are available: ride as a passenger in the lead buggy driven by our expert guide; take turns at the wheel in a shared buggy or choose a private buggy for yourself and up to three friends. You'll be in the buggies for around two hours. Explore the dunes in the early morning or at sunset; both are amazing opportunities to see the wide open desert dunes. Don't forget your camera!
Source: https://www.arabian-adventures.com/ae/english
Contact info: https://www.hidubai.com/businesses/arabian-adventures-head-office-b2b-services-holding-companies-business-bay-dubai
What are you waiting for? Go out now and get thrilled!