Locally created at its finest…
Dubai, with its spectacular skylines and cultural diversity, is a real paradise for foodies seeking for a culinary journey. It offers a wide variety of distinct gastronomical delights and gastronomic possibilities to both residents and tourists.  Amid the multitude of international cuisines, there is a plethora of local Emirati-owned eateries filled with outstanding wholesome, nourishing, and delectable menus. From classic flavors to modern twists, these culinary havens will take you on a mesmerizing journey through Emirati cuisine's rich heritage and scrumptious specialties.
Choose from our list of some of the city's must-visit Emirati-owned restaurants.
High Joint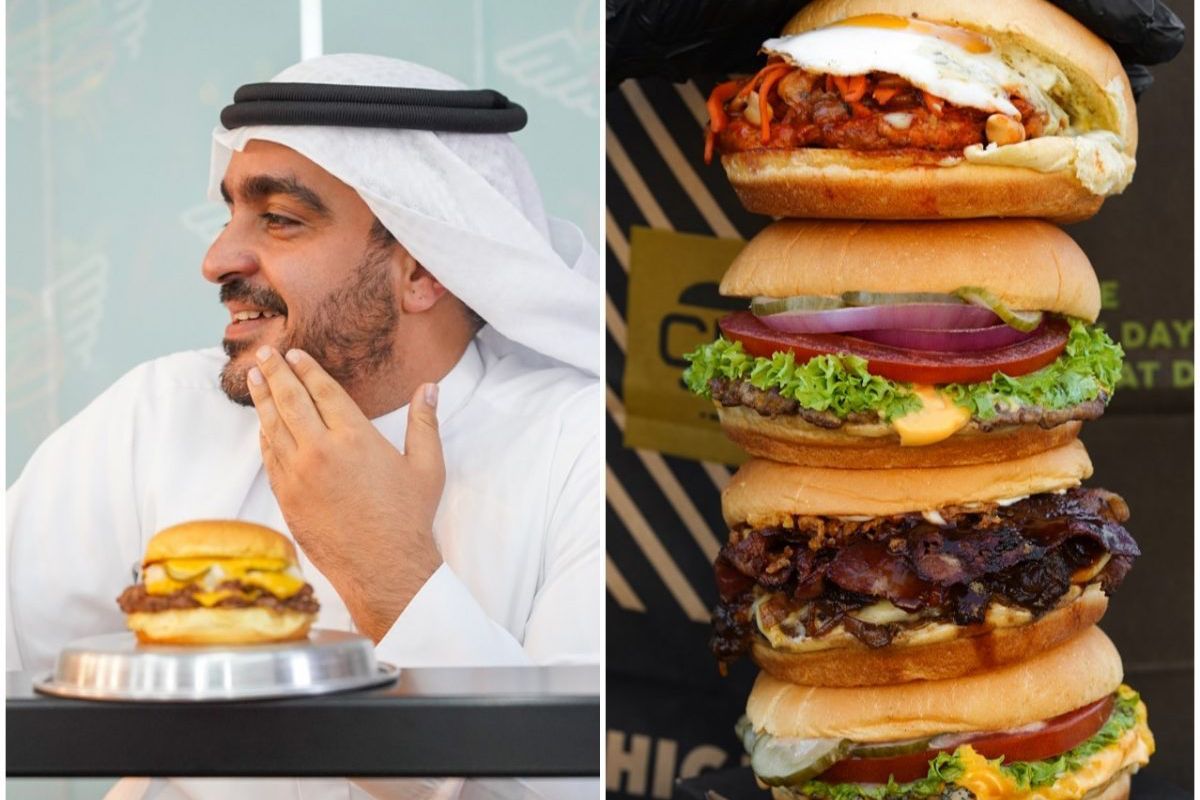 Every Dubai foodie knows and loves High Joint. This award-winning location began as a casual conversation among three Emirati friends and has today evolved into a local institution. The eatery's distinctive take on a patty and a bun has kept it at the top of the culinary game. From the first bite, their delectable burgers will have you floating on cloud nine. The burgers are made with a combination of 100% fresh and antibiotic-free premium quality prime cuts. The High Jamz Burger is a particular favorite, with caramelized and crispy onions, Pepper Jack cheese, beef bacon, and a ranch sauce that complements the wagyu beef patty perfectly.  Get a food high at High Joint.
Location: Multiple, including Al Safa and Motor City
Timings: 07:00 am – 12:00 am
Cost for 2: AED 120
3 Fils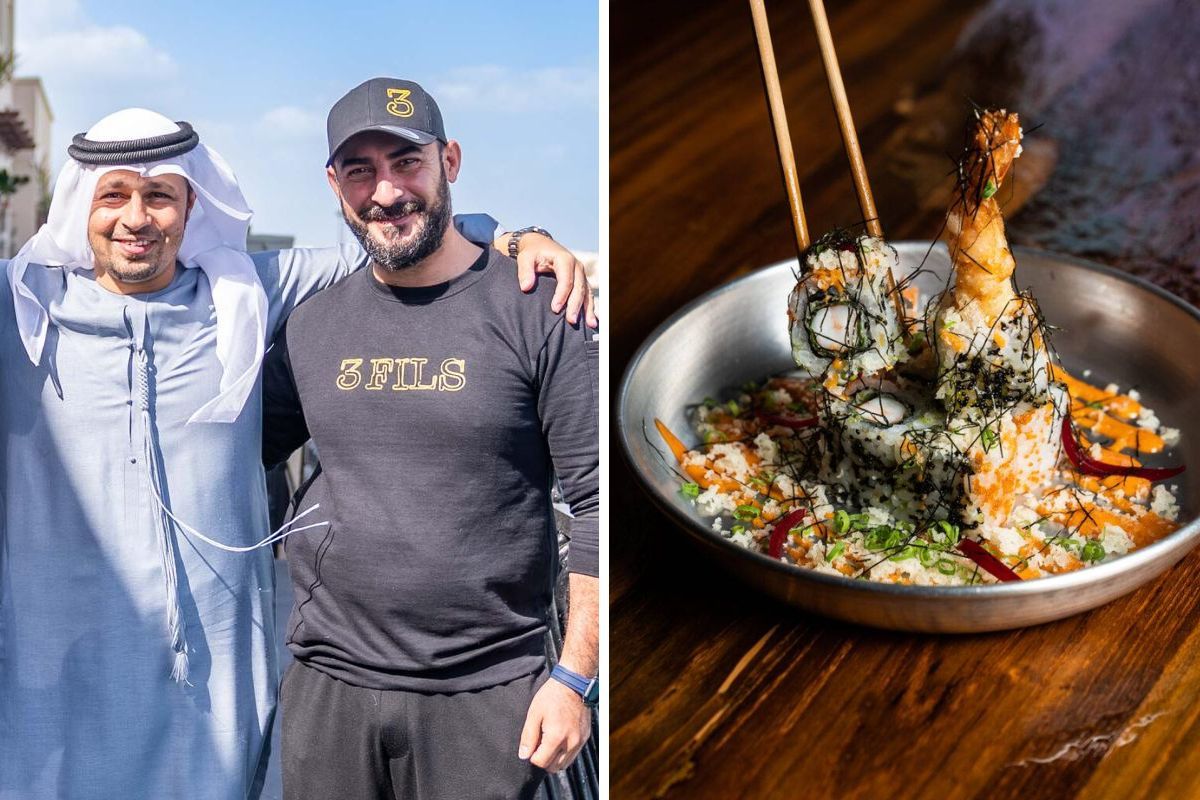 3 Fils, a casual and contemporary restaurant in Dubai's historic Jumeirah Fishing Harbour, was founded in 2016 by Emirati co-founders Abdulhakim and Adnan Ali, with Singaporean chef Akmal Anuar being the genius behind the magnificent menu. This restaurant has been named 'The Best Restaurant in MENA 2022' for its scrumptious Asian fusion dishes and exceptional service style. This beautiful small place is crowded with people who keep returning for more, and it's easy to see why after trying their delicious food.  Their Asian-inspired meals, which include Hokkaido scallops, wagyu truffle burger, spicy beef tartar, and volcano salmon rolls, are popular among many.
Location: Shop 02, Fishing Harbour, Jumeriah 1, Dubai
Timings: 12:00 pm - 12:00 am
Cost for 2: AED 200
Al Fanar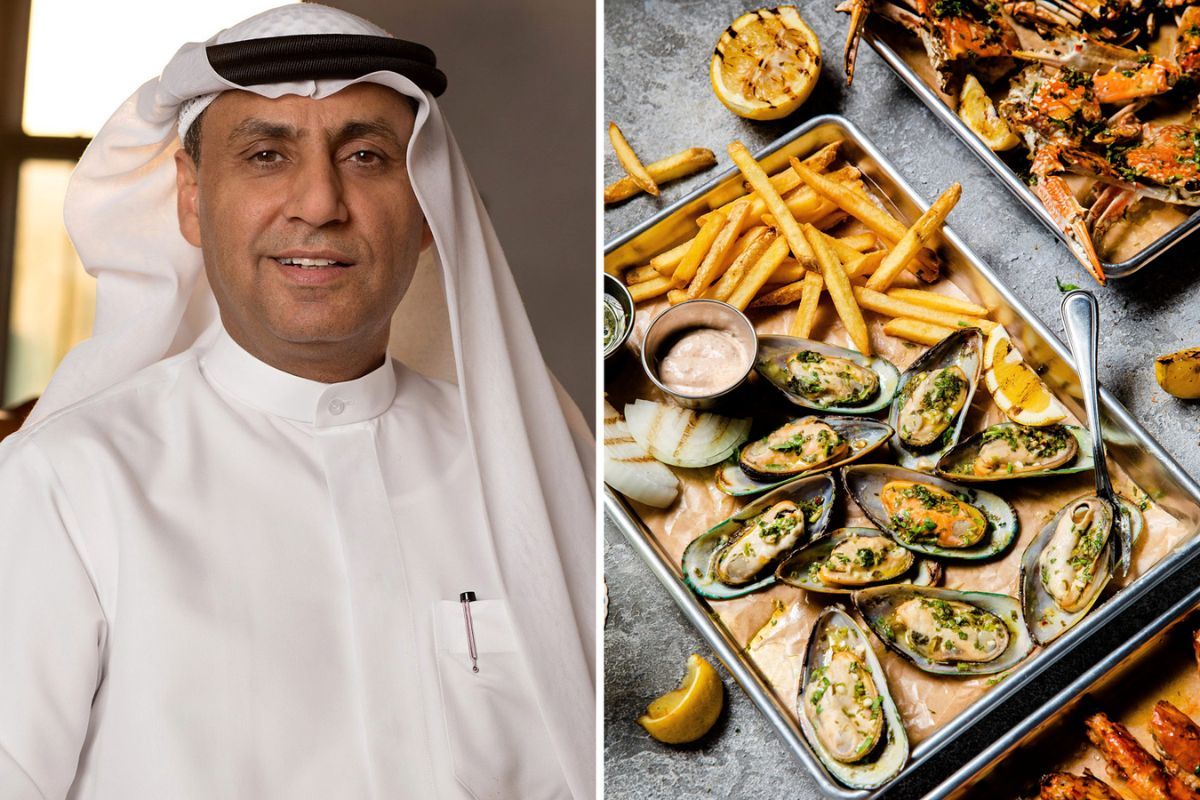 Visit this restaurant for truly authentic Emirati cuisine. With a setting that dates back to 1960s Dubai, owner Hashem Al Marzouqi's goal was to create a restaurant that served as a mini-museum for guests to learn about Emirati culture. If you're seeking for truly traditional Emirati cuisine, Al Fanar Restaurant and Cafe is the place to go. Traditional Emirati cuisine for all occasions, such as Emirati pancakes, chicken or lamb machboos, and classic desserts flavored with dates, saffron, and cardamom, can all be found here. Their Salmon Biryani, Mutton Machboos, Chebab and Vimto Cheesecake are a must try!
Location: Multiple locations including Al Seef, Dubai Festival City, Al Barsha
Timings: 10:00 am - 11:00 pm
Cost for 2: AED 225
Logma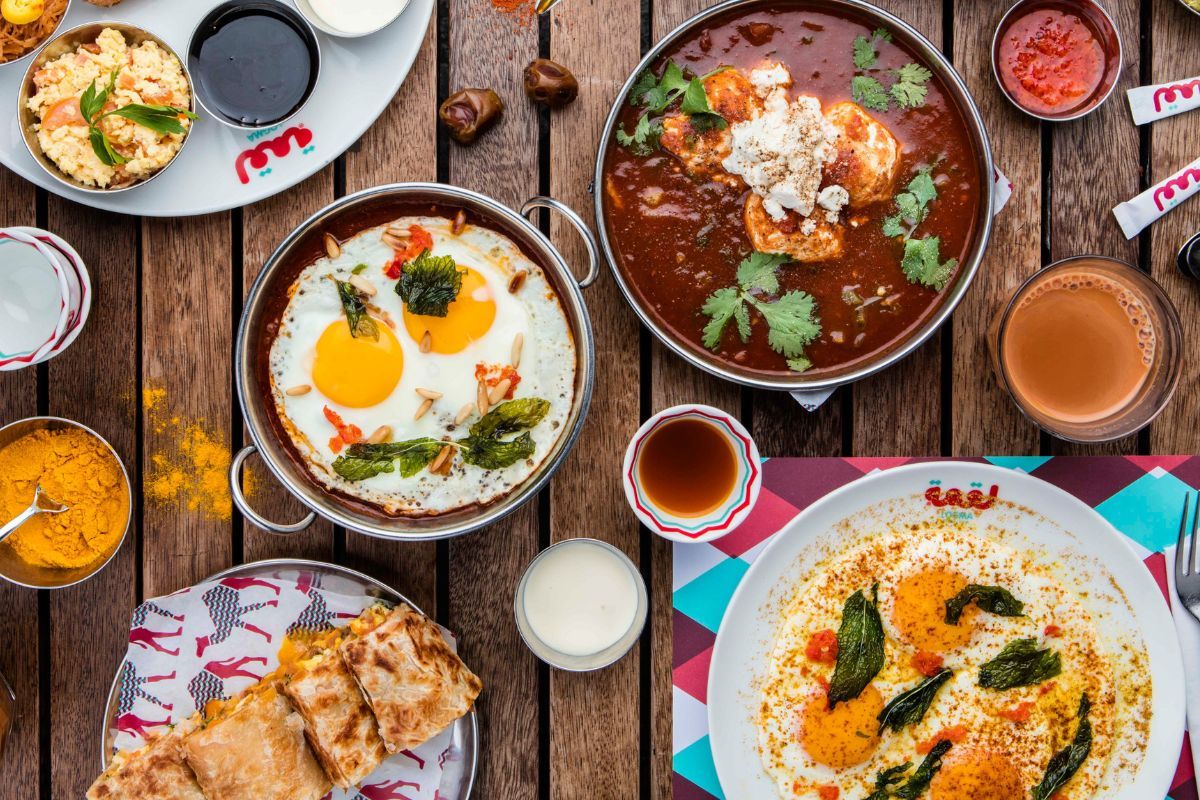 Logma was founded by Emirati Ahmad Rashid and his Lebanese business partner Samer Zayat.  It is an ideal destination for rich Emirati and Khaleeji cuisine, and its urbanized setting, with a warm and sandy facade and décor - which adds to the experience. The café serves fresh khameers, date puddings, luqaimat, as well as savory rice dishes, sandwiches, and salads, and its customers also includes His Highness Sheikh Hamdan bin Mohammed, Crown Prince of Dubai. Must try dishes include - Samboosa Cheese, Dynamite Shrimps, Logma Burger, Crispy Chicken Sandwich, Machboos Lamb, Logma Chicken Biryani and Saffron Milk Cake.
Location: Dubai Mall, Downtown Dubai
Timings: 10:00 am - 01:00 am
Cost for 2: AED 220
Salt Burger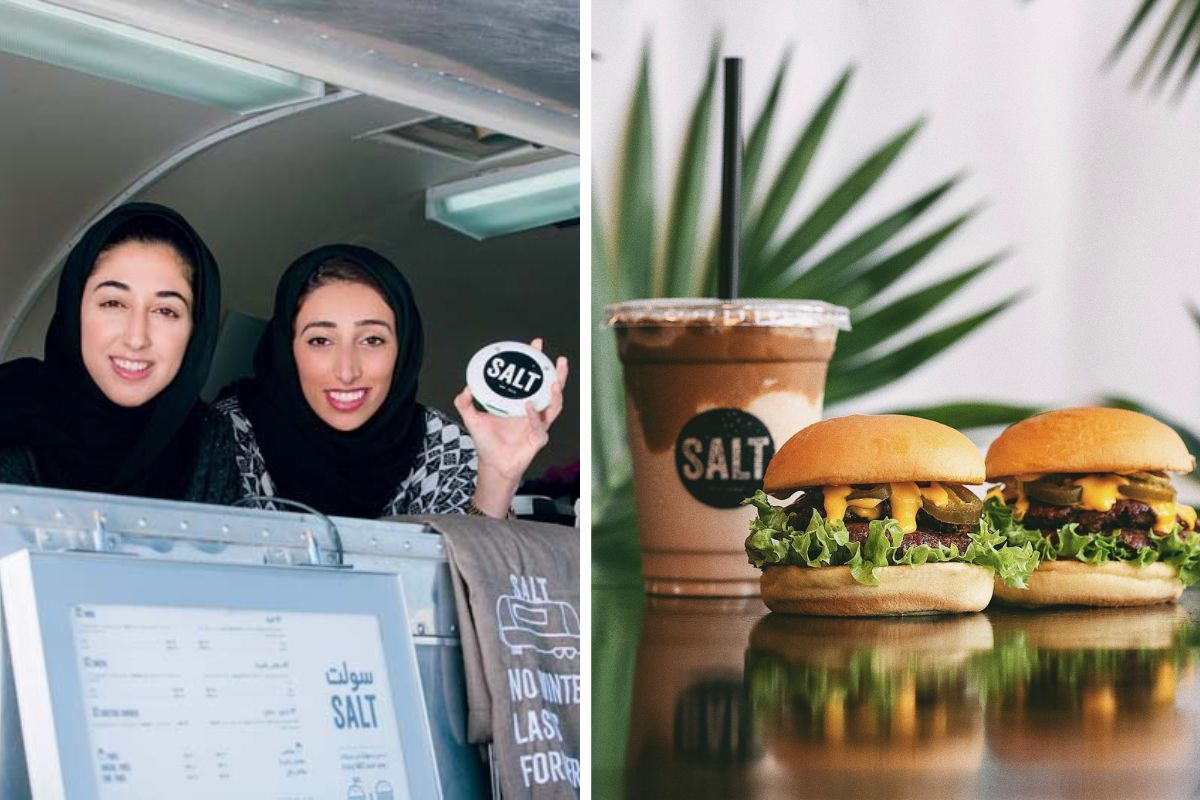 SALT is a popular fast-food restaurant that celebrates how food brings people together. It started out as a food truck and is today the best burger joint in the city. Co-founded by Emirati Amal Al Marri and Saudi Deem Al Bassam who are keen to make a mark on Dubai's culinary scene by serving up a concise, yet highly-irresistible menu that features tasty wagyu beef sliders, a chicken option and fries. There is something for everyone on the menu from delicious croissant sandwiches, to the original X2 SALT, the fastest- moving spicy X2 HOOK and an assortment of drinks and delectable shakes. They also offer vegetarian and gluten- free options. The success of SALT also inspired a sister chain, Parker's, where the Truffle Burger, topped with white cheddar, crisp onion, and ranch, steals the show.
Location: Street 2, Kite Beach, Umm Suqeim.
Timings: 08:00 am to 03:00 am | 05:00 am to 03:00 am (Fri- Sat)
Cost for 2: AED 150  
Read More about - SALT Burger Dubai
She Burger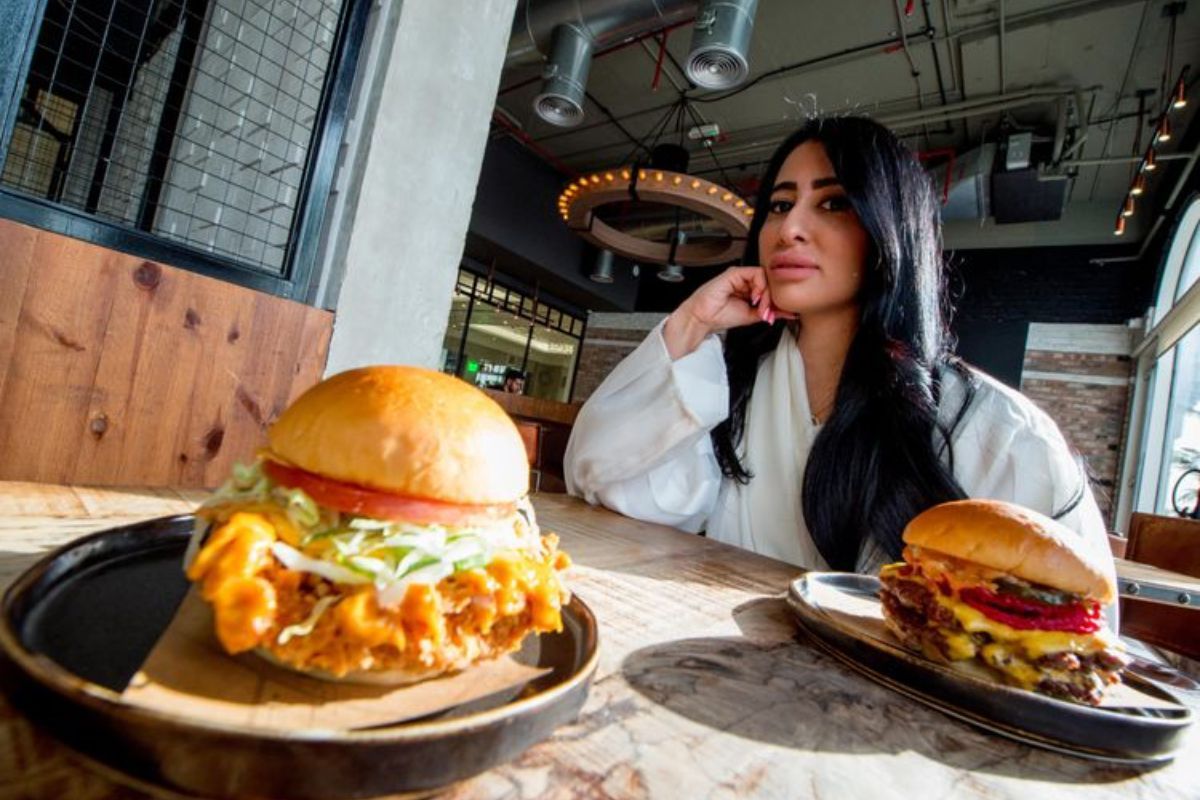 Shaikha Eissa Al Lutfi might have perfected her burger recipe in her own kitchen, but when word got out among loved ones about how scrumptious they were, a homegrown business took off. When it comes to burgers, She Burger keeps it simple, but isn't that sometimes exactly what we need? Their chicken is breaded in a batter made of laban, which gives the burger flavor and keeps it crunchy while stopping it from drying out. It's then sandwiched in a freshly prepared on-site bun and topped with lettuce, tomato, American cheese, and Sante Fe sauce. The end result is seriously tasty, with a spicy edge that will warm your belly without setting it on fire - the perfect medium, in our opinion. She Burger is a low-key spot and one of the top burger spots in Dubai.
Location: Dar Wasl Mall, Al Safa
Timings: 01:00 pm – 11:00 pm
Cost for 2: AED 165
Menagerie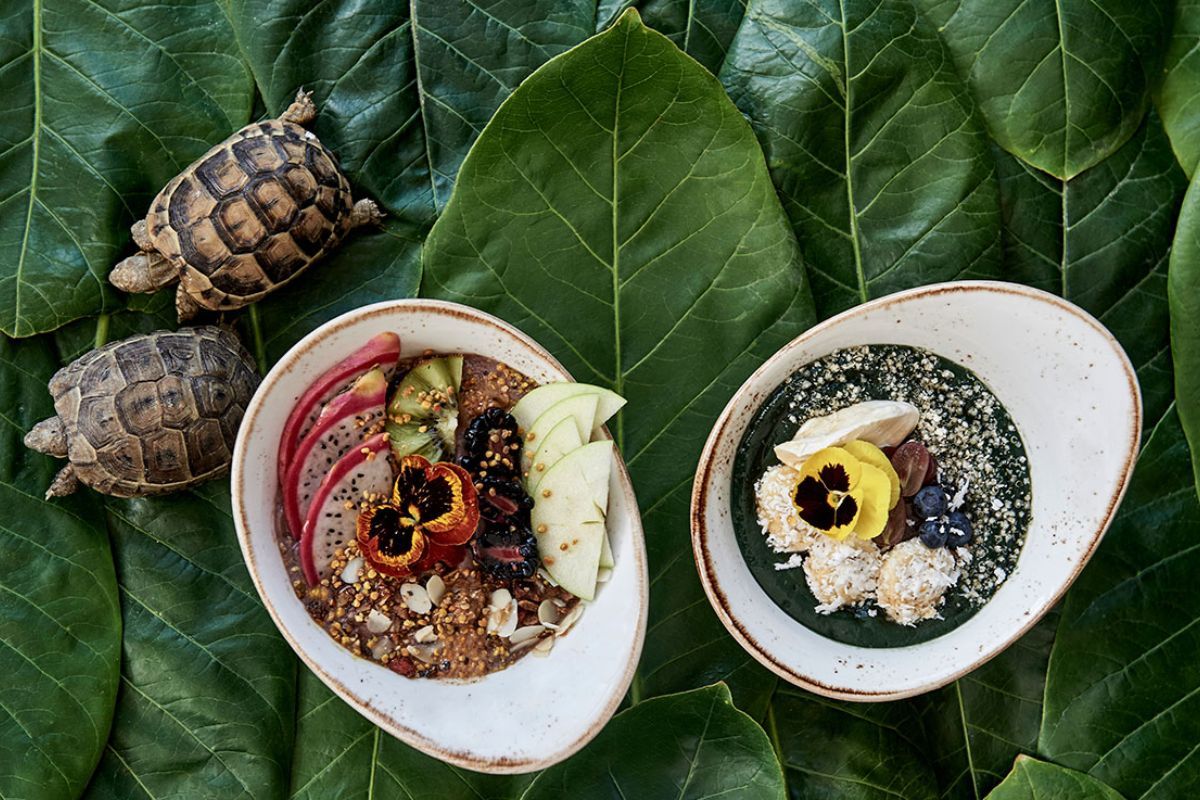 Menagerie, a wholesome eatery founded by Hind Bin Dhaher noted for its astonishingly tasty perspective on healthful food and is run by a team dedicated to nutrition, health, and wellness.  Their menu features a variety of attractively presented items, including wild mushroom and artichoke flatbread, fish with chermoula, buckwheat pancakes, and our personal favorite, rainbow chia parfait. The parfait is made up of vibrant layers of homemade almond milk chia pudding, probiotic-rich cashew yoghurt, tahini mango turmeric custard, and seasonal berry mousse, and it's sprinkled with sugar- and gluten-free gingerbread granola on top! Yum!
Location: Mirdif 45 mall, Mirdif, Dubai
Timings: Sun- Wed 08:00 am - 11:00 pm | Thu- Sat 08:00 am - 11:30 pm
Cost for 2: AED 155
Mamafri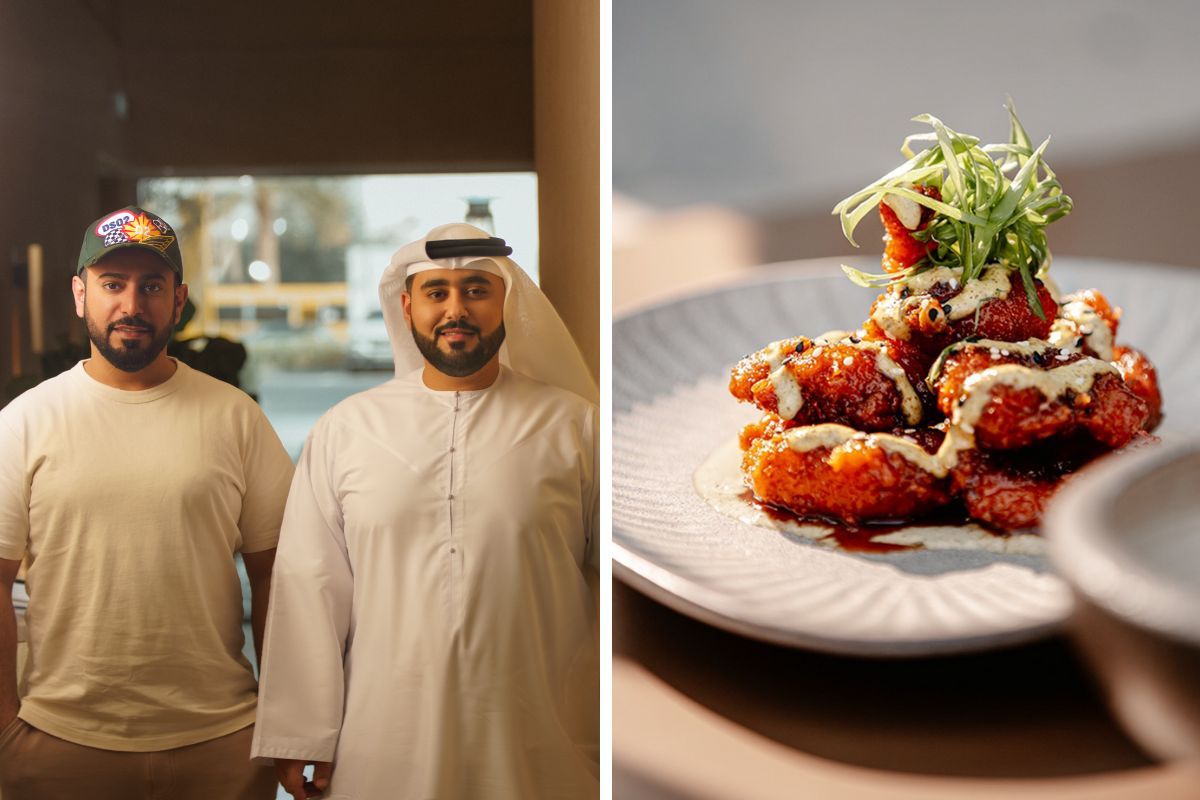 Mamafri was founded by cousins Rashed Belhoul and Saif Al Romaithi out of a shared love of Asian food. It began as a small restaurant with only five tables and has since grown and expanded with more branches over the last few years. This Dubai-born business is now well-known for its sophisticated South-East Asian cuisine. Many people visit this eatery because of the relaxing and soothing atmosphere. Asian meals include hoisin chicken bao buns, katsu ramen, Malaysian veggie curry, and parmesan fries. You cannot miss trying the Asian Buffalo Shrimp, Hoisin Crispy Chicken Bao, Spicy Boy, Korean Wings, Mama's Special Rice, Chicken Tonkatsu and the Kimchi Fried Rice.
Location:  Jumeirah 3, Beach Road, Jumeirah, Dubai
Timings: Thu-Fri 01:00 pm - 02:00 am | Sun-Wed 01:00 pm - 01:00 am
Cost for 2: AED 210
Also Read: