Yoga is a great way to relax and destress. It helps to improve our strength, balance, and flexibility, relax our mind and our body and is good for our mental, physical, and emotional health. In recent years, Yoga has become a way of life and many people have started to meditate to relax their mind and cope with this chaos filled world. Dubai has a variety of Yoga, wellness, and fitness studios and since today, 21st June, 2022 is International Yoga Day, we've formulated a list of the top 10 best yoga studios in Dubai. So, take a deep breath and let's dive in.
1. Zen Yoga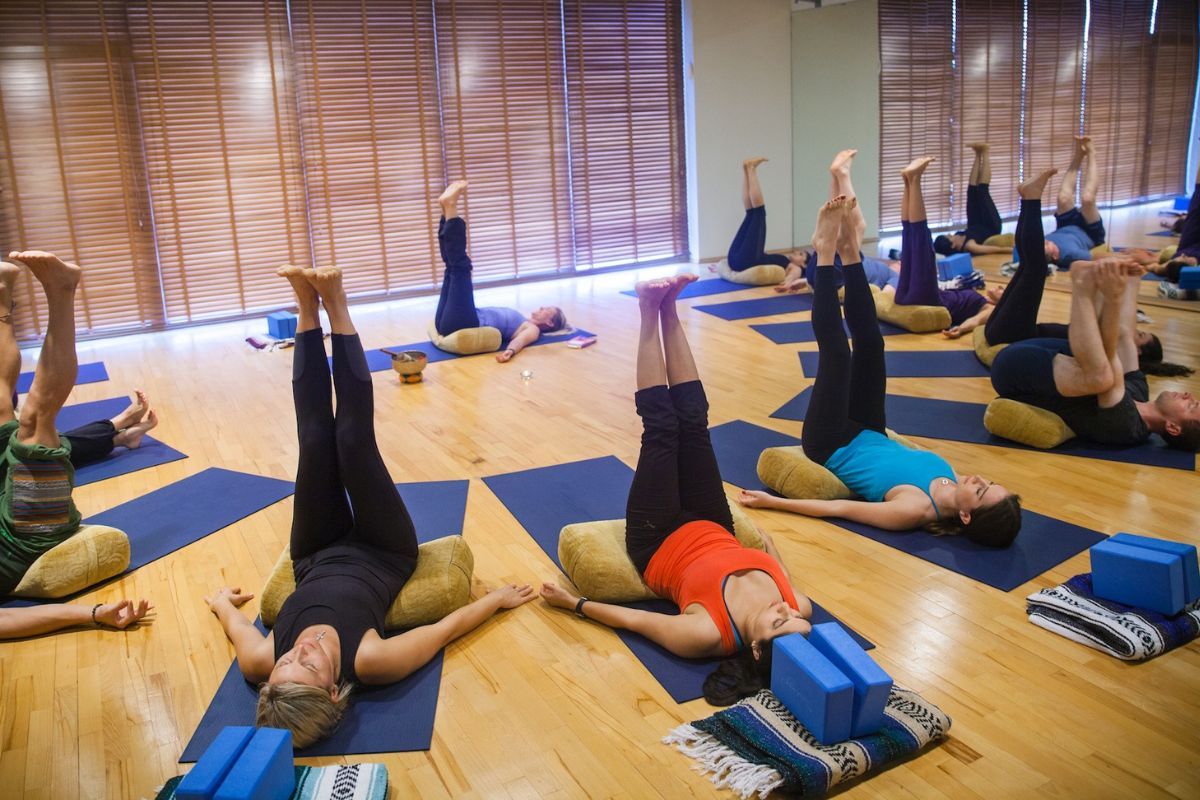 Zen Yoga is one of the first yoga studios to open in Dubai and has a well-established brand in the UAE with a loyal following.  It offers a wide range of yoga classes from Hatha to Vinyasa, Ashtanga to Power Yoga suitable for all levels. It also offers pre- and post-natal classes, classes for kids, and mommy-and-baby sessions. There are two small rooms in the studio and classes during peak times are usually full, so you'll need to book ahead.
To celebrate Yoga Day, Zen Yoga has 15% off on all passes and is valid till June 28th. So, hurry up and get your pass now!
Location: Media City, Umm Sequim, and Jumeriah
Price: Starting from AED 126
Contact: (+971) 4 422 4643 www.yoga.ae
2. Bay Yoga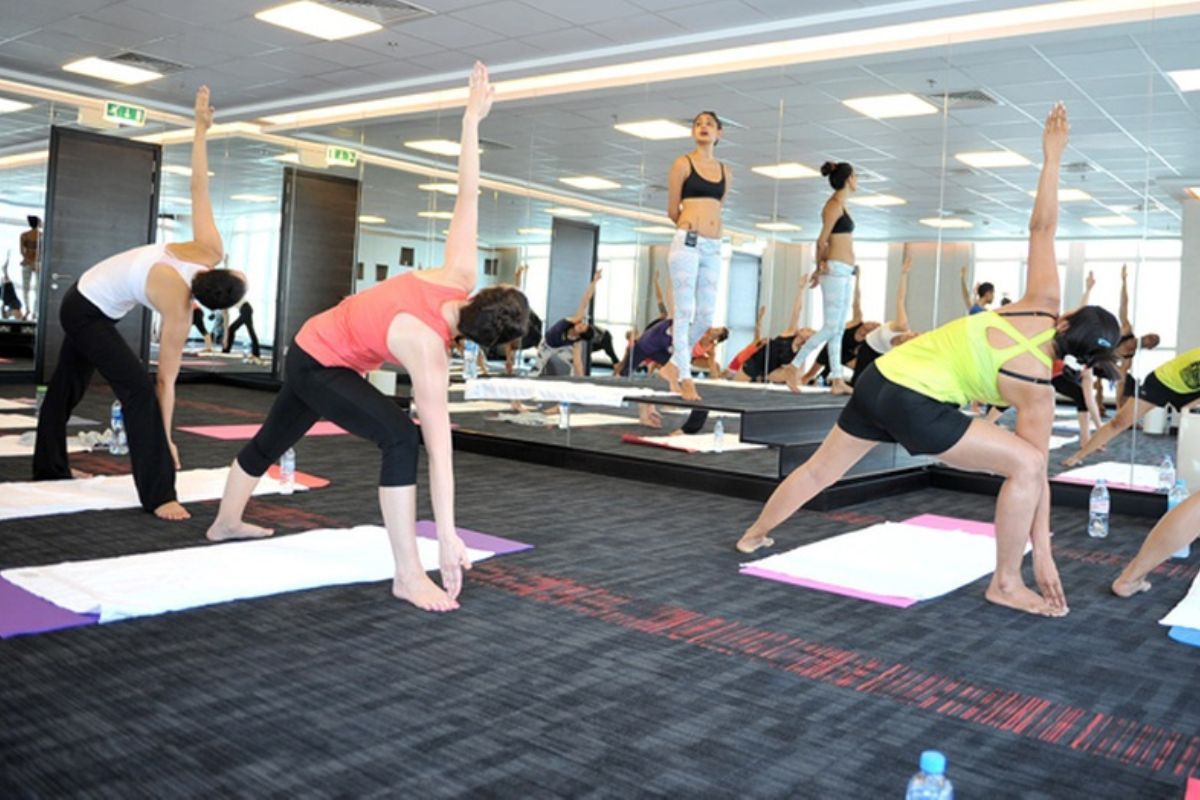 Bay Yoga is home to Dubai's hot yoga and Pilates. It offers a variety of classes and yoga styles, like- Hot Yoga, Bikram / Hot 26, Inferno Hot Pilates, Lagree Megaformer, HIIT, Acro Stretch, Traditional Yoga Styles, Aerials & Healing Classes, though it is mainly known for its Bikram and hot yoga styles. The bay yoga studio takes place in a heated room with the temperature being around 40°C and humidity reaching 40 percent. Your body will be pushed to its limit as you hold each yoga posture with the heat. One thing is for sure, you'll leave this studio feeling a lot sweatier yet fresher than before.
Location: Grosvenor Business Tower, Business Bay
Price: Starting from AED100
Contact: (+971) 4 425 5960 www.bayyoga.ae
3. SEVA Experience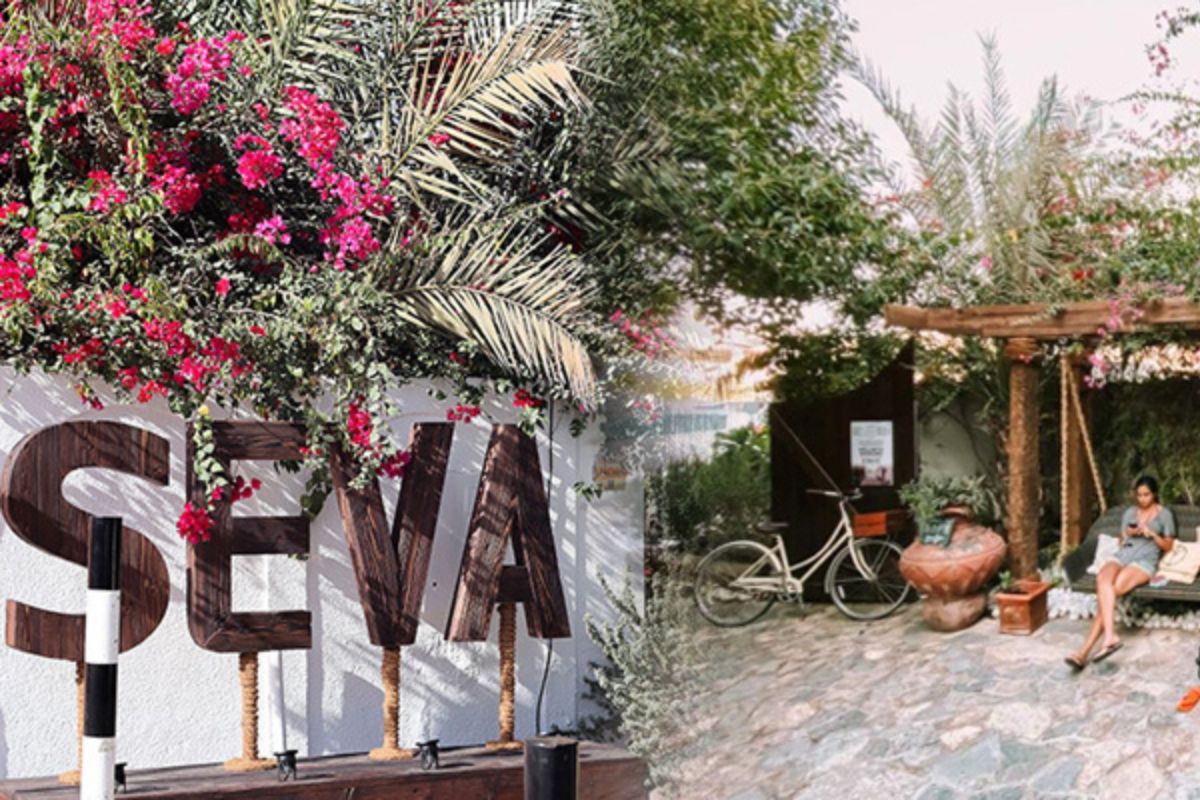 As the name suggests, SEVA experience aims at giving you a spiritual experience of a lifetime. It focuses on the spiritual side of well-being and is all about yoga ranging from- classic Hatha and dynamic Vinyasa to Tantra and Kundalini. They also have reiki, holistic life coaching and chakra reading sessions that take place in their garden deck, rooftop, or studios. Besides, the yoga classes and spiritual healing experiences, they also have the SEVA table, a delicious café filled with vegan and yummy delights like veggie burgers, turmeric smoothies, and pecan and cinnamon cookies. The whole place is so zen that as soon as you enter, you'll feel calm and relaxed.
Location: Jumeirah, Dubai
Price: AED 111 (for starting class)
Contact: (+971) 4 343 6676 www.sevaexperience.com
4. Inspire Yoga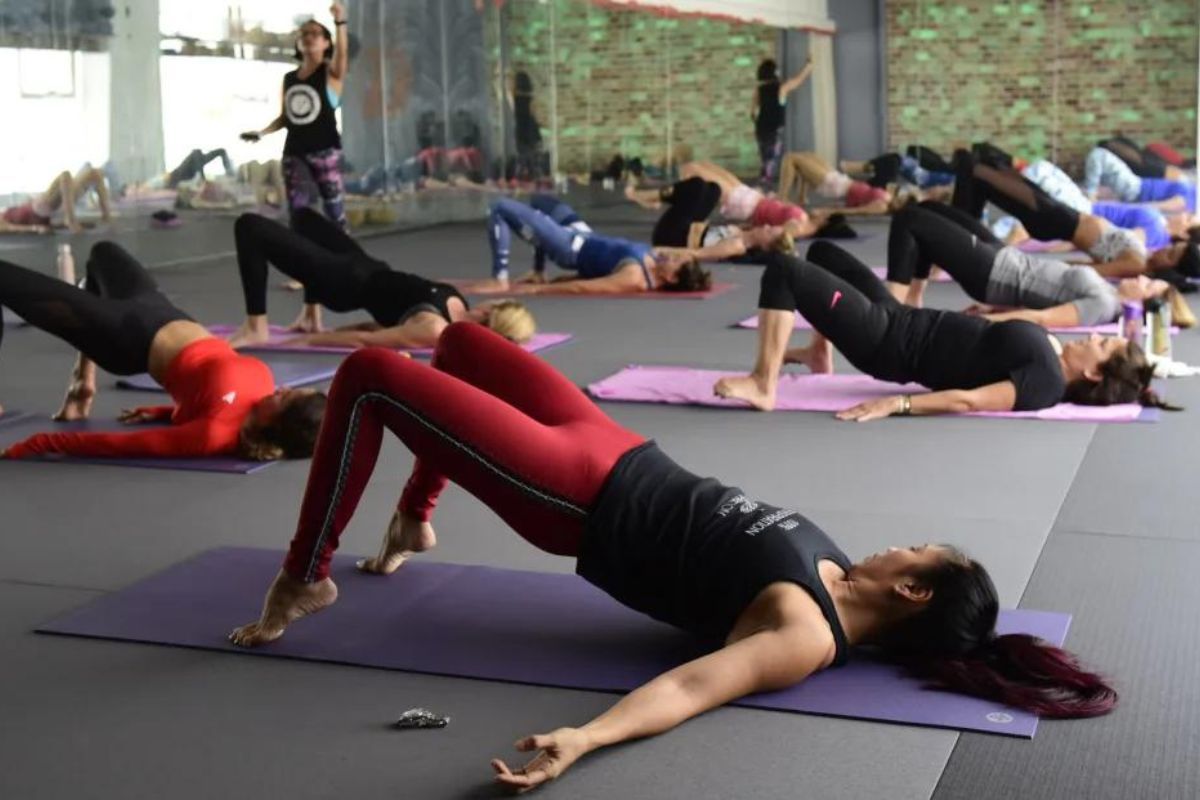 This studio is a one-stop place for all fitness enthusiasts. It has a warm and welcoming vibe and offers everything from yoga to Yoga-inspired Pilates and high-intensity fitness training. It is ideal for those seeking a complete workout experience. They have a variety of heated and non-heated yoga sessions, and even offer yoga classes for kids. Their sessions are ideal for all ages and levels, and they also give personalized fitness training. The studio has two yoga rooms, and each room has a signature landscape mural. They have in person and virtual classes. So, you can either go to the studio or learn from home itself.
Location: Jumeirah 3, Sheikh Zayed Road
Price: First session free, subsequent sessions starting from AED 95
Contact: www.inspiremeyoga.net
5. Trident Wellness Centre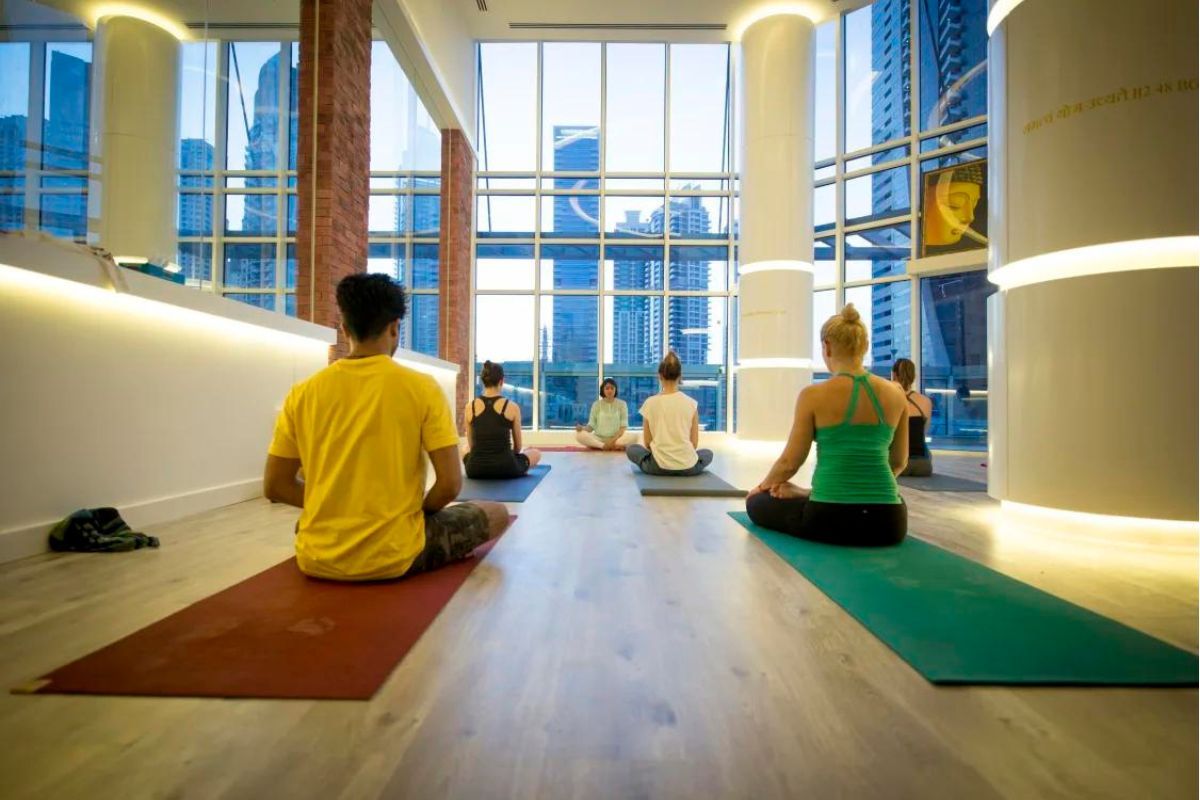 Located at the heart of Dubai Marina, The Trident Wellness Centre is the most popular yoga studio in Dubai and is known for teaching yoga with a fantastic view. It has windows from floor to ceiling that gives you a view overlooking the Marina which makes it a perfect ambience for Yoga. They specialise in classical yoga from a variety of styles such as Iyengar Yoga, Ashtanga Yoga, Sivananda Yoga, Hatha Yoga, Yin Yoga, Power Yoga, and a lot more. They also offer Reiki and Yoga trainer courses.
Celebrating Yoga Day, Trident Wellness Centre has a 35% sale on all classes. So, hurry up and book your class now!
Address: Trident Wellness Centre, Trident Bayside, Dubai
Price: Starting from AED 75 per hour
Contact:(05 5930 6592) http://tridentwellnesscenter.com/demo1/
6. Dryp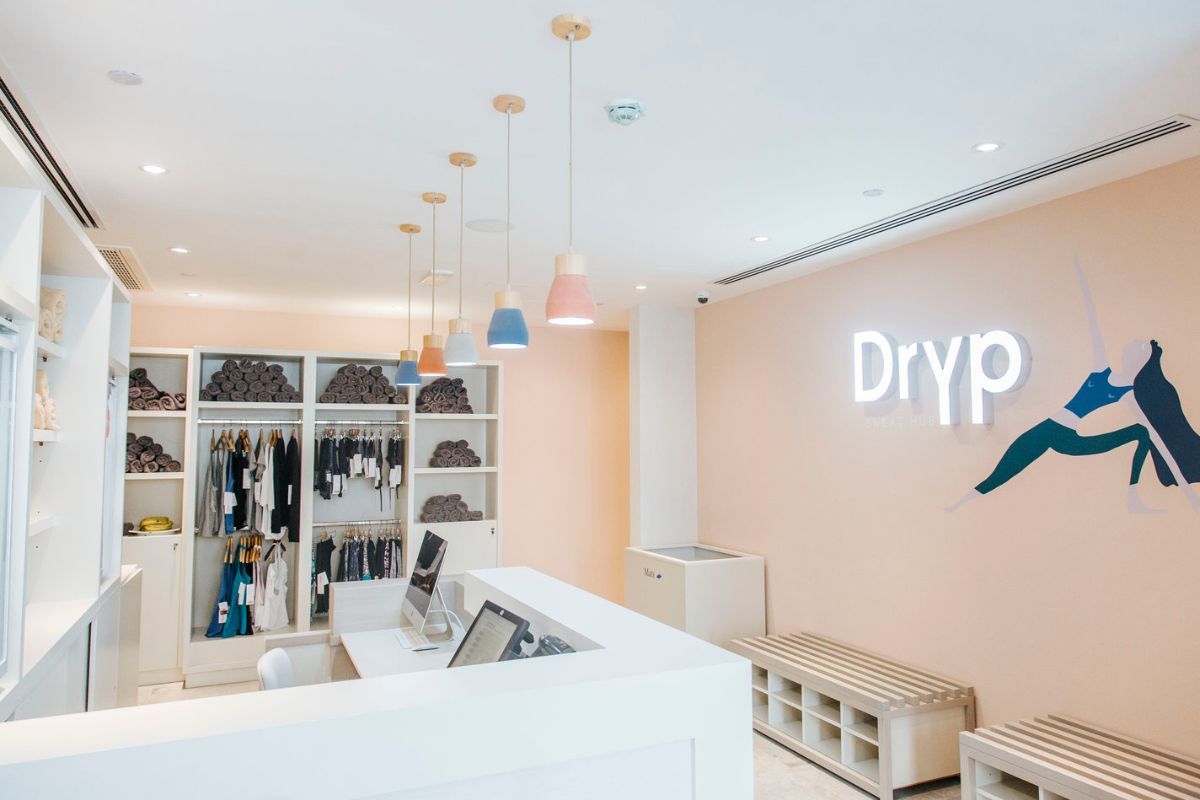 As the name suggests, youll be dripping with sweat when youre at this yoga studio. Dryp is the hottest yoga studio in Dubai that offers all kinds of hot yoga styles and hot fitness classes, in their infrared-heated environment, that is suitable for all age groups. According to them, a heated environment is crucial in achieving a variety of health benefits like detoxification, immune system boost, weight loss, heart health, mental power, glowing skin, and inner healing. They offer hot yoga classes in traditional methods including the Bikram, Yin, and Vinyasa, along with hot fitness classes combining yoga, cardio and free weights - like the Hot Yoga Sculpt and Hot Core Flow.
To celebrate Yoga Day, Dryp is offering a 10% off discount that is valid from today till tomorrow. So, hurry up before it's too late!
Location: Orra Marina Tower, Dubai Marina
Price: From AED 105 per class
Contact:(+971) 4 220 5330 www.dryp.ae
7. Yoga La Vie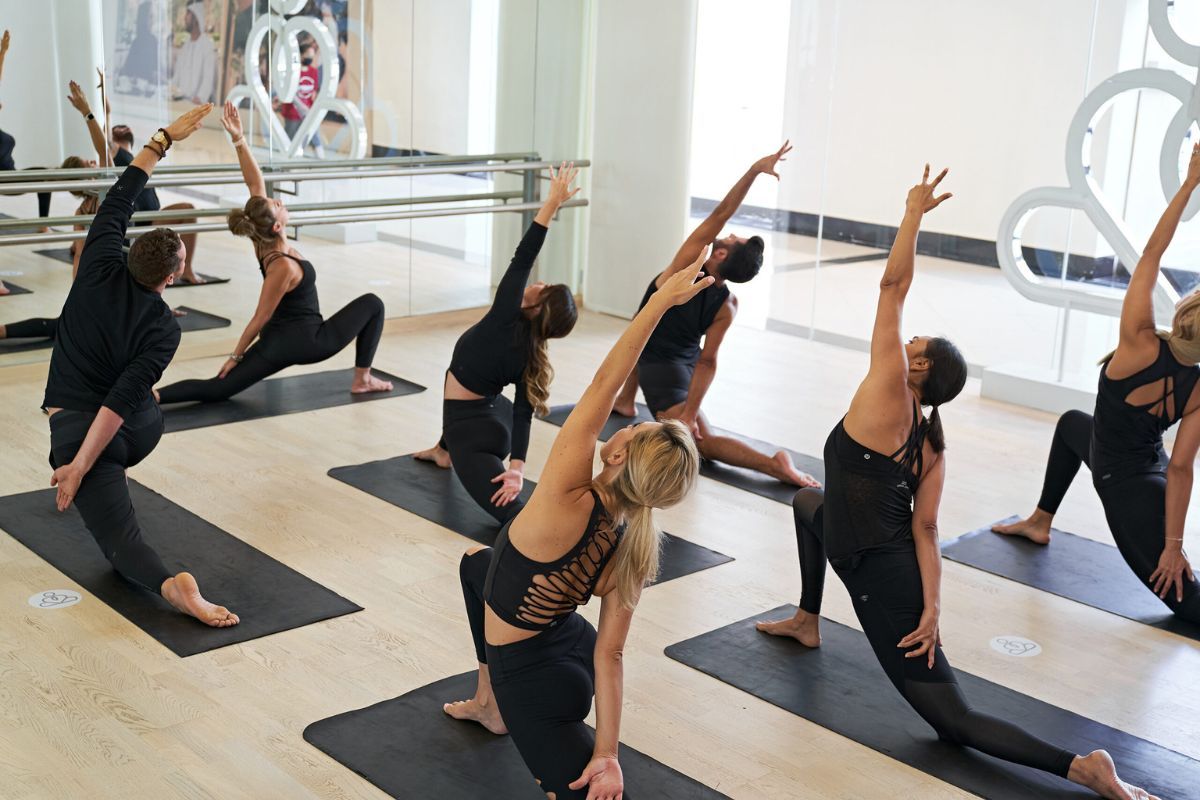 Yoga La Vie is a chic and cosy studio located on The Palm that incorporates an array of wellness-focused fitness sessions to help you look and feel your best. They have yoga classes for both beginner and advanced options on everything from Hatha to Restorative, Yin to Vinyasa. A particular favourite is the Aerial yoga class, where you can hang from the ceiling through a yoga hammock and work through a series of yoga postures. The class concludes with savasana in the hammock for a truly blissful experience of being wrapped in silk, while feeling safe and fully supported.
Location: Building 10, Golden Mile, The Palm
Price: starting from AED 105
Contact: (+971) 4 447 7087 www.yogalaviedubai.com
8. Zoga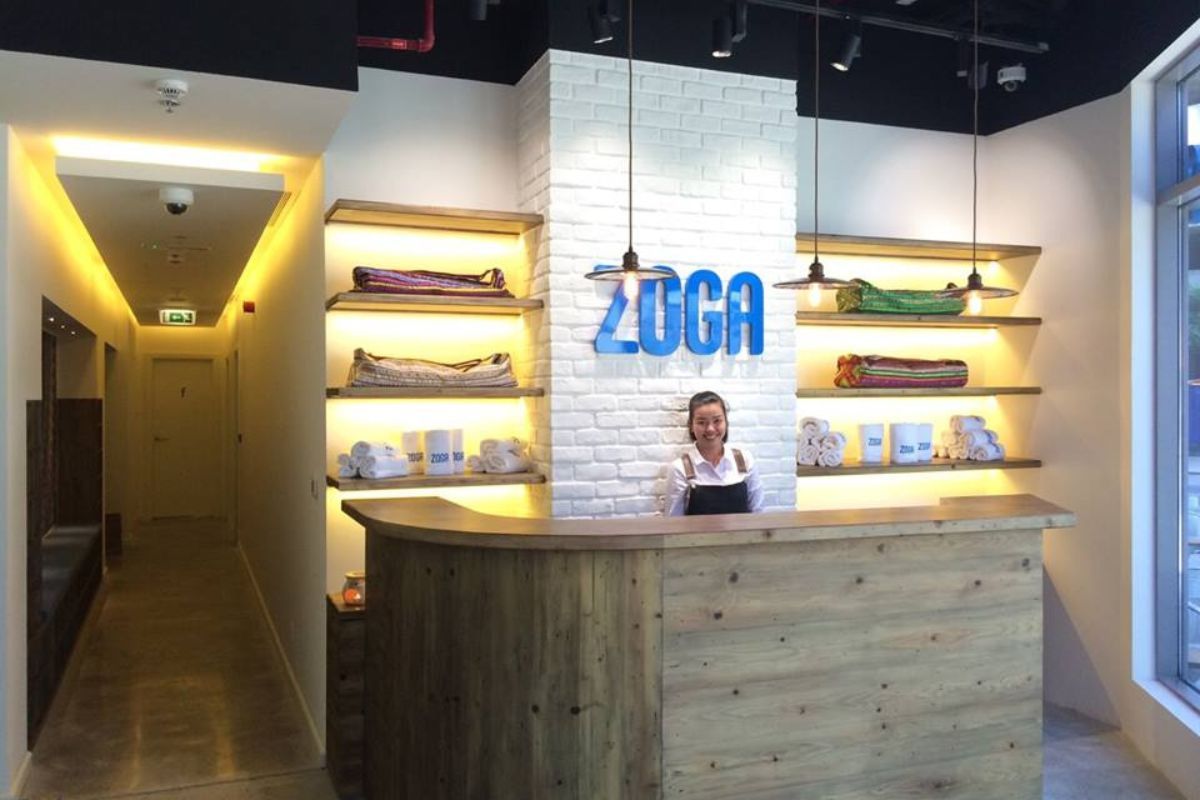 Zoga is more than a yoga studio, it is also a health-conscious café and boutique that caters to the yogi community of Downtown Dubai. It offers over 50 weekly classes across various Yoga styles led by Dubai's most experienced instructors. It has a dynamic brand presence that gives space for a community of likeminded yogis to come together recharge and reconnect. After you're done with a relaxing session of yoga, you'll feel energized by trying the snacks offered in their café. Their juice bar and homemade treats will get the seal of approval from all vegan and non-vegan yogis.
Location: Downtown Dubai
Price: starting from AED 110
Contact: www.zoga.ae
9. Talise Spa Yoga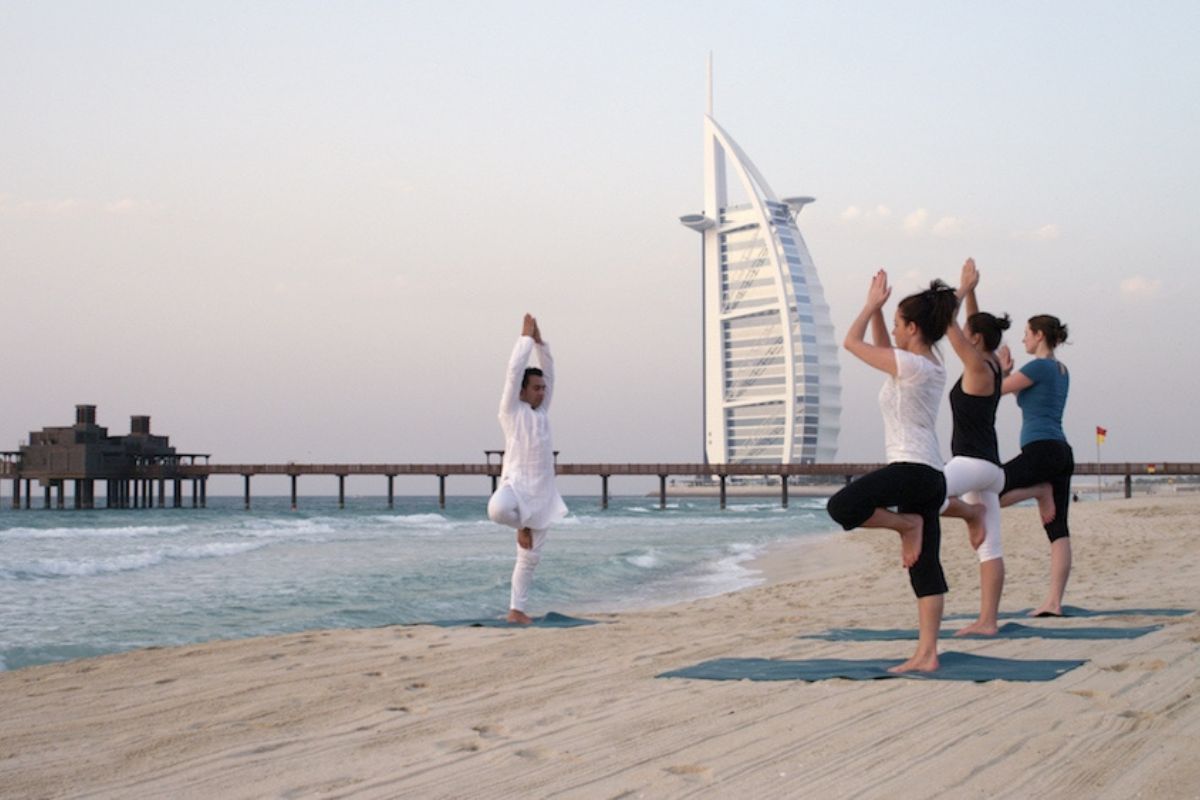 The Talise Spa Madinat is one of the only places in Dubai that offers regular beach yoga classes. A relaxing experience with unparalleled views. They have two types of yoga sessions- Daytime Yoga and Full Moon Yoga. The daytime yoga is a regular yoga session that will strengthen your mind and body and improve your physical coordination. The full moon yoga takes place on the pristine white sands of their private beach. It has a powerful effect on your mood and energy, you get to watch the moon rise over the towers of Jumeirah Al Qasr and let the soothing sounds of the waves relax you.
Location: Madinat Jumeirah
Price: In-house and External guests: AED 120 per person
J Club members: AED 60 per person
Contact: www.jumeirah.com
10.  Ashtanga Yoga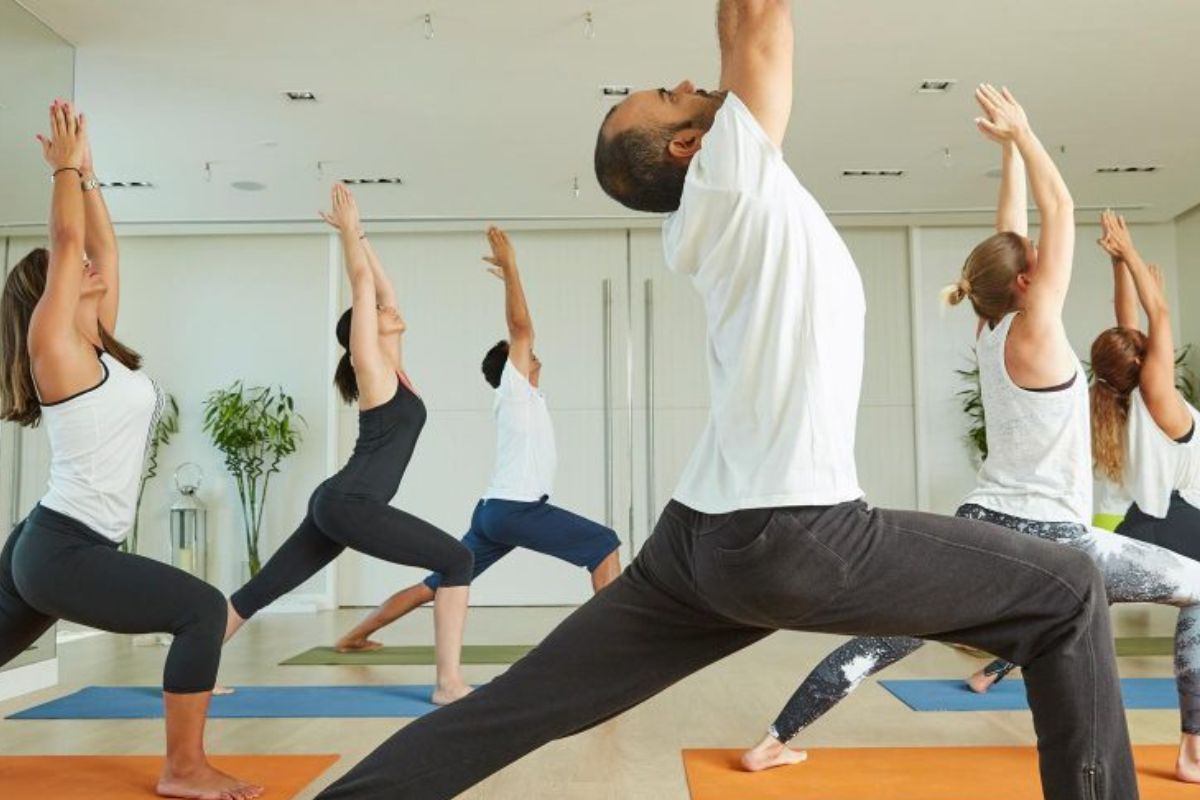 As you can guess by the name, Ashtanga Yoga specializes in Ashtanga yoga, and is the only KPJAYI-authorized yoga school in the UAE. They offer both group classes and private sessions with expert yogis who know all there is to know about Ashtanga. Ashtanga Yoga is a powerful tool for self-transformation and is suitable for all ages, body types and fitness levels. They guarantee that when you're done for the day, you'll leave feeling like a new person, both inside and out.
Their Ashtanga yoga course is starting from September 2022 onwards and they offer an early bid price, so hurry up and register for the class now.
Location: Nilaya House, Al Quoz
Price: early bird pricing AED1950 until June 30 later AED2500
Contact:(+971) 52 842 1601 www.ashtangayogadubai.com