Arya Insurance Brokerage Co. (LLC), subsidiary of Bayzat Holding Limited, is an ISO 9001 Certified Company by TUV Germany which operates as an insurance brokerage and risk management company in the Middle East since 1988. Aftab Hasan, CEO of AIBC, gives insights into the company.
Which industry does your business belong to?
Insurance.
What is your business type?
Services.
How old is your business?
More than 25 years.
Who are your customers?
Both B2B and B2C.
How did you initially come up with the idea or concept for the business?
Arya Insurance Brokerage Co. (LLC) was established replacing the name of Secure Insurance Services which was operating as an insurance consultancy firm since September 1988. It was founded by Mr. Abbas Bolurfrushan, a former insurance executive who has worked in his initial days with global insurance brokerage houses. Mr. Abbas is one of the highly respected professional from the group of insurance specialists and a well-known figure from the insurance industry.
Tell us about some of the major turning points in the history of your business.
In 2017 Arya Insurance was acquired by Bayzat Holding Limited ("Bayzat") in compliance with the laws of the UAE Insurance Authority to form the fastest-growing vertically integrated online insurance brokerage firm in the region. Since then we grew by over 350% for last three consecutive years, while maintaining our steady growth rate throughout the region. Bayzat is a technology company providing insurance and HR solutions. We are the UAE's leading health insurance online platform, which enables individuals and companies to compare, buy, and use their health insurance digitally fully atomized in terms of service.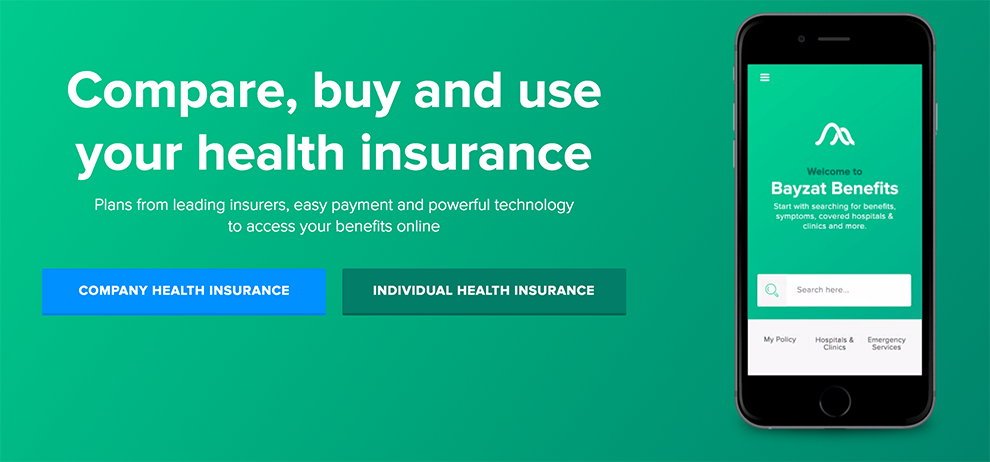 What made you choose Dubai as a location to setup your business?
UAE as a country has a very strategic location in the Gulf and therefore part of the fortune of Dubai is related to its proximity to some of the fastest-growing economies in the world, basically China and India. So, an advantageous geographical location helps this region to take a prominent position in the global logistics & trade network, and therefore today it is one of the critical nodes in the world's supply chain industry. Actually, Dubai follows the basic drivers of competitiveness of a nation or an industry which is crucial for success. It, in fact, includes not only industries but also trends in related sectors, clusters and markets, associations, and supportive governmental organizations. There are some main factors & KPI's to understand in this regard: highly developed finance, insurance, construction, tourism, a substantial increase of FDI, rise in local capital markets, cluster associations, Industrial development, and rapid growth in trade. The UAE government always attempts to facilitate interactions between the government and the business sector. These are some of the factors considered to choose Dubai as an ideal location to setup our business.
Finally, what sets your business apart from the competition?
Bayzat is a free online platform designed to help companies manage and automate HR administration, payroll, and health insurance, significantly streamlining processes for HR and finance teams. We help companies save time and money by surprising their employees with a modern benefits experience. Being insured is one thing and the ability to use your health insurance is another. Bayzat is redefining the traditional employee experience through InsurTech solutions. Admins can make instant additions and deletions so that there are no gaps in cover. Through the app, employees can submit claims and get approvals in real time. The Bayzat app provides your employees with unprecedented access to their health insurance policy. Employees can learn about which hospitals and clinics are within their network, search for symptoms and access their policy coverage and exclusions anytime, anywhere. Employees can also take advantage of our Doctor Bookings feature, which enables users to book doctor appointments directly within the Bayzat app. With Bayzat health insurance, you get the peace of mind that employee wellbeing is well taken care of. Earlier this year, Bayzat has launched its own fintech products including Early-Pay on its platform to give employees unique benefits that may not be otherwise accessible to them given the size of their companies.
Since the start of 2019, Arya Insurance's new monthly bookings have increased tenfold and this has enabled exponential growth in 2020. Although as a traditional insurance brokerage house we are a composite insurance intermediary handling all class of insurance of our client whereas we are proud to be associated with large corporates, SME's and managing few known commercial complex, residential & office towers as well as a chain of five-star hotels spread from the mainland to palm island in Dubai.
Can you name some of your clients?
Some of our clients include Dubai Multi Commodity Centre (DMCC), Dubai Maritime City Authority (DMCA), General Electric, Fetcher, Deliveroo, Mumzworld, Saudi Arabian Airlines, Cloisall Co., Subway, Windies, Delta Partners, Al Tamimi Investments, Greenstone Equity Partners, Property Finder, Big Bus Tour, Diebold Nixdorf, Manoushe Street, Mubadala, Etc.
What service(s) or product(s) do you offer/manufacture?
As Insurance Broker or advisor to the policy holders, our objective is to represent the insurance interests of our valuable client comprehensively in all segments. We work closely in association with Insurer from local, regional, and international market providing a comprehensive product range which includes but are limited to the following: Fire, Property All Risks, Business Interruption, Motor Vehicles, Burglary, Cargo, Marine Hull, P & I, Energy & Power, Aviation, Pleasure Craft, Goods-in-Transit, Yacht, Aviation (Aircraft Insurance), Workmen's Compensation, Employer's Liability, Fidelity Guarantee, Householder's Comprehensive, Travel, Contractors' All Risks, Erection All Risks, Machinery Insurance, Life (Group & Individual), Medical (Group & Individual), Contingency or Cancellation Cover for events and functions, Professional Indemnity Cover for Engineers and Consultants (Construction), Medical Malpractice Cover for – Medical practitioners, Doctors, Clinics, Hospitals, etc., Hotel Plus - multiline umbrella protection for hoteliers, Trade Credit Insurance, Credit Shield insurance for Credit Cardholders of financial institutions, Credit Life for Bank Borrowers Bid Bond / Performance Bond Insurance for Contractors or Consultants, D&O Insurance and Cyber Liability Insurance.
What are the key strengths of your products/services?
Service starts with listening: We take the time to understand the requirements of our clients so that to design a program that fits their needs, we then aggressively negotiate coverage and implement a service plan. We keep the same dedicated service team throughout the entire process which allows us to anticipate the needs of our clients in order to create accountability.
It's all about you: As a professionally owned company all our associates focus solely on our clientele need whether personal, small, medium, or large corporate houses.
Long-term thinking: Clients stay with us based on our expertise, creative solutions, seamless global resources, and outstanding service. Our client retention rate of 95 percent reiterates our commitment to each and every client.
Are there any exclusive products/services that you offer (not offered anywhere else in Dubai)?
Arya Insurance has been phenomenally successful in providing a world-class customer experience for all our clients and contributing to innovation in the UAE insurance sector. We share a passion and are on a mission to bring the UAE health insurance industry to the next level via innovation, digitalization and automization. We have built purposeful experiences that simplify and empower lives of individuals. Our medical insurance portfolio grew threefold to reach AED 220 million in medical insurance premiums alone. Today, we have over 1,000 corporate customers representing around 60,000 insured lives.
Can you share some of your products and pricing?
We can't provide any pricelist as we are not a trading company and being an insurance intermediary, we assess all risk differently whether individual, SME's or large corporate's based on their insurance needs and requirements.
What are the best ways for your customers to contact your company?
Via Email aftab@aryainsurance.com, Website www.aryainsurance.com, Phone +97144233817 & Visiting Office at 9th Floor, Office 902, Control Tower, Motor City, Dubai, United Arab Emirates.
You can find us here - http://www.aryainsurance.com and http://www.bayzat.com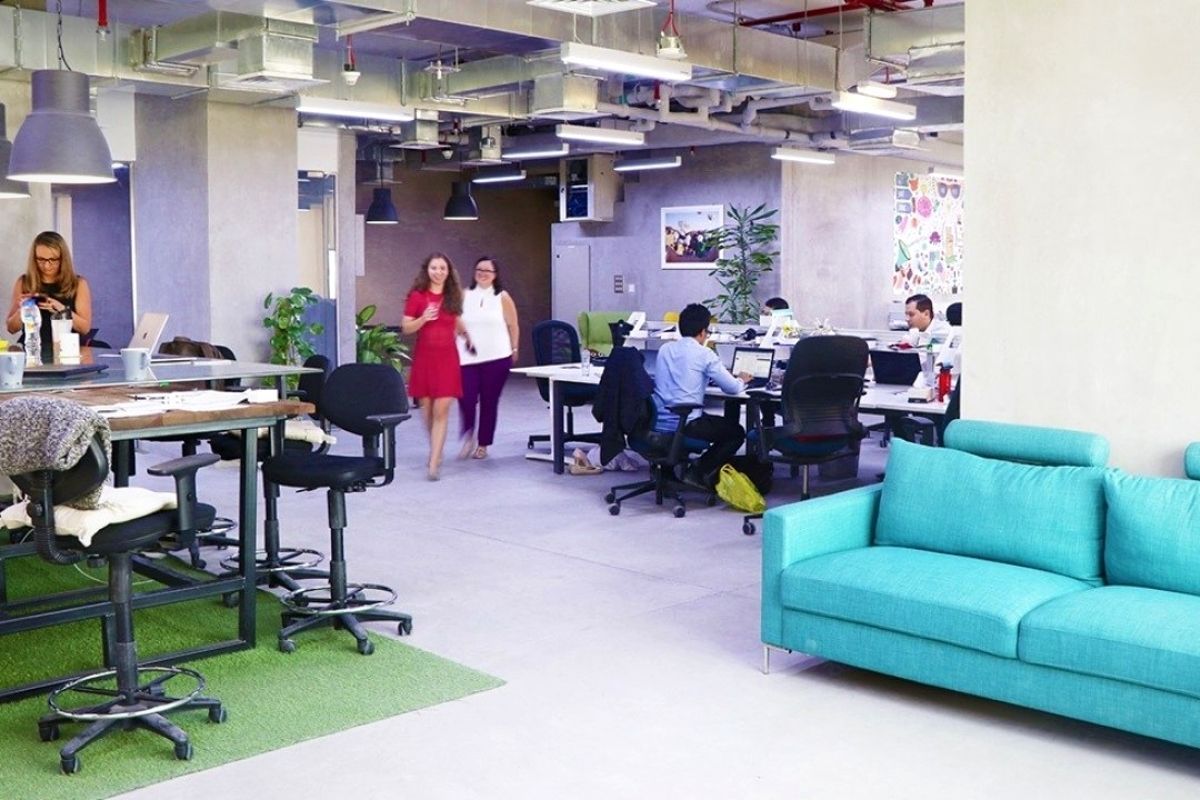 Is there anything else you want to convey to your potential customers?
I would like to share below measures put in place by Arya Insurance Brokerage Co. (AIBC) team to support all insurance requirements of our clients during these difficult times. The objective was to ensure the safety of employees and external partners to protect customers and stakeholders and ensure continuity of business. We have got a very robust infrastructure at AIBC.Thanks to our parent company Bayzat Holding Limited (Bayzat). In the last few years, we have not only invested in technology, but also in processes control which allows us to keep afloat in this type of war like situation which has brought the whole world to a grinding halt. The investments in technology, processes and having a dedicated team of specialists all played a crucial role in responding to COVID-19. We have established a crisis management team in our organization which has been activated to respond to all the queries & requests related to the COVID-19 situation and act accordingly. Measures are always in line with the provisions of the UAE official authorities and stakeholders. We work to protect our employees minimizing any risk that could affect their or others health. We aim to minimize business impact, avoiding postponements and cancellations as much as we can by applying alternative methods & techniques to serve the ongoing needs of our valued clients. We are providing constant guidance on how to operate to fulfil our clients requirements during this unprecedented deadly COVID-19 outbreak. To be cautious and in line with the government recommendations, all our employees are working from home, we have stopped all physical meetings, using online communication and collaboration tools such as Microsoft Teams, Zoom & Skype etc. This will continue for the time being until we resume our work fully from office. We are doing everything possible to ensure that all our team members and external partners comply with the above measures, through timely and regular communications. Our teams are constantly monitoring and adjusting strategy for not only our own organization, but for all our clients.
Arya Insurance Brokerage Co. (Bayzat) is committed to providing the best service to its customers on a continual basis and will continue strive for this, while respecting the situation we are experiencing. There are not many things that teach us resilience like the fundraising experience of Bayzat. Having great shareholders helped Bayzat to attract other great shareholders. At the end of the day, closing our Series B was just really hard work, determination - and a lot of luck of our founders, partners, and shareholders. We got lucky to be invited by Point 72 Ventures, who have incredible conviction in their view on the future of financial services (which we share). At the same time, Mubadala Capital is passionate about supporting the local ecosystem. Spending most of our lives in the UAE, so their mission really resonated with us and we're delighted to be part of it. We are rebuilding the entire health insurance experience from the ground up so that we can give our customers a better experience at a lower cost. As an insurance broker building a better user experience or giving users a mobile-based platform has been a differentiator. Just before the lockdown, we had a successful $16m Series B fundraise led by Mubadala Capital and Point72 Ventures.