Dubai is culturally diverse in its people and in its food. It has an unbelievably massive variety of cuisines and culinary options. In recent years, Boba Tea has taken Dubai by storm. It has become quite popular and a personal favorite of foodies in Dubai. Bubble Tea is known by many names: bubble tea, pearl milk tea, tapioca tea, or simply 'boba'. This delicious beverage originated in Taiwan during the '80s and has since become a globally loved drink. It may not be for everybody, but the flavors and chewiness of the tapioca pearls is what makes this drink so special. If you love tea and especially boba tea, there many flavors and variations in Dubai you must try if you haven't already.
Here are the best bubble tea joints in Dubai:
1. Happy lemon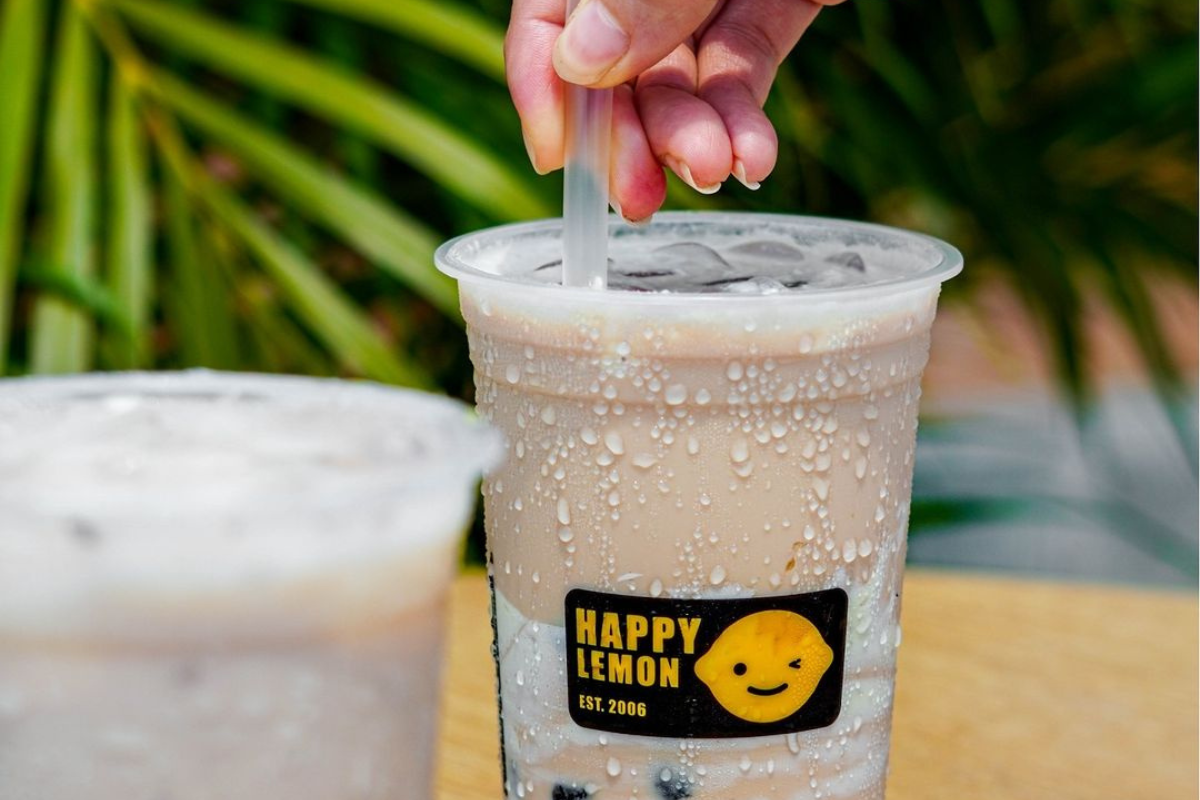 Happy Lemon's bubble tea comes in a variety of flavors and toppings, so there's something for everyone! Bubble milk tea with pearl or puff cream and roasted boba milk tea are two flavors to try. The Bubble Milk Tea Big Full, made with pudding, bubble, and lychee jelly, is another classic to try. Aside from bubble tea, they also serve flavored tea, mojitos, slushies, and lattes. Bubble waffle, Lava Cheese Tart, Portuguese Egg Tart, Japanese cake rolls, Chiffon Cakes, Memo Pancakes, and Japanese cheese cakes are among the sweet and savory munch items on their menu.
Location: BurJuman Centre, Mankhool, Dubai
Opening hours: Daily, 09:00 am – 12:00 am
Average cost for two: AED 40
2. Bubee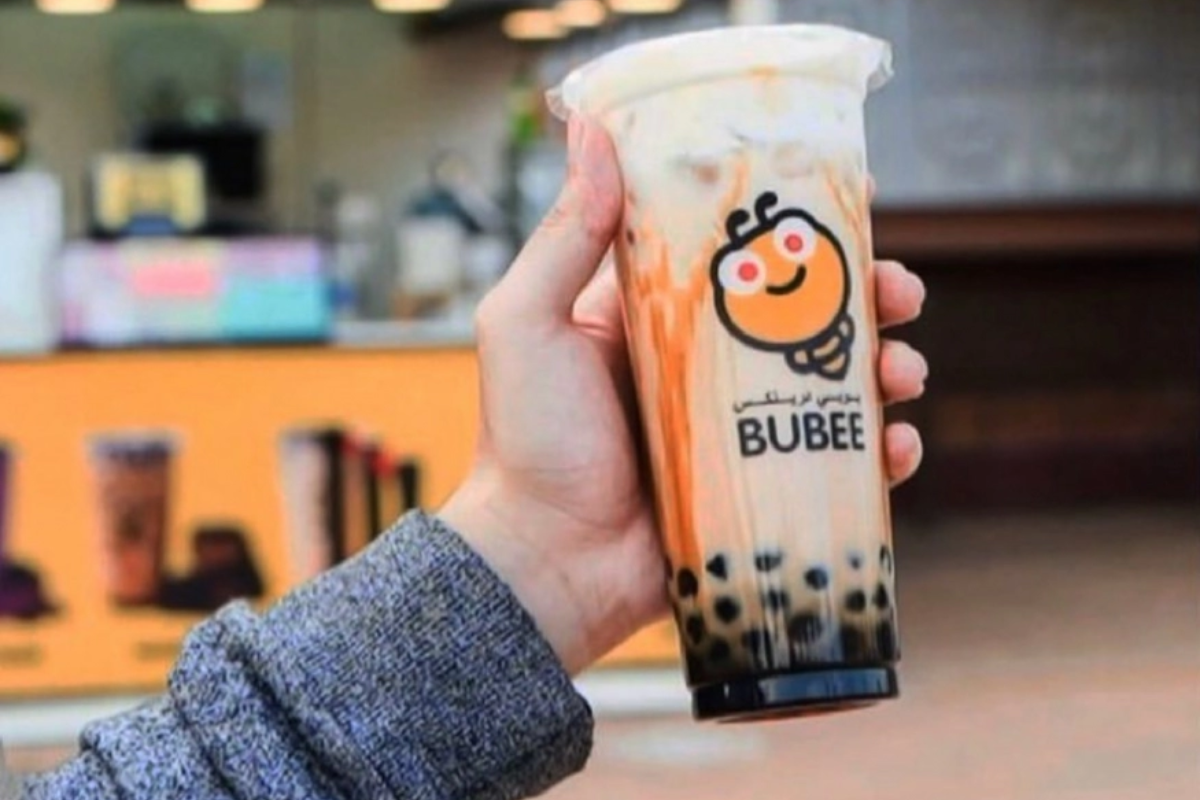 Looking for affordable bubble tea in Dubai? Then this is the place for you! Bubee offers some fantastic milk tea options. The flavors range from the original black tea to Oreo cream cheese. Mango Sago Dessert, Passion Fruit Tea, and Taro Cream Cheese are all must-tries. They even have pudding topping bowls that can be customized to your specifications. The highlight of Bubee is the ability to customize the amount of sugar you want from regular, less, or no sugar, as well as add more or other toppings besides Tapioca pearls and choose whether you want regular, less, or no ice in your drink. Isn't that incredible?
Location: Multiple locations including Al Rigga, Al Barsha, and Ibn Battuta Mall
Timings: 08:00 am – 12:30 am
Average cost for two: AED 30
3. Booba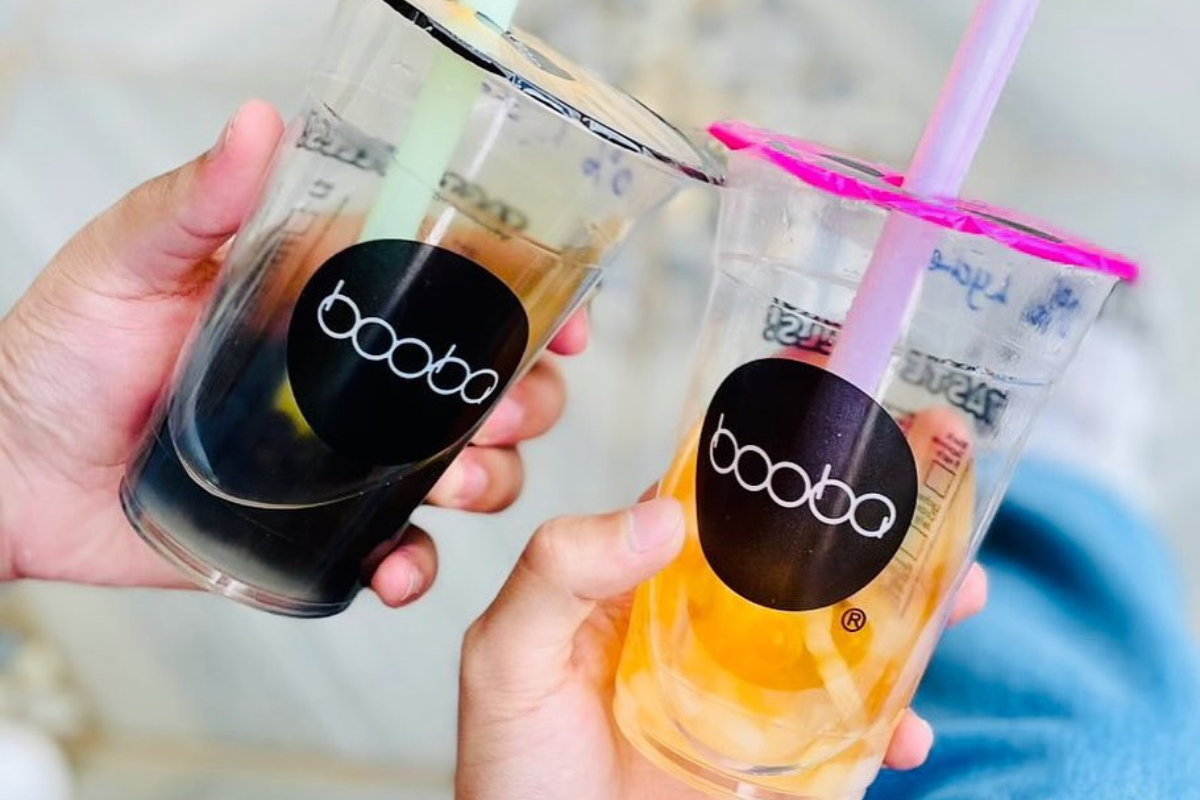 Looking for a variety of cool bubble tea? Go to Booba, one of the best places in Dubai to get bubble tea. With nearly a hundred different drinks on their menu, Booba never runs out of options. This variety extends to their bright and colorful bubble teas, which can be customized with your favorite flavor and toppings. Booba offers bubble juice tea, booba coffees, booba shakes, and smoothies in addition to a large selection of fruity and milky bubble tea. This well-known bubble tea shop has locations throughout the city, including Dubai Festival City Mall, La Mer Beach, Atlantis the Palm, Kite Beach, and Al Seef. The following are some of their standout drinks: Papaya Milk Tea, Honey Dew Vanilla Milk Tea, Mango Green Tea, Kiwi Strawberry Green Tea, Passionfruit Lychee Green Tea, Peanut Butter Milkshake, Oreo Booba Milkshake, Mango Smoothie, Melon Booba Coffee, Strawberry Booba Coffee, and more. In Dubai, you must try the bubble tea!
Location: The Dubai Mall, Downtown Dubai
Timings: Sun- Wed 10:00 am – 12:00 am | Thur - Sat 10:00 am – 01:00 am
Average cost for two: AED 45
4. Sharetea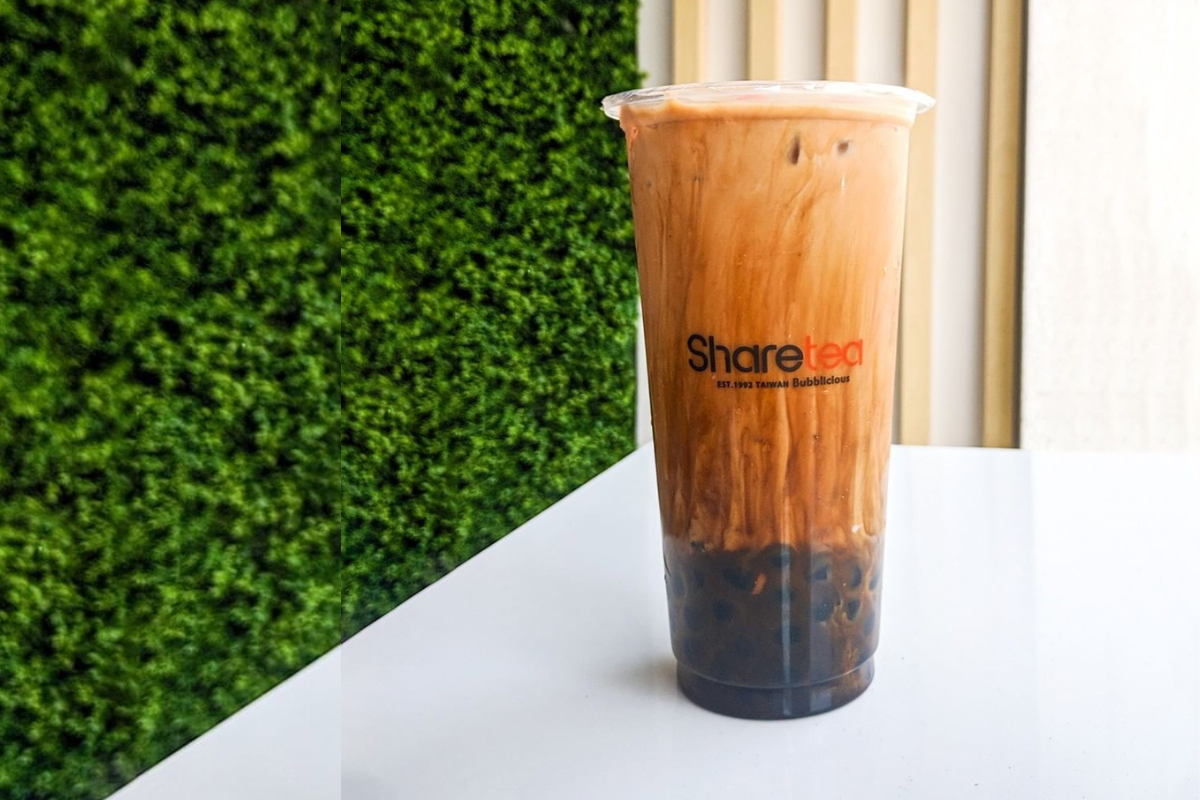 Sharetea, one of Dubai's best bubble tea spots, has more Taiwanese-style bubblicious tea. This charming teashop takes pride in its extensive bubble tea menu, which includes a variety of fruit bubble tea. Classic milk tea flavors include Hokkaido pearl milk tea, Okinawa pearl milk tea, and Orea milk tea. Pudding Milk tea, Coffee pearl creampuff, Mango pearl creampuff, Wintermelon milk tea, Mango Green tea with rocksalt, Nutella rocksalt, Grapefruit green tea, Passion QQ, Lime Green tea, Grapefruit green tea with Yakult, Mango green teas with Yakult, and Tiger pearl milk tea are other popular favorites worth trying.
Location: BurJuman Metro Station, Exit 3, BurJuman Centre, Mankhool, Dubai
Timings: Daily, 08:30 am – 11:00 pm
Average cost for two: AED 50
5. Bubbles & Boba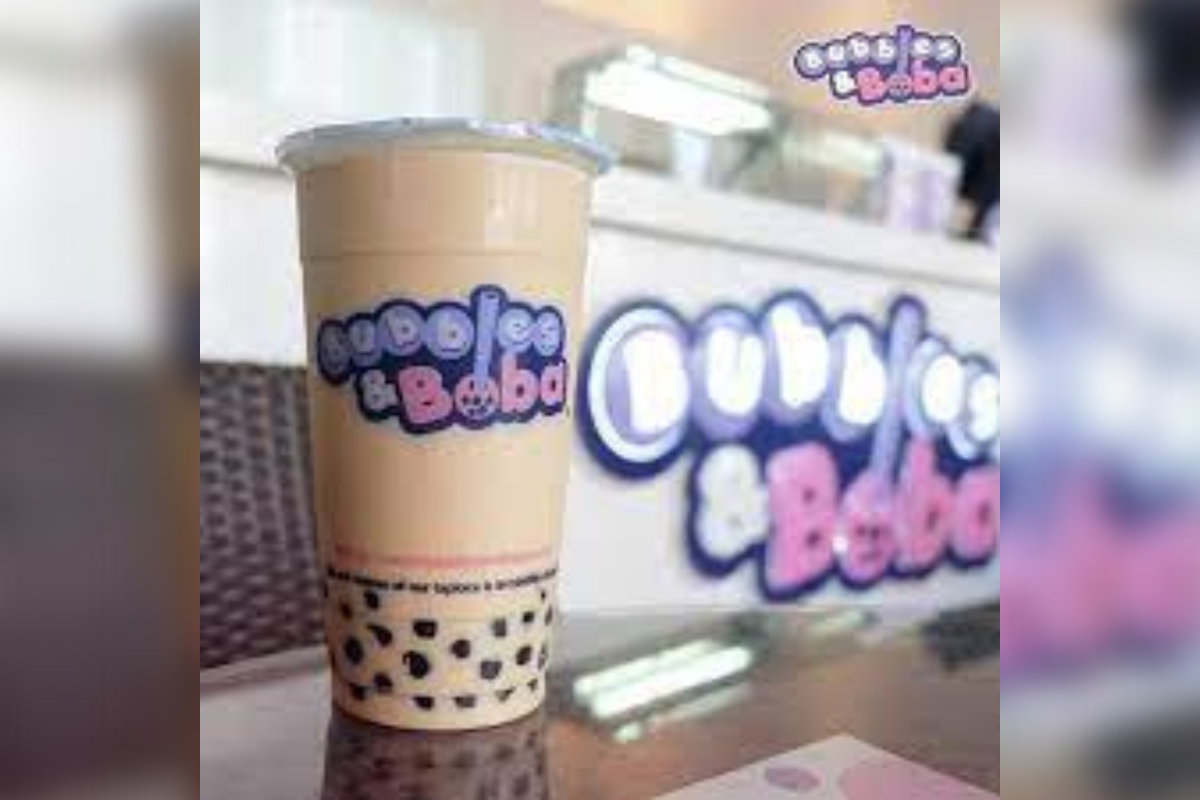 Bubbles and Boba were among the first to introduce bubble tea to the UAE, and as a result, they have a large fan base. Their extensive and creative tea menu has something for every boba-lover, whether you prefer it classic, fruity, or a more filling boba rainbow smoothie. Their drinks are not only tasty but also refreshing. There are numerous options available, including coffee flavors, tea-based drinks, and blended smoothies with tapioca. Blueberry, coconut, green apple, honeydew, honey milk, lychee, or strawberry boba smoothies are available. These fresh fruit smoothies with silky soft boba bubbles are an irresistible sweet treat! Other delectable options include the creamy bubble tea in lychee, mango, and pineapple passion fruit and blueberry flavors.
Location: Ground Level, Metropolis Building, Business Bay, Dubai
Timings: Daily, 07:00 am – 09:30 pm
Average cost for two: AED 60
6. Latea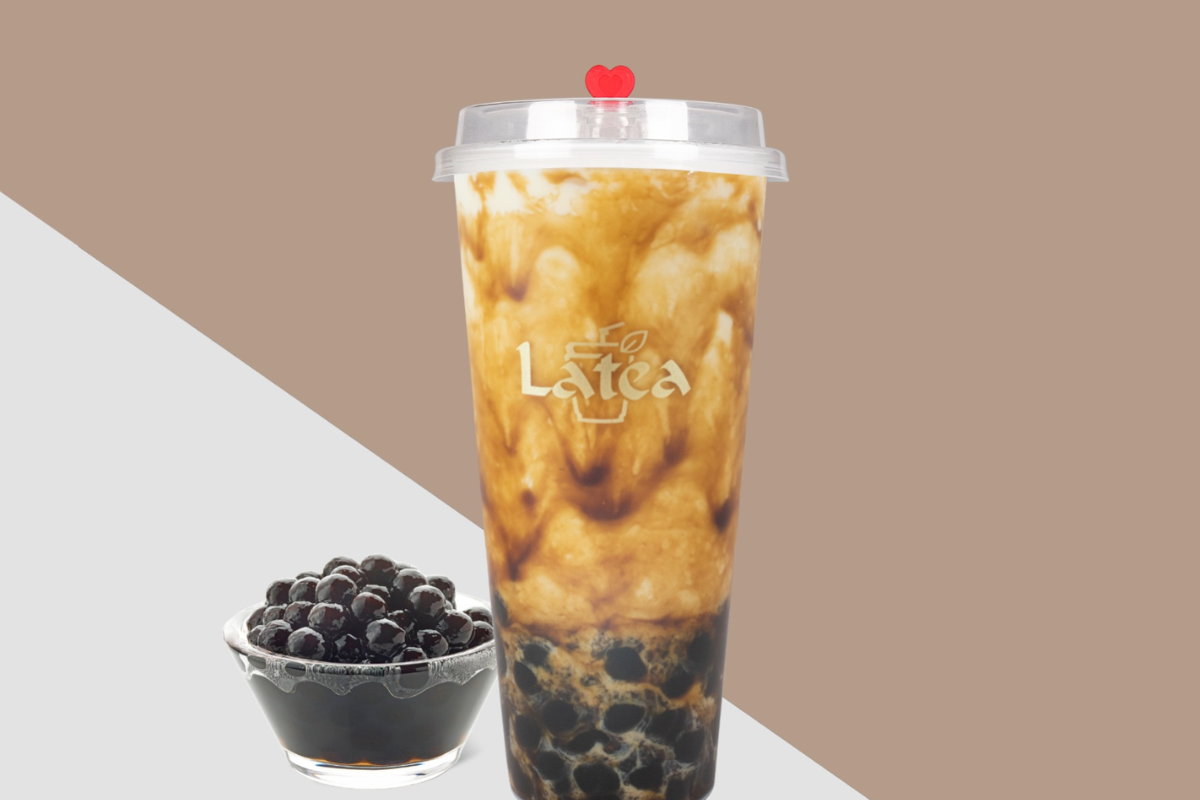 Latea is anther great place to get bubble tea in Dubai. Try their refreshing beverages, which will calm your stomachs and hearts. The Oolong boba milk tea, Boba Black milk tea, Wang' wang Boba milk tea, Taro & Oreo Milk tea, Taro crispy boba milk tea, and San'san boba milk tea, which includes oolong tea, fresh milk, yellow, black pudding, and pearls bubbles, are among the must-try options. They allow you to customize the sugar level and temperature levels to your liking. Aside from bubble tea, they also offer a variety of unique smoothies, cheese teas, and fruit teas in flavors such as passionfruit, grapefruit, orange, and others. Pair your bubble tea with one of their delectable cakes or waffles. Don't miss out on their Basque cheesecake, Matcha waffle, strawberry waffle, and mochi.
Location: Ibn Battuta Mall, Jebel Ali Village, Dubai
Timings: Daily, 10:00 am – 10:00 pm
Average cost for two: AED 50
7. Tiger Sugar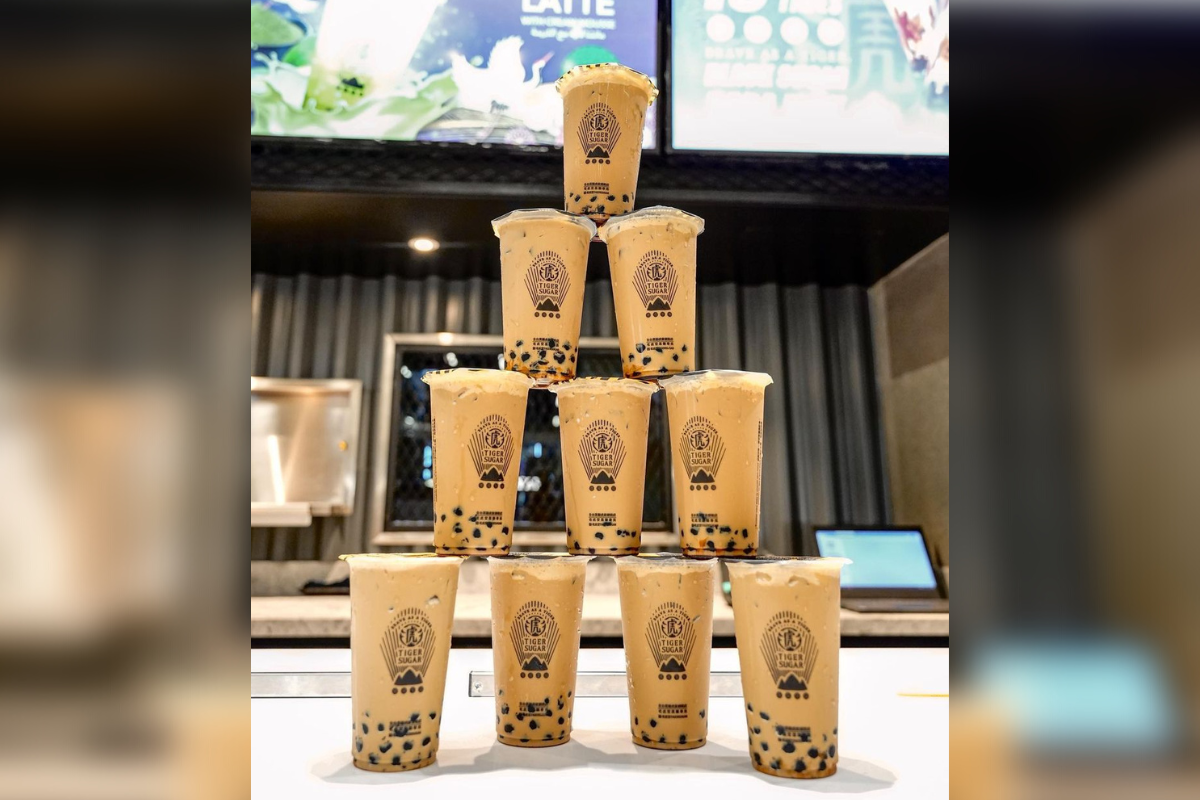 A brand straight from the source. This Taiwanese boba tea shop has four locations in Dubai, and for good reason. Their boba is everything you'd expect from a genuine cafe, and then some. Tiger Sugar uses the golden ratio for boba, giving you the ultimate tapioca, milk tea experience. Black sugar Boba mochi with milk and cream mousse, Boba green tea latte with cream mousse, Boba vintage black tea latte with cream mousse, Boba black sugar café latter with cream mousse, and black sugar pearl+ boba with milk and cream mousse are all must-orders. In Dubai, you must try boba tea! It's not only delicious, but it's also Instagram-worthy!
Location: various locations including Deira city Centre, Dubai Mall, Mall of the Emirates
Timings: Mon-Thu 11:00 am – 10:30 pm Fri-Sun 10:30 am -11:30 pm
Average cost for two: AED 50
8. YiFang Tea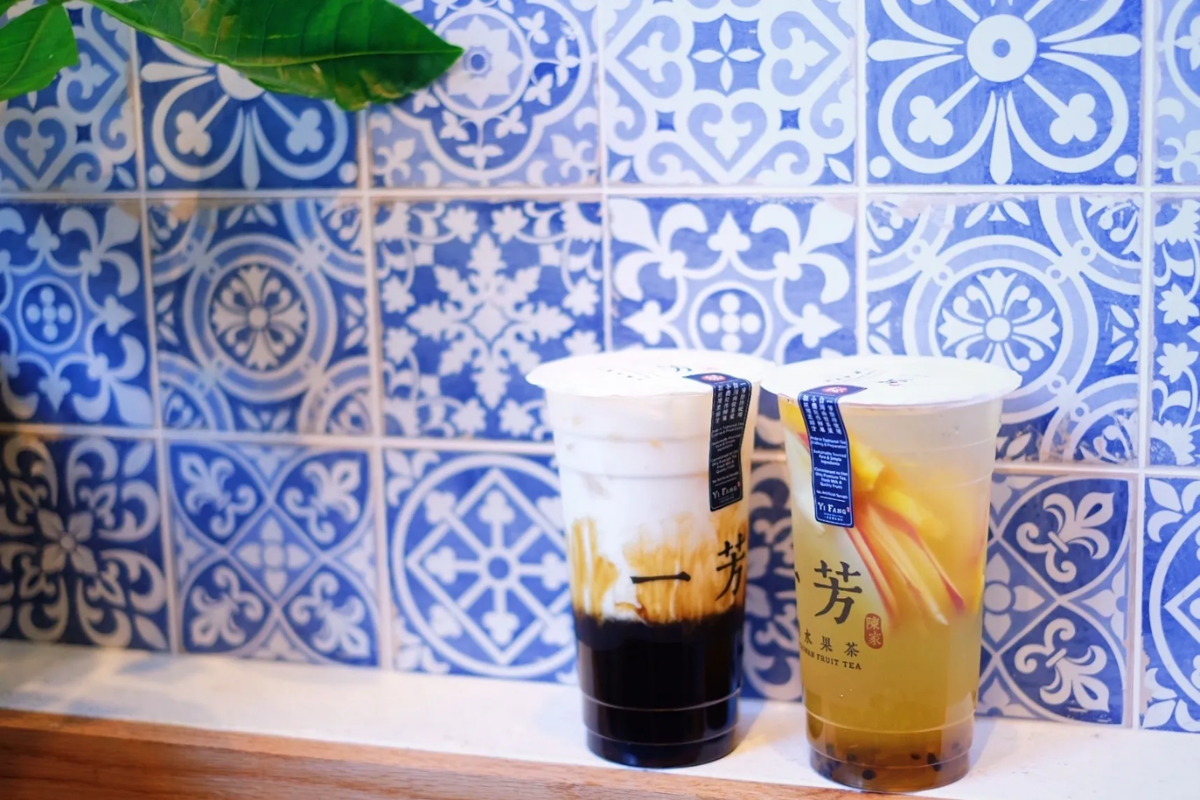 Another fantastic Taiwanese boba tea shop with several locations in Dubai and some delectable flavor combinations to try. While it may not be everyone's cup of tea, the Matcha latte is delicious. Another flavor to try is passionfruit green tea, to which you can easily add tapioca pearls or green tea jellies. Oolong tea, YiFang fruit tea, Roselle Lemonade, Milk black tea with pearl, Milk oolong tea with pearl, Salty cream black tea, Taro green tea latte, and more are all must-try drinks from their extensive tea menu. This is the ideal location in Dubai for tea and boba enthusiasts!
Location: Umm Hurair, Dubai Hills Mall and Ripe Market
Timings: 09:00 am – 11:00 pm
Average cost for two: AED 40
Also Read: