All of us love watching movies (who doesn't?!) getting lost into the perfectly cinematic and fictional world. Movies and other video-based content have become an integral part of our lives. Not only do we watch it for fun, but it also affects us and ends up teaching us some very important life lessons. Whether you are someone who watches movies at the cinemas, on TV or online, you can't deny that there is no other form of entertainment like it. Streaming services like Netflix have become an important part of our lives not only does it affect us and our watching habits, but it also influences our culture. Whether you are someone who like to binge watch a TV show as soon as its released or watch something whilst dining enjoying both at your own pace, there are loads of options of which streaming platform you can choose.
UAE has many streaming platforms that are quite popular among its residents and expats. In this article we will look at the various Video Streaming platforms available in UAE and the top content you can watch on each of them.
1. Netflix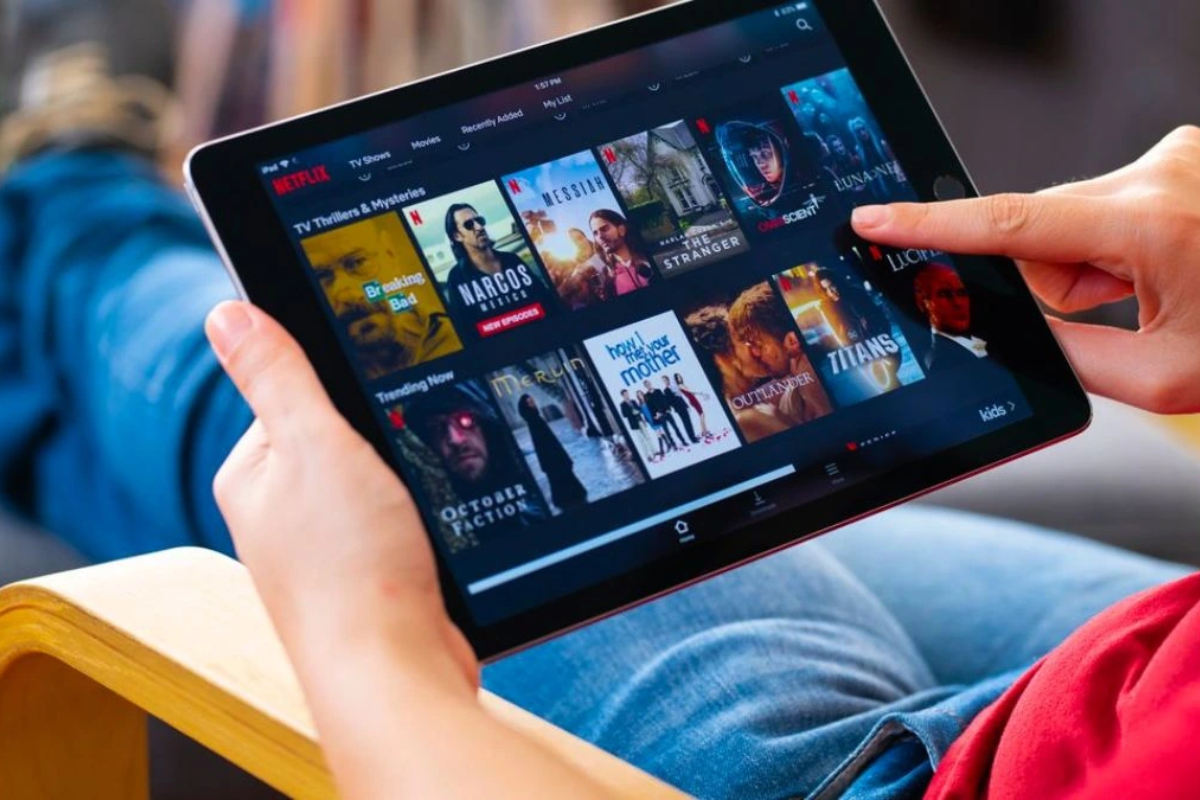 Netflix is the first streaming giant that comes to mind when you think of streaming content online. With more than 200 million global subscribers, its no surprise that Netflix is the most popular vide streaming service in MENA. Netflix was launched in the UAE in 2016 and is the preferred platform for residents and expats to watch movies and TV shows. The platform provides MENA subscribers with a diverse range of content, including movies, TV shows, documentaries, and exclusive original content you won't find elsewhere. Netflix was the platform that first started the concept of binge-watching which makes sense why it is a favorite of many worldwide.
Top content to watch on Netflix: Wednesday, Stranger Things, Love is Blind, Raina Naidu, Murder Mystery 1 & 2, The Queen's Gambit, The Crown, Darlings, Afterlife of the Party, Love Hard and many more.
Netflix UAE price: AED 29 per month (Basic Plan), AED 39 per month (Standard Plan), AED 56 per month (Premium Plan)
2. Disney+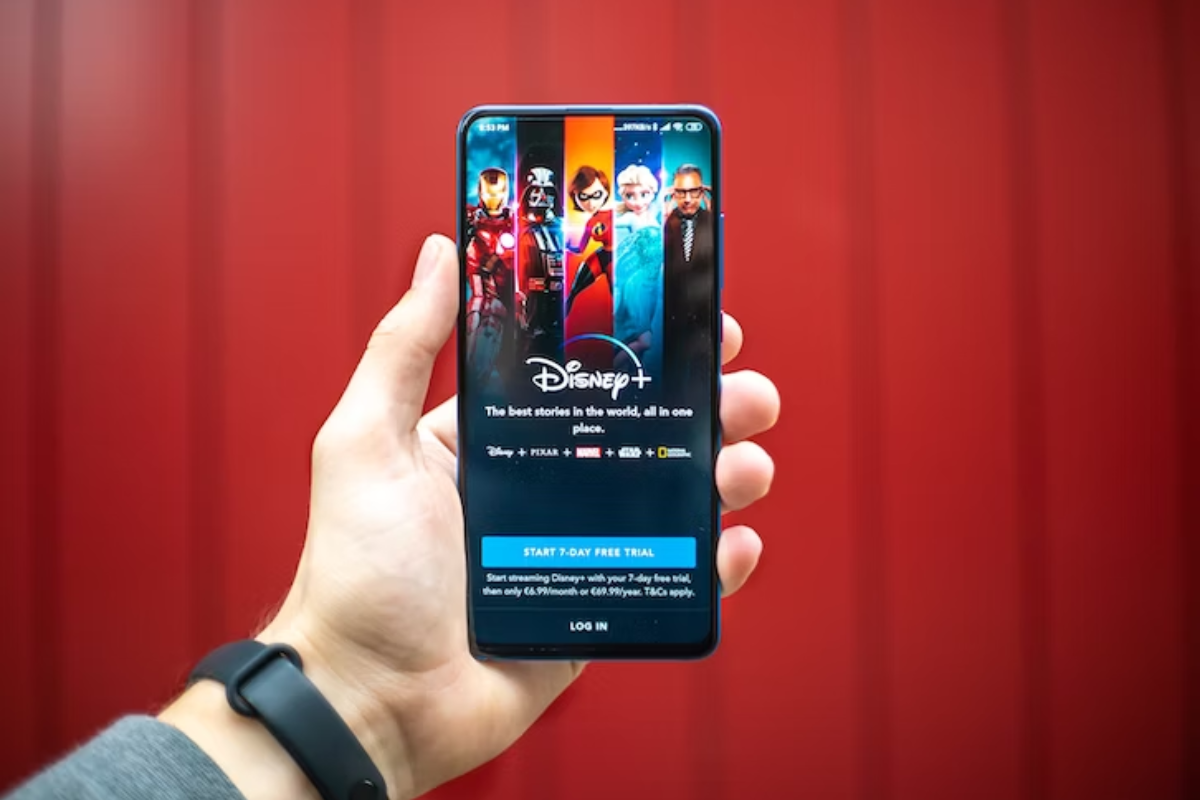 Disney+ launched its services in the UAE and other parts of the MENA region only in 2022, but it made a significant difference in video streaming services within a year, with over one million subscribers. It gives you access to family entertainment programs as well as funny and interesting shows that are not restricted by age or category. It has a wide selection of classic Disney films, Marvel and Pixar films, the Star Wars Saga, National Geographic educational programs, and much more. With the Disney+ subscription, you can stream up to four different videos on four different devices in 4k High-Definition quality, as well as download an unlimited number of TV shows or movies on up to ten devices. There are robust parental controls available to assist parents in ensuring that their children only see age-appropriate content.
Top content to watch on Disney+: She Hulk: Attorney at Law, Encanto, Ms. Marvel, The Walking Dead, Eternals, Free Guy, Gulmohar, The Night Manager, The Simpsons, Grey's Anatomy and many more.
Disney+ UAE price: AED 29.99 per month or AED 298.99 a year
3. Amazon Prime Video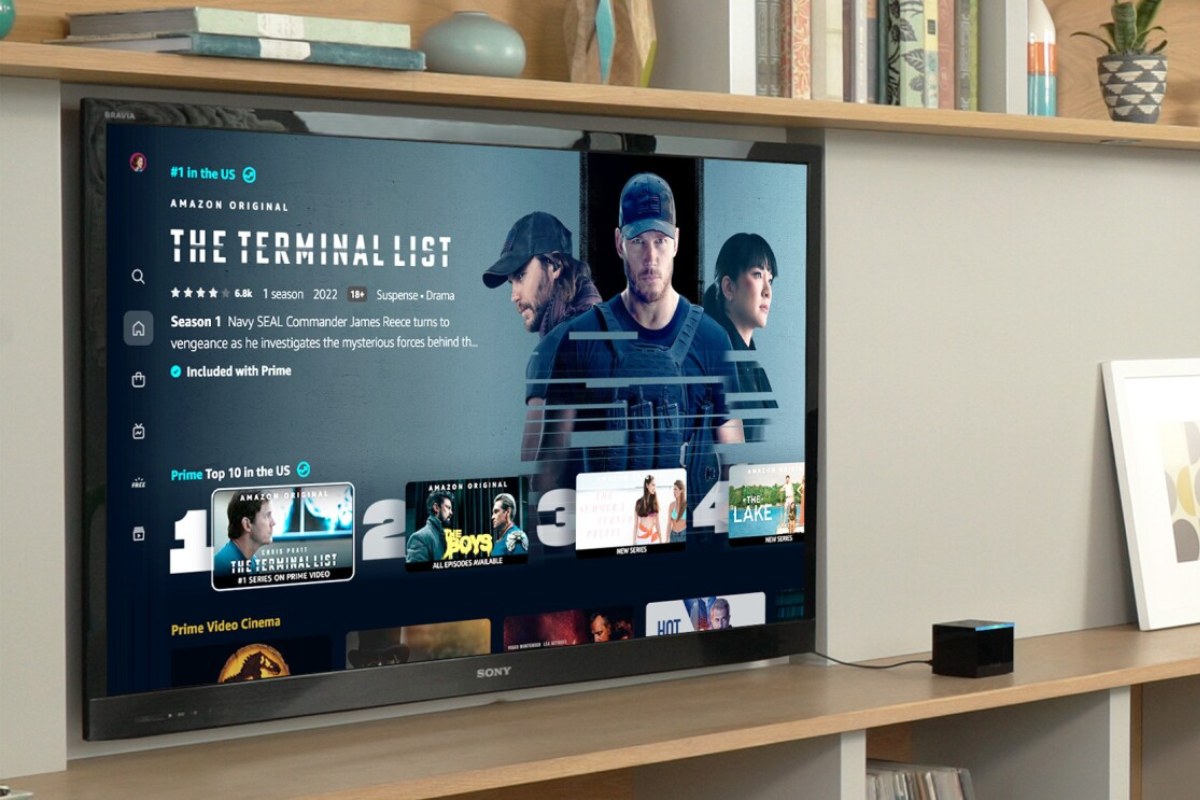 Another popular option for video streaming in the UAE is Amazon Prime Video which was launched in UAE in 2019 and quickly became a favorite of many. The service is provided as a part of Amazon Prime, a premium subscription service that offers, free shipping, special shopping discounts, free video games, among other things. It allows viewers to watch from a vast list of movies, TV shows and Amazon-original content like The Grand Tour, Fleabag, The Marvellous Mrs Maisel and Good Omens. In addition, Hollywood, Bollywood, and other foreign films are also featured on Prime Video. It is especially well-liked by viewers due to the subscription price being so affordable.
Top content to watch on Amazon Prime Video: Meet Cute, Bride Wars, Mamma Mia, The People We Hate at Weddings, Die Hart, Farzi, Four More Shots Please, Comicstaan, The Summer I Turned Pretty, The Vampire Diaries and many more.
Free Trial: 30 days
Amazon Prime Video UAE price: AED 16 per month or AED 140 per year
4. Starzplay Arabia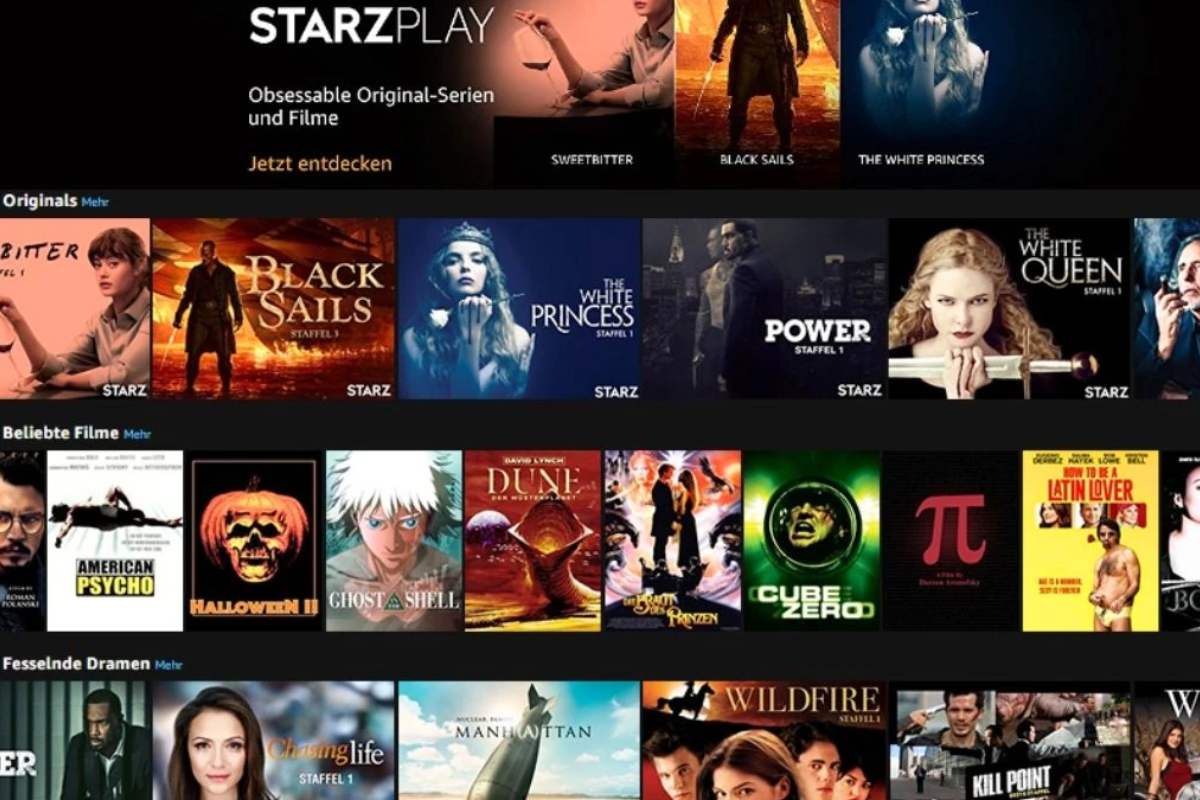 Starzplay Arabia, owned by Lions Gate Entertainment Corporation, is the Middle East's second most popular video streaming service. Customers in Dubai could access it even before Netflix. It provides Bollywood and Hollywood content such as movies, TV shows, documentaries, and series, as well as dedicated Arabic content that meets the needs of UAE customers. No matter what you're looking for, like drama, action, comedy, or family, StarzPlay Arabia has it all. The service places a strong emphasis on Arabic content, providing a diverse selection of Arabic films and television shows such as Shams Al Shita and Ikhtifaa. Sports fans have exclusive access to all 380 Serie A games in Italy with live commentary in Arabic and English, as well as a number of other significant international sporting events.
Top content to watch on Starzplay Arabia: Young Sheldon, The Big Bang Theory, Al Mo'asses Osman, Serouh Al Batea, The Interrogation, The Good Doctor, The Act, Night Hunter, 2067, Code 8, The Man from U.N.C.L.E, What Men Want and many more.
Free Trial: 30 days
Starzplay Arabia UAE price: AED 79
5. AppleTV+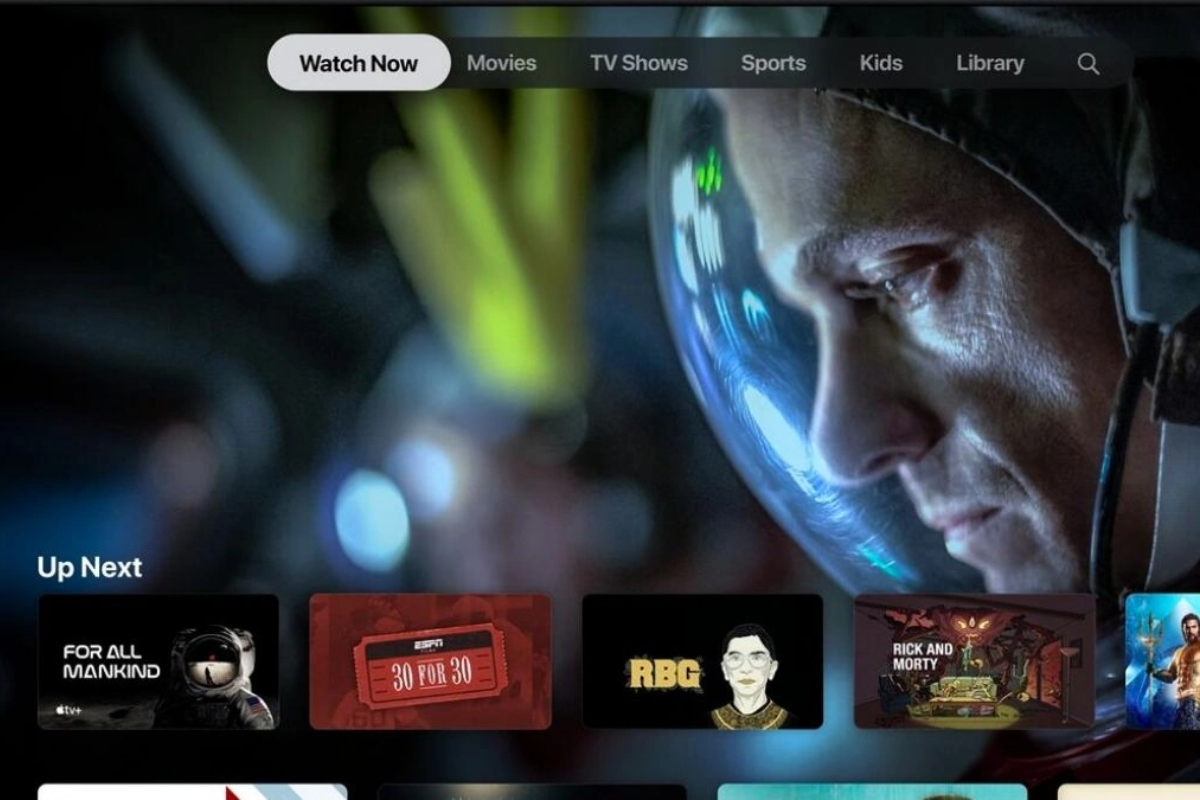 Apple TV+ is another well-liked streaming service in the UAE. It focuses on original content by Apple, including shows, movies, and documentaries, that too ad-free. It is an excellent choice for those who are already entrenched in the Apple ecosystem. Apple TV+ is accessible on all Apple products as well as Amazon Fire TV, Sony, Google TV, and Samsung smart TVs, so you don't necessarily need an Apple product to watch videos there. You can share your subscription with up to five people using this service. Some hit shows on Apple TV+ are The Morning Show, Ted Lasso and Servant. Whether you are a fan of sitcoms, sports documentaries, drama series or films, Apple TV+ has much to offer.
Top Content to watch on AppleTV+ - Ted Lasso, The Big Door Prize, Invasions, Luck, Tetris, Selena Gomez My Mind & Me, Spirited, Cherry and many more.
Free Trial: 7 Days
Apple TV Plus UAE price: AED 27.99 per month
6. Shahid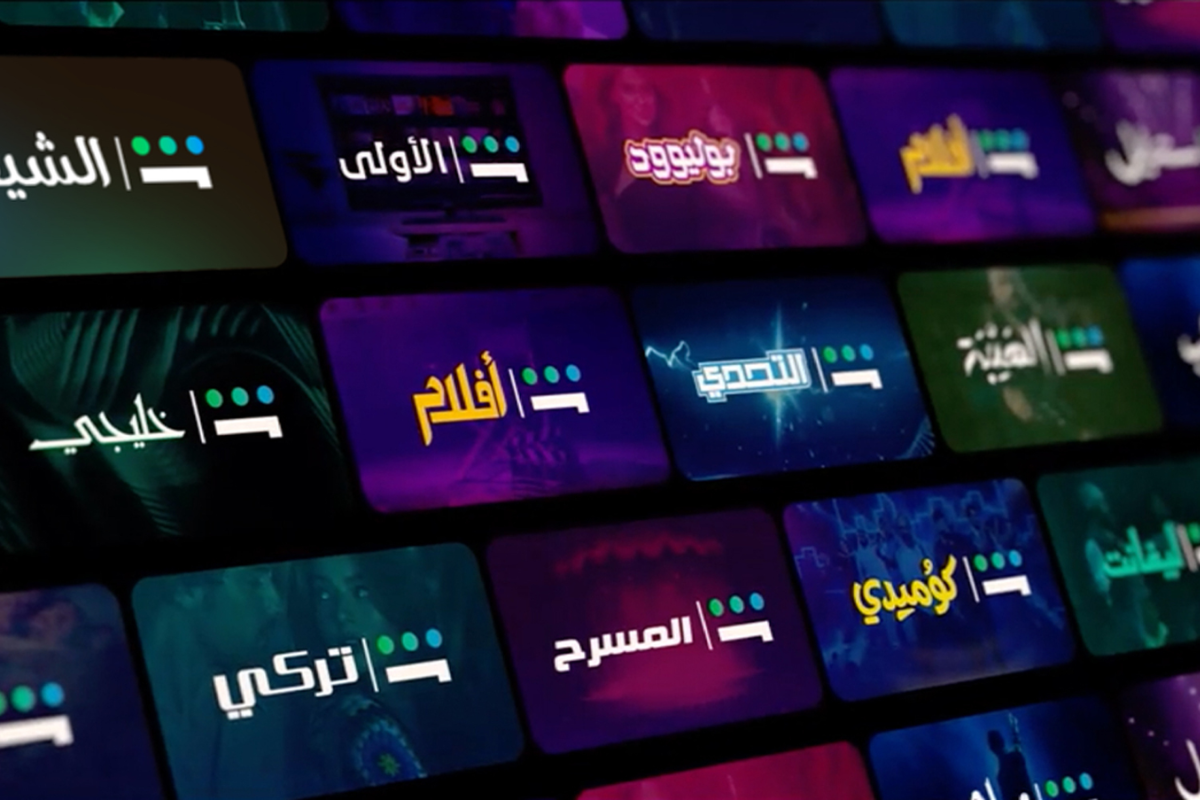 Shahid is a streaming service operated by Saudi media conglomerate MBC Group. It was one of the first on-demand streaming services in the UAE and it boats an extensive collection of content. The site specializes on Arabic content, with enough of Arabic movies and TV episodes to keep you interested for a long time, like Confession, Stiletto, Fareed, Heera, and Brando El Sharq. MBC Shahid is rated as the number one Arabic video-on-demand service in the UAE and around the world, with the most extensive library of series, documentaries, and movies in Arabic, English, and Turkish with dubbing and subtitles. Shahid is a free service that allows users to watch Arabic shows and movies that were previously broadcast on MBC channels, as well as other online-exclusive content. Shahid VIP, on the other hand, offers a paid subscription that allows users to watch ad-free videos as well as additional premium content.
Top Content to watch on Shahid: Taslim Ahali, Knives Out, Molly's Gmae, Mesh Ana, Khayal Ma'ata, The Woodman, Soula, London Class, Mystery Box, Slave Market, Herstory, Gat Saleema, Fareed and many more.
Free Trial: 7 days
Shahid UAE price per month: VIP: AED 20.53 | Imagine: AED 51| Sports: AED 70.48 | Ultimate: AED 78.89
All three plans include Shahid Originals, exclusive series and movie premieres, live TV channels, and Roshn Saudi League, but only the Ultimate plan adds live events, concerts, and more from Riyadh and Jeddah Season.
Other popular streaming services in UAE:
• OSN+
• Eros Now
• VIU
• BEIN Connect
• IQIYI
• Sony LIV
Also Read: