Dubai is one of the world's most popular tourist destinations. Known for its extravagant shopping, luxurious hotels, prevalent nightlife, magnificent architecture, and breath-taking views. It is a city that is full of wonder and fun things to do from deep see diving to thrilling watersports. This city can never bore you! But are there any options for gaming enthusiasts? The answer is a resounding yes! In fact, there are numerous gaming centers in Dubai that are just waiting to be explored.
Gaming has grown to be a popular pastime for both children and adults. It is a fun way for players to express their competitive side while relieving stress. In Dubai, there are many different gaming facilities, including those for board games, video games, and arcade games. Are you looking for a dedicated gaming hub where you can get your game on? Here is an ultimate guide to the gaming centers in Dubai.
1. Play DXB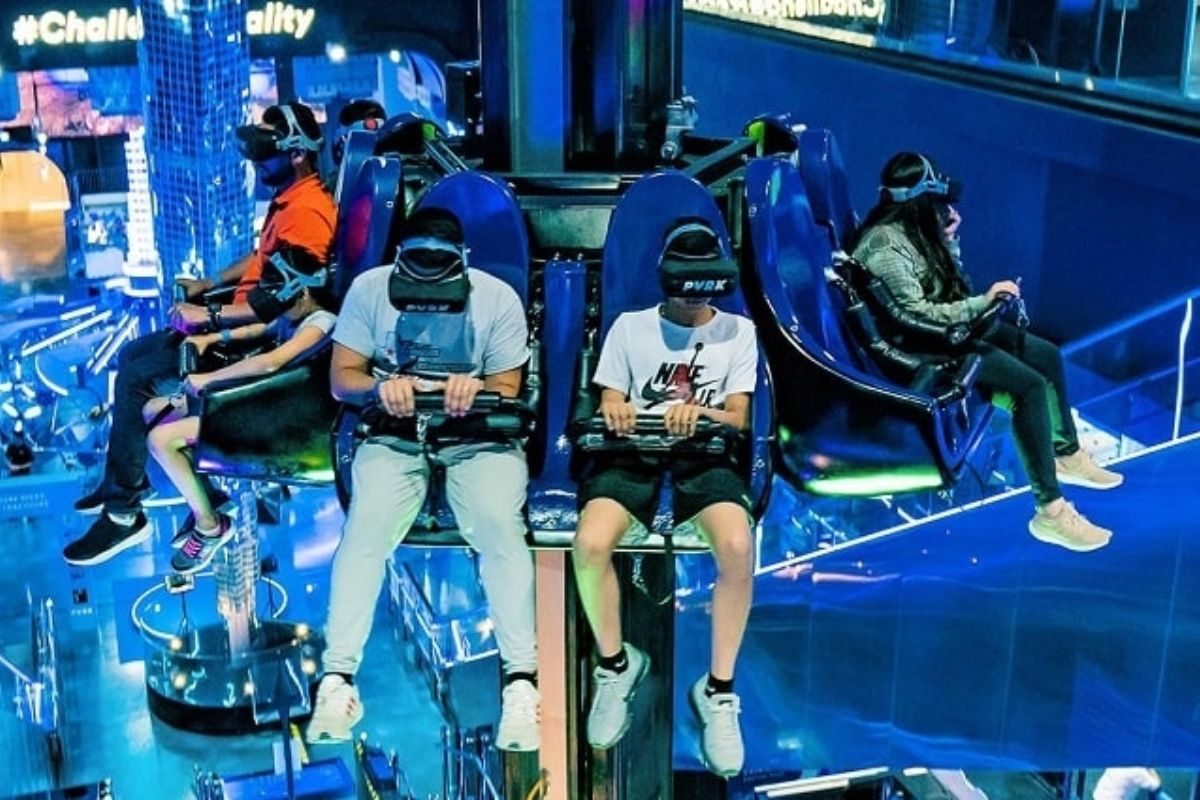 Play DXB, previously known as VR Park, is the largest indoor virtual reality park in the world. The park is centered on the concept of 'shared escapism' and invites you to 'Challenge Reality'. You'll find more than 30 exhilarating rides, experiences and games that blur the lines between perception and reality. Spread across 2 floors, this park caters to people of all ages and promises an unforgettable and mind-blowing experience! Immerse yourself in the various rides and games it offers that are themed around horror, sports, adventure and more that will get your adrenaline pumping. They also have solo and multi-player experiences that allows you to interact with one another and live the thrilling experience with your friends and family. So, strap on your VR headsets and get ready to get lost into a world filled with thrills.
Location: Level 2, Dubai Mall, Downtown Dubai
Timings: Weekday- 10:00 am – 11:00 pm | Weekends- 10:00 am – 00:00 am
Price: Rides range from AED 15- AED45
Signature ride: The Burj Drop - a nail-biting VR experience that will see you hanging onto the Burj Khalifa by a thread.
2. Brass Monkey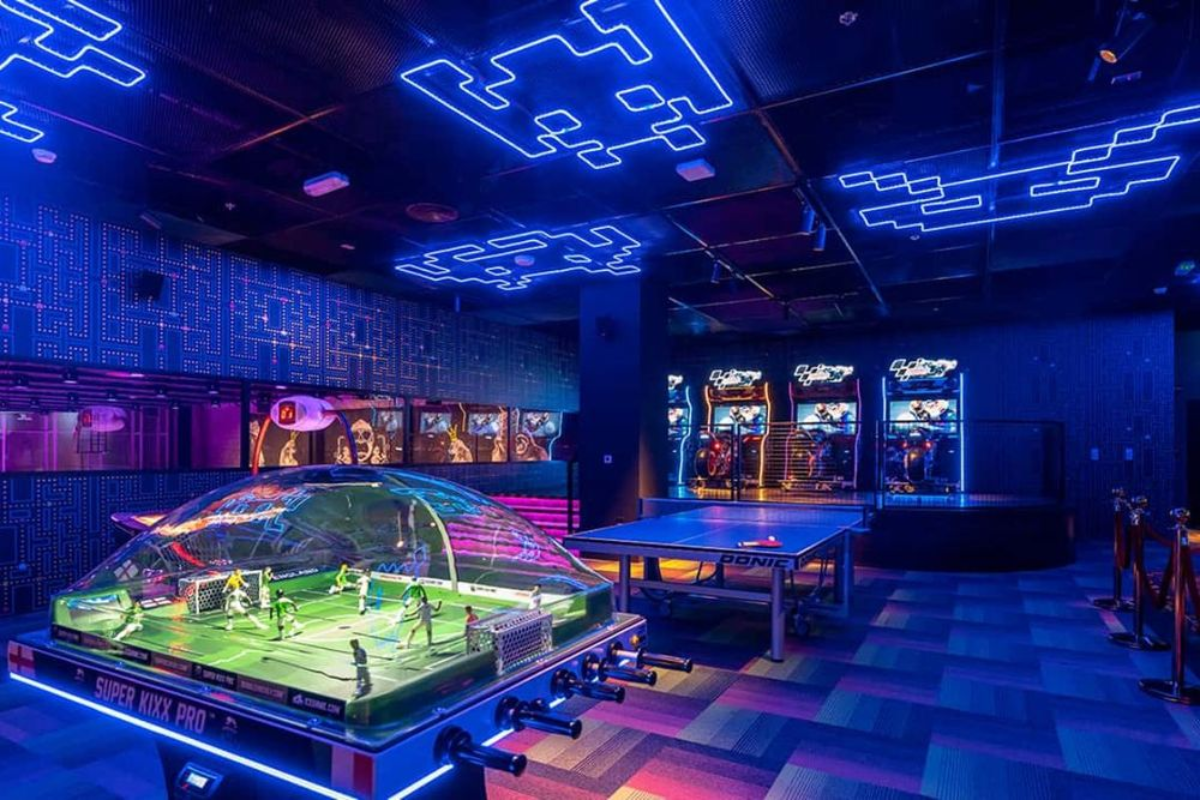 Brass Monkey is a one-stop shop for all things entertainment, including snooker and bowling tables, as well as other exciting activities, a vintage setting, and absolutely delectable meals. This location fulfills every requirement for the ideal night out. Brass Monkey's nostalgic recreations of beloved childhood games and activities let you "Grow Young Again" and take you back to a more carefree age. With more than 60 classic games like Pac-Man, Donkey Kong, Street Fighter, and even Air Hockey, you're sure to find something to your liking. Modern VR racing simulators, pool tables, bowling lanes, and much more are also available here. With a Play Pass Card, you can start playing right away for just AED100.While you're there, dine on delicious food like chicken wings, quesadillas, tacos, nachos, sliders and more your visit even more memorable.
Read more about - Brass Monkey Dubai
Location: Bluewaters Island, The Wharf
Timings: Mon, Tues 04:00 pm – 01:00 am | Wed 04:00 pm – 02:00 am |Thu-Sat 04:00 pm – 03:00 am| Sun 12:00 pm – 01:00 am
3. Wavehouse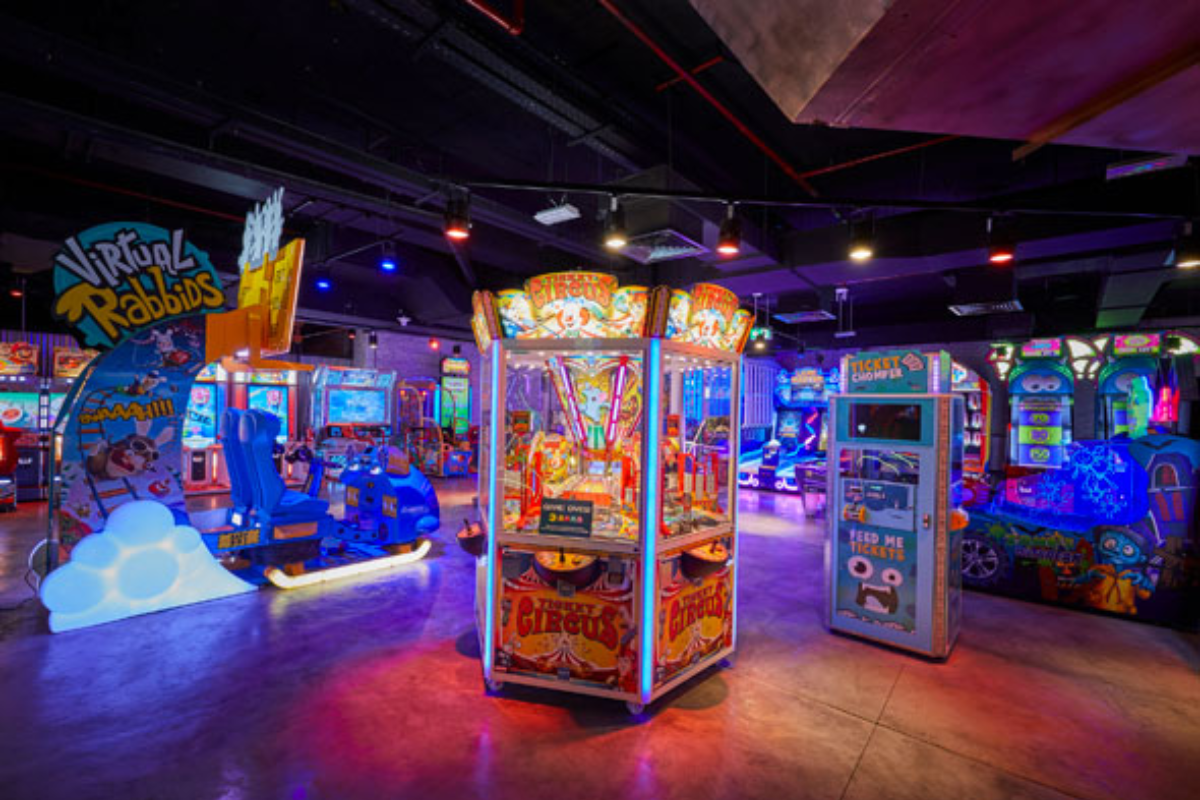 Atlantis The Palm's expansive venue is home to a variety of entertaining activities that will keep the whole family entertained. There is a restaurant, a wave rider machine, a bowling alley, and a soft play area for children. The biggest feature is LEVELS, an entertainment complex with more than 50 vintage arcade games and rides. The Xbox section, where players can play Fortnite and other console favorites, is sure to draw a crowd as it is spread out over two floors.
Location: Atlantis, The Palm Hotel, Ground Floor
Timings: 12:00pm - 1:00am
Price: AED 420 per hour
4. Rails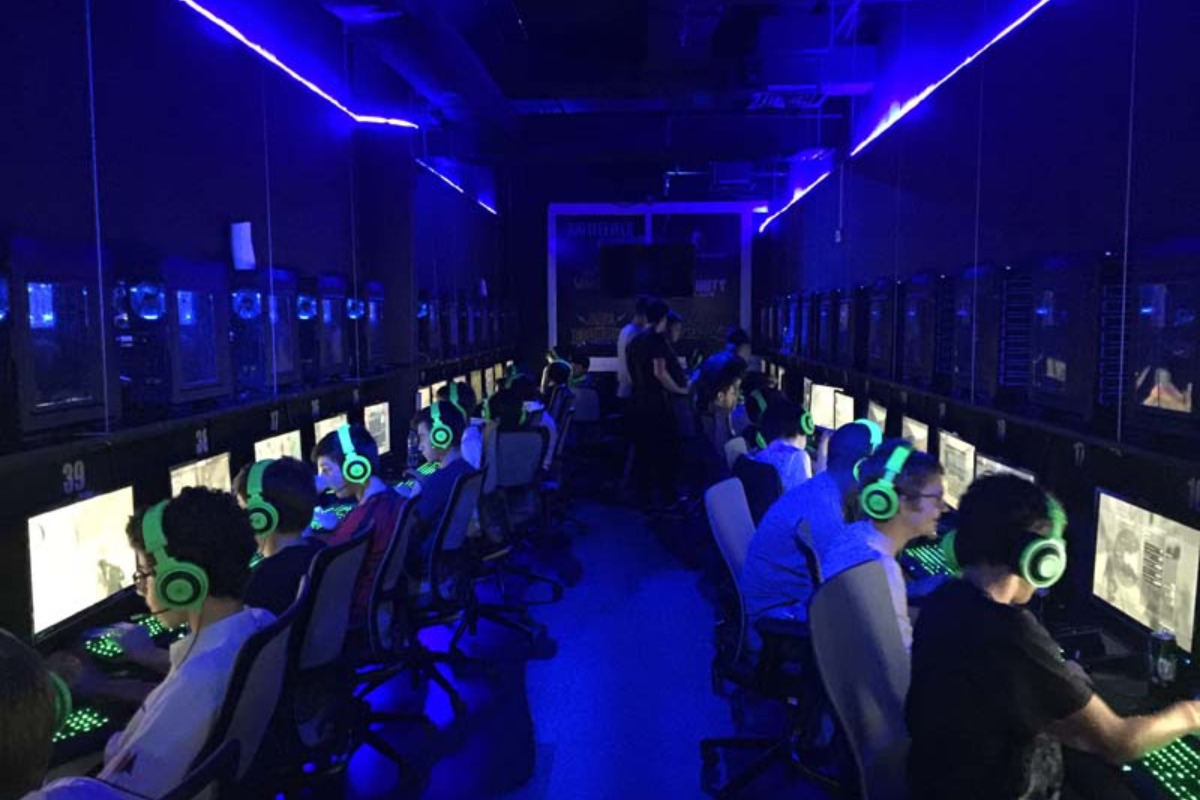 For those who are more devoted to video games, Rails is one of the best places to play. It is the perfect place to hang out with friends and family. The facility is fully furnished with the most up-to-date technology, including optical computer mice, wired keyboards, and high-end headsets that improve your overall gaming experience. In addition to playing dozens of other games like Dota 2, Minecraft, League of Legends, and many others, you can host your own little Fortnite tournament here. You can play computer games, foosball, and pool here. If you get hungry, they have a café where you can buy good food for a low price. Prices start at AED 5 per hour, or you can pay AED 50 for a daily pass that gives you access for seven hours. Gather your gaming crew and spend the entire day battling crime and scoring goals at Rails Dubai.
Location: Jumeirah Lake Towers, Cluster C
Timings: 12:00 pm – 01:00 am
Price: Starting from AED 5 per hour
5. Que Club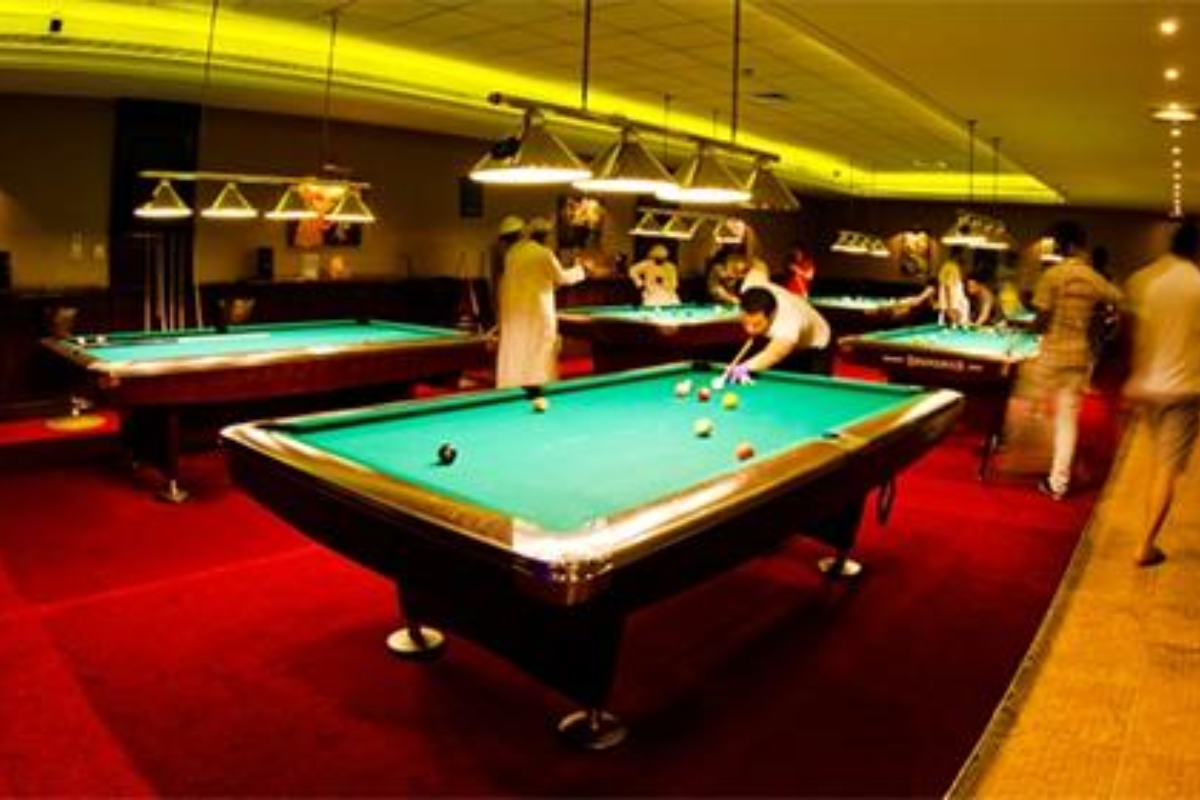 Those who enjoy spending their free time gaming can also go to Que Club in Dubai. The establishment features a café in addition to a gaming area and pool tables. For those who want to hone their skills in a competitive setting, it has top-of-the-line computers set up to run all your favorite games. Along with playing blockbusters here, you can play pool and snooker. In the VIP Gaming Room, Que Club regularly hosts and coordinates tournaments for video games like Dota 2 and League of Legends, so stop by if you're really up for a challenge. They frequently host social gatherings as well as business events.
Location: Near Lamcy Plaza Mall, Oud Metha, Bur Dubai.
Timings: 10:00 am – 03:00 am
Price: AED 10 per hour for a computer, AED 11 per hour for a VIP computer
6. Arena Games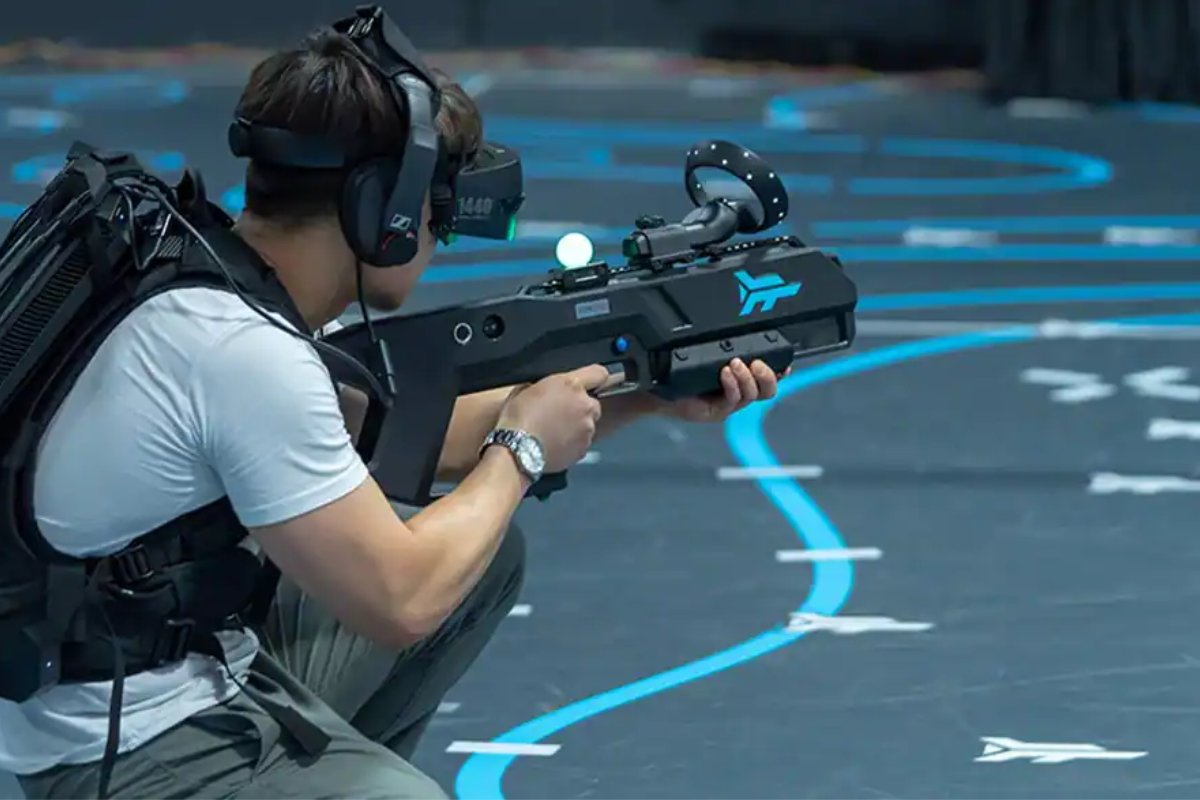 For players over the age of twelve, this virtual reality (VR) gaming center provides the opportunity to journey through computer-generated worlds. You can participate in a group of eight players or play alone, depending on the game you select. At Arena Games, every game is created using cutting-edge VR technology. Along with cutting-edge equipment, this also includes a VR backpack system that enables "ultra-realistic" sensations and unrestricted mobility. There are a total of 15 games to play, with some of the standouts being Far Cry VR, Engineerium, and Singularity. These games are suitable for both experienced players and casual players. There are a limited number of slots available for the games, which can be reserved online or at the location.
Location: Gate Avenue, Zone D, Ground Floor, DIFC
Timings: Sunday to Thursday 12:30 pm – 10:00 pm | Friday and Saturday 12:30 pm – 11:30 pm
Price: Starting from AED 110
7. The Arcade by Hub Zero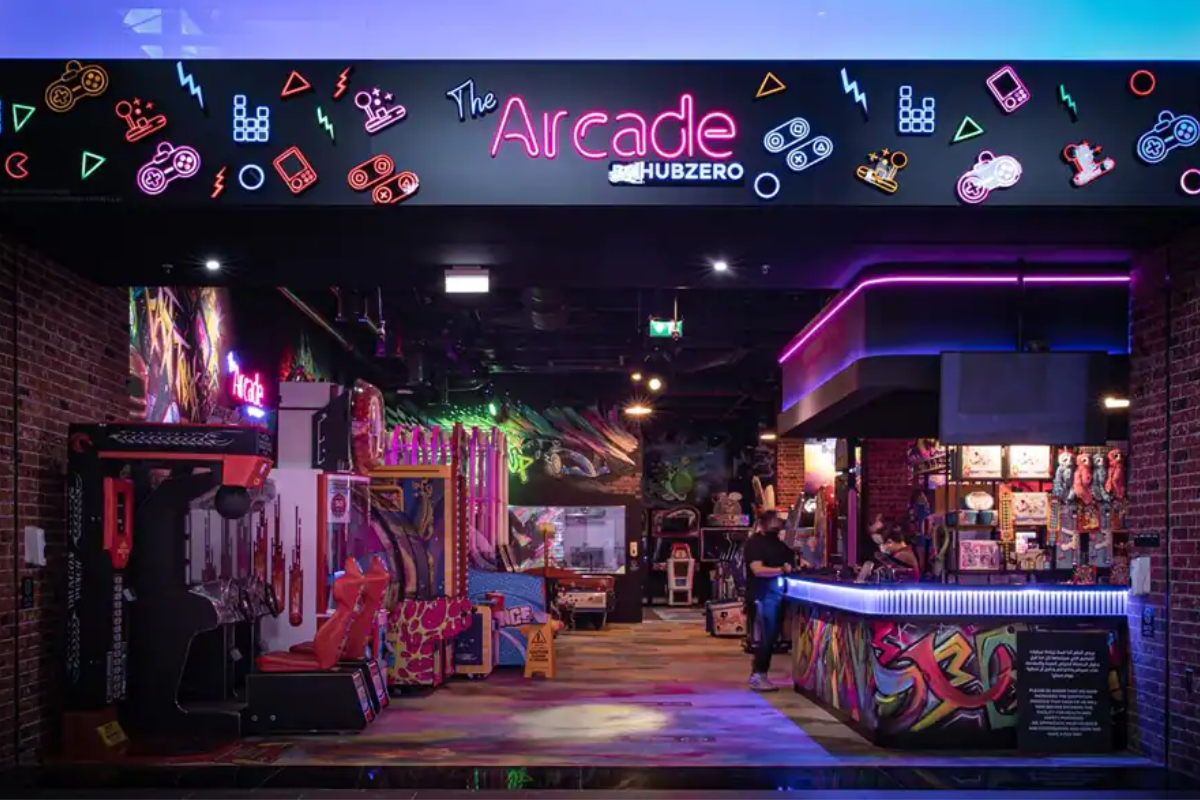 In Al Khawaneej's immersive virtual reality gaming park, The Arcade by Hub Zero, put on your game face. The miniature entertainment center offers more than 50 top video games, including classics like Space Invaders as well as titles utilizing artificial intelligence, virtual reality, and motion capture. Soccer Star allows fans of the sport to showcase their prowess, while Mario Kart lets fans of nostalgia get behind the wheel. While you're there, you can also enjoy dining on the various delectable food truck options there.
Location: Al Khawaneej Walk, Al Khawaneej
Timings: 10:00 am – 11:30 pm
Price: AED 100
8. Xstrike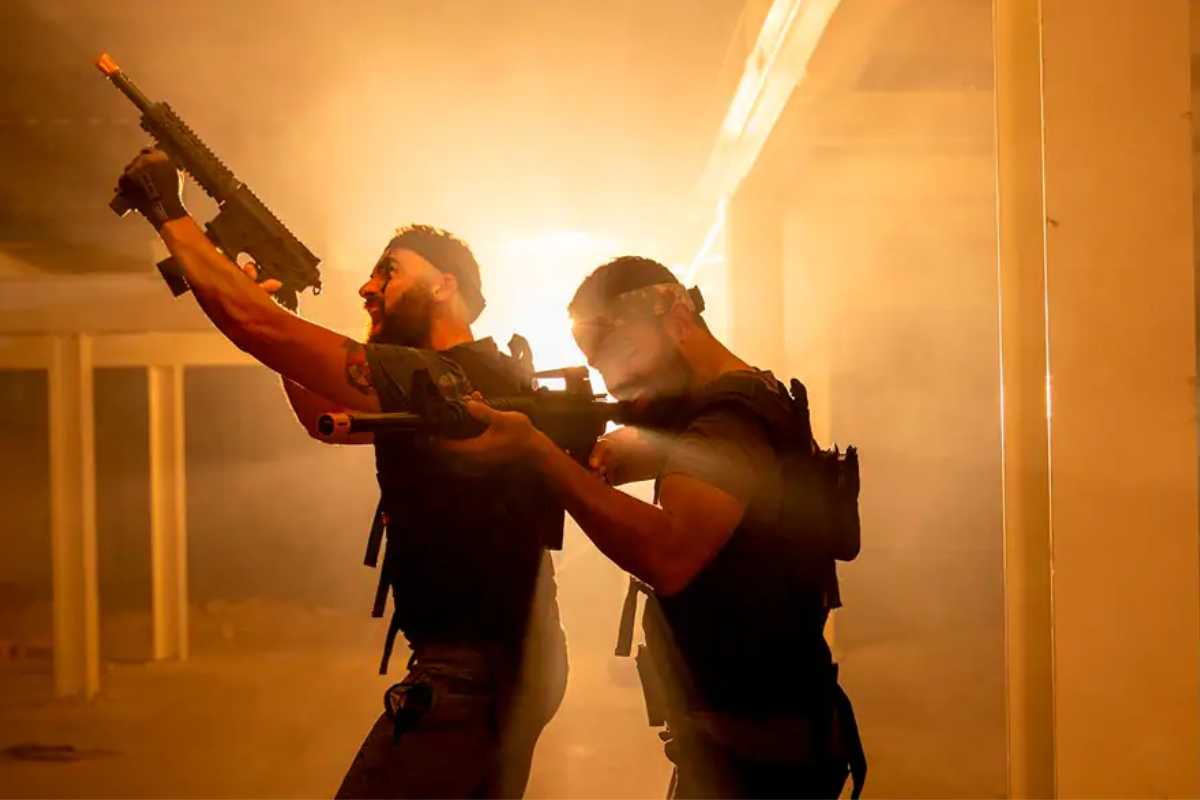 This might be what you're looking for if you want to forego the screens and engage more. Xstrike offers a totally immersive combat simulation experience that is sure to get your blood pumping. Wearing a high-tech vest and using a laser gun, you compete against other players in a multi-story warehouse. Bring your allies together and engage in combat in arenas that resemble Hollywood film sets. A gaming experience like no other!
Location: Al Quoz
Timings: 03:00 pm – 12:00 am
Price: Starts from AED 89
9. Millennium Avenue Gaming Café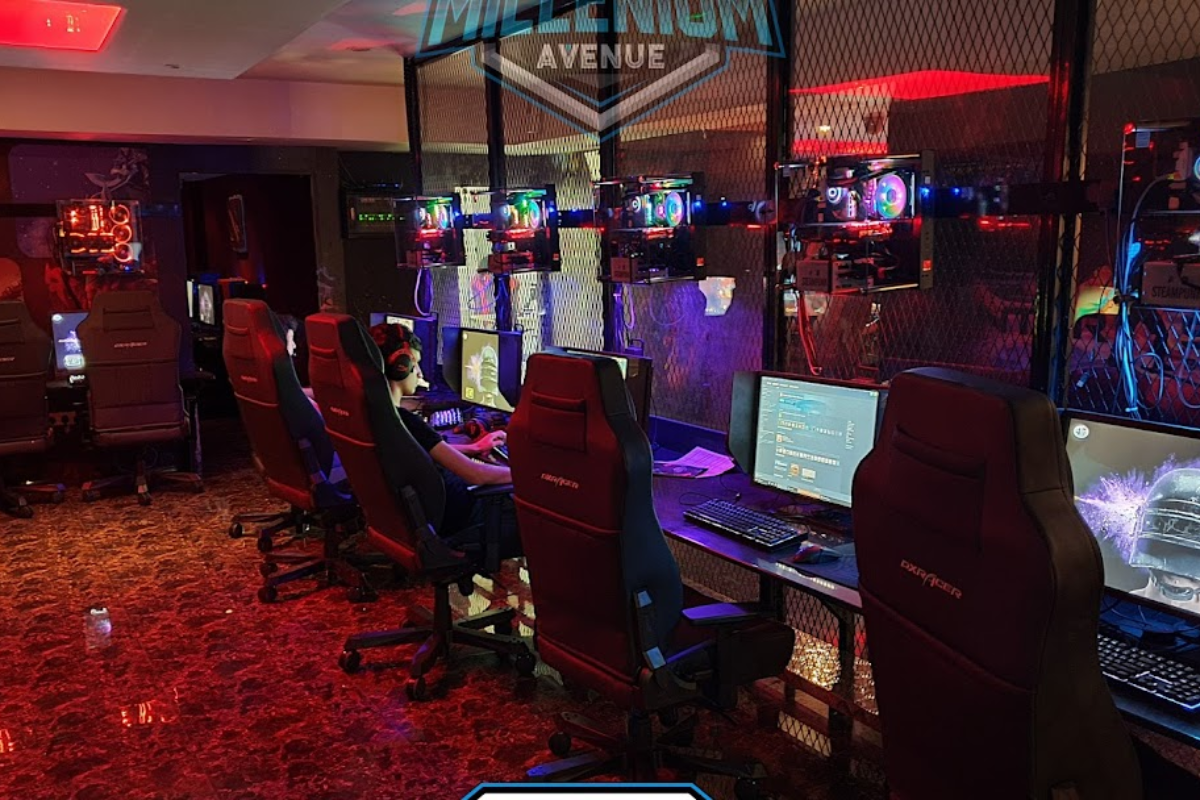 Calling all serious gamers! this billiards and gaming café is open 24 hours. This is the place you need to go when you have a mission to finish, with a bunker-like atmosphere and one of the most affordable prices in the area. Birthday parties can be held in the general, VIP, and MIP levels of rooms, which have three price tiers. Due to its location in the city's historic district and competitive atmosphere, this café has many devoted regulars. Along with ping pong competitions, the café also hosts semi-regular gaming and pool tournaments. You won't go hungry during your eight, sixteen, or twenty-four-hour stay here with the sushi, pizzas, and other options on the menu.
Location: Abu Hail Road, Hor Al Anz, Deira
Timings: 24 Hours
Price: AED 6 per for a computer, AED 10 per hour for a VIP computer
10. DZZRT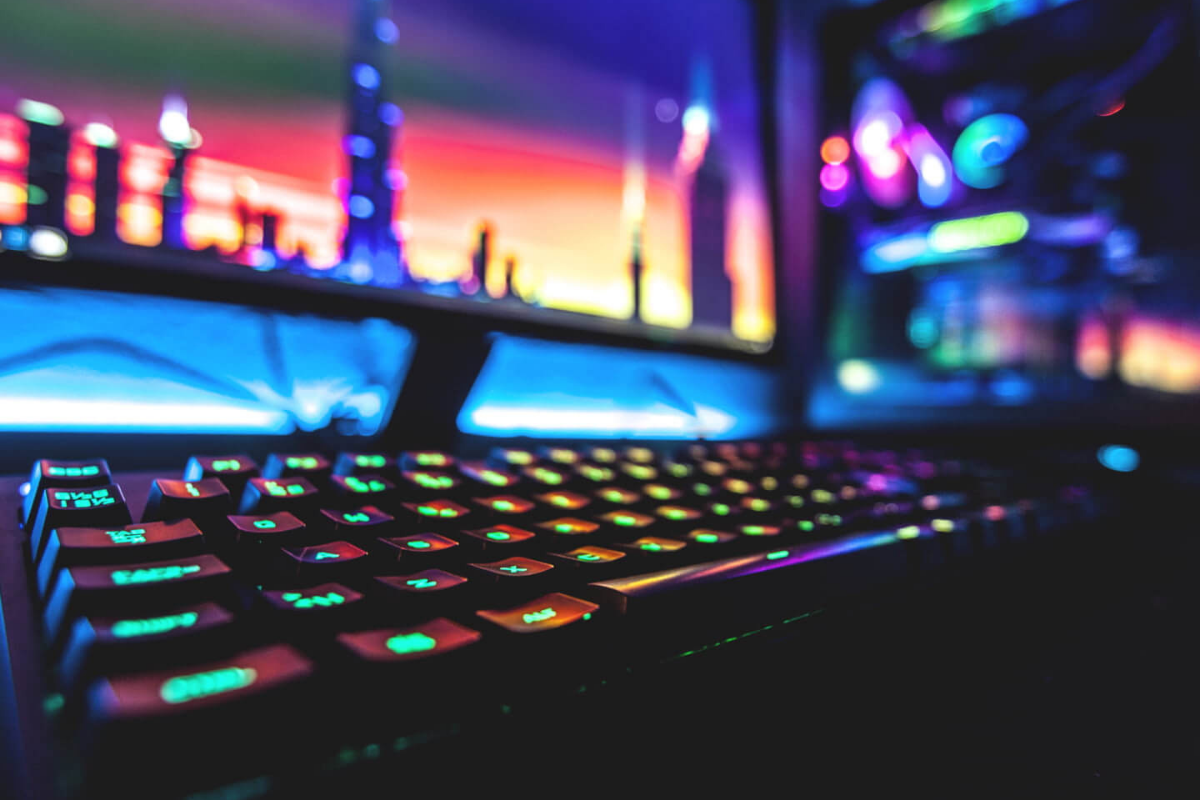 DZZRT, a gaming sanctuary with a tranquil and contemporary atmosphere, was founded in 2019 by a group of ardent gamers. Access to each of the four areas—Standard, Adult, VIP, and PS5—costs differently. While the PS5 area has comfortable push leather seats, the VIP area has a private gaming cabin. You can play a variety of electronic video games here with your friends. There is plenty to keep you fueled, including Lavazza coffee, fresh juices, mocktails, and sandwiches.
Location: Al Barsha
Timings: 12:00 pm – 04:00 am
Price: from AED 10 (per hour
Board Game cafes in Dubai
1. Unwind Café
2. Charade Board Game Cafe
3. HIVE Board Game Café
4. Kefi BoardGames Books Café
Also Read: