Craving some tangy guacamole or hot fajitas? Lucky for you, Dubai absolutely loves Mexican food and has several tasty eateries lined up across the city.
The dining scene in Dubai is well-known for its diverse culinary offerings, which cater to every palate and craving. Mexican food stands out among the city's many international cuisines for its bold flavors, vibrant spices, and authentic culinary traditions. Whether you like sizzling fajitas, mouthwatering tacos, or refreshing margaritas, Dubai has a thriving Mexican restaurant scene that tantalizes taste buds and transports diners to Mexico's lively streets. From homemade tortillas to quesadillas stuffed with creamy cheese and wood-smoked chicken, here are the best Mexican restaurants in town.
Copala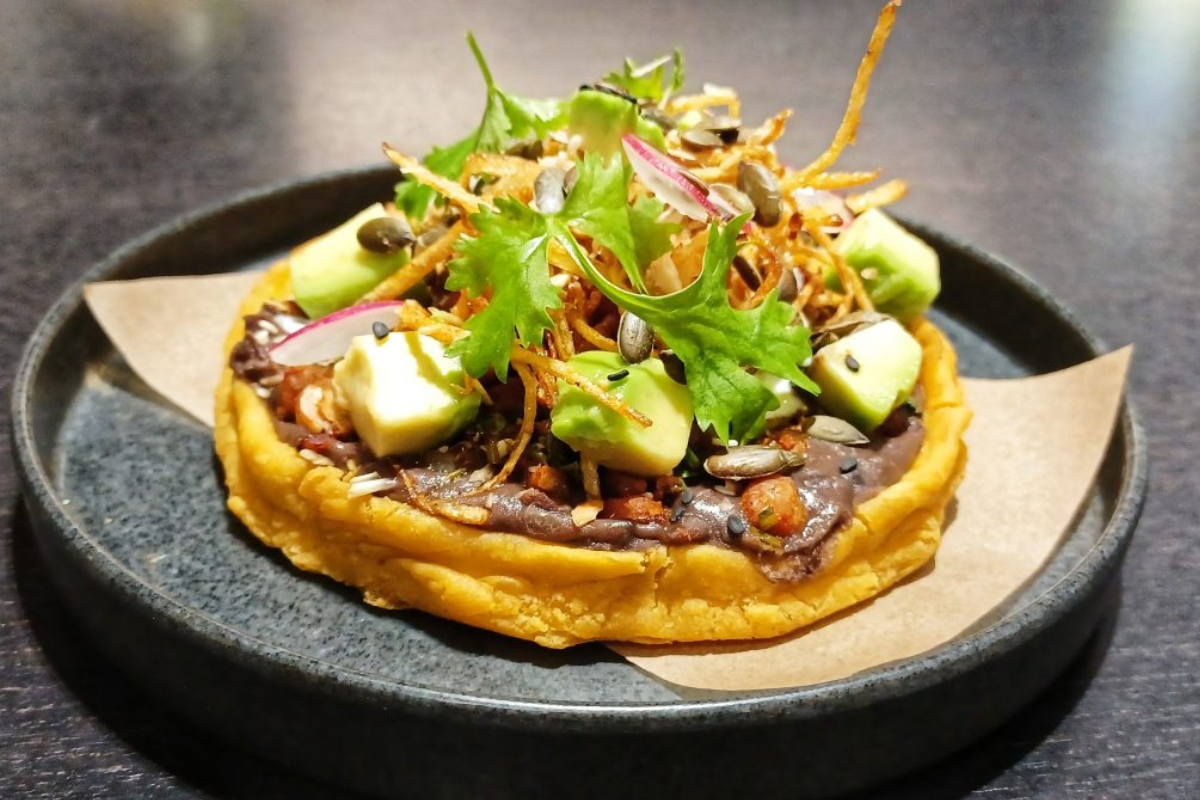 If you're looking for the most authentic Mexican restaurant in Dubai, there's only one place to go - Copala. And by "authentic," we mean true authentic Mexican flavors not just tacos and salsa. You won't find these ingredients anywhere else in Dubai, they are flown in directly from Mexico. The list is endless and includes foods like huitlacoche, tlacoyos, nopales, chiles en nogada, Oaxaca cheese, horchata, cajeta, traditional mole, and more. Since it is run by a group of Mexican nationals who take pride in the food from their country, we can safely say that visiting Copala is like taking a trip to the D.F. without spending the money on the airfare.
Don't forget to order: Enchiladas Rancheras and Mexican Flan
📍DIFC, Dubai
🕑 12:00 pm - 09:30 pm
💸AED 200 for 2
Maya Mexican Kitchen + Bar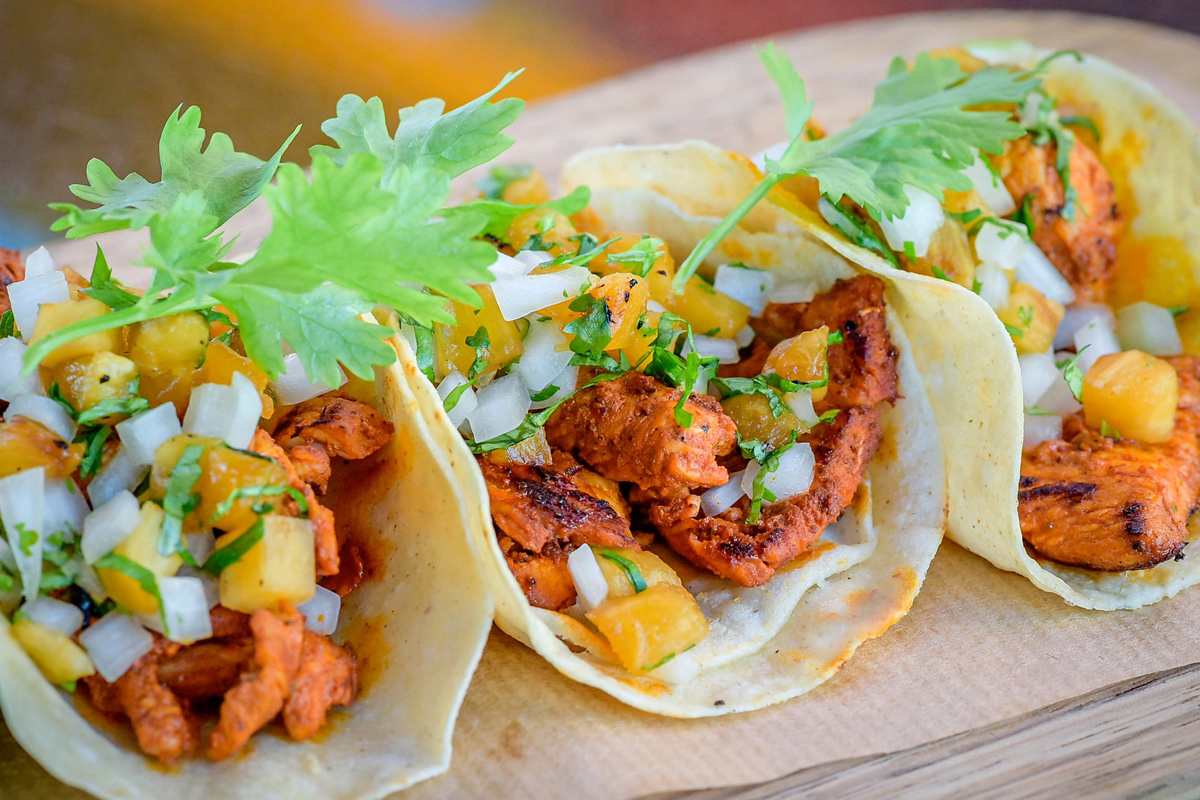 Maya Mexican Kitchen + Bar provides a unique Mexican fine dining experience for those who want to savor it. Located in the lush grounds of the Dubai Marina hotel, it offers a laid-back atmosphere and top-notch fine dining. They ensure that every plate served carries the deliciousness of traditional Mexican cuisine by gathering ingredients from the best possible sources. Maya is one of those Mexican restaurants in Dubai that will take you beyond nachos and tacos and into the heart of authentic Latin-American cuisine, making it taste exactly like it does in Mexico. If you want to feel like you're on vacation, this is the perfect place in Dubai for you. Every Friday, this Mexican restaurant in Dubai serves brunch, which is followed by an after-party. So, don't miss out on the fun!
Don't forget to order: We recommend the fajitas, but the Tacos and creamy, zingy guac are worth trying too.
📍Le Royal Méridien Beach Resort & Spa, Al Mamsha Street
🕑07:00 pm – 12:00 am
💸AED 400 for 2
Maiz Tacos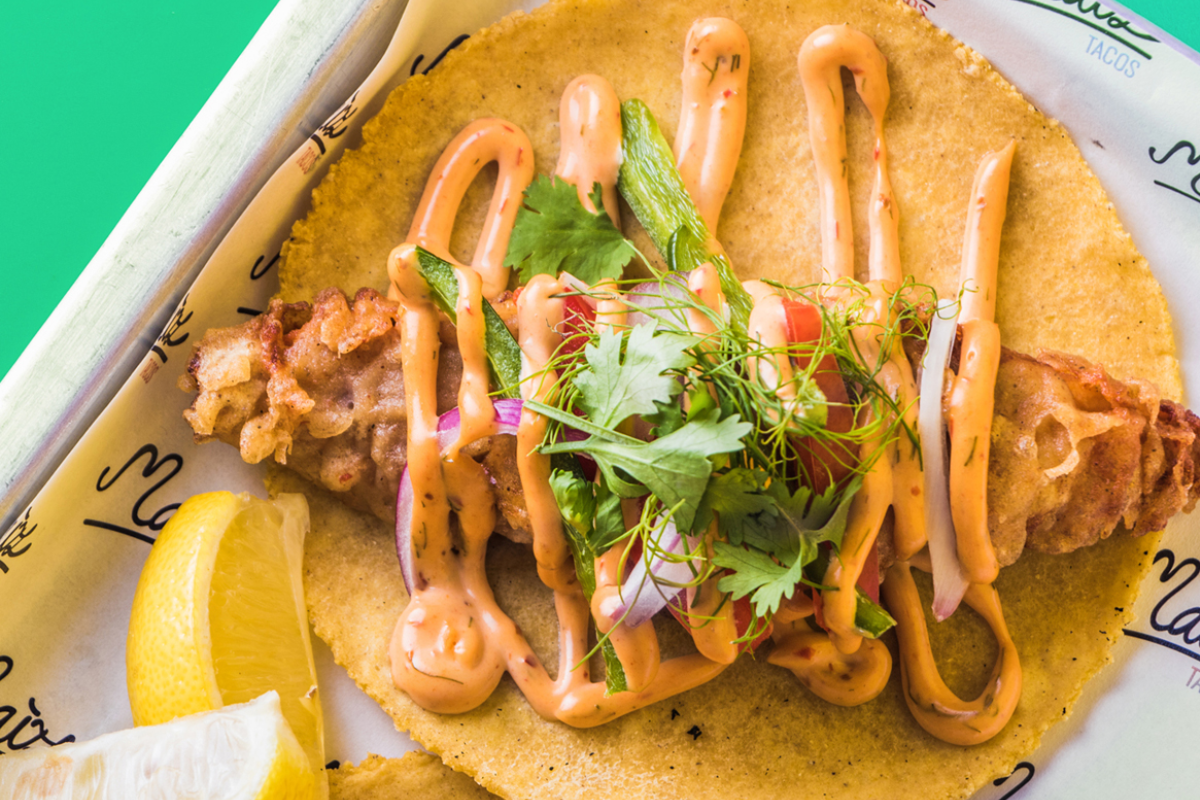 This Mexican restaurant puts its focus on its food, serving up a variety of authentic tacos to gobble down in a minimalist setting with neon signs on its pastel walls and benches that are colored like birch trees. For starters, its 'El Jefe' pulled angus chuck tacos almost have a cult following - and the fresh chimichurri in them only adds to that. The Mexican corn on the cob is also recommend because if you haven't had it before, you are in for a treat.  Another dish mastered by this beloved homegrown concept? The decadent 'Churro Ice Cream Sandwich,' which is served with vanilla ice cream from Canvas Gelato, is reason enough to go back. This has become our new favorite place to catch up with friends because of the cozy atmosphere, all-pink walls, and the "mi casa es tu casa" sign that we just can't help but take pictures of every time.
📍Cluster Y, JLT  
🕑 Mon-Tues 12:00 pm - 10:00 pm | Wed-Sun 12:00 pn -11:00pm
💸 AED 175 for 2
Loca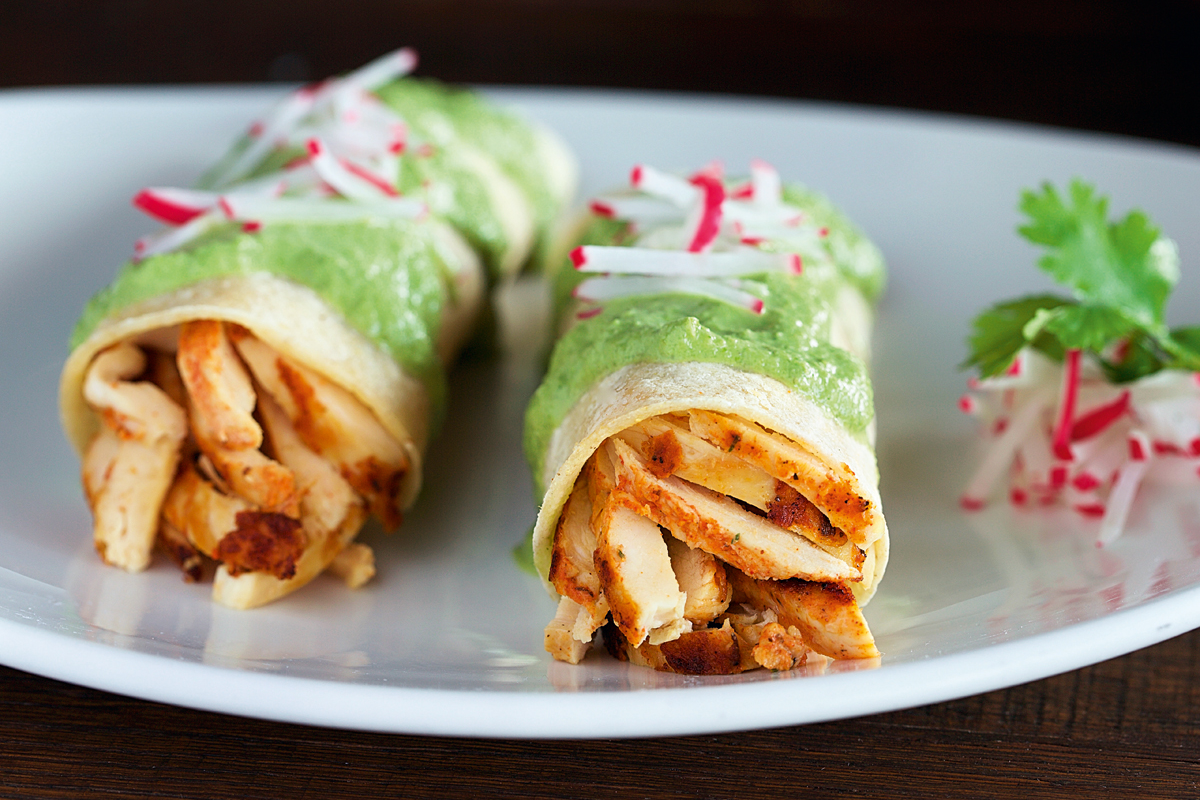 It's easy to understand why so many Dubai residents adore this lively spot. Loca is one of the oldest and best Mexican restaurants in Dubai, it offers casual interiors, live sports, daily specials, and specialty Mexican mixed drinks prepared however you like. The guacamole served here is fresh and made right at your table, a nice touch that makes it even more appetizing. The fajitas and enchiladas there are also top notch. Ever since its opening in 2009, this restaurant has provided fans of Tex Mex with tantalizing Latin American cuisine and a range of premium beverages. It has won people over with its laid-back atmosphere and unwavering quality standards.
Don't forget to order: Loca Pozole, Tacos Al Codero, and Enchiladas de Mariscos and the Tostada salad with jumbo prawns.
📍Dubai Marine Beach Resort & Spa, Jumeirah 1
🕑 12:00 pm – 12:00 am
💸 AED 400 for 2
Meshico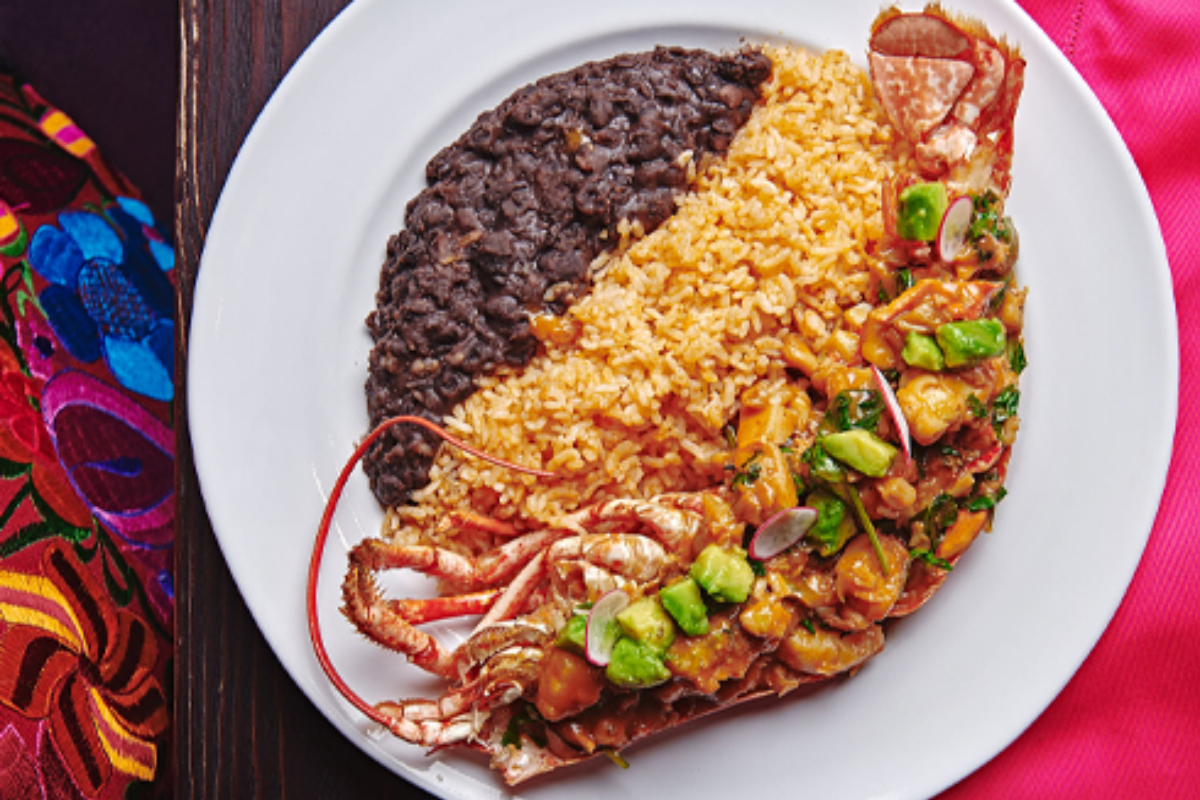 Meshico located at The Pointe, offers terrific views of Atlantis the Palm. Its trendy interiors and housing the biggest selection of Mexican short drinks in UAE will surely entice anyone to visit. The venue is spread out over two floors and has a colorful interior as well as top-floor views of the water. The interiors have a Latino flair, from the 300-hanging hummingbird alebrijes to the glass piata chandeliers. Several traditional dishes are offered on the menu, including tostadas, street-style corn, ceviche, and Mexican cheese fondue. A variety of salads and tacos are also available, with options like grilled skirt steak, roasted bone marrow, and pacific shrimp. Mexican beef stew and rotisserie-grilled meats are common items on large plates.
Don't forget to order: Camarones Martin, pairing fresh jumbo shrimps sourced from the Mexican-Pacific with homemade garlic sauce and a hearty squeeze of lime juice.
📍 The Pointe, Palm Jumeirah, Dubai
🕑01:00 pm - 03:00 am
💸 AED 560 for 2
Senor Pico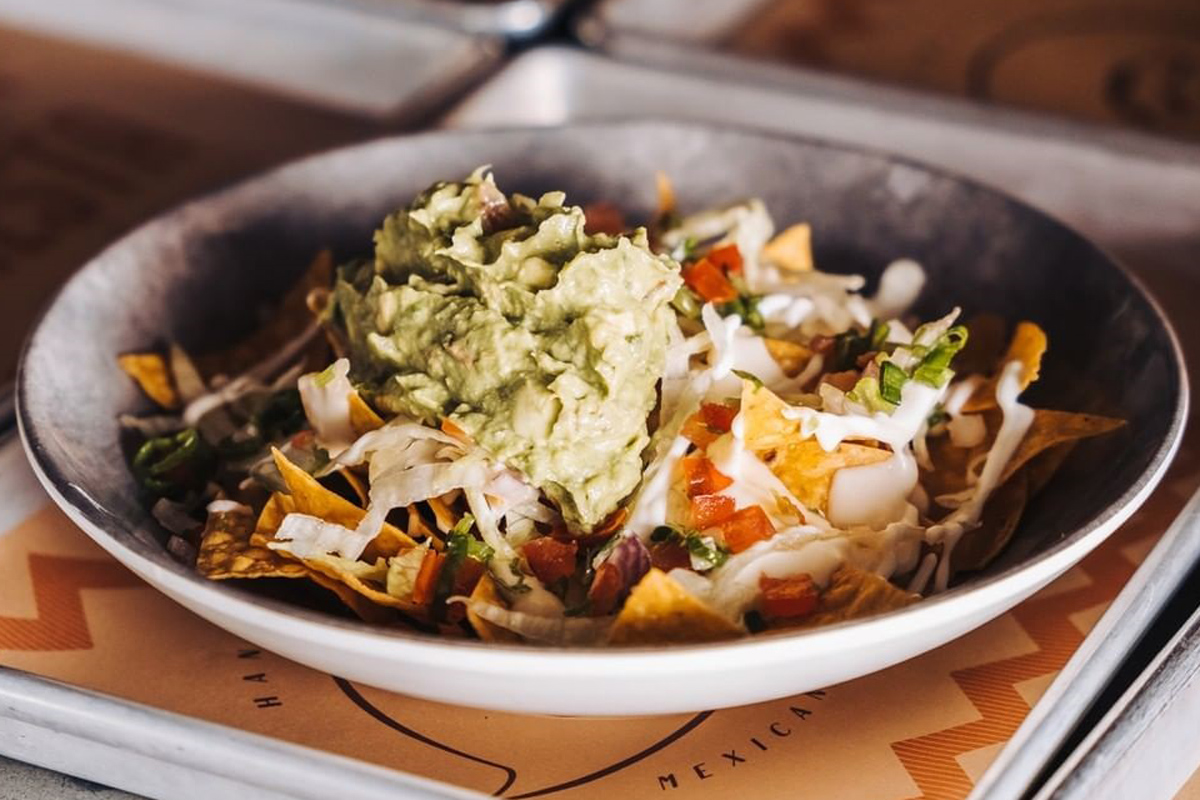 Seor Pico brings a revitalizing taste of contemporary Mexico to the Palm with his "Mexican-early Californian" cuisine, which is influenced by the markets in Mexico. As for the main courses, there are cheesy quesadillas, tacos, burritos, tostadas, bowls, and hearty torta sandwiches. Starters include nachos, shrimp ceviche, taquitos, and salads. The food is simple and fresh; the burrito is tightly wrapped and filled with rice, beans, Cotija cheese, and all the usual suspects in addition to tender, flavorful barbacoa beef. Although it's not the most extravagant burrito we've ever eaten, it fills the bill. The restaurant embodies Mexico - bright, colorful, and vibrant - without being ostentatious. It has a show kitchen and a well-stocked bar area that serves horchata.
Don't forget to order: The shrimp ceviche tostada. It packs a punch – it's not verry spicy but it's certainly a fiesta in your mouth.
📍 Palm West Beach, Dubai
🕑 12:00 pm - 12:00 am
💸 AED 240 for 2
Taqado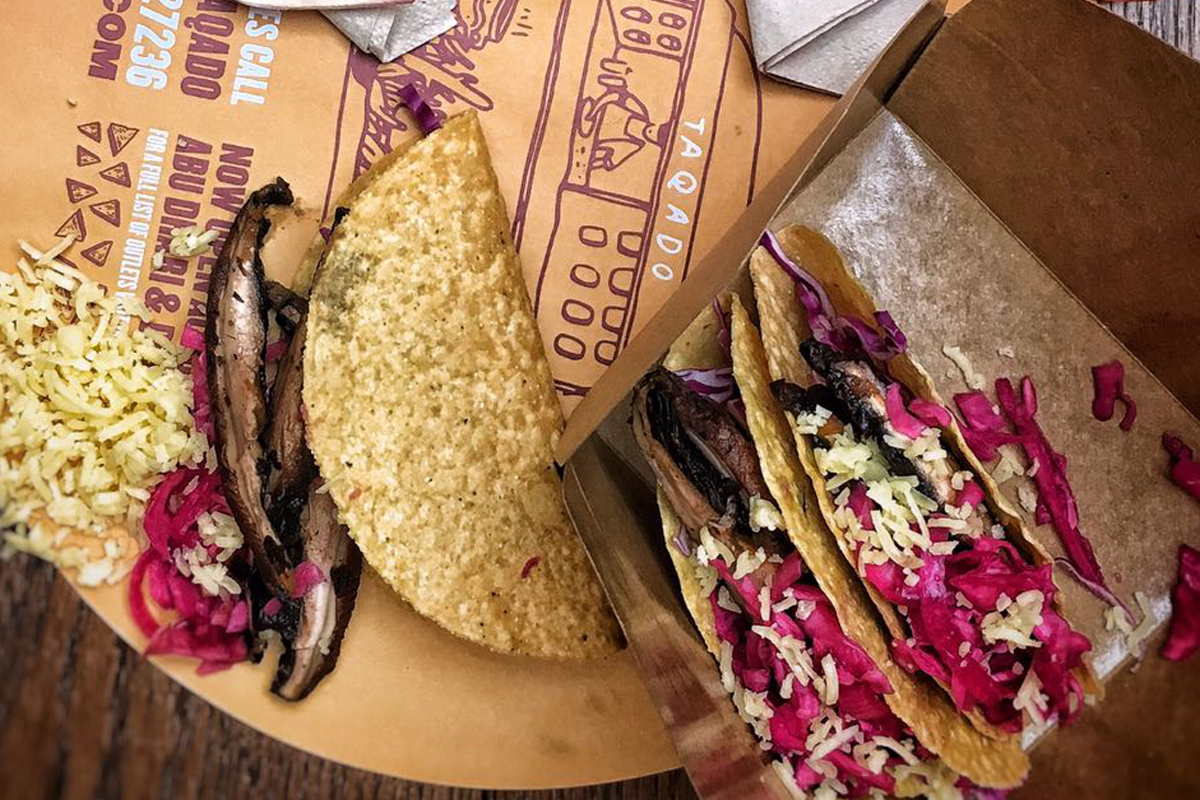 This locally owned Mexican restaurant chain in Dubai is the go-to for lunch at the office, a quick snack while exploring Mall of the Emirates, or, quite frankly, whenever you're up for a hearty Mexican meal. It's Mexican food broken down and put back together at its best. Taqado makes Mexican food in Dubai quickly and without a fuss, whether you want Spanish rice, pinto beans, grilled achiote chicken with a dollop of fresh guacamole wrapped in a tortilla or soft-shell tacos.
Don't forget to order: Azteca Salad, Burrito, Quesdadilla, Taqado Churros and Smoresdilla
📍Various locations including Dubai Media City, Mall of the Emirates
🕑 07:30 am - 10:00 pm
💸 AED 105 for 2
El Chapo's Tacos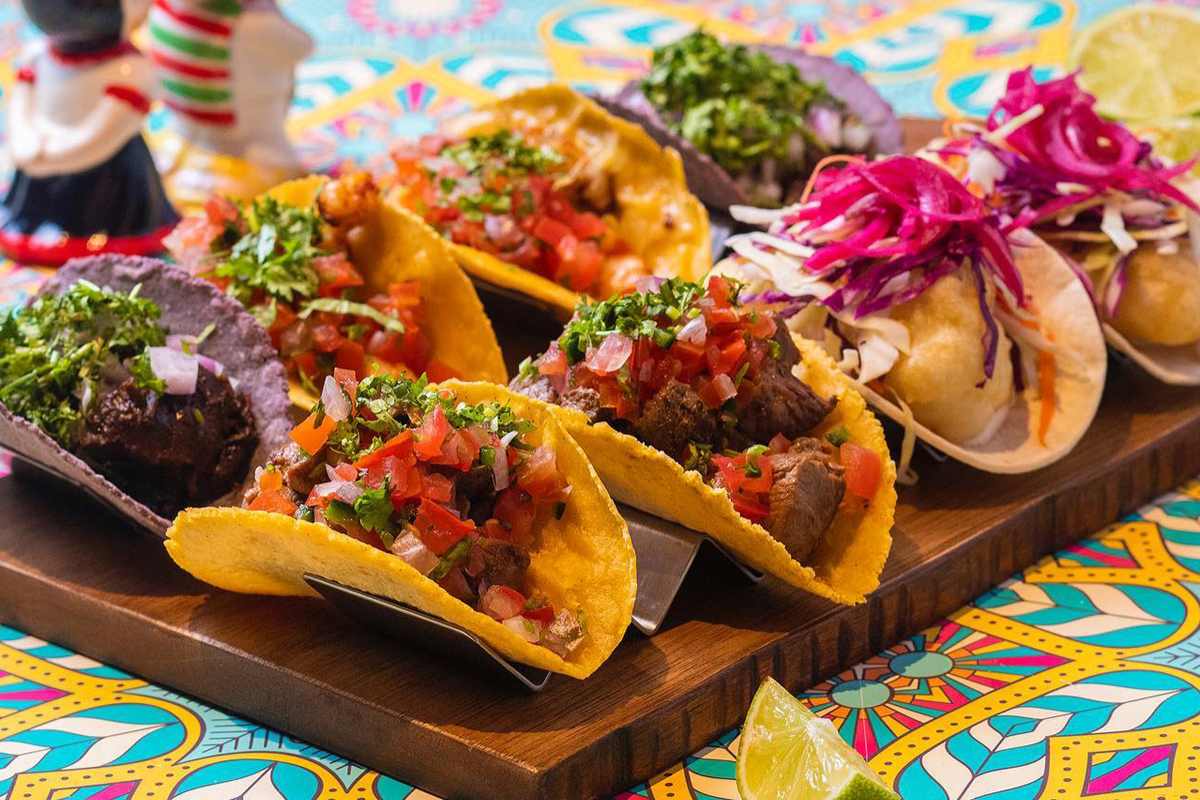 El Chapo's Tacos, one of Dubai's liveliest Mexican eateries, is run by the same group as Mr. Miyagi's. The amazing guacamole, which is made right at your table, is the real highlight of this place. Its chic décor, which includes cacti scattered about, neon pun signs lining the walls, and that "El Chapo" theme, only adds to its charm and makes it a popular place to enjoy its selection of Mexican mixed drinks. In the best possible way, it is extravagant.
Don't forget to order: Mushroom and Oaxaca cheese quesadillas
📍Studio One Hotel, Dubai Studio City
🕑 04:00 pm - 02:00 am
💸 AED 260 for 2
Also Read: