Instagram is introducing broadcast channels on Instagram, a one-to-many messaging tool that allows creators to engage directly with their followers at scale.
Creators can use broadcast channels to help keep their followers updated and share behind-the-scenes moments using text, photo, video, voice notes and polls.
Instagram is testing this new feature with a handful of US creators and will be rolling it out to more creators soon.
Mark Zuckerberg introduced broadcast channels on Instagram with his own "Meta Channel". Broadcast channels are a public one-to-many messaging tool that creators can invite all of their followers into and share text, video and photo updates.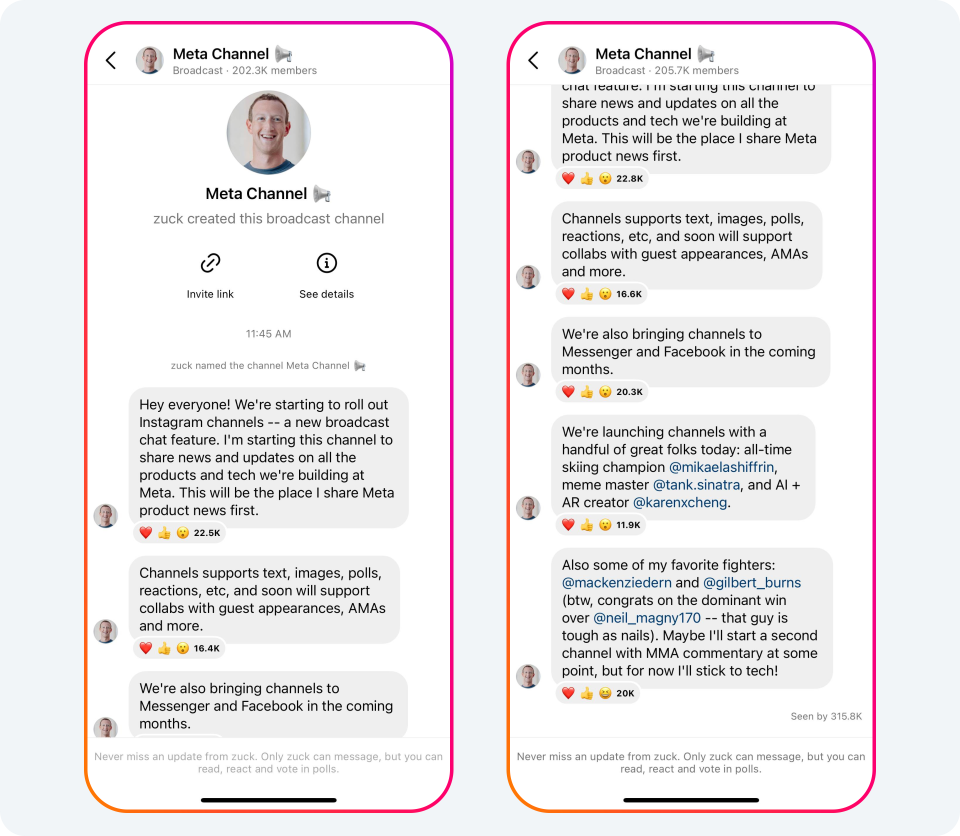 Content creators are now able to share their latest updates and behind-the-scenes moments using voice notes, as well as create polls to obtain fan feedback in the newly launched Broadcast Channels on Instagram.
While followers can react to the content and participate in polls, only creators can send messages. In the coming months, more features will be introduced, including the ability to invite another creator to the channel for discussing upcoming collaborations, conducting "ask me anything" sessions, and other functionalities.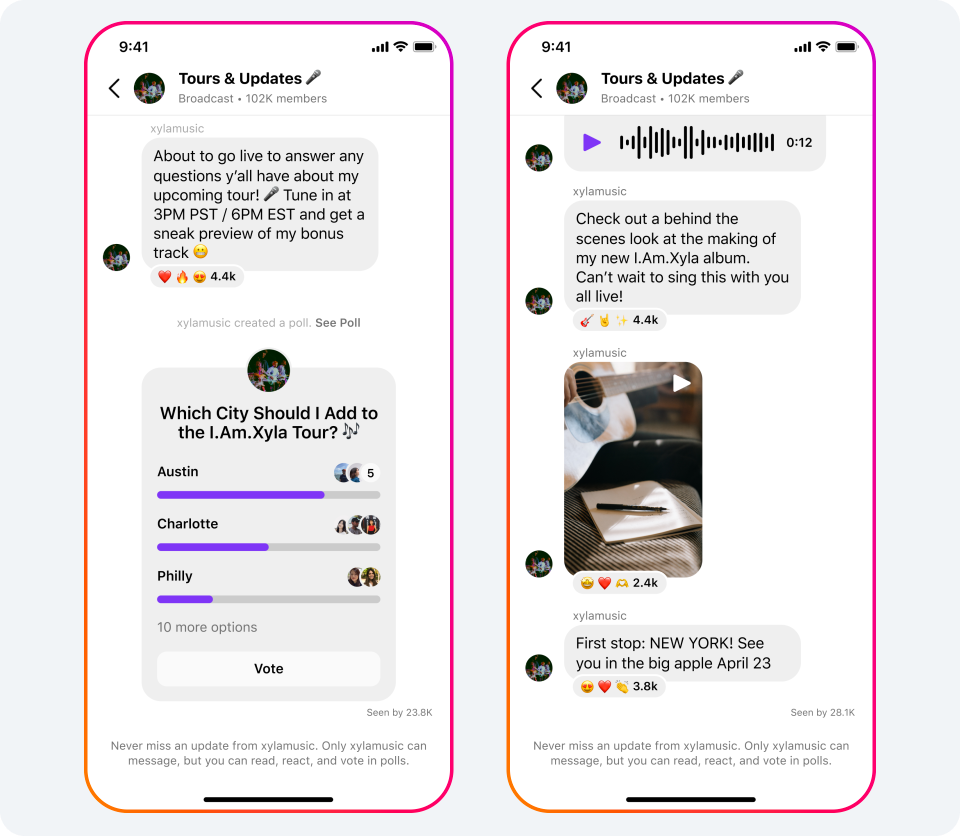 How Do Broadcast Channels Work?

After obtaining access to broadcast channels and sending the first message from their Instagram inbox, creators' followers receive a one-time notification to join the channel. Anyone can discover and view the content, but only followers who join will receive updates.
Followers can leave or mute channels at any time and control notifications from creators by tapping the bell icon on the creator's profile and selecting "broadcast channel." Notifications default to "some," but the setting can be changed to "all" or "none." Apart from the invitation notification, followers will not receive any other notifications unless they add the channel to their inbox.
Once added, the channel appears among other message threads and notifications function like a regular chat. Creators can use the "join channel" sticker in Stories or pin the channel link to their profile (coming soon) to encourage their followers to join as soon as the broadcast channel is live.
Here's how to join a broadcast channel:
To access a broadcast channel, users can use a creator's Story sticker or the link pinned to their Instagram profile, or receive a one-time notification as an existing follower when the creator starts a new channel.
To join the channel, simply tap "Join broadcast channel." For those not already following the creator, a prompt will encourage them to do so.
Once followers have joined the channel, they can react to content and participate in polls but cannot send messages. Additionally, they can share a link to their favorite creators' channels with friends to encourage them to follow and join.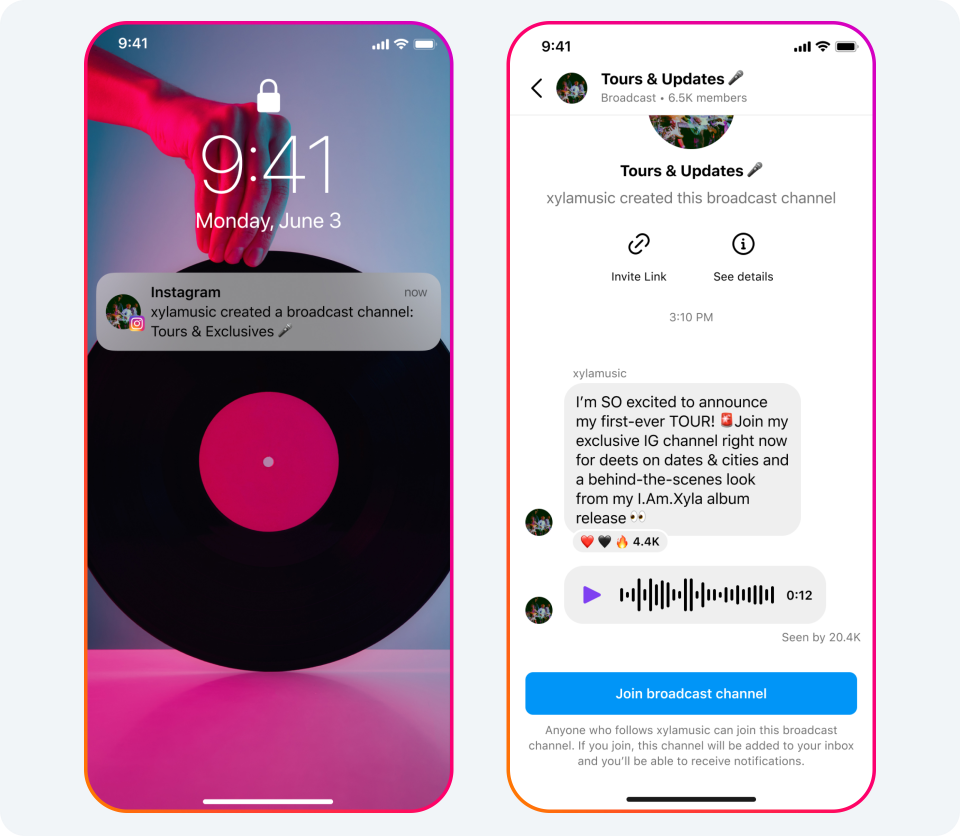 For creators with Subscriptions who wish to make a broadcast channel available to all their followers, they must configure the channel's audience to "all followers." Alternatively, they can create a broadcast channel exclusively for paid subscribers, providing them with access to more exclusive content.
News Source: Meta Newsroom