The growth trajectory of numerous globally renowned companies often traces back to modest origins. Be it from their garage or a small rented-out space, these companies have soared high and established themselves in front of the world. Their success stories serve as a testament to the power of determination, unwavering commitment, diligent effort, and visionary leadership continually inspiring aspiring entrepreneurs and creative minds alike.
With a vision to nurture and provide wings to aspiring creative minds, Shadi Alrefai founded Garage Studio in the art capital of the Middle East. Discover how this dynamic hub is empowering creators and photographers to push the limits of their craft while making history.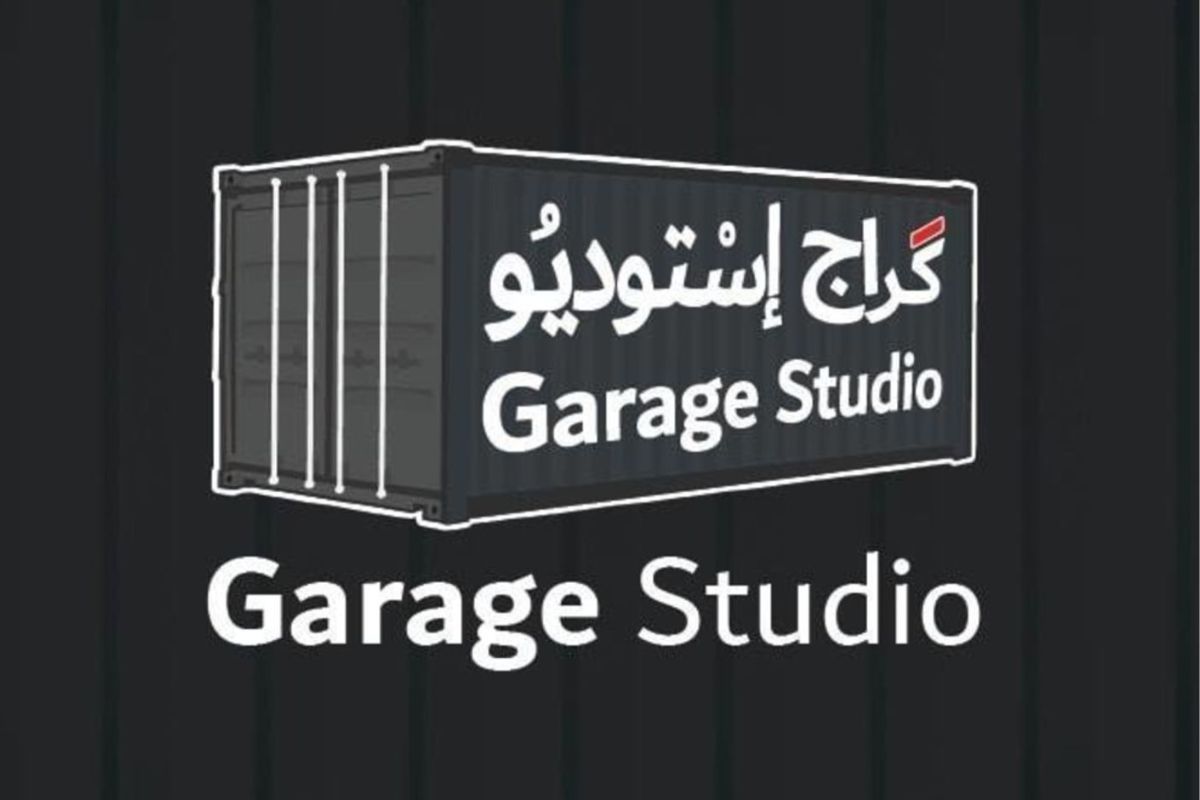 Garage Studio is a photography and videography studio nestled in the art district of Dubai. More than being a physical space for budding photographers and videographers, it is a creative hub to unleash and showcase your talent and creativity. The space invites talented minds to push their boundaries and discover the endless opportunities the world has in store for them. The unique concept of this photography studio in Dubai was born out of the founder's belief that,
"limited space should not equate to limited opportunities".
Aiming to provide a space for individuals who may not have their own garage but have a burning desire to unleash their creativity and start something new, Garage Studio is set on its journey to become the best in the region. They have been able to establish a nurturing and innovative environment where creators, photographers, and artists can freely experiment, explore, and pursue their creative goals. They motivate the creators to reach for the stars by drawing inspiration from success stories of iconic companies like Google, Apple, and Amazon, which had their beginnings in garages.
Garage Studio strives to achieve a different level of perfection compared to traditional photography studios. They have set their own scale of standards to maintain. Each aspect of this photography studio in Dubai contributes to motivating its community of creators to race forward. This is what sets them apart from the other creative spaces in the region. Alrefai says,
"We don't measure ourselves against other studios; instead, we aim to continually innovate and offer the latest technology and advanced equipment that will unleash the creator's mind".
Garage Studio has partnered with a few prestigious companies to provide you with the latest technological innovations in the field of photography. You can try and test out the latest equipment before making a purchase. Your access to their set of equipment is based on your membership package. The advanced membership package gives you access to all the equipment and spaces at the studio.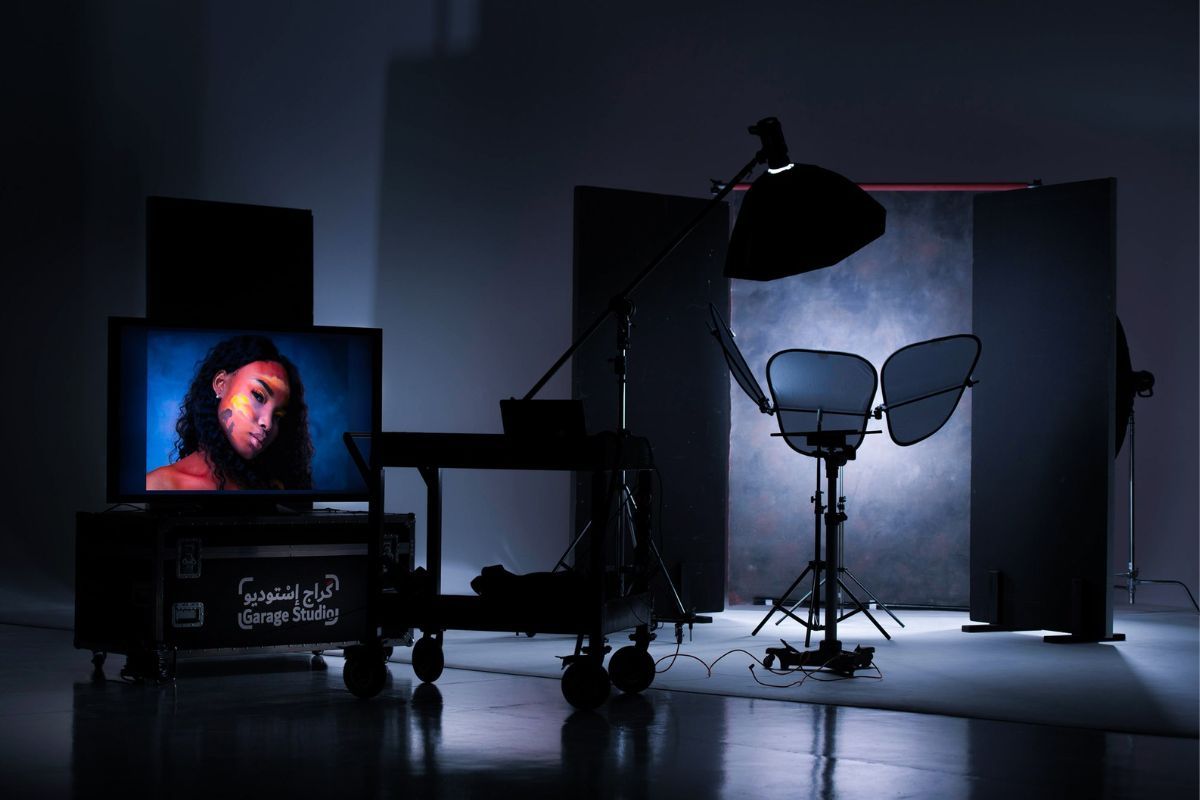 Equipped with advanced creator tools, Garage Studio is a space where experimentation and quality content meet. As a creator, you can explore the space and their tools, and utilize them to channel your ideas into creating your dream project. Be it photography, modeling, video production, or any other form of creative content, the studio lets you experiment and play around with different techniques and setups until you create the magic.
From traditional photography and videography tools to cutting-edge VR capabilities, you can look for their services and capabilities to bring more perfection and convenience to your work. Their studio is equipped with the latest VR technology that features LED screens. Their VR capabilities also boast the fastest scan rate in the UAE.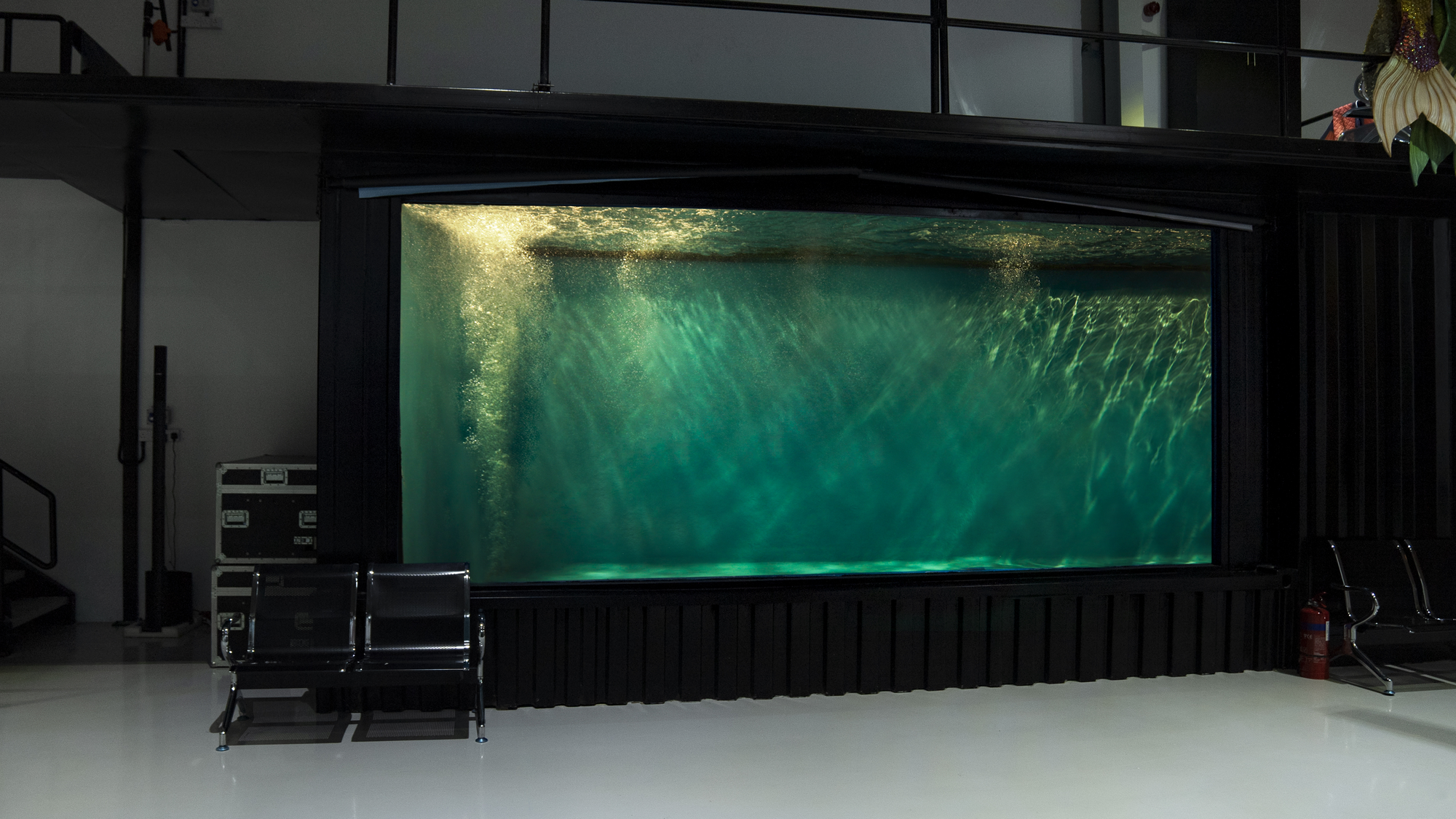 Another mind-blowing feature of Garage Studio is its underwater tank. This underwater tank can be used for photography or videography purposes as it is equipped with state-of-the-art facilities like underwater lighting and sound systems. The lighting and the sound system inside the underwater tank are controllable from the outside. Using the advanced sound system, you can communicate with your model under the water ensuring proper communication during the shoot. You can either shoot from outside or dive into the tank. They have installed specific settings to enable zero reflection from the glass material of the tank ensuring you have a seamless shooting experience at their studio. However, if you wish to dive inside the underwater tank, you need to have a diving certificate for safety purposes. While shooting from under the water, you can also make use of their camera housing system.
Garage Studio also features a Rain Studio, a studio space equipped with facilities that can provide you with temperature-controlled rain indoors. They are the only studio in Dubai to provide this unique feature.
What makes Garage Studio exceptional is its dedication to customization and flexibility. As a venue, Garage Studio stands out by offering complete freedom to its creators to utilize their space. They offer a range of options, from product launches and events to private parties and more. You can set up the studio by adding suitable props and lighting to match your shoot requirements. You can also seek their assistance to help you to set up your backdrop.
Alrefai proudly says,
We do not have a ready made set design that you are going to see always at the location. Every time you come to the studio, you will find something new.
Garage Studio boasts an in-house team of designers and artists, ready to build custom sets and bring your creative visions to life. You can bring in your idea and they will customize their space to match your vision guaranteeing a truly unique experience. This would make your responsibilities as an art director so much easier.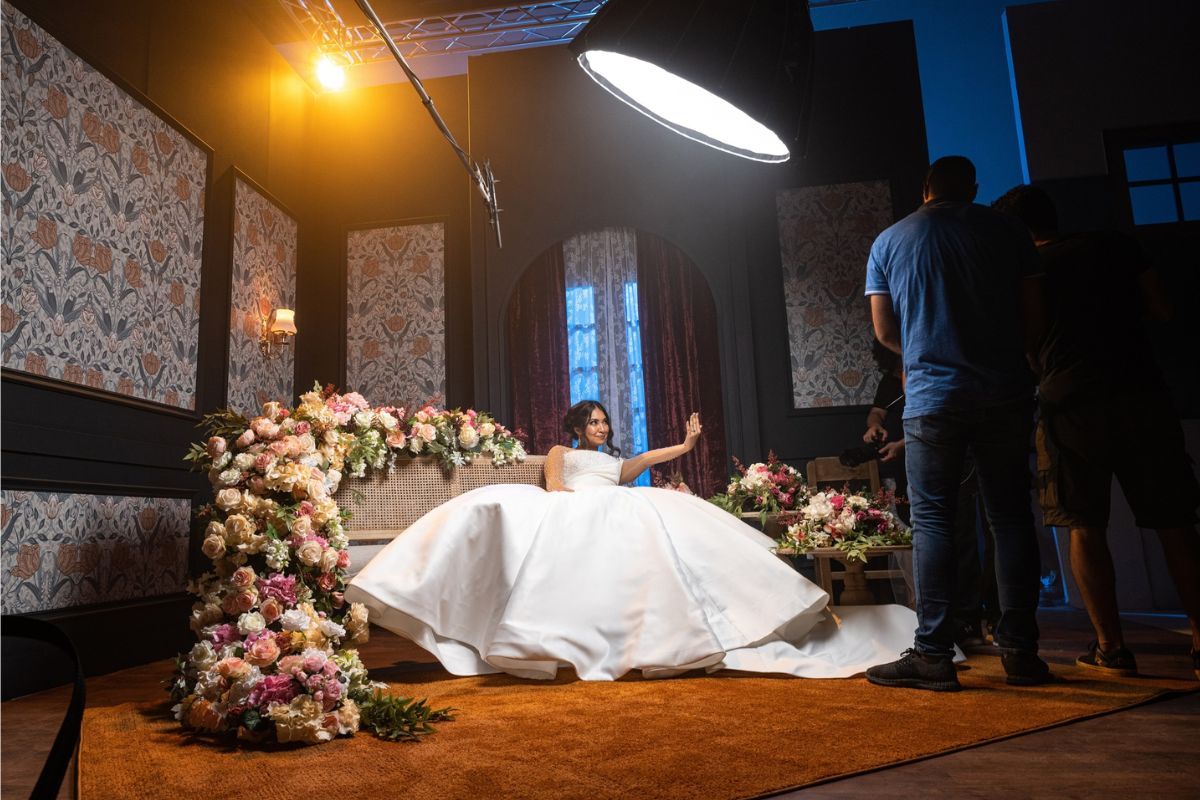 You can always approach Garage Studio as they are open throughout the day to accommodate your needs. Whether you are booking a studio or need assistance with a project, you can approach them to seek their guidance. Garage Studio recommends you visit their studio in person before booking the venue as their space is ever-evolving to offer something fresh and exciting.
The extensive portfolio of Garage Studio is adorned with big names and companies in the industry. They have hosted product launches and events of multimedia companies and even collaborated with renowned magazines and brands.
We have made a mark and our journey has achieved a lot during its initial phase.
says Shadi Alrefai.
This one-of-a-kind creative hub in Dubai is looking forward to expanding its space and presence in the Middle East market. They are looking to collaborate with exceptional creative talents that align with their vision and plans. Alrefai says,
We are very ambitious in our future. When it comes to collaboration with talents, we are very selective to the niche market of creatives. We are always looking for people who are really creative and have visions that match ours.
The studio affirms its commitment to the community by hosting events and activities creating opportunities for people to engage with art and creativity. They are working on hosting regular events and informative sessions to nurture young talents and pave the way to their bright future. You can look out for the photography-related events to be hosted by them on their social media handles.
Shadi Alrefai invites you to join them at Garage Studio, a space where creativity knows no barriers.
Also Read: