Being one of the most popular tourist destinations in the world, Dubai has many attractions that could give you the perfect holiday ideas. From beaches to deserts, this city of skyscrapers offers you unlimited fun and entertainment. The beach destinations are attracting tourists and locals alike due to the scenery, cleanliness, amenities, and fun activities at the spot.
La Mer is one such beach destination popular for its architecture, shopping and dining outlets, entertainment options, and vibes. This stunning seaside destination is located in the heart of Jumeirah. La Mer is a perfect addition to your Dubai itinerary if you wish to spend a relaxed day beside the waterfront.
La Mer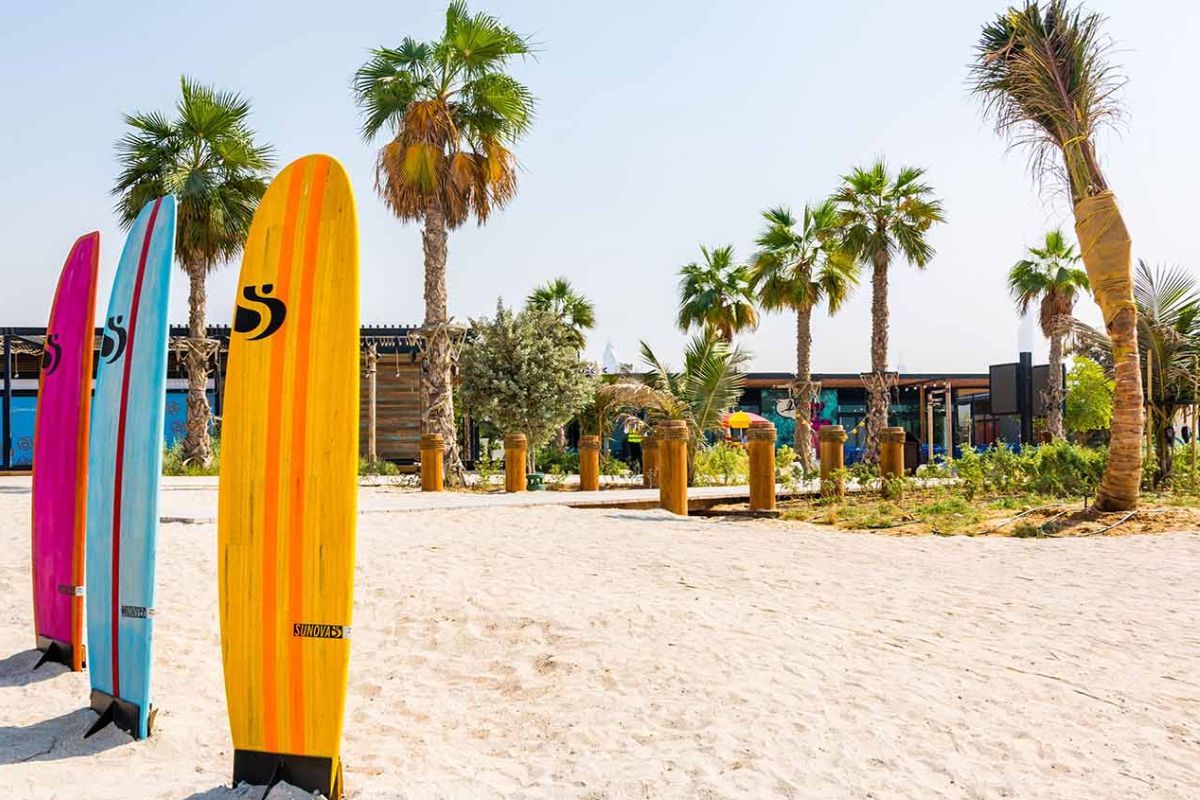 La Mer is a modern beach development that has been offering a unique experience with its crystal-clear waters, soft white sand, and vibrant atmosphere. This popular beach destination was opened for tourists and residents in 2018 by Meraas. La Mer South will be soon replaced by an upscale beach development project, J1 Beach.
The architecture and design of the beach development are inspired by the natural beach environment. You can see contemporary and traditional elements blending in perfectly at La Mer in Dubai. There are several zones in La Mer with each having its own architectural style and vibe. They are divided into La Mer North, La Mer South, and The Wharf. The promenade area features contemporary architectural elements like clean lines, glass facades, and bold geometric shapes whereas the water park area features more tropical and whimsical elements like bright colors, playful shapes, and so forth. You can also see a difference in the boardwalks at La Mer Beach Dubai.
La Mer is home to more than 130 restaurants, cafes, and shops. You can explore for an entire day and still want to come back. Indulge in the best experiences at La Mer Beach Dubai.
Water sports activities at La Mer Beach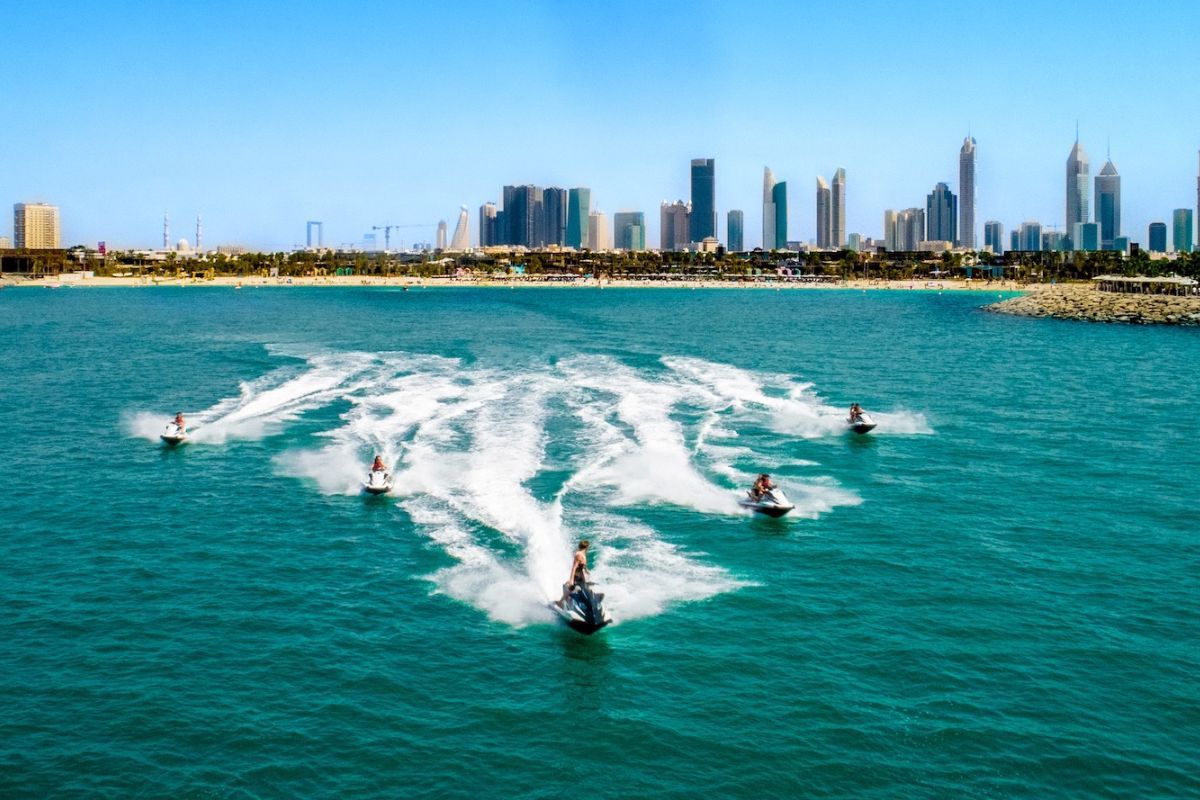 La Mer's blue waters are perfect for your water adventures. You can visit Watersports by First Yach to have your dream turn reality moment. This watersports company offers you different kinds of adrenaline activities to enjoy the warm waters of La Mer beach in Dubai. There are many adventures for thrill-seekers at the beach like jet skiing, stand-up paddleboarding, kayaking, flyboarding, wakeboarding, and parasailing. By indulging in these activities, you are entitling yourself to a mesmerizing view of the Dubai skyline from the coast. Some of the non-motorized water sports activities you can try while at La Mer Beach are:
· Stand-up Paddle – AED65
· Pedalo – AED110
· Kayak – AED65
· Water Step Bike – AED85
· Inflatables – AED65
*All the prices mentioned above are for 30 minutes of the respective activity*
You can also hire a personal trainer for these non-motorized water sports activities for just AED85 for 30 minutes. They also offer boat cruises for AED1265 per hour in this category.
If you are a bit more adventure-seeking, try their motorized activities like:
· Jet Ski – from AED195
· Jet Ski Tour – from AED590
· WakeBoard – AED190
· Fly Board – from AED390
· Towable – from AED160
Where to eat at La Mer Beach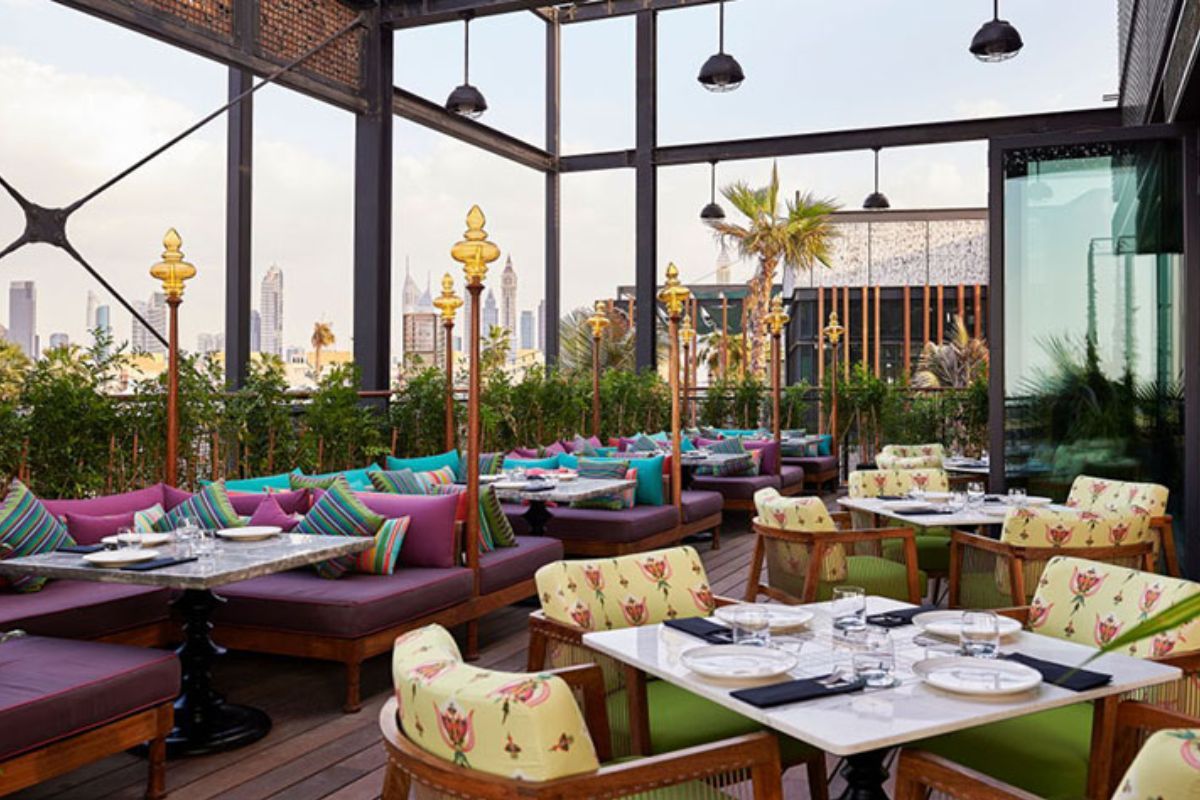 La Mer Beach in Dubai houses many restaurants that offer fine dining experiences. You can have a wonderful time enjoying a sumptuous meal while watching the rhythmic waves at the beach. You can either enjoy the vibe of a beachside café or book a romantic date night at any of the upscale restaurants at La Mer Beach. Here are the best restaurants in La Mer Beach Dubai you need to check out for a unique experience.
· The Chickery: This restaurant serves gourmet-quality chicken dishes at a reasonable price. You will be served dishes prepared with fresh, all-natural ingredients, and chef-driven recipes. They offer bulky sandwiches like Nashville, The Hero, and Chicken Club, special wraps, and wings meals.
· Five Guys: This dining outlet is an ideal joint for all those burger lovers. Five Guys serves tasty, juicy, and bulky burgers across 1700 locations across the world. Try out their special Five Guys shake to unlock a new favorite drink.
· Falla: This Italian restaurant creates wonders through the fusion of flavors where Italian flavors meet casual American fare. Their menu features a variety of burgers, pasta, salads, desserts, and beverages. They also offer an exclusive menu for the kids.
· El Greco: This gorgeous Greek restaurant at La Mer Central serves delicious grills and beach vibes. You can have an amazing lunch experience at this restaurant. They serve gyros, power bowls, yummy desserts, and beverages. Their house-blended spices and unique cooking methods will provide you with rich Greek flavors.
Where to shop at La Mer Beach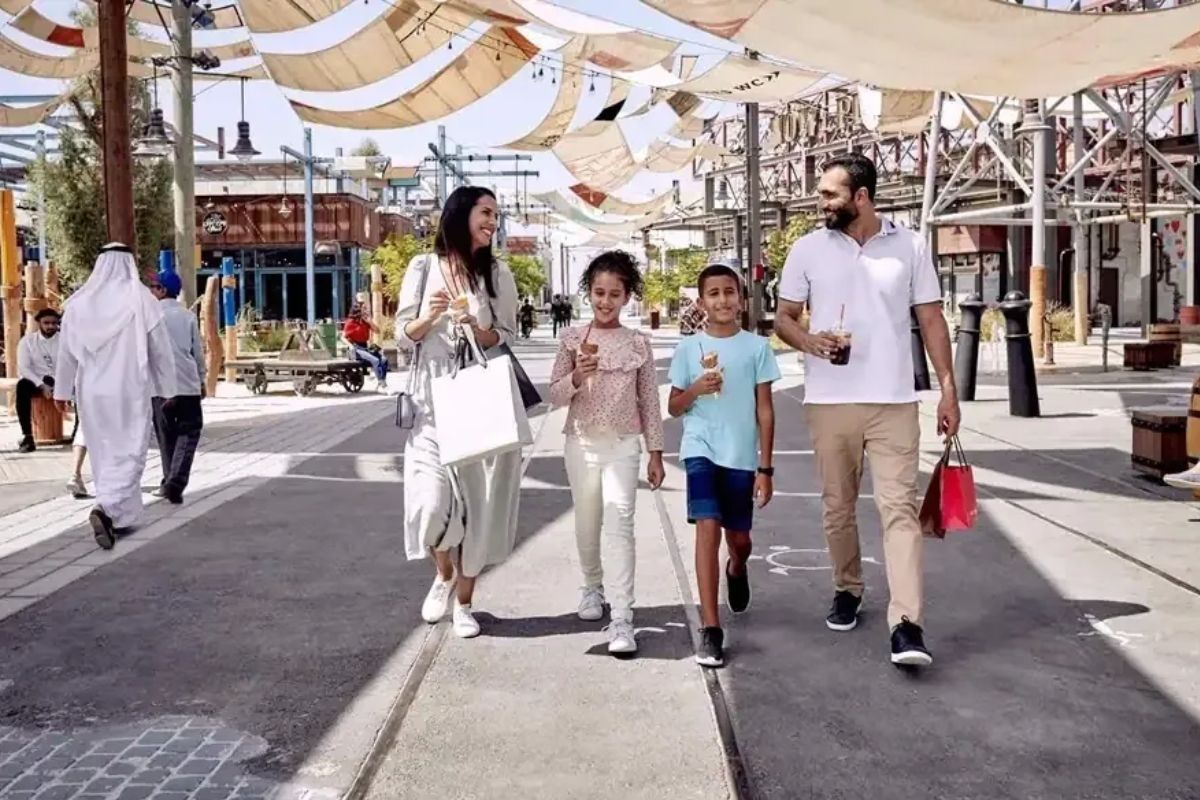 Shopping is a therapeutic activity for most of us. You can shop at top brands in La Mer Beach Dubai. These brands offer a wide variety of collections in fashion, beauty, fragrances, and more. You can buy some quality swimwear from them to enjoy your day at the beach. Some of the stores sell cute souvenirs and keepsakes that can remind you of the beautiful moments spent in Dubai. These stores have done interiors to match the beach vibe of the destination. Even if you are not looking forward to buying anything from them, do check out the stores to enjoy their collections and décor. Check out the stores in La Mer Beach that will offer you the best deals.
· Rebel Swell
· Optifashion
· Virgin Megastore
· BinSina Pharmacy
· Taif al Emarat
· Bayt al Saboun Al Loubanani
Things to do at La Mer Beach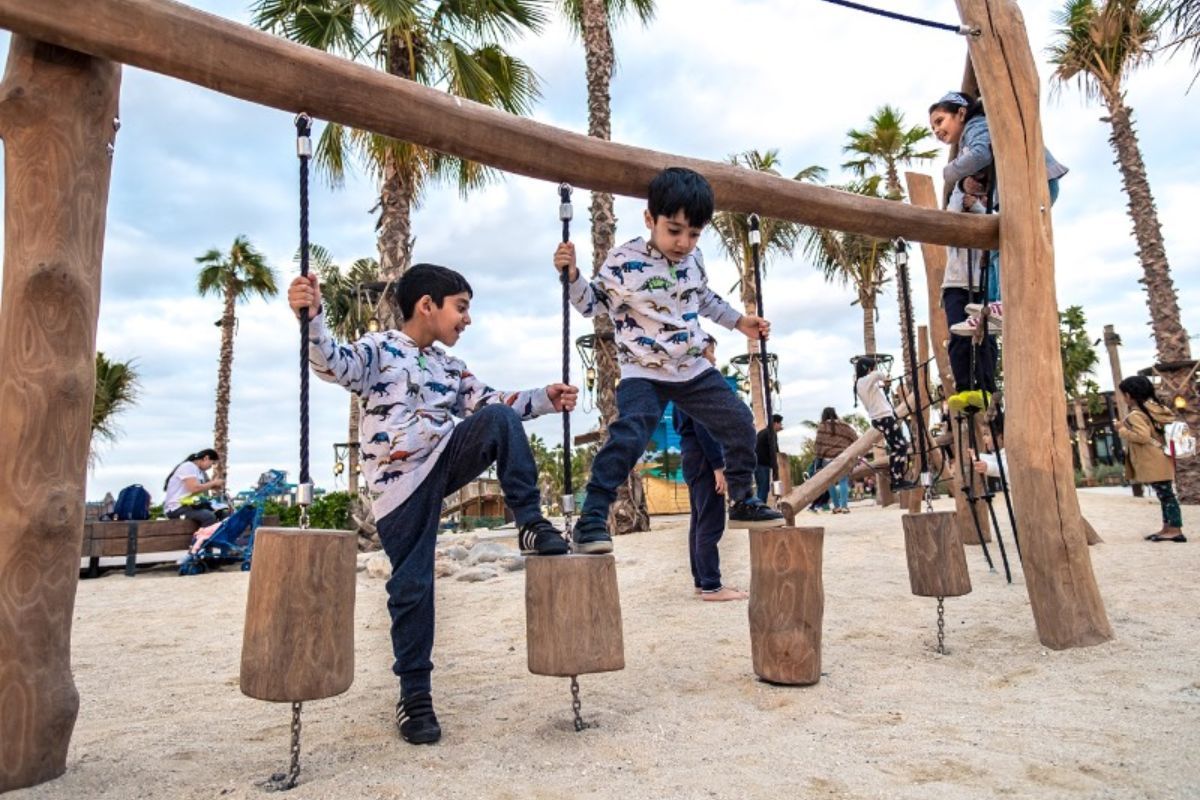 Just Chilling
La Mer Beach has the perfect vibe to spend your evening. You can watch the scenic beauty at this modern beach development while relaxing on the white sand beds. Rent out a cabana from the authorities and enjoy the rhythmic waves that hit the shore. La Mer Beach is one of the best spots to watch sunsets in Dubai. The golden hour elevates the beauty of this destination. Walk through the alleys and boardwalk to enjoy the architecture and design of this beautiful beach destination in Dubai. You can also dip in the warm waters to have a perfect beach day. On special days, La Mer also displays stunning fireworks in the sky.
Photography
La Mer Beach is an Instagram-worthy spot in Dubai. Each corner of this attractive destination offers a wonderful backdrop to your images. From the beaches, decorated with cabanas and palms, to the structured buildings, you can click wholesome images to post on your feed. The murals, bridges, container spaces, and lights deserve to be photographed.
Kids activities
La Mer Beach is home to Hawa Hawa, a trampoline park that can be enjoyed by both adults and children. There are many other fun activities at La Mer for the children like the FunRider. The Gelato Divino ice cream store located on the beachfront offers excellent flavors for the kids. Kids can also enjoy the waters at the beach.
Other facilities at La Mer Beach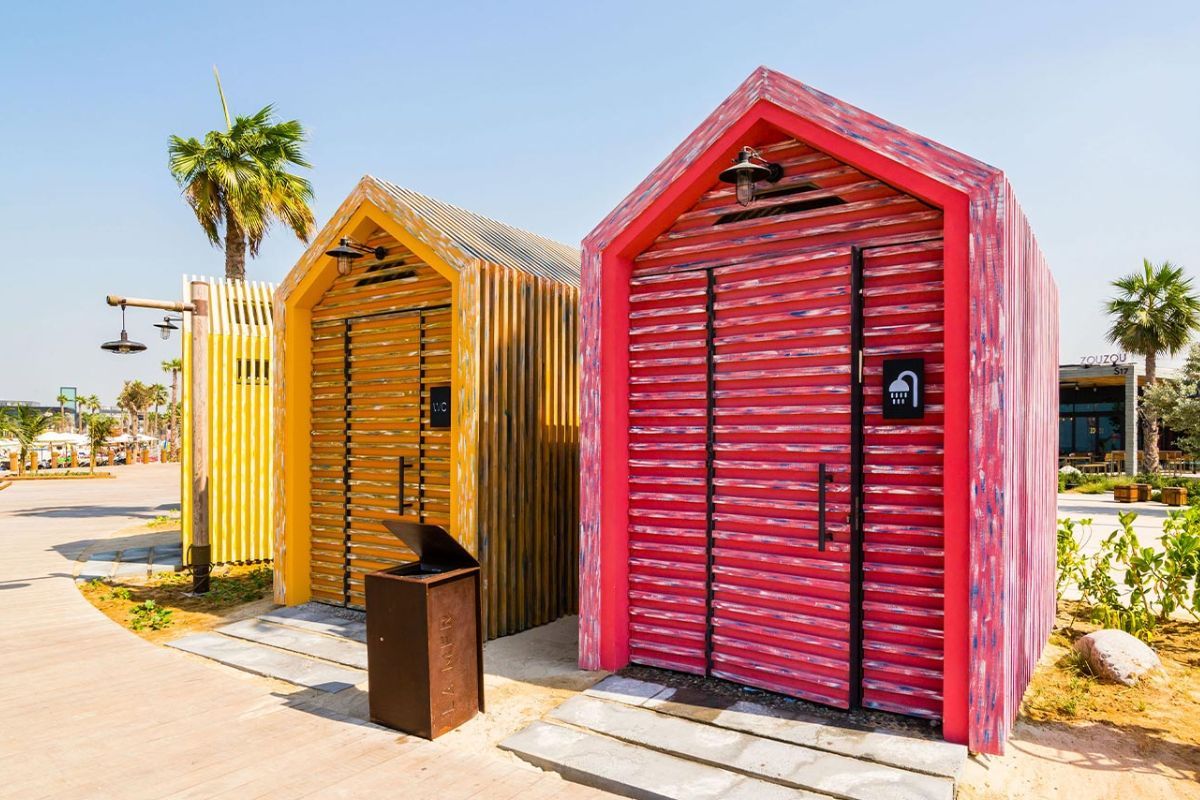 This modern beach development in Jumeirah has installed various facilities to provide maximum convenience to visitors. Some of the amenities you can find at La Mer Beach are:
· Changing rooms
· Prayer rooms
· Separate toilets
· WiFi
· ATMs
· Valet parking
· Mobile charging stations
· Customer information hubs
· Vehicle locator
· Shuttle bus services
Where is La Mer Beach located
La Mer Beach is located in one of the most happening districts in Dubai. It is situated between Jumeirah Bay and Pearl Jumeirah. This beach development is closer to many landmarks in Dubai like Burj Al Arab, Burj Khalifa, City Walk, and the Al Fahidi neighborhood. The location of La Mer makes it easier for you to cram this destination into your busy itinerary.
How to reach La Mer Beach
La Mer is easier to reach by road. They provide free shuttle bus services from some hotels in Dubai. Check out their website to know more about it. If you are wishing to travel by metro, take the red line and get down at Business Bay metro station. From here you can either hire a cab or board any bus to the destination. However, it is best to commute by bus than a metro as you cannot reach directly via the metro. Visit the RTA Journey Planner to know what bus to take to reach La Mer from your desired location.
Timings
La Mer Beach is open from 10 am to 10 pm on Sundays to Wednesdays while it is open until 12 am on Thursdays, Fridays, and Saturdays. However, these timings are not applicable to the stores in the beach development. Each store has individual opening hours, so, please confirm the timings on their website before visiting.
Is there parking at La Mer Beach
La Mer Beach provides underground parking for AED20 per hour. However, you can get free complimentary parking for three hours with over AED100 purchases at La Mer stores.
PS:- La Mer South is undergoing a renovation and many stores have been temporarily closed. Please make sure that your desired store is open prior to your visit to avoid inconvenience.
Also read: