Dubai is known for being an international hub of culture and talent. It is a city that is diverse in its people, cultures, food, glamour, and lifestyle. It has a vast range of unique gastronomical delights and culinary options for its residents and tourists. You can never run out of new food, cuisines, and dining experiences to try in Dubai as the city comes up with new culinary varieties each month. Dubai is a city that attracts world class chefs from around the world and since it is the perfect city for food, many chefs find Dubai to be the best spot to establish their restaurants. Many of them are also proud recipients of Michelin Stars which is considered to be the highest recognition a restaurant and the chef associated with it can get.
The first year the Michelin Guide awarded awards in Dubai was 2022, which was a defining moment for the city's restaurants. The second edition was recently concluded where 14 of the city's best restaurants received Michelin Stars. These spectacular restaurant selections highlight the city's exceptional culinary standards, diverse cuisines, and distinct flavors.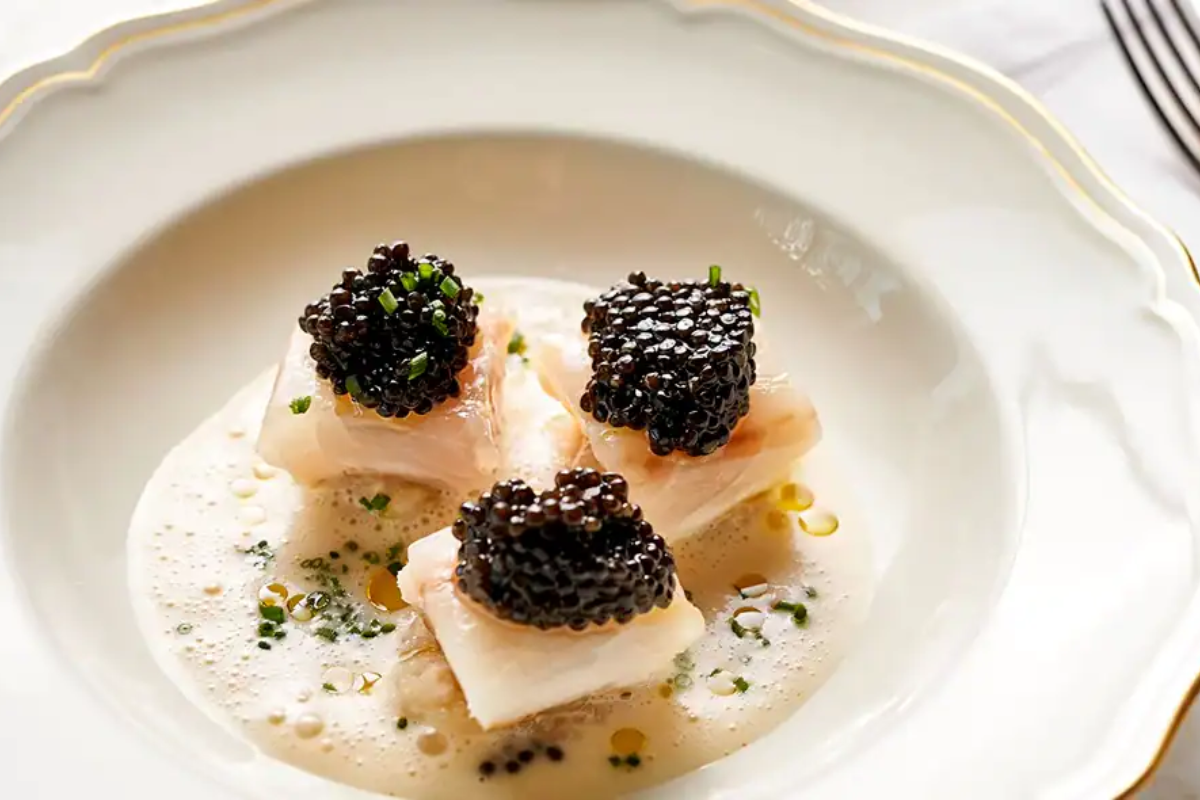 So, let's look at these hotspots that made the list and start adding them to your must-try list.
1.  Il Ristorante – Niko Romito (Two Michelin Stars)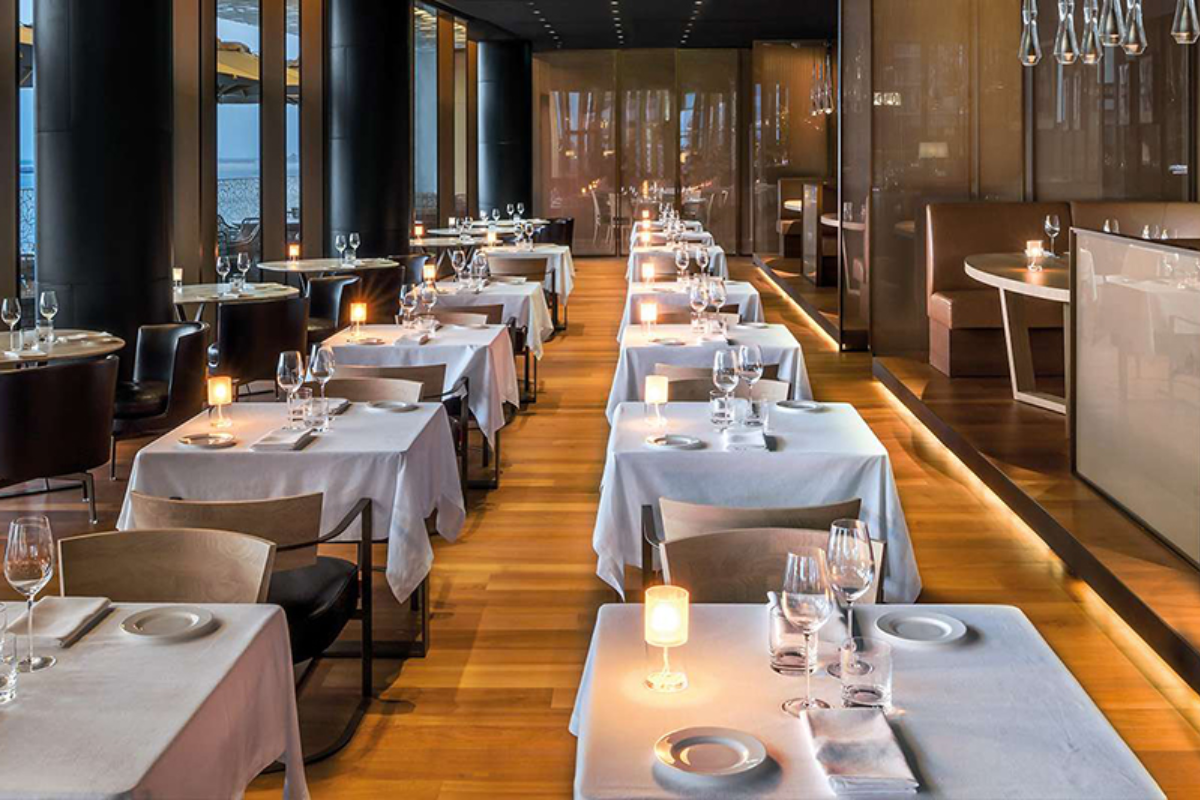 Fine Italian cuisine is at the heart of Il Ristorante - Niko Romito. Located within the luxury fashion-focused Bulgari Hotel & Resorts, the restaurant was designed to highlight traditional culture through its cooking. Chef Niko Romito oversees the menu, which celebrates Italy's rich heritage through high-quality ingredients sourced from across the country. This restaurant serves favorites that will take you to the gorgeous Italian countryside, such as Parmigiano Reggiano soup, roasted langoustine salad, and spaghetti with sea urchins. Seafood lovers will not be disappointed by the selection, with the oven-baked black cod being a standout. It's an interpretation of exquisite Italian flavors with modern simplicity, combining the classic and contemporary - and paired with five-star service.
2. STAY by Yannick Alleno (Two Michelin Stars)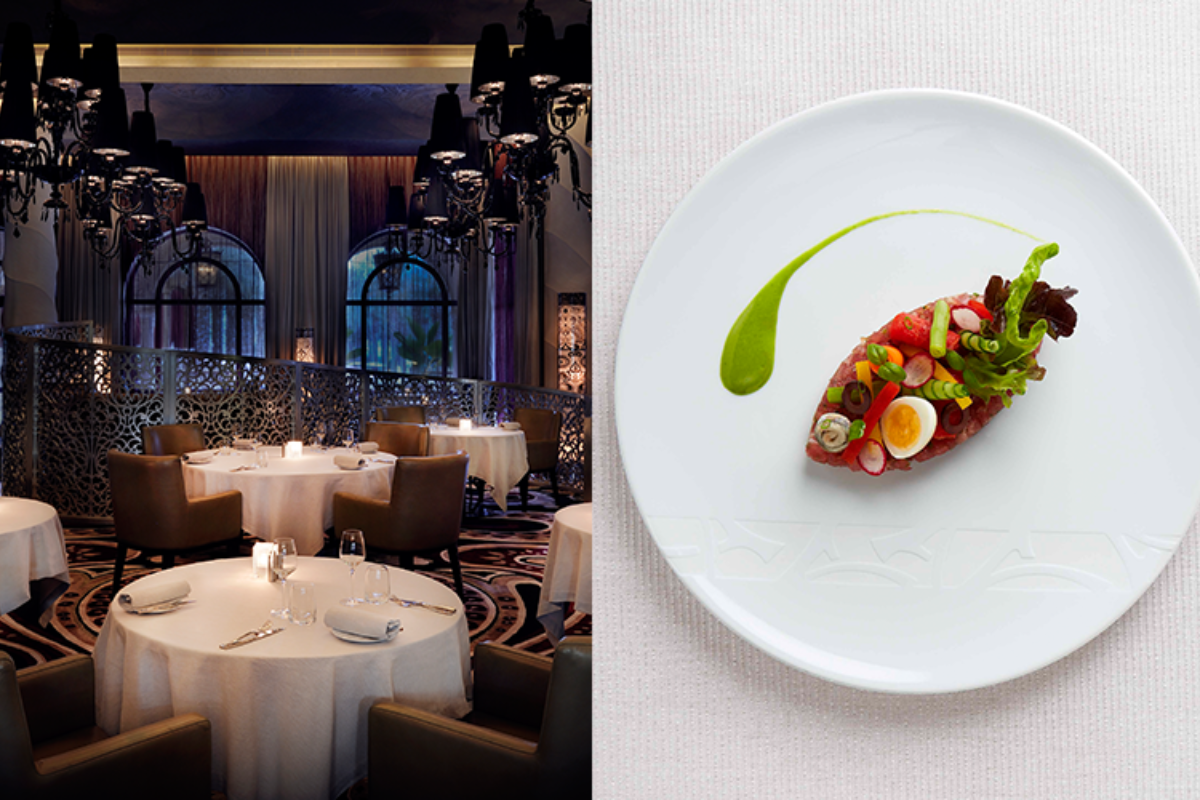 Expect classic French dishes cooked using contemporary techniques, at the highest level at STAY by Yannick Alléno located at the One & Only The Palm. There's a less-is-more approach to both the simple, elegant aesthetic as well as the sophisticated menu that celebrates timeless French techniques. A seasonally changing menu offers the opportunity to try dishes such as scallops quenelle, truffle frangipane tart with poivrade artichokes and king crab.  Try the impressive spit-roasted offering for two, which includes beef that's been aged for 28 days, milk-fed lamb leg and whole wild turbot. This dining destination has style to spare – from the high timber walls and white pillars to the ceiling dripping with black chandeliers and intricate designs.
3. Tresind Studio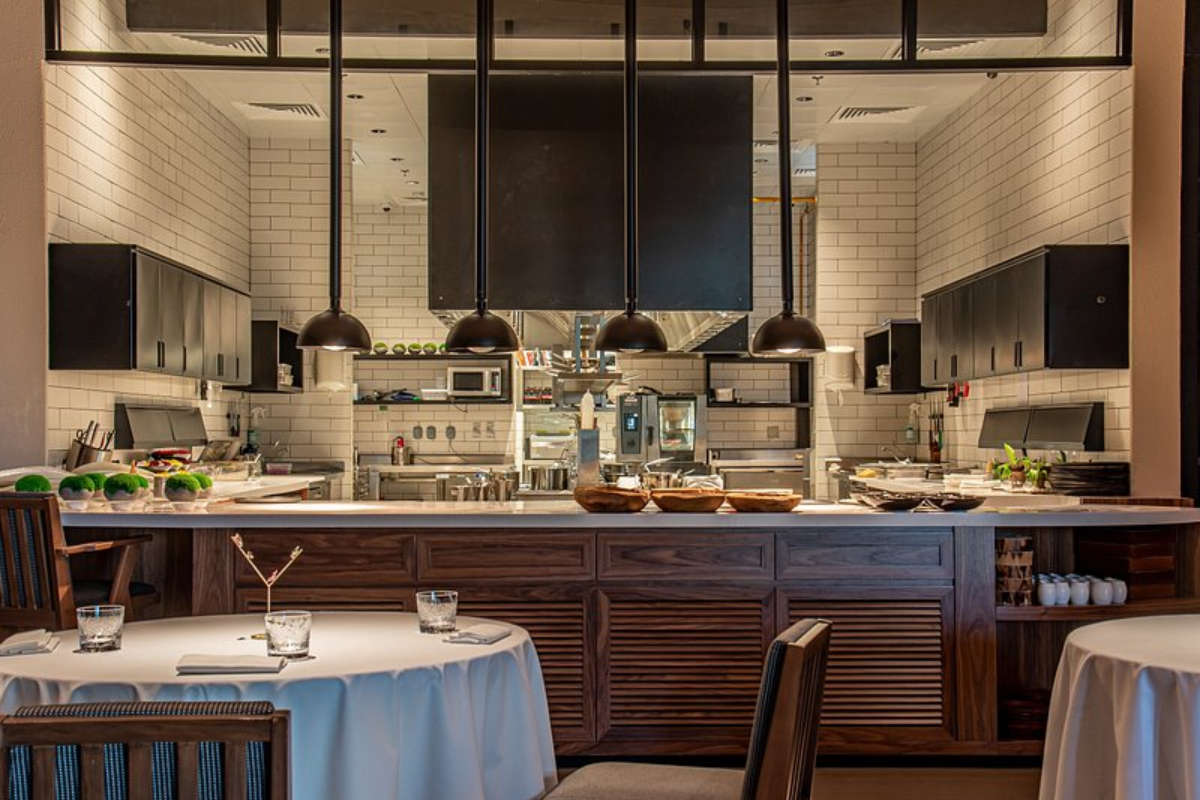 Chef Himanshu Saini's Trésind Studio is rightfully regarded as one of the best restaurants in the world, not just in Dubai. It checks almost every box on the Michelin guide: an intimate dining experience, charming homegrown clout, a humble head chef with genius ambition, and an ever-changing menu that celebrates modern Indian cuisine. Saini's curated degustation menus, which feature multiple dishes carefully choreographed to arrive in a specific order, take diners on an unforgettable culinary journey. When you embark on this culinary journey, you'll understand why Tresind Studio has two Michelin stars and is ranked the fourth best restaurant in the region. Foodies rave that it is one of the most impressive fine dining offerings they've tried in Dubai, so book your spot today.
4. 11 Woodfire (One Michelin Star)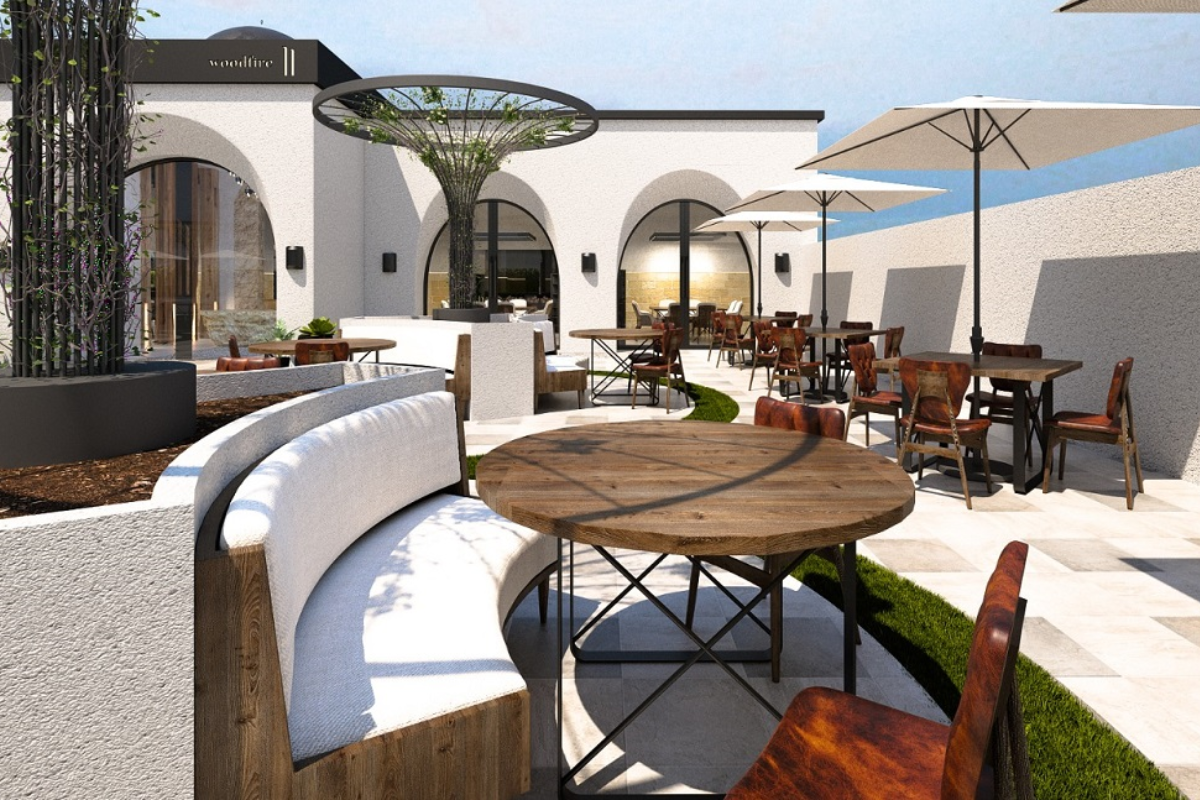 This chic but casual restaurant on Jumeirah Beach Road is centered on the concept of gathering around a warming fire. Chef and restauranteur Akmal Anuar is the culinary force behind 11 Woodfire, with a menu filled with simple yet natural flavors. The menu features an international selection of vegetables, seafood, and meats grilled to perfection over oak, hickory, or hay. The quality of the ingredients is what distinguishes this one Michelin-starred restaurant, and if you enjoy grilled dishes, you won't be disappointed with the options here. Specialty grill techniques and various wood types are used to prepare dishes. Wagyu kebab, seabass with hay-salted crust and tamarind, and Australian T-bone steak are all recommended.
5. Al Muntaha (One Michelin Star)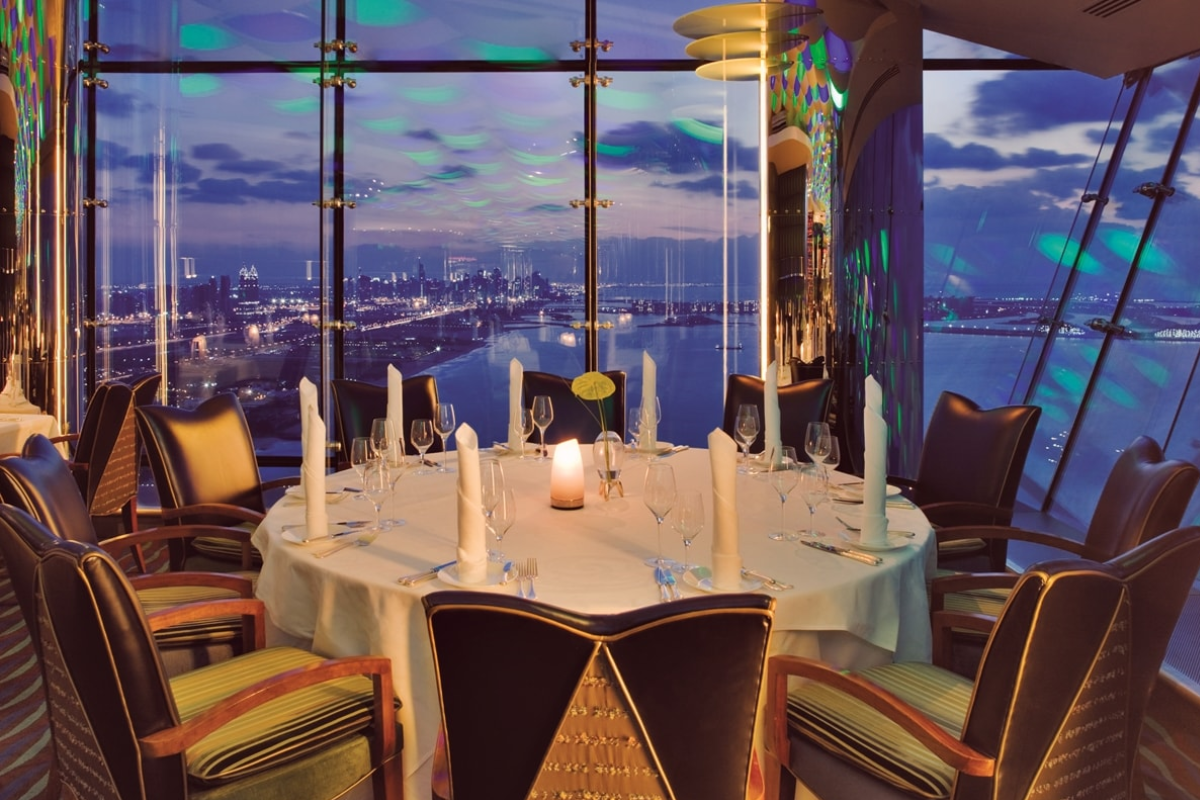 Al Muntaha is perched atop The Burj Al Arab, one of Dubai's most recognizable buildings. You can expect stunning views and a complex, creative menu featuring primarily French food with Mediterranean influences at this authentic Italian restaurant. The restaurant's top-notch cuisine and breathtaking views live up to its name, which means "the ultimate." Each dish served by Chef Saverio Sbaragli is expertly plated to elevate your fine dining experience and make sure that every dish reflects his masterful touch. Both the king crab tartlet and the warm salad with truffle are excellent. Additionally, if you're craving seafood, try the blue lobster or sea bass with artichokes and flavorful herbs. Order off the menu or leave the planning to the pros by ordering the six-course tasting menu that highlights the best of Al Muntaha.
6. Armani/Ristorante (One Michelin Star)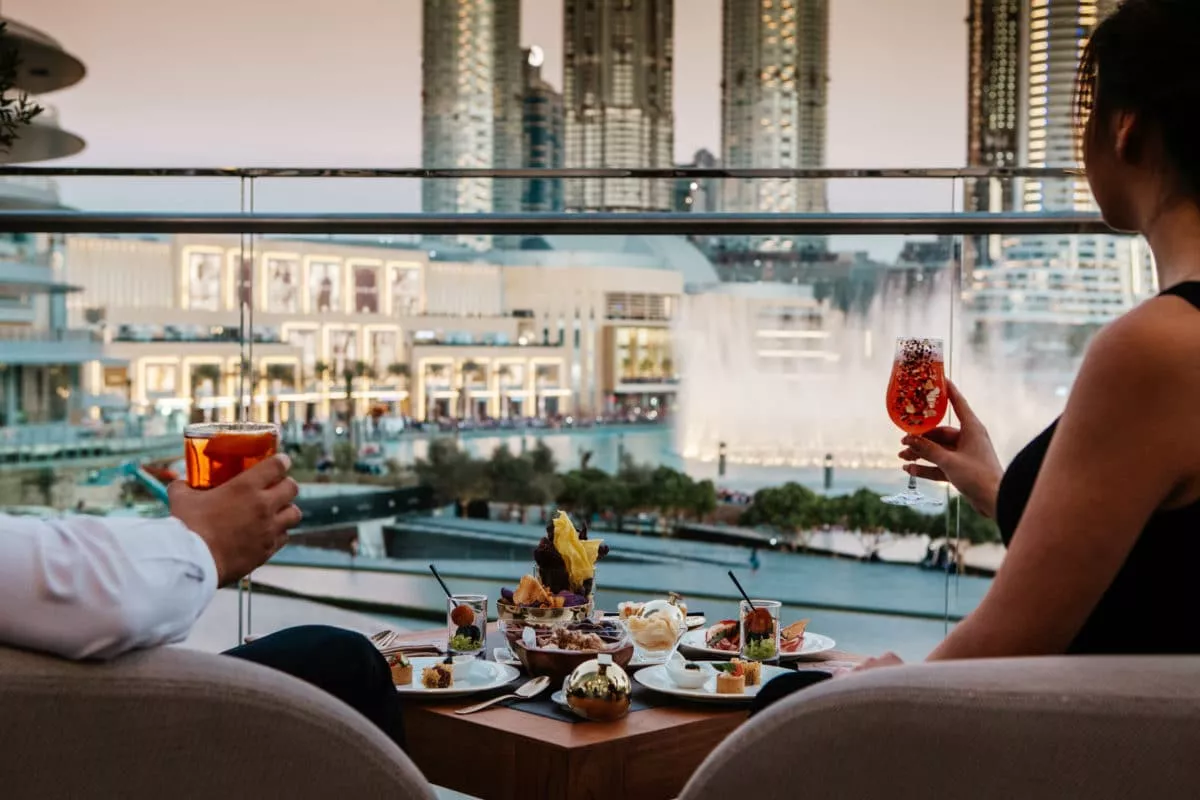 You can expect the pinnacle of elegance and sophistication at Armani/Ristorante. The authentic Italian restaurant is the ideal option if you want to take in the opulent surroundings of Downtown Dubai and the Burj Khalifa. Italian cuisine is a specialty at Armani Ristorante, which also dazzles with exquisitely presented dishes that complement the chic ambiance. The restaurant offers a traditional yet elegant menu while drawing inspiration from Italian culinary customs. A popular dish is pan-seared Hokkaido scallops with a cauliflower emulsion, tiny colorful heirloom cauliflower slivers, Calvisius caviar, and salmon roe on top. The butter-poached blue lobster with purple carrots, compressed cucumbers, and a crustaceans' reduction; foie gras terrine with orange compote, figs, endives, and spiced brioche bread; forest berries confit with rose semifreddo, mixed berries and crystalized rose petals; and the Insta-worthy La Sfera, a dome filled with seasonal treats are delicious and worth the try.
7. Avatara (One Michelin Star)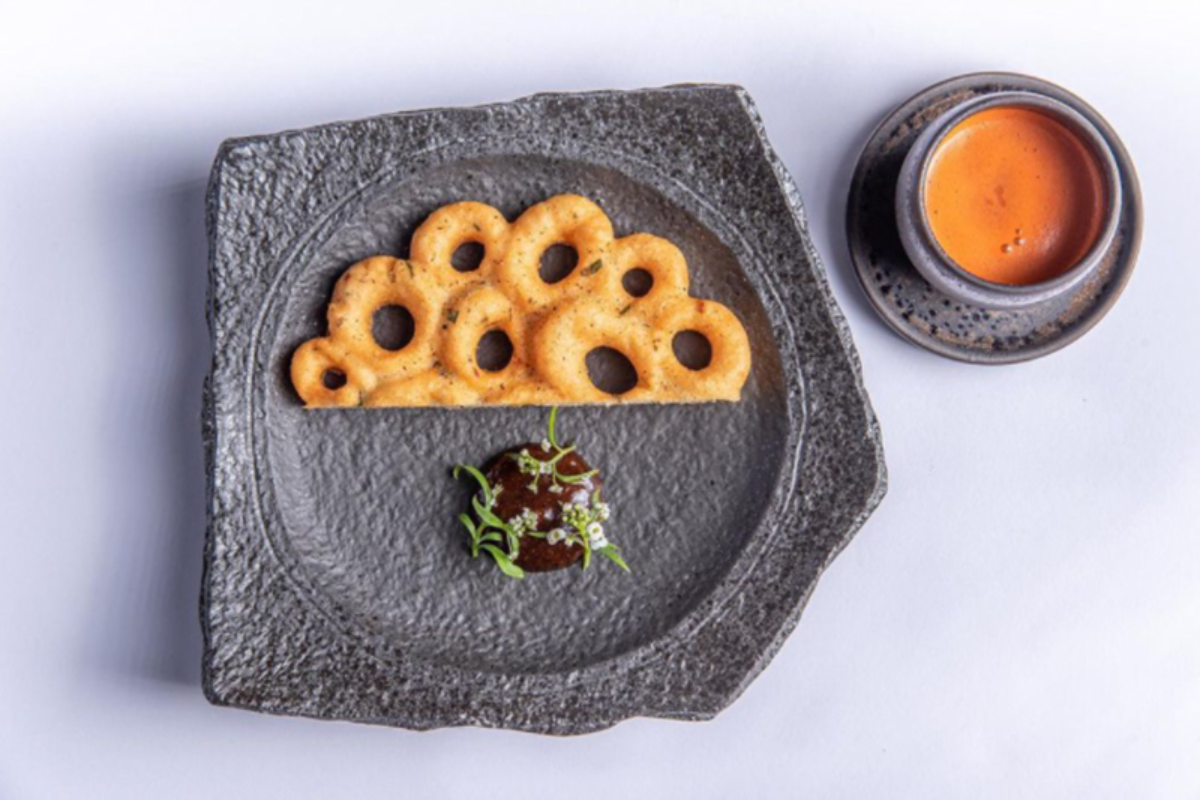 Avatara, located in the Voco Hotel, is Dubai's first and only completely vegetarian fine dining experience. It is defined as the reincarnation of soulful Indian food, offering a one-of-a-kind vegetation tasting experience. Chef Rahul Rana has reinvented childhood dishes to create a 10-course menu rich in nostalgia, and each plate is accompanied by an explanation of its ingredients and origin. The restaurant serves soulful Indian cuisine inspired by simple seasonal ingredients, with an emphasis on fresh, clean, and natural ingredients. The restaurant offers an intimate experience for only 24 diners per night, so make a reservation in advance to experience this exceptional eatery.
8. Dinner by Heston Blumenthal (One Michelin Star)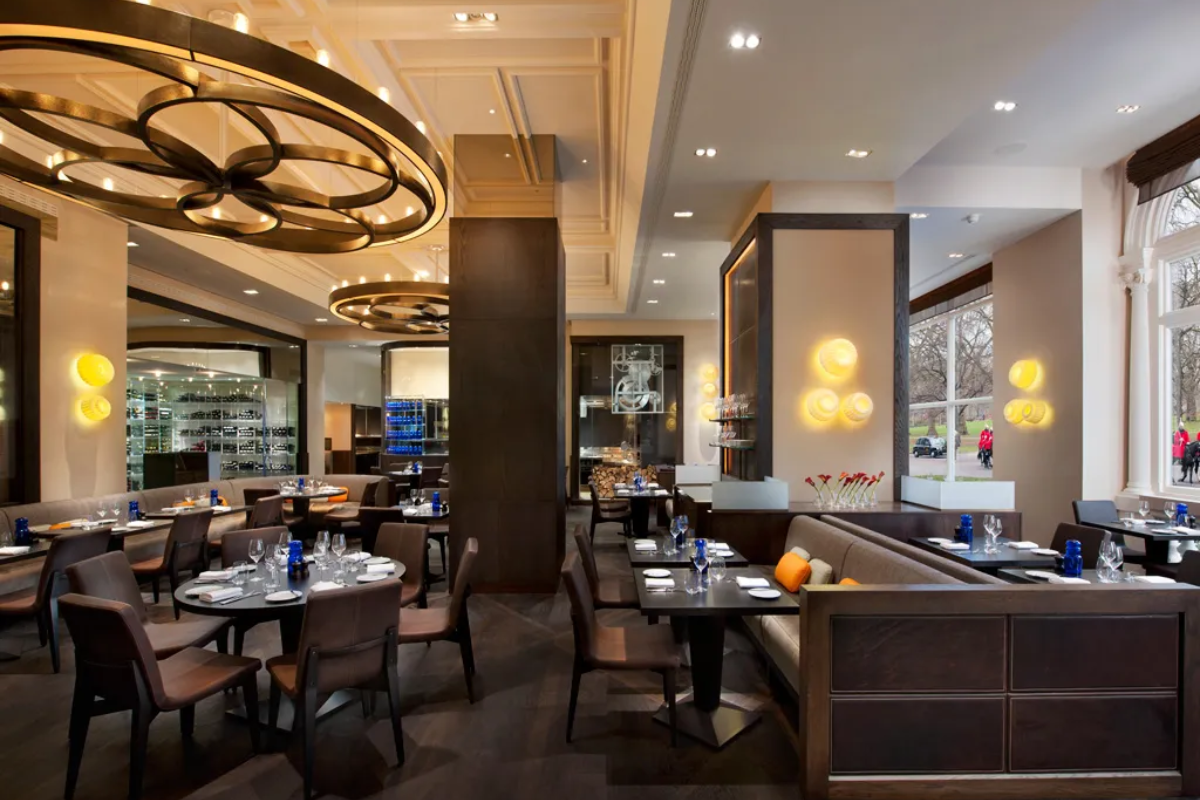 Dinner by Heston Blumenthal is for anyone looking for an extraordinary dining experience, not just seasoned foodies. It's Atlantis The Royal Dubai branch has the same elegant, upscale ambiance as the original Knightsbridge restaurant, as well as a dedicated bar called Resonance by Heston, two outdoor terraces, and a private dining room for up to 12 guests. The menu features modern dishes inspired by historic gastronomic recipes from the 1300s. The award-winning chef's offerings, such as the Meat Fruit, a chicken liver parfait presented to resemble a whole mandarin, are only enhanced by impeccable plating and presentation. Dinner by Heston received the Michelin Sommelier Award 2023 in addition to a coveted Michelin star.
9. Hakkasan (One Michelin Star)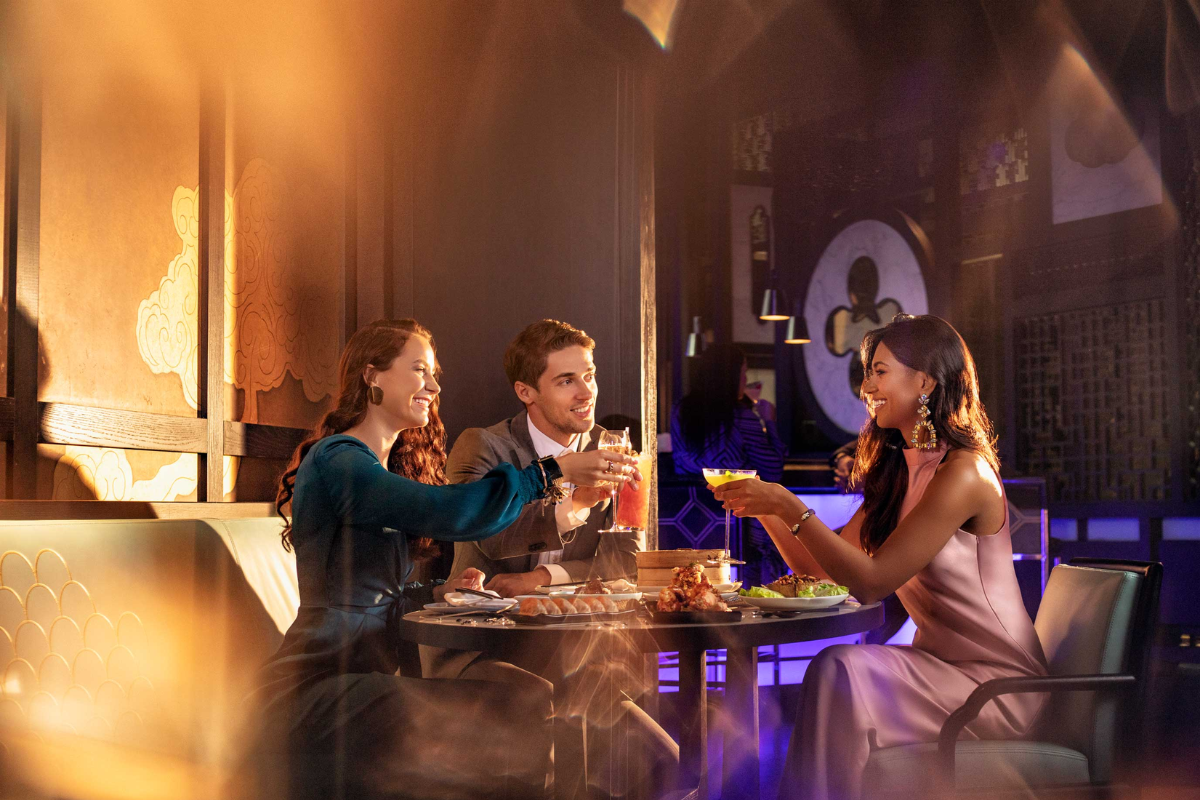 Following a successful global debut, the UK-bred, Chinois-chic Hakkasan has found a home at Dubai's Atlantis, The Palm hotel. Marble-topped tables with wood and powder blue accents complement the innovative Chinese cuisine, which focuses on Cantonese specialties. Signature dishes like baskets of steamed dim sum, crispy duck pomelo salad, and tea-smoked wagyu ribs will be available, as will newer vegan and vegetarian options. The menu also features an octopus salad, cherrywood smoked roasted duck, steamed John Dory, stir-fried Wagyu beef, Cornish hand-picked crab, and beetroot fragrant rice. Does that sound alluring to you? So why wait? Reserve your tables right away!
10. Hoseki (One Michelin Star)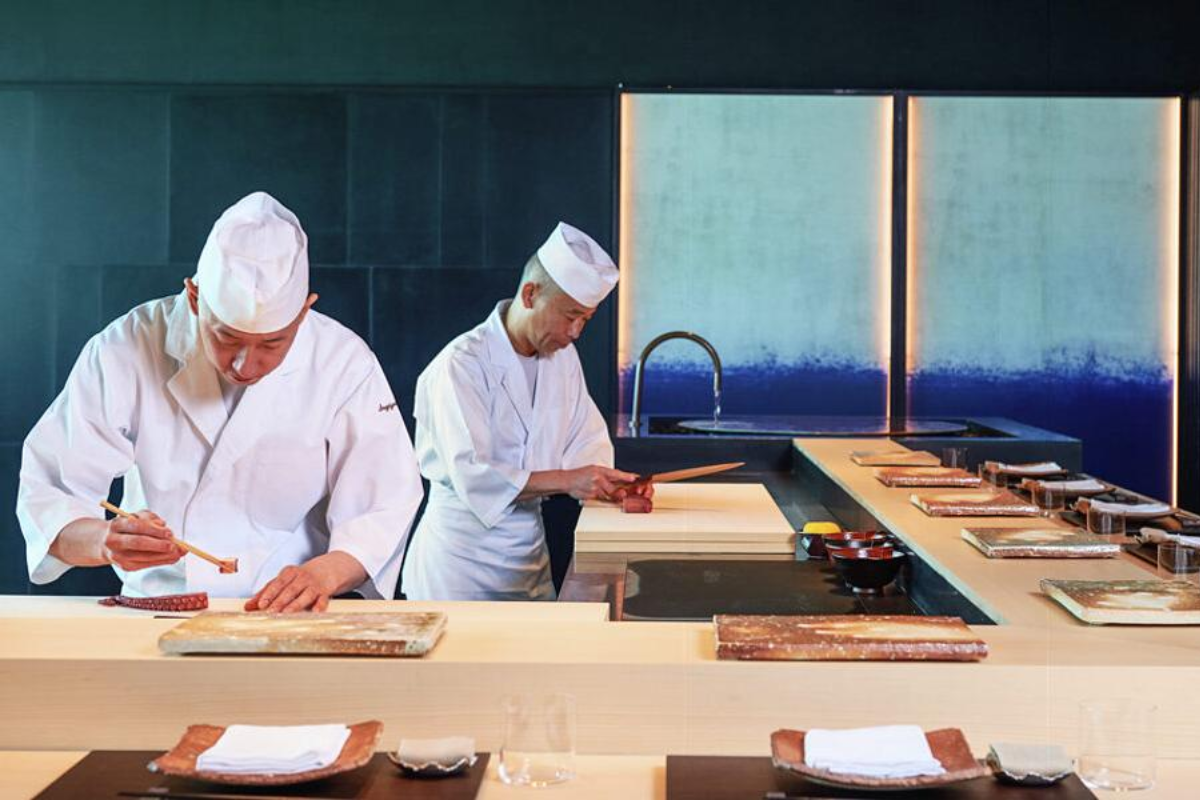 Are you on the lookout for a sushi experience like no other? Then, Hōseki is the place for you! This fine-dining Japanese restaurant is a little pricey, but you get to experience something unique and exclusive, so every bite is worth it. Enjoy an authentic omakase menu at Hōseki located in Bulgari Resort, which only has nine seats, and is completely dark, except for the lights of Dubai's skyline. Chef Masahiro Sugiyama, who comes from a long line of sushi masters, prepares the menu using fresh ingredients sourced directly from Japan. With a focus on personalizing every guest experience, no two meals are exactly alike, with the culinary star basing his courses on the preferences of those seated at the counter, alongside the freshest seasonal ingredients available each day – no wonder it deserves a Michelin Star. Head over to find out why most foodies dream of ticking this restaurant off their bucket list.
11. Moonrise (One Michelin Star)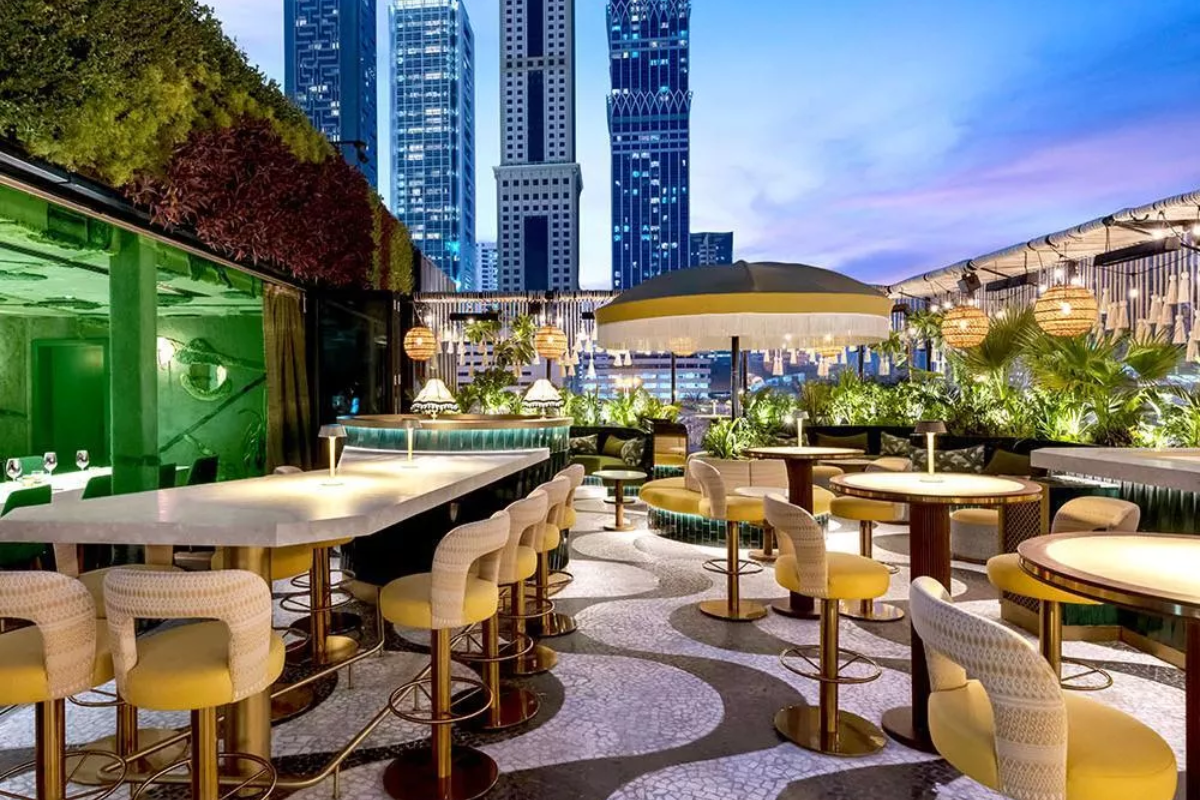 This no-frills restaurant is located on the rooftop of a residential building in Satwa, departing from the typical chic Dubai restaurant setting and focusing solely on food. The twelve-seater Moonrise, located at the top of the luxurious apartment complex Eden House, caters to the serious foodie. An 11-course omakase menu is served in two seatings, with only 12 guests seated at the chef's table. Chef Soleman Haddad leads a young, dynamic team whose passion shows on the plate and is the reason for their Michelin star.
12. Ossiano (One Michelin Star)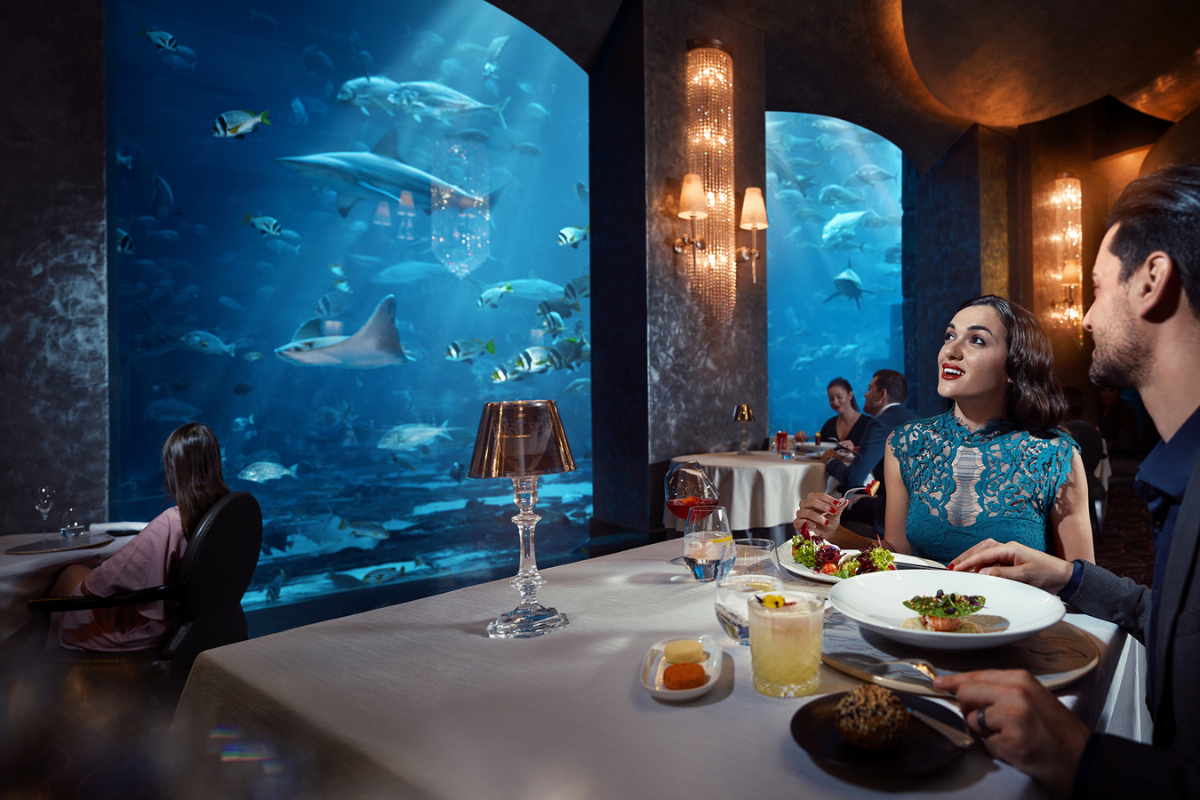 Enjoy a fine dinner with a view of the aquarium! Ossiano is an extraordinary fine dining experience that gives you delicious food while stingrays, sharks, and fish glide past your table! Michelin Star chef Greogrei Berger takes pride in offering guests an opportunity to taste an exceptional menu that showcases some of the best produce from around the world. Taste beautiful and mouth-watering dishes in an incredibly unique setting within a giant aquarium that is home to more than 65,000 marine animals, there's nowhere else you can have a dinner like this. The seafood dishes are delicious, and the desserts will leave your sweet tooth feeling satisfied. It is ideal for a romantic dinner that combines fine European cuisine with a sea adventure.
13. Torno Subito (One Michelin Star)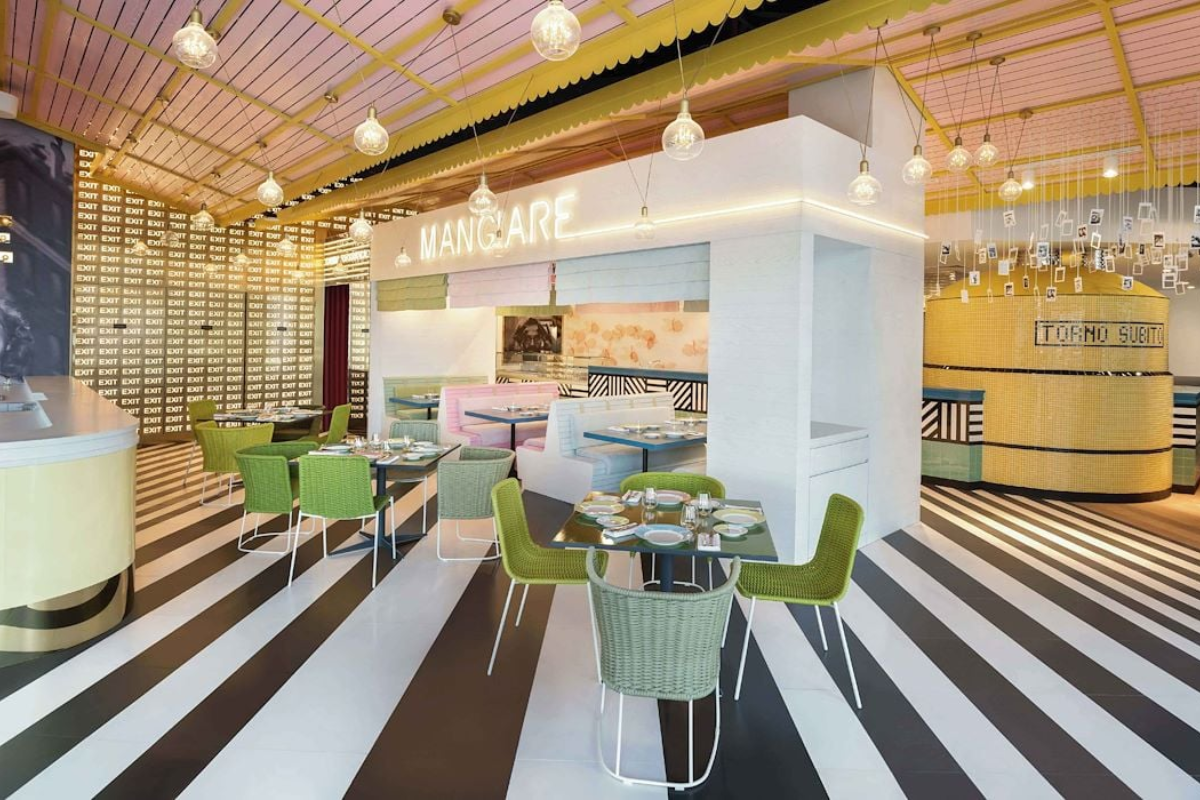 Torno Subito is a casual restaurant from chef Massimo Bottura. This beachside venue, ideal for a relaxed lunch or cozy dinner, is his first venture outside of his native Italy, and he has firmly avoided the fine dining remit. The restaurant's food and atmosphere transport diners to the Italian Riviera of the 1960s. This one-of-a-kind and impressive restaurant offers a gastronomic experience unlike any other. Torno Subito is the best restaurant in the world, thrilling gourmet food lovers in Dubai and around the world. In the first section of the menu, there are simple-sounding Italian favorites, as well as a variety of classic pizzas and pasta. The restaurant also serves a delectable tasting menu of hand-picked favorites, including their signature dessert, the tiramisuboto. Some dishes to try from the menu are 'Claamari Fritti', 'Rock Lobster Roll', 'Cacio E Pepe', 'Agnello', 'Astice', 'Merluzzo' and 'Ravioli Ricotta'.
14. Tasca by Jose Avillez (One Michelin Star)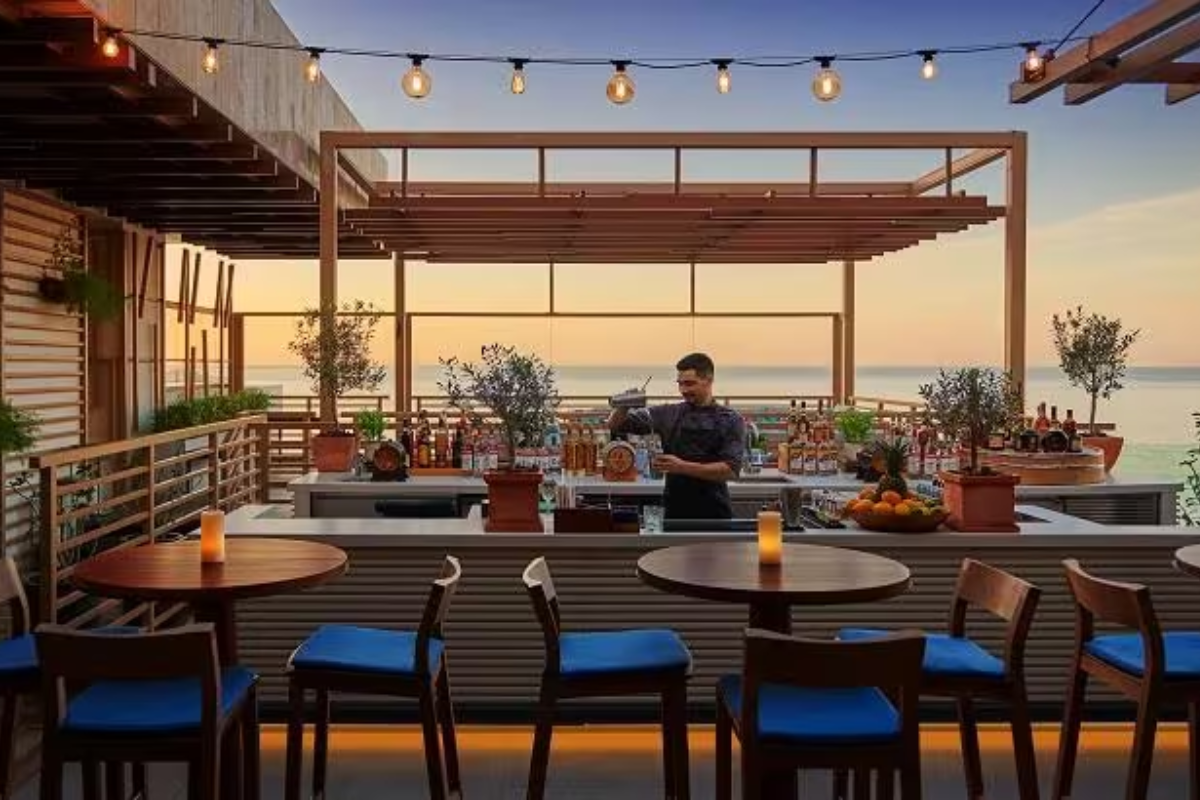 Tasca is José Avillez's first international venture, bringing the heart and soul of Portugal to every plate of this Michelin-starred menu. Genuine Portuguese flavors are modernized and paired with an extensive collection of Portuguese wines and a setting that few can match. This upscale restaurant, located on the sixth floor of the Mandarin Oriental Jumeira, offers stunning views in addition to the star's signature dishes. To begin, try his signature avocado tempura - a technique brought to Japan by the Portuguese - and tuna tartare cones. Main courses range from traditional Piri Piri chicken and roasted cod to Josper-roasted lamb shank. The custard tart, served with coffee ice cream, is the highlight  of the dessert menu.
Also Read: