Dubai is a wonderland with unlimited options for fun, entertainment, dining, and adventure. This city of dreams is, therefore, one of the best places in the world to celebrate your birthdays or any other occasion. Birthdays are meant to be special. With the luxury, glitz, and extravaganza at Dubai, you can feel on top of the world for an entire day. From glamourous restaurants to adrenaline-shooting adventures, here are some of the best places to celebrate your birthday in Dubai.
Yacht Party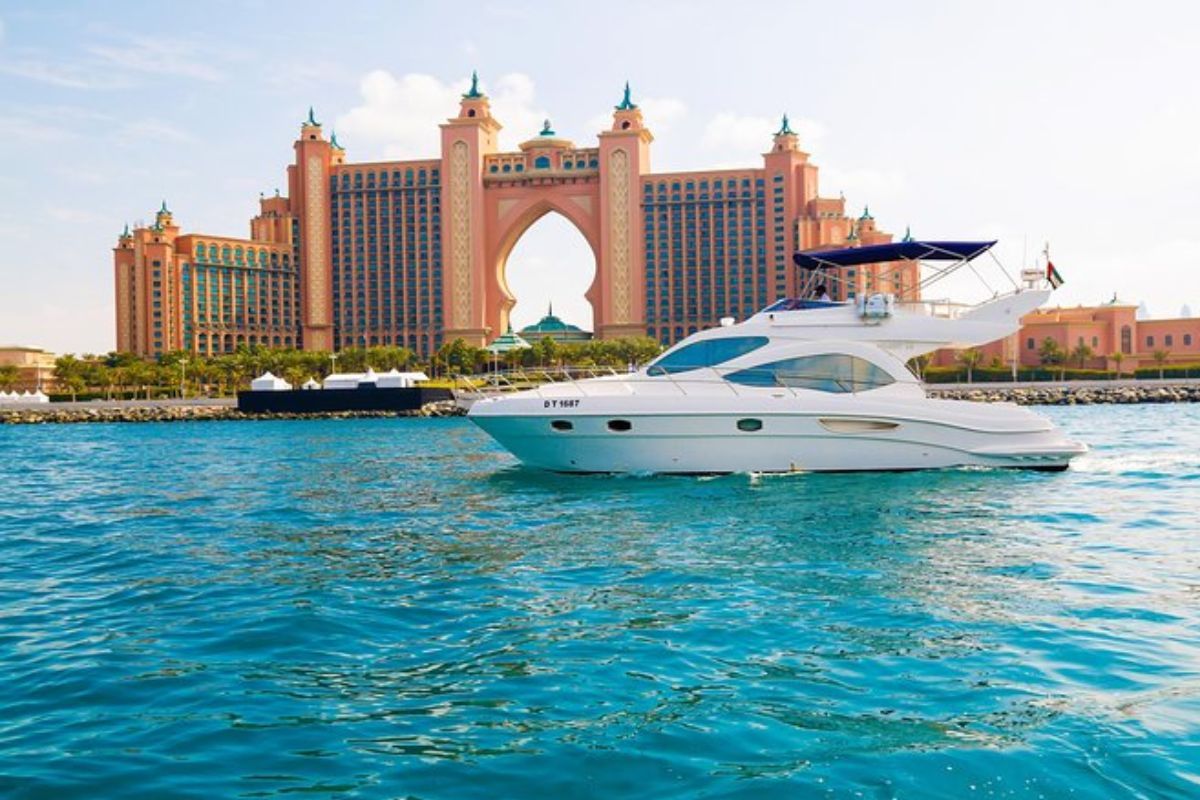 Hosting your birthday party on a yacht is one of the most luxurious ways to celebrate your birthday. There are many yacht charters in Dubai that are ready to offer special deals to make your events memorable. The yacht charters have a range of vessels to suit your needs and budget. Dubai's beautiful coastline is also one of the main reasons why you should opt for a yacht birthday party.
On a yacht, you will be served by a well-trained crew who will take care of everything from food to hospitality. Yachts in Dubai are equipped with all modern amenities to ensure your comfort and happiness. Air-conditioning, a fully equipped kitchen, and comfortable seating are some of the amenities you can get on board. You can either bring your own food and beverages on board or arrange for a caterer to do it for you.
When it comes to the celebration, most of the yachts have a quality sound system where you can dance to the DJ tunes or soak in the sunlight on the deck. You can also opt for the sunset package to view the magnificent Dubai skyline at the golden hour.
Dhow Cruise Ride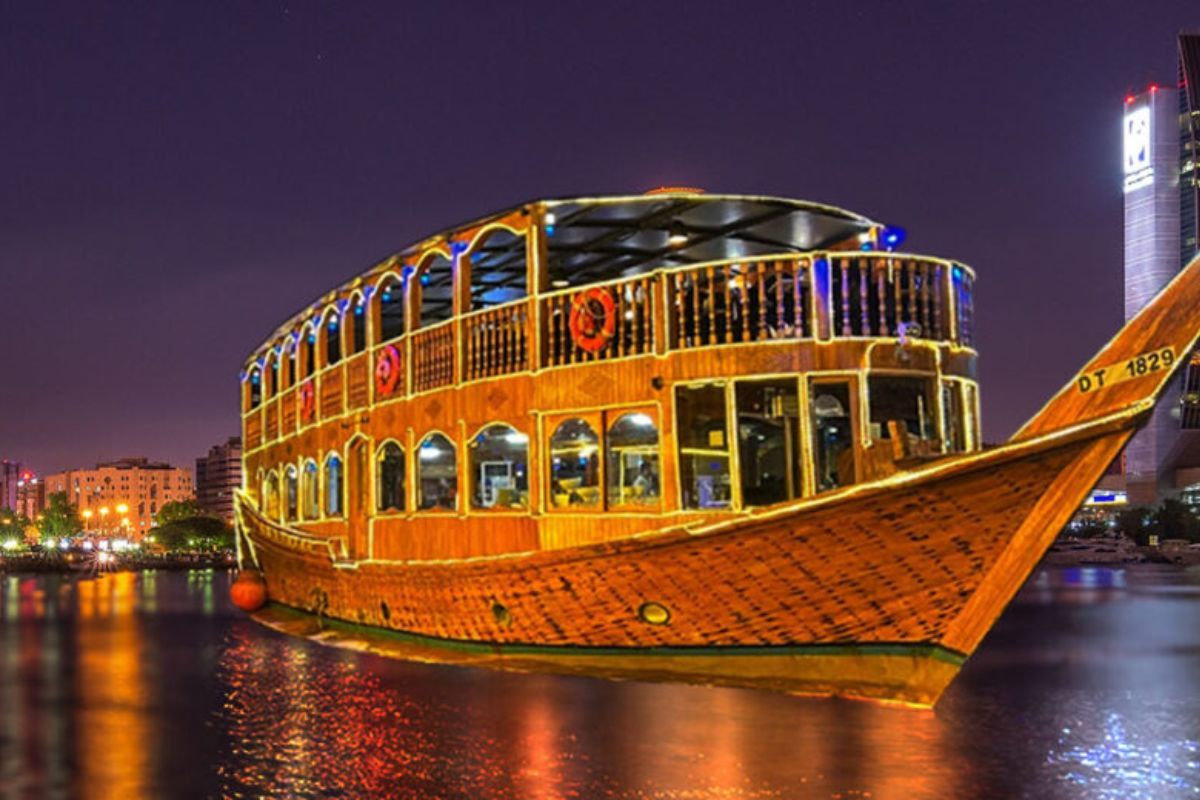 If you are looking for a budget-friendly, yet unique option to celebrate your birthday, opt for a dhow cruise ride. Dubai is home to many dhow cruise operators and hence you will surely get a super deal for your birthday. You can cruise through the beautiful and serene Dubai Creek while enjoying stunning views of Dubai waters and skyline at once. The traditional wooden boat is renovated to a restaurant-style set up for the visitors to enjoy a good dinner in the waters.
You can either rent out an entire dhow cruise to host your birthday event or book seats for your family or loved ones. A normal dhow cruise package in Dubai has many entertainment options included in it. You can watch belly dance, or dance to special music by a DJ on a dhow cruise. Some dhow cruise operators offer a tanoura dance on board. You will also be served a sumptuous buffet dinner, including international and local dishes, on board.
During the dhow cruise ride, you can enjoy the beauty of Dubai creek. You can also have a peep into the heritage of Dubai, with ancient forts and souqs on the way.
Glamourous Dinner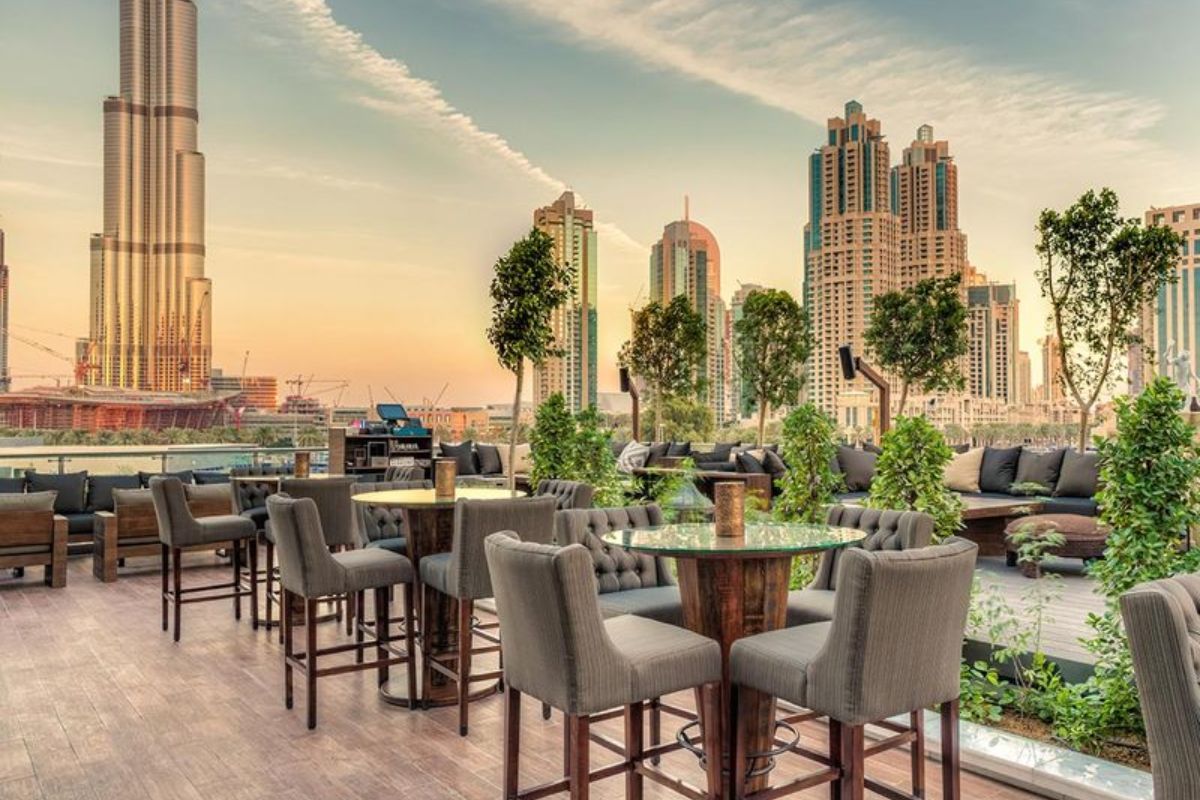 Dubai is home to many luxurious restaurants that serve everything from continental to local tastes. In Dubai, you can find some of the most prestigious and opulent hotels in the world, which offer a range of dining options to suit all tastes. You can book a table in any of the restaurants in Dubai to enjoy a wholesome birthday dinner with your friends and family.
You have a wide range of options to choose from based on the views offered by the restaurants in Dubai. From mesmerizing views of the Dubai skyline to the serene views of the beach, you can dream of any beautiful view to celebrate your birthday. Some resorts in the desert hosts restaurants to offer fine dining experience in the middle of the vast desert lands. The Palm Jumeirah is home to many glamourous restaurants that have unique interiors or magnificent views of this man-made island. You can also opt for a birthday dinner in the world's tallest building, Burj Khalifa.
Most of the restaurants offer private dining spaces which you can rent to have a small birthday party with your intimate circle of friends and family. Look out for restaurants in Dubai that have special birthday packages to get the best price for the event halls.
Desert Safari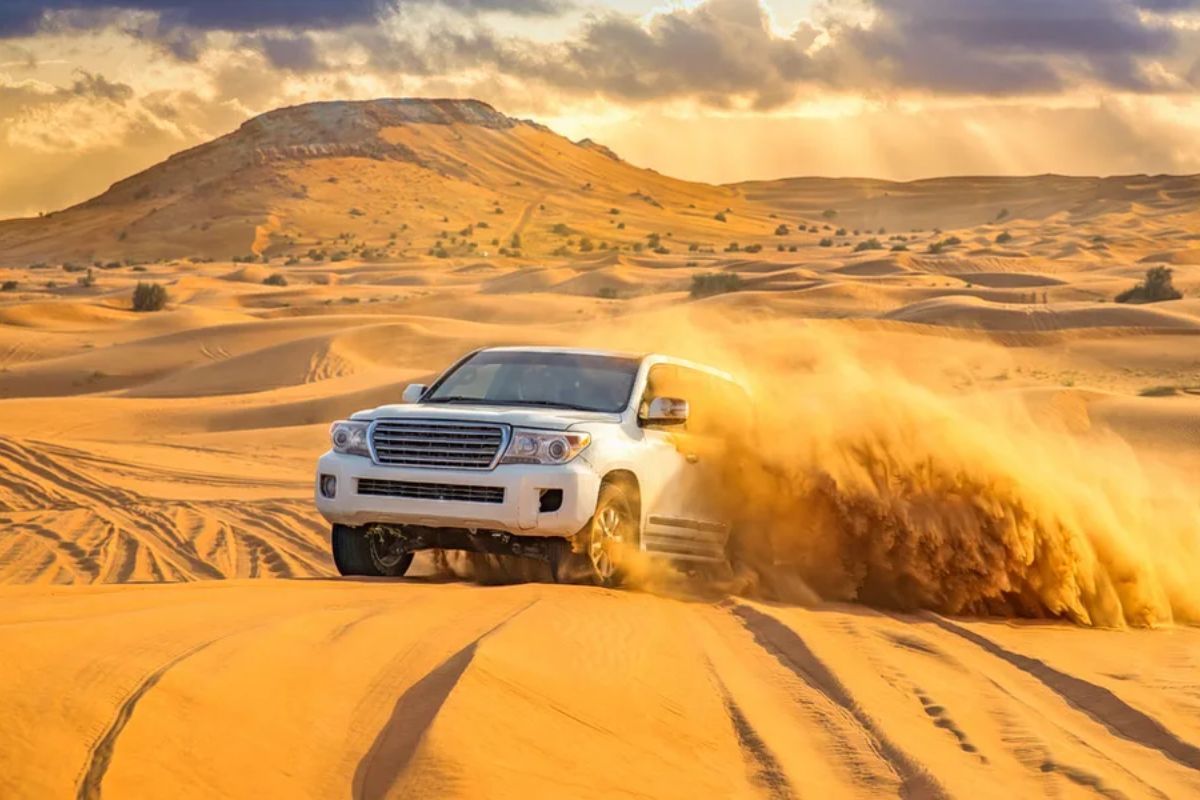 For a thrilling and unforgettable birthday memory, book yourself a desert safari package on your birthday. If modern architecture and luxury restaurants don't excite you, enjoying the desert lands might do. Most of the travel agencies in Dubai offer excellent deals for desert safari packages.
The celebration starts with a pickup from your hotel or a designated meeting point, and you will be driven in a 4x4 vehicle to the desert. You will be taken to a Bedouin-style campsite, where you can participate in a variety of activities. The campsite is beautifully decorated with colorful lights and traditional Arabic furnishings, which adds to the festive atmosphere. You can also experience taking a camel ride or quad biking through the sand dunes. The camel ride will give you a taste of the traditional desert way of transportation, and the quad biking will allow you to explore the desert at a faster pace.
There are many performances scheduled in the middle of the desert. You can enjoy the tanoura dance or belly dance. There will also be live DJ music. You will be served a yummy buffet dinner that includes international and local dishes at the campsite. As the night falls, the campsite will be lit up by a bonfire, which adds to the magical atmosphere. You can sit around the fire and enjoy some shisha, a traditional Arabian water pipe while chilling with your friends and family.
Spa Day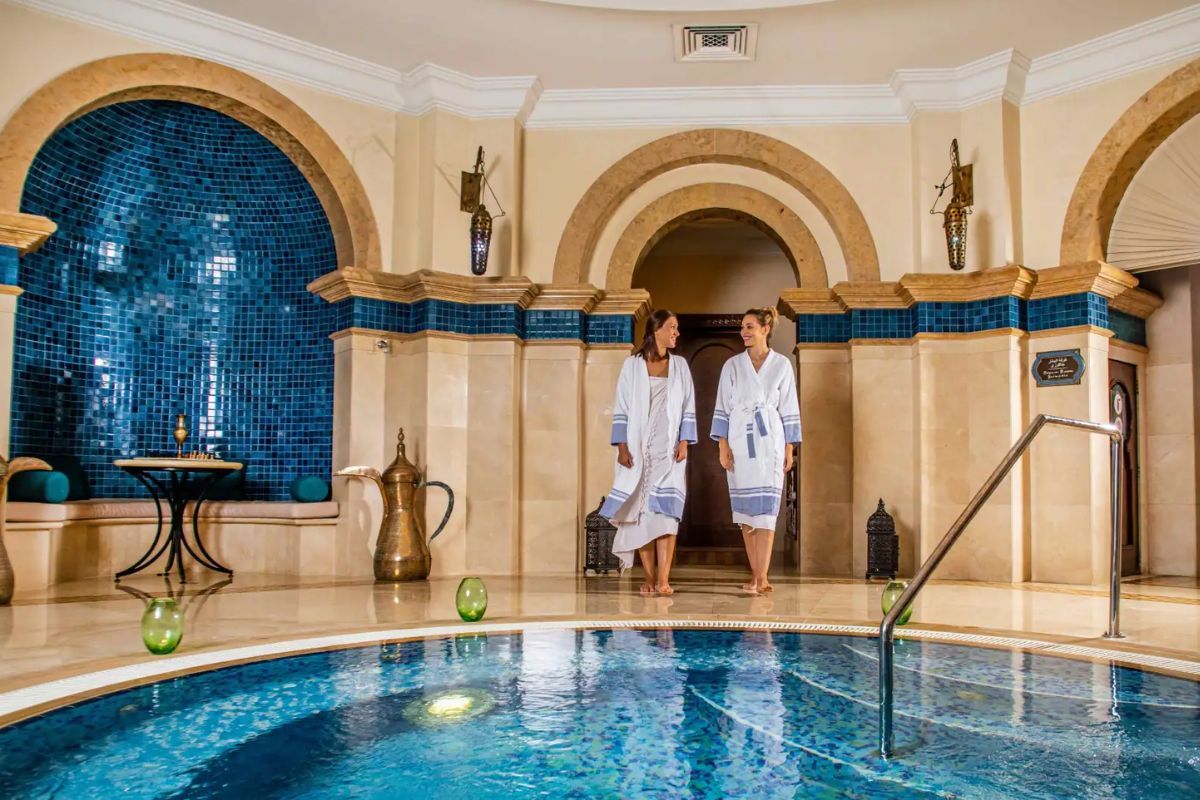 Indulging in a therapeutic massage is one of the best things to do on your birthday. Dubai is home to many health and wellness centers that offer a wide range of spa treatments and massages. You can find many world-class facilities at the spas in Dubai. You can opt for special treatments to meet your concern or budget. Most of the spas in Dubai offer great deals on massages, facials, body wraps, and more.
The spas in Dubai employ natural and organic ingredients to make the treatments more effective and reduce side effects. You can also opt for advanced therapies that use the latest technology and techniques. During your treatment, you will be surrounded by calming scents, soft music, and gentle lighting, creating a serene and relaxing atmosphere. The therapists will be highly skilled and knowledgeable, ensuring that you receive the best possible treatment. The spa also has steam rooms, saunas, and hot tubs where you could spend the rest of your time.
Some of the spas offer specialized birthday packages that include a combination of treatments, as well as additional extras such as champagne, flowers, or even a personalized birthday cake. This luxurious and indulgent experience will leave you feeling relaxed, rejuvenated, and pampered.
Horse Riding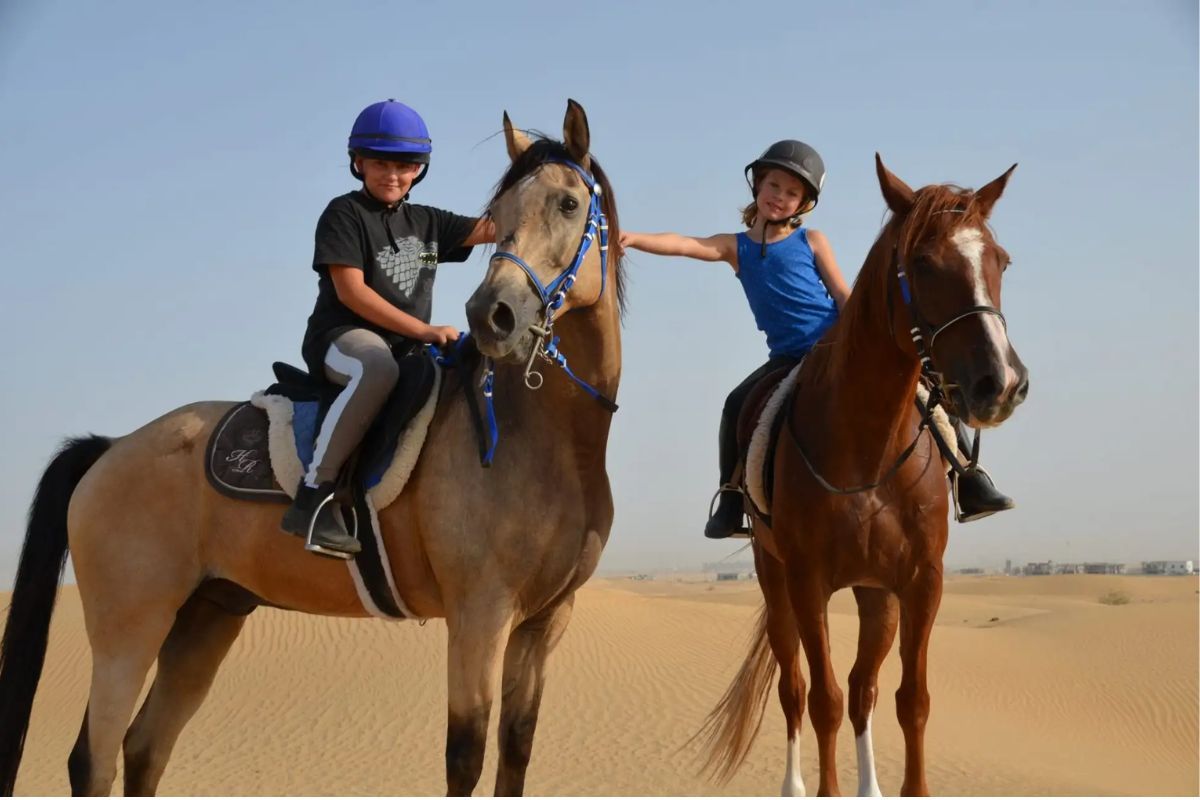 Fancy a unique birthday celebration? This fun activity will also let you check one off your bucket list. Horse riding is one of the best experiences to enjoy in Dubai. Dubai hosts various equestrian events throughout the year. You can take part in training sessions to become an expert in this thrilling adventure. Desert horseback riding offers the best views of the desert and its surroundings.
Book yourself a riding session with the city's best operators on your birthday. Many tour operators offer guided horseback riding experiences that cater to all levels of riding ability, from beginners to experienced riders. Depending on the package, riders can choose from a variety of ride lengths and locations, ranging from one-hour desert treks to multi-day camping trips. You can also join an equestrian club to learn horse riding under talented coaches and world-class equestrian amenities.
Some equestrian clubs offer great packages for their members. Therefore, it is best to take a membership in any of the many equestrian clubs in Dubai if you are planning to continue doing this activity in the future. Horse riding has many health benefits like burning calories, increasing core strength, lowering blood pressure, and most importantly, it is a great way to unwind from a busy work schedule.
Hot Air Balloon Ride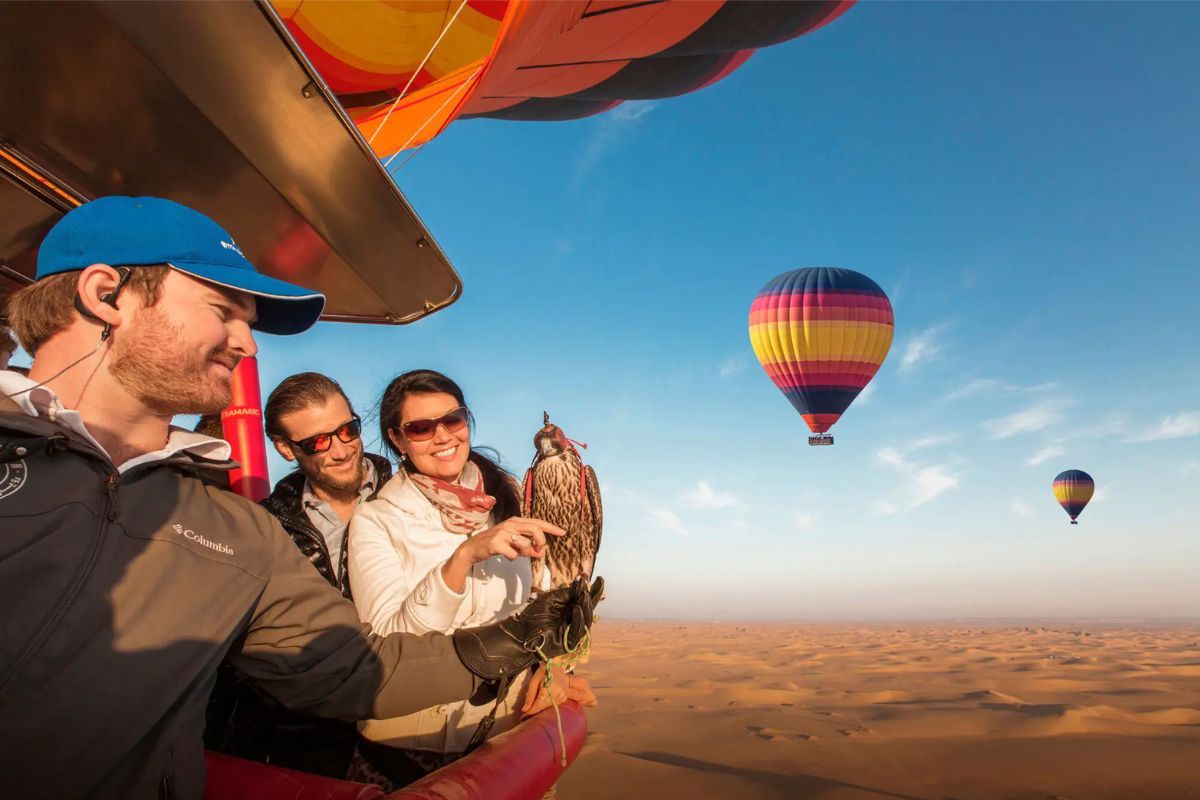 Hot air balloon ride is new to Dubai's list of attractions. This one-of-a-kind experience offers you a unique perspective on the city's stunning landscapes and architectural wonders. The ride is normally scheduled for early mornings to give the visitors the beautiful morning hues hitting on the endless deserts of Dubai.
You can drift through the desert on a hot air balloon while enjoying views of the Dubai skyline and sand dunes from above. The city is more than beautiful to be viewed at a great height. As the hot air balloon drifts over the city, guests can take in breathtaking views of Dubai's iconic landmarks, such as the Burj Khalifa, the Palm Jumeirah, and the Dubai Creek. The experience of floating silently in the air with only the sound of the wind and the occasional burst of the burner flame is truly serene. Visitors will be equipped with safety measures before the take-off.
After the one-hour ride, you will be treated to an authentic bedouin breakfast and refreshments. Trying out this exhilarating experience will make your birthday more memorable.
Also read: