Massive entertainment is headed your way this month…
With the summer heat soaring in Dubai, watching a movie in the air-conditioned comfort of your home or at a nearby theater is a great way to beat the heat while also indulging in some thrilling storytelling. July is brimming with excitement as it throws out a red carpet of must-see movies and binge-worthy TV shows. There is something for everyone this month, whether you enjoy action-packed blockbusters, touching dramas, or thought-provoking indie movies.
So, pick up a huge bucket of popcorn and get ready to be transported to new worlds of laughter, tears, and adventure. Here are the big releases to look out for this July.
Hitting the Big Screens: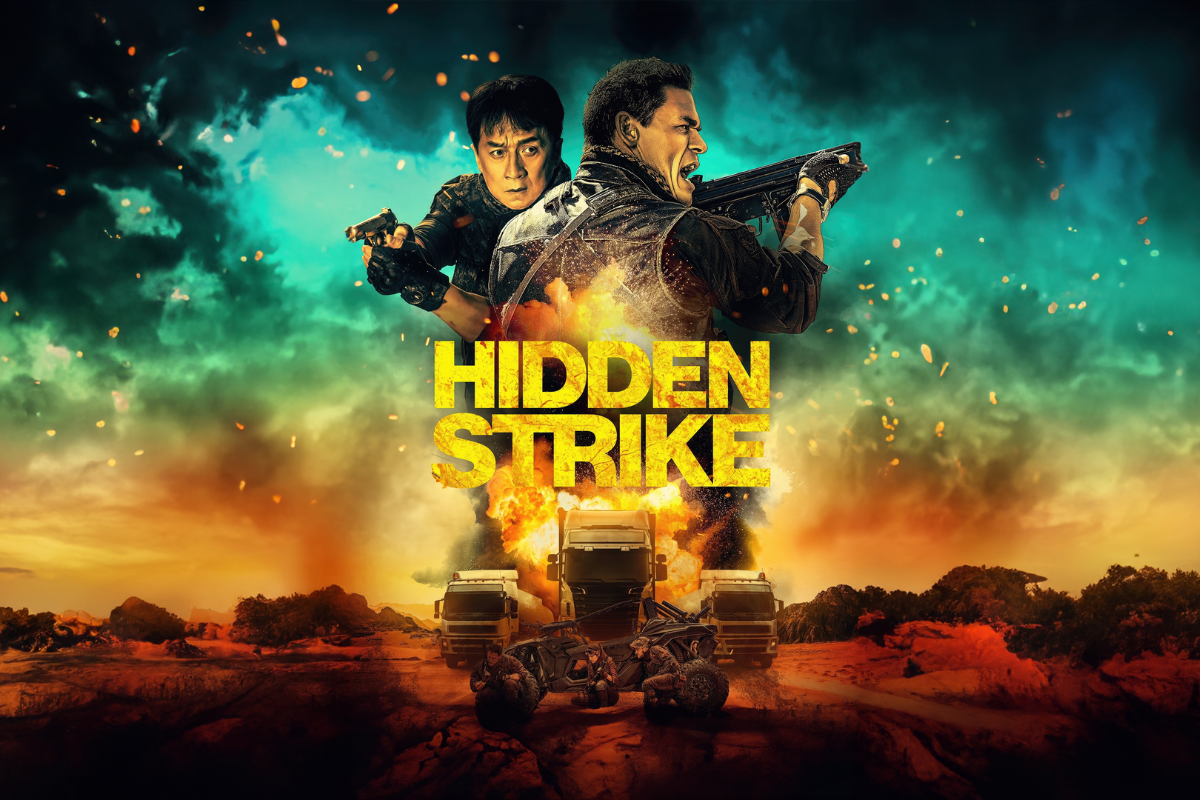 Join two highly trained ex-special forces soldiers on a perilous mission to safeguard a group of civilians. They must outwit opponents and face daring challenges as they cross war-torn Baghdad to guarantee that everyone reaches the safety of the Green Zone. This John Cena and Jackie Chan-starring movie is jam-packed with dramatic tension, explosive action, and a race against time and will be released in cinemas across the emirates. If you're a fan of action-packed thrill movies and are a fan of power packed houses like John Cena and Jackie Chan then, this is a movie you cannot miss!
📆 July 6
Insidious: The Red Door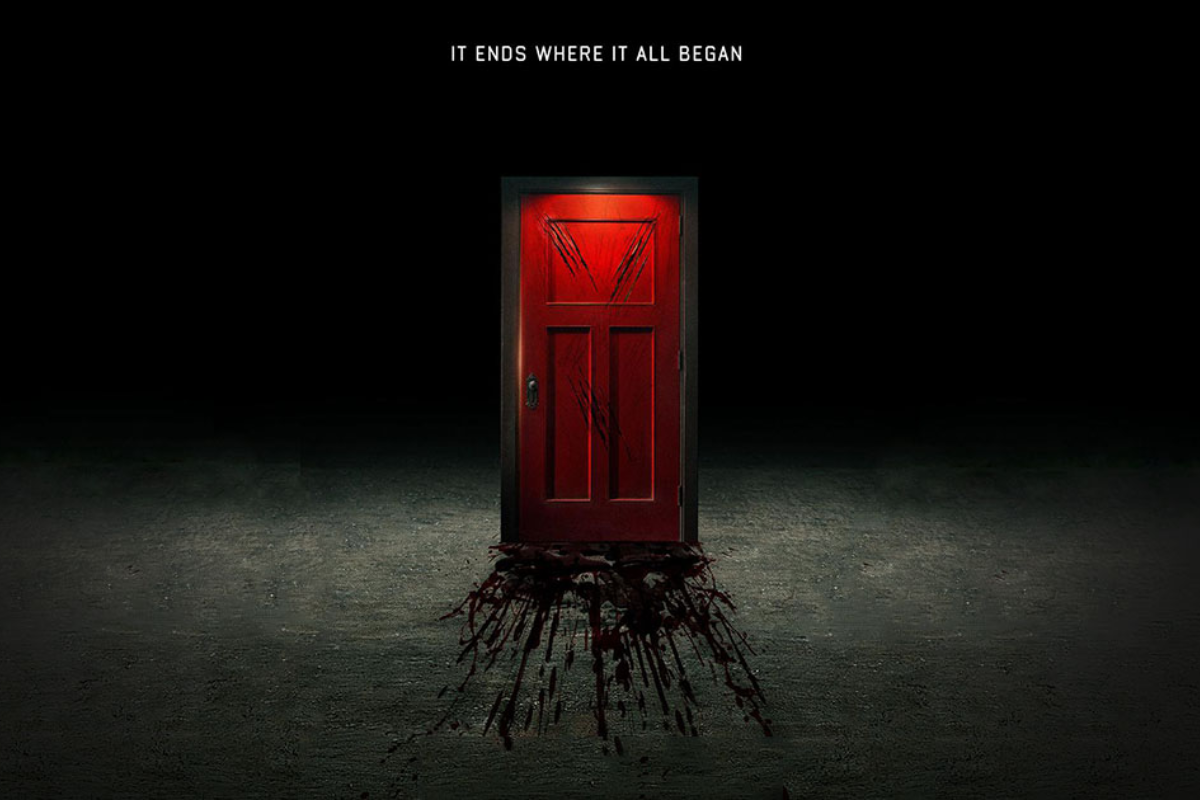 Join Josh Lambert as he embarks on a journey to drop off his son, Dalton, at college. They have no idea that their seemingly routine journey will take a frightening turn when long-buried demons rise, unleashing a living nightmare. This is the fifth installment in the Insidious film franchise. So, brace yourself for a heart-pounding rollercoaster trip as they face their greatest fears and battle to survive the terrors that await them. Insidious: The Red Door marks the directorial debut of Patrick Wilson – a recurring face in the film franchise and in other popular horror movies like The Conjuring, The Nun, Hard Candy and more. So, one thing is for sure that this movie is going to take you on one hell of a thrilling cinema experience.
📆 July 6
Joyride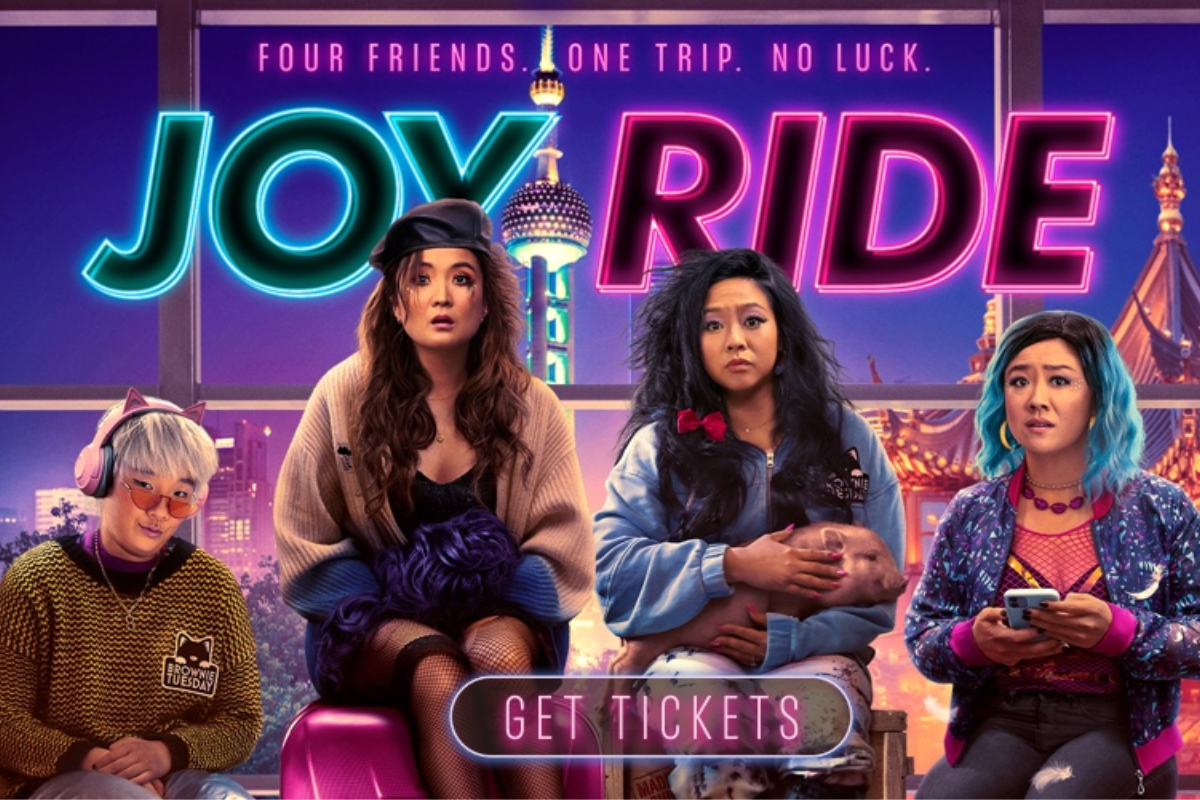 If you action-packed thriller and horror movies aren't your cup of tea, then this is the perfect Comedy for you to laugh non-stop. When Audrey, a savvy businesswoman whose business trip to Asia takes an unexpected turn, she enlists the help of Lolo, her childhood best friend who is also an ultimate hot mess, Kat, a college friend who is now a Chinese soap actress with a flair for the dramatic and Deadeye, Lolo's eccentric cousin. Together, they embark on an extraordinary voyage packed with outrageous experiences, unexpected friendships, and a whole lot of turmoil. Their epic, no-holds-barred experience becomes a journey of bonding, friendship, belonging and wild debauchery that reveals the universal truth of what it means to know and love who you are. This touching comedy will take you on a crazy rollercoaster.
📆 July 6
One True Loves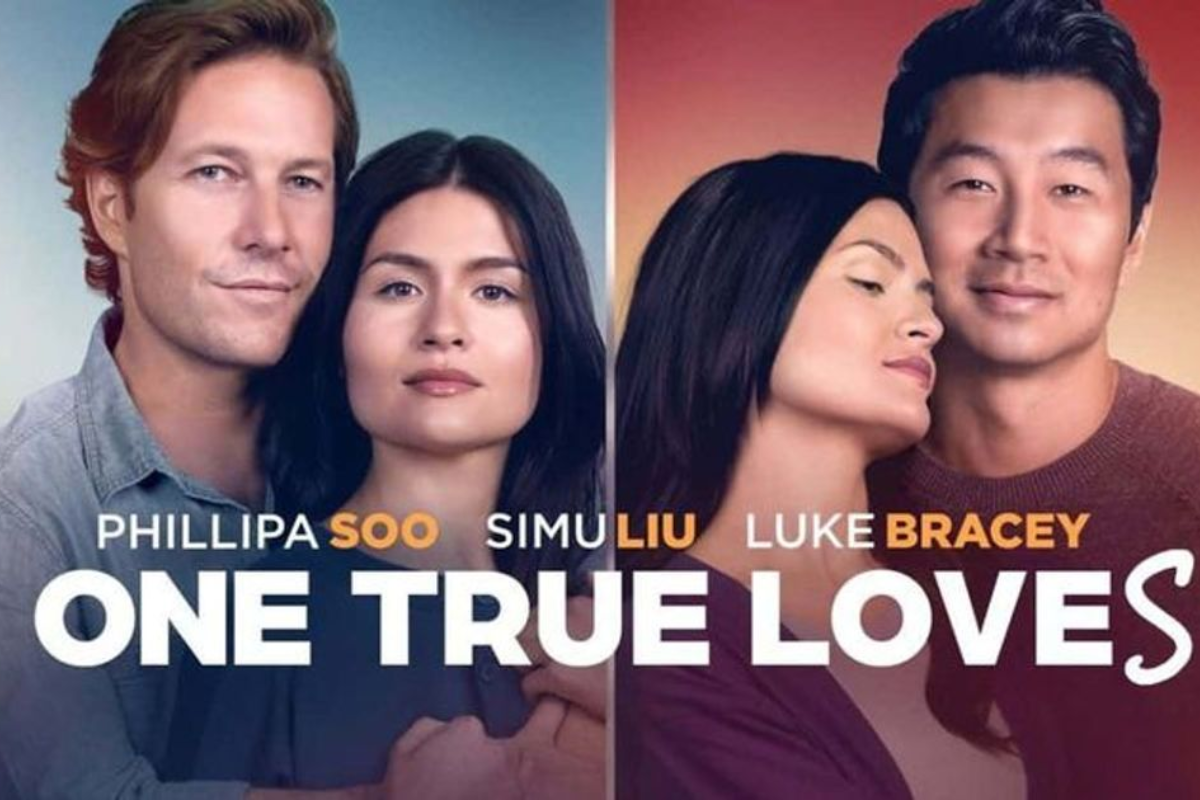 Emma and Jesse are the perfect couple living the perfect life together. However, their lives are turned upside down when Jesse disappears in a tragic helicopter crash on their first wedding anniversary. Four years later, Emma finds happiness again as she's about to marry her best friend. Though, when Jesse miraculously resurfaces, Emma soon finds herself torn between two great loves. This film addresses the complexities of relationships and the power of second chances, and is filled with comedy, love, and unexpected choices. If you are a rom-com movie fan then this definitely seems like a good choice.
📆 July 6
Mission: Impossible – dead Reckoning Part One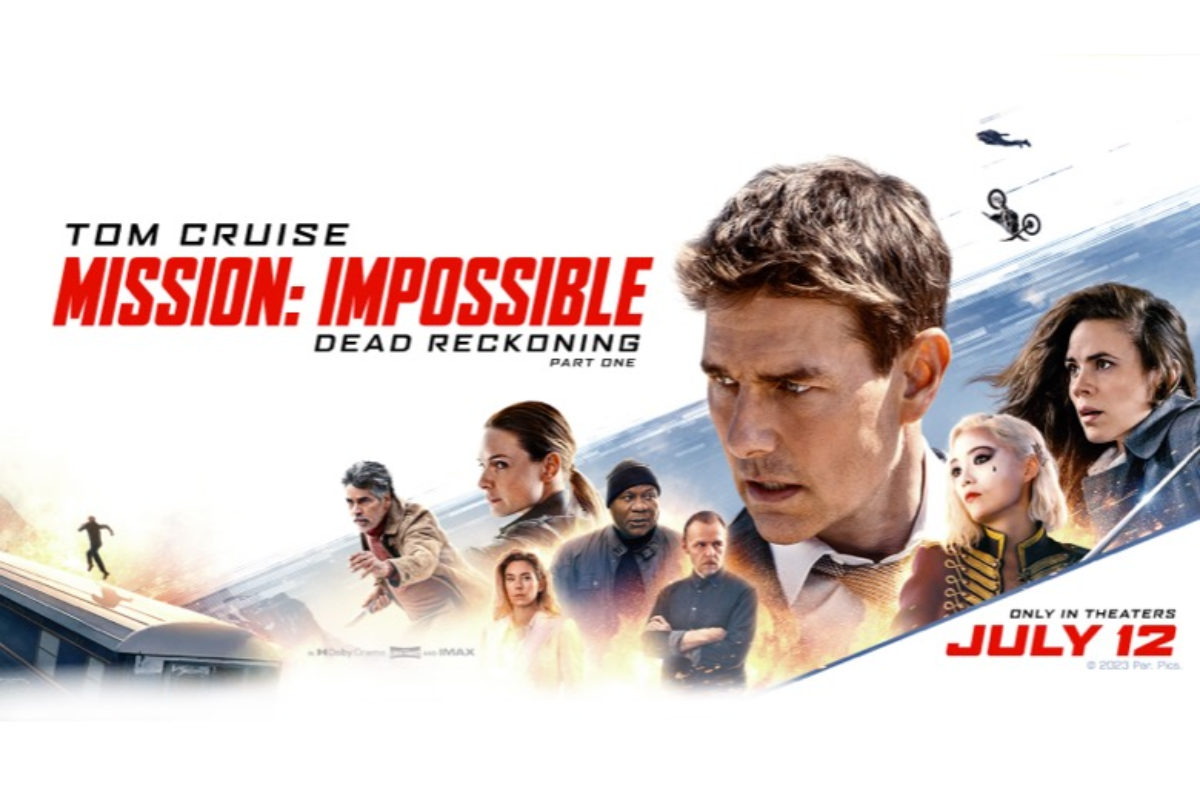 If you're an action movie fan, then there's nothing as action packed and thrill filled than the Mission Impossible franchise. And, like the actor who plays the main character Ethan Hunt (Tom Cruise), these films just seem to keep getting better with age. Join Hunt and his team on their most dangerous mission yet. With humanity's existence at stake, Ethan and his team must race against the clock to locate a terrifying new weapon and save it from slipping into the hands of the wrong people. The stakes couldn't be higher as dark forces from Ethan's past emerge and a strong enemy threatens their every move. Your mission, if you choose to accept it, is to wait patiently until it drops in box offices this month.
📆 July 13
Oppenheimer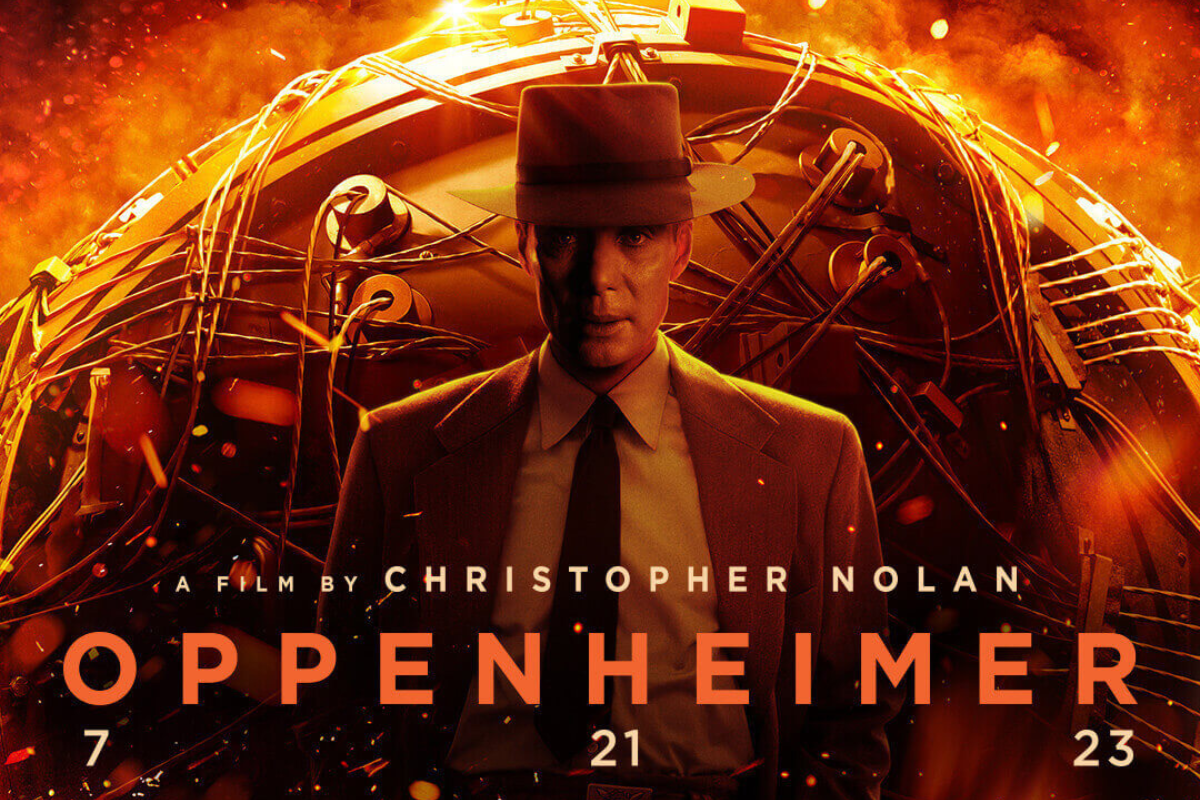 This film has all the essential periodic elements for a truly explosive release. With Cillian Murphy playing the title role, this Christopher Nolan-directed film is loosely based-on-a-real-storyline that follows the ethically fraught series of events behind the Manhattan Project. This exciting and thought-provoking adventure takes you behind the scenes of one of history's most momentous scientific endeavors: the development of the atomic bomb. Witness the high stakes struggles and accomplishments of these great brains, from the relentless race against time to the moral quandaries they face. Oppenheimer is a mesmerizing cinematic experience for every science enthusiast and Christopher Nolan fan with its compelling storyline, captivating actors, and a hint of scientific curiosity.
📆 July 20
Barbie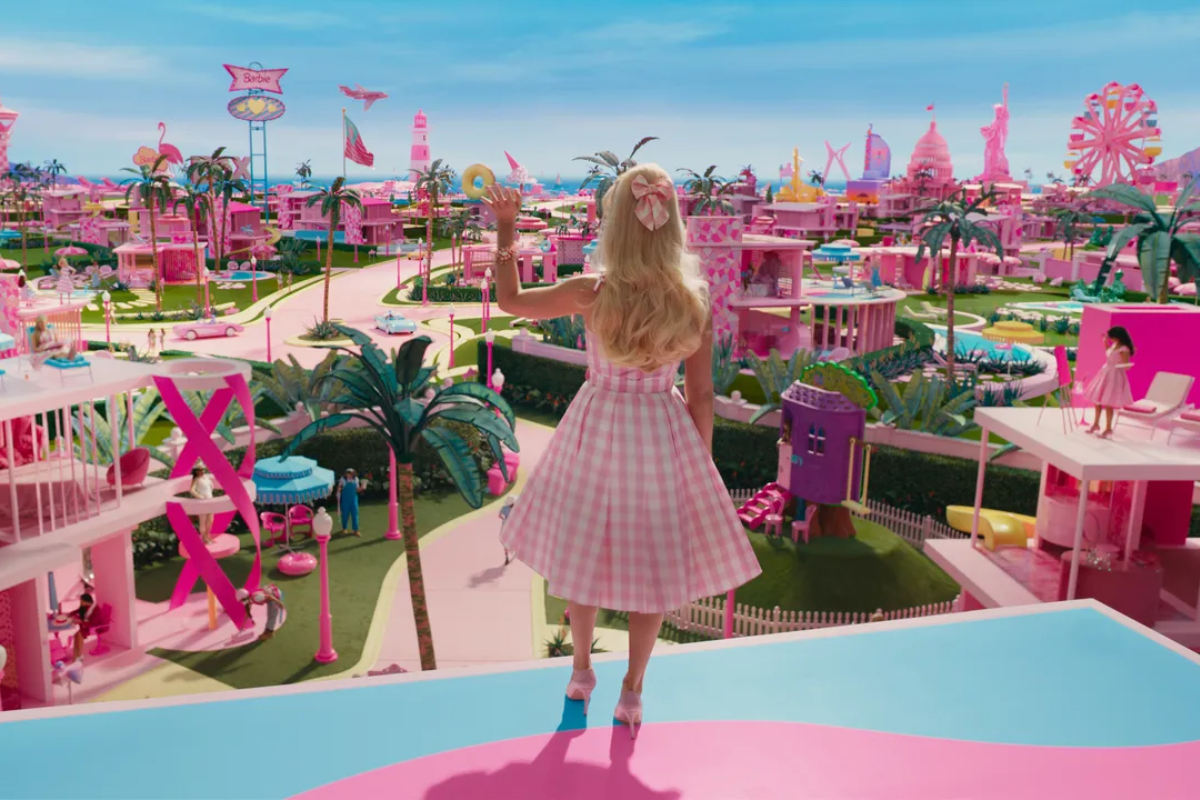 Prepare for a delightful adventure as Barbie and Ken leave their picture-perfect paradise and venture into the real world. The film is directed by Greta Gerwig and stars Margot Robbie, Ryan Gosling, Will Ferrell, America Ferrera, Michael Cera, Kate McKinnon, and Helen Mirren. Join these legendary dolls on a funny and eye-opening trip as they discover the delights and hardships of living among humans. Barbie and Ken find themselves in humorous and wonderful circumstances that will keep you engaged from start to finish, from navigating ordinary life to discovering new friendships and unforeseen difficulties.  This upcoming release is a must-watch for all Barbie fans.
📆 July 20
Rocky Aur Rani Ki Prem Kahani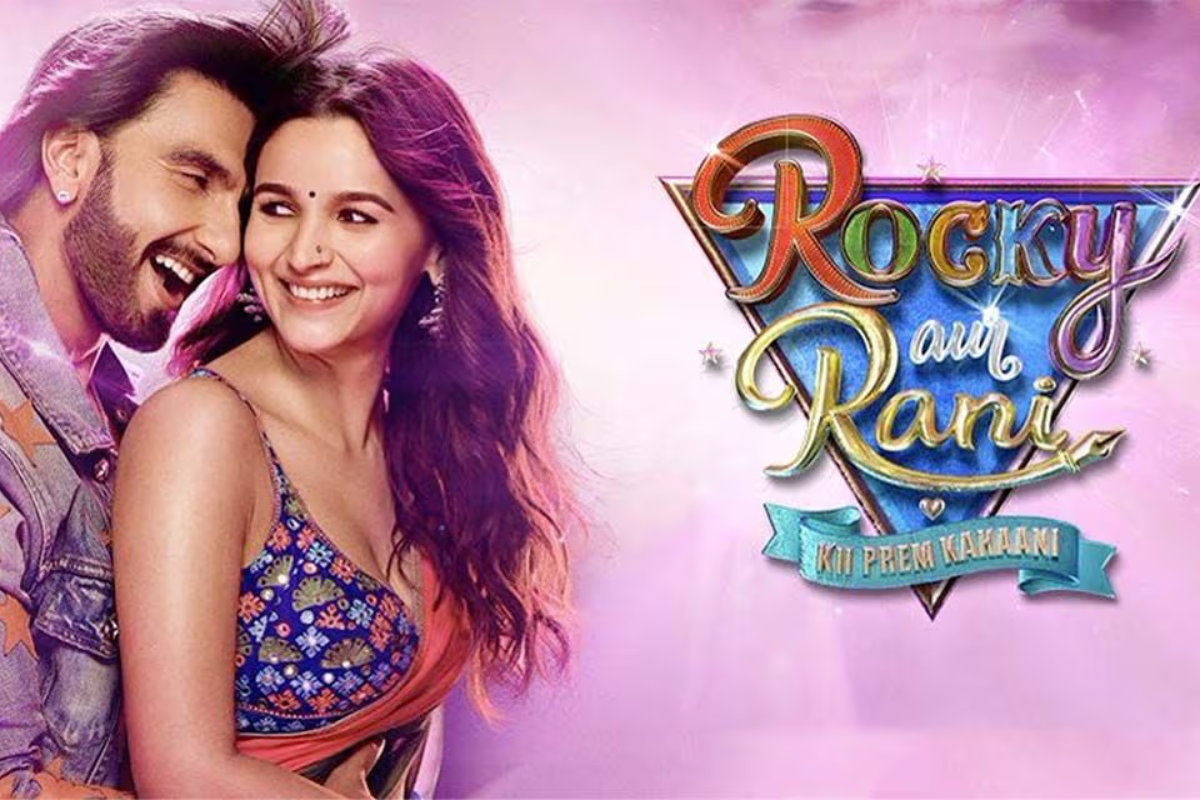 Rocky Aur Rani Ki Prem Kahaani is set in vibrant Delhi and takes you on an enjoyable journey through the lives of two families that come from very different cultural backgrounds and have nothing in common. Watch as their worlds intersect and turmoil erupts, with hilarity and emotional surprises at every step. Nothing is off-limits in this giggle riot, from their opposing aesthetics to their differing spending habits and even their challenges with the English language. Starring Bollywood stars Alia Bhatt and Ranveer Singh, this movie also marks the 25th Anniversary Year of Producer and Director Karan Jahar. So, you know it's going to be a blockbuster worth watching.
📆 July 28
Movies/Series Streaming at Home:
The Out-laws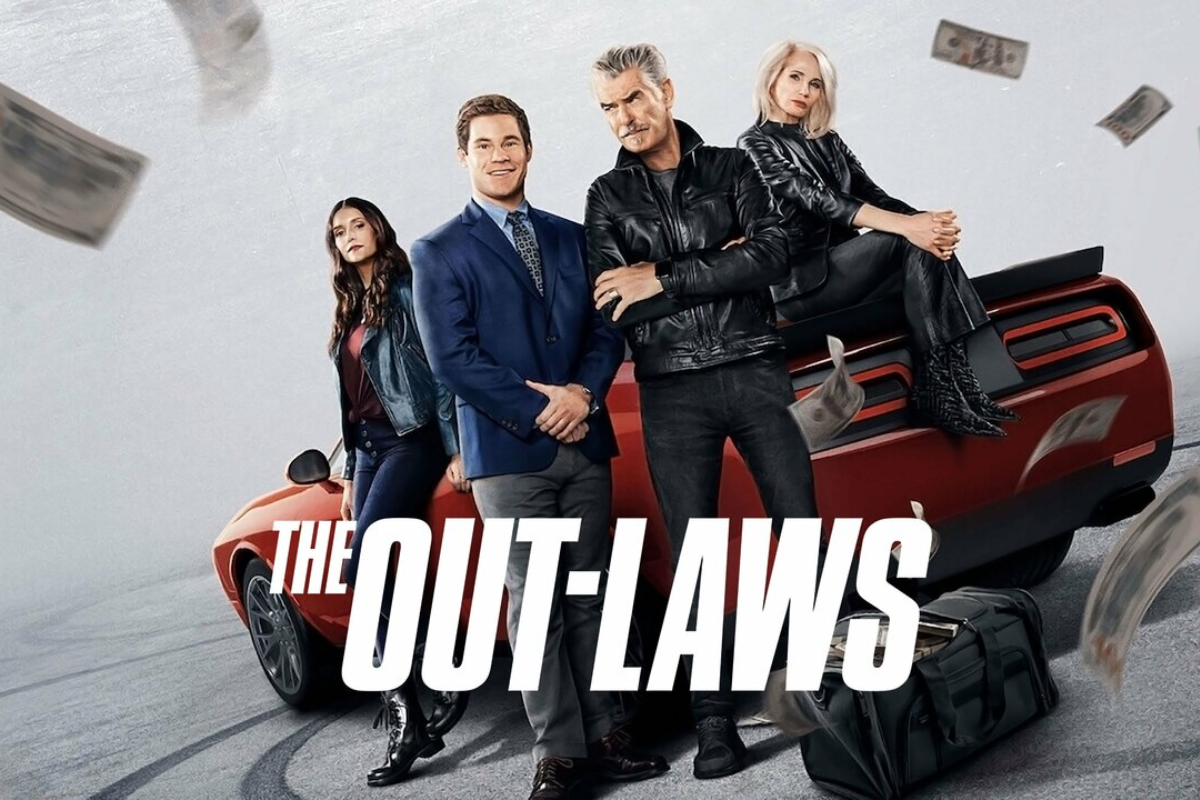 The Out-Laws is a gripping story that combines aspects of comedy and crime. When Owen Browning's bank is looted only days before his wedding, all the evidence leads in one direction: his future in-laws. This Netflix film, starring Adam Devine, Nina Dobrev, Pierce Brosnan, and Ellen Barkin, tackles dysfunctional families, secrets, and the intricacies of relationships.
📆 July 7
Bird Box: Barcelona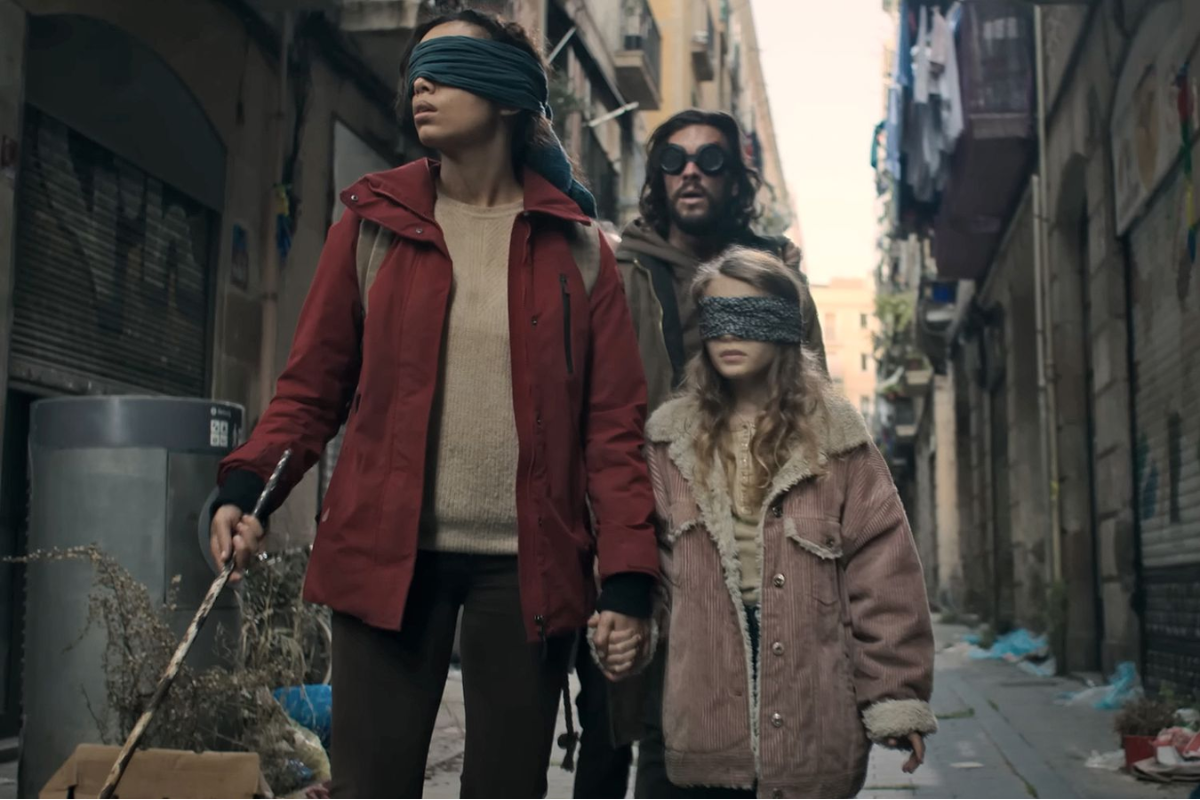 Netflix's 2018 film 'Bird Box' was one of its biggest original films and a viral social media sensation. Now the "Bird Box" franchise is expanding with a Spanish spinoff titled "Bird Box Barcelona." The film again centers on a group of people forced to blindfold themselves to stay alive. After an entity of mysterious origin annihilates the world's population causing those who observe it to take their lives, Sebastián and his daughter begin their own great adventure of survival in Barcelona.
📆 July 14
Survival of the Thickest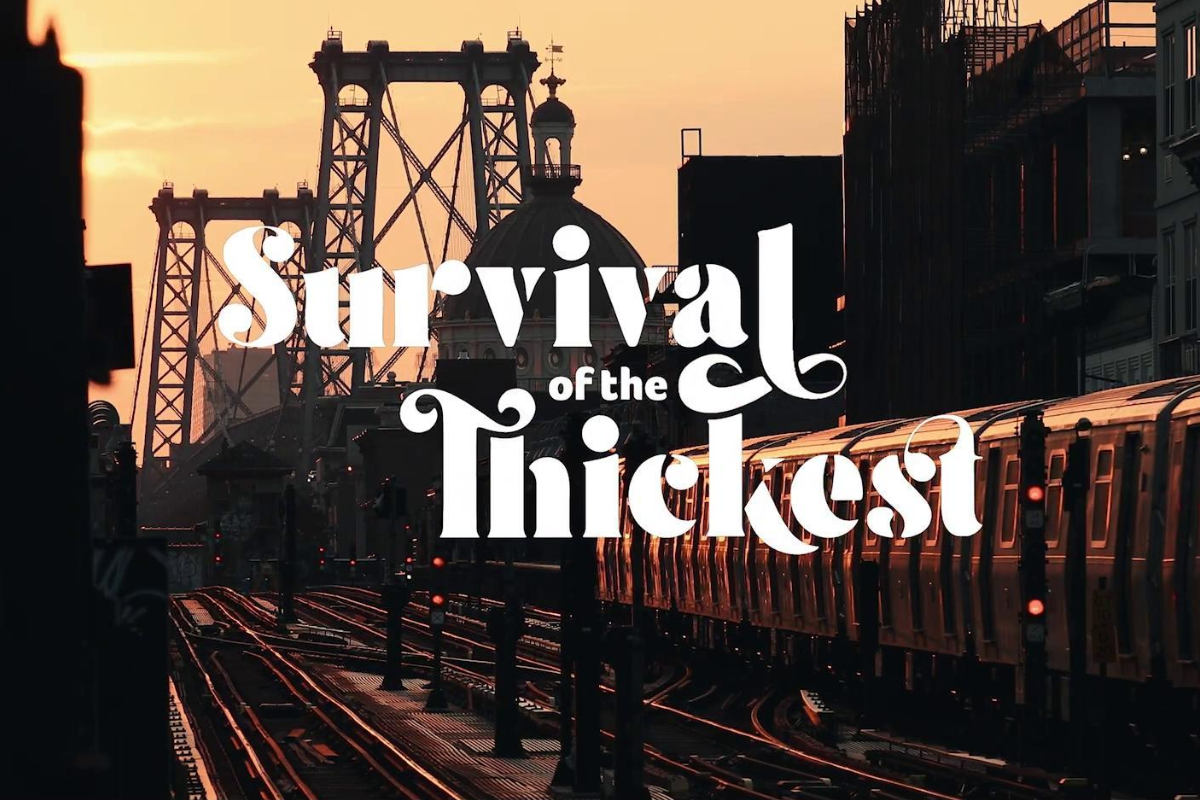 Survival of the Thickest is an upcoming comedy-drama television series created by Michelle Buteau based on her memoir of the same name. The show features Mavis Beaumont, a plus-sized black lady who has recently broken up. As a struggling stylist, she is about to encounter several challenges as she attempts to pull herself together. With her body-positive attitude, cute V-neck, and some lip-gloss, she strives to endure and break through her professional and relationship troubles with her friends and relatives. An empowering and entertaining watch for sure!
📆 July 13
The Witcher: Season 3 Volume 2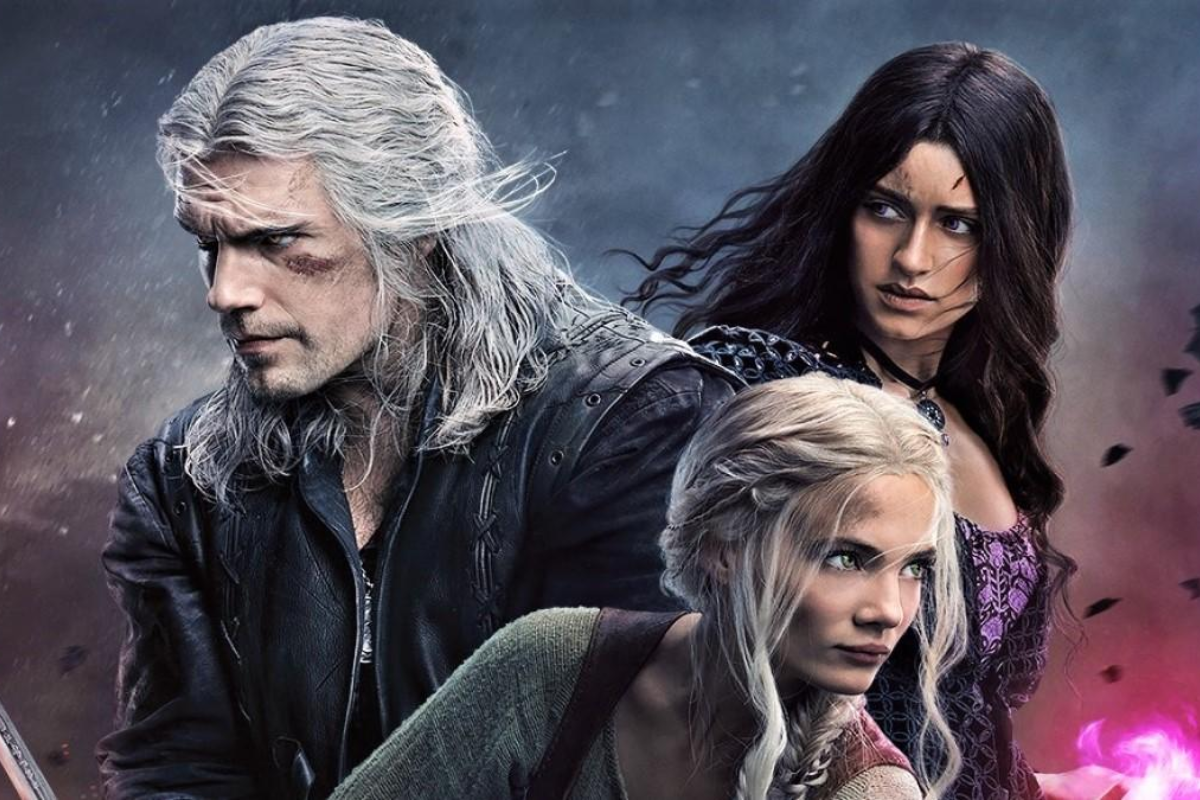 Destiny brought them together. Dangerous forces are attempting to tear them apart. Prepare for the highly anticipated volume two of The Witcher's third season, starring Henry Cavill in his final performance as Geralt. This season is a watershed moment for the titular character, as he confronts his emotions and grapples with the ramifications of his stoic exterior. Viewers will see Geralt's progress in a complex world through shifting alliances, moral quandaries, and personal introspection.
📆 July 27
The Summer I Turned Pretty Season 2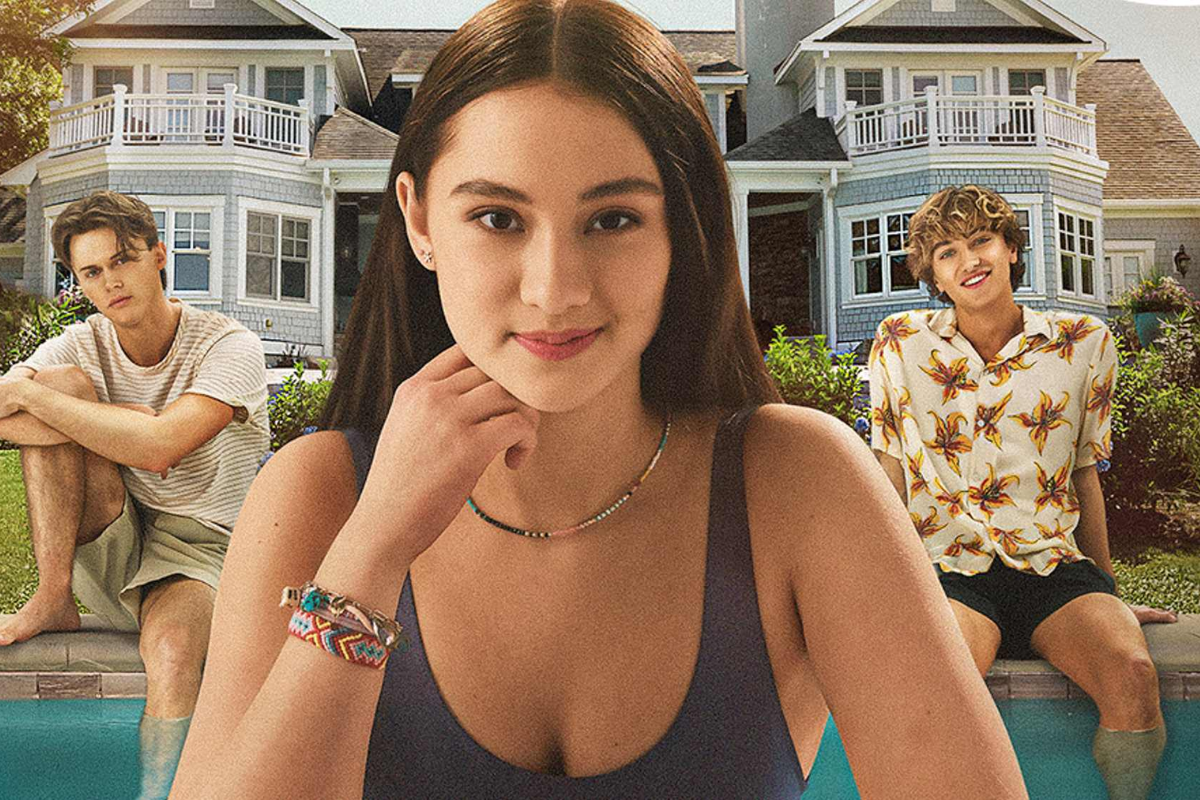 The highly anticipated season two of The Summer I Turned Pretty will be loaded with drama, romance, and beachfront experiences this summer. This Prime Video series based on Jenny Han's best-selling books contains a tangled love triangle that will leave you guessing who will wind up with whom. This season promises to be an irresistible feast, with juicy plot details, the return of cherished cast members, and plenty of surprises.
📆 July 14
Kohra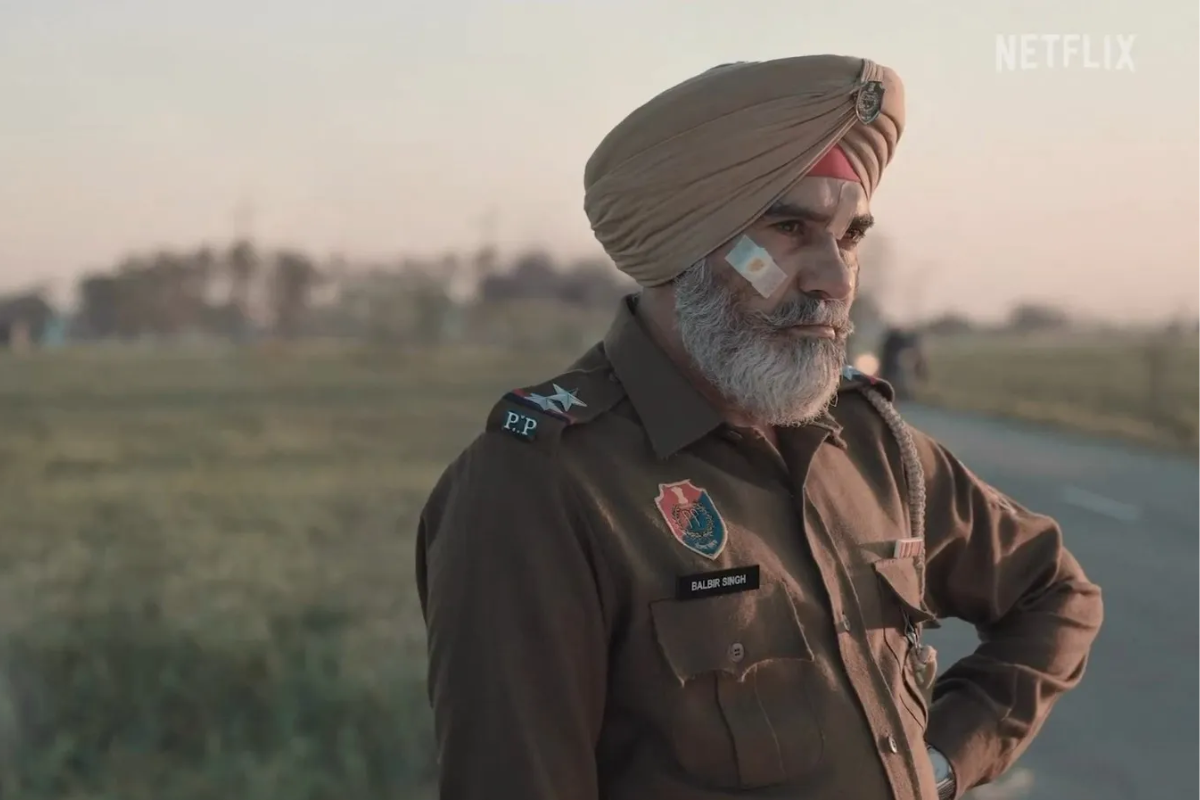 Dive into the compelling world of Kohra, a riveting Netflix crime series that will keep you on the edge of your seat. This investigative thriller from the makers of Pataal Lok takes place in Punjab, where a murder investigation unravels a labyrinth of deceit, secrets, and dysfunctional families. Kohra tackles the intricate complexities of relationships, love, and criminality within society with an excellent ensemble cast and honest storytelling.
📆 July 15
They Cloned Tyrone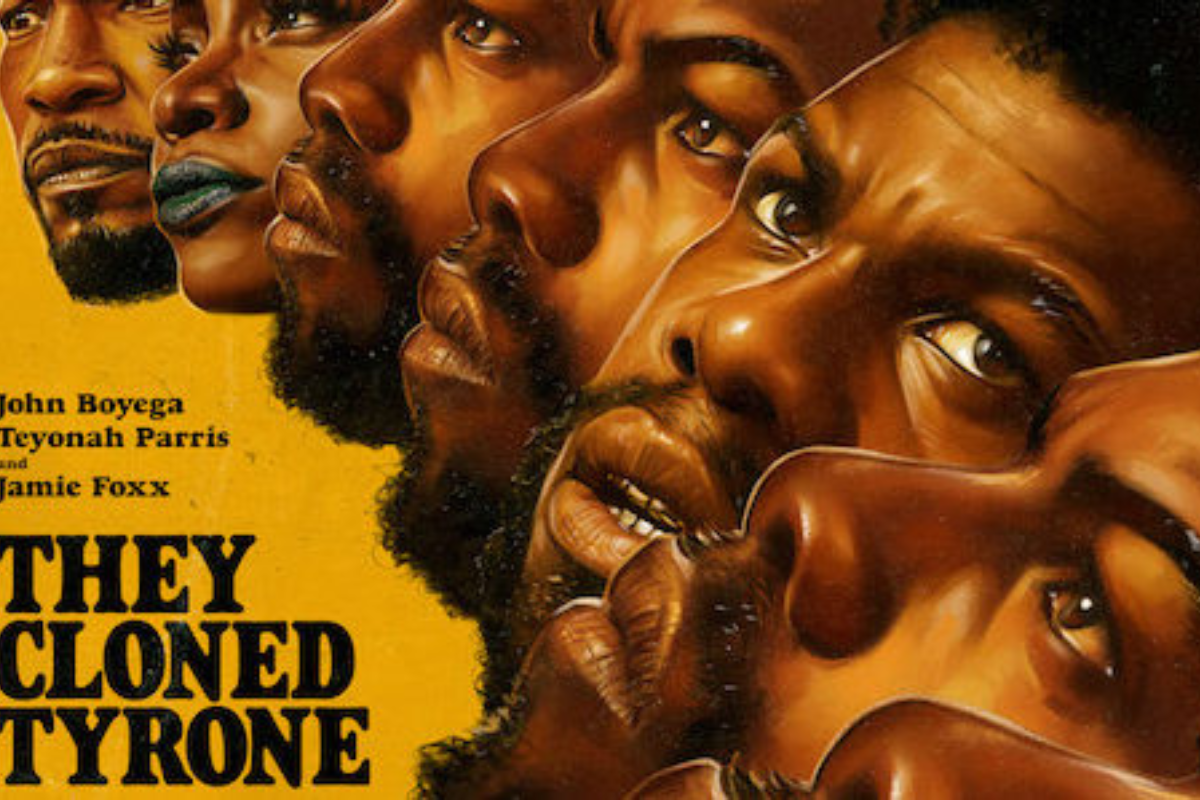 They Cloned Tyrone will take you on a fascinating and mysterious journey. This pulpy mystery follows an odd trio as they investigate a diabolical government conspiracy following a series of strange happenings. With a superb ensemble that includes John Boyega, Jamie Foxx, and Teyonah Parris, this Netflix film promises to keep you on the edge of your seat with its compelling storyline and scary turns.
📆 July 21
Also Read: