Dubai's top tourist spots go beyond its shopping malls, theme parks and astonishingly spectacular skyscrapers. This glamorous city is also home to many green spots filled with lush greens. From zoos, parks, gardens, wildlife reserves, sanctuaries to other nature filled outdoor tourist spots – you'll find it all here.
Dubai is also home to some of the most beautiful parks in the world. With its arid climate and limited green spaces, Dubai's parks are a respite from the hustle and bustle of city life. They offer a peaceful environment for families to spend time together, for fitness enthusiasts to exercise, and for nature lovers to enjoy the beauty of the region's flora and fauna. One such park is the Al Barsha Pond Park which is a residential park known for its picturesque pond.
If you are looking to escape and unwind in nature, soak up the sunshine under the shade of a tree, stay fit or entertain the little ones with various outdoor activities or play zones, you can do it all here! Here is a complete guide to the mesmerizing Al Barsha Pond Park.
About Al Barsha Pond Park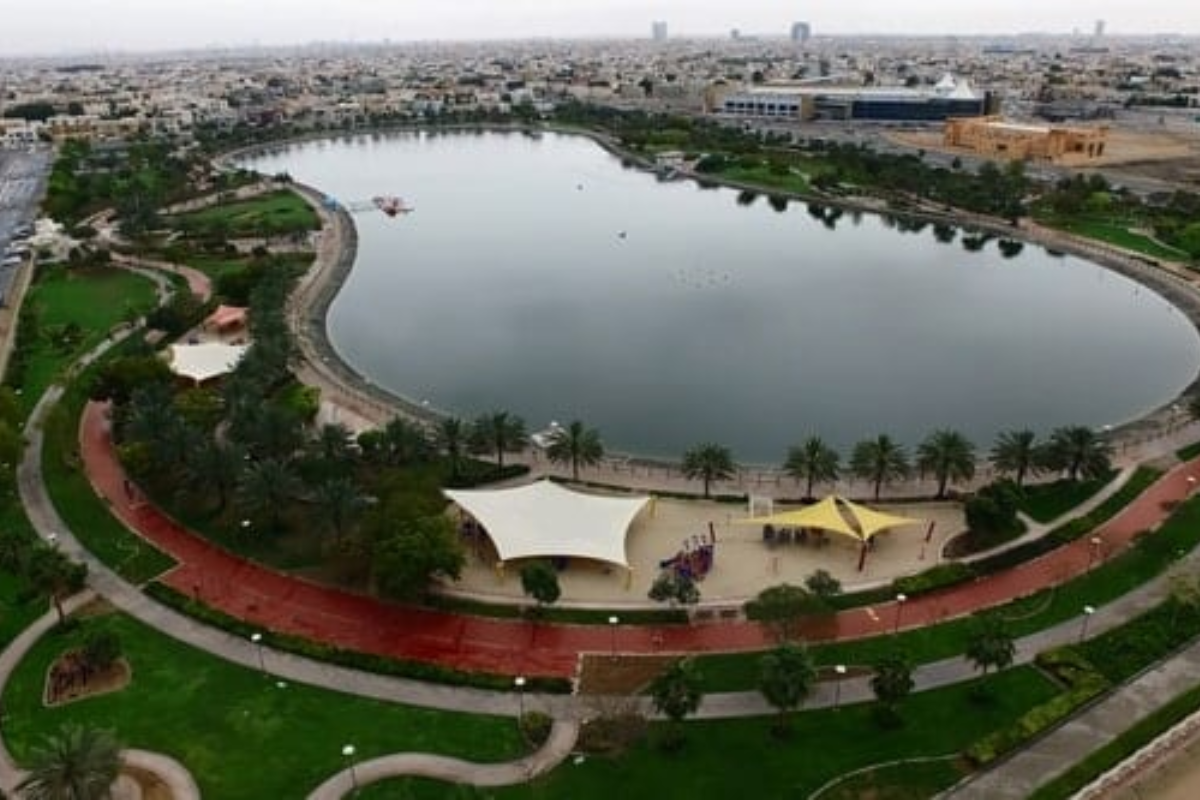 Al Barsha Pond Park commonly known as Al Barsha Park is an escape from the city in the heart of the Al Barsha residential community. Spanning almost 50 acres it is a popular among joggers, fitness freaks and sports enthusiasts, it is also a favorite spot for picnicking and various events. Al Barsha Park is notable for its large, picturesque pond. While it is not small, it is certainly more low-key than some of Dubai's other parks. Fresh date palms, flower-lined hedgerows, a lovely central lake, children's playgrounds, fountains, a jumping castle, a running track, gym equipment, and tennis courts are all available in the park. There are also bikes and karts for rent, allowing visitors of all ages to stay fit and active in the sun. You can also pack a picnic with delicious pastries from Al Barsha Mall, which is just a short walk away. It allows fitness enthusiasts to get their workout done, children to have the time of their lives playing and jumping around, or you can just lie down and relax! While barbecues are not permitted in this park, it is an excellent location for a picnic in nice weather.
Al Barsha Park is an oasis of greenery in the heart of the Al Barsha community and ideal atmosphere for a peaceful evening with friends and family.
Things to do at Al Barsha Pond Park
1. Go for a run on the running track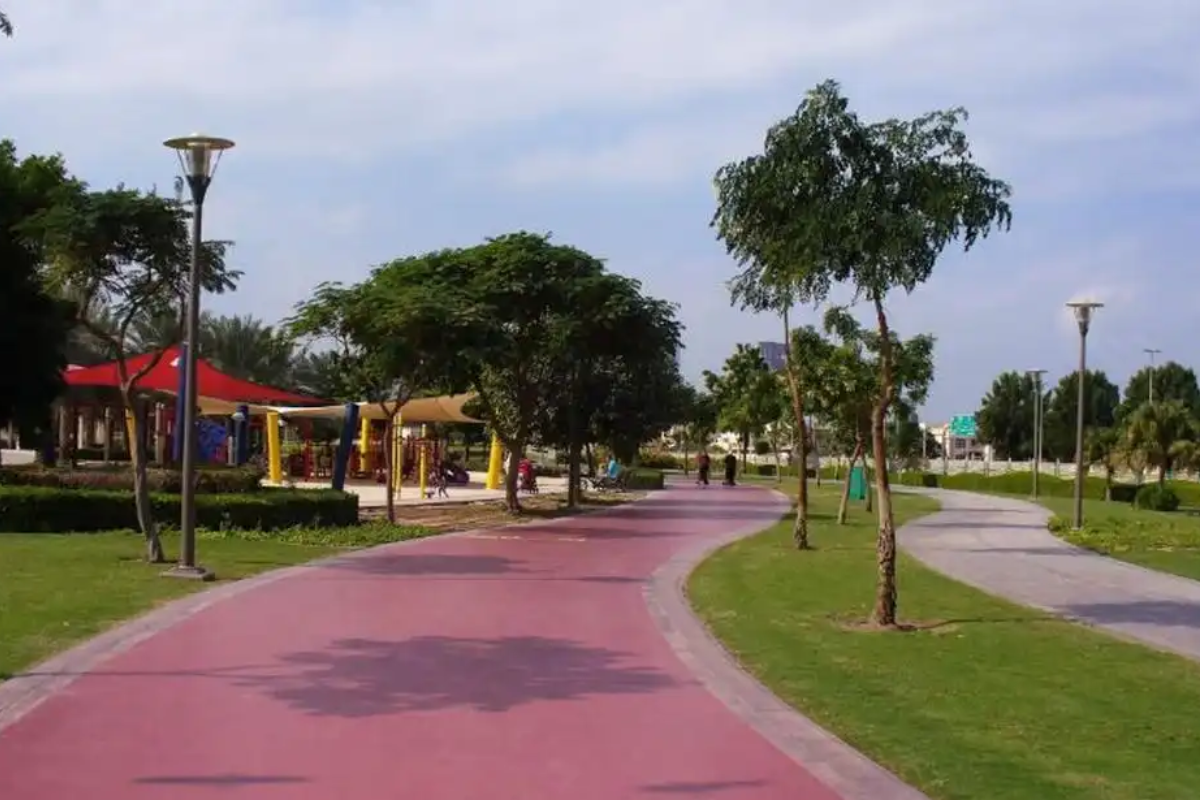 You can go for a run on Al Barsha Pond Park's purpose-built running tracks on your morning or evening workout. The track, known as one of the best in Dubai, is a 1500-meter loop built around the pond and is layered with a spongy surface. You'll be able to track your progress on the track by keeping an eye out for the 100-meter markers. If you enjoy skating or rollerblading, you can also practice your moves on this smooth rubber track.
2. Ride a bike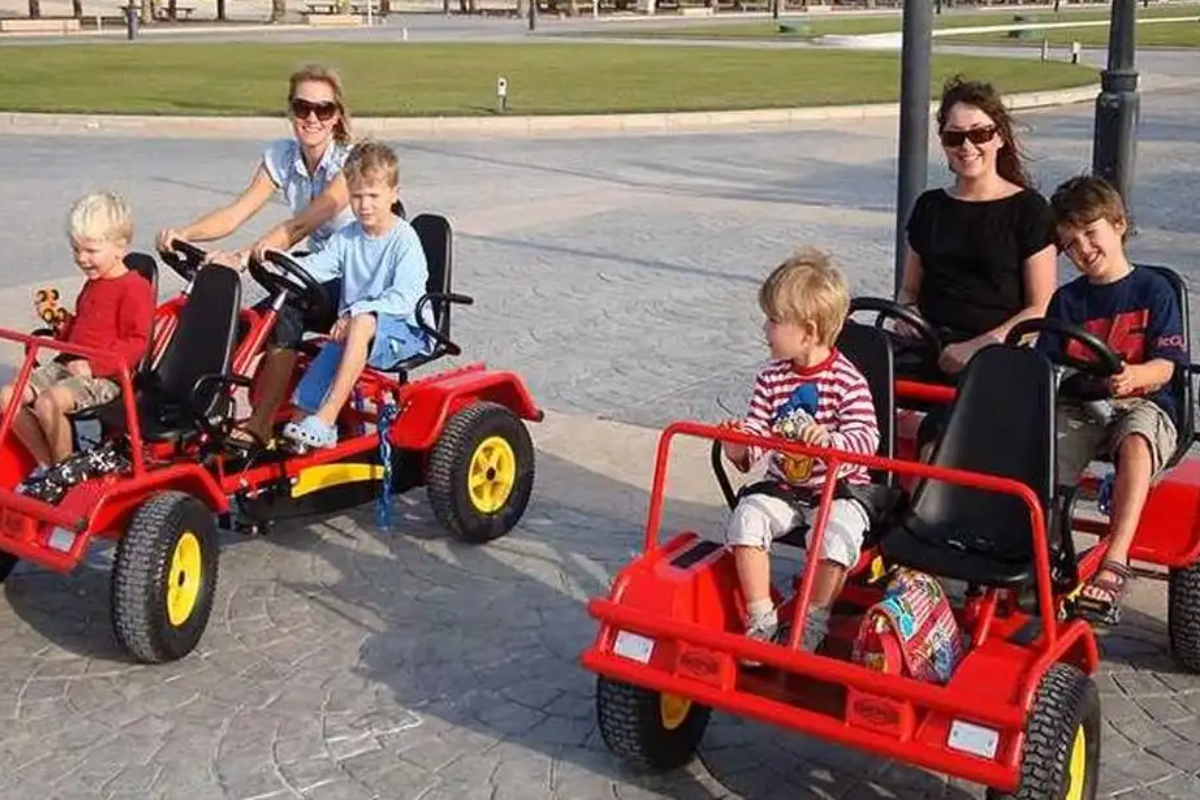 Al Barsha Park features a well-maintained biking trail in addition to the running track. If you want, you can purchase a bicycle, but it's okay even without one! There is a place where you can rent bicycles called Byky Sports Cycle, and they have bikes for every age range. There are many different bike models available, including the Batavus Personal Bike, Jeep Revolution Pedal Go-Kart, and E-scooter.
3. Let your kids enjoy the kids play area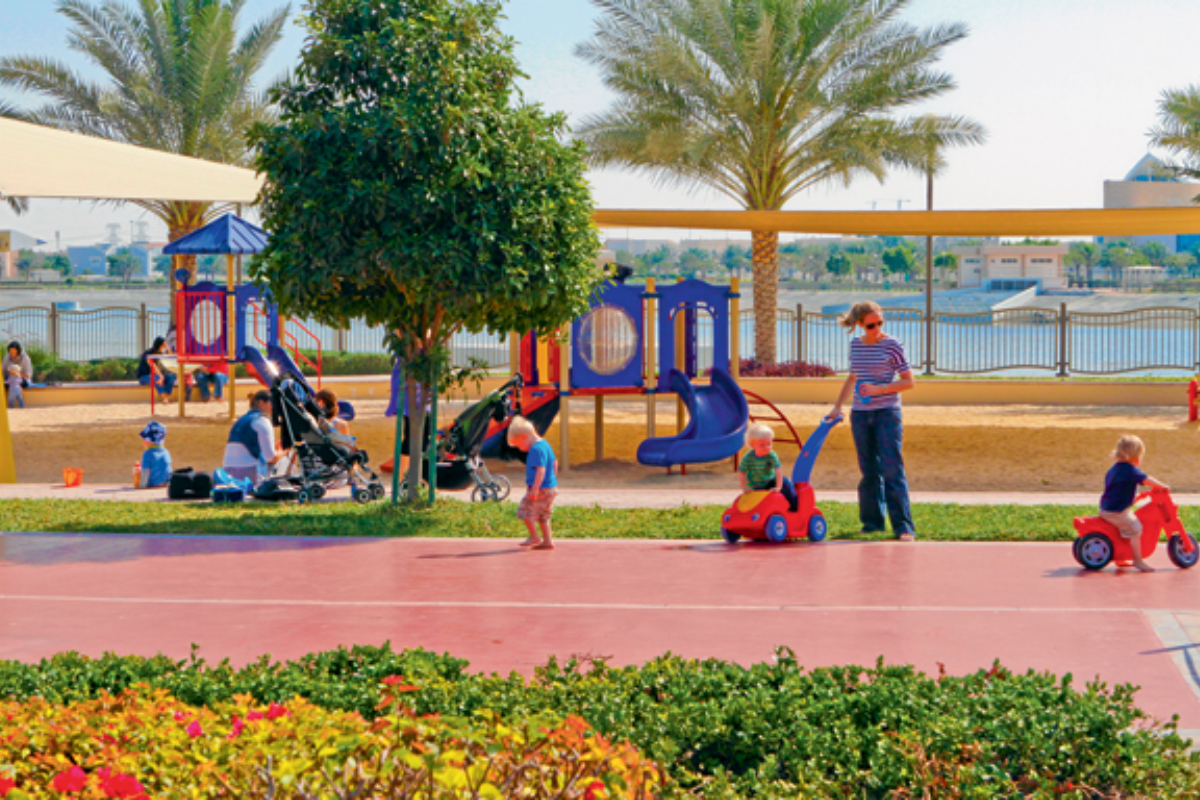 There are three sandy and shaded areas where children of all ages can play games. Adolescent kids can play games like throw ball, badminton, football while toddles and younger kids can have fun on the slides and swings in the play area. There are several nearby benches for the adults to sit and monitor their kids.
4. Boating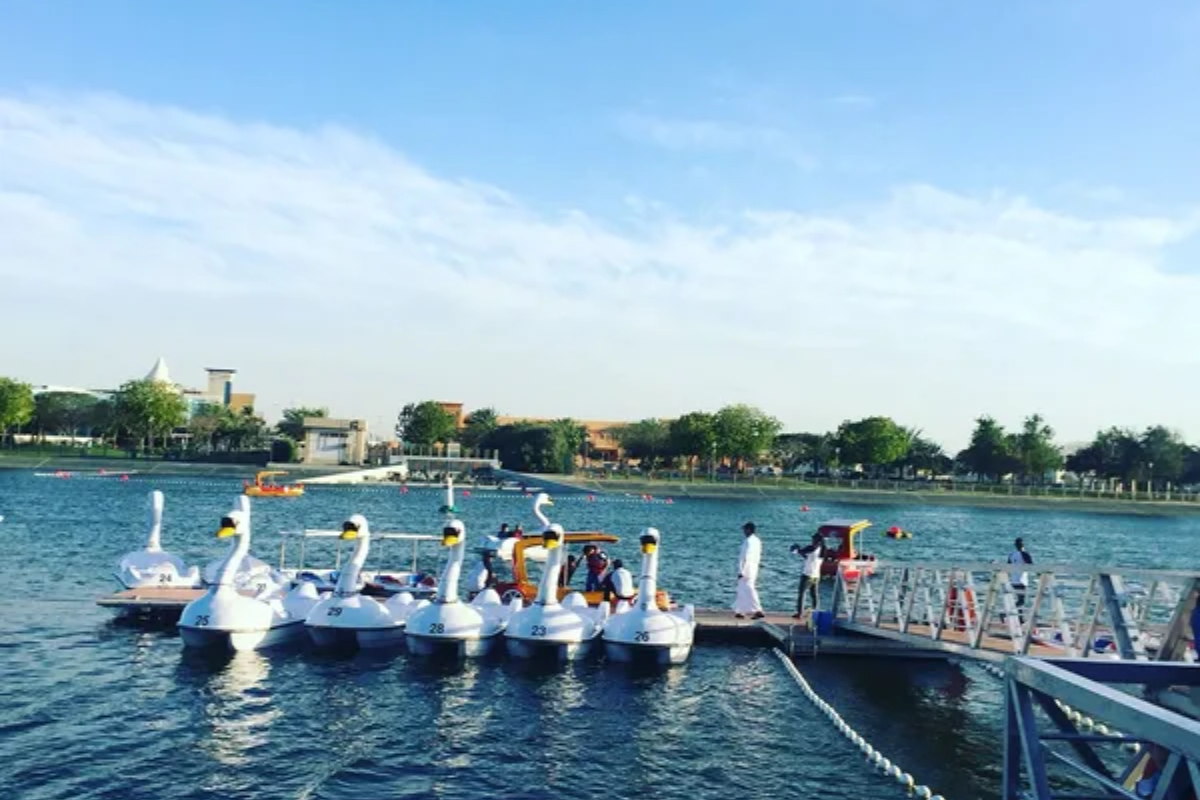 Rent a pedal or solar-powered boat to glide through the tranquil waters of this artificial pond. Enjoy your boating experience as you navigate the pond's green waters and spot ducks and other birds. During the summer, it is one of the most popular activities at Al Barsha Pond Park.
The Al Barsha Pond Park boating facility is open until 10:00 p.m.
5. Outdoor Gym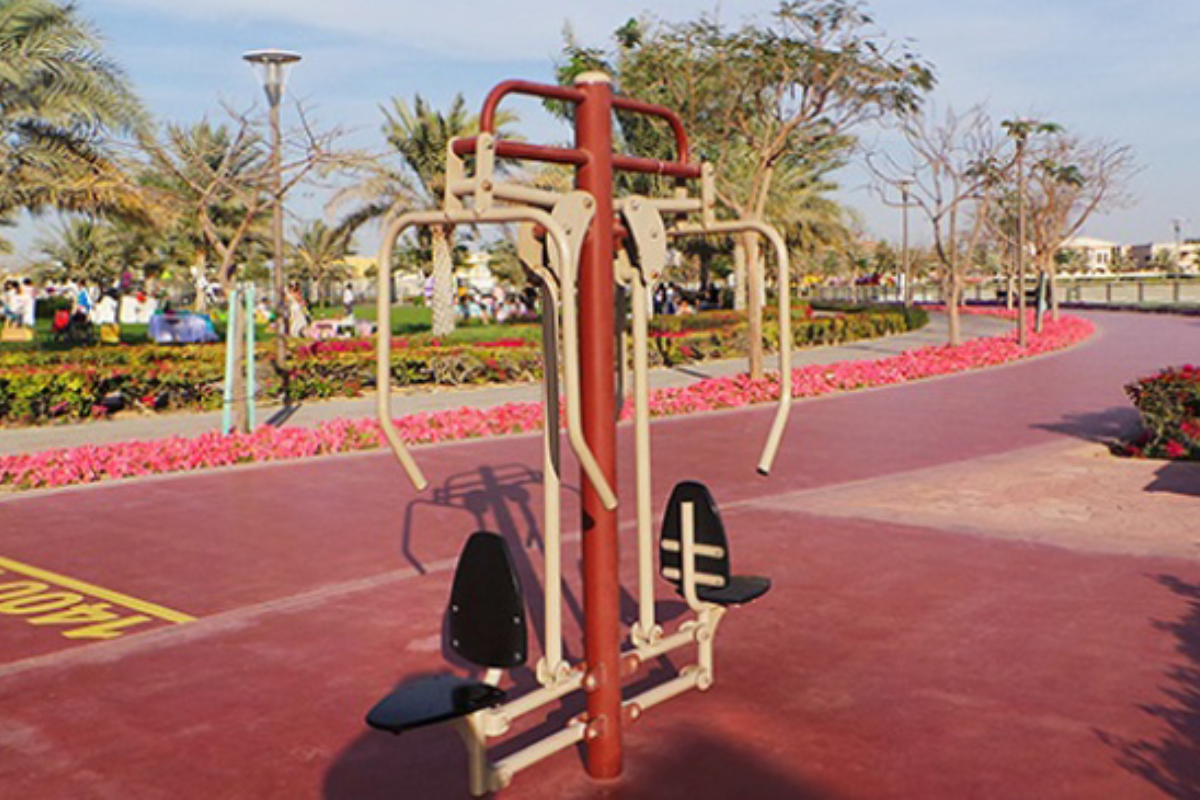 Al Barsha has several gyms that cater to the community's needs for physical fitness.  Fitness enthusiasts have been healthy, active, and happy thanks to the construction of an outdoor gym which shares the same concept and goal as working out outdoors. The Al Barsha Pond Park is the best park for physical activity as it has the most workout equipment.
6. Ripe Market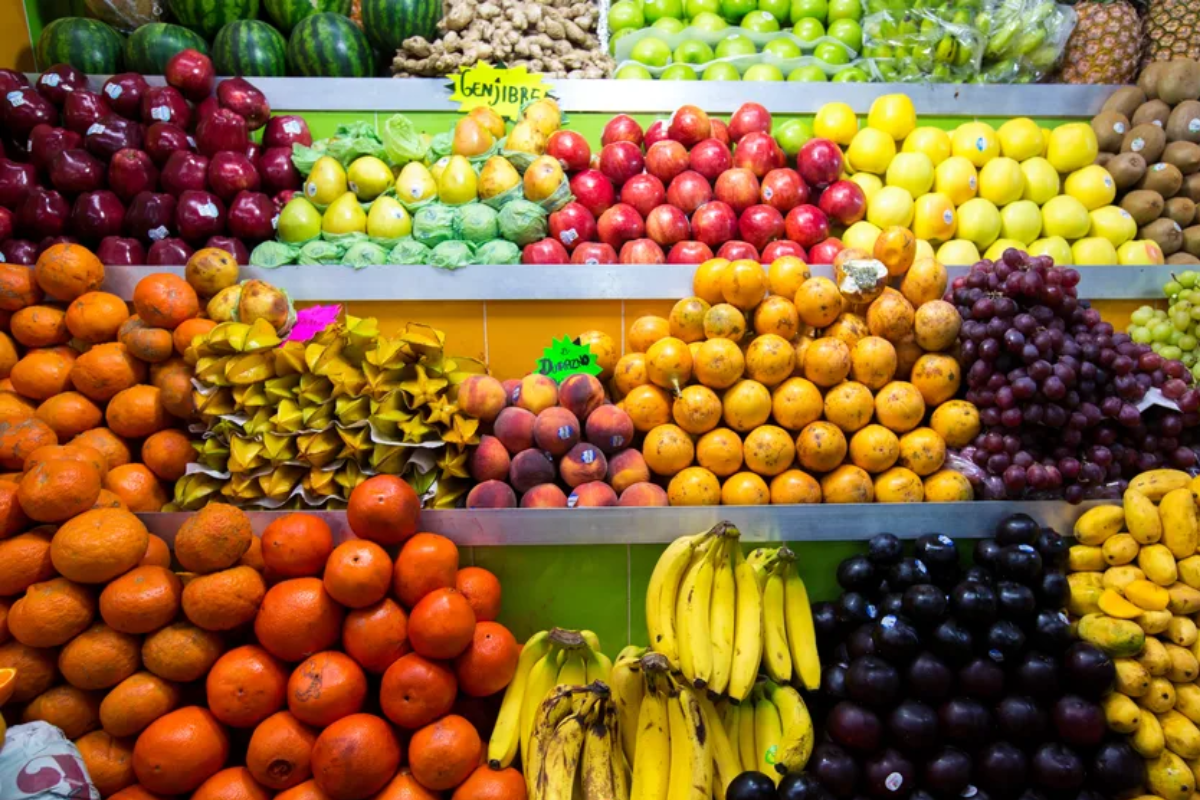 At the Ripe Market at Al Barsha Pond Park, you can shop for locally grown fresh fruits and vegetables as well as other grocery items like eggs, nuts, spices, local honey, locally roasted gourmet coffee, and many others. Visit the market on Saturday between 10 am and 8 pm to see it in its prime.
7. Dubai Flea Market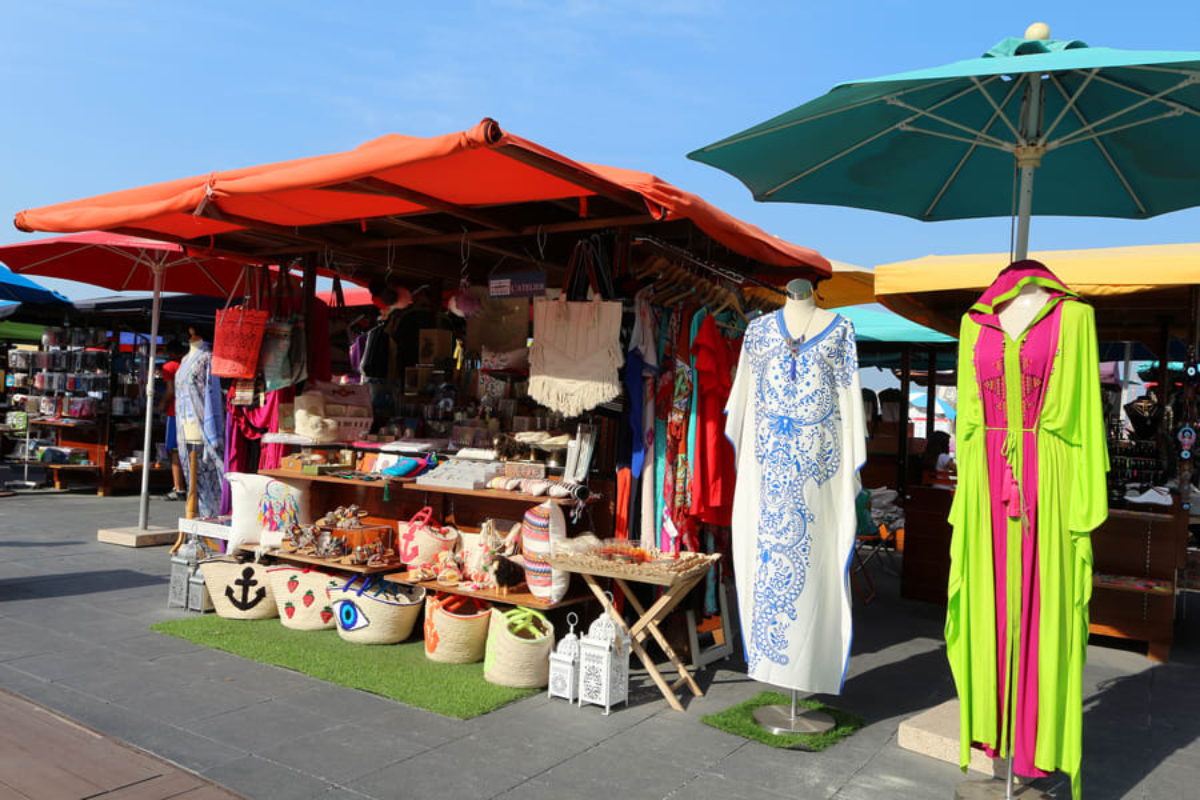 A flea market is held every week at the Al Barsha Pond Park, where you can find the best deals in town. It is one of Dubai's most popular open markets, where you can buy or sell items like clothing, toys, accessories, books, DVDs, home appliances, and much more. Al Barsha Pond Park Flea Market attracts up to 600 shoppers and 60 private vendors. Get the best deals on all of your favorite items while enjoying the best used-goods shopping, especially on the fourth Friday of every month.
Dubai Flea Market timings: 11:00 am – 01:00 pm (Stand set-up timings); 01:00 pm – 06:00 pm (Flea market opening hours)
Dubai Flea Market entrance fee: Free for visitors
8. Attend or organize an event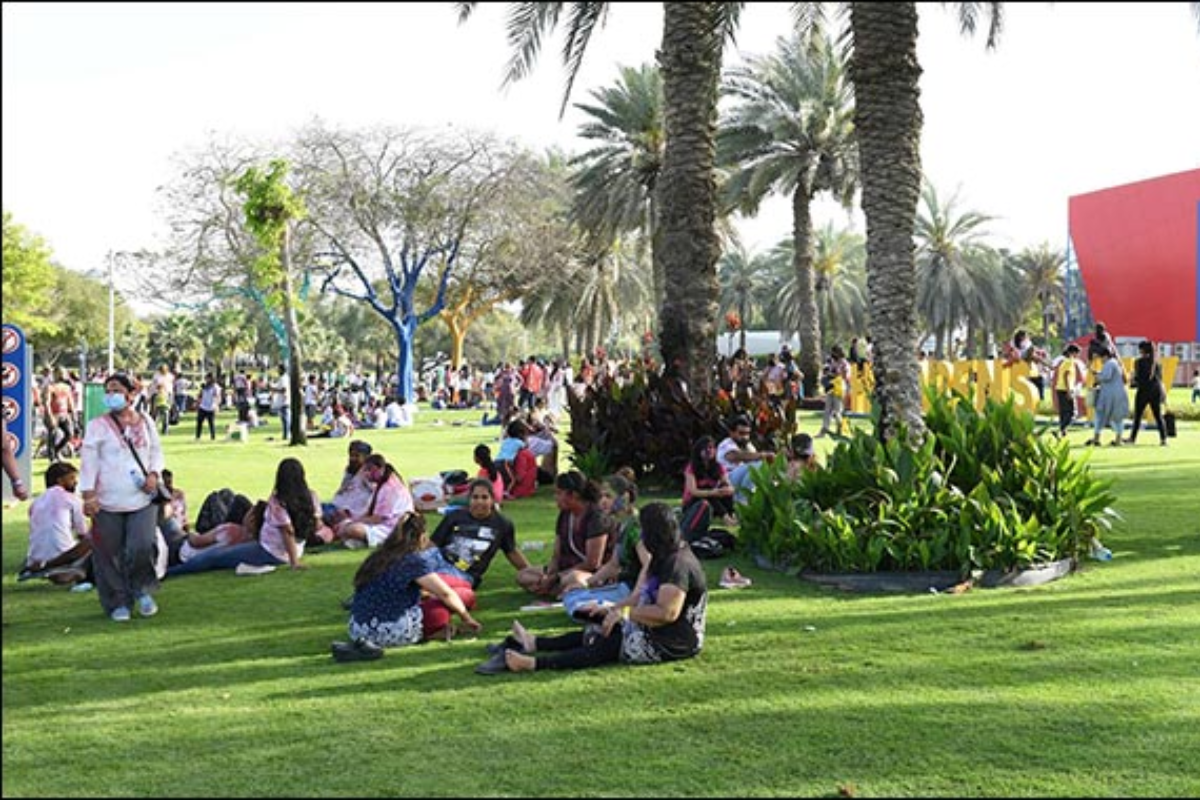 The park is a favorite location for the neighborhood to host various events. Even though hosting public events like fun bazaars and seasonally or regularly occurring food fairs is popular, you can also host private events like birthday parties or brunch or dinner gatherings for your loved ones.
To book an event, you can call on Al Barsha Pond Park contact number: +971-800-900
Park timings and Entrance fee
The Al Barsha Pond Park is open daily for visitors. The timings are from Sunday to Thursday 08:00 am – 10:00 pm and Saturday and Friday from 08:00 am - 11:00 pm.
The best time to visit the park is during the winter months from November to January. You can also visit during fall or spring but during summer due to the extreme heat you'll only be able to visit after sunsets.
Entrance Fee - FREE
Location
Although Al Barsha Pond Park is centrally located in the Al Barsha neighborhood, it essentially lies in the Al Barsha 2 sub-community. Al Barsha 1 Street and Al Barsha 2 Street stretch around either side of the park, while First Al Khail Street runs parallel to the park.
How to reach Al Barsha Pond Park
You can reach Al Barsha Pond Park by car, bus, or metro. Sharaf DF metro Station is the nearest station to the park which takes an approx 20 minute walk to reach the park. However, the most convenient option is public bus, you can take bus 84, 93 or F33 feeder bus to reach the nearest bus stand which is only six minutes away from the park's gate. You can also drive there yourself or book a taxi or other cab services like Hala, Uber or Careem.
Things to keep in mind before visiting Al Barsha Pond park:
• Dubai can get incredibly hot, especially during summer, so dress appropriately, bring a hat, sunglasses, and plenty of water.
• Al Barsha Pond Park has specific operating hours, so check before visiting.
• Dubai has a conservative dress code, especially in public areas, so dress modestly.
• It is important to not litter and keep the area clean.
• Each park in Dubai has its own set of rules and regulations, so make sure to read and follow them to ensure a safe and enjoyable visit
Also Read: