When thinking of American cuisine, most people automatically jump to burgers and fries. And although that is the American staple, another dish hides in its shadow: chicken wings. Usually eaten as a game-day snack or just a casual meal with a side of celery and ranch, it becomes another iconic dish. And of course, in Dubai, you can visit countless restaurants that serve or specialize in this delicious meal, with dozens of different flavors and seasonings.
Here are the best places to get the best chicken wings in the city!
Buffalo Wild Wings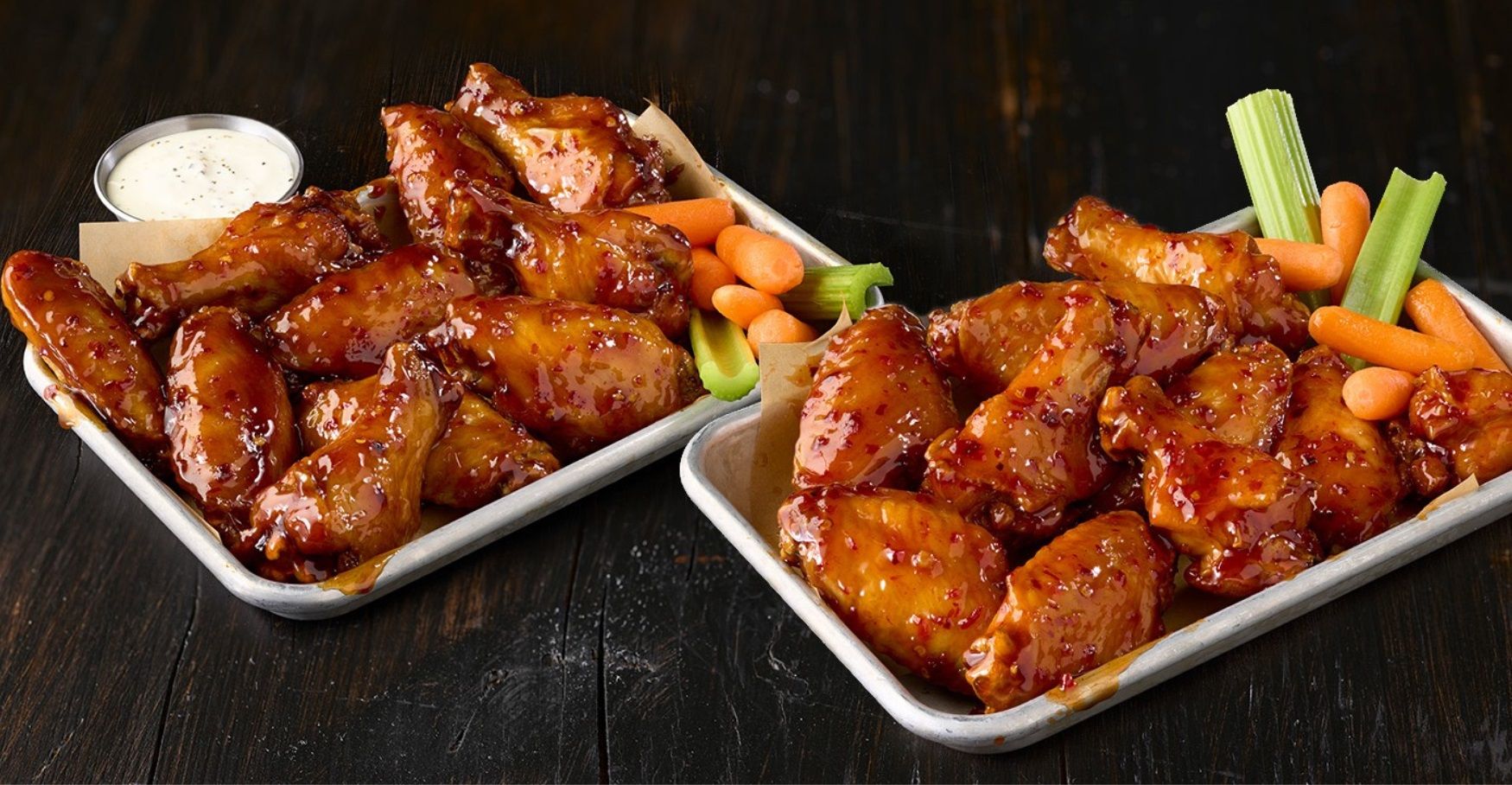 This iconic restaurant has branches all over the world. In Dubai, it is by far the most popular place to go when you're craving some delicious wings. With 14 sauces and seasonings, ranging from spicy to sweet, your visit is sure to be flavorful! And of course, you can't forget about entertainment. With TVs plastered all over the walls of the restaurant, you can watch your favorite sports in real-time, perfect for anyone looking to experience some true American dining!
Location: Multiple branches including Mall of The Emirates and JBR
Avg price for two: 180 AED
---
WingStop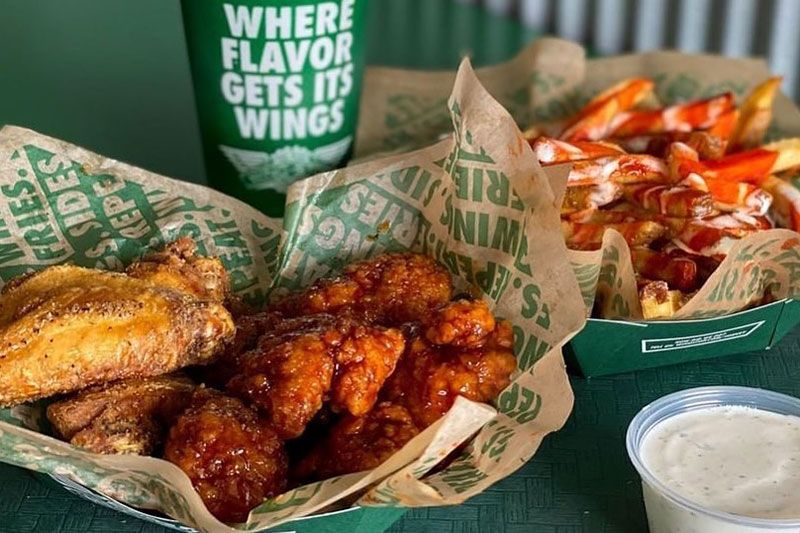 Whether you want to enjoy some classic flavors or go to the extreme and try the 'atomic' wings, WingStop should be your number one stop. Not only does WingStop have a huge variety of wing options to choose from, but their deals are even more tempting; you can get over 40 wings for your group! The chicken joint is also known for its delicious fries, where you can choose from their Voodoo, loaded, cheesy, or just simply seasoned fries.
Location: Multiple branches including IMG and Jumeirah
Avg price for two: 300 AED
---
Buffalo Wings & Rings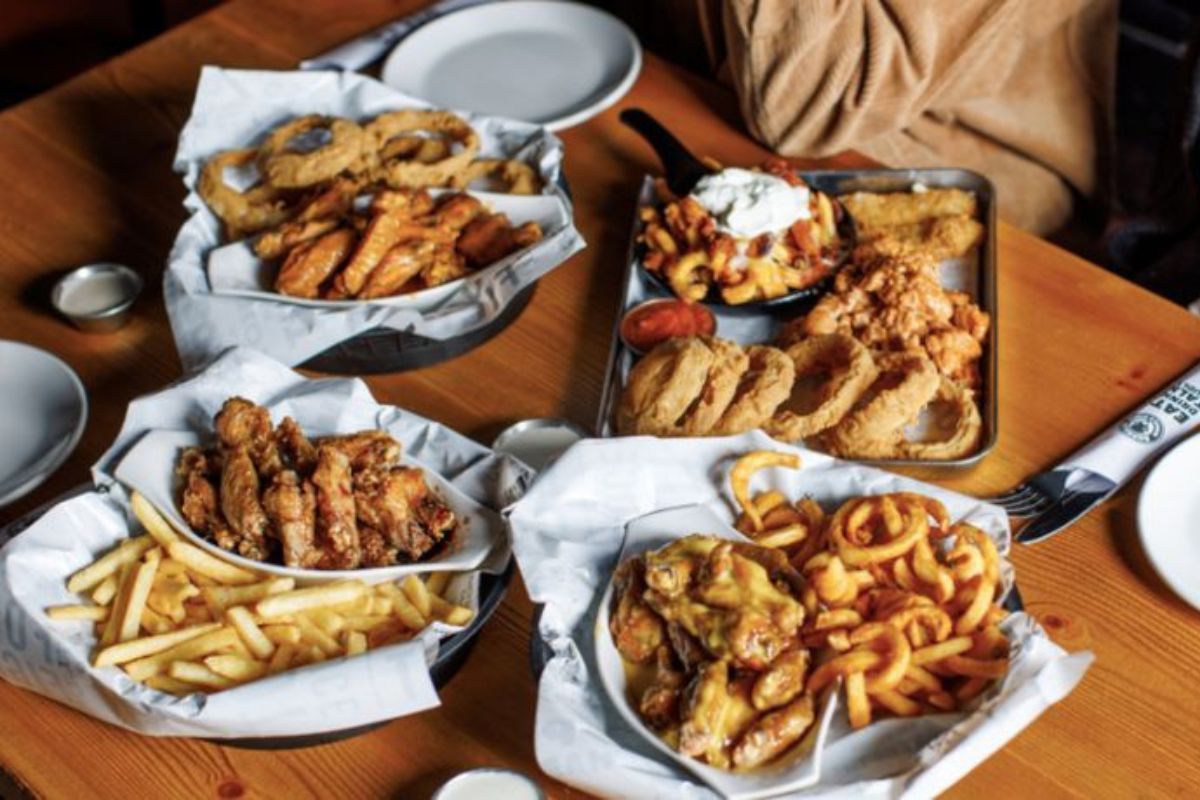 At Buffalo Wings & Rings, you can have your entire meal customized to perfection. Fried or grilled, breaded or traditional, boneless or not, the options are endless! Hosting events including Wing Wednesday, Ladies Night, and daily happy hours, the restaurant is the right place to be if you enjoy a perfectly curated meal.
Location: DIFC and JLT
Avg price for two: 230 AED
---
Wingsters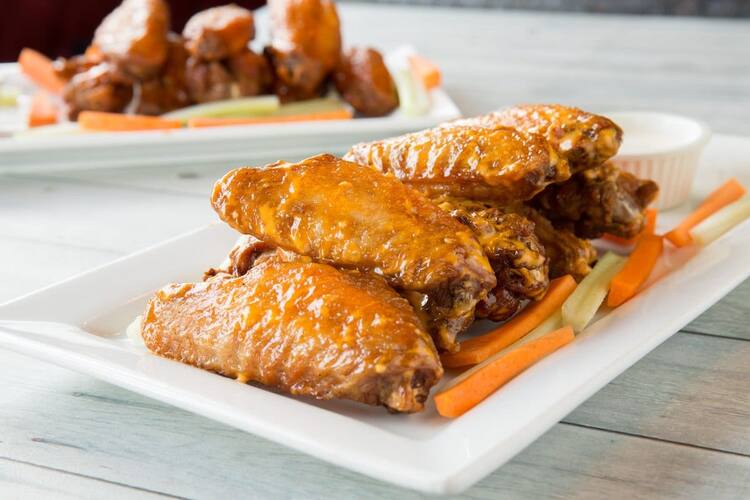 Get ready to try one of the most intense hot wing challenges: finish eight pieces of the insanely hot wings in under 4 minutes, no liquid, no help; you're on your own, kid. Of course, not everyone has the spice tolerance for that kind of challenge, so the restaurant also offers almost two dozen different flavors that cater to all spice levels, even if you can't handle the heat.
Location: Multiple branches including Motor City and Business Bay
Avg price for two: 170 AED
---
QD's Bar and Grill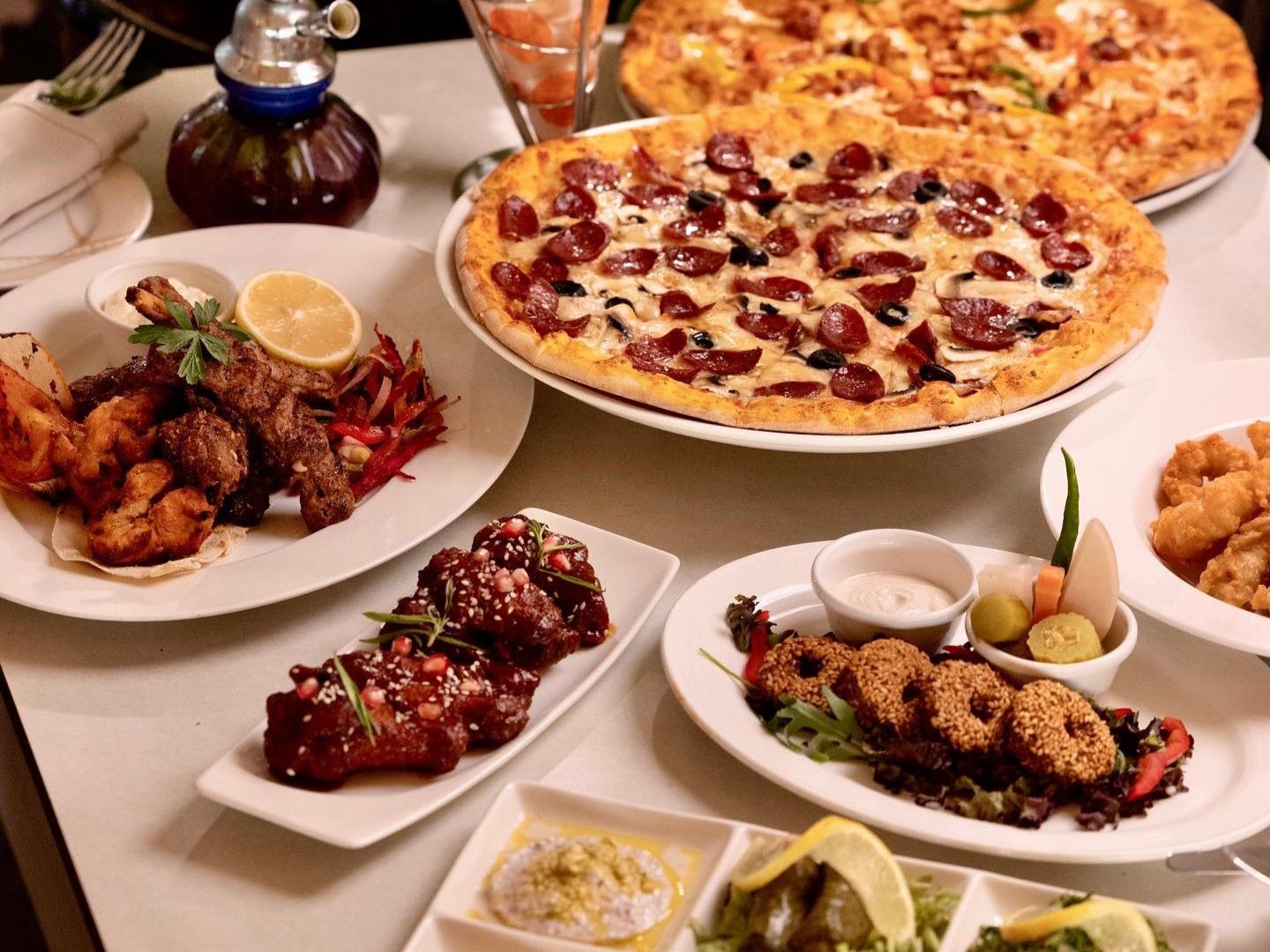 Though this restaurant doesn't solely serve wings, it makes the list. Offering a Middle Eastern take on the American dish, you can find some BBQ chicken wings among delicious grill platters, straight off the fire!
Location: Creek Resort
Avg price for two: 460 AED
---
The Meating Room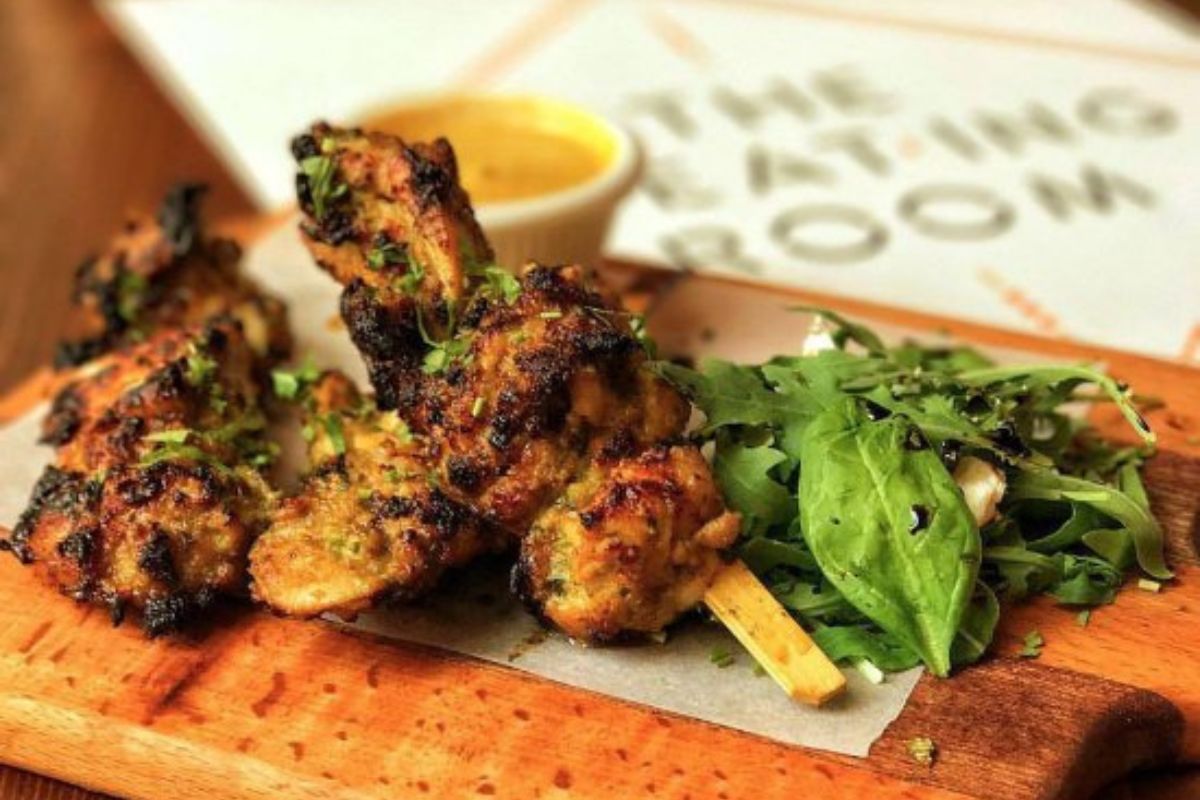 This cleverly named restaurant is perfect for anyone looking to try a variety of meat grills or, more specifically, chicken. Their chicken wings take the American concept and incorporate Indian and Arab flavors! Aside from the yummy wings, they are also known for their delicious lamb chops.
Location: Motor City
Avg price for two: 40 AED
---
Garden on 8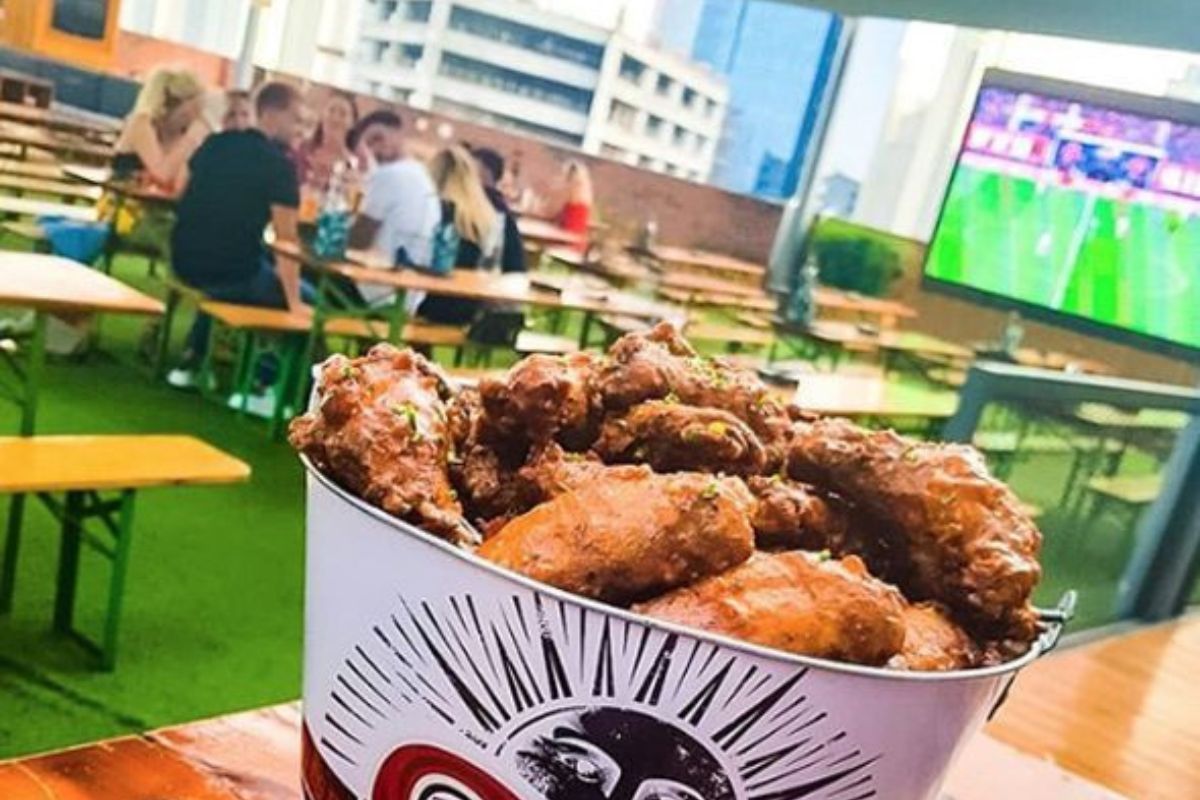 Number 8 on the list is…Garden on 8. The British rooftop bar all about simplicity. Like most on this list, Garden on 8 has screens all over the area, making sure you don't miss important sports matches while enjoying some delicious food. You can order up to a dozen wings and choose one of their three delicious seasonings!
Location: Media One Hotel
Avg price for two: 310 AED
Also Read: