Dubai has been making remarkable strides towards sustainability. Despite being a global hub of trade and tourism, the city has been at the forefront of implementing eco-friendly practices across various sectors. As part of its efforts to promote sustainability and lessen its impact on the environment, Dubai has implemented a number of eco-friendly practices such as investments in renewable energy, green building standards, waste management initiatives, water conservation measures, sustainable transportation programs, and environmental regulations.
One such eco-friendly practice in Dubai is the implementation of eco-friendly packaging techniques. Consumer preferences for sustainable packaging have undergone a significant shift as a result of rising environmental awareness. Businesses in Dubai are embracing eco-friendly packaging as a way to decrease waste, conserve resources, and improve their brand image as a result of this trend. From large corporations to local startups, numerous entities are actively investing in eco-conscious packaging solutions.
Are you a business owner or use disposable packaging frequently, it is time to switch to sustainable solutions if you have not done it already. Here are some of the most popular eco-friendly packaging brands you can consider.
Hotpack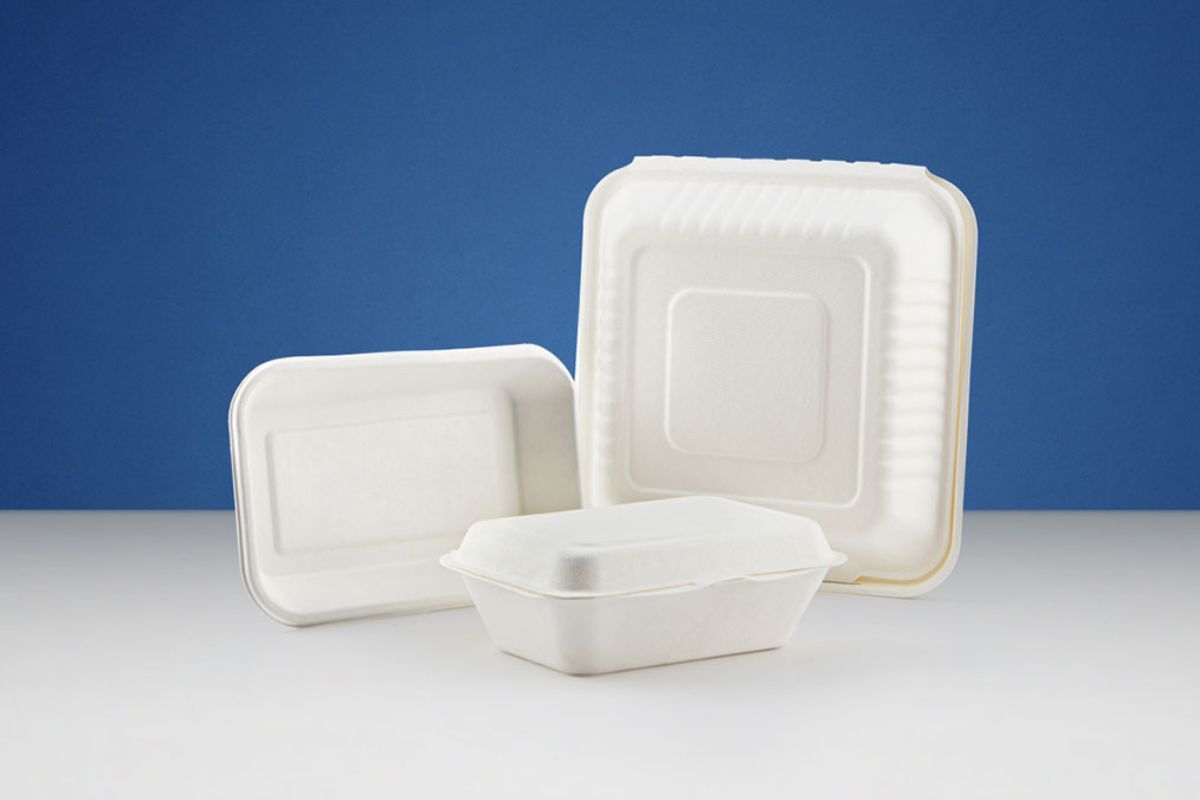 Hotpack is your one-stop shop for all your food packaging needs. Established in 1995, Hotpack has emerged as a leading provider of food packaging solutions. Hotpack has become the largest manufacturer in the region with 27 years of experience in providing a diverse range of packaging products made from paper, aluminum, and plastic. They sell a range of products including disposable cups, bowls, plates, trays, containers, plastic and paper tableware, food storage bags, cling films, baking merchandise, foam products, aluminum foils and containers, tissue, hygienic products, and biodegradable options. Hotpack's commitment to sustainability is evident through its production of eco-friendly and biodegradable disposable products. They deliver exceptional value by maintaining the highest quality standards while also ensuring affordable pricing. With sophisticated engineering, state-of-the-art machinery, and advanced warehouse management techniques, Hotpack ensures a seamless flow of goods to its global distributors. Check out their website to order from them.
Location: Dubai Investment Park 1, Jebel Ali
Contact:
Phone: +97148051888
Mail: contact@hotpackglobal.com
GreenGood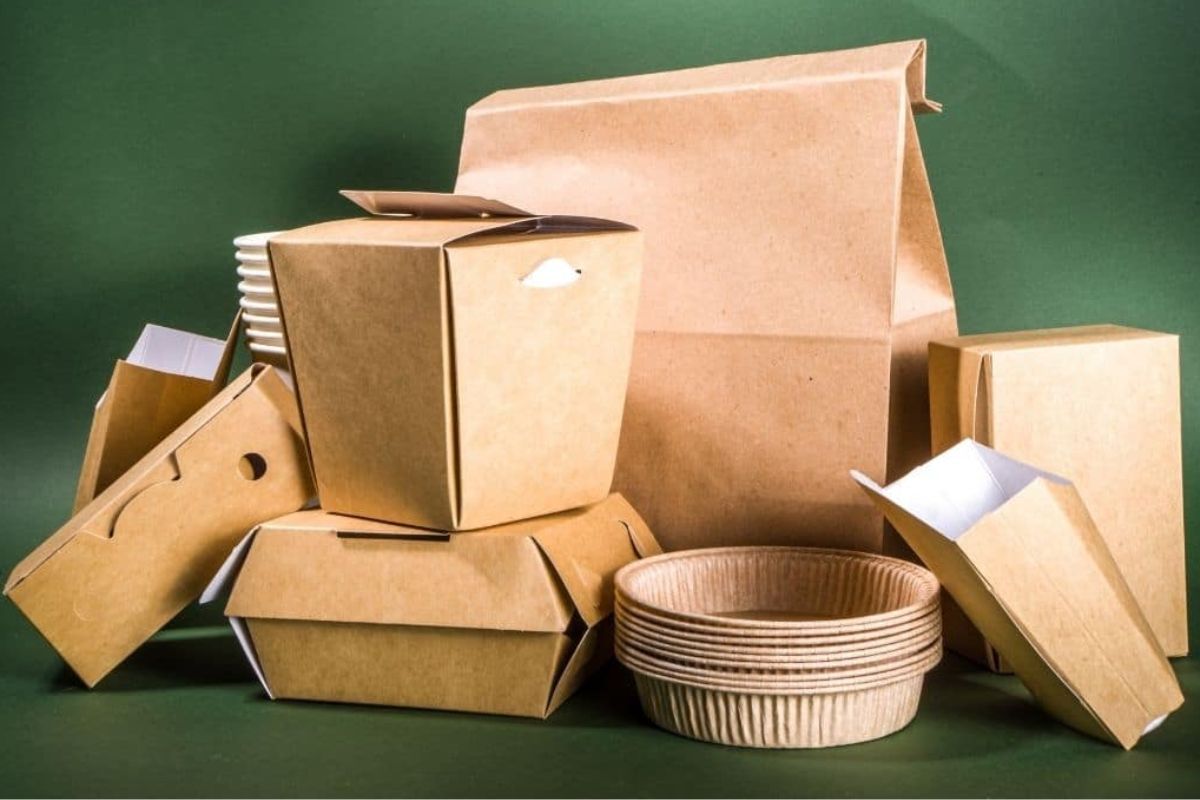 GreenGood is a leading provider of environmentally friendly disposable products and food waste composting solutions. They supply customized paper products to renowned fast-food restaurants, coffee concepts, hotels, and theme parks. They also source paper cups, takeaway boxes, pouches, bags, wraps, and bagasse products from China. They specialize in sustainable packaging for the rapidly growing take-away industry offering specialty packaging options that are eco-friendly. GreenGood's commitment to eco-friendly practices has garnered the support of eco-conscious customers. Visit their website to know more about their sustainable products.
Location: Jebel Ali Freezone
Contact:
Phone: +97148862336
Mail: info@greengood.ae
One Modern World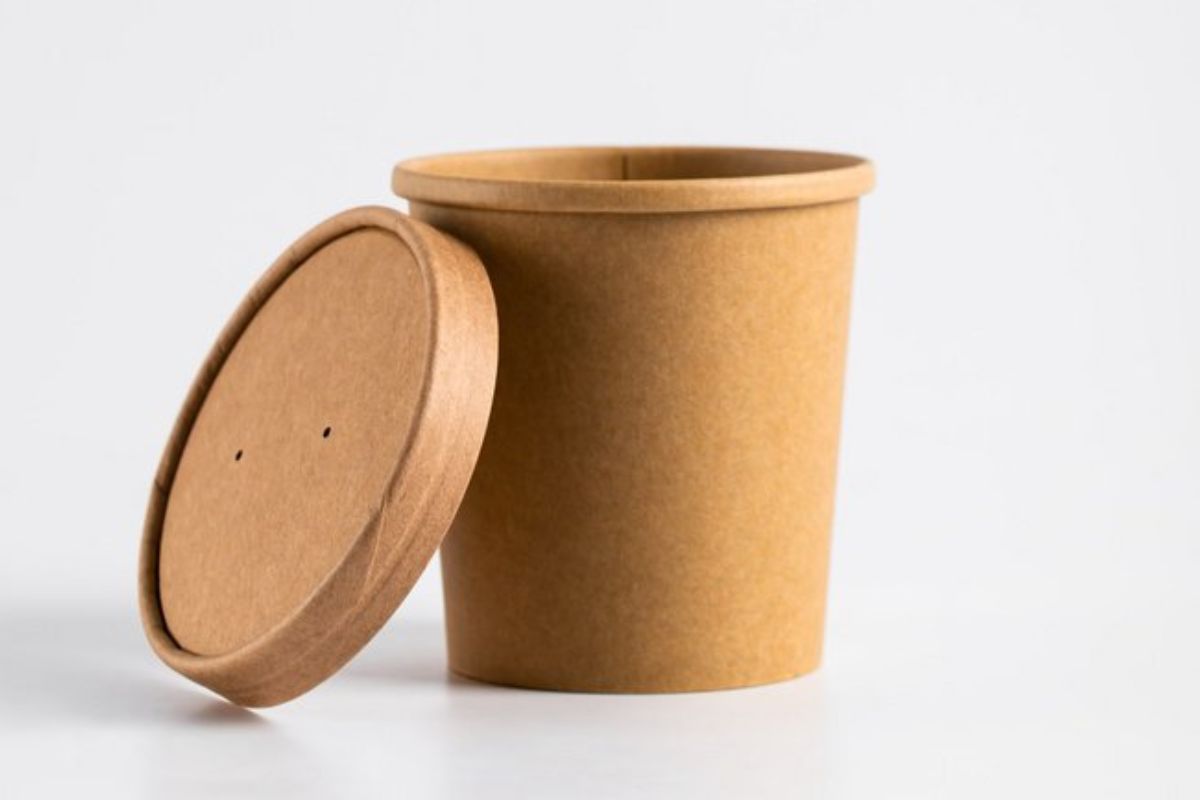 One Modern World is a packaging solutions company that sells premium green products and packaging. They have dedicated their services to enhancing corporate sustainability. Operating from Dubai, the company benefits from exceptional logistical connections across the region enabling it to collaborate with global suppliers. One Modern World offers a comprehensive product range that serves as an ideal solution for organizations seeking eco-friendly alternatives to single-use plastic items and other disposables throughout their supply chain. They cater to the needs of hotels, restaurants, health and fitness centers, schools and universities, and corporate offices. From paper bags, cups, and boxes to wooden spoons and grass straws, their products are of premium quality. They also sell reusable bottles, bags, and cups. Visit their website to learn more.
Location: The Oberoi Centre, Business Bay, Dubai
Contact:
Phone: +97142564455
Mail: info@onemodernworld.com
Green Mile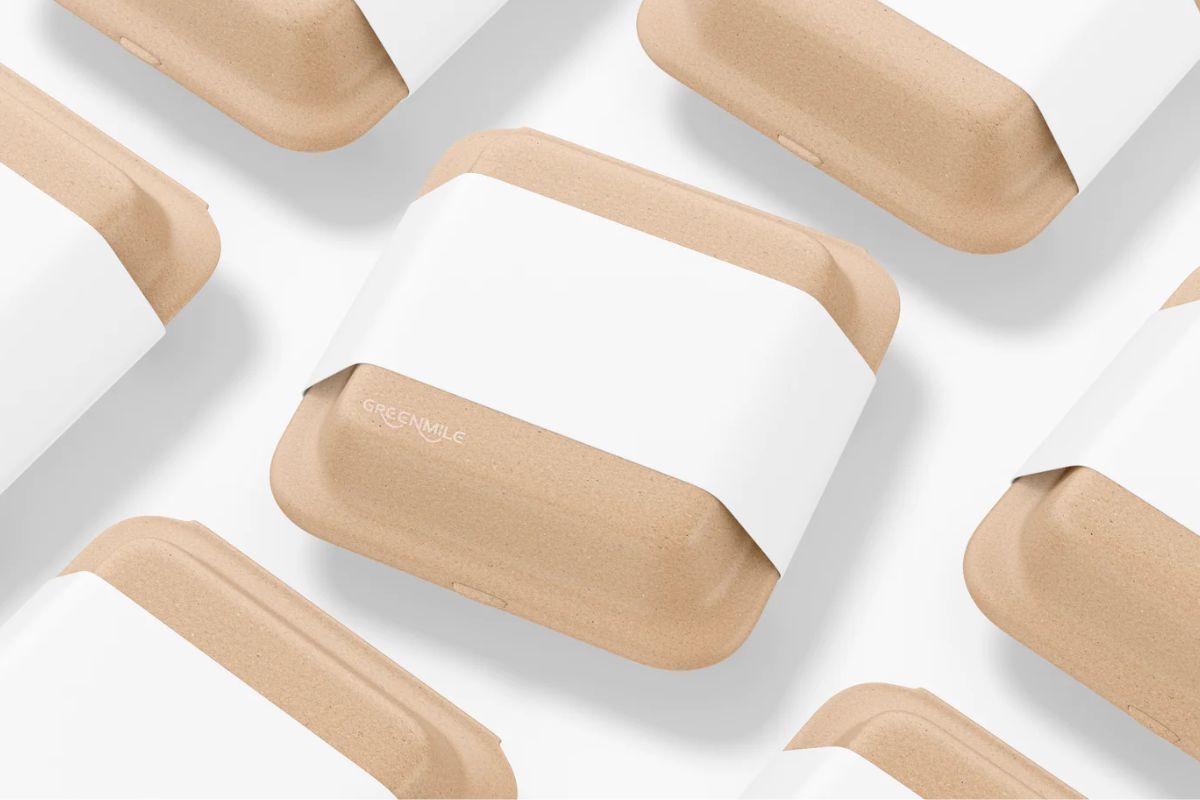 Green Mile is a prominent provider of green business solutions in the MENA region. They specialize in delivering comprehensive packaging solutions that exceed customer expectations. Their services encompass packaging consultation, creative design, mass production with a focus on superior quality, and efficient warehousing and logistics. Green Mile aids customers in enhancing sales and achieving success in their respective markets by unlocking the potential of brands and products. They sell a variety of eco-friendly products like paper bags, seal bags, food containers, plates, bowls, carry bags, paper straws, wooden cutleries, and takeaway boxes. Visit their website to know more about their sustainable mission.
Location: DDP, Dubai Silicon Oasis, Industrial Area, Dubai
Contact:
Phone: +971506079339
Mail: info@greenmilemena.com
EcoPack Goods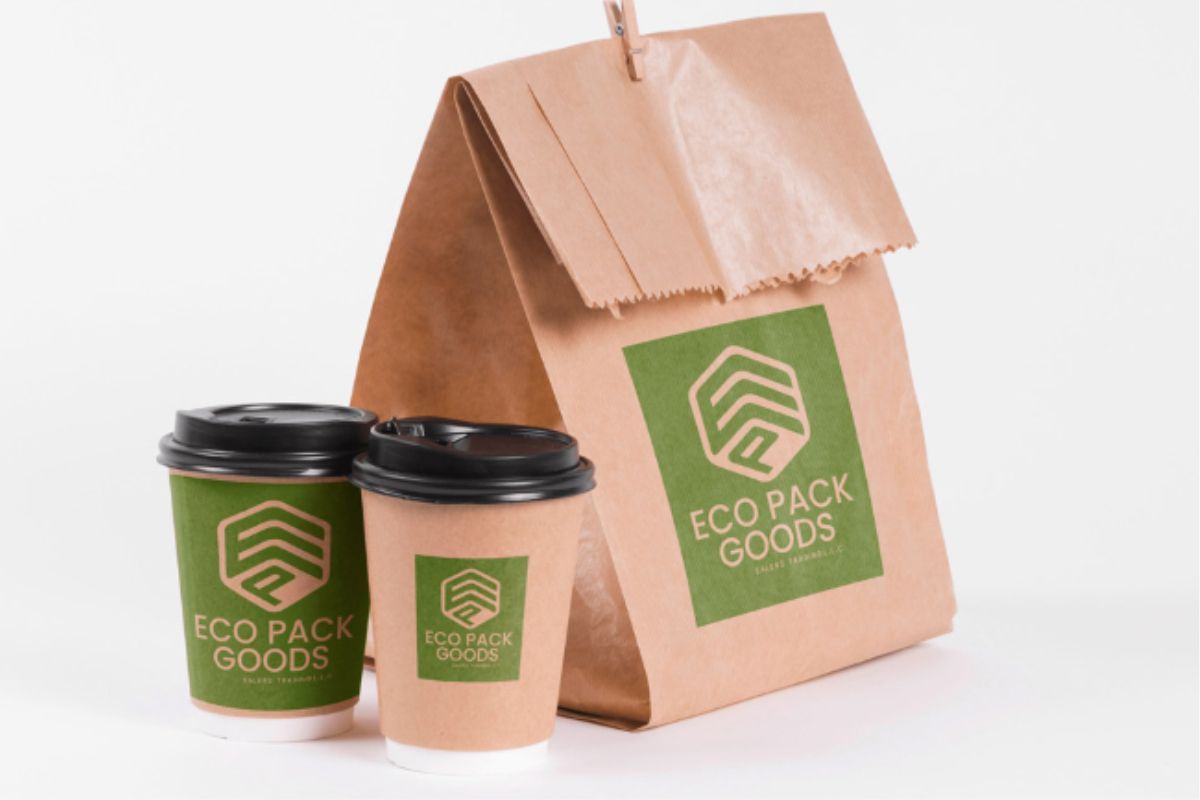 EcoPack Goods is a renowned distributor of packaging solutions in the region. They are popular for supplying high-quality, eco-friendly food packaging materials and other packaging products. EcoPack Goods continuously develops its materials and technology to meet customer demands and stay at the forefront of packaging innovation. Their diverse range of food packaging options offers customers the flexibility to choose containers that suit their specific food, customer, and budget requirements. Their products include disposable paper cups, food storage bags, plastic plates, trays, clear containers, microwave-safe containers, cling film, baking products, foam products, aluminum products, paper products, tissues, and hygiene products. Check out their website to see the diverse range of disposable products they have.
Location: Blue Bay Tower, Marasi Dr, Business Bay, Dubai
Contact:
Phone: +971544549090
Mail: info@ecopackllc.ae
Sineo Packaging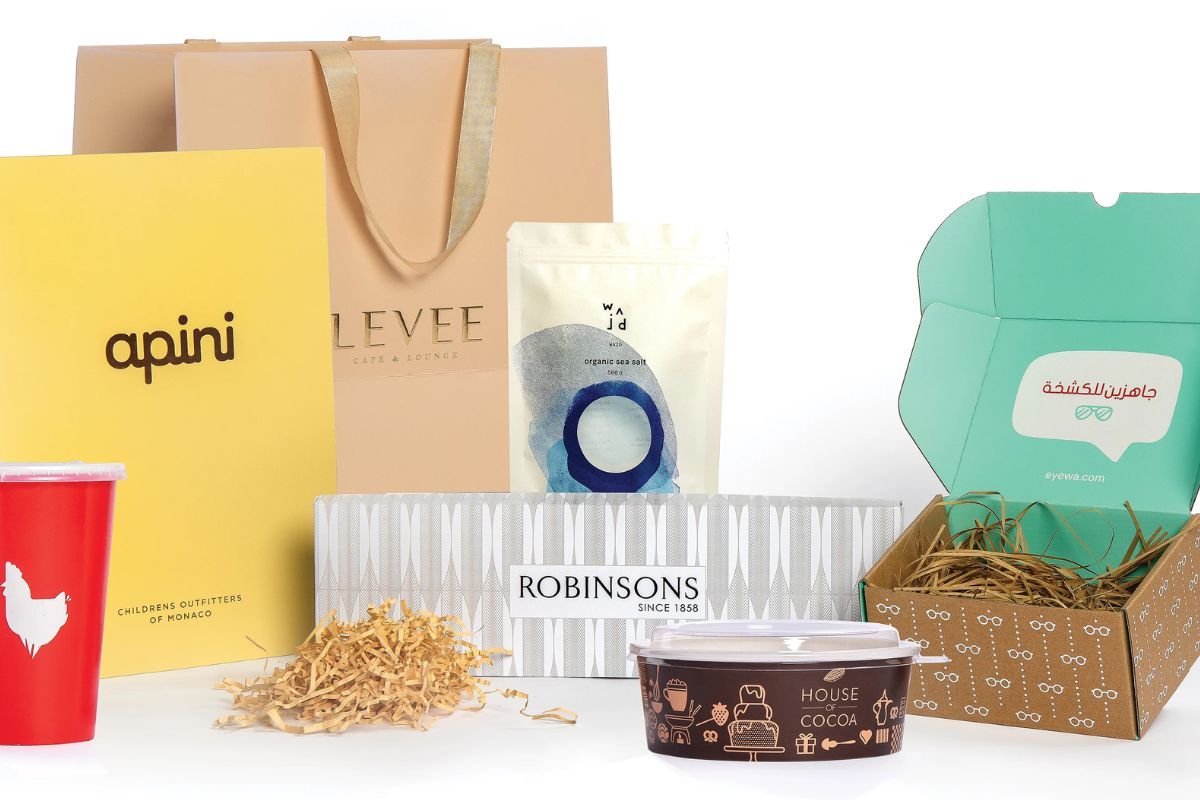 Sineo Packaging is a company that provides sustainable and innovative packaging solutions in the region. Sineo Packaging was established with a mission to offer the most sustainable, affordable, and top-quality disposable packaging solutions available. The company places a strong emphasis on environmental friendliness and actively seeks out the best biodegradable and compostable materials for its products. Sineo Packaging provides a variety of customizable solutions to help organizations choose the perfect size, material, printing, and finish for their particular requirements. Retail bags, clamshell containers, cold cups, cutleries, wrap papers, food cones, and coffee cups are some of their popular products. Visit their website to know about their product range in detail.
Location: The Onyx Tower, Dubai
Contact:
Mail: contact@sineopackaging.com
Ecoway Global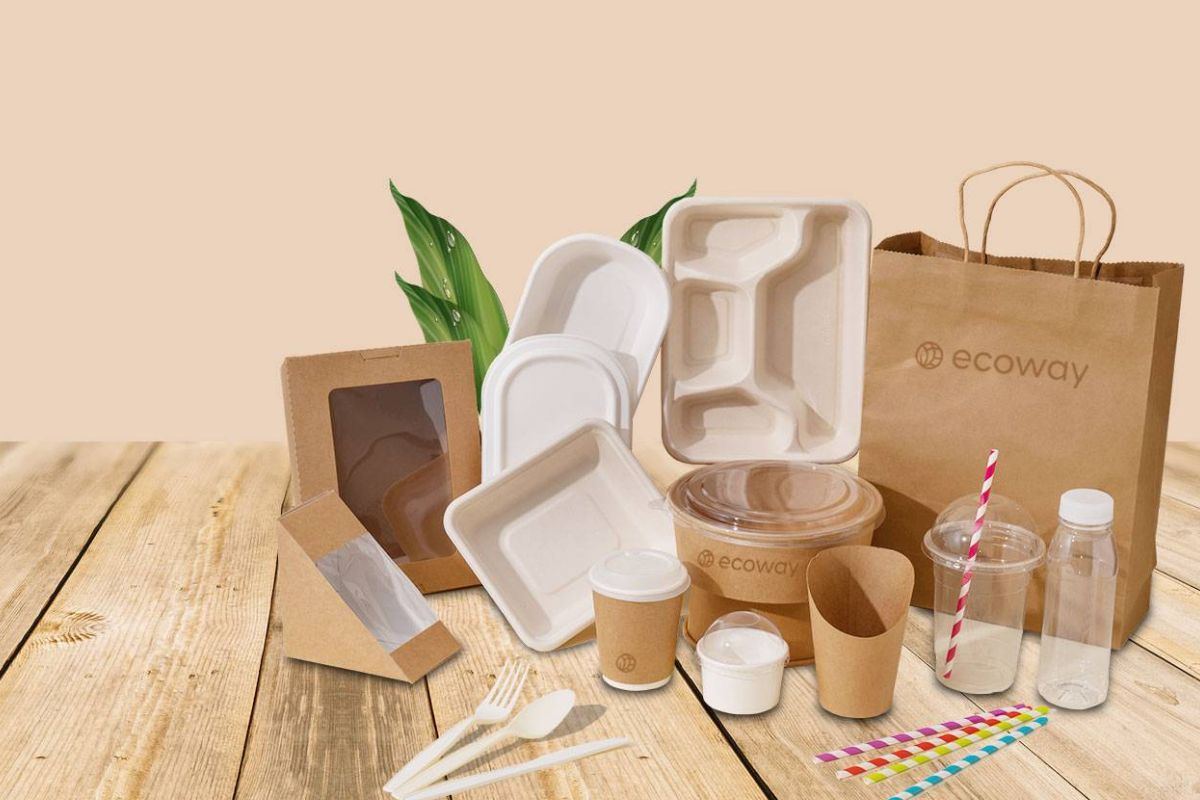 Ecoway Global is a pioneering sustainable food packaging company in Dubai. They are committed to mitigating the environmental impact of climate change. Ecoway takes the lead in developing a sustainable, circular economy by providing organic and biodegradable substitutes for traditional plastic packaging. Their products are designed to biodegrade and compost naturally, breaking down into nutrients that enrich the soil when provided with the appropriate conditions. Their products are cassava-based, kraft paper-based, bagasse-based, and cornstarch-based. Burger boxes, round plates, trays, food containers, soup tubs, bowls, and carry bags are some of the products you can buy from them. Check out their website to know more about them.
Location: Park Place Tower, Sheikh Zayed Rd, Dubai
Contact:
Phone: +97143250401
Mail: info@goecoway.com
Also read: