Dubai is a haven for foodies where delectable and mouth-watering foods from different parts of the world can be found at every nook and corner of the city. You can find everything here, from unique cafes to high-end fine dining restaurants. Even after having a vast variety of food options, a common favorite of many foodies is the delicious fried chicken that is just Finger Lickin Good! Crunchy, crispy, spicy, golden fried chicken that is as delicious, juicy, and tender from the inside as it is from the out. A food so yummy it will make your stomach and heart go mhmmm…
This mouthwatering dish is a favorite of many whether it is a classic piece of golden fried chicken, or a flavorful piece of juicy and crunchy chicken placed in a bun – no what everybody has a soft spot for crispy fried chicken.
Are you drooling already and craving for a piece of this heavenly goodness? Fret not because here's a list of the top spots to eat some deliciously cooked and perfectly fried chicken in Dubai.
1. KFC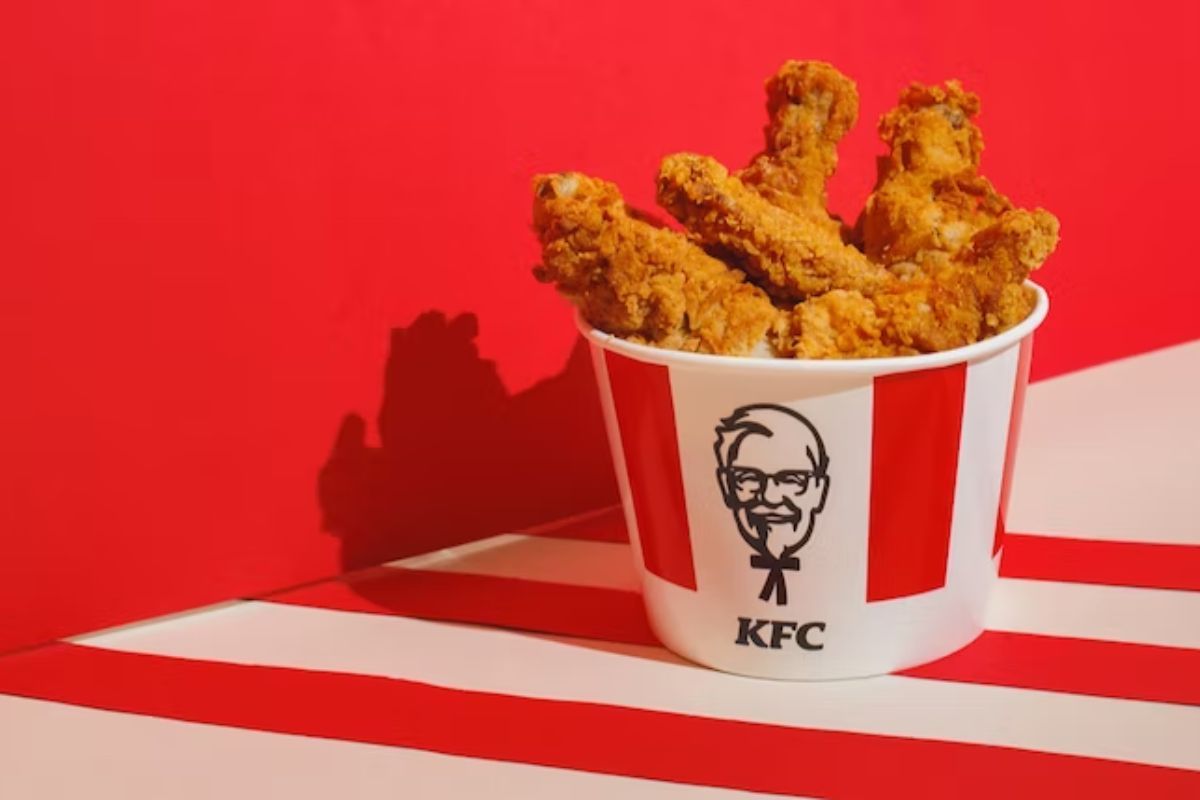 Kentucky Fried Chicken, also known as KFC, is the world's most well-known fried chicken restaurant. When you hear the words "fried chicken," the first thing that comes to mind. Its crunchy chicken is simple yet delicious, and it has reigned supreme in the hearts of foodies for decades. Fried chicken comes in a variety of forms, including chicken strips, chicken popcorn, twisters, and even the legendary Zinger Burger. Must try items - Smokin' Cheesy Combo, Super Dinner Meal, Hot Lime Wings, Strips & Dips Feast, Twister Box, Box Master, Dinner Crispy Strips, Twister Charger, Mighty Zinger, Dynamite Burger, Spicy Fries and more.
Location: Multiple locations including Deira City Centre, BurJuman, Karama, Qusais, Dubai Mall and more
Timings: 10:00 am - 12:00 am
Price: AED 60 for 2
2. Al Baik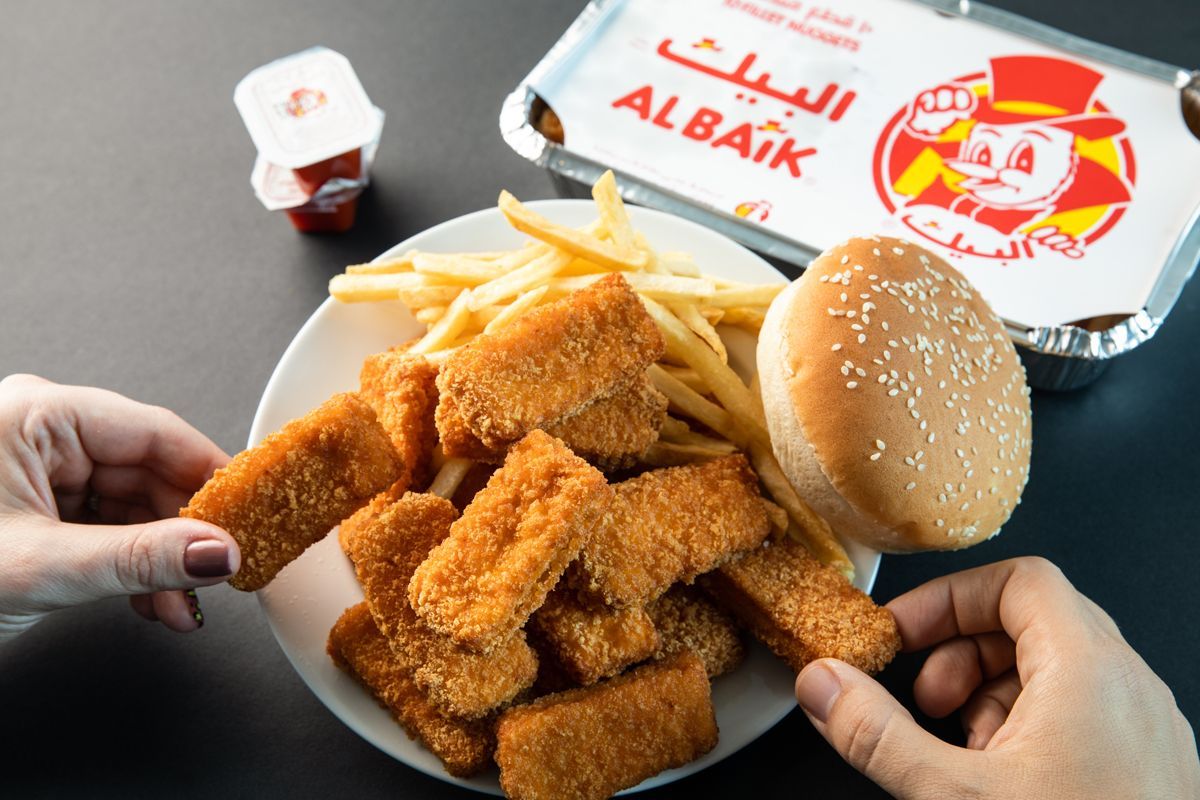 Al Baik is known as 'the leader of fried chicken' in Saudi Arabia and rightfully so. In 2021 it opened its first branch in UAE at Dubai Mall which saw a massive success with people waiting in long queues to try out this popular Saudi eatery at an affordable price. The menu at this fried chicken paradise is extensive, but the most popular and fastest selling item is its delicious chicken nuggets with fries and the iconic garlic sauce. There's something for everyone here, including vegetarian and seafood options. If you don't want to stand in long lines to taste this delectable goodness, you can place your order for delivery through the Talabat app. Must try items from the menu – Al Baik Shawarma, Al Baik Chicken Meal(broasted), Falafel Nuggets and Falafel sandwich.
Location: The Dubai Mall | Mall of the Emirates
Timing: 09:00 am – 12:00 am
Price: AED 55 for 2
3. Texas Chicken
Texas Chicken is an American fast-food restaurant in Dubai that serves some of the best fried chicken in the city. Hand-battered chicken is used in their recipes, which makes a significant difference. You can get everything from chicken bites to full-fledged fried chicken meals. There are over a dozen Texas Chicken locations in Dubai, so it's easy to find! Must Try items – Mexicana Burger, Crunchy Chicken, Mega Spicy Box, Chicken Crunch, Mexicana Wrap, Chicken pieces/ Tenders, Honey-butter biscuits, Chicken strips and more.
Location:  Multiple locations including Burjuman, Qusais, Dubai Mall
Timings: 10:00 am – 12:00 am
Price: AED 75 for 2
4. Jollibee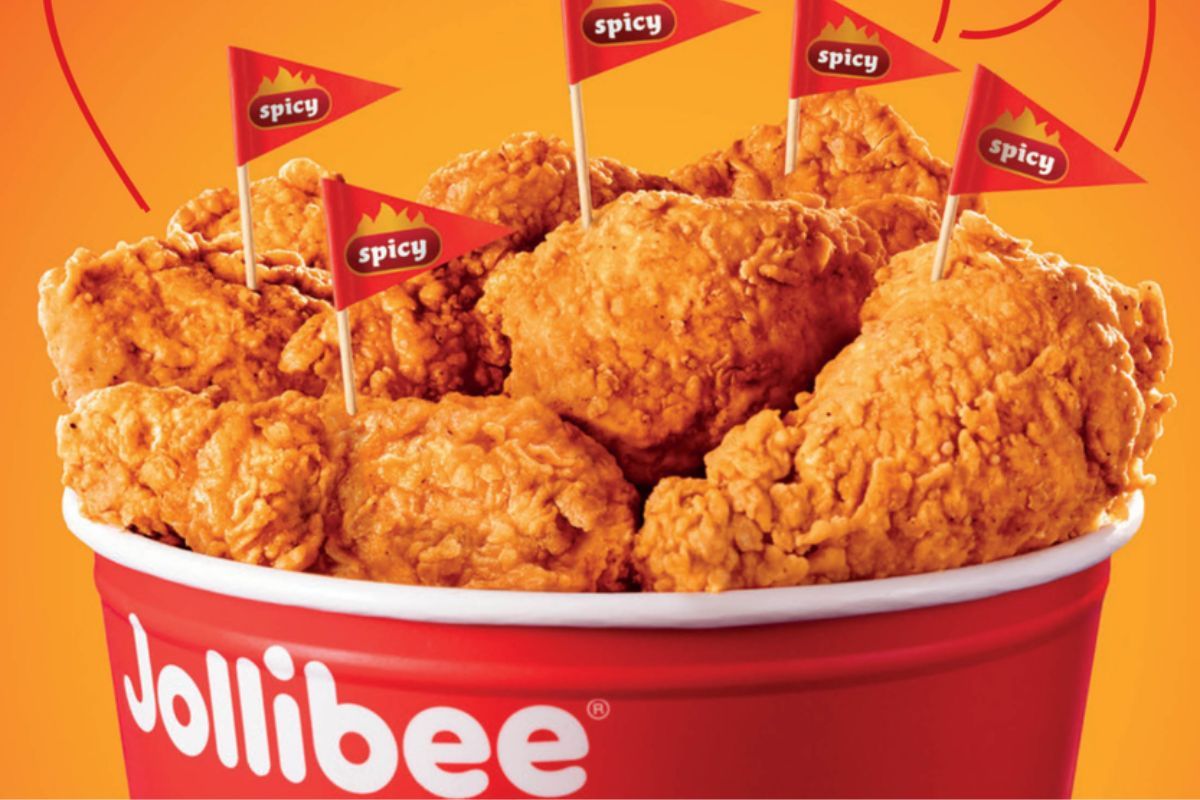 Jollibee is a popular fast-food restaurant in Dubai, with over 1,200 locations worldwide. It is well-known for its fried chicken, which is prepared using a special recipe and tastes distinct from other fried chicken joints in Dubai. But it's not just the taste of Jollibee that makes it unique; it's also the happy mascot that symbolizes how you'll feel after devouring a bucket of Jollibee chicken. Jollibee is a favorite among fried chicken fans and one of the top Filipino restaurants in Dubai, with eight locations throughout the emirate. So, if you're looking for a fun and delicious dining experience, Jollibee is the place to go! Must try items – Chicken Joy, Jollibee Chicken Sandwich, Chicken Strips, Burger Steak, Chicken Joy with Spaghetti, Spicy Chicken Sandwich and more.
Location: Multiple locations including Deira City Centre, Dubai Mall, Mall of the Emirates
Timings:  Mon – 08: 00 am – 12:00 am Tues – 09:00 am –01:00 am| Wed- Sun 09:00 am – 12:00 am
Price: AED 65 for 2
5. Popeyes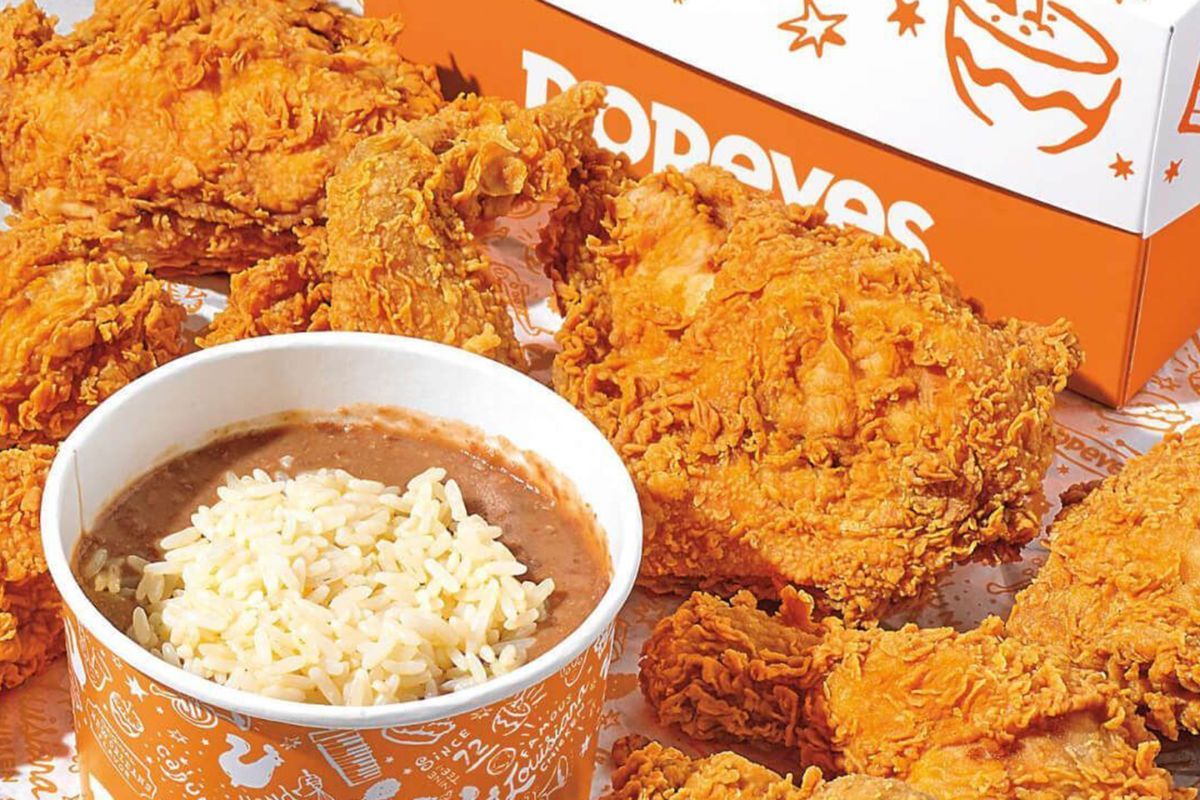 Popeyes is a fried chicken lover's paradise in the United States, and it is now the world's leading fast-food chain and one of the most popular fried chicken restaurants in Dubai. Its spicy chicken flavors have distinguished its fried chicken from that of other restaurants. In Dubai, there are currently 14 Popeyes locations. So hurry up and get those crispy tenders! Must try items – Crisper Wrap, Chicken Supreme, Spicy Cajun, Crunch Box, Boneless Bites, Tenders Box, Cajun Fries, Chicken Popcorn and more.
Location: Multiple locations including Muhaisnah, Reef Mall, Academy City
Timings: 10:00 am - 11:00 pm
Price: AED 70 for 2
6. SFC Plus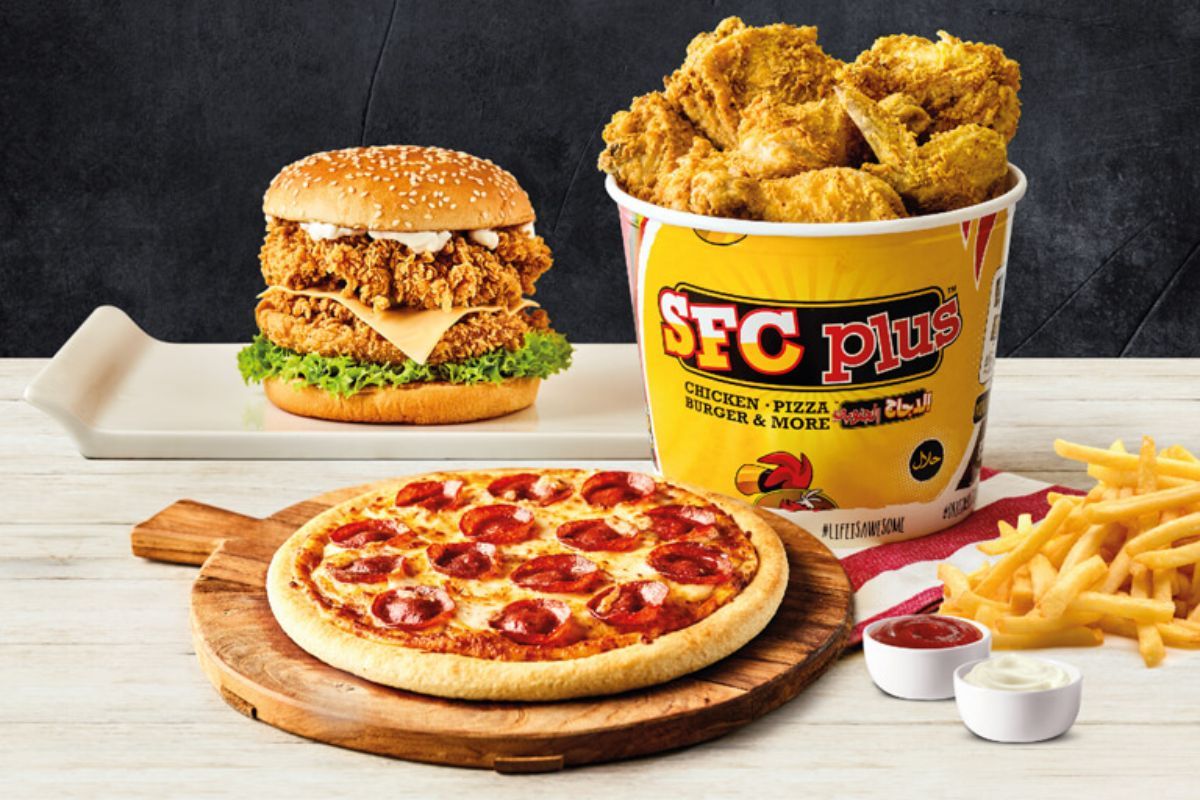 SFC Plus, also known as Southern Fried Chicken, is a British restaurant chain with over 700 locations in 79 countries. It is one of Dubai's most reasonably priced fried chicken joints! Its classic broasted chicken has made a name for itself by putting a unique spin on the traditional deep-fried chicken. Chicken with crispy skin is flavorful and filling. Aside from fried chicken, other menu items such as pizza and burgers are also available. Must try items – Mighty Box, Twister Box, Super Dinner Box, Wrap Max BBQ, Alfredo Chicken Tawook, Mighty Grande Burger, Crispy Chicken Burger, Chicken Popcorn, Mozzarella sticks, onion rings and more.
Location: Qusais
Timings: 11:00 am - 12:00 am
Price: AED 65 for 2
7. Jailbird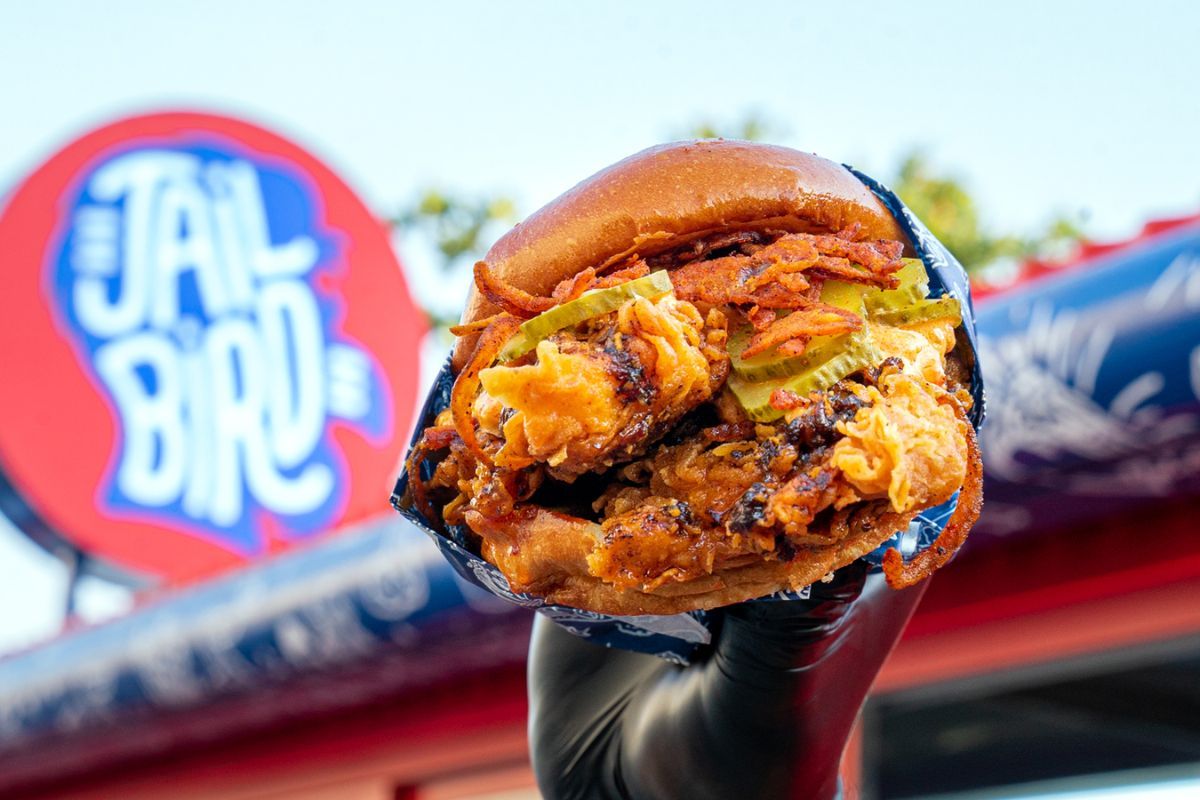 Jailbird is famous for its delicious fried chicken that will satisfy all of your cravings. It has a high rating for the best fried chicken in Dubai, so you know the quality and taste is going to be top-notch. The chicken is juicy and crispy, and the fries are the ideal side dish. The best part of the meal, however, are the dipping sauces, which are so good that you'll be left licking your fingers you're done eating. Their Nashville-style chicken burgers are dreamy, dripping with cheese and bursting with flavor. So, if you're craving for some comfort food, make your way to Jailbird and treat yourself to a delicious meal. Must try items – Nashville Style Burger, Korean BBQ Burger, Big Bang Burger, Flamin Waffles, Tenders, Little birds, Crunchy Tender fries, Sando Melt and more.
Location: Multiple locations including Jumeirah, Mirdif, Al Safa
Timings: 11:00 am – 11:00 pm
Price: AED 70 for 2
8. Dave's Hot Chicken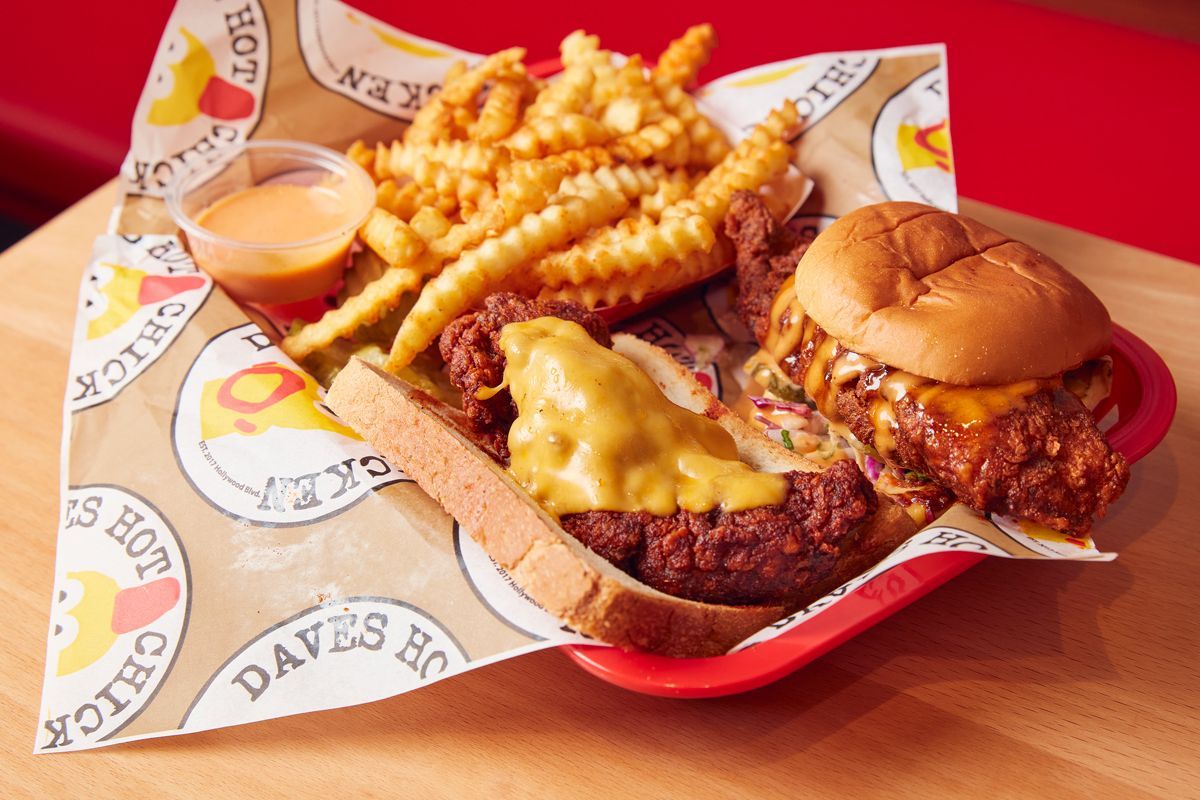 Dave's Hot Chicken is a popular American restaurant known for its secret recipe that produces extremely delicious fried chicken. So much so that it got Drake and Samuel L. Jackson as investors!  Dave's Hot Chicken recently opened two locations in Dubai, and foodies are completely smitten. You'll find a wide variety of delicious fried chicken here. No Spice, Lite Mild, Mild, Medium, Hot, Extra Hot, and Reaper are the seven levels to choose from. The latter even requires you to sign a waiver, honoring the HOT in the restaurant's name. The only sauce is a small pot of honey, which is the perfect complement to fried chicken. You can't go wrong with this restaurant for authentic fried chicken and a spice level like no other!
Location: JBR and Motor City
Timings: 11:00 am – 12:00 am
Price: AED 140 for 2
Also Read: