Whether you're a bookworm looking for a quiet corner in a library or a literature enthusiast seeking a cozy café, Dubai offers a variety of spots that cater to all your reading needs. Libraries in Dubai are not limited to only the dedicated spaces specified for them; they have also reached cafes, beaches, art galleries, and museums too! Let's explore the best spots to indulge in your love for books in Dubai, from well-stocked libraries to trendy cafes.
Library

Al Mankhool Library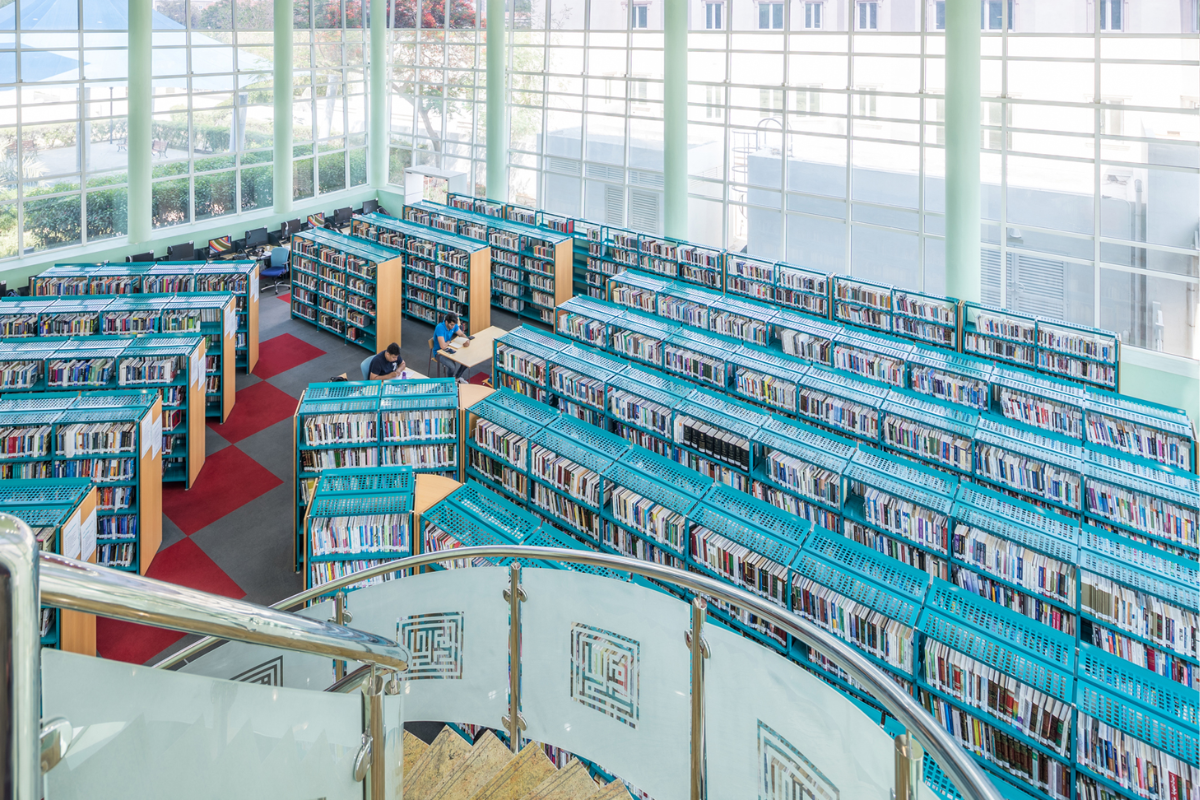 Al Mankhool Library is one of the eight most important Dubai public library branches. It is considered one of the most important libraries in the emirate, extending over an area of 3,750 square meters. They have a selection of over 35,000 books, the most important local and international scientific references, magazines, and newspapers in Arabic and English. Whether you prefer fiction, non-fiction, or academic texts, you'll find them here. The tranquil atmosphere and spacious reading areas make it an ideal spot to immerse yourself in a book.
Sunday - Thursday, 8:00 am to 8:00 pm | Friday 8:00 am to 12:00 pm | Saturday closed
📍 Al Mankhool
Al Twar Library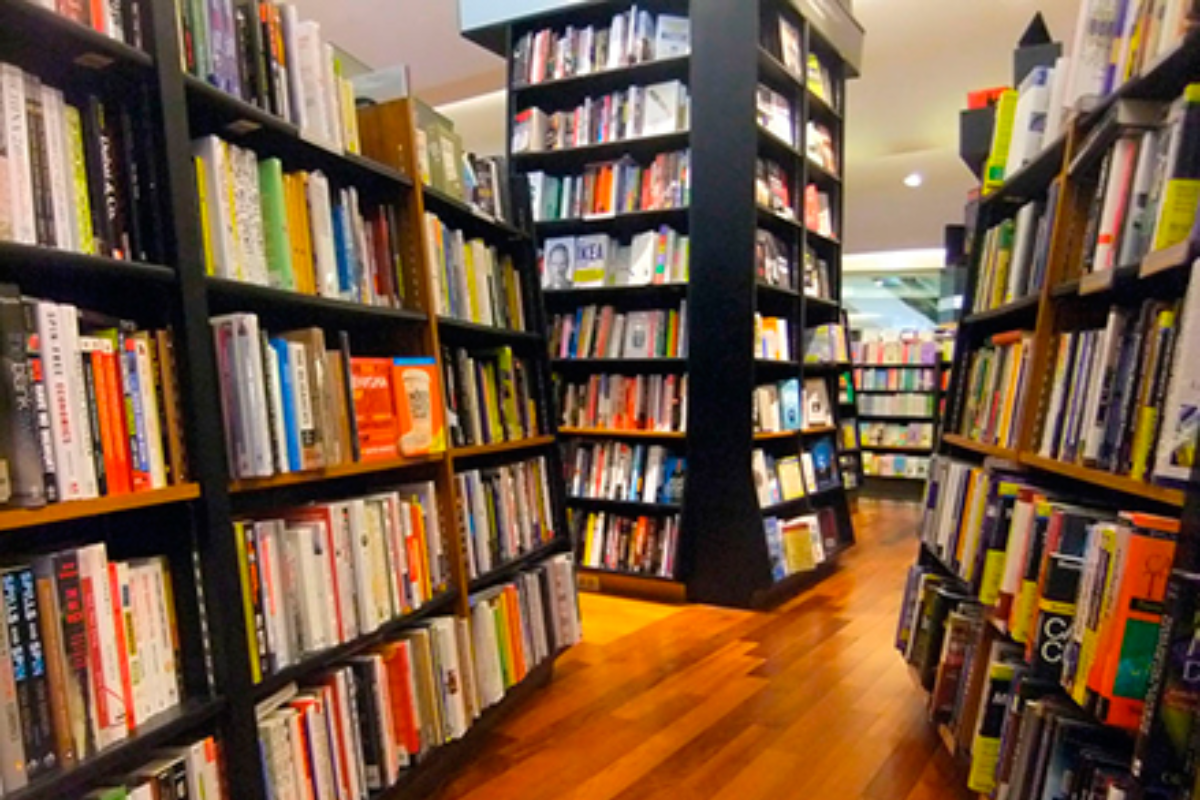 Avid readers will be in good hands at Al Twar Library with a whopping 68,033 titles to choose from and a brilliant kid's section with a range of books, activities, and exciting annual events. Visitors and members have access to over 68,000 books on a wide range of topics and stories. They often host community readings and book events. Want to soak up the pleasant winter weather while reading? Head out to the garden area, grab a snack, and page through your favourite novel.
Sunday - Thursday, 8:00 am to 8:00 pm | Friday 8:00 am to 12:00 pm | Saturday closed
📍 Al Twar 1
Mohammed Bin Rashid Public Library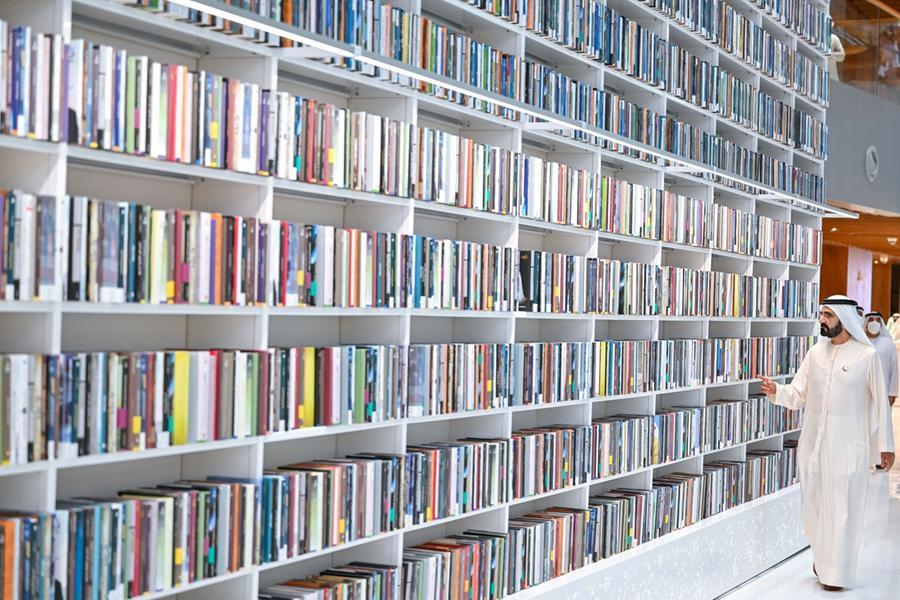 Coming in the shape of an open book, the Mohammed Bin Rashid Public Library is a star attraction in the Al Jaddaf area. Consisting of seven floors and covering a floor area of 54,000 sq. m., this library is presently enjoying the glamour of being the largest library in Dubai. Each floor of this place is designed to depict a particular theme. With a collection of about 4.5 million printed books, 2 million e-books, and more than 1 million audiobooks, the Mohammed Bin Rashid Public Library is made to win the hearts of every book lover.
Monday - Thursday & Saturday, 9:00 am to 9:00 pm | Friday 9:00 am to 2:00 pm | Sunday closed
📍 Al Jaddaf, Opposite Dubai Festival City
Also Read - Mohammed Bin Rashid Library joins Dubai Culture to promote city's cultural scene
Al Safa Art & Design Library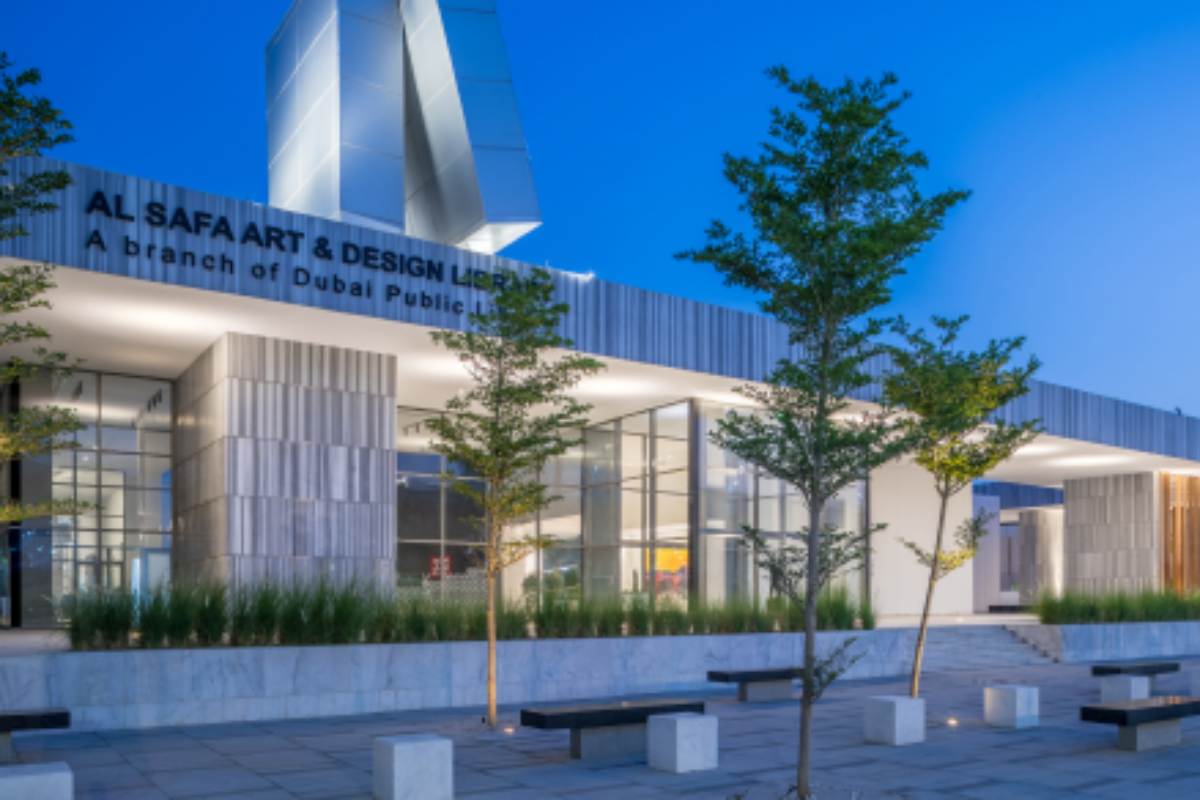 For those with an artistic flair or an interest in design, the Al Safa Art & Design Library offers an inspiring space. This library specializes in art, design, and architecture-related literature. This uniquely designed space has a serene indoor area with spacious tables and chairs and large glass windows overlooking the lush park, creating an environment that is conducive to both focused reading and creative thinking. Whether you're an aspiring artist, an architecture enthusiast, or simply someone seeking a serene reading environment, this library caters to your needs.
Sunday - Thursday, 8:00 am to 8:00 pm | Friday 8:00 am to 12:00 pm | Saturday Closed
📍 Al Wasl Road, Jumeirah 3
The Old Library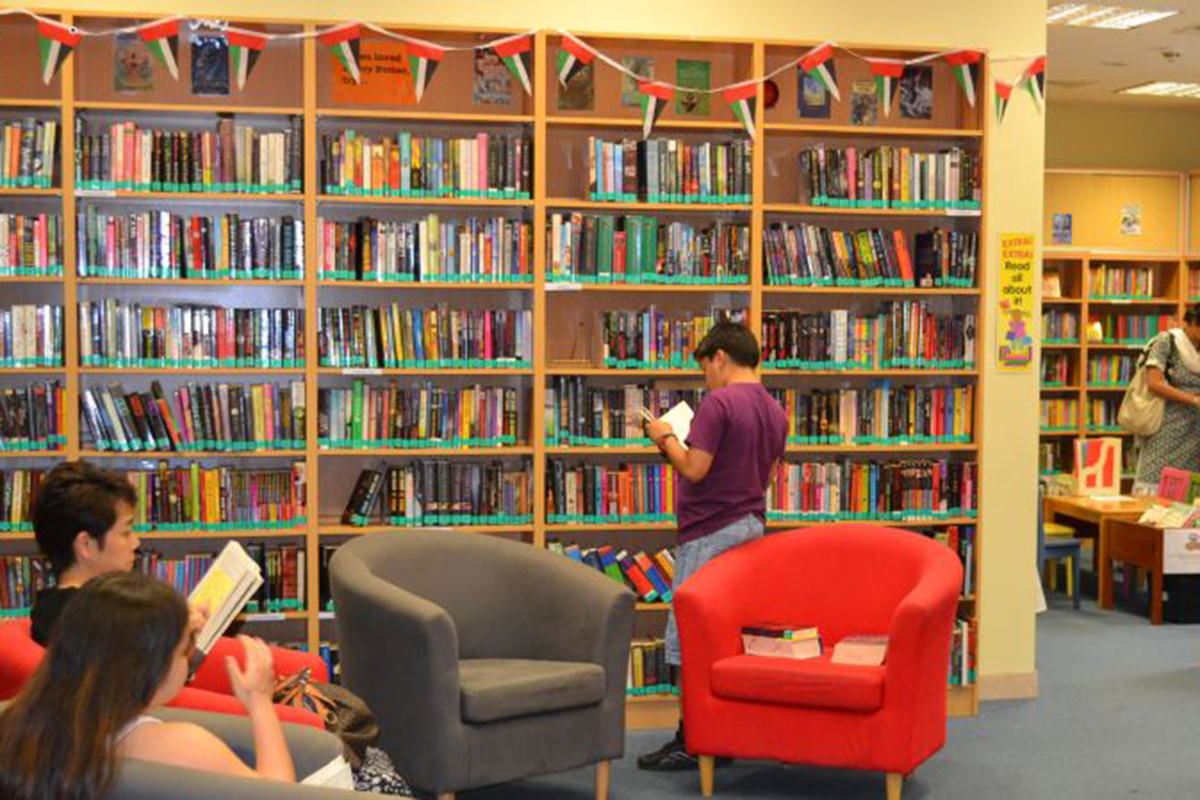 A hidden gem for book lovers located in the Dubai International Financial Centre (DIFC) is The Old Library. This is the oldest English language library in Dubai, catering to the needs of the English-speaking expatriate community. This charming space combines the elegance of a traditional library with modern amenities. You can immerse yourself in a sea of books while sipping on a cup of coffee. It's the perfect place to escape the hustle and bustle of the city and dive into your favourite novel.
Monday - Saturday, 10:00 am to 6:00 pm | Sunday 12:00 pm to 4:00 pm
📍 Building 7, Gold and Diamond Park
Book Cafes

Spill the Bean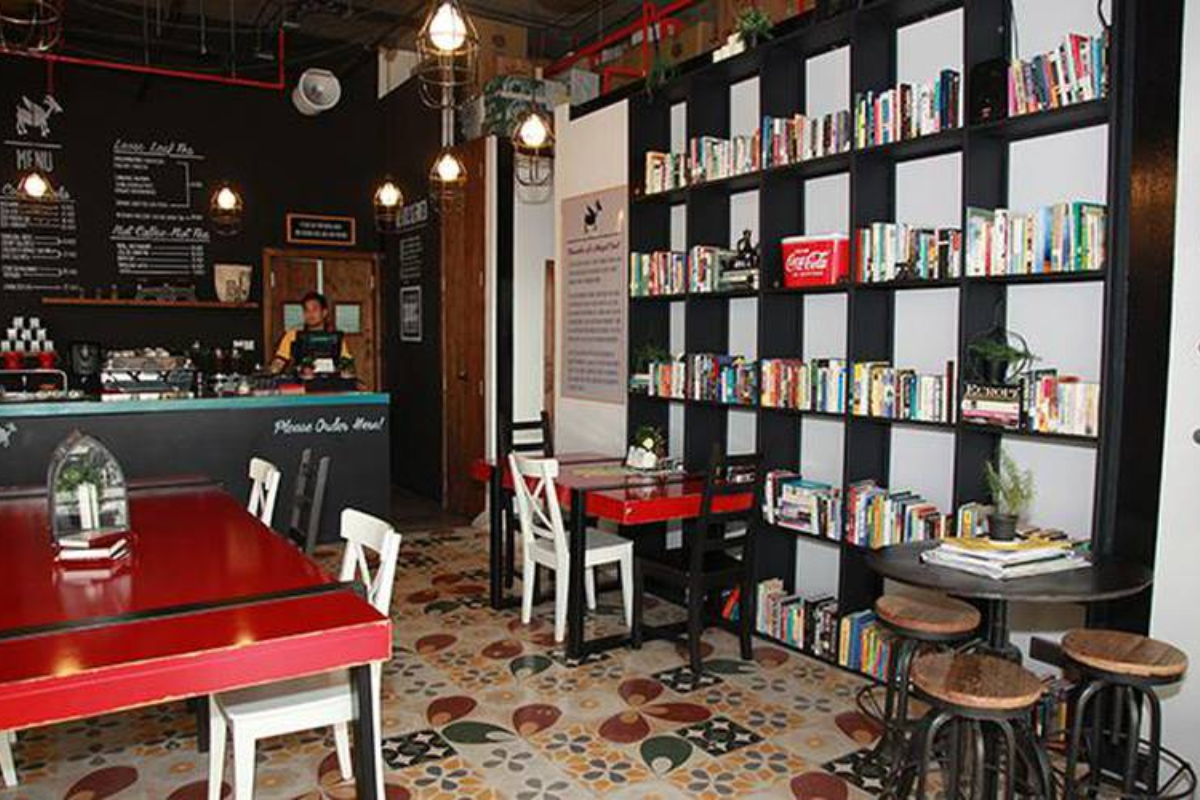 Spill the Bean has all the quintessential features of a library cafe in Dubai, from free Wi-Fi connectivity and cozy décor to gleaming floor-to-ceiling windows, comfortable seating, and books. A work-friendly cafe in Dubai, Spill the Bean is also famous for its deliciously distinct coffee blends. This library cafe has even set up a book exchange system wherein one can get new books in exchange for any other book they have or donate books. Their effort to establish work-friendly cafes in Dubai drew hundreds of bibliophiles who were in search of a peaceful place to read. Every visit is made worthwhile by the bonus of receiving a free cup of coffee when you contribute a book to the library café.
Everyday, 7:00 am to 8:00 pm
📍 The Sustainable City, near Al Madina Al Mustadama Masjid
Maison Assouline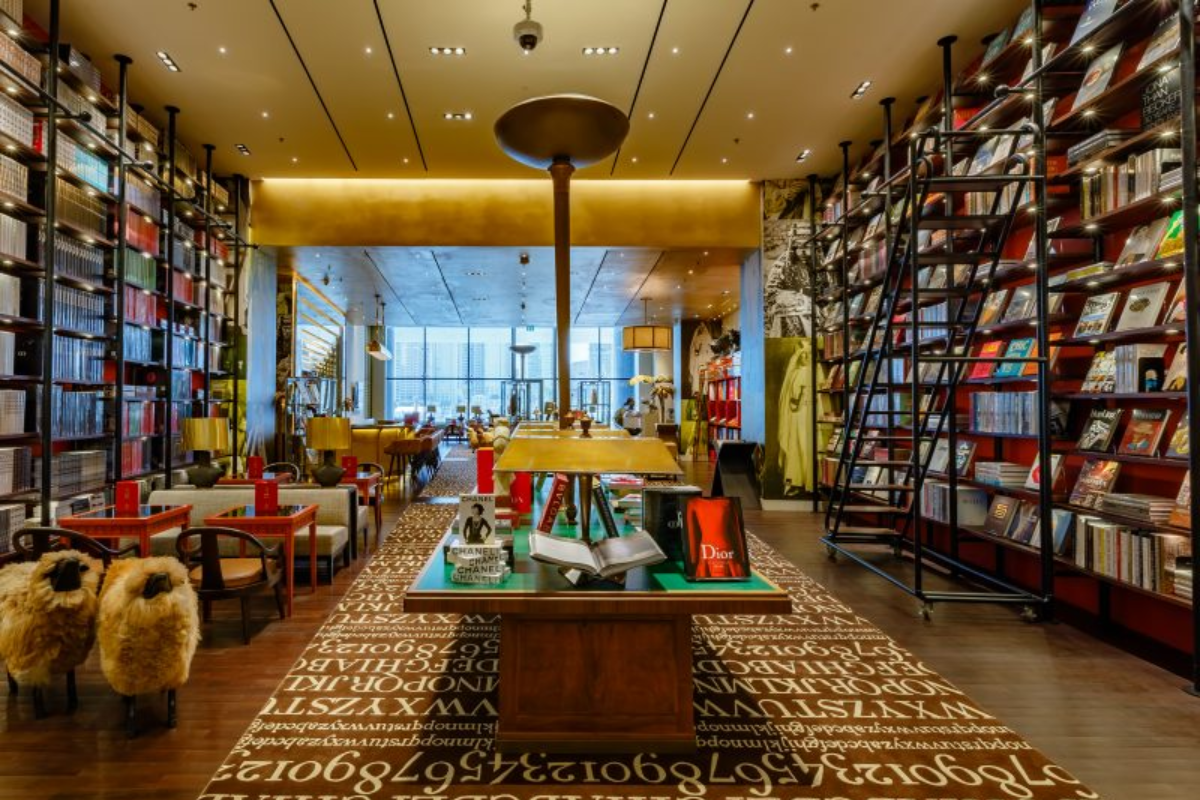 Glossy coffee-table tomes encased in floor-to-ceiling bookshelves are what you'll find at Maison Assouline, a new addition to The Dubai Mall's Fashion Avenue – though its reputation preceded it. This luxury culture concept store is designed to create new memories of experiences that go far beyond just books. With a bar, restaurant, and terrace overlooking the Dubai Fountain, the glamorous, retro-inspired surroundings are sure to stimulate the eyes, as well as the minds, of bibliophiles who like the finer things in life.
Everyday, 11:30 am to 11:30 pm
📍 Fashion Avenue, The Dubai Mall
A4 Space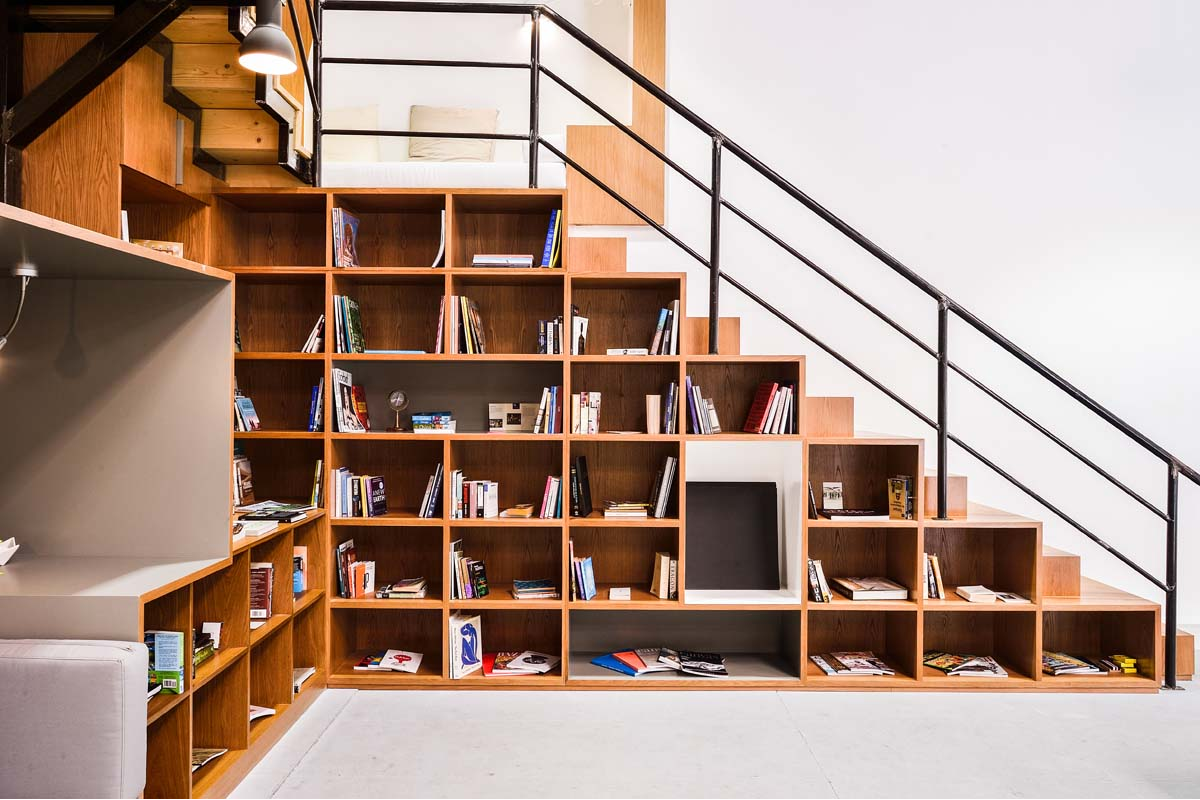 Talk about a contemporary space that offers the best of both worlds — healthy food, including vegan options, and a quiet place in Dubai to read and work. A4 Space is popular among young adults who appreciate the finer things in life. The cafe sports a modern design with thoughtfully created seating arrangements that range from eclectic floor cushions to rustic communal tables. So even if the tables and chairs are full, you can always find a comfy corner to curl up with a book. The walls are lined up with shelves full of books, and almost all the books in this cafe have been donated. Additionally, it often hosts cultural events such as music nights to keep its regulars entertained.
Monday - Saturday, 9:00 am to 7:00 pm | Sunday 9:00 pm to 8:30 pm
📍 Alserkal Avenue, Al Quoz
Book Hero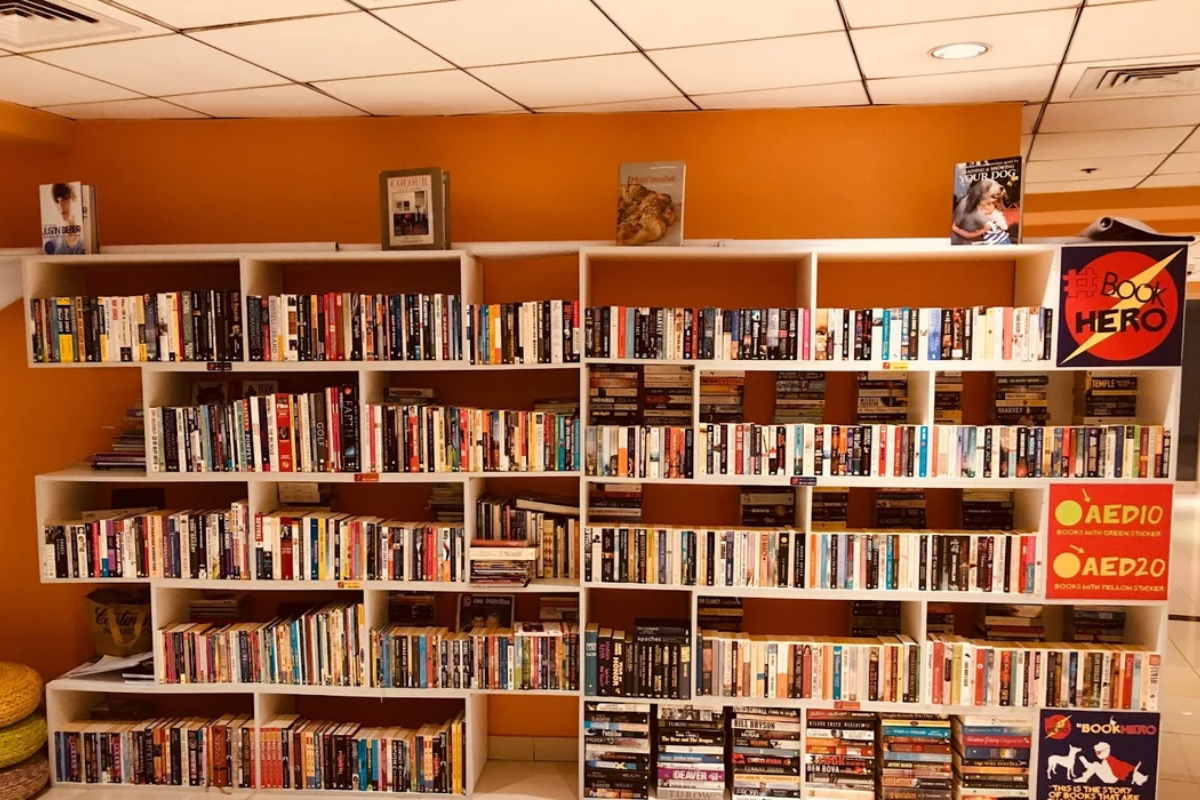 Book Hero is a true haven for book enthusiasts and avid readers. With its unique and innovative concept, this unmanned bookshop has created a welcoming space for literary exploration. The store's curated selection of books, including a diverse range of genres and topics, ensures that there is something for every reader's taste. Whether you're a local or a visitor to Dubai, BookHero provides a tranquil and immersive environment where you can escape into the world of literature while appreciating the genuine spirit of the city.
Everyday, 6:00 am to 12:00 am
📍 Umm Suqeim Park, Umm Suqeim 3
Also Read - This Dubai bookstore offers FREE academic books to students ahead of the new school year
Kefi Café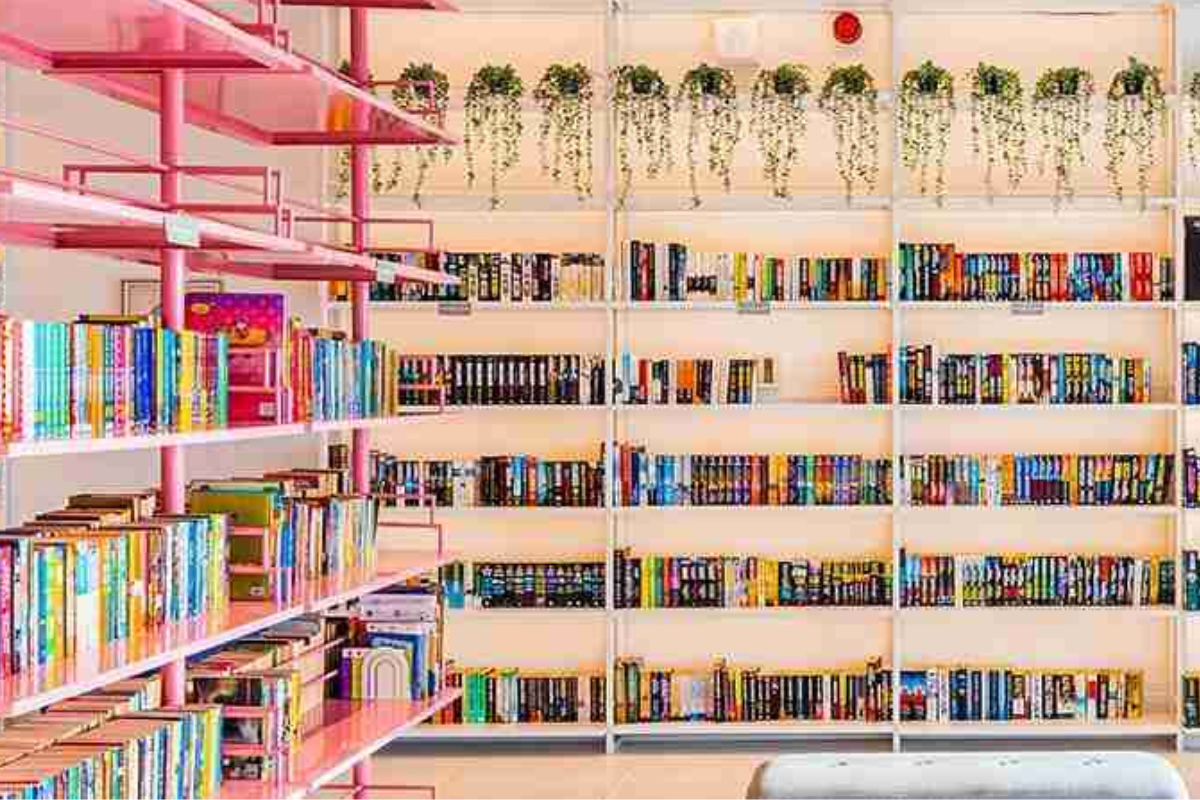 Kefi Café is a café with more than 200 boardgames to choose from, more than 6,000 books for the avid reader, and delicious coffee options for those who just want to unwind. And if that's not enough, you can also enjoy some yummy food options in a co-working space where you can work in peace without being disturbed by anyone else. Kefi has more than 6,000 books, all in different genres, written by authors from all over the world. This is the perfect bookstore in Dubai that has everything you need! Cozy ambience, pretty books, and lip-smacking food.
Everyday, 10:00 am to 1:00 am
📍 Al Mamzar
Other Locations

Beach library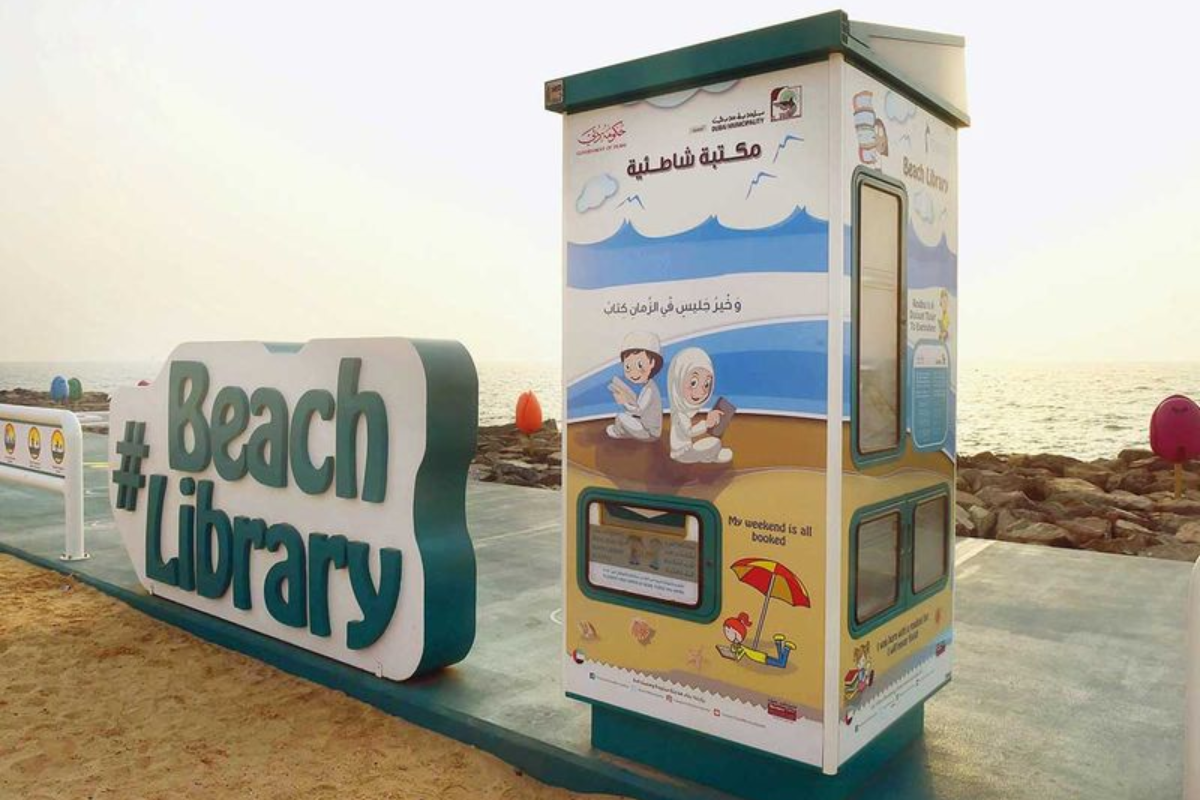 Nothing is as precious as heading down to a beautiful beach with a book in your hand and then finding a peaceful spot to enjoy sun, sand, sea, and reading altogether. Dubai is just helping you by not asking you to bring the book because it has set up something amazing like the Beach Library in the town. Thanks to the 'Beach Library Project', you can find dedicated self-service libraries at certain beaches across the city. These beach libraries all include plenty of books you can borrow. The outdoor seating and the view of the sea provide a refreshing twist to the reading experience.
Everyday, 24 hours
📍 Several locations across Dubai including Al Mazar Corniche, Jumeirah 3, Kite Beach, and Umm Suqeim 1.
Jameel Art Centre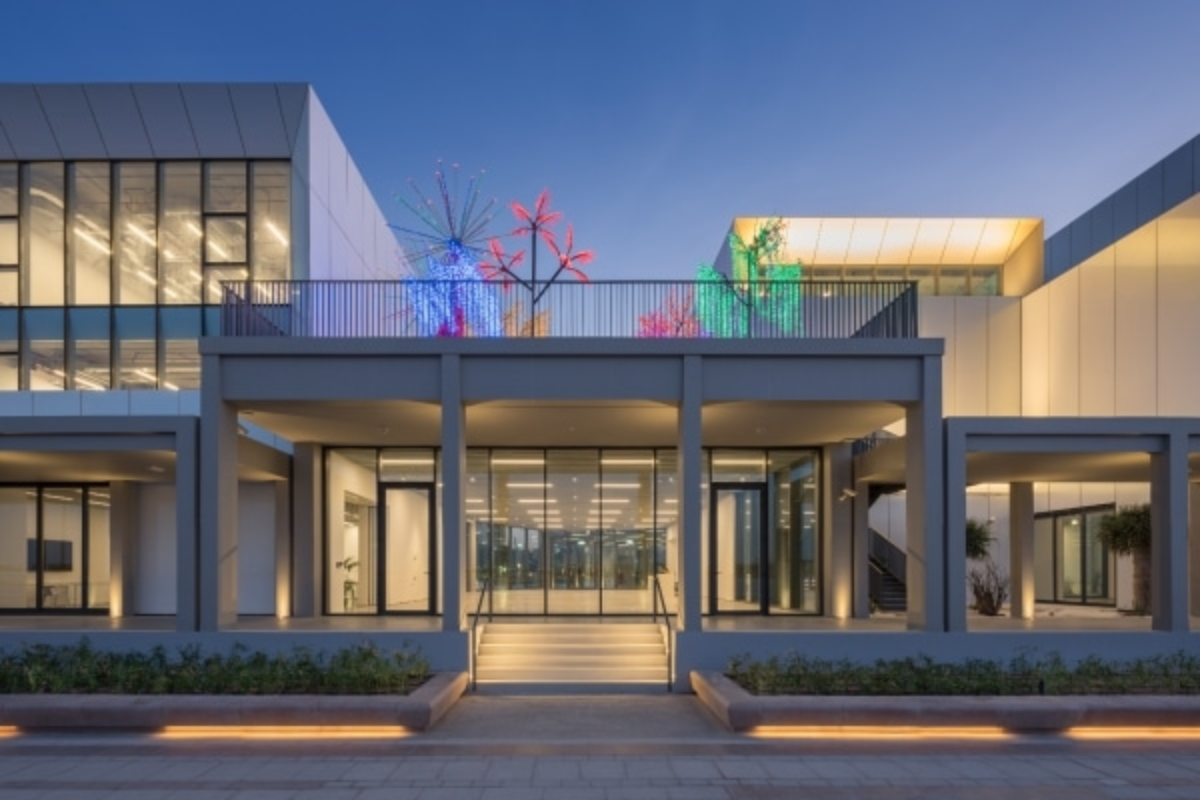 Art lovers aren't the only ones who will enjoy exploring this uber-cool centre all day long. Book lovers will be in good hands here too, as the Jameel Art Centre houses the Jameel Library, which has an impressive collection of both English and Arabic books. This library is found on the ground floor, where you can also attend regular workshops, reading events, and seminars led by experts. The library not only limits its effort to offer a wide range of historical-fact-based books but also offers a more inclusive experience by hosting several research projects, reading events, and seminars led by subject matter experts from the region.
Saturday - Monday & Wednesday - Thursday, 10:00 am to 8:00 pm | Friday, 12:00 pm to 8:00 pm | Tuesday closed
📍 Jaddaf Waterfront
Borders Bookstore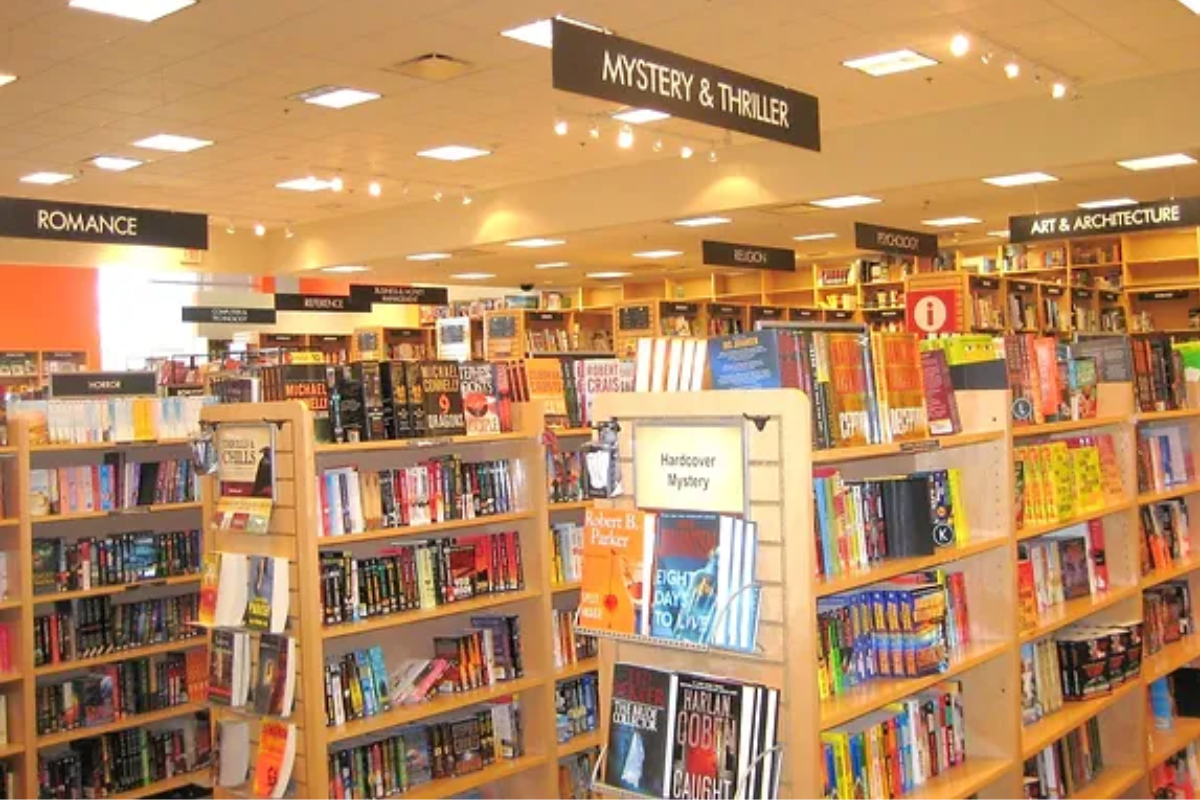 Borders, a well-known international bookstore chain, has a bookstore in Dubai. You can visit their stores, including the one in the Mall of the Emirates, to browse a wide selection of books and enjoy a peaceful reading session. Borders has something for all age groups and ensures to keep an array of products ranging from books, toys, and gifts that satisfy every customer. The store at the mall has a well-stocked fiction section and a great selection of study books. Customers with children enjoy allowing their kids to choose the stories they want to read or even just sit and read with them in the children's area. The in-store cafes are a bonus, offering refreshments to accompany your literary journey.
Everyday, 9:00 am to 12:00 am
📍 Mall of the Emirates, Sheikh Zayed Road
Book World by Kinokuniya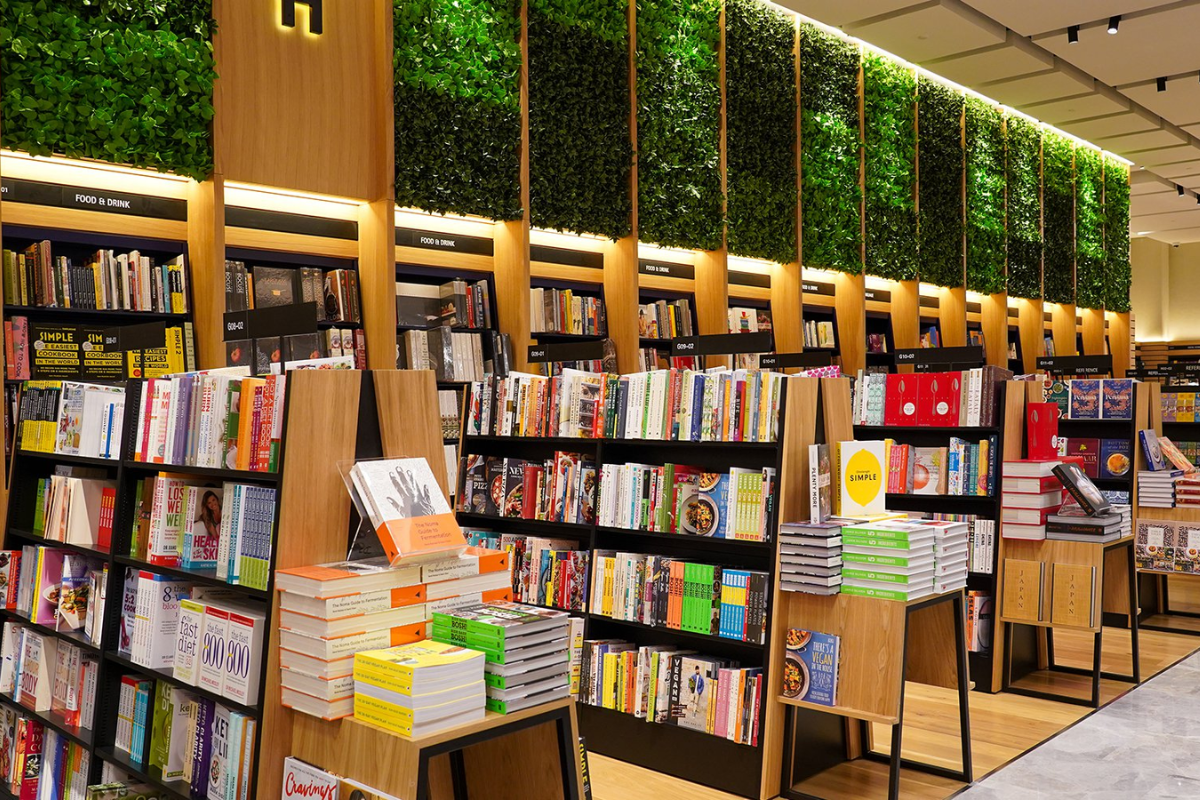 Originally a Japanese retail bookstore, recognized among tourists and residents alike, Kinokuniya is a quiet zone for readers to explore fiction, science, self-help, history, art, culture, dance, health, travel, anime, comic and comedy books, and a lot more for free. This bookstore has an impressive variety of books. This is definitely a must-visit place for book lovers.
Monday - Thursday 10:00 am to 11:00 pm | Friday - Sunday 10:00 am to 12:00 am
📍 The Dubai Mall
Also Read - Kinokuniya Bookshop at Dubai Mall: Your Next Must-Visit Destination
Kalemat Bookstore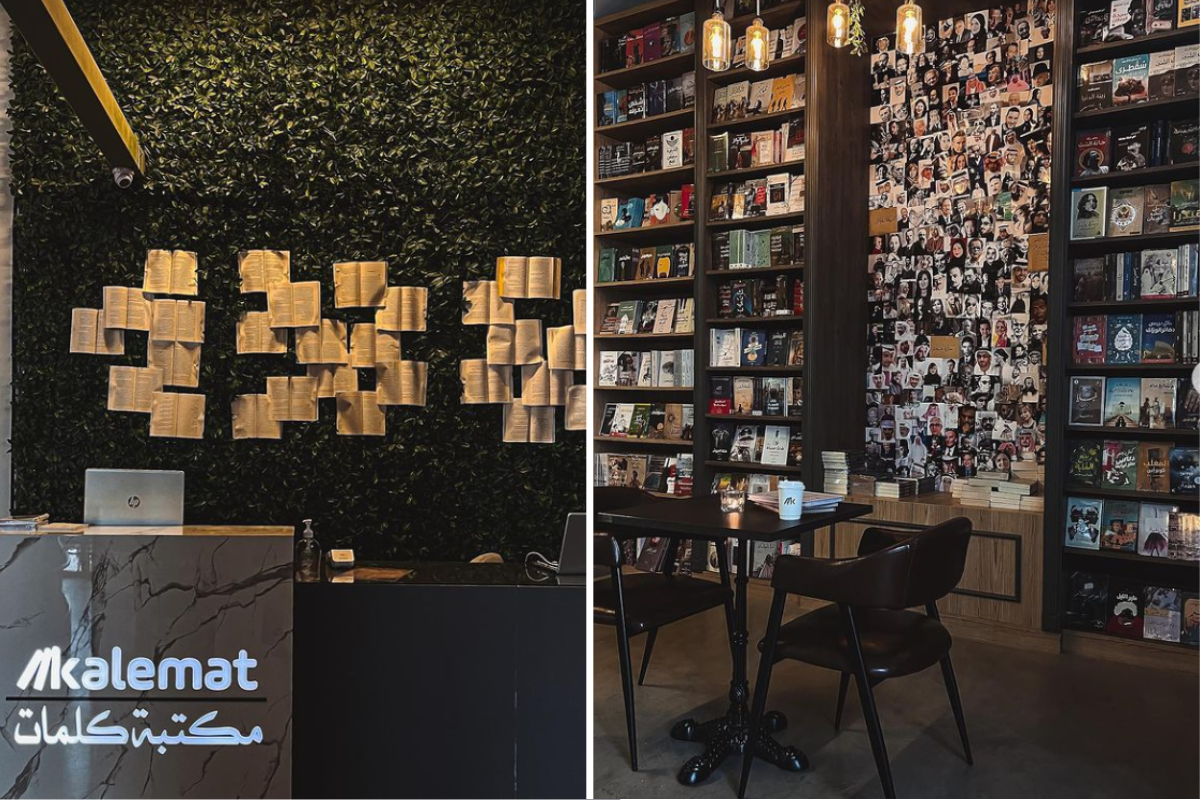 Kalemat Bookstore is a popular independent bookstore that offers a wide range of books in both Arabic and English, covering various genres such as fiction, non-fiction, poetry, and children's books. The bookstore is known for its cozy and welcoming atmosphere, making it a popular spot for book lovers and writers alike. In addition to selling books, Kalemat Bookstore also hosts literary events such as book signings, author talks, and writing workshops. These events provide a platform for writers to connect with readers and for readers to discover new authors and books.
Everyday, 10:00 am to 11:00 pm
📍 Boxpark, Al Wasl
Etihad Museum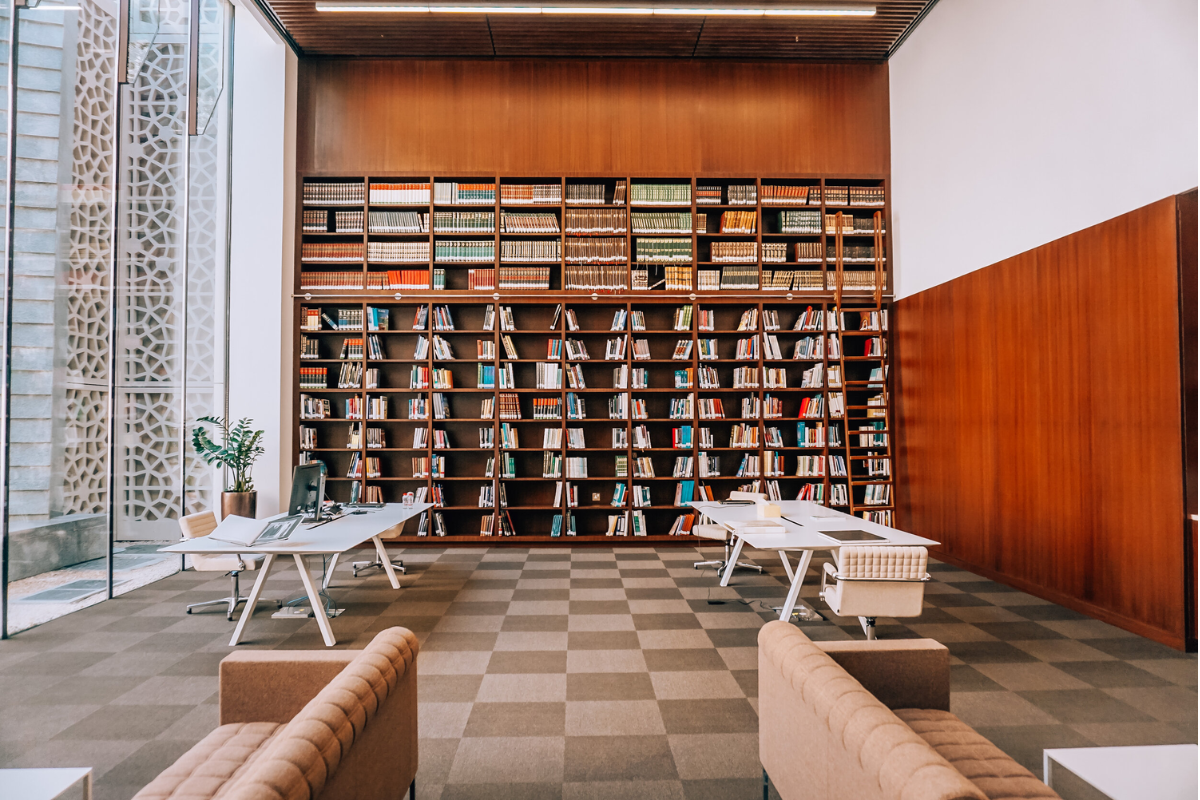 The Etihad Museum is one such place where you can find an impressive library with a collection of more than 3,000 books, journals, magazines, CDs, and lots of educational items. This dynamic 21st century building flaunts futuristic architecture perfectly paired with a sleek interior. The museum primarily focuses on taking visitors on an informative journey through the UAE's past, present, and bright future. The Etihad Museum library is a very useful place if somebody is interested in exploring or executing research on the journey of the seven emirates over time. Light-wells from the sunken garden illuminate the museum's library and create isolated pockets that are ideal for reading, studying, or a moment of quiet contemplation.
Everyday, 10:00 am to 8:00 pm
📍 Al Diyafah Street, Jumeirah
Also Read - Etihad Museum: A Fascinating Exploration of the UAE's Past
Also Read: