Nothing beats relaxing on a beach and letting the cool waves of the sea help you unwind. Dubai has a gorgeous collection of beaches that are perfect for enjoying the sun, sand and the sea. Whether you like to take a dip, lay down on the silky sand, work on your tan or take part in fun activities with your friends – Beaches are an overall enjoyable experience for everyone.  The beaches in Dubai are buzzing hives of activity that is accessible all year round. One such popular beach is the Sunset Beach which is a favorite of residents and tourists alike. Enjoy beautiful views, amazing activities, delicious food, and a memorable experience at this beach. This article talks about all you need to know about Sunset Beach including things to do, attractions near by and the best time to visit. Read More.
About Sunset Beach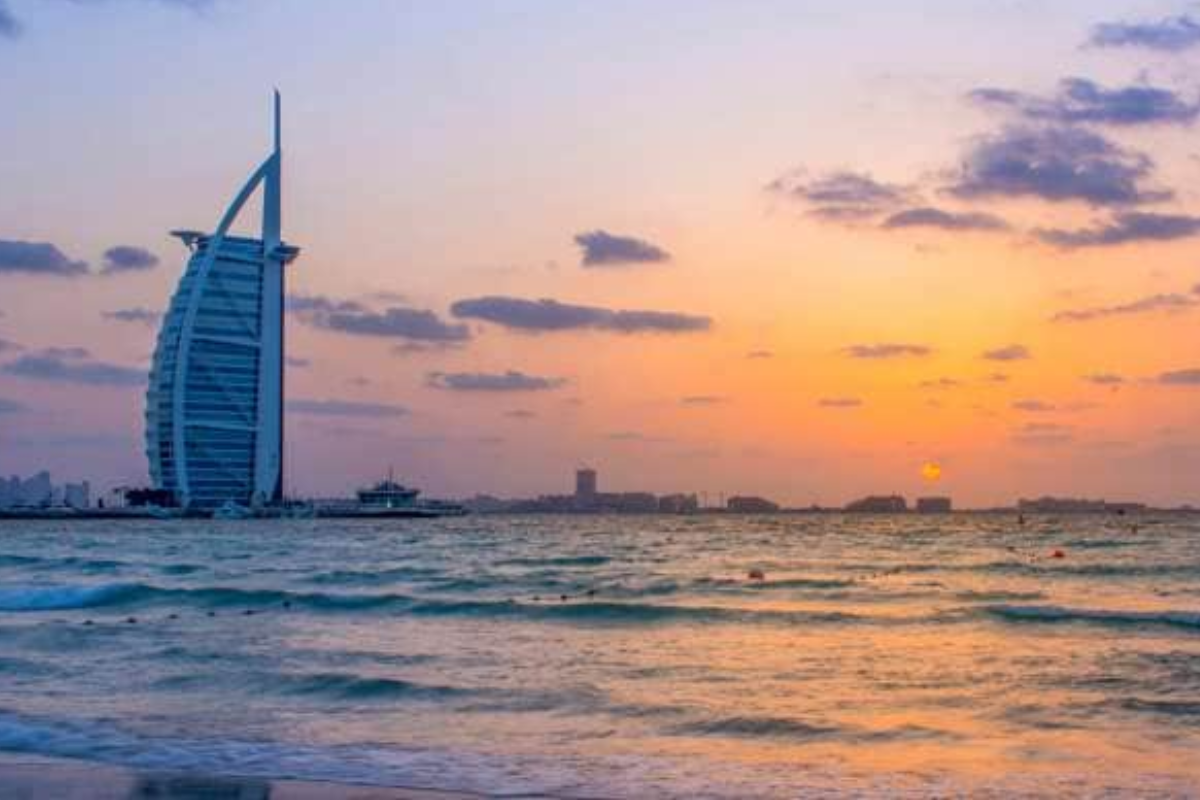 Sunset Beach, also known as Umm Suqeim Beach, is a vast beach in Dubai that provides numerous opportunities for you to wander, jog, and relax. The Jumeirah Beach Hotel and the iconic Burj Al Arab are both present in the background, adding to the beach's beauty and making it a popular destination for tourists who are exploring Dubai. The Sunset Beach is a great place to go for morning and evening jogs, walks, or as the name implies, to watch the mesmerizing Dubai sunset. Surfing is the most popular activity here, making Sunset Beach one of the best surfing spots in Dubai. Apart from surfing, fishing and other water sports are also popular here. You can find many morning joggers but to relax and breathe in the beauty of Dubai you'll find many tourists here.
Facilities at the Sunset Beach
· There are a few food stands where you can get quick snacks to keep you full.
· You can access free WiFi at the beach
·  There are restrooms, showers, and changing rooms available for guests.
· There is a children's playground at the beach.
·  Lifeguards are on duty at all times.
Things to do at Sunset Beach
1. Surfing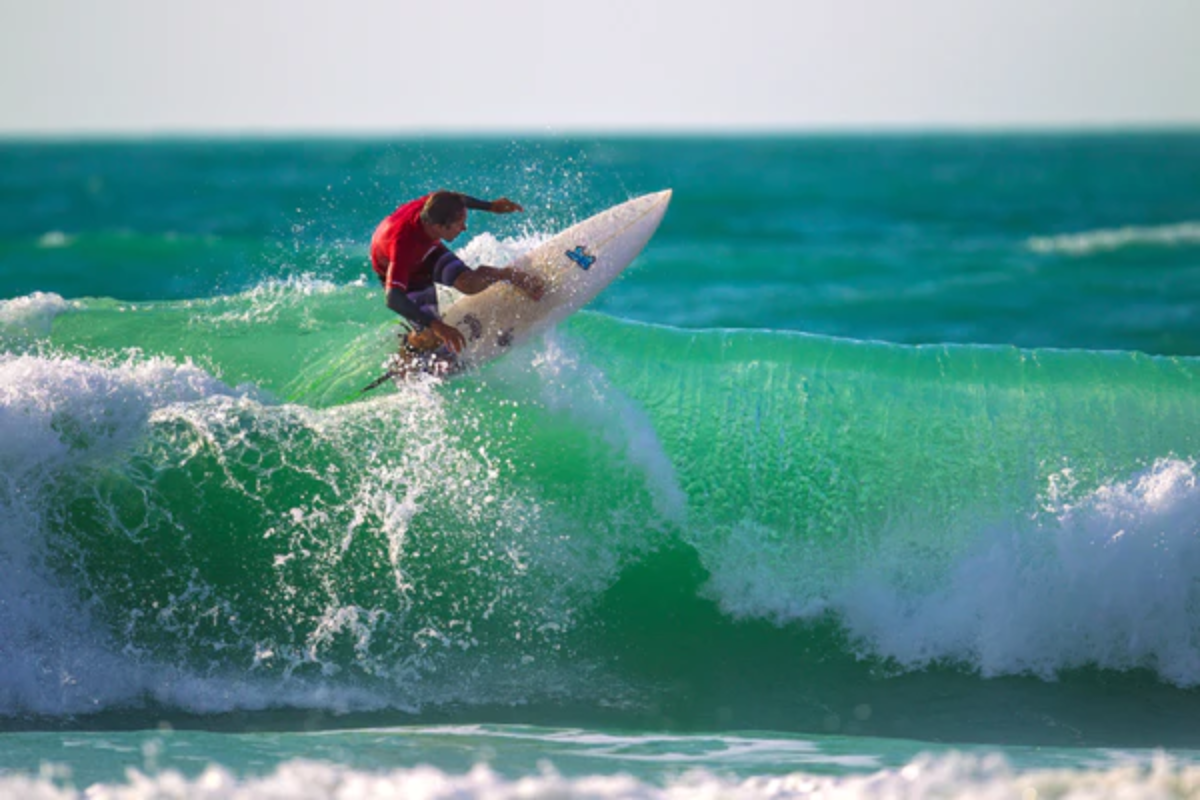 Sunset Beach is well-known among both residents and visitors for the surfing possibilities it offers. Sunset Beach's calm, majestic waters and strong winds make it ideal for both novice and experienced surfers. You can also easily learn to surf at this beach, there are companies that provide surfing equipment and lessons. Surf House Dubai and Surf Dubai are two of the most popular companies for surfing lessons, accessories, surfboards, and kite surfing equipment.
2. Spot kite surfers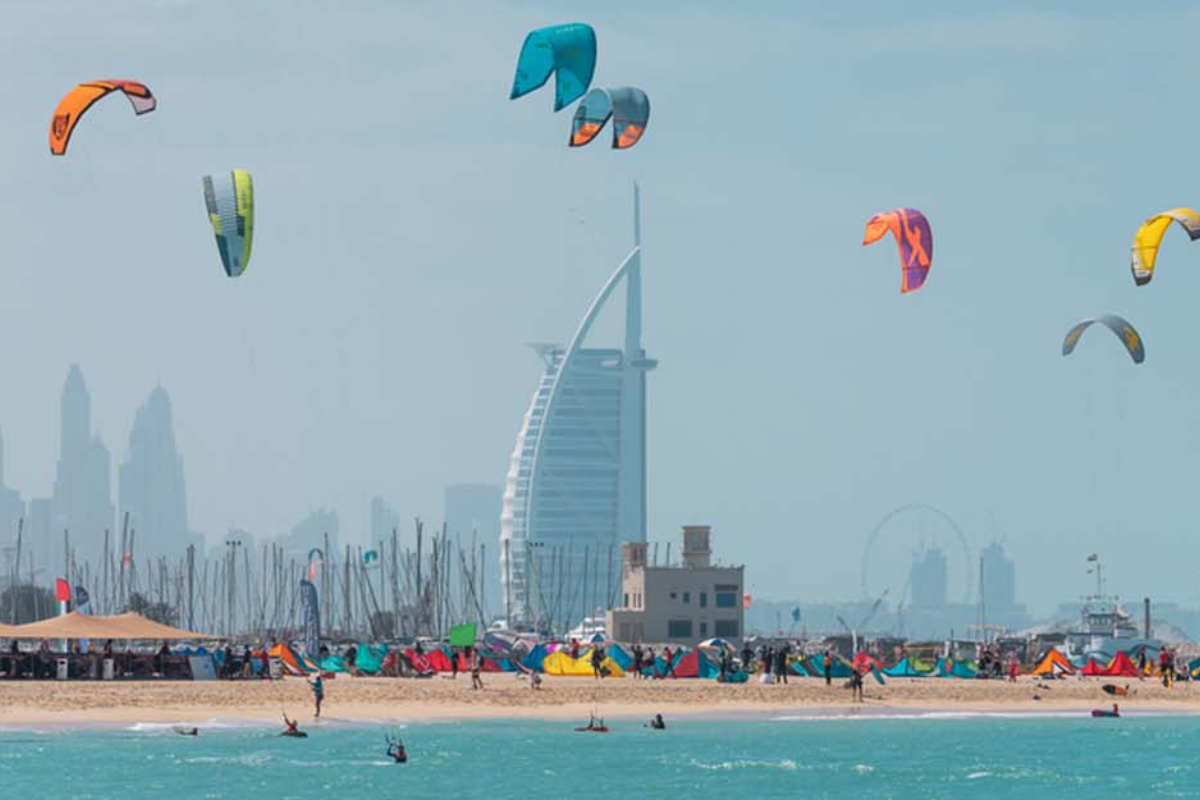 Another enjoyable activity at Sunset Beach is watching the kite surfers at nearby Kite Beach. Simply sit back and enjoy watching the incredible kite surfers perform their stunts on the beach. With watersports, events for all ages, and its own quirky selection of local and international eateries, Kite Beach is a haven for thrill-seekers.
Read more about - Kite Beach
3. Jog along the running track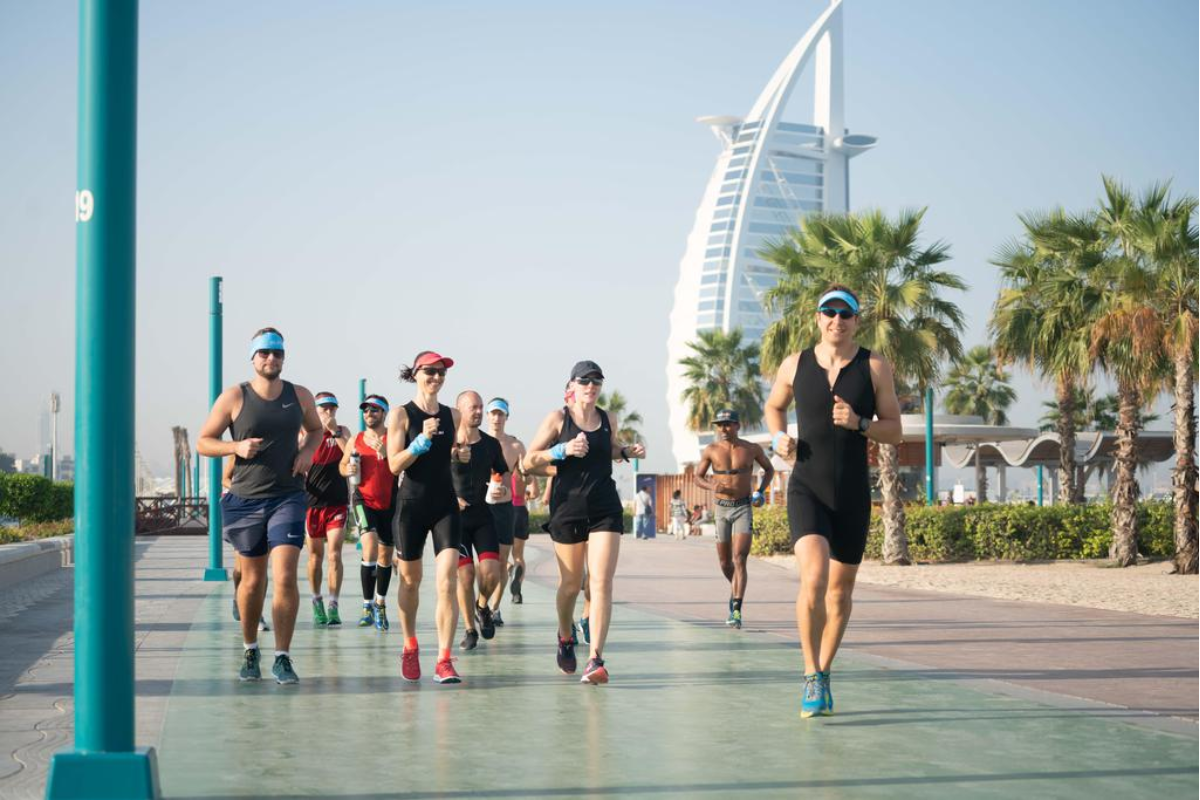 Trying to stay in shape? A jogging path is well-paved along Sunset Beach in Dubai. This location is popular with runners who want to enjoy stunning views of the Burj Al Arab while they run along the beach. In the mornings and evenings, you'll see a lot of joggers here taking in the breathtaking views while admiring Dubai's stunning sunrise.
4. Plan a family picnic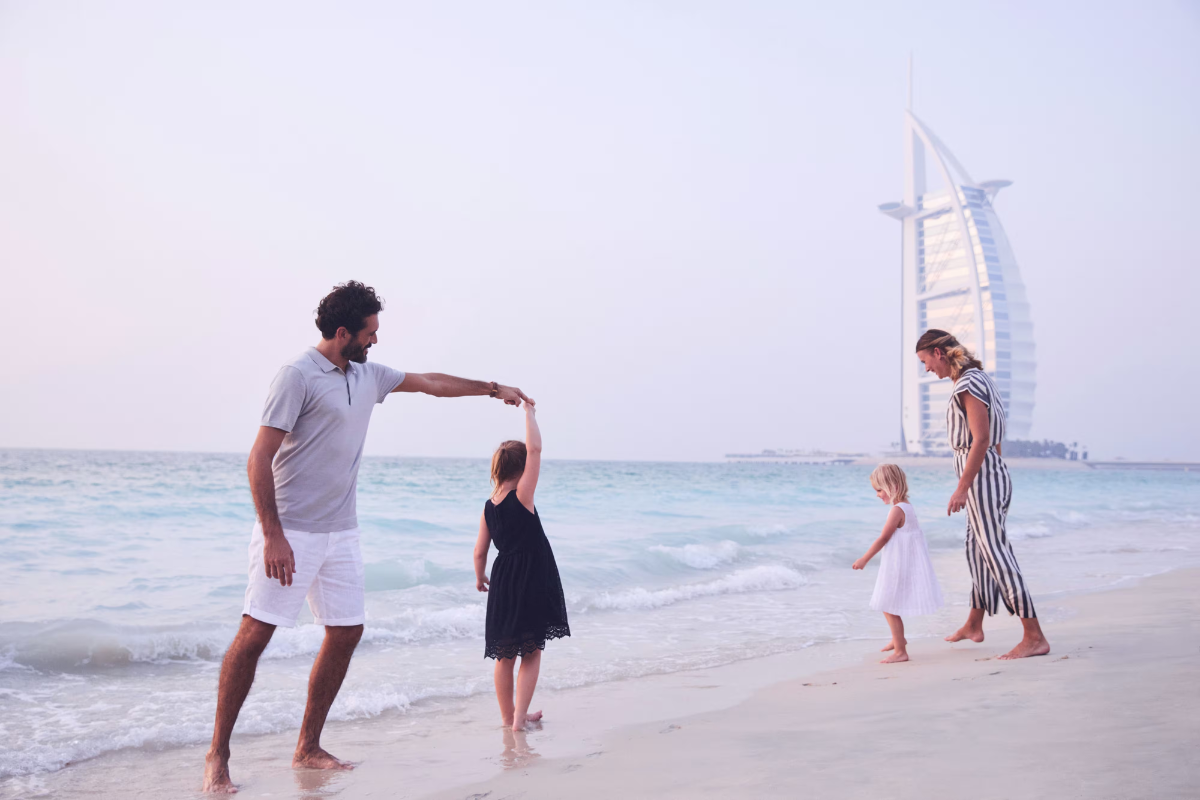 One of the best things to do on a weekend at Sunset Beach is to pack up your favorite snacks and take your family on a picnic. Children can play in the sand for hours while making magnificent sand sculptures and sandcastles. Board games, beach ball, and other enjoyable activities are available at the beach.
5. Go for a swim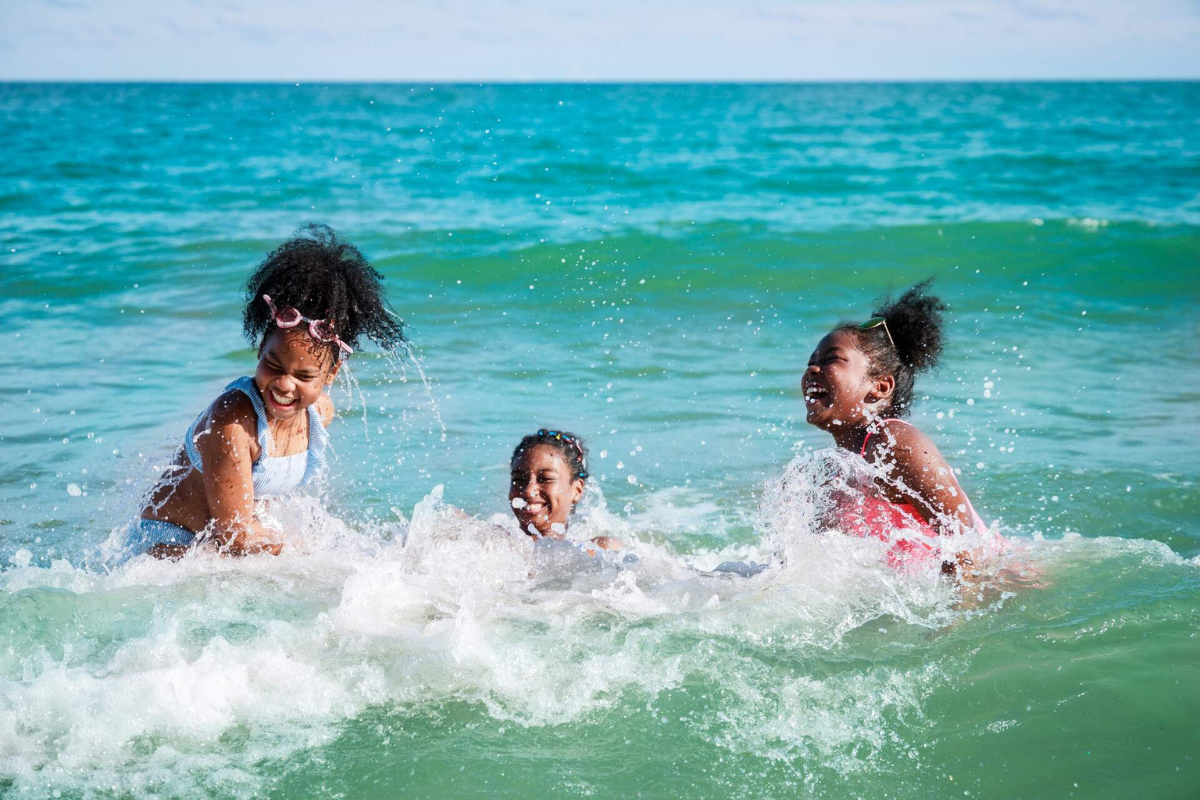 In the blazing hot summers, you can cool off by swimming at Sunset Beach Dubai. People frequently visit this location to take a dip in the summer because the water is the ideal temperature. And if you're not a swimmer, you can simply splash water with your legs before relaxing on the warm, glittering sand.
6. Go on a Beachside stroll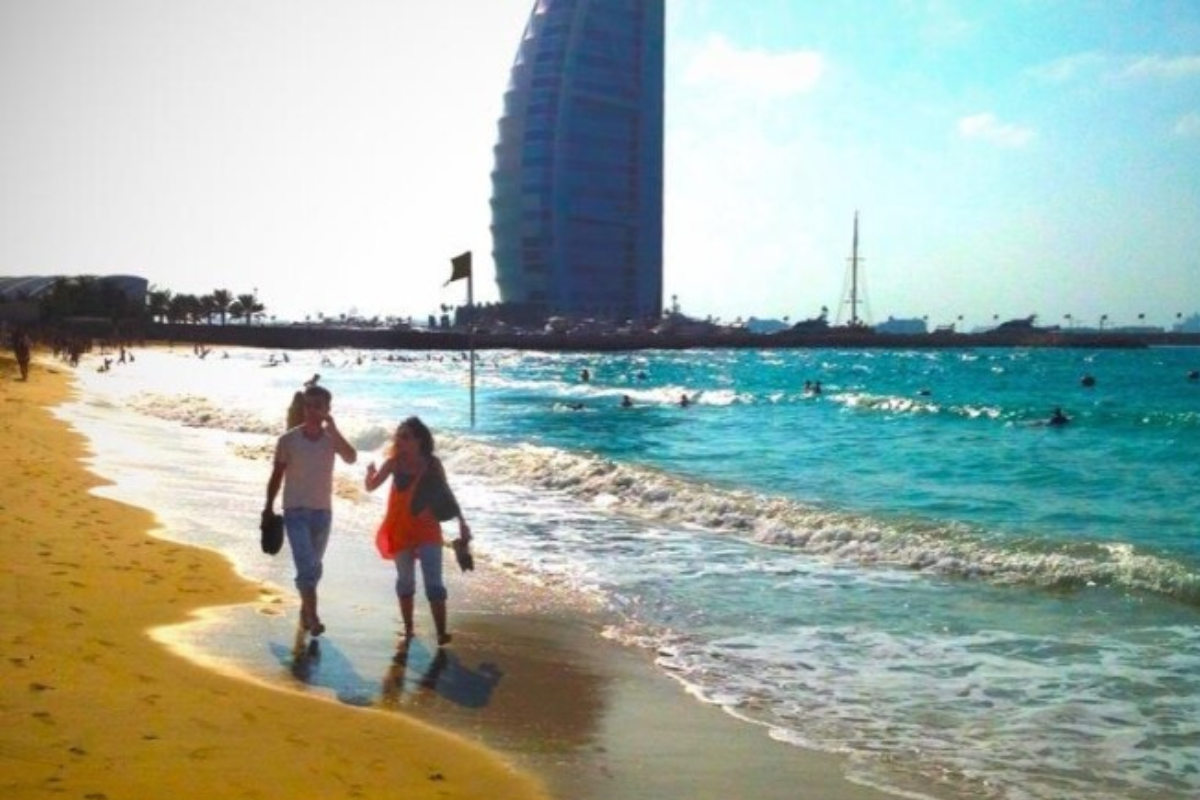 Going for a leisurely stroll on the beach is one way to unwind and enjoy some "me" time. Just before sunset is the ideal time to go for a walk on the beach. The most enjoyable experience is to watch the gorgeous colors of the sun when the beach isn't overly crowded. Even though watching the waves roll in is a beautiful experience, being at Sunset Beach makes it even more so.
7. Experience night swimming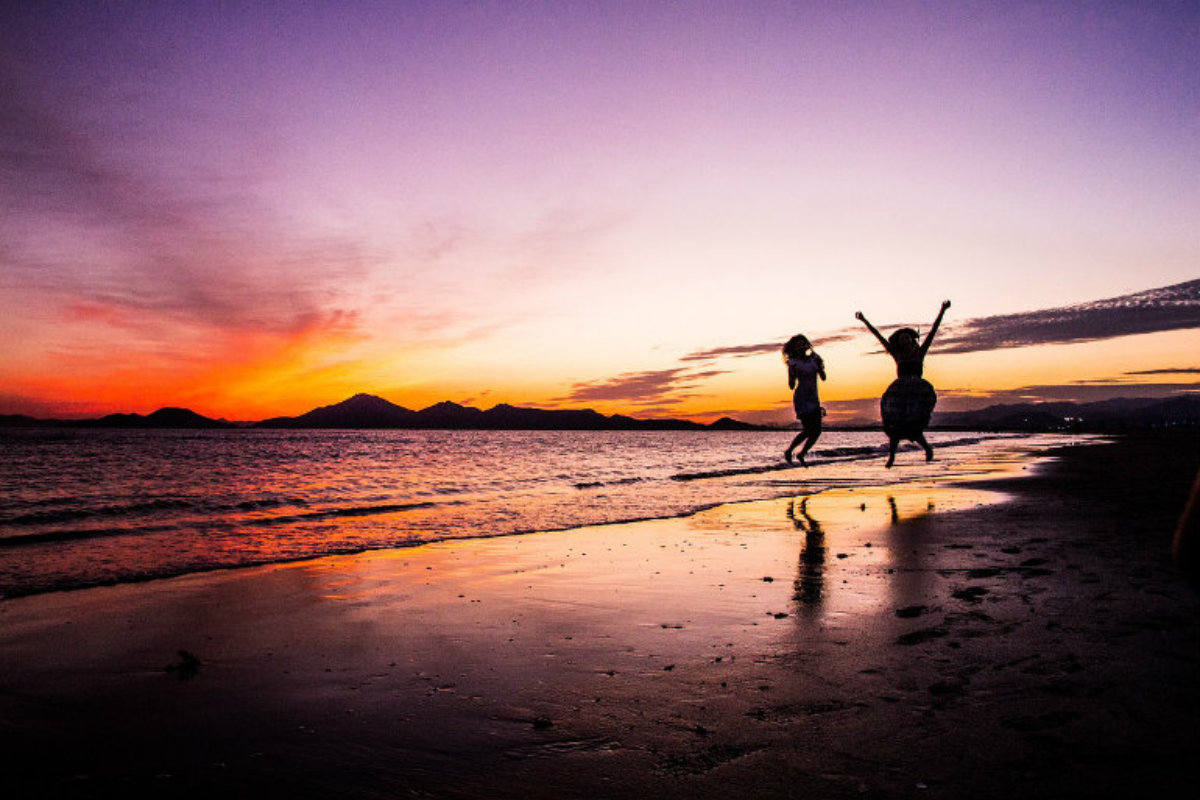 Many of the beaches in the Emirate forbid swimming after sunset, but the Sunset beach is the only place to go for a cool night swim. Visitors can swim up to 30 meters into the water thanks to light installations on the beach. Visitors are permitted to swim in the waters until 12 AM, midnight, at which point the power poles will be turned off and they will not be able to swim. The Night Swimming Dubai project had the Smart Power Lights installed in 2017. Locals have frequented the beach to experience night swimming ever since the project launched.
8. Dine on delicious seafood at Bu Qtair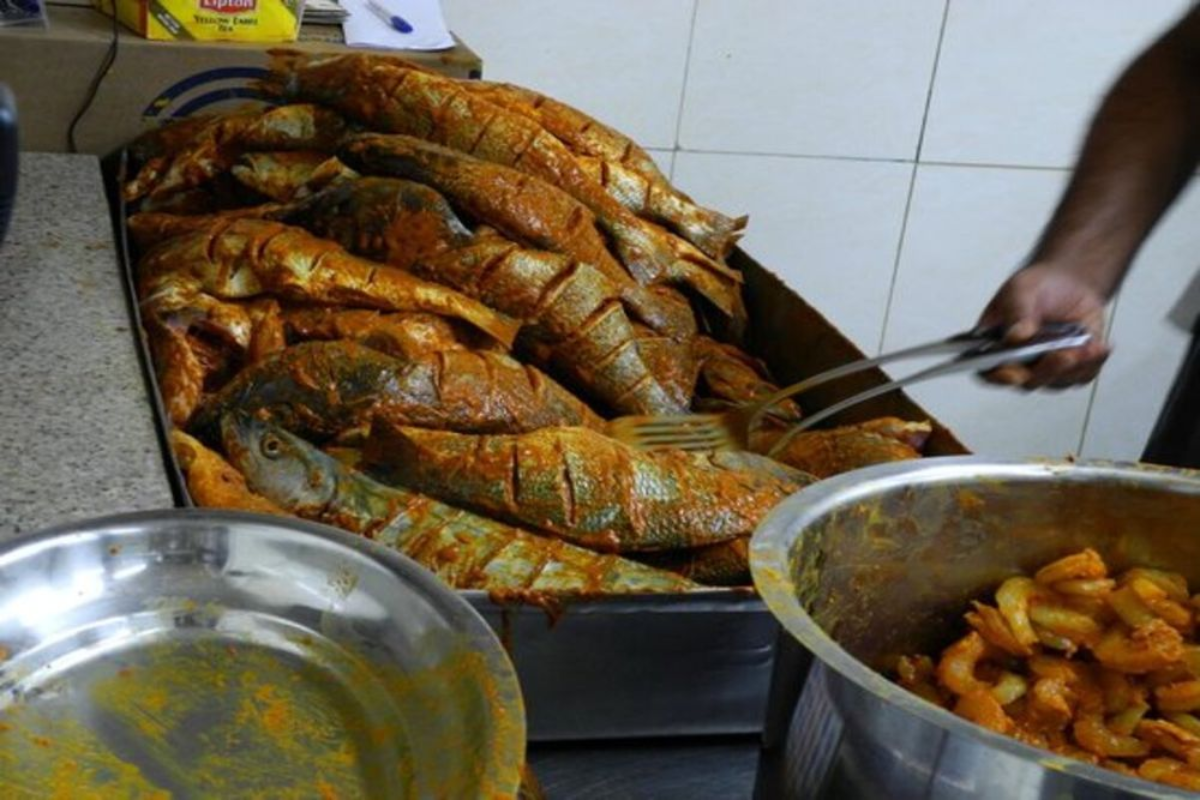 Bu Qtair is a restaurant near Sunset Beach that serves seafood dishes that contrast with the luxuries of the surrounding skyscrapers. You can choose the fresh raw fish you want when you visit; the fish is then marinated, deep-fried, and served to you. Many people adore this special and uncomplicated dining experience. You can also pick from a variety of fish that has already been marinated and is seasoned with turmeric, chili, and a secret ingredient. You are given a plate of Malabari parathas, tomatoey curry sauce, or plain white rice to go with your choice of fish. You can wash down your meal with water, soda, or a traditional cup of Karak Chai. Bu Qtair is one of the best seafood spots in Dubai and the best things to do at Sunset Beach.
Read more about - Bu Qtair - Best Fish Restaurant in Dubai
9. Visit the Beach library
When we're at the beach with a beautiful view of the sea ahead, we sometimes wish we had a book to read while we relax and enjoy the sea breeze. Sunset Beach has a lovely beach library for you. So you can borrow books from the Beach Library kiosks, sit on the warm silky sand while soaking up the sun and water, and read your book. After you've finished reading it, you can return it. You can read a variety of English and Arabic books at Sunset Beach's beach library.
Attractions nearby
Wild Wadi Waterpark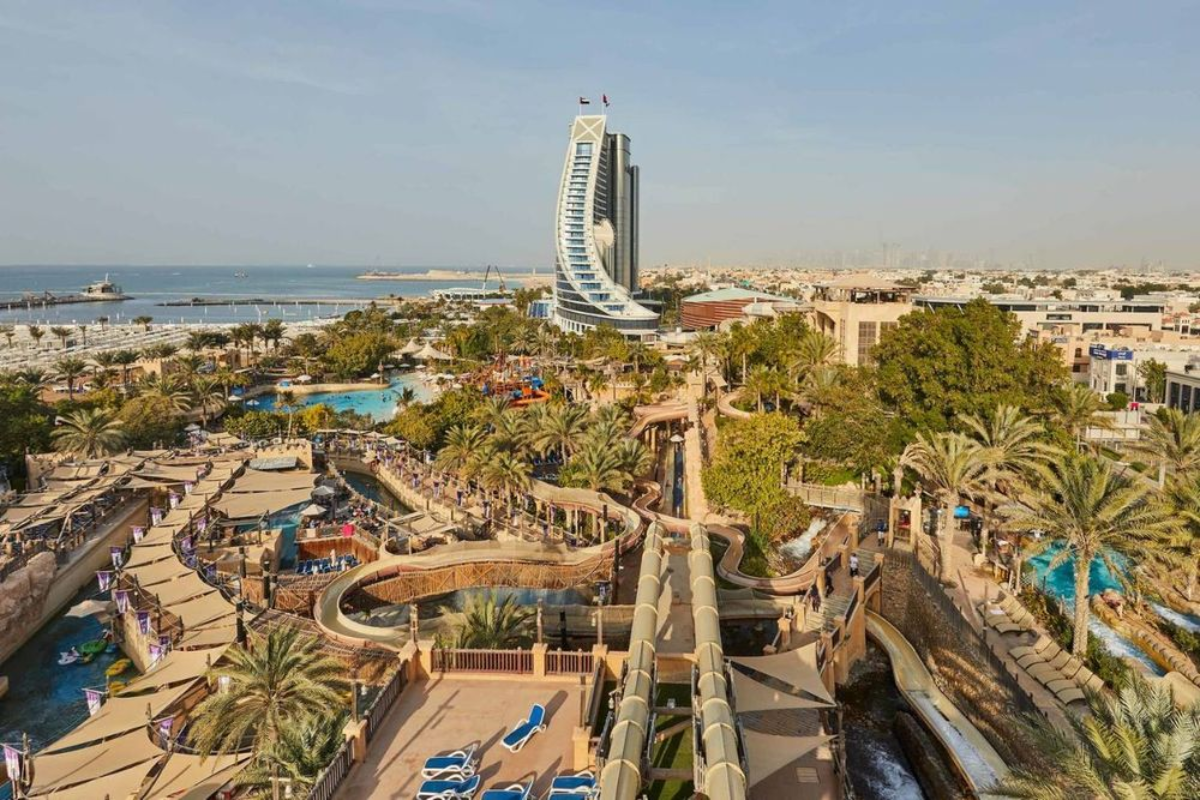 Wild Wadi is Dubai's first water park. It is also among the world's best water parks. The park is well-known for its unique aquatic Arabian experience that visitors can enjoy. The entire park is themed around Juha, an Arabian folklore character. Children will enjoy this location because of the diverse array of rides and water slides available. The activities at Wild Wadi Water Park are suitable for people of all ages. It is the most fun thing to do near Sunset Beach!
Also Read - Top Water Parks you must visit in Dubai
Umm Suqeim Park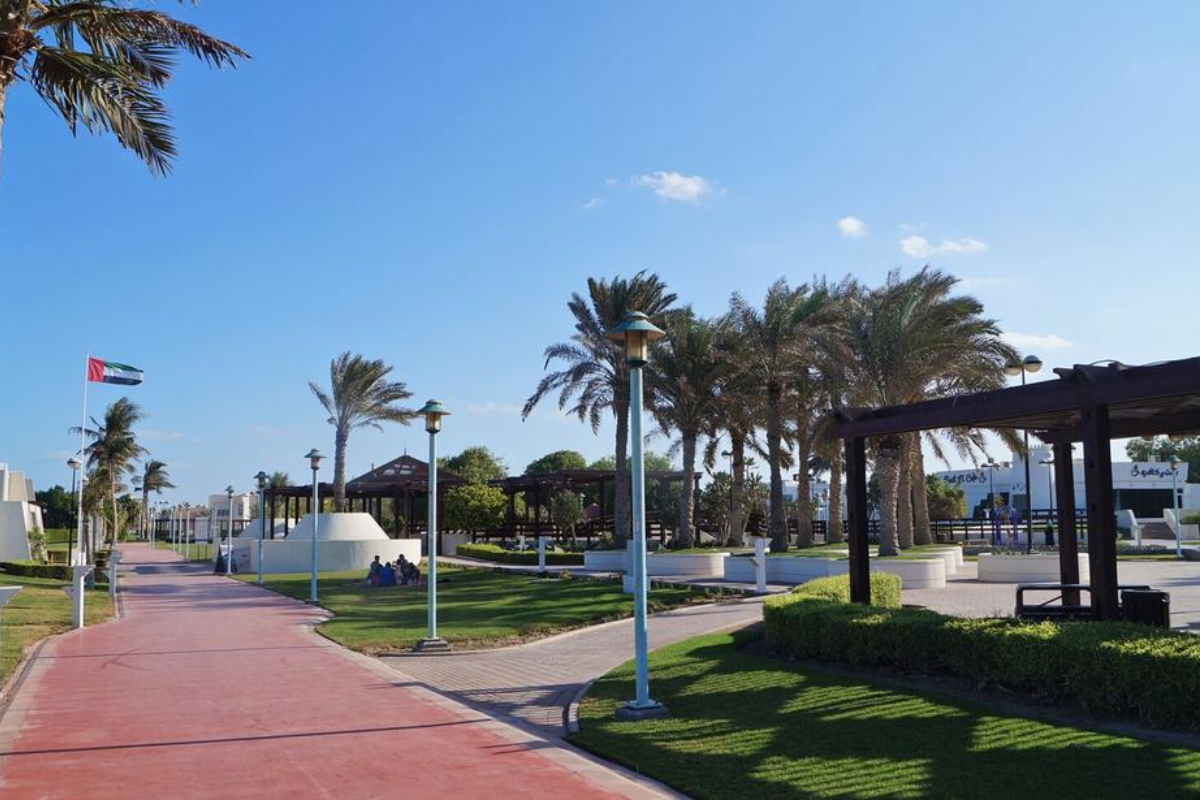 If you're at Sunset Beach, it's also worthwhile to visit the nearby Umm Suqeim Park in Umm Suqeim 1. The park provides a peaceful setting where you can relax, enjoy a picnic, or read your favorite book. The park has a separate children's play area and a café where visitors can get refreshments and snacks. The best part about this park is that it is only open to women and children on weekdays. Men are only allowed with their families on the weekends.
Also Read - Top Parks in Dubai You Must Visit
Madinat Jumeirah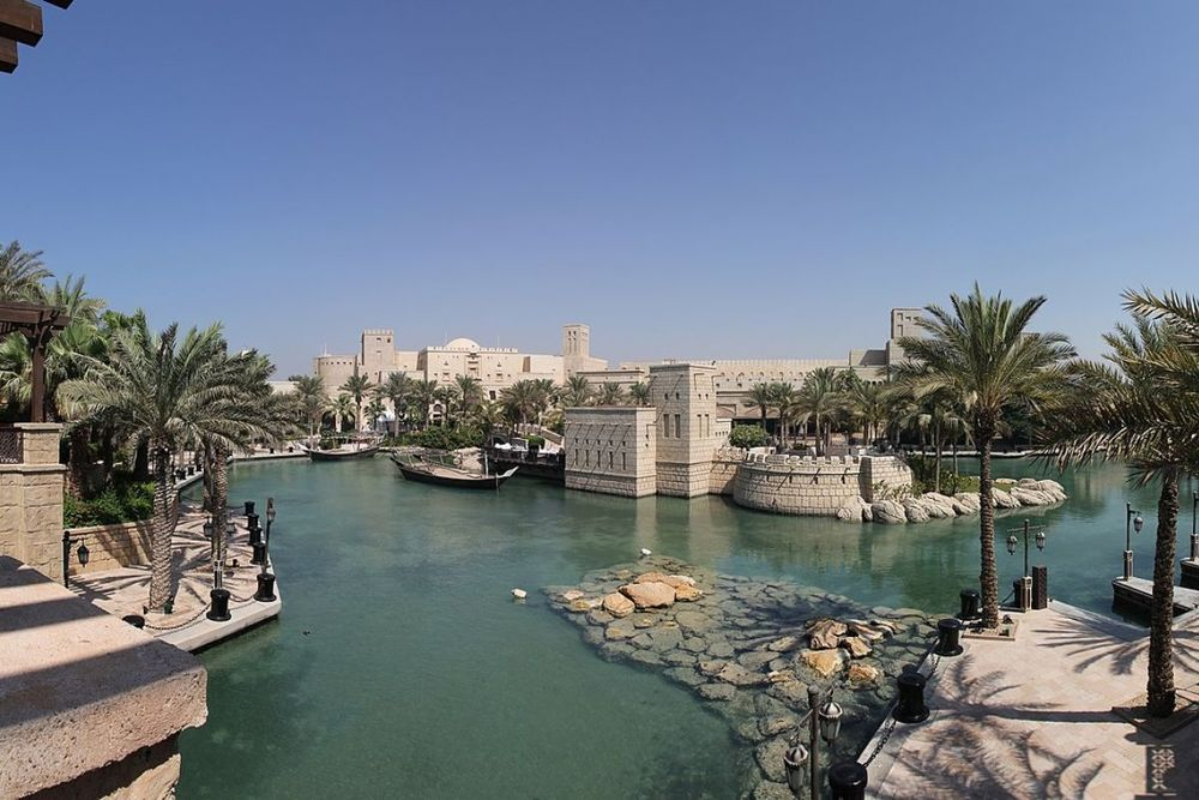 Madinat Jumeirah is a 5-star resort that is located just a few minutes away from Sunset Beach Dubai. There are several activities available at the resort, which include exploring the Souk Madinat Jumeirah, seeing a play at Madinat Theatre, visiting the Al Naseem beachside retreat, staying at the luxurious Jumeirah Al Qasr, and dining at the finest restaurants in Madinat Jumeirah.
Know more about - Things to do at Madinat Jumeirah
Mall of the Emirates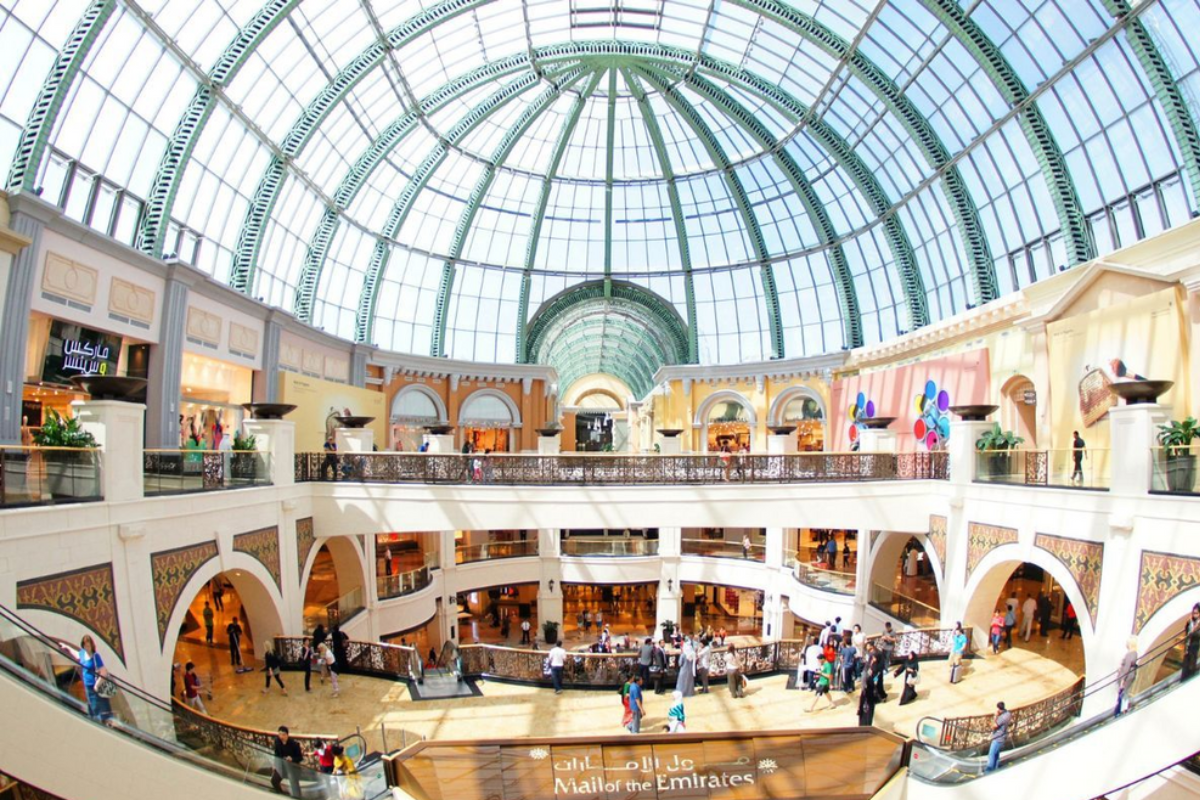 Mall of the Emirates is located just 10 minutes away from Sunset Beach. Besides shopping there are plenty of things to do there. This includes – Ski Dubai, Go Sport, Magic Planet, Dreamscape. Snow Cinema, Yalla! Bowling and much more. Going to the mall becomes even more fun for the whole family at Mall of the Emirates!
Read more - Top 10 things to do in Mall of the Emirates
Location and how to reach
Sunset beach is located on Jumeirah Beach Road, behind Umm Suqeim Park, Dubai
All seven days of the week, visitors can visit Dubai's Sunset Beach. You can travel there by car or subway. You must first drive to Madinat Jumeirah and turn onto Umm Suqeim Road 3 if you want to go to the beach by car. The closest metro station to Sunset Beach is First Gulf Bank, from where you can take a taxi to the beach. The beach is also accessible by taxi, Uber, or Careem reservations.
Things to keep in mind before visiting
• At the beach, don't try to violate any rules.
• Bring a digital camera and take some beautiful pictures of the breathtaking scenery.
• Bring water bottles with you to the beach in the sweltering heat to quench your thirst.
• Pack your swimsuits and other necessities you might need there, along with your beach attire.
• Think about going there when the weather is at its best.
Also Read: