Bu Qtair is a restaurant with a remarkable story. It serves pescatarian dishes that differ from the luxuries of the surrounding skyscrapers that surround it. Being located at Umm Suquiem and near the grandiosity of Burj Al Arab, the modest look of Bu Qtair always wins the hearts that is severed in its simplest form.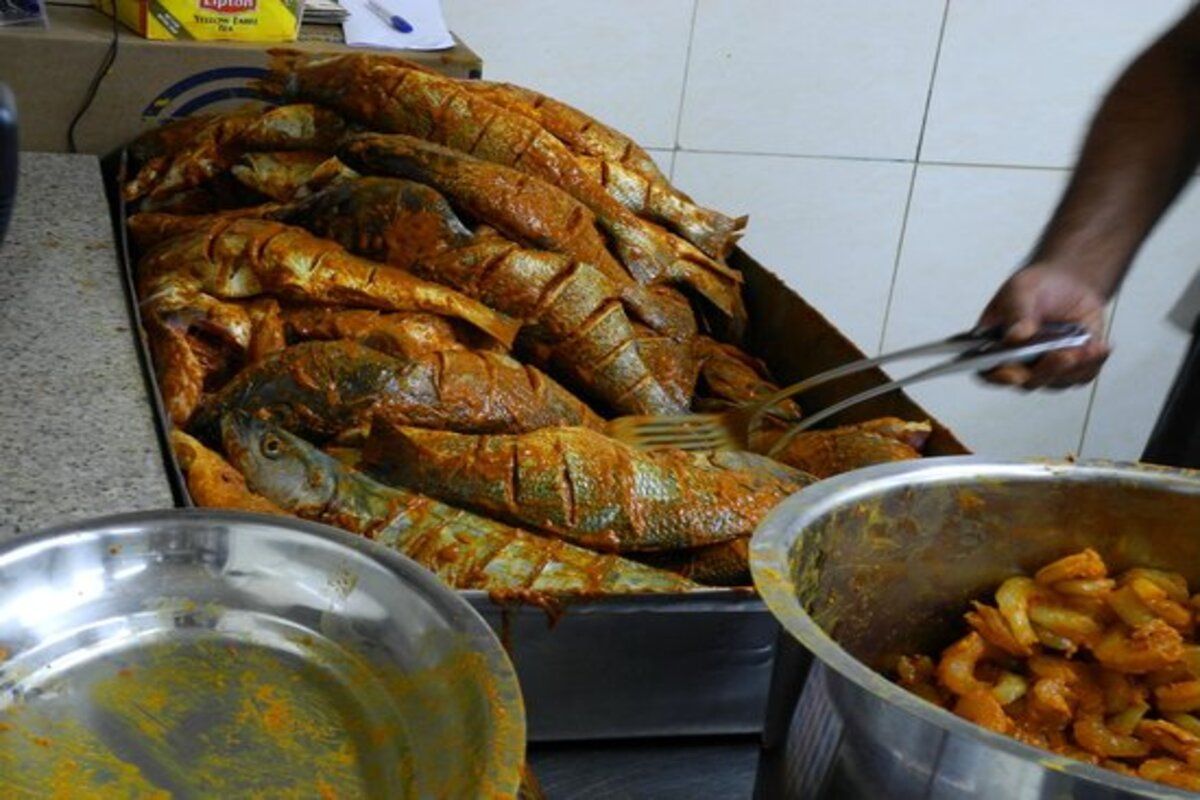 Bu Qtair restaurant a unique experience

Upon visiting, you (the customer) select your fresh raw fish, which will be priced after your selection is weighed. Afterwards, the fish gets marinated into one of Bu Qtair restaurant's secret recipes. Deep fried and served as it is for you to enjoy. This unique but also simplistic dining experience is loved by many.
Many customers return to the establishment with a confession that Bu Qtair's restaurant does not compare with any other establishment in the City. All thanks to its mouthwatering secret seasoning mix and fresh batches of seafood.
Unlike any other restaurant in Dubai, Bu Qtair is a hidden gem that is long discovered. You cannot make a reservation there, so walk by the seafood restaurant and order your radish of choice. You must queue during rush hours, so visit a bit earlier than dining hours. Then you pluck from the pile of marinated fish, some of which are Sheri and Black Pomfret, all next to a pile of Shrimp.  
All of the seafood is pre-marinated with seasonings of turmeric, chilli powder and a secret ingredient. The price of the meal depends on the weight of the seafood you have ordered.
Once the order has been placed, you are given a receipt as you give them your first name. Then you patiently wait for your order. Stay attentive to your name being called.
Since then, you will pick your order along with a placement at the table. Your seafood of choice is freshly cooked, along with slices of onions and lemon. On the side, you will be served a plate of Malabari parathas (Indian flat bread fried in oil) or a Tomatoey curry sauce or plain white rice.
It all depends on what you choose to have with your fish. The options for beverages of choice are just as simple, from water to soft drinks or a classic steaming cup of Karak Chai.
Once you are done with your delicious meal, pay the bill, and then watch how your table is cleared right away for the next customer in line.
Location

When it comes to the location of Bu Qutair begins near Burj Al Arab on Street 4D, Jumeirah 3, Dubai. Take a right at street 35a, and then a left turn on Street 2b. There you will find Bu Qutair near the boat sheds.
Opening Hours

Bu Qutair opens on Saturday to Thursday from 11:30 AM to 11:30 PM. As for Friday, it opens from 1:30 to 11:30 PM.
Bu Qutair seafood restaurant is a story of resilience and success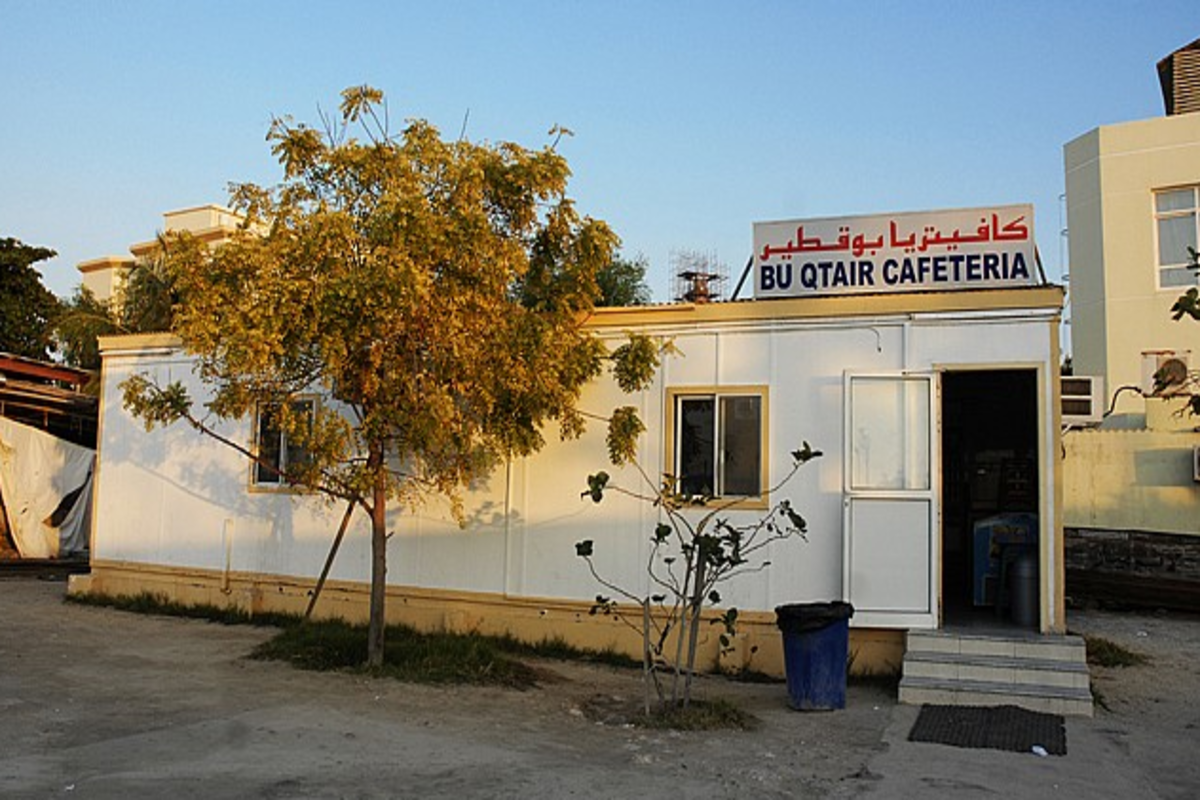 Bu Qutair Seafood eatery's owner, Mata Al Tayer, opened his first fish shack near Jumeirah beach in the 1980s. During simpler times before the oil boom in the 60s, his family used to make a living through pearl diving and fishing. By living along the coastline in villages.
Many of those villagers made a living selling their goods to merchants. So he created a business dedicated to selling fresh fish in a dining shack. Hence the creation of Bu Qtair. The name originates from a local term used by Emirati pearl divers to spot the location of the sweet waters in areas along the coast. The restaurant overlooks the Jumeriah beach and is close to the fishermen's housing.
But the business was not an instant success. For four years, the shack has needed more customers. Things suddenly took an unexpected shift when the owner Mr. Tayer asked his part-time cook Mousa to prepare food for his family's fishermen workers to host them after the end of their working shift.
This gave Bu Qutair some popularity among the fishermen that gradually spread among the residents of Dubai.
Despite its success, Bu Qtair remains as humble as its origins. The seafood restaurant has remained the same for more than three decades. Facing a cosmopolitan ground city, Bu Qutair restaurant kept its essence for future customers. Even then, Bu Qutair promotes itself through tourism and food catering apps such as TripAdvisor and Zomato. This helps it maintain its fame for new tourists exploring Dubai.  
Renovations and Improvements

Bu Qtair has renovated to accommodate its large customer base. Moving the establishment to a more considerable construction with air-conditioned indoor spaces but still maintaining its proximity to the fishermen in Jumeirah, that are now only part of a small loyal customer base due to the growing numbers of visitors.
READ MORE