Dubai is one of the world's most popular tourist destinations. Exploring this glamourous city during peak summer can get difficult. But don't you worry, this city has an ever-growing list of exciting activities and experiences for you and your family to try – that too indoors! These indoor activities will keep you engaged and entertained throughout the day giving you enough time to explore the city at nightfall. People of all ages can enjoy various indoor activities from one-of-a-kind family experiences, adventurous and thrill-seeking rides, relaxing adventures and more.
Have fun and experience an adventure like no other! Here is a list of various indoor activities you can enjoy in Dubai.
Family-friendly attractions
Dubai Ice Rink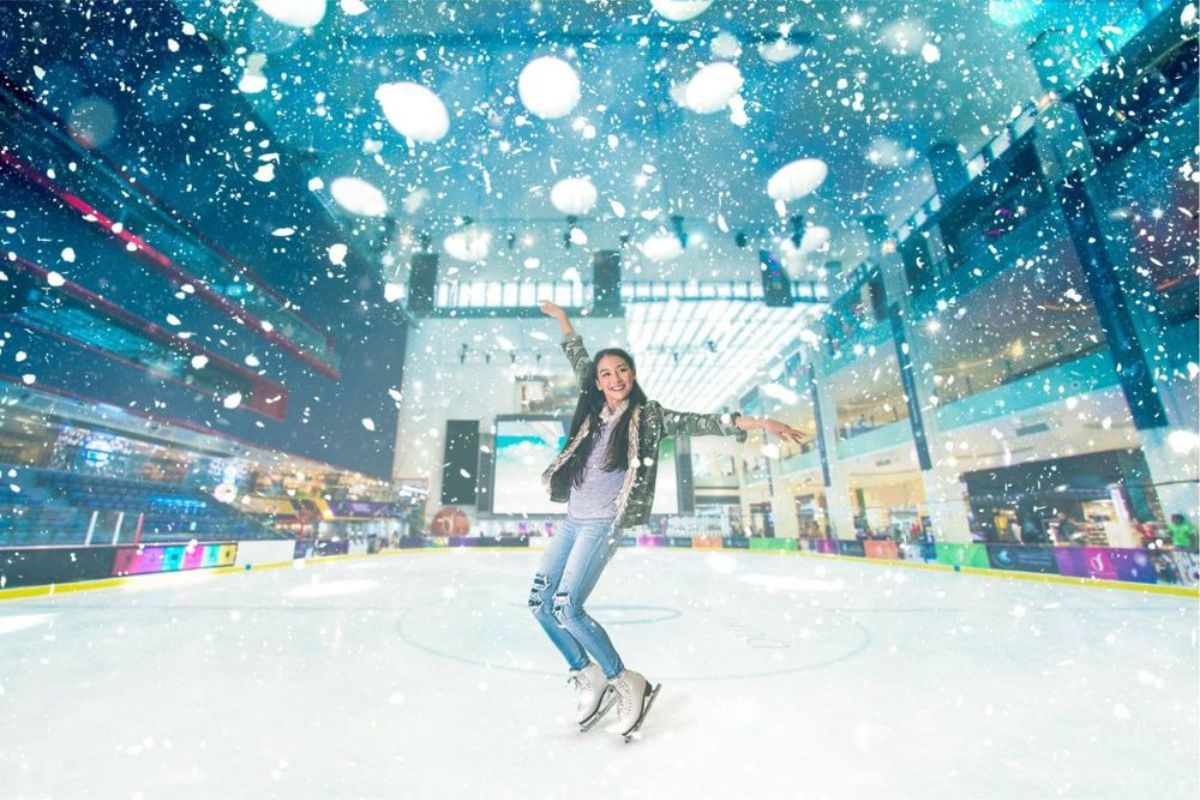 When the temperature rises outside, there is only one way to keep cool while still having fun. The Dubai Ice Rink is an Olympic-sized skating rink where kids and adults can move around and have fun while also honing their skating skills. It's also a great opportunity to wear your winter clothes in the summer, if only for a short time. The fake snow falling from the roof will fulfill your winter fantasies. If you haven't skated in a while, try out the IceBykes, a fun new addition to public and Freestyle sessions.
Location: The Dubai Mall, Downtown Dubai
Timings: 10:00 am – 12:00 am
Price: AED 85
Know more about - Things to do in Downtown Dubai
Ski Dubai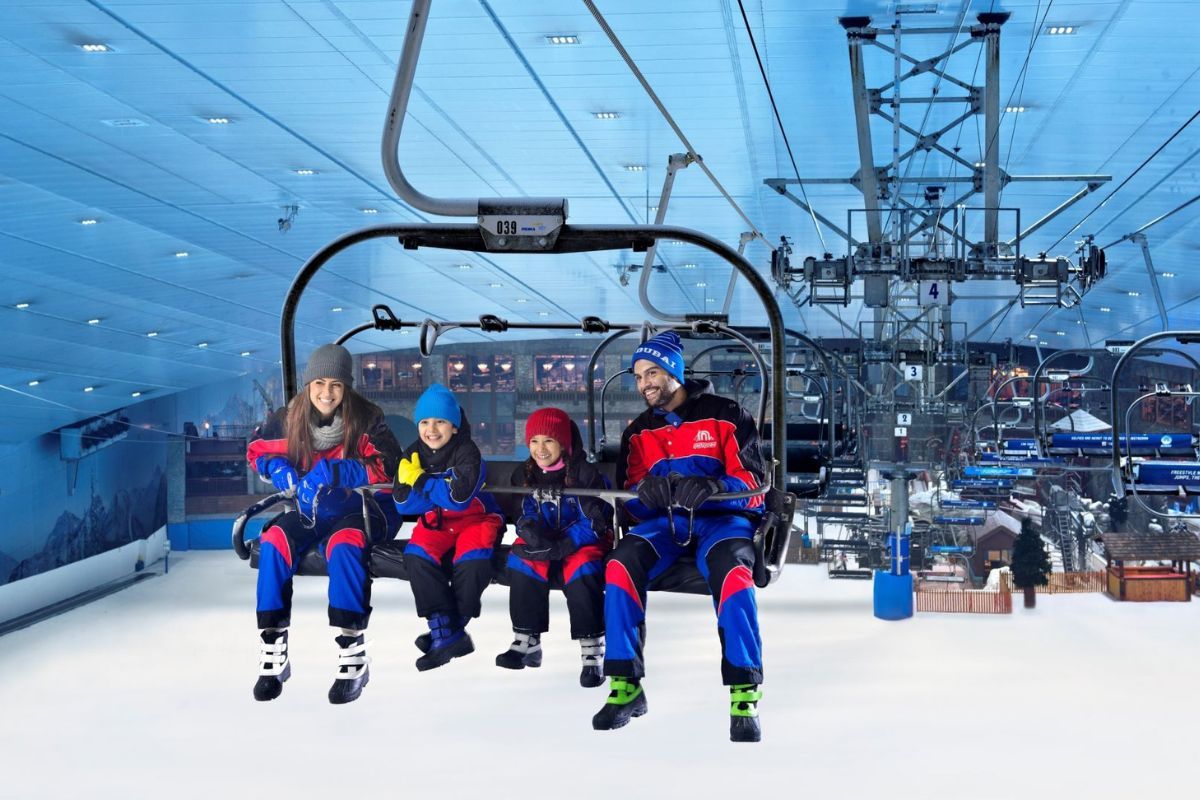 The exciting activities available at Ski Dubai include skiing, snowboarding, tobogganing, and ziplining. You can take advantage of everything related to snow at this indoor Snow Park. This one-of-a-kind winter wonderland offers unrivaled access to polar activities with attractions like the enormous zorbing ball, ice cave, Mountain Thriller ride, and more. Try the 150-meter-long Snow Bullet ride at Ski Dubai, which will transport you above the slopes and snow park. It is one of the coolest things to do at Mall of the Emirates!
Location: Ski Dubai
Timings: 10:00 am – 11:00 pm
Price: AED 150 per person
Catch a unique cinema experience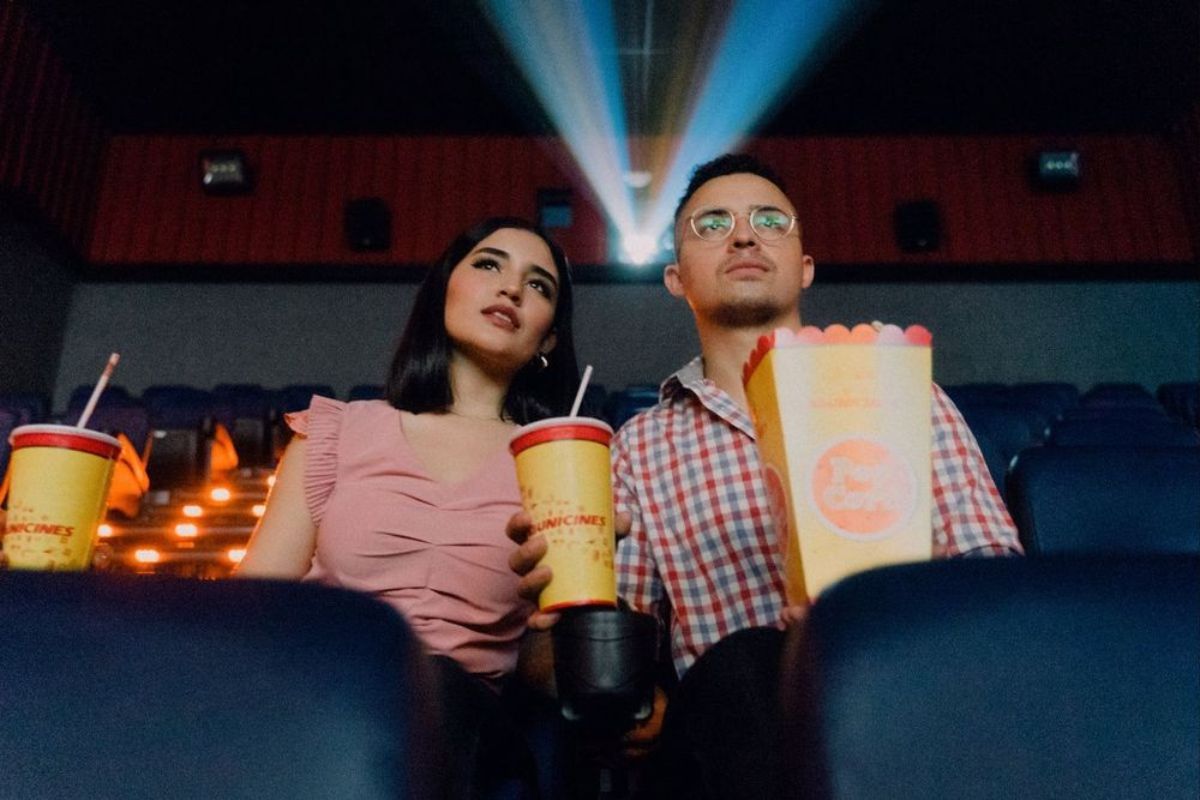 Watching a movie with your friends or family is guaranteed to be fun and is the best indoor activity you can do! Dubai has many movie theatres across the city, you'll find one in every mall around the corner. The city has many popular cinemas that most residents and tourists are familiar with such as – Reel Cinemas, Vox Cinemas, Novo Cinemas and more. All of these cinemas screen the latest movies of Hindi, English, Arabic, Malayalam and Telugu language. Besides the usual movie watching experience, Dubai also has quite a few unique cinema experiences that make your time at the theatre even more fun. From watching a movie in the snow, with a horror experience or on the biggest screen in the region. There's a lot of fun you can have while watching a movie in Dubai!
Know more about - Unique cinema experiences in Dubai
Dubai Dolphinarium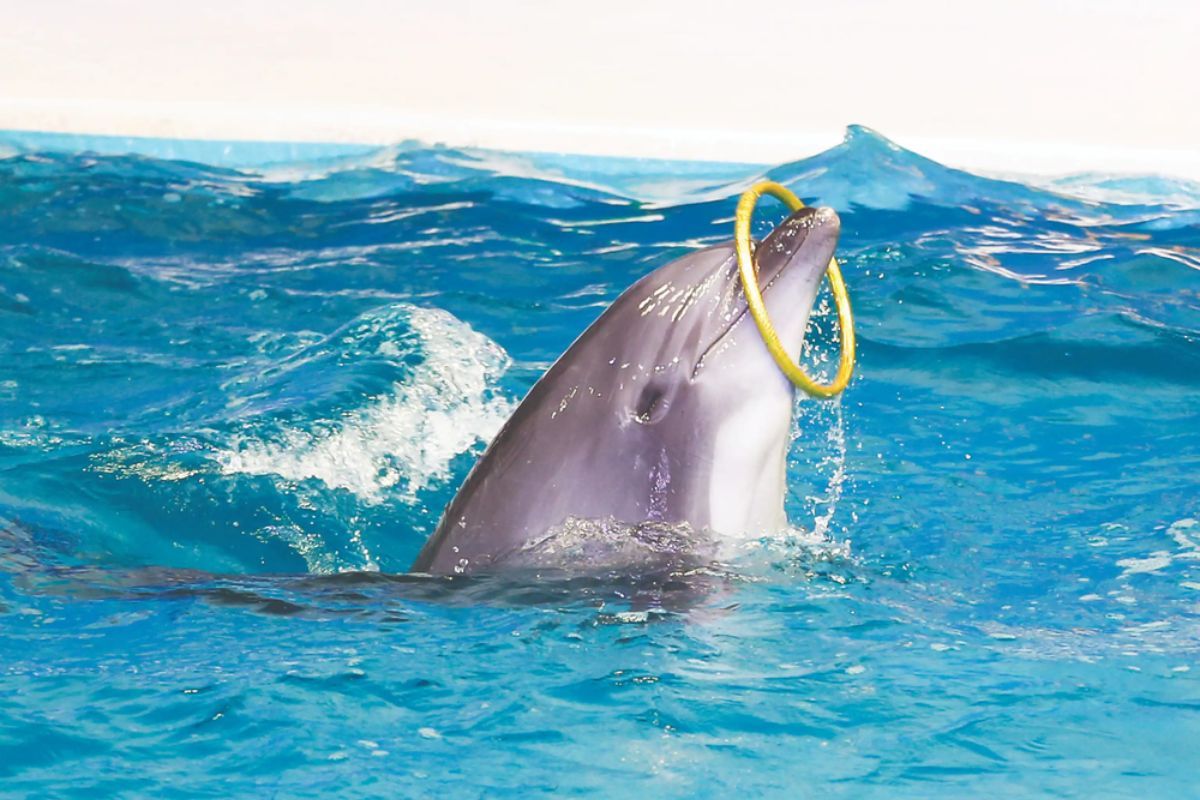 One of the most popular tourist destinations in Dubai is the Dubai Dolphinarium, which features the most distinctive indoor family entertainments in the UAE. One of the most well-known shows features the adorable dolphins playing with and splashing the audience while interacting with their trainers and jumping through hoops. They also have adorable seals, which are playful and sociable animals, in addition to dolphins. You can also decide to go swimming with the dolphins and have a close encounter that you will always remember!
Location: Dubai Creek Park
Timings: 11am, 2pm & 6pm (No Shows on Tuesday)
Price: AED 99
Know more - Fun Activities to do in Dubai Creek Park
Bounce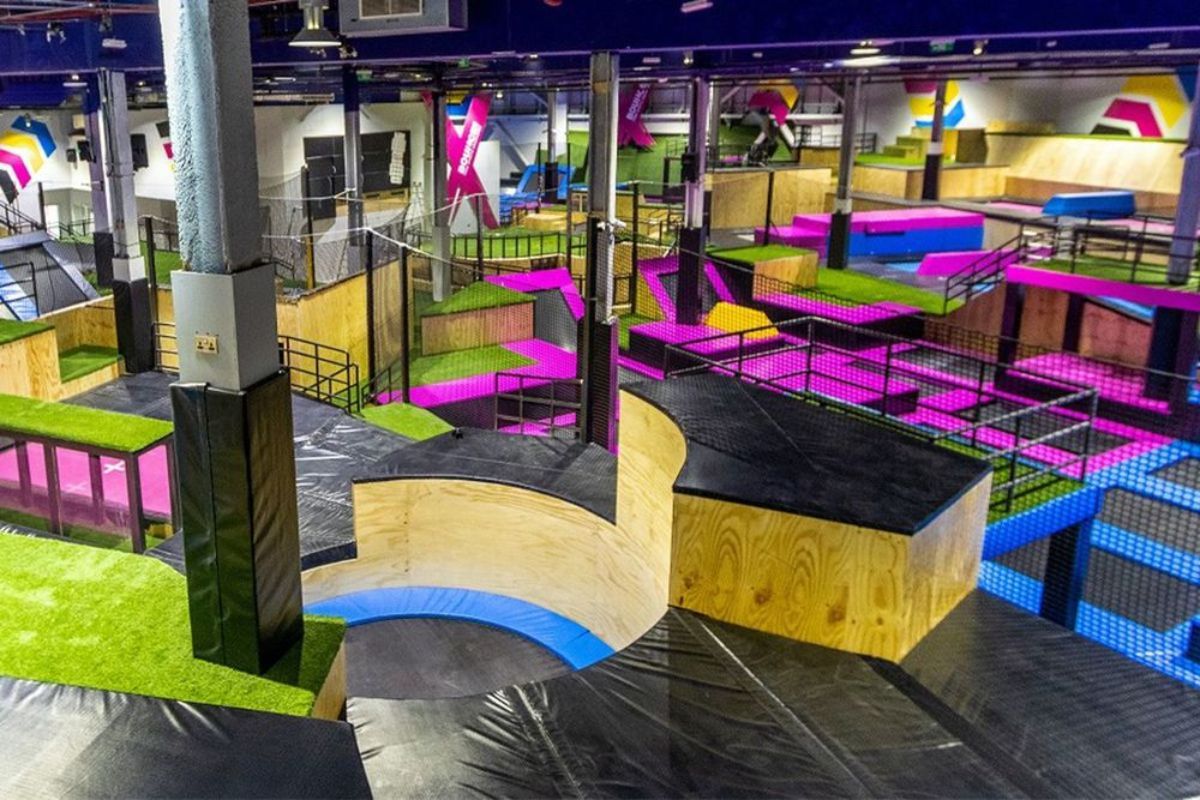 Bounce is an indoor trampoline park where you can jump around and have fun while defying gravity. It combines parkour and trampolining so you can free jump however you like. You can do anything here, from flipping through the air on the performance trampolines to running vertically up a wall to simply bouncing around on the sizable free jumping area. The indoor trampoline park offers a variety of packages, including kid-friendly activities. Additionally, they offer a fully supervised summer camp for kids that includes a variety of sports like volleyball, dodgeball, shooting hoops, and freestyle jumping. The perfect indoor activity for kids and adults in Dubai!
Location: Al Quoz | Al Ain
Timings: 01:00 pm – 09:00 pm (Monday to Friday) | 10:00 am – 09:00 pm (Saturday) | 10:00 am to 08:00 pm (Sunday)
Price: From AED 55
Theme Parks
IMG World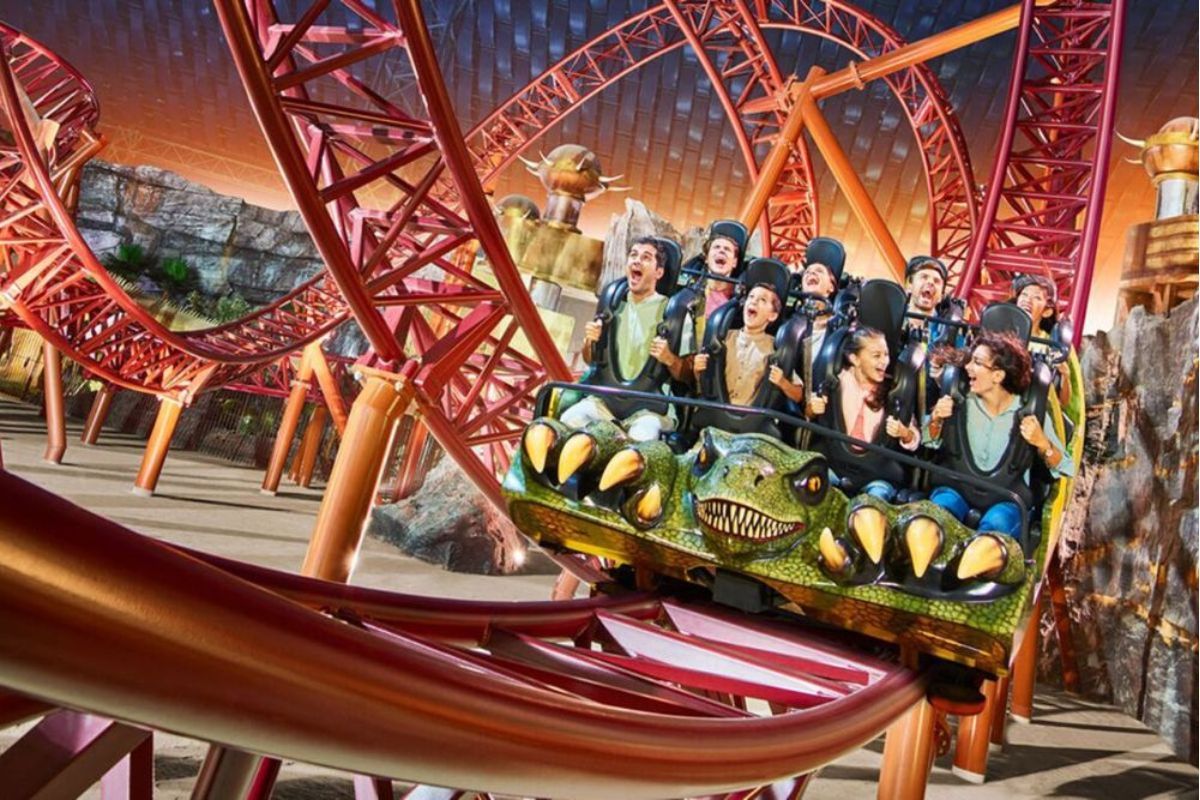 IMG Worlds of Adventure is the world's largest indoor theme park, with 1.5 million square feet of space. There are four adventure zones and 22 rides, so it's the ideal place to let your imagination run wild and have a good time like you've never had before. IMG is every child's dream destination, with rides based on their favorite cartoon characters such as Hulk, Powderpuff Girls, and Ben 10. The park is divided into four adventure zones: Marvel, Cartoon Network, The Lost Valley, and IMG Boulevard, with each zone featuring a variety of dining and shopping options that complement the zone's theme.
Location: Sheikh Mohammed Bin Zayed Road
Timings: Weekday 12:00 pm – 10:00 pm | Weekend 12:00 pm – 11:00 pm
Ticket Price: AED 345
Signature ride - The Velociraptor- One of the tallest and fastest roller-coaster in Dubai that propel you 100 km in 2.5 seconds from prehistoric jungle into the desert.
KidZania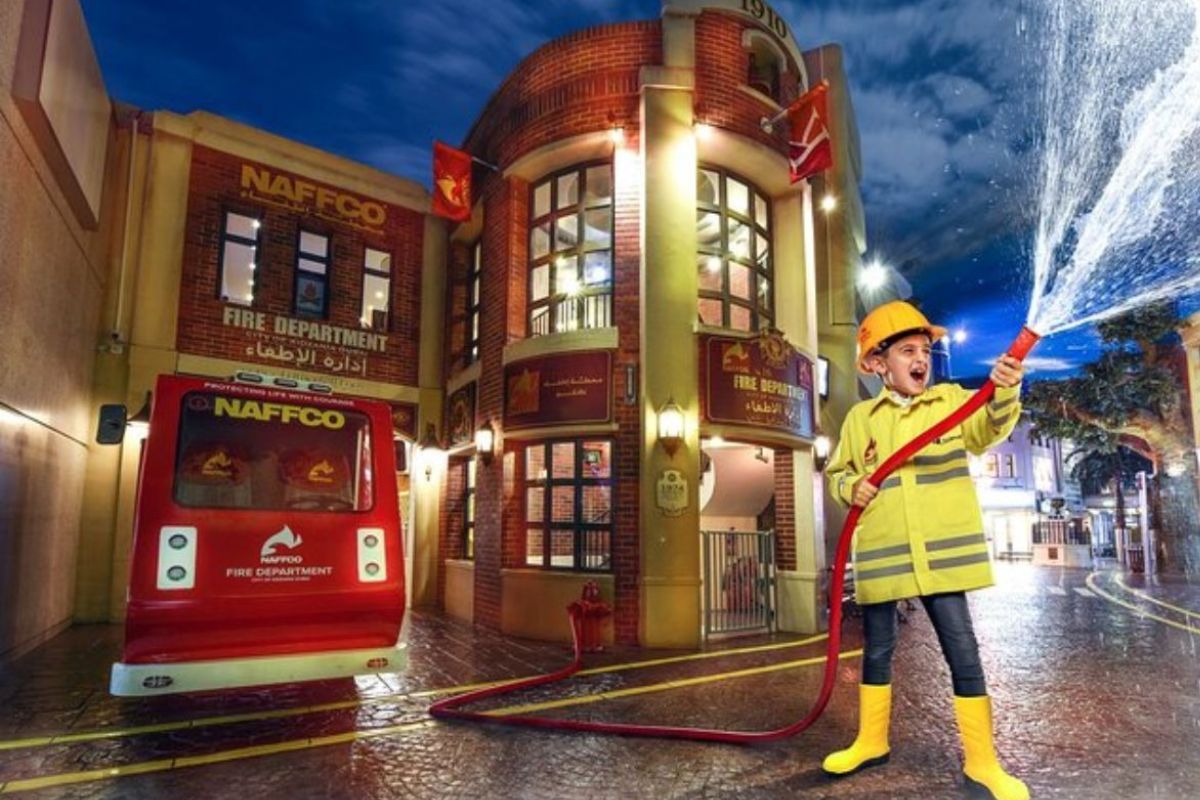 With their recreation of a real city where children can pretend to be adults and learn responsibilities by trying them out, KidZania perfectly combines learning and entertainment. Children can learn all about jobs, money, and the real world while also gaining life skills in its more than 40 job role-playing activities. Children can participate in various job-related activities and pursue careers as actors, firefighters, doctors, air hostesses, and pilots. The best indoor activity for your child is KidZania, where they can have fun and have an unforgettable experience while learning about the real world.
Location: Level 2, The Dubai Mall
Timings: 10:00 am to 10:00 pm
Price: From AED 80
Aquaventure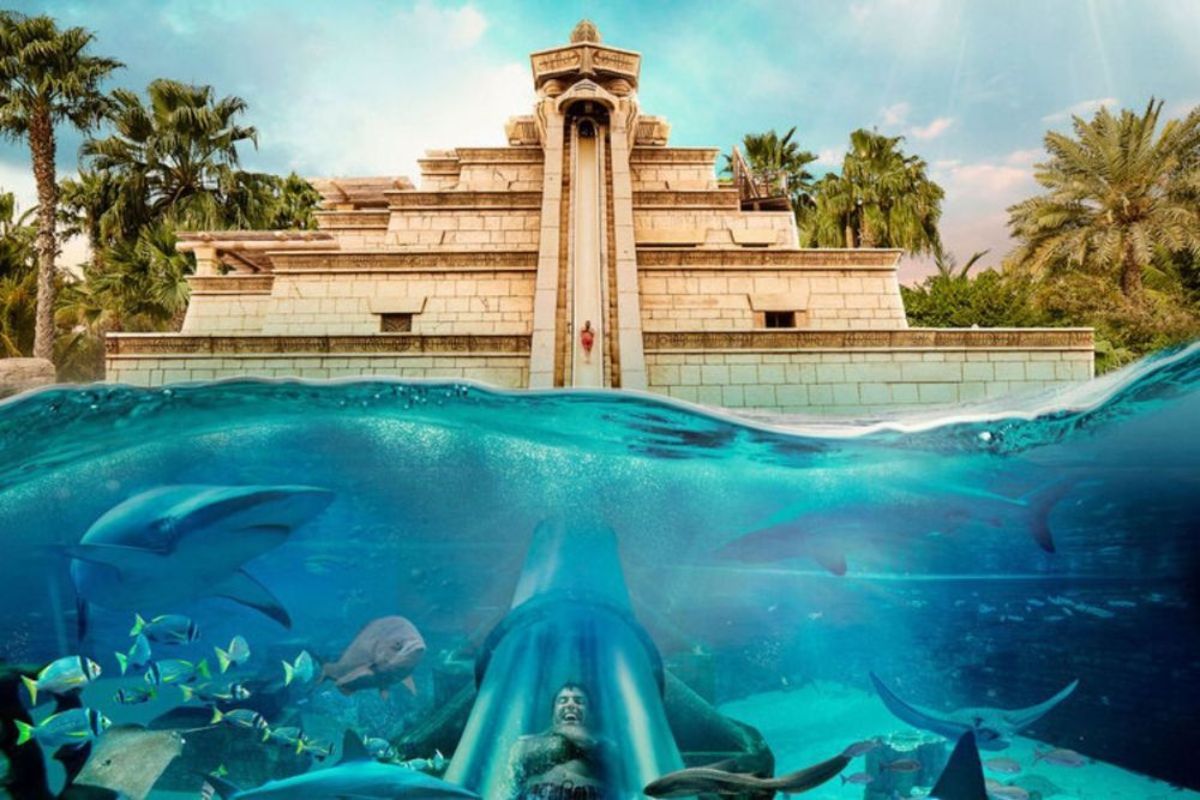 If you are a water baby or simply enjoy water parks, this is the place for you! This exciting waterpark is the largest in Dubai. It spans over 42 acres and is packed with thrilling rides and slides. Aquaventure is well-known for its impressive list of gravity-defying rides, such as the world's largest waterslide, Aquaconda, and the Poseidon's Revenge, which drops you 75 feet and then takes you through a mind-boggling double loop. The slides are surrounded by an ancient pyramid-like structure, which also serves as the park's theme. You can relax on the 700-meter-long beach in addition to enjoying the water rides and slides. There is also The Lost Chambers Aquarium, Dubai's largest aquarium with over 65,000 marine animals.
Location: Atlantis, The Palm
Timings: 09:30 pm – 06:00 pm
Ticket Price: AED 299
Signature Ride: Leap of Faith- a 90-foot slide that takes you through a lagoon with real sharks.
Know more about - Top Water Parks you must visit in Dubai
PlayDXB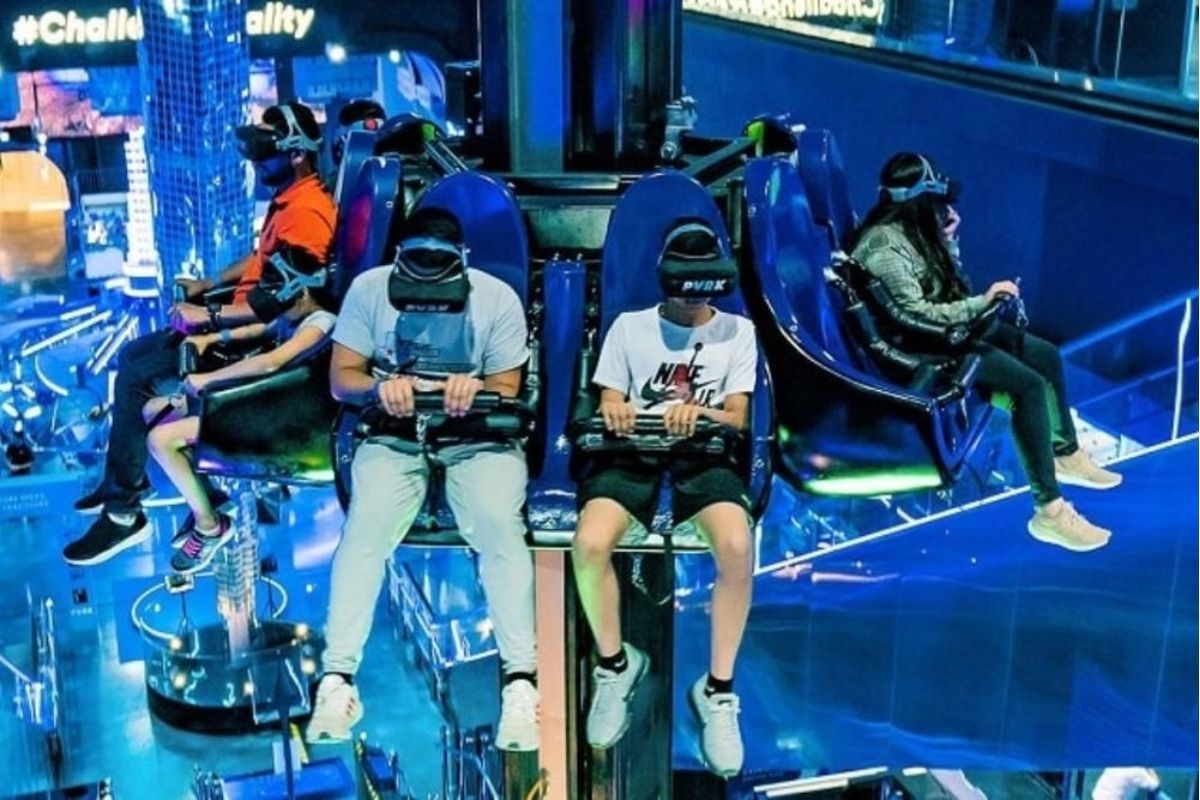 Play DXB, formerly known as VR Park, is the world's largest indoor virtual reality park. The theme park encourages you to "Challenge Reality" and is built around the idea of "shared escapism." There are more than 30 thrilling rides, activities, and games that mix perception with reality. This park, which is spread out over 2 floors, welcomes visitors of all ages and guarantees an amazing experience. Immerse yourself in the various rides and games it provides, which have themes related to horror, sports, adventure, and more. They also offer single-player and multiplayer games that let you communicate with others and share the exhilarating experience with your loved ones. Put on your VR headsets and get ready to lose yourself in an exciting new world.
Location: Level 2, Dubai Mall, Downtown Dubai
Timings: Weekday- 10:00 am – 11:00 pm | Weekends- 10:00 am – 00:00 am
Price: Rides range from AED 15- AED45
Signature ride: The Burj Drop - a nail-biting VR experience that will see you hanging onto the Burj Khalifa by a thread.
Know more about - The Ultimate Guide to Dubai Theme Parks

Thrill-seeking adventures
Dubai Kartdrome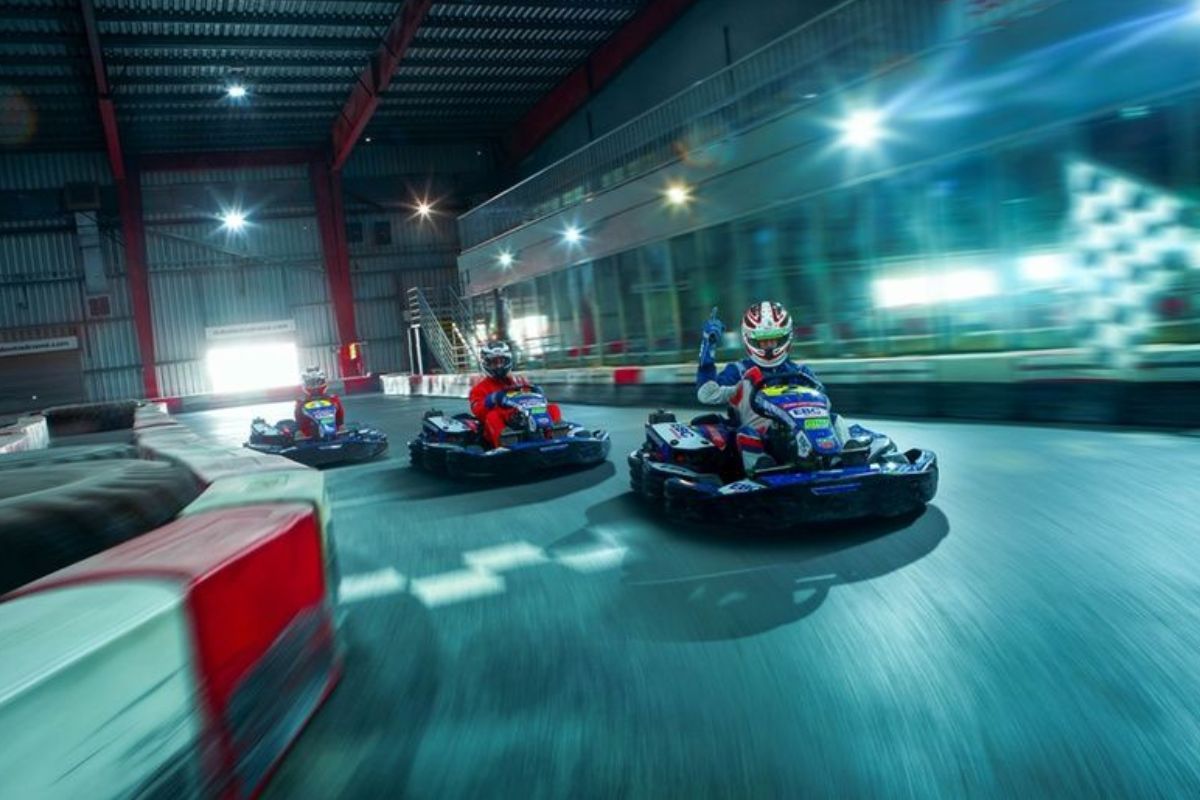 Fans of go-karting, this one's for you! All ages can use the indoor and outdoor circuits at the Dubai Kartdrome. Young drivers (7 and older) who want to combine some of the other activities, like Laser Tag and Race Room, should check out the Indoor Circuit. Additionally, the Indoor Circuit offers private instruction, children's parties, and karting camps. It is a popular location for go-karting in the UAE and has a 1.2 km track with 17 turns. This is the perfect  indoor activity to do, something you can enjoy on your own and with your kid in Dubai!
Location: Motor City, Dubai
Timings: 9am- 11pm
Price: AED 115
Escape Rooms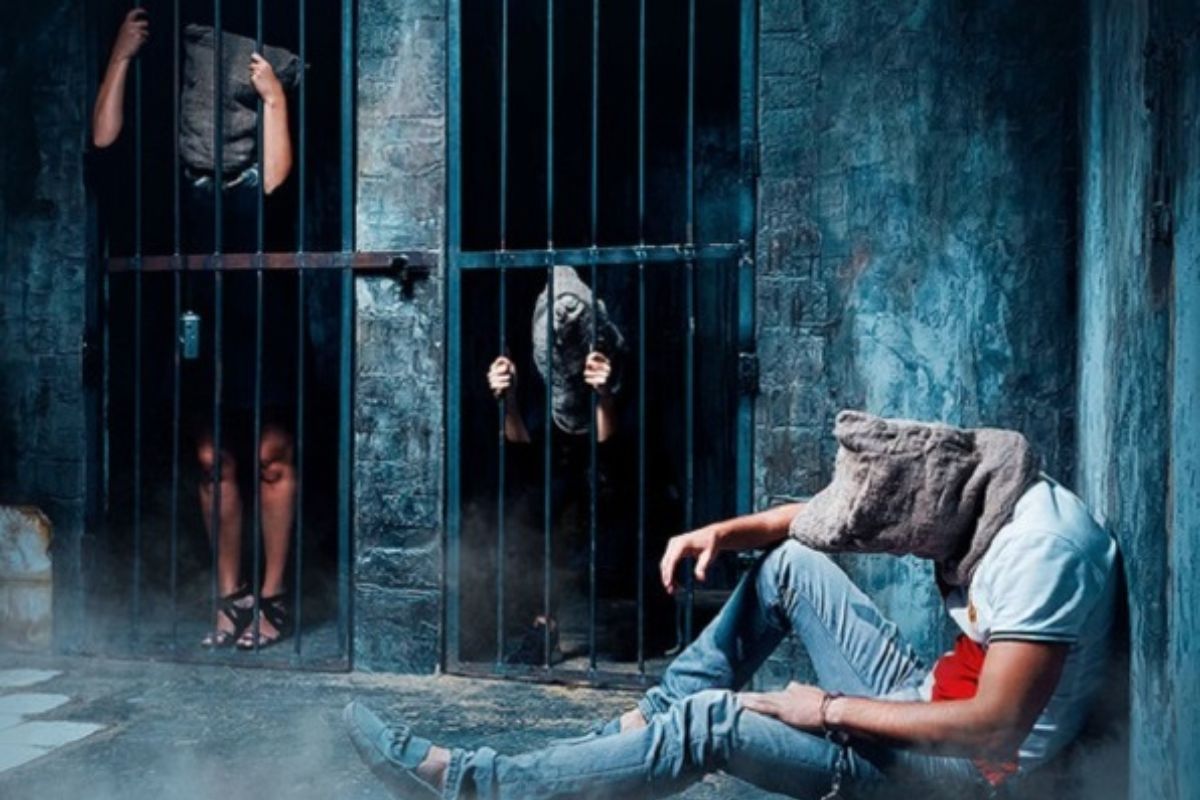 Do you have a talent for solving puzzles and riddles by paying attention to the hints? Imagine that you and your friends are trapped in a room and that the only way to escape is to finish the puzzle before the clock runs out. An escape room is exactly that. There are many different escape rooms to choose from, offering everything from Sherlock-themed adventures to resolving murder mysteries. There are many escape rooms in Dubai such as – Phobia escape room, Escape hunt, Hungarian Games, NoWayOut, Deep Dark Dubai and more. Experience this brain-teasing fun with your friends in Dubai!
Read more about - Escape Rooms in Dubai
Deep Dive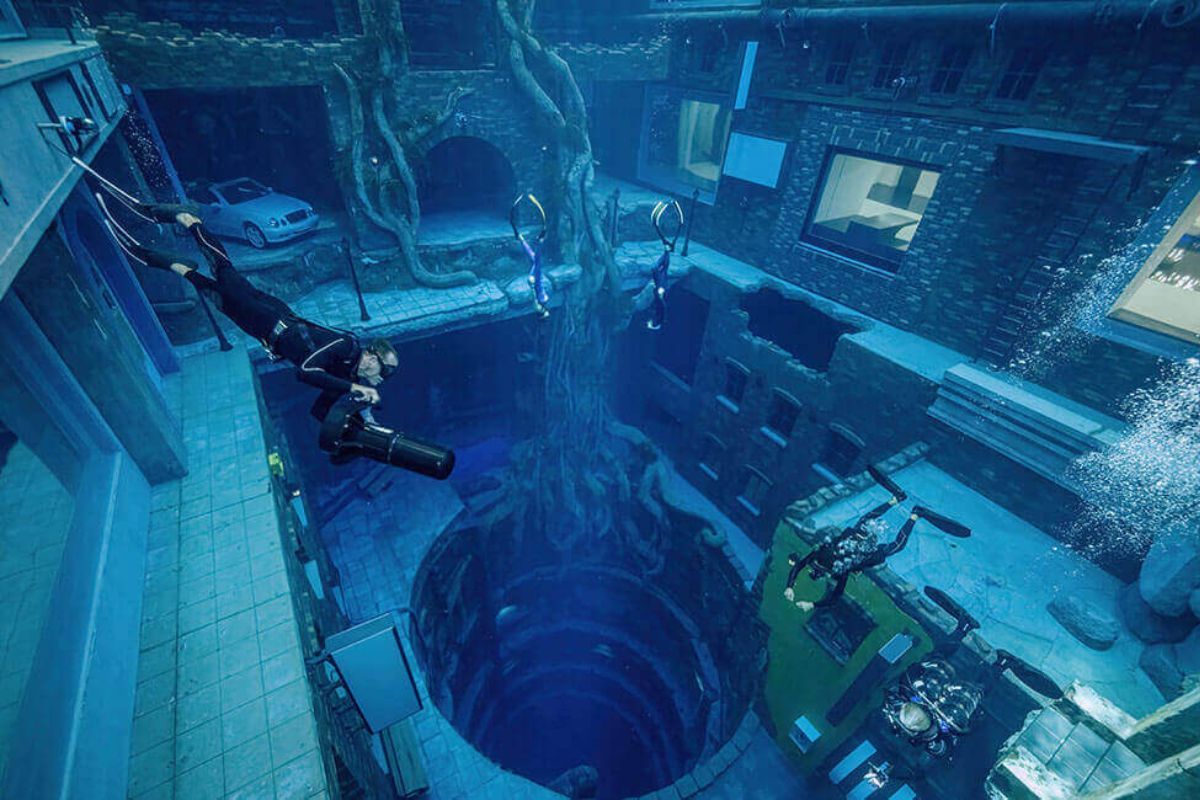 Deep Dive Dubai is a 60-meter pool designed for both professional and novice divers. It has a world-record-breaking attraction, the world's deepest swimming pool for diving. Aside from its incredible depth, the pool also has an underwater attraction themed after an abandoned sunken city. When you dive, you can discover a whole new dimension and a whole new world! Deep Dive Dubai also provides a variety of experiences, such as discovery dives for first-timers, scuba dives, free dives, and diving courses and workshops for divers of all levels, from beginners to technical instructors. So take a deep breath and prepare to enter a brand-new world!
Location: Nad Al Sheba 1, Dubai
Ticket Price: ranging from AED 400-1800
Know more - Deep Dive Dubai
Museums
Dubai Museum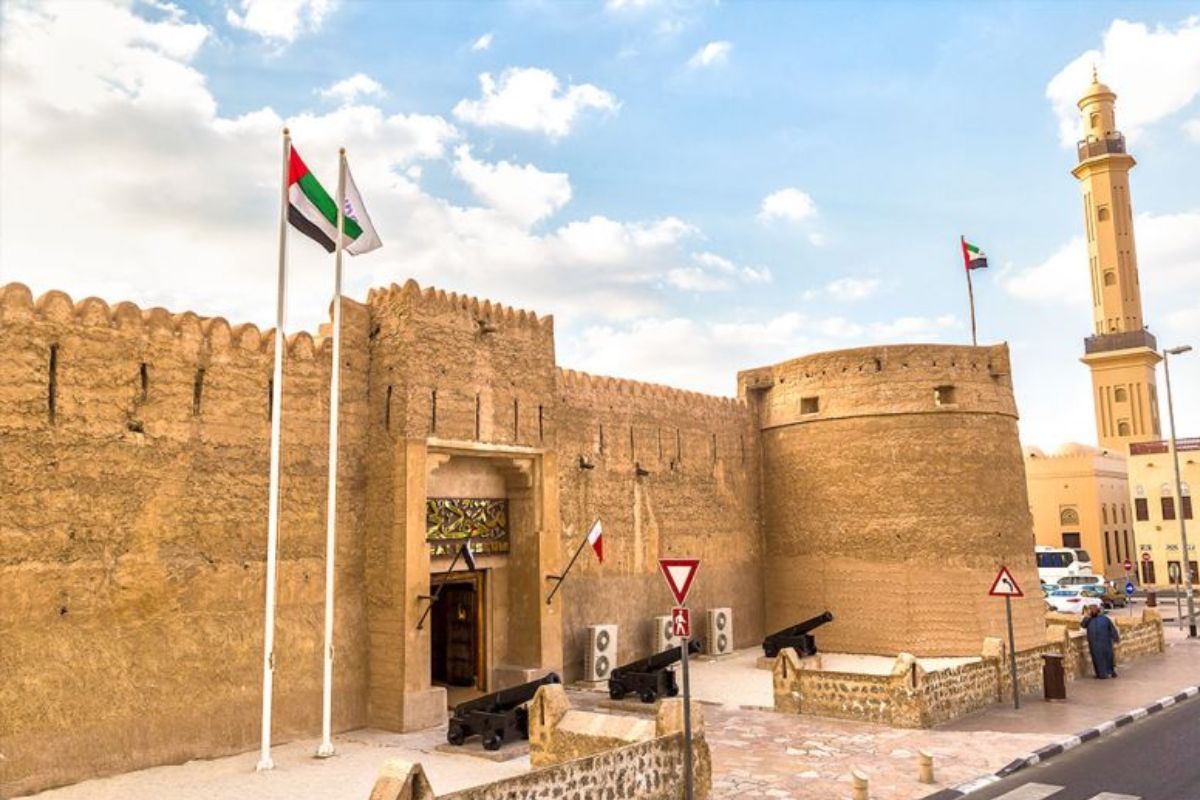 Visit Dubai's oldest museum, which is located between the busy streets of Bur Dubai. Built within a fort in 1787, this historic museum is impressive from the outside. The Dubai Museum provides visitors with the opportunity to view colorful and informative exhibits depicting the history of the UAE. The galleries that recreate scenes from marine life and the desert transport you back to old Dubai. You'll also get to see historic Arab mosques, date farms, souks, and houses from the time period.
Location: Al Fahidi St, Bur Dubai
Timings: Saturday - Thursday 08:30 am – 08:30 pm | Friday 02:30 pm – 08:30 pm (Currently closed for renovations until further notice)
Ticket Price: Adult: AED 3 | Children under 6 years: AED 1
Know more about - Dubai Museum
Museum of the Future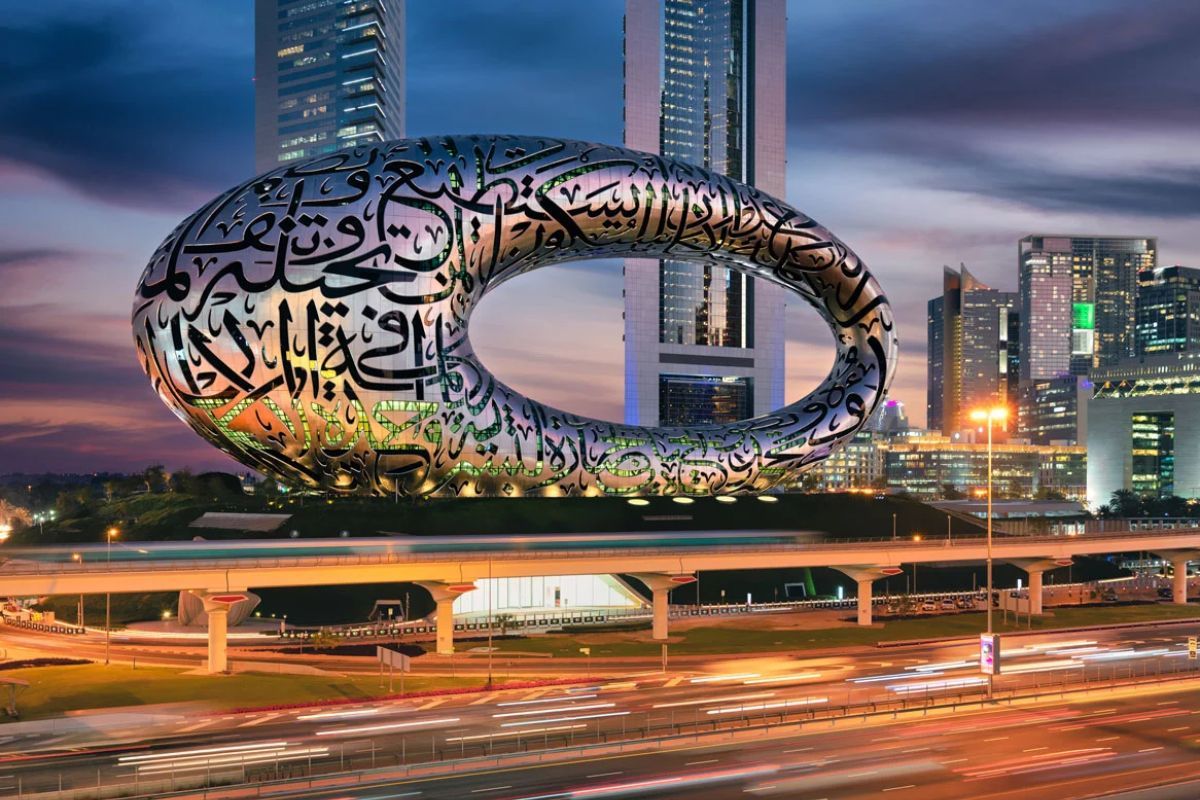 This extraordinary museum, one of Dubai's most famous and picturesque landmarks, investigates how society will evolve in the coming decades. In an unprecedented way, the museum combines traditional exhibition, immersive theater, and themed attractions. The museum's exterior is beautifully carved in Arabic calligraphy that covers His Highness Sheikh Mohammed Bin Rashid Al Maktoum's poetry. You can look beyond the present to the limitless possibilities of the future in a variety of sectors, including space travel, climate change, and ecology. This museum is not only beautiful on the outside, but it is also a work of art on the inside. It is one of the best museum in Dubai!
Location: Sheikh Zayed Road
Timings: 10:00 am – 07:30 pm
Ticket Price: AED 145
Read more about - Museum of the Future
Also Read: