Whether you're a long-time resident, a seasoned traveler, or planning your first visit, this A-to-Z guide of Dubai will help you navigate through the wonders and experiences that this dynamic city has to offer.
A is for… At The Top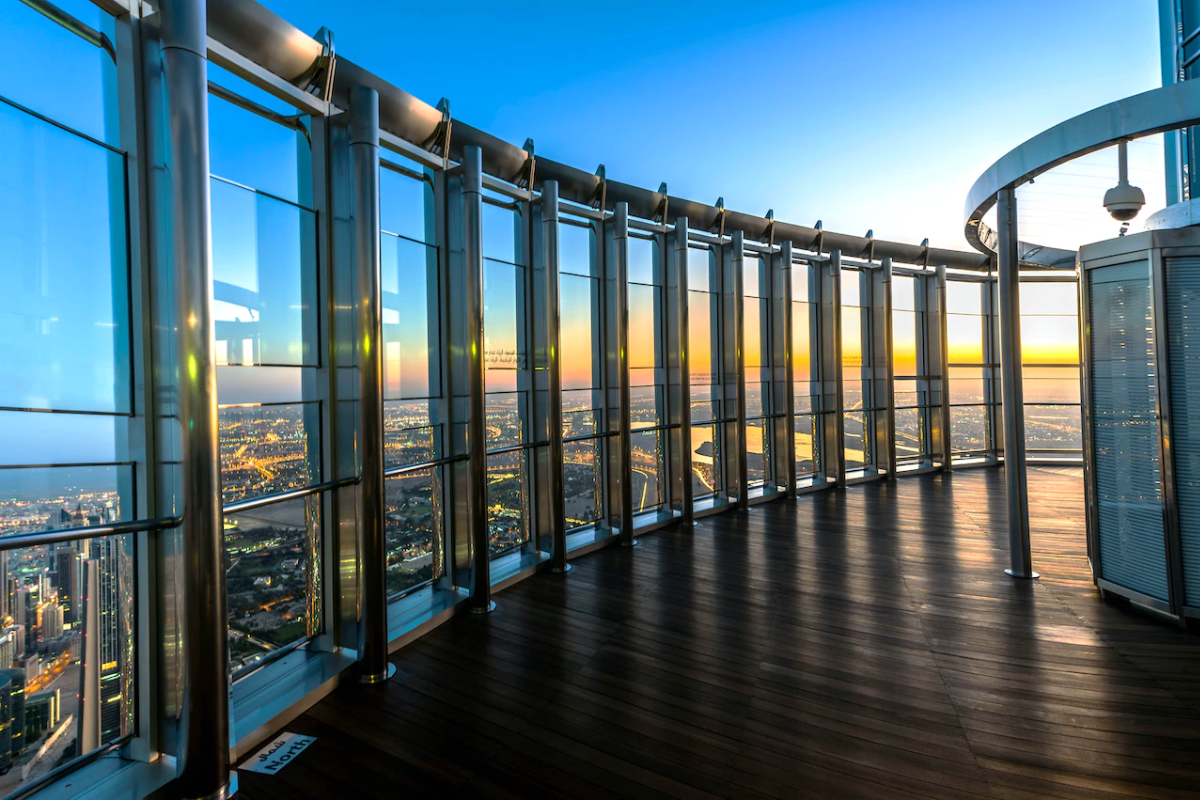 From the observation deck on the 124th floor of the world's tallest structure, Burj Khalifa, you will feel like you're on top of the world – and here's the kicker, you really are. The floor-to-ceiling glass windows provide a breathtaking 360-degree view of Dubai and its surroundings. The experience is truly awe-inspiring, especially during the evening hours.
Also Read - Burj Khalifa in Dubai Earns a Spot in the Top 10 Buildings with the Best Views Worldwide
B is for… Beaches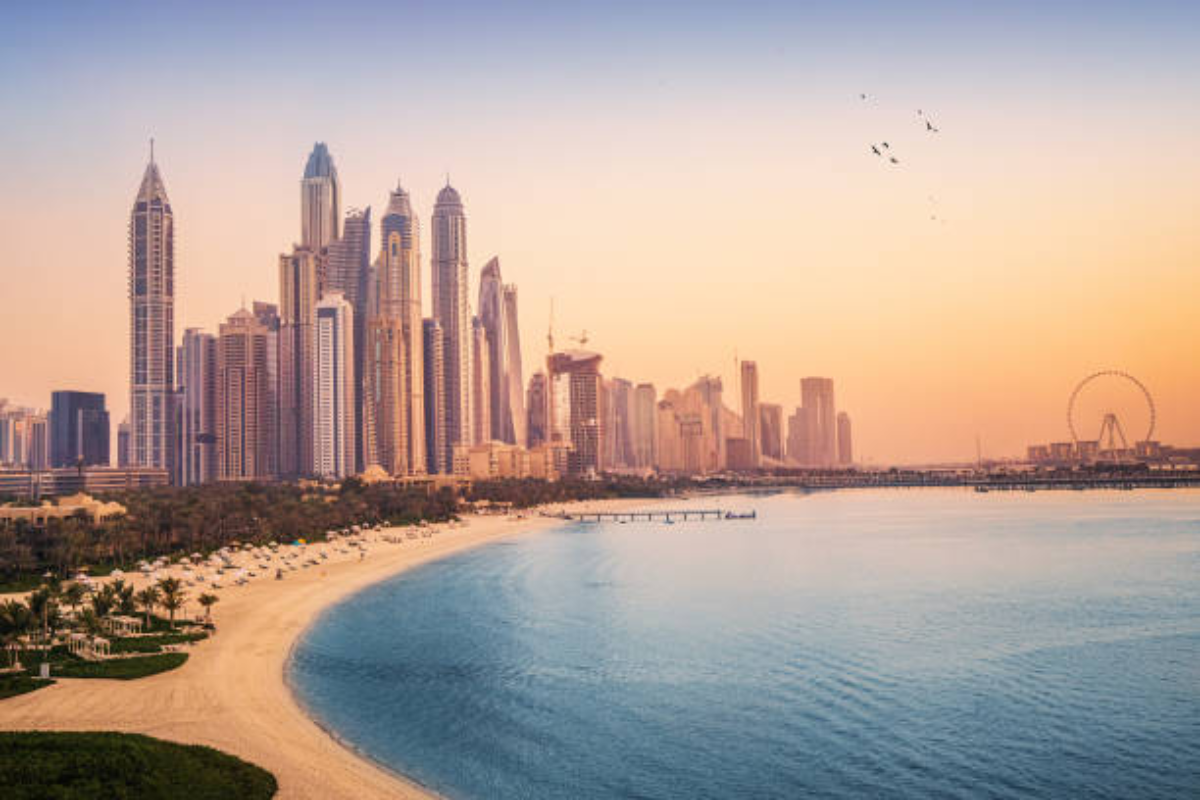 There aren't many destinations that offer the kind of beaches you get in Dubai. From a number of free access beaches to hotel clubs and the only exclusive beach club on The World Islands, there really is something for everyone. Grab your beach bag, butter up with sunscreen, slap on your designer shades, and head out to the shores.
Also Read - Top 10 Beaches to Explore in Dubai on Your Next Vacation
C is for… Creek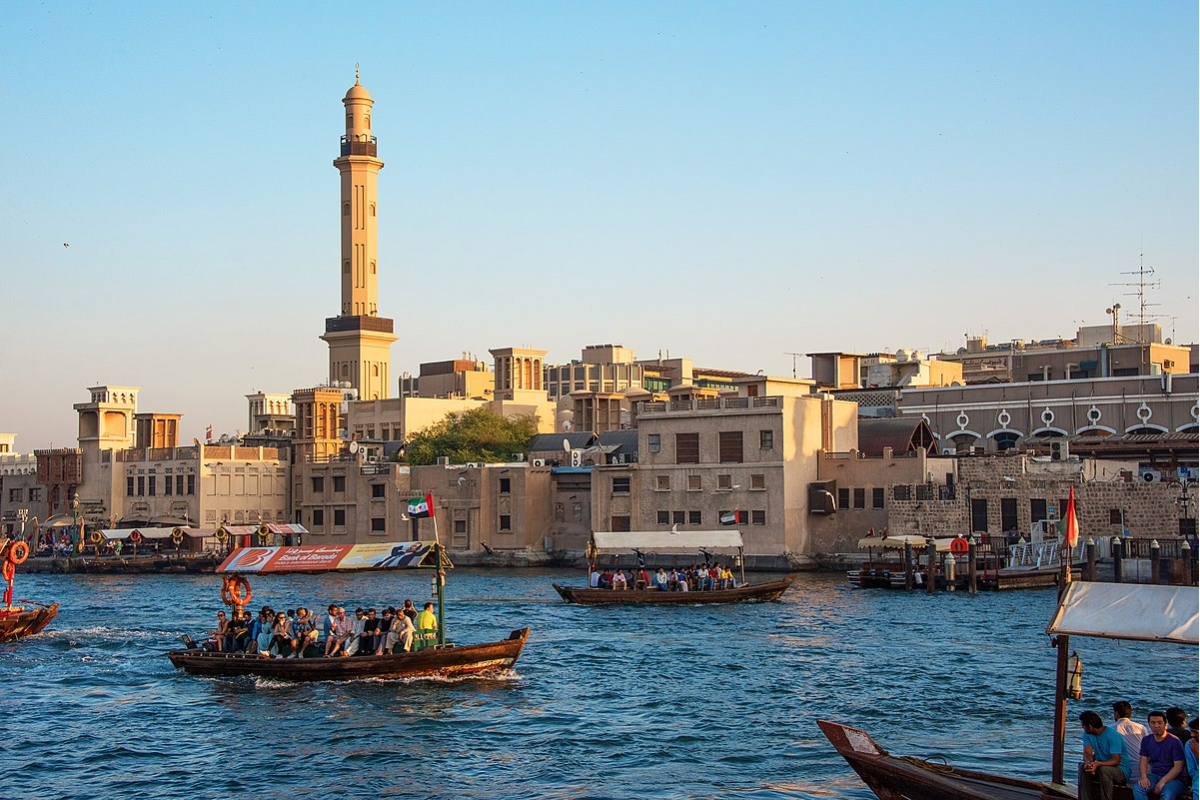 The birthplace of Dubai's commercial trade and the primary factor to which Dubai owes its modern existence. Meandering through the heart of the city, the revered Dubai Creek remains a must-see for a glimpse of the old city. Catch an abra across the creek and pass by the old souks (bazaars) that brought this metropolis to life
Also Read - Abra Creek Crossing: Exploring the Beauty of Nature
D is for… Dubai Mall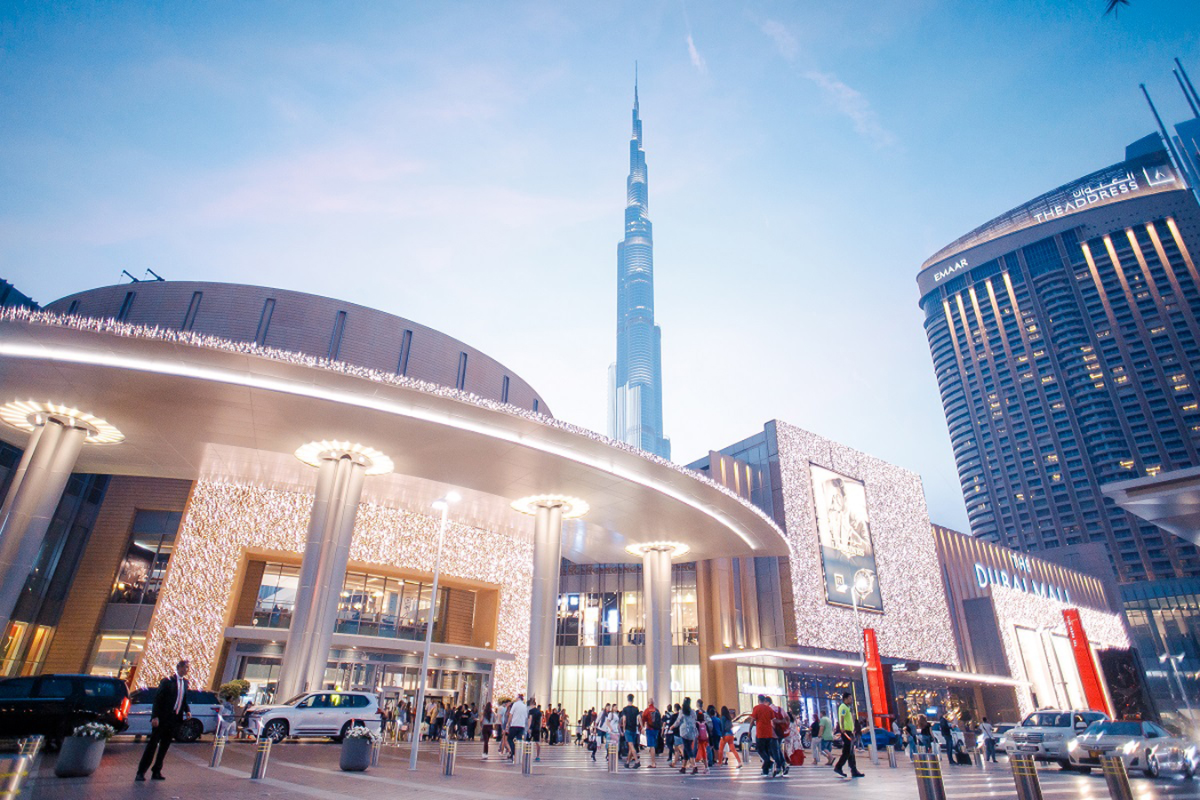 Welcome to the world's largest destination for shopping, entertainment, and leisure. Dubai Mall is home to more than 1,200 retail stores across an area equivalent to 200 football pitches, plus hundreds of F&B outlets and entertainment galore, including Dubai Aquarium and Underwater Zoo.
Also Read - Shop till you drop! Explore the best shopping malls in Dubai‌‌
E is for… Expo City Dubai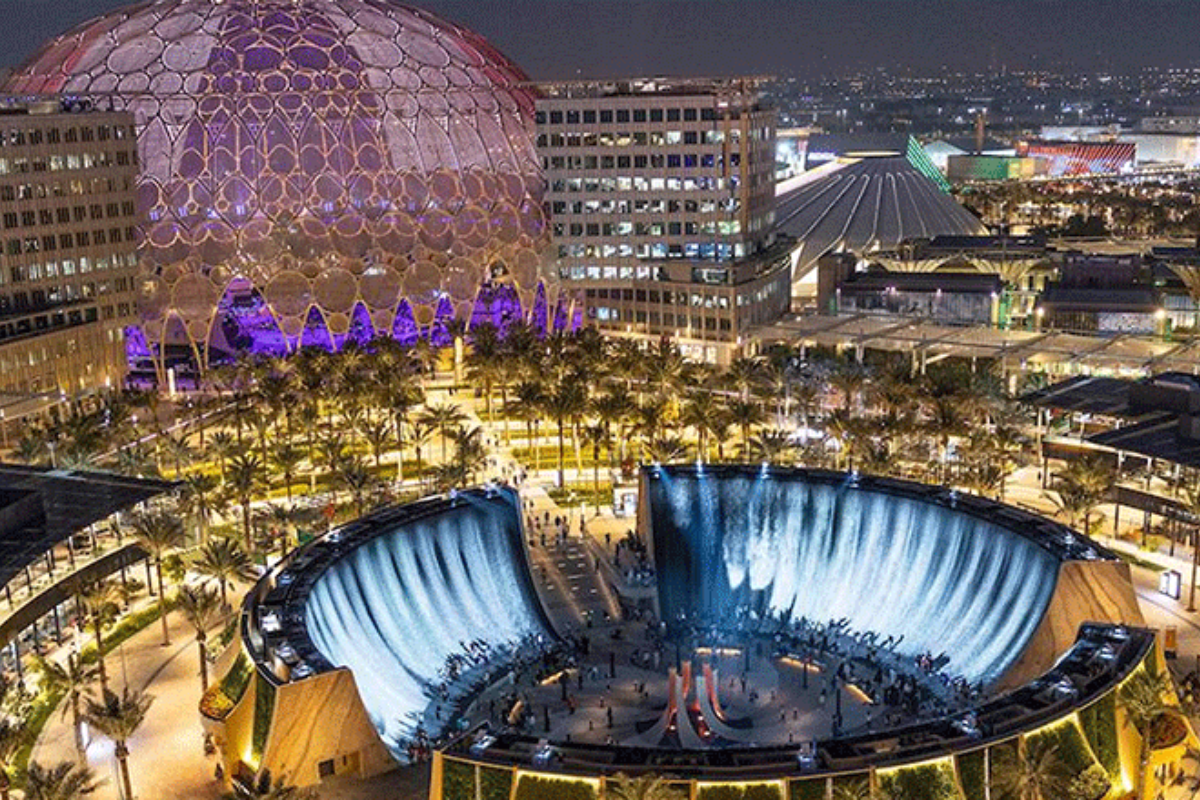 Expo City Dubai is a future-centric mini-city that builds on the legacy of Expo 2020 Dubai. It brings back many of the entertainment offerings that delighted visitors during the World Expo, including the flagship Al Wasl Plaza, Garden in the Sky observation tower, and Surreal water feature.
Also Read - Expo City Dubai - Things to Know about Expo Dubai
F is for… Falconry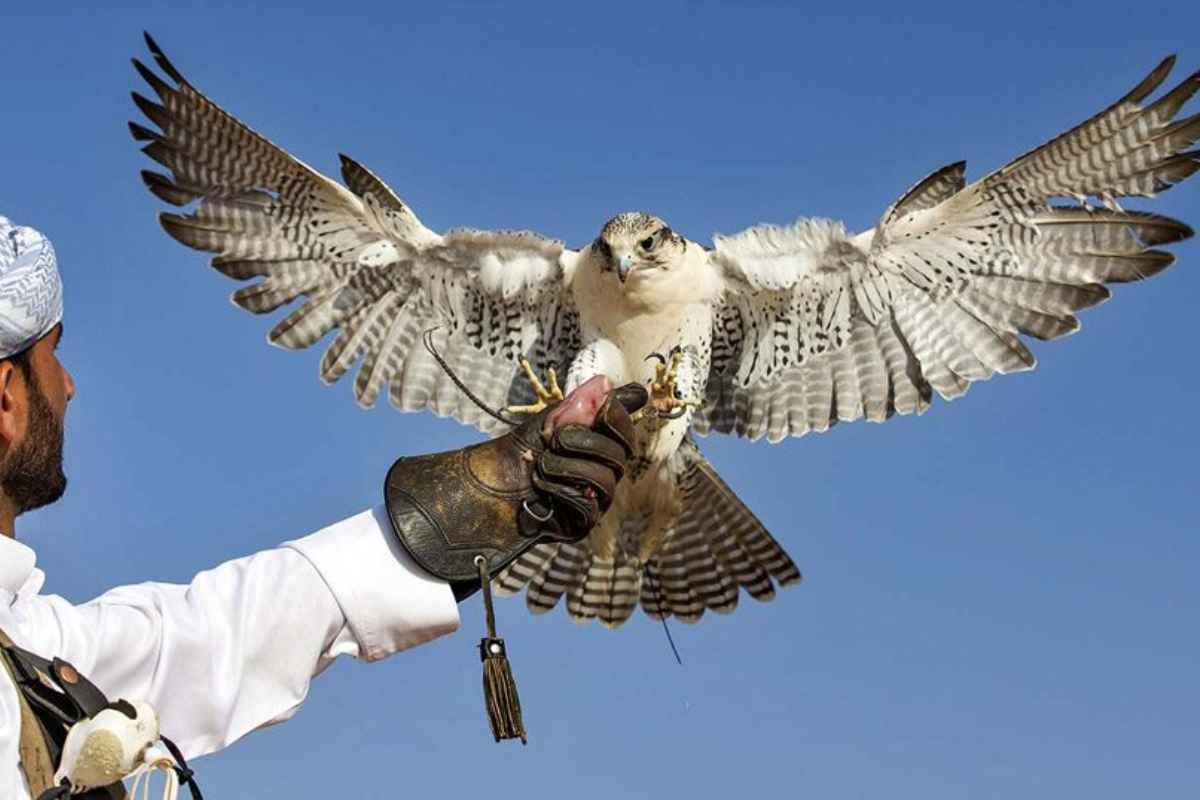 An Arabian cultural heritage. It has been practiced in the UAE for centuries and was an integral part of life in the desert. Originally, falcons were used for hunting prey such as hare or houbara (a large native bird species), allowing the Bedouins to supplement their diet with meat. Today, falconry is practiced to preserve this art. Visit the Falcon Heritage Sports Centre to find out more.
Also Read - International Federation for Falconry Sports & Racing announces new global falconry events
G is for… Global Village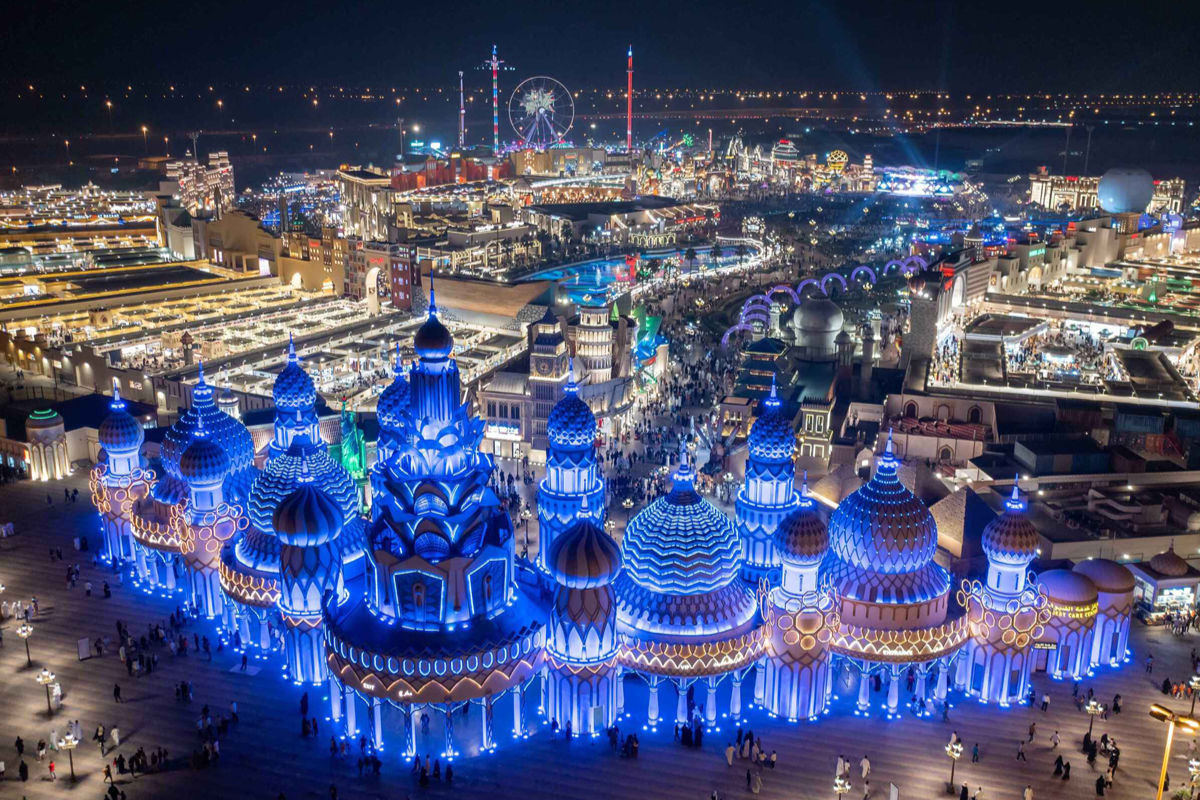 Open annually from October to April, this outdoor leisure destination is packed with entertainment for all ages. Experience live performances, cultural pavilions, thrill-packed rides, exciting games, delicious cuisines, and plenty more.
Also Read - Global Village Dubai: A Melting Pot of Global Traditions and Entertainment
H is for… Hatta Wadi Hub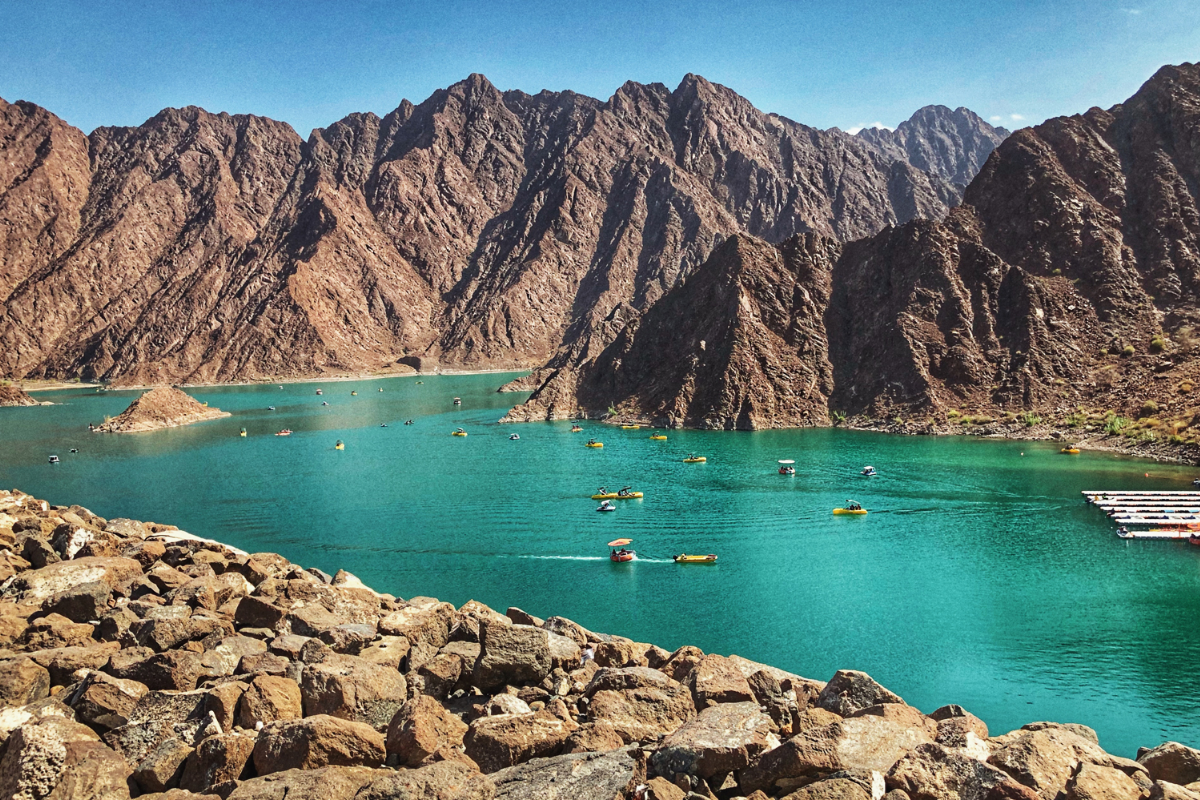 Take a short drive to the mountain town of Hatta for an incredible range of adventures. Rent a mountain bike and tackle 52km of trails – color-coded according to difficulty – or try archery, axe-throwing, zorbing, and the huge 12m-high water slide.
Also Read - Exploring the Enchanting Al Hatta: Top Things to Do in Dubai's Hidden Gem
I is for… IMG Worlds of Adventure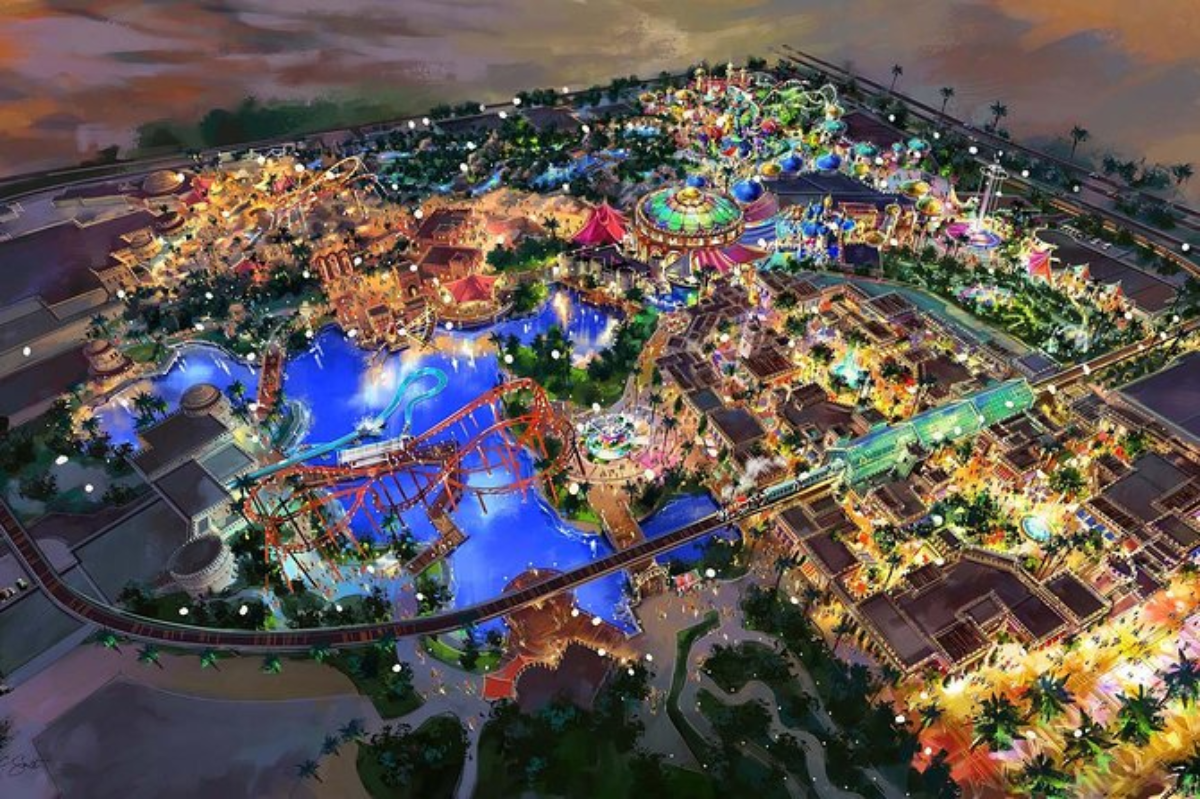 This indoor theme park brings Marvel and Cartoon Network characters to life with state-of-the-art rides. Covering an area of more than 28 football fields, it features action icons like Iron Man and The Powerpuff Girls, plus unique experiences like the Haunted Hotel and Thor Thunder Spin.
J is for… Jumeirah Beach Residence (JBR)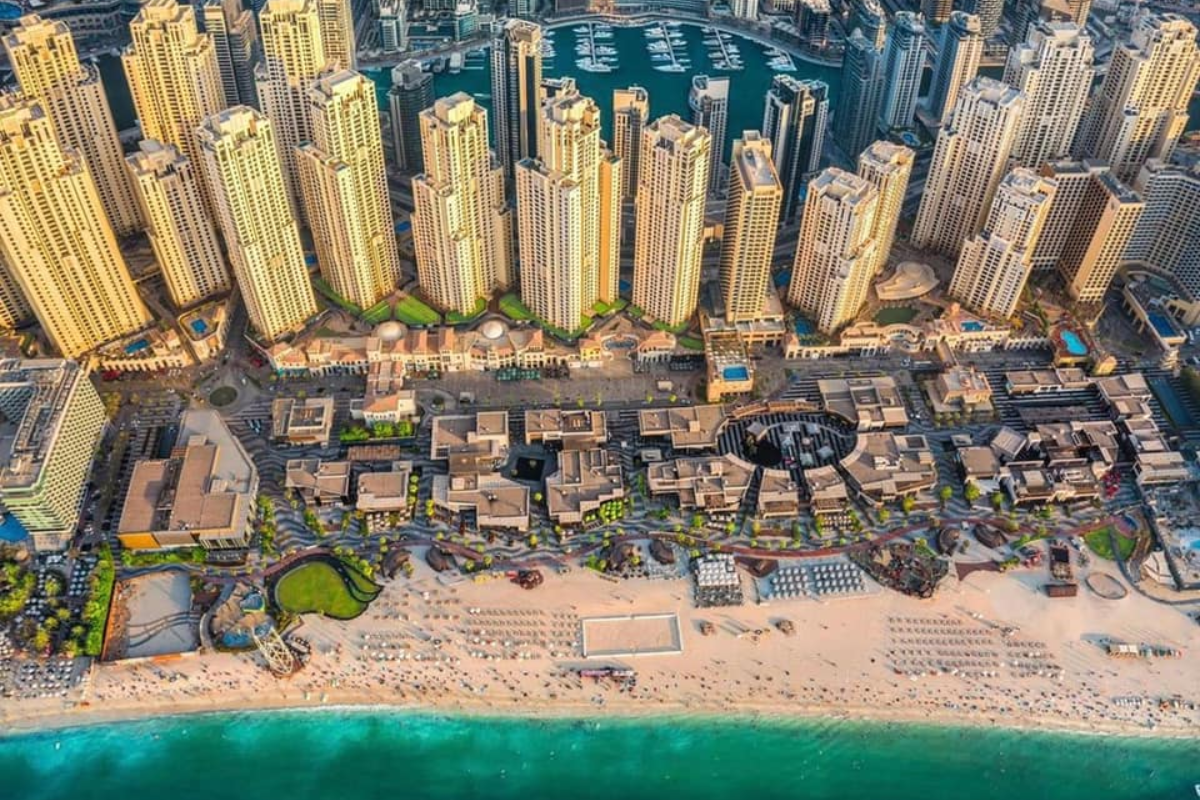 This AED 6 billion waterfront strip, consisting of 40 high-rise towers in the Dubai Marina district, spawned development in Dubai as we know it. Stretching 1.7 km alongside Jumeirah Beach and peppered with 5-star hotels, JBR has become a tourist magnet offering al fresco dining, beach bumming, boutique shopping, and show-stopping views of Dubai's snazziest automobiles.
Also Read - 15 Fun Things to Do at JBR in Dubai
K is for… Kite Beach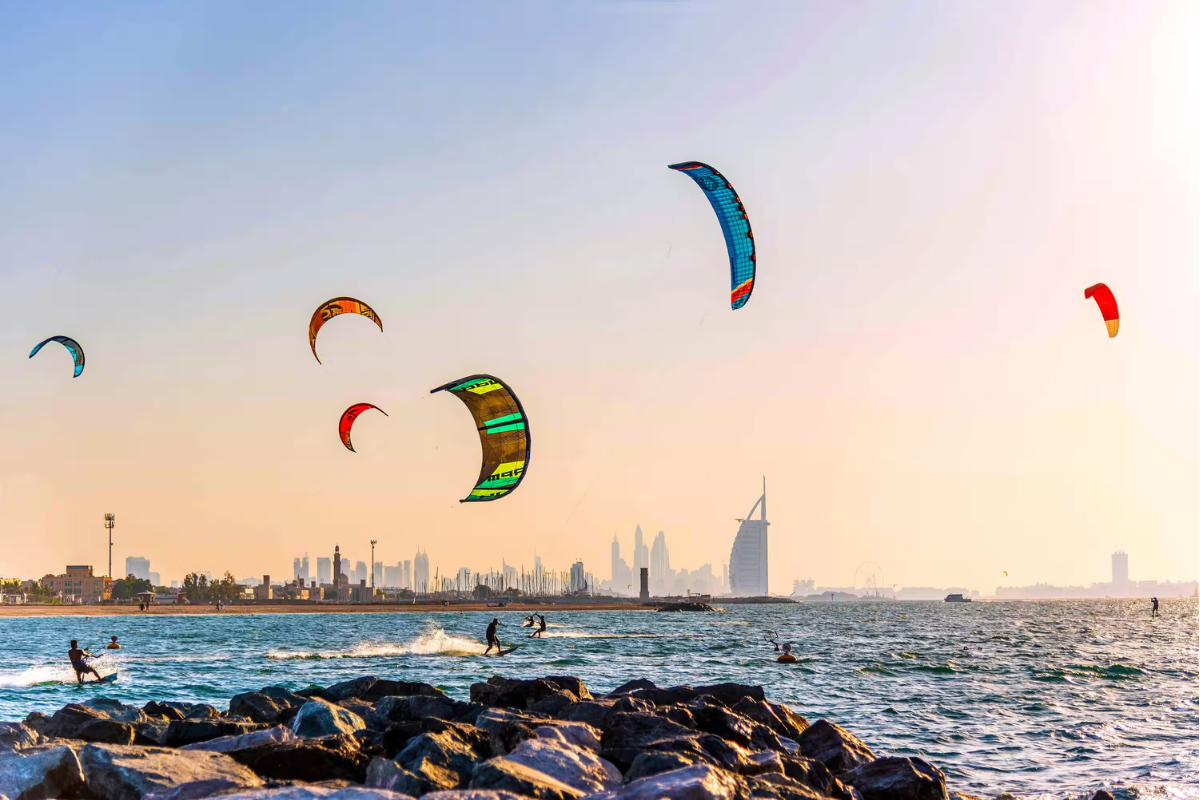 Kite Beach is one of Dubai's most popular beaches – perfect for sun-seekers, foodies, and sports enthusiasts alike. Try kitesurfing, wakeboarding, or stand-up paddleboarding, join a game of volleyball, head to the food trucks, or go for a jog along the 14km track.
Also Read - Kite Beach in Dubai - Explore The Best Beach in Dubai
L is for… La Perle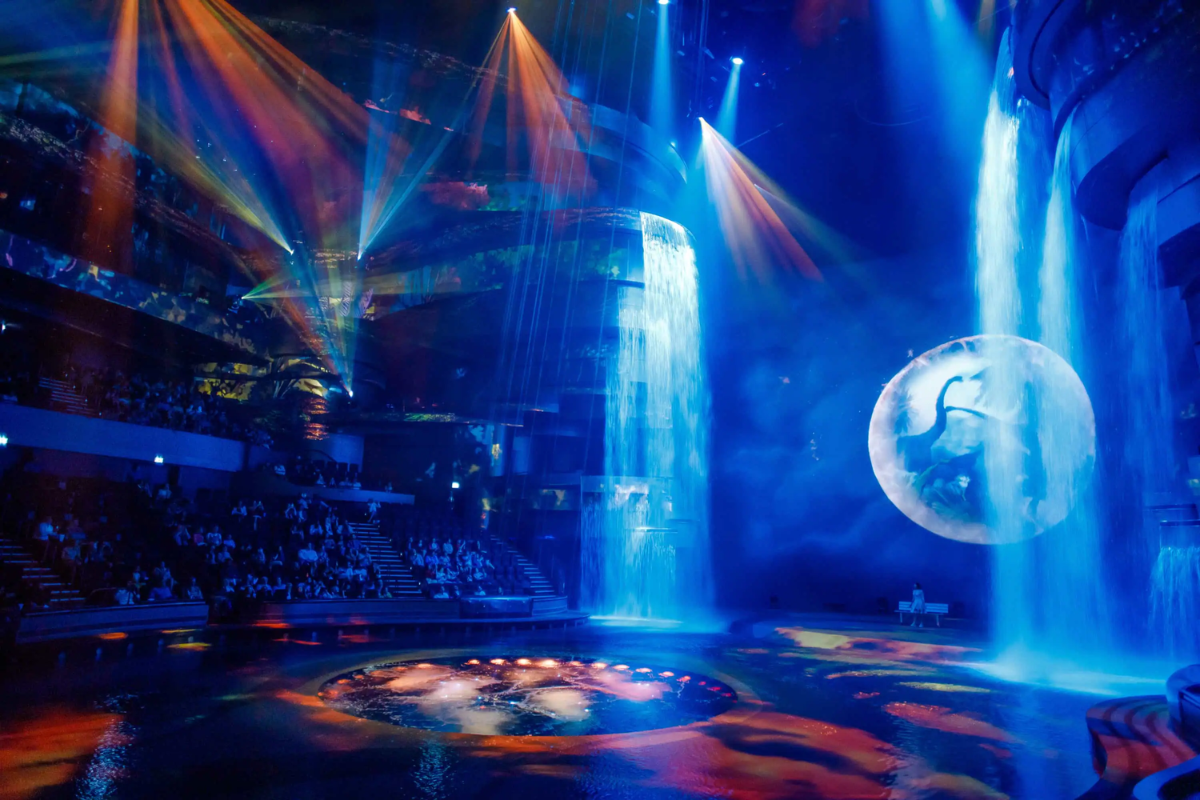 Book tickets to the region's first permanent show that combines breathtaking choreography with daring stunts in the novel 'Aqua Theatre'. See world-class artists perform remarkable feats, including aerial acrobatics, death-defying dives, and unbelievable motorcycle tricks at La Perle.
M is for… Museum of the Future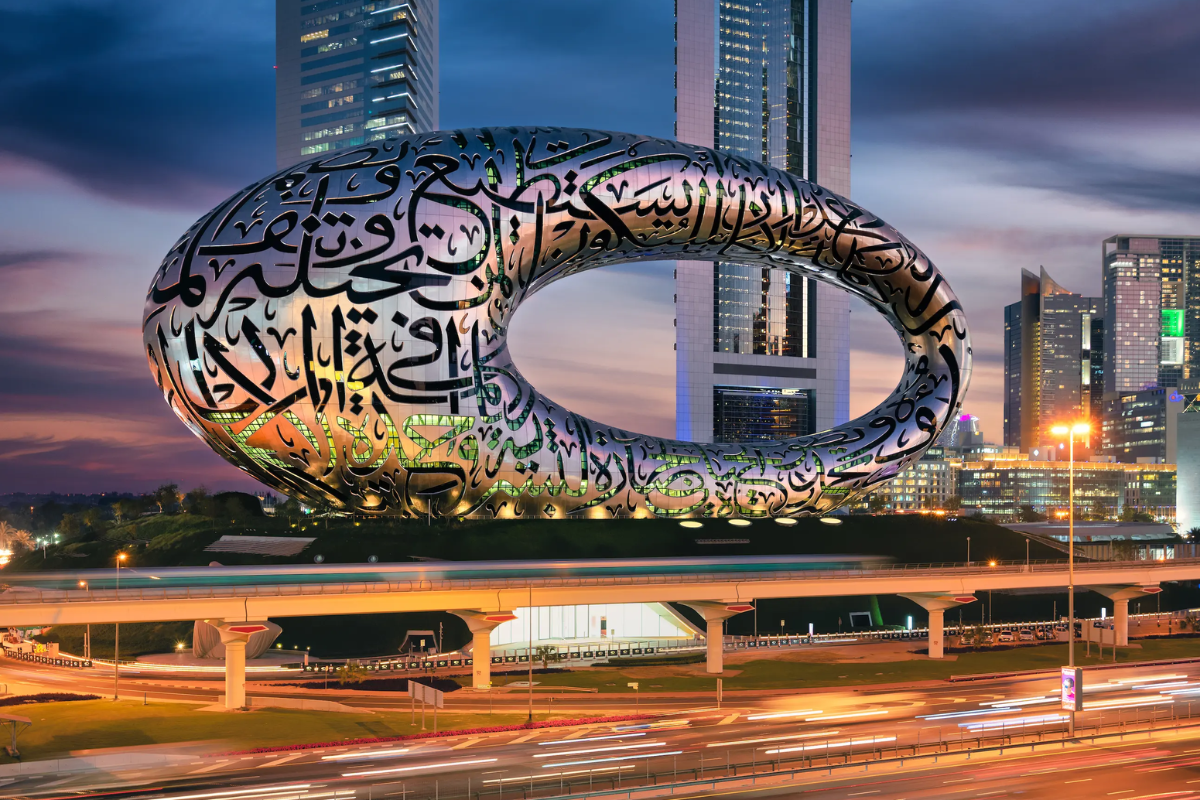 This famous landmark explores how society could evolve in the coming decades using science and technology. Museum of the Future incorporates elements of traditional exhibitions, immersive theatre, and themed attractions so visitors can look beyond the present and towards the future's limitless possibilities.
Also Read - Your complete Guide to Dubai's Museum of the Future
N is for… Nad Al Sheba Cycle Park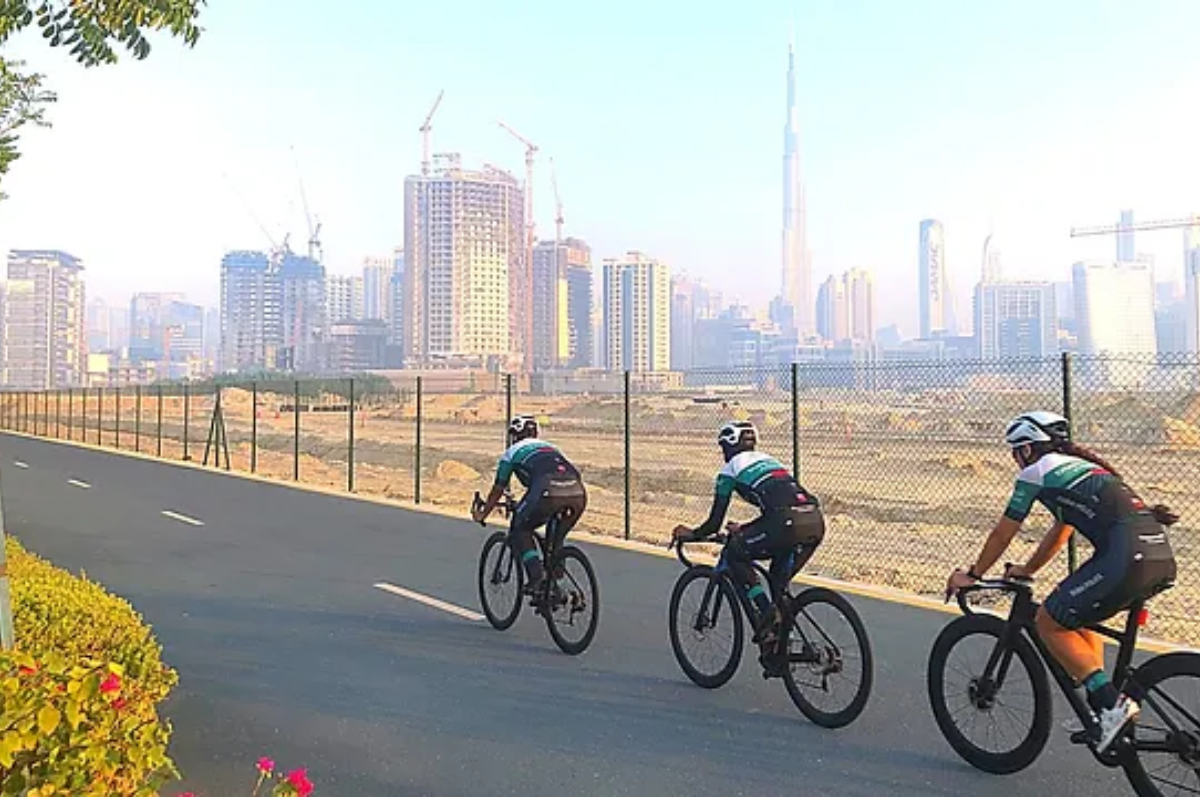 If you're a cycling enthusiast, head over to Nad Al Sheba Cycle Park. Away from the urban bustle, this cycle track still offers incredible views of Downtown Dubai's inspiring skyline and is the perfect spot for a serene and stunning city ride.
Also Read - Dubai's state-of-the-art cycling tracks promote a physically active lifestyle
O is for… Opera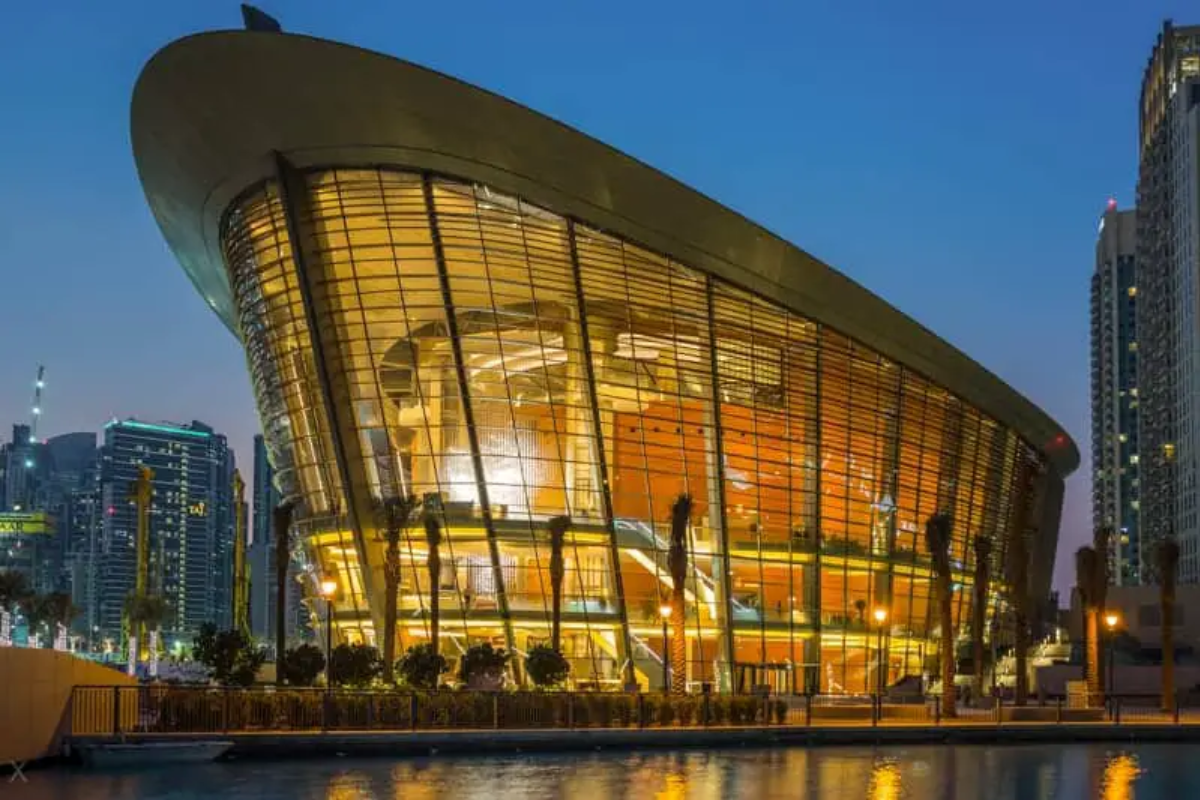 The Dubai Opera is a world-class venue that hosts a variety of performances, including ballet, opera, concerts, and theater. Check their schedule for an evening of cultural enrichment.
Also Read - Genesis Unveils X Concept Trilogy at Dubai Opera
P is for… Palm Jumeirah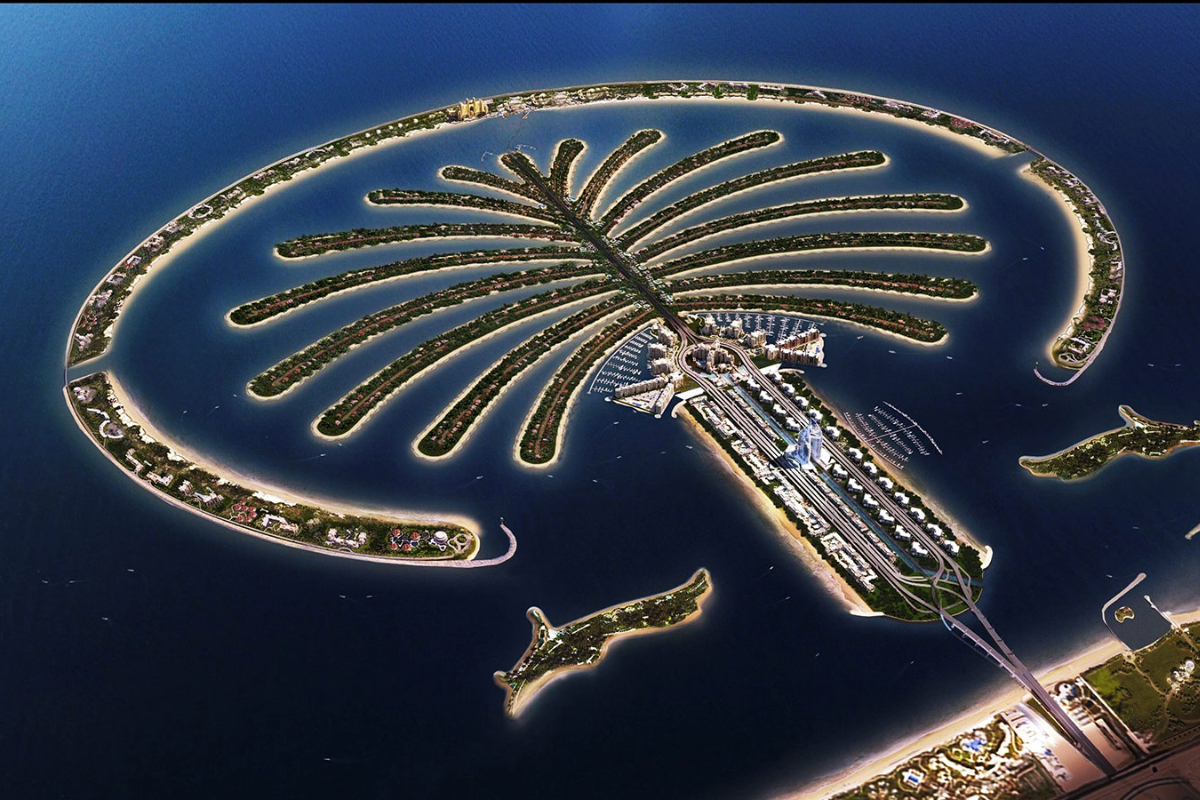 Dubai's iconic palm-shaped island is synonymous with Dubai's efforts to consistently evolve and make dreams come true. The neighborhood offers an urban mix of island residences, glamorous five-star resorts, on-trend restaurants, and chic beach clubs.
Also Read - A Guide to Palm Jumeirah in Dubai: The manmade island
Q is for… Qudra Lakes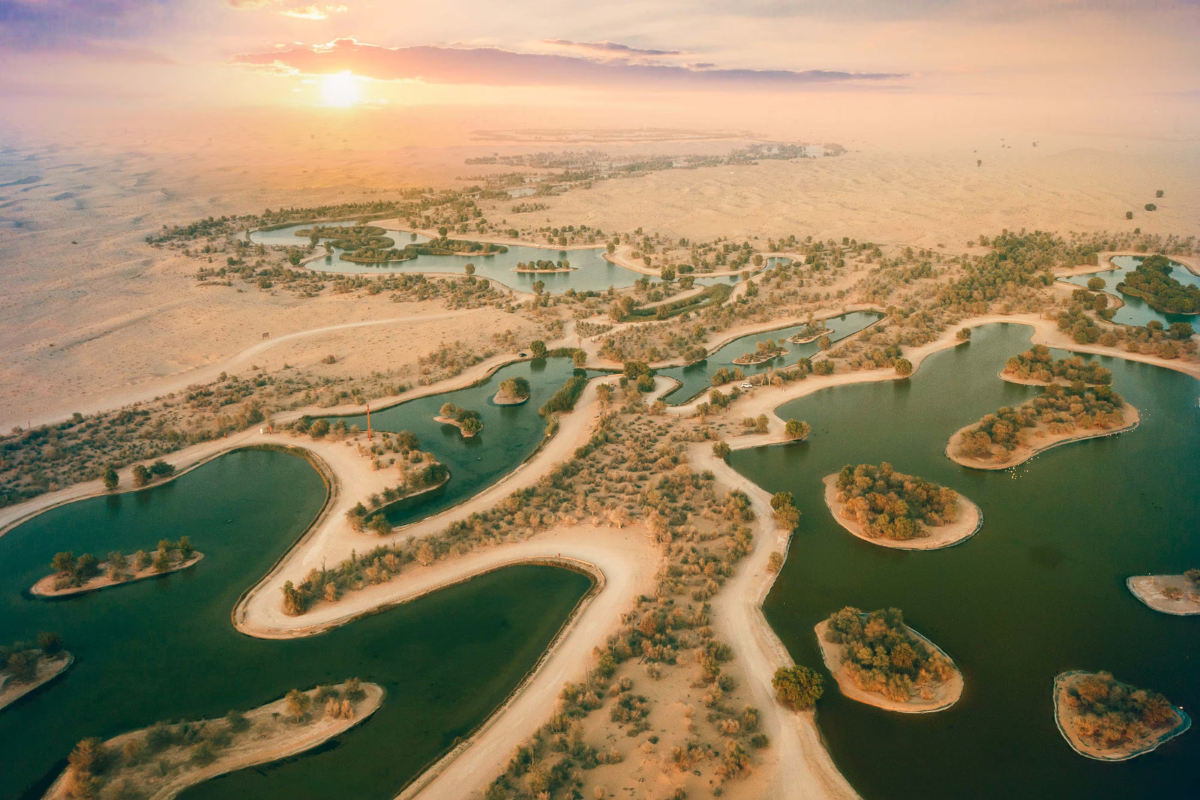 Enjoy spectacular sunset views and local wildlife, including desert foxes, oryx, and 170 bird species at Al Qudra Lakes, situated in the vast Al Marmoom Desert Conservation Reserve. Visitors can also check out Love Lake Dubai, a popular spot that consists of two large, interconnected heart-shaped lakes.
Also Read - Al Qudra Lake in Dubai - Explore Outdoor Activities to Do
R is for… Restaurants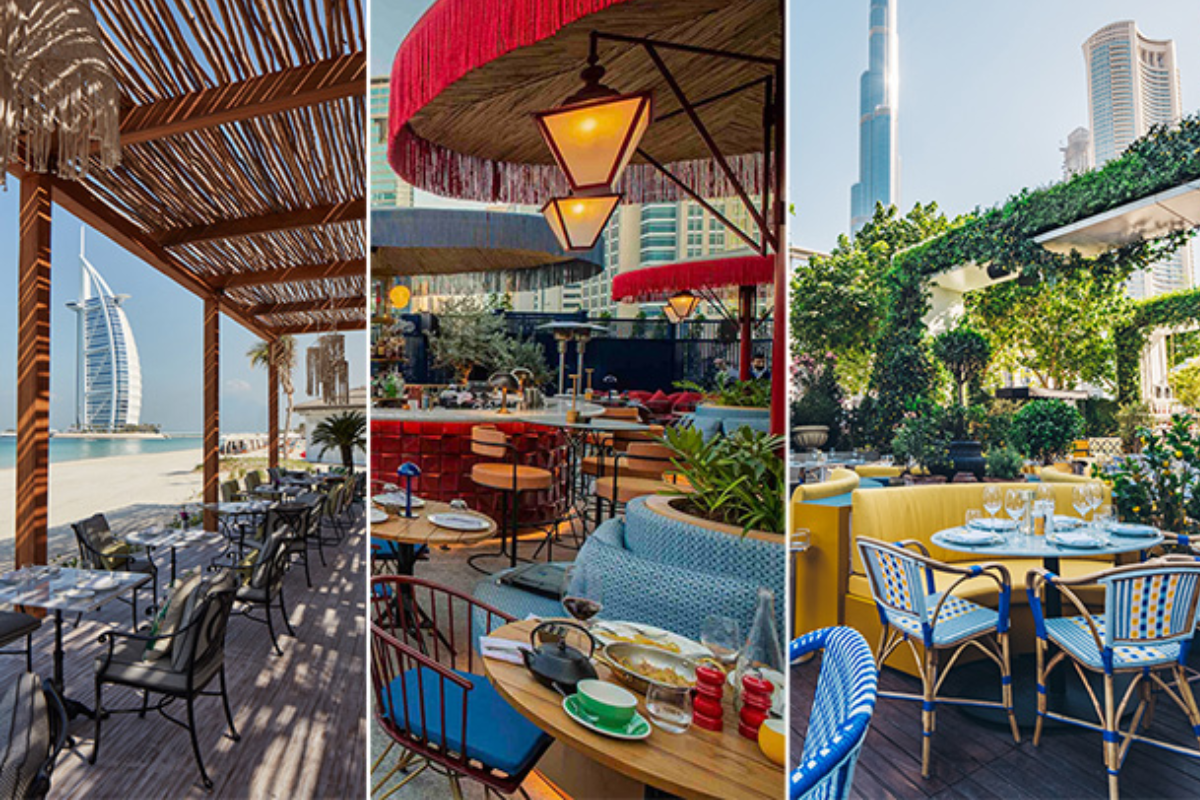 Culinary experiences in Dubai are as unique and diverse as the city itself. Fine dining is a must, given the wide array of exquisite establishments that range from several Michelin-starred venues and celebrity-run boutiques to international and local favourites. Dubai is simply a quintessential gastronome's paradise.
Also Read - Restaurants in Dubai - Best New Restaurants to Try in Dubai
S is for… Safari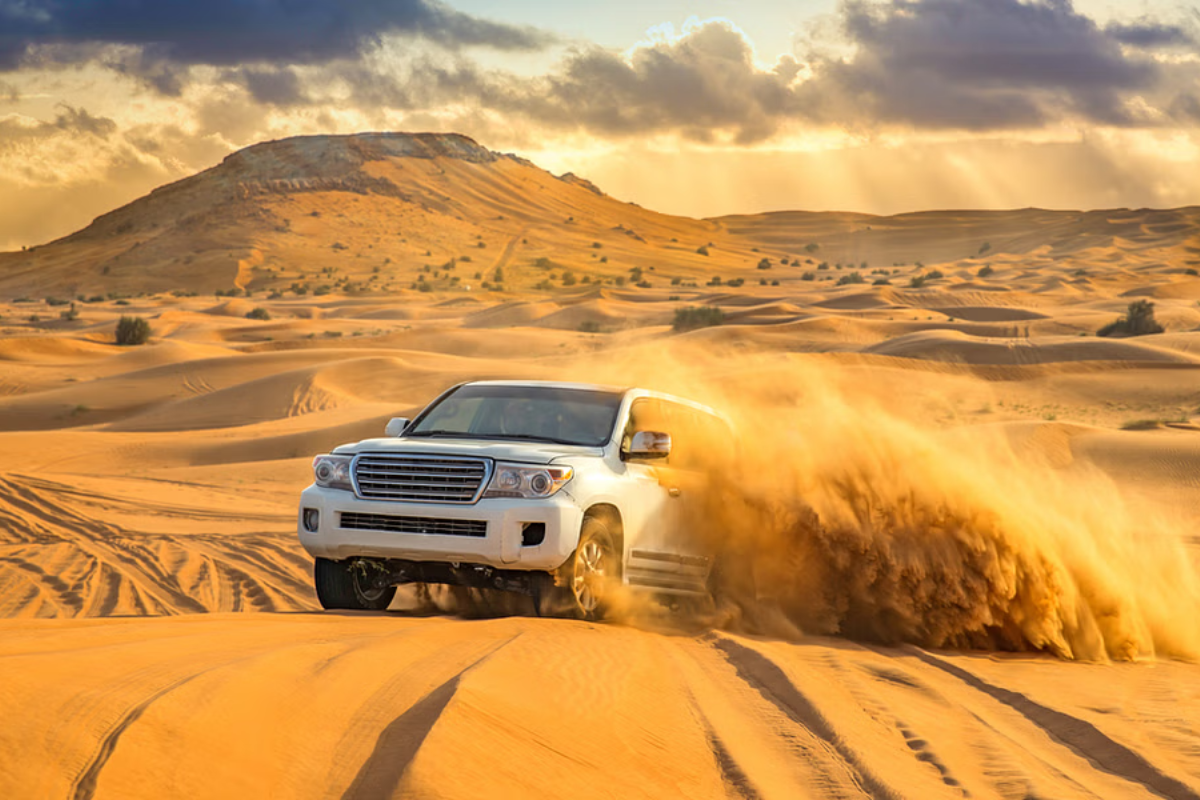 Experience the desert like never before with a thrilling desert safari. Enjoy dune bashing, sandboarding, camel rides, and an authentic Bedouin-style dinner under the stars. It's an adventure you won't soon forget.
Also Read - How desert safaris in Dubai are special during the summer
T is for… Theme Parks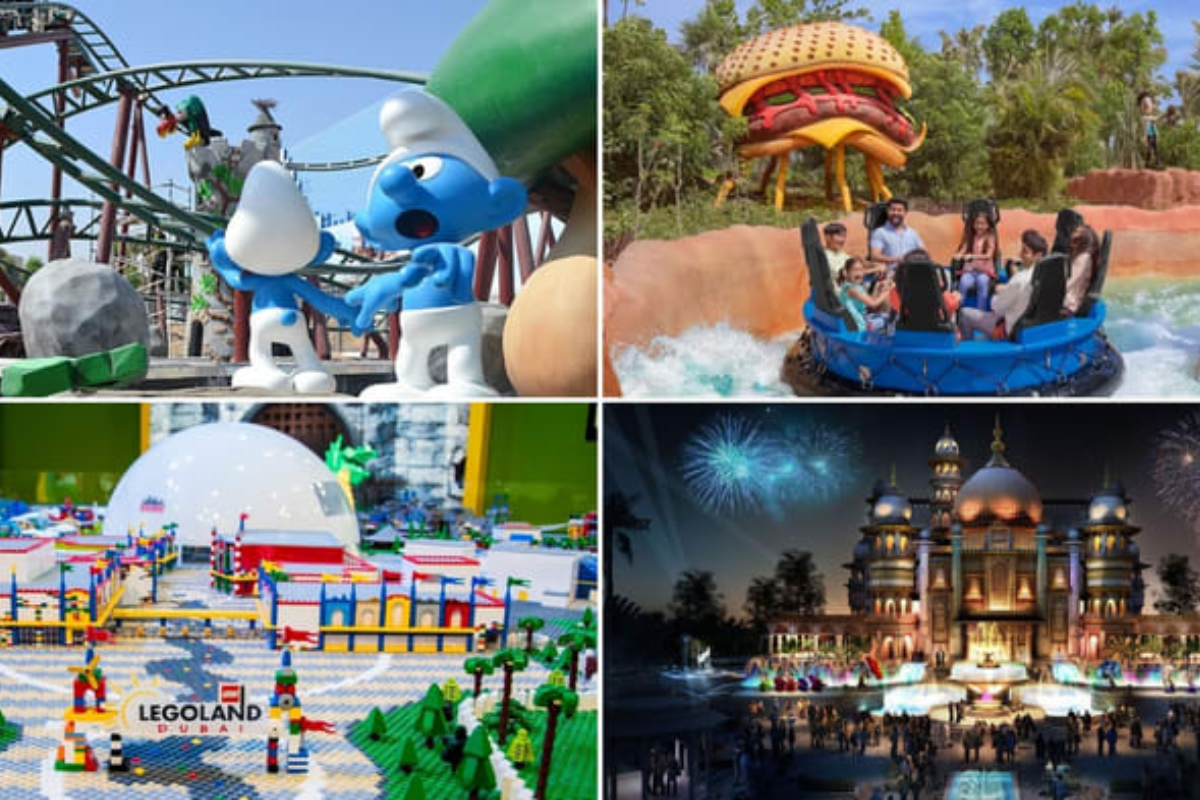 Dubai is home to numerous theme parks, including Motiongate Dubai, Legoland Dubai, and KidZania making it a family-friendly destination.
Also Read - The Ultimate Guide to Dubai Theme Parks
U is for… Underwater Zoo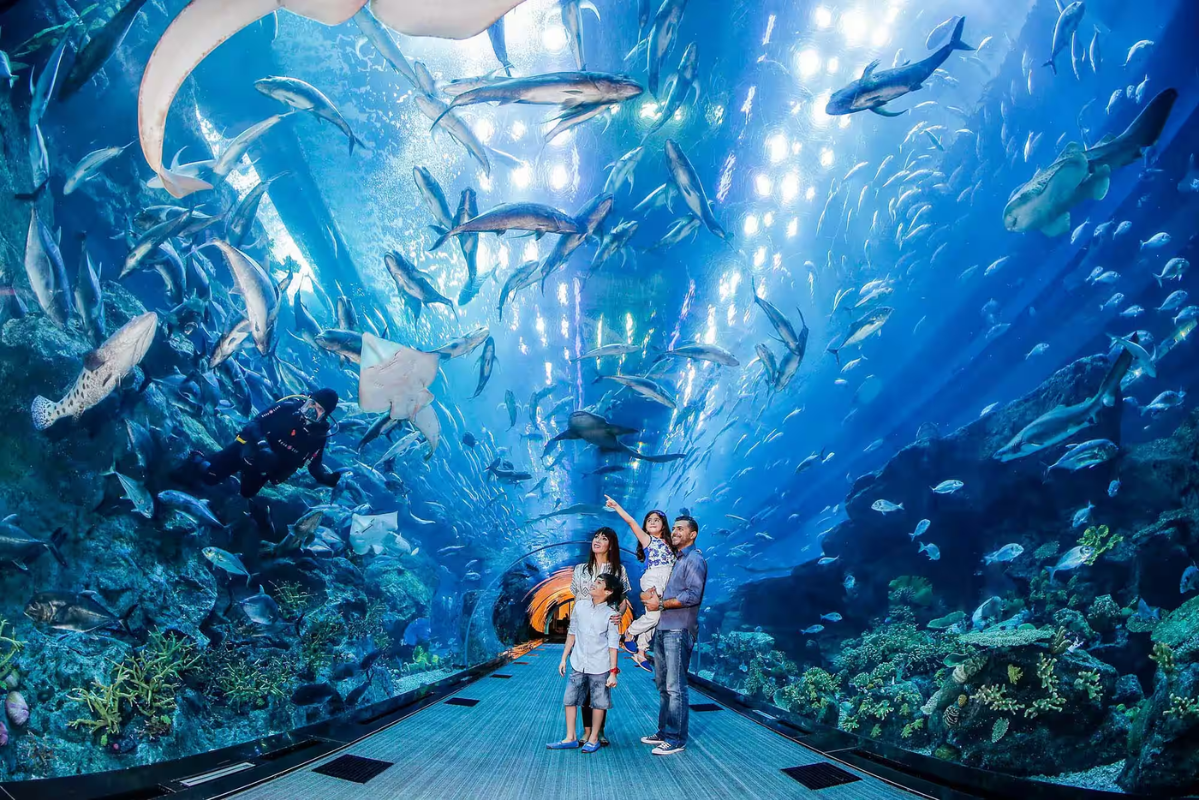 Visit the Dubai Aquarium and Underwater Zoo in the Dubai Mall, where you can witness a stunning variety of marine life, including sharks and rays, up close.
Also Read - Dubai Aquarium & Underwater Zoo in Dubai Mall
V is for… View at the Palm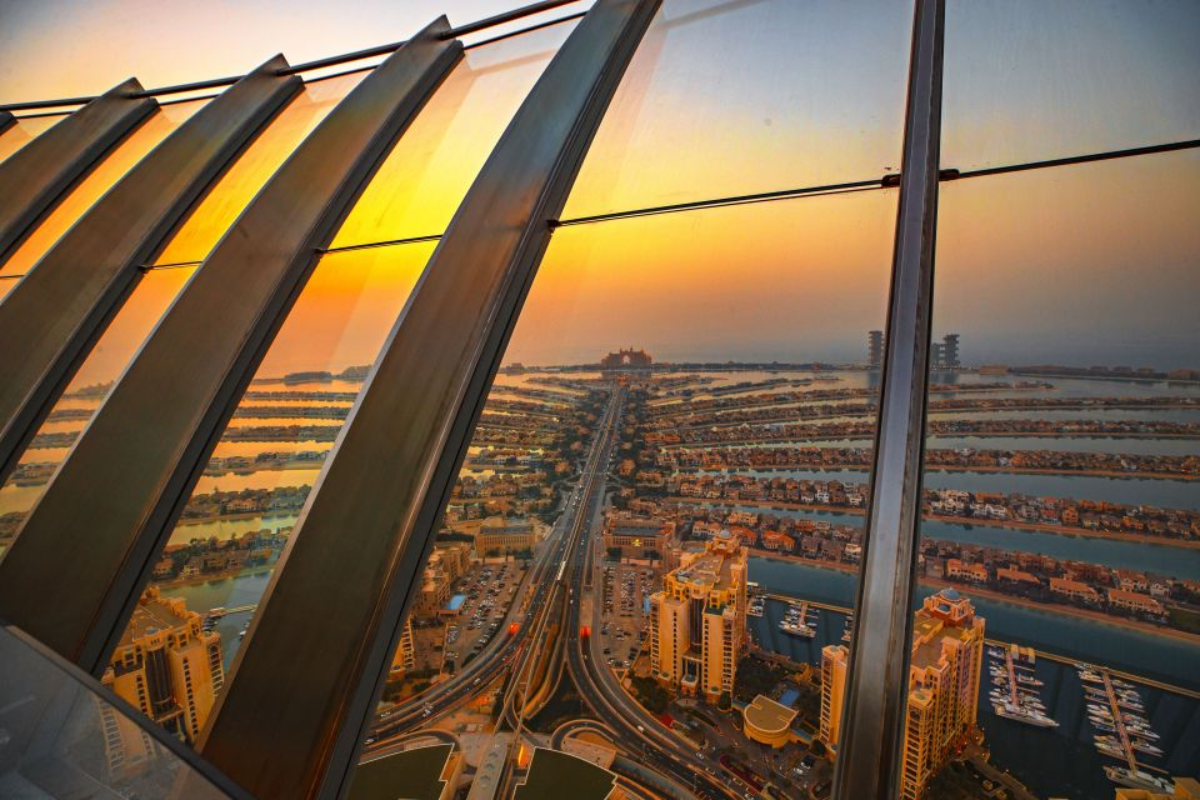 Enjoy incomparable views of Palm Jumeirah, plus the sparkling waters of the Arabian Gulf and the Dubai skyline in the distance from The View at the Palm. Located 240m above the ground, the observation deck is on level 52 of The Palm Tower, which also houses a café, a creative exhibition, interactive tunnels, and a gift shop.
Also Read - Experience magnificent views of Dubai from The View at the Palm
W is for… World Records
According to the Guinness World Records, the UAE currently holds over 1000 records, including- the longest driverless metro network, the largest acrylic panel at the Dubai Aquarium, the biggest hand-washing event, the most expensive cocktail, the tallest residential tower, the tallest hotel... Burj Khalifa alone holds a few records of its own: tallest structure, fastest elevators, highest elevator, highest occupied floor, highest outdoor observation deck... and the highest everything else you can think of.
Also Read - Dubai's World Records you probably had no idea about
X is for… X-treme Sports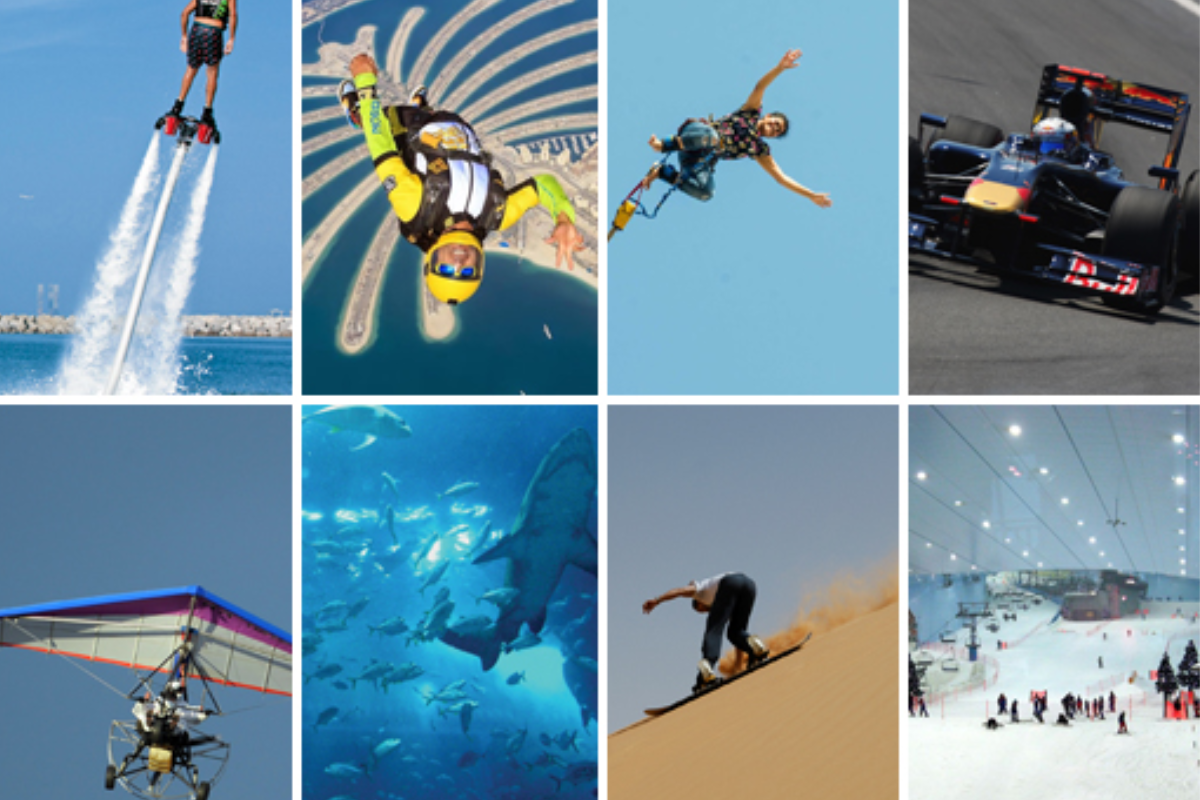 Year-round sunshine, white sandy beaches, or expansive desert terrain, and the freedom to test your adrenaline in any manner you please. Desert safaris, deep sea fishing, wakeboarding, bungee jumping, or sand boarding... take your pick. Not extreme enough? How about dune buggying, snowboarding, or sky diving to round things off?
Also Read - Exploring Extraordinary Sports Venues Across the UAE: Where Athletics Meets Innovation
Y is for… Yachts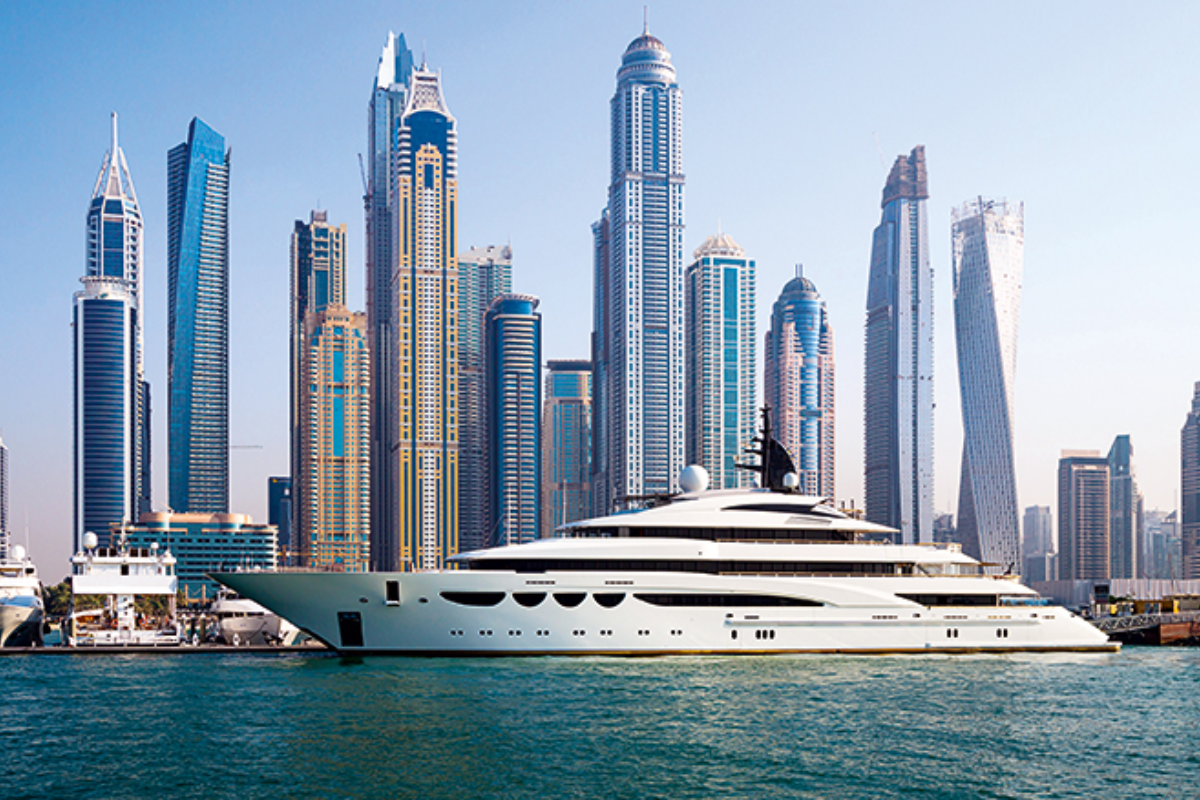 Starting with The Dubai, Sheikh Mohamed's private vessel, which was until recently the world's largest mega yacht, the emirate boasts significant mooring footage and over 500 yachts in Dubai Marina's yacht club alone. Dubai has seen a threefold increase in yacht ownership over the last few years. Travel the length of Jumeirah Beach on a weekend during the 'pleasant' season and try counting the number of awesome ships that grace its waters.
Also Read - Global brands unveil yachts at Dubai International Boat Show 2022
Z is for… Zipline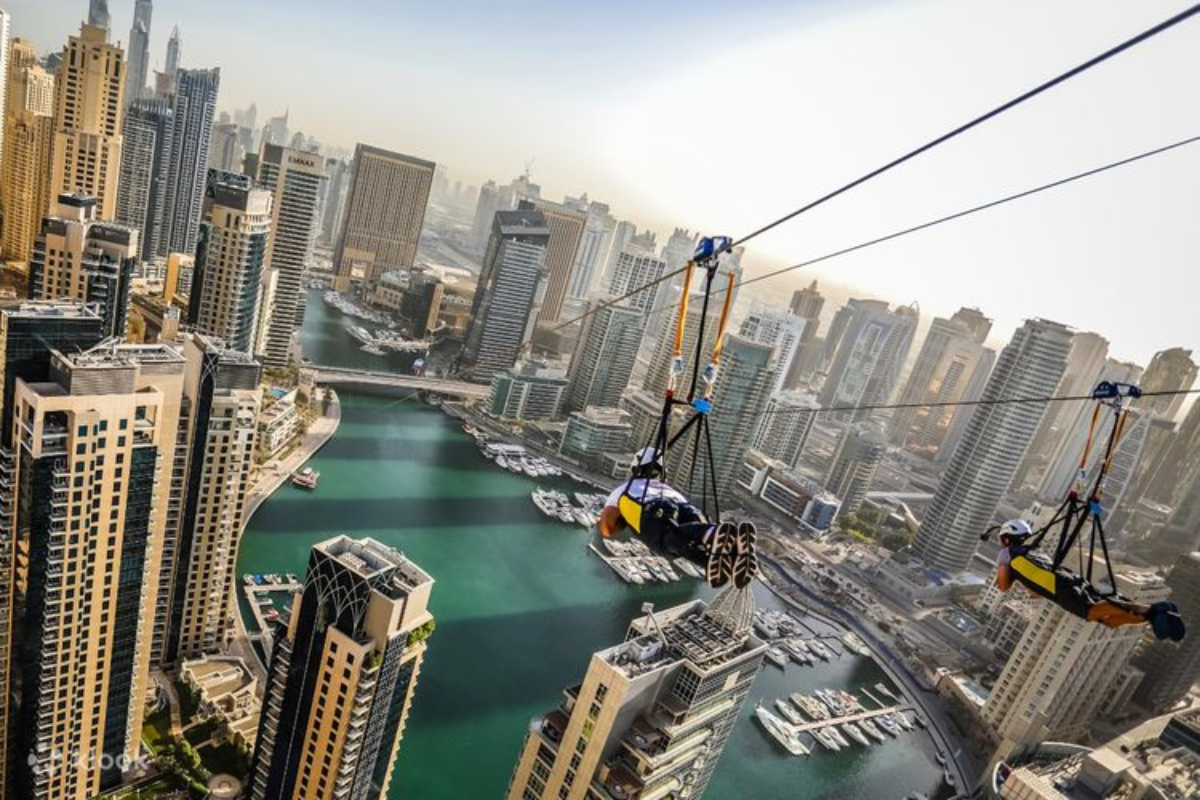 Zipline For adrenaline junkies, don't miss the XDubai XLine, the world's longest urban zipline. Soar across the Dubai Marina district and enjoy breathtaking views of the city.
Also Read - XLine Dubai Marina: Your Gateway to the Ultimate Adventure
Conclusion
Dubai is a city that never ceases to amaze with its fusion of tradition and modernity, luxury and adventure, and innovation and culture. This A-to-Z guide merely scratches the surface of what Dubai has to offer. So, pack your bags and prepare to be dazzled by the wonders of this incredible city. Dubai truly has something for everyone, making it a destination like no other.
Also Read