In today's fast-paced world, taking care of ourselves has become more important than ever. Our everyday lives have become hectic and tiresome, we bury ourselves in work and responsibilities leaving no time to focus on ourselves which eventually takes a toll on our mental health. Self-care is extremely important for our physical, mental, and emotional well-being. Because if we can't take care of ourselves, how will we take care of our loved ones? To understand self-care better and how to practice self-care on a budget, keep reading!
What is Self-care?
Let's clear one thing that self-care doesn't mean self-indulgence or being selfish. It means taking care of yourself so that you can be healthy, do your job, help and care for others, and accomplish everything you want to do in a day. It is the practice of individuals caring for their own health using the knowledge and information at their disposal. Good self-care is the basis for physical and emotional wellbeing. And as it reduces physical and mental illnesses, it's important practice self-care and prioritize ourselves.
Now, you might get confused what self-care entails… it involves making healthy lifestyle choices, avoiding unhealthy habits, making responsible decisions about oneself, and knowing, monitoring, and reflecting on your feelings and on the quality of your life all of which are important of self-care.
There are four types of self-care habits – Physical, intellectual, emotional, social, and spiritual.
Many people believe that self-care means splurging on expensive things and lavish expenditures, but that's not true. Living in a city like Dubai which is known for its glamorous and luxury lifestyle, you too can practice self-care that too on a budget!
"Self-care does not have to cost anything — it's just doing things you enjoy. And a lot of the things we enjoy or feel fulfilled from cost nothing, stepping outside and taking a deep breath, for example, might be the greatest act of self-care."
says, Marni Amsellem PhD, a licensed psychologist
Now that we understand what self-care means, Let's explore practical and affordable ways to prioritize ourselves without breaking the bank in Dubai.
1. Explore Dubai's Natural Beauty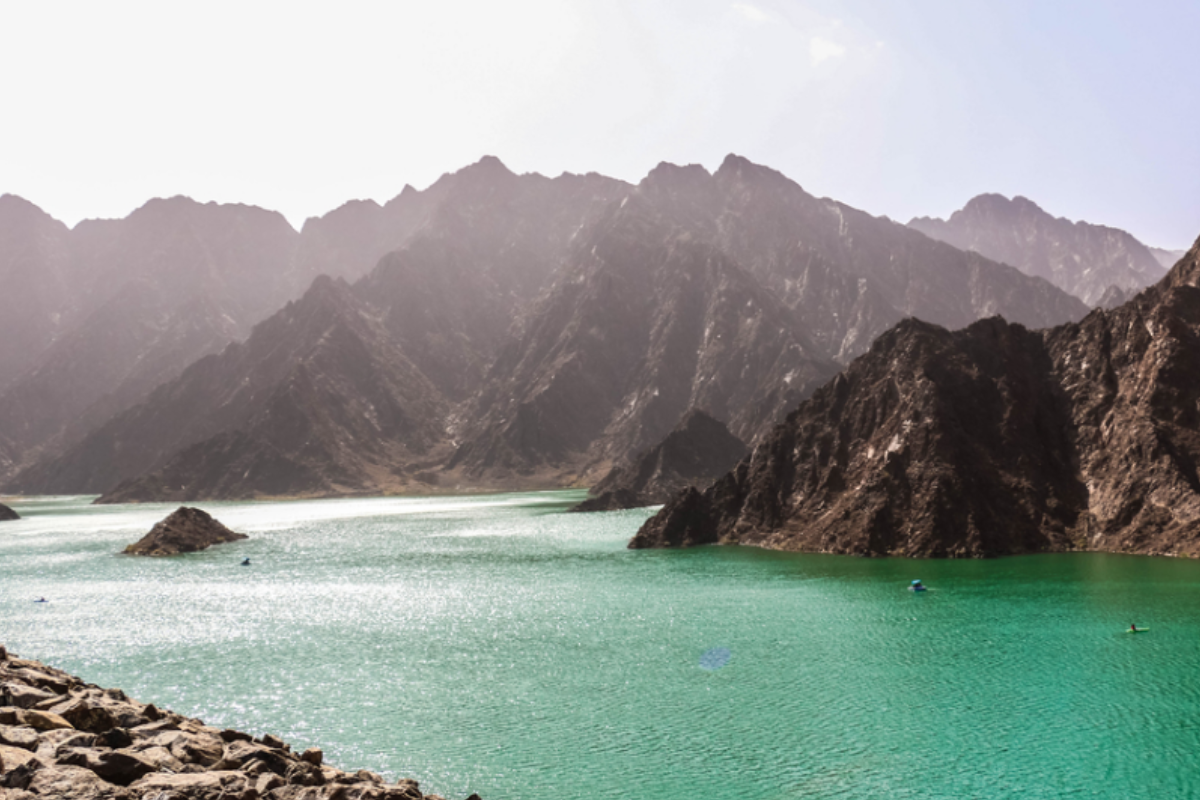 Dubai is not just known for its magnificent skyscrapers and luxurious resorts, but it also offers stunning natural landscapes. You can take advantage of the city's beautiful parks, beaches, and public gardens to unwind and relax from a hectic day.  Spend time outdoors, soaking up the sun, and connecting with nature at the city's natural reserves like Ras Al Khor Wildlife Sanctuary, Love Lake, Al Qudra, Hatta etc or have a picnic with your friends and family at one of the city's top parks and gardens. Breathe in the beautiful sunrise or sunsets with the stunning views of Dubai's skyline at the city's top viewpoints.  Dubai's natural beauty is incomparable, and the city keeps adding new nature filled spots that are perfect to relax and soak up the sun.
Also Read: Top Parks to visit in Dubai
2. Affordable fitness activities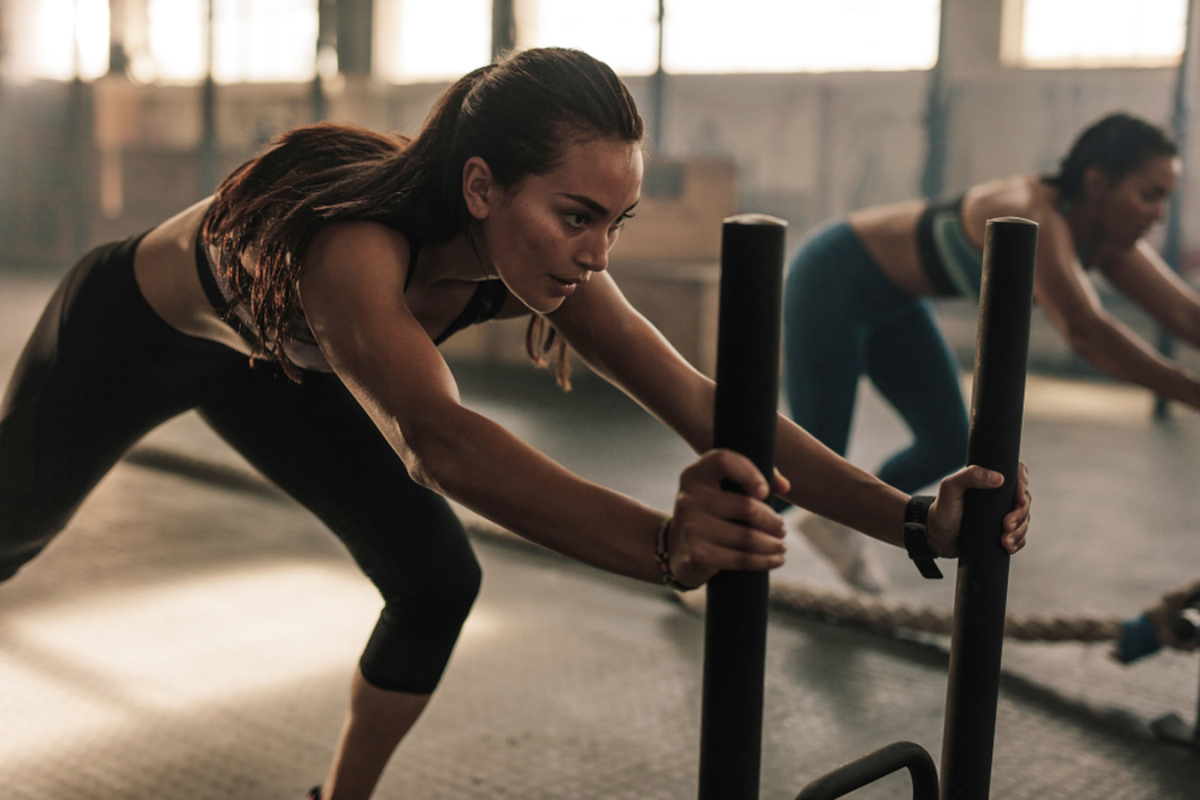 Staying active is essential for self-care, and Dubai offers a plethora of budget-friendly fitness options. Engaging in physical activities not only benefits our physical health but also our mental health. Walking, jogging, or practicing yoga in the city's peaceful areas can be extremely rejuvenating and cost-effective. Many public parks even have free outdoor exercise equipment, so you can take in the sun, surround yourself with lush green filled lands, spectacular city views and at the same time take care of your physical wellbeing by being fit. If that doesn't interest you then you can also look for community centers or sports clubs that offer affordable exercise classes, such as yoga, Pilates, or aerobics. Dubai has quite a few yoga studios, gyms, fitness centers and other fitness classes to help its residents meditate, exercise, and feel good about themselves.
3. Relax yourself with a luxury spa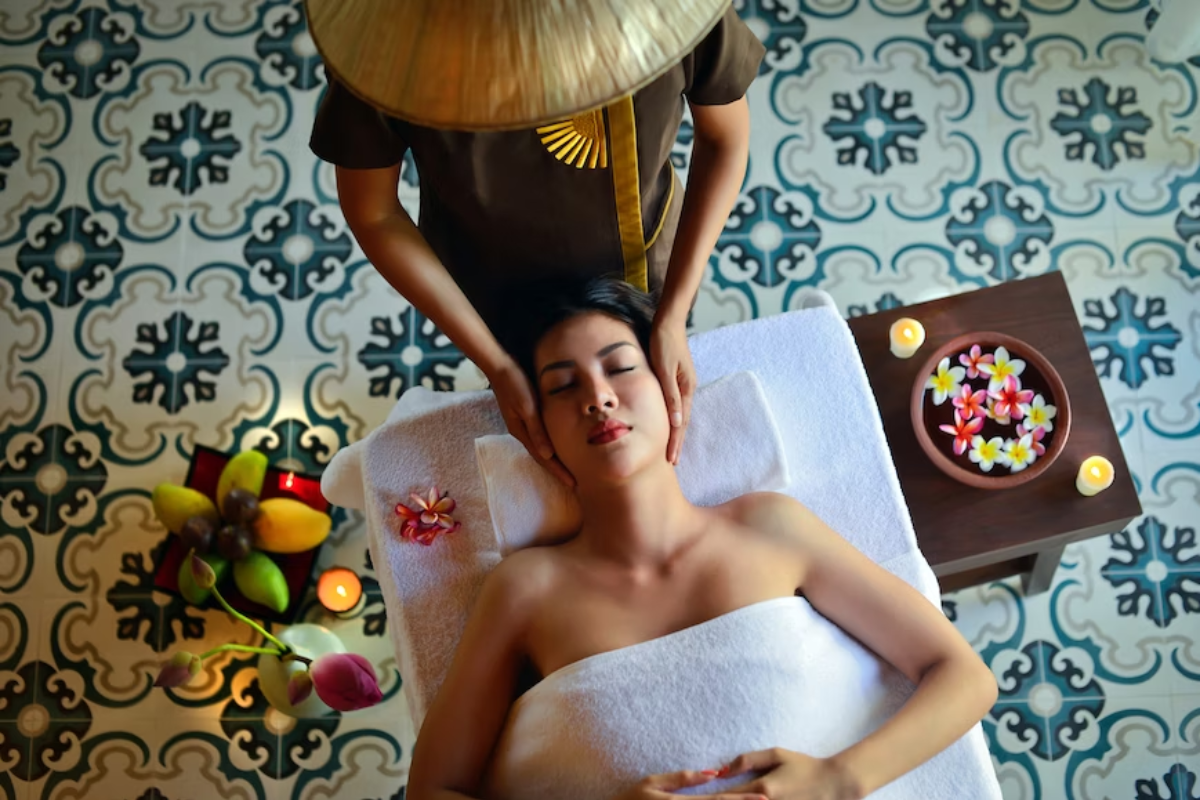 Looking for a way to relive your stress? What better than a relaxing spa session! While Dubai is known for its luxurious spas and outdoor spa spots that have a rich selection of treatments from traditional bath to relaxing massages. But don't worry, you can still pamper yourself on a budget. The city also has many small spas and wellness centers that offer affordable treatments and packages. You can also keep an eye on deals and offers to get a discounted rate for massages, facials, and other rejuvenating treatments at the many luxury spas in Dubai. If that also feels too much for you then you can even buy affordable skincare and beauty products like face masks, facial packs and more for you to try out and relax from the comfort of your home.  Unwind and leave all your stress of the hectic week behind!
Also Read: Relax and Rejuvenate! At The best spas in Dubai
4. Indulge in mouthwatering food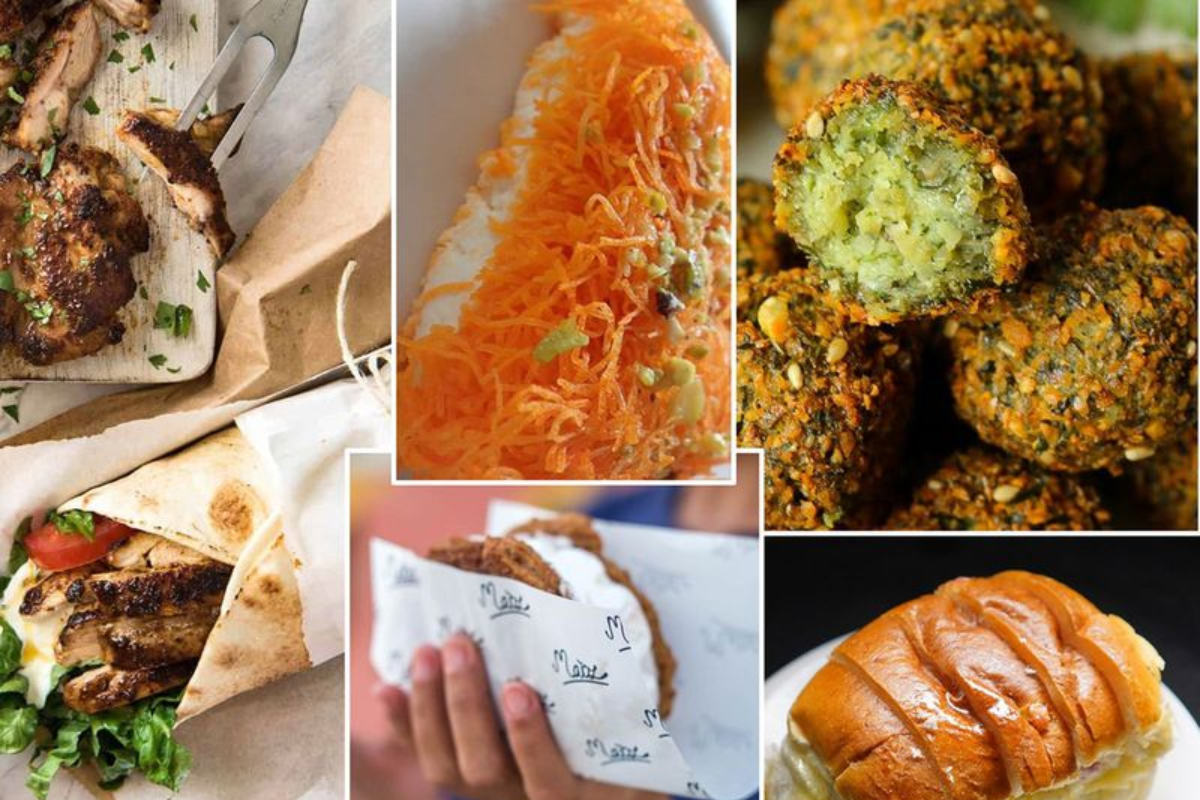 Nourishing your body with food is also an important part of self-care and because good food equals to good mood.  Dubai is a city that is filled with delectable and unique culinary spots and experiences. From fine dining to creative culinary gems food lovers are in for a joyful ride. There is no type of food experience that you won't find in this city! While eating out in Dubai can get quite expensive, the city also has a vast range of affordable and street style food joints that offer delicious food at an affordable rate. You can also be mindful about your eating and explore the local markets and supermarkets to get fresh and healthy produce at reasonable prices. Plan your meals in advance and prepare them at home which will allow you to have control over the ingredients and portion sizes.
Also Read: Dubai's Under-Hyped Restaurants to look out for
5. Experience Thrill on the Dime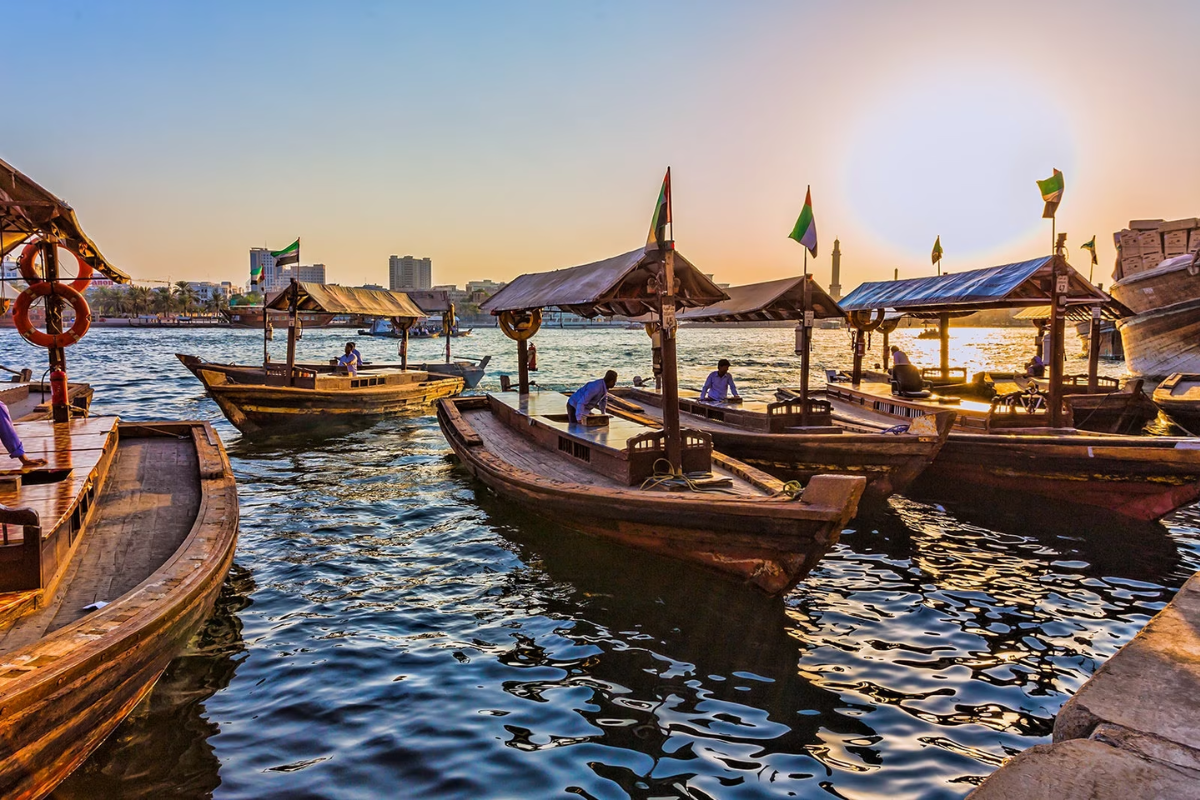 Dubai is a city that has an ever-growing list of one-of-a-kind attractions, activities, and experiences. This city can never bore you! From thrill seeking activities to breathing in the serene views, you'll be spoilt for choice when it comes to activities in Dubai. Dubai is a luxurious city which is why most of the activities it offers tend to be on the costlier side. Fortunately, there are plenty of activities you can do in Dubai that are not too expensive. Some of these affordable activities you can try out are Flying Cup, Dubai Frame, Downtown Dubai Slide, Burj Park, Glow Garden, Museum of illusions, Abra Creek Ride, Global Village, Sky Views Observatory, Yalla! Bowling and more. During the city's intense summer heat, you can experience many festivals, concerts, events, and activities indoors. Sometimes all we need to feel good about ourselves is to have fun and Dubai has no shortage of just that.
Also Read - Top 5 activities in UAE for thrill seekers
6. Bring out the artist within you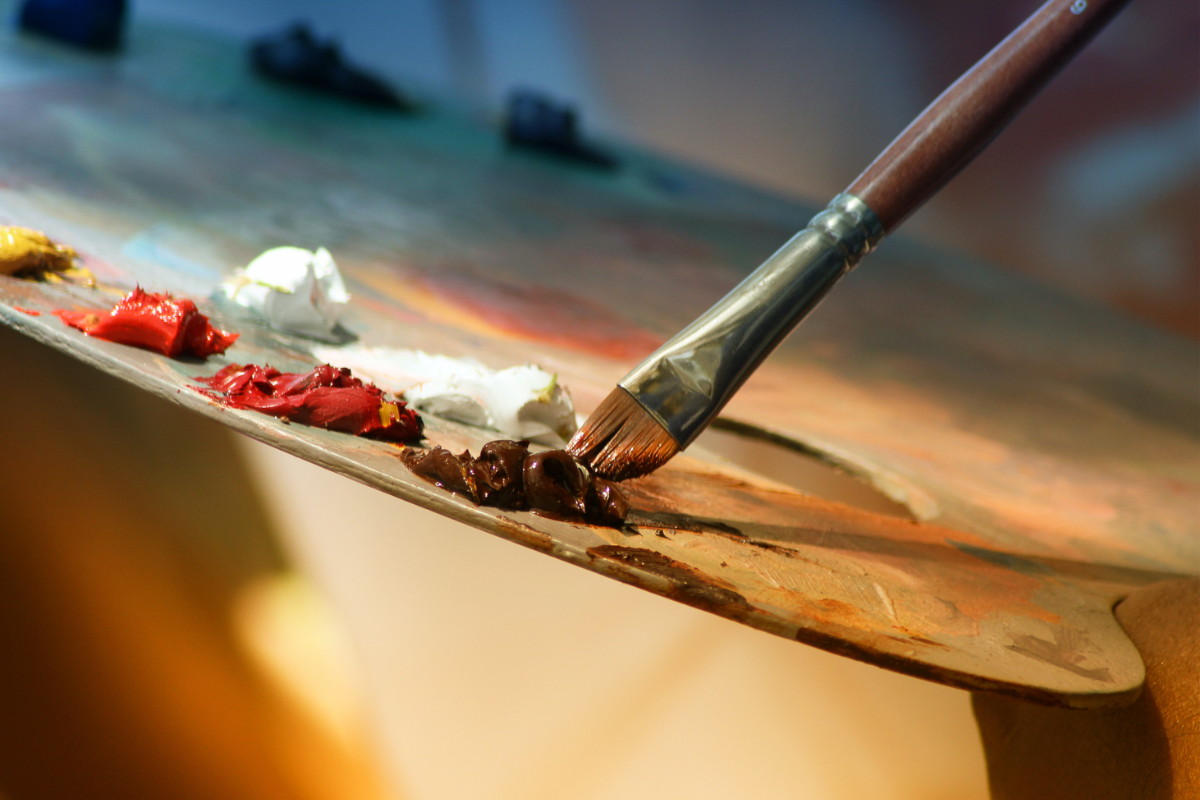 Taking part in creative activities is a fantastic way to unwind and express yourself. Dubai has a thriving arts and culture scene which includes everything from museums, classes, workshops, and monuments. It is a city that is filled with art and culture all around which can also be seen in its architecture, neighborhoods, museums, malls, cafes, galleries and even on the streets. The city also provides affordable or even free workshops or classes where you get to sit down and learn and practice artistic activities like painting, pottery, photography, and other unique activities like perfume making and flower bouquet arranging.  These activities not only allow for self-expression, but they also serve as a fun way to relax and let your creativity flow, making them an excellent form of art therapy.
Also Read - Explore the art and culture of Dubai for free
7. Affordable Shopping experience like no other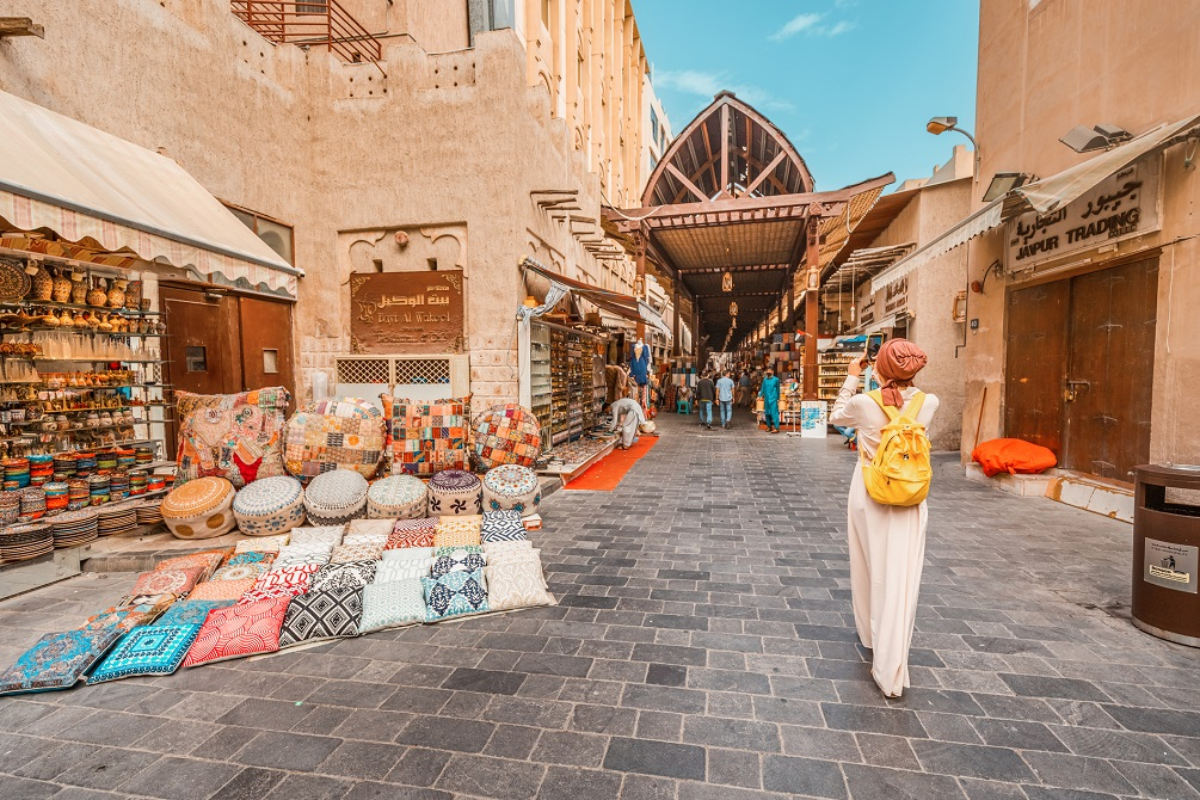 If you're a shopaholic and nothing makes you feel good, then pick up your purse and start shopping!  Dubai is known for its luxurious and glamorous lifestyle. It is truly a shopaholic's dream with shopping malls, souks and markets being found in every corner of the city. However, you can also find budget friendly shopping options in this city. Particularly, the AED 1-10 and AED 1-20 shops are very popular and well known by residents, expats, and tourists. Some tourists especially travel to Dubai just to indulge in this one-of-a-kind affordable shopping experience! You can shop for all kinds of products from everyday household products, cosmetics, gifting items to clothes and accessories all at one place. Thrifting is also another budget friendly shopping experience in the city. These stores sell vintage items and second-hand items that look good as new, and they feature impressive collections of local and designer dresses, handbags, jewelry, accessories and more.
Last but not the least, Drink lots of water and keep yourself hydrated!
Living in Dubai, Hydration is important for keeping our bodies cool and nourished. It is easy to get caught up in the hustle and bustle of the city, but drinking plenty of water, ideally eight glasses per day, can help you achieve health benefits such as clear skin, improved brain power and lose weight – all the more reason to drink water and take care of ourselves in the middle of a very hot day.
Also Read: